Chloe's birthday has just passed and while we had quite the early celebration at Disney we still wanted to make her feel like a princess at home on her birthday.
So we brought together all of her favorites for a girly tea party and celebrated.
That included macaroons, darling shades of pink & pastels, Breakfast at Tiffany's playing in the background and some pretty blooms.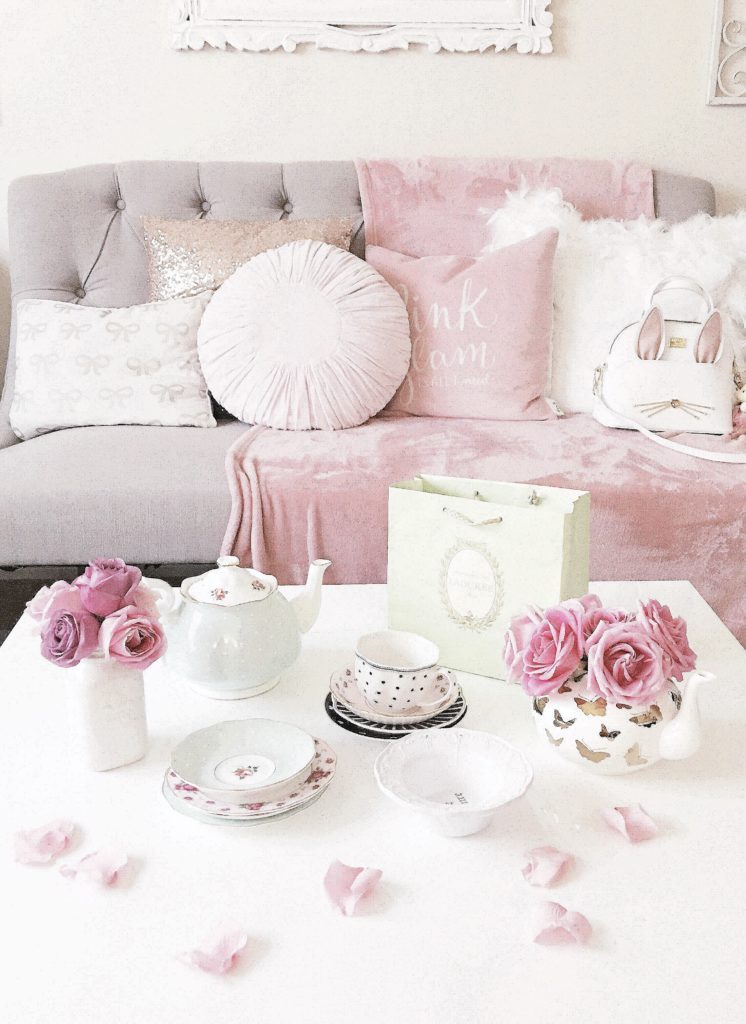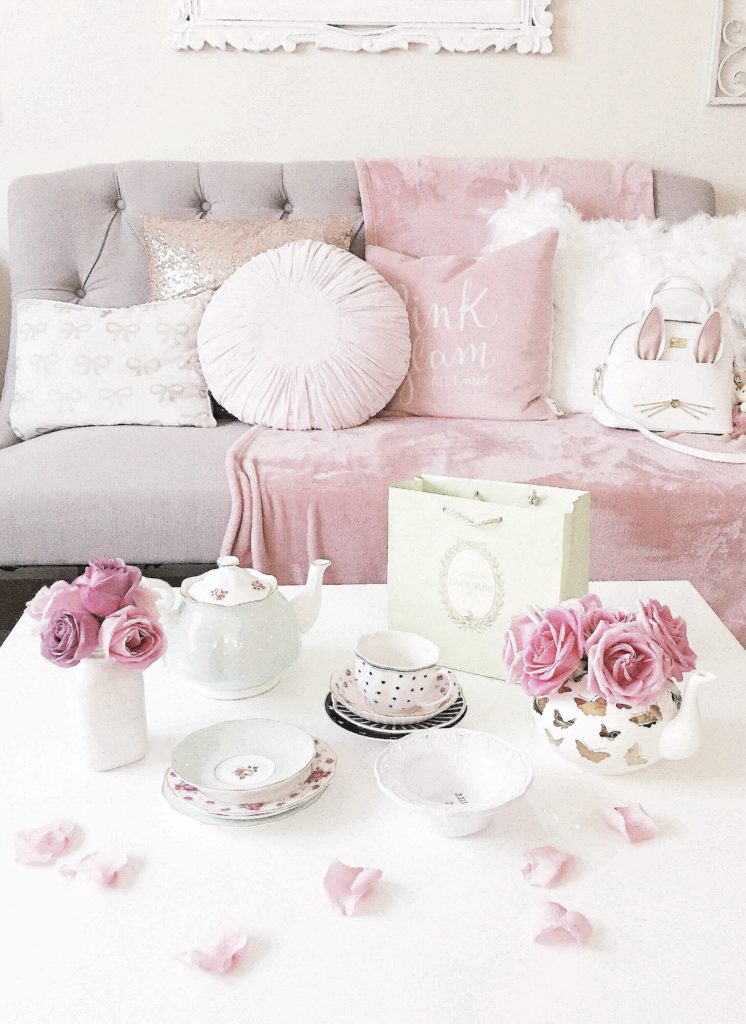 She even had her little toy friends along for the party.
Chloe thought it would be a great idea to put on our favorite dresses. So she wore her Snow White dress and I wore one of my favorite dresses that always makes me feel like I'm in a Princess Wonderland.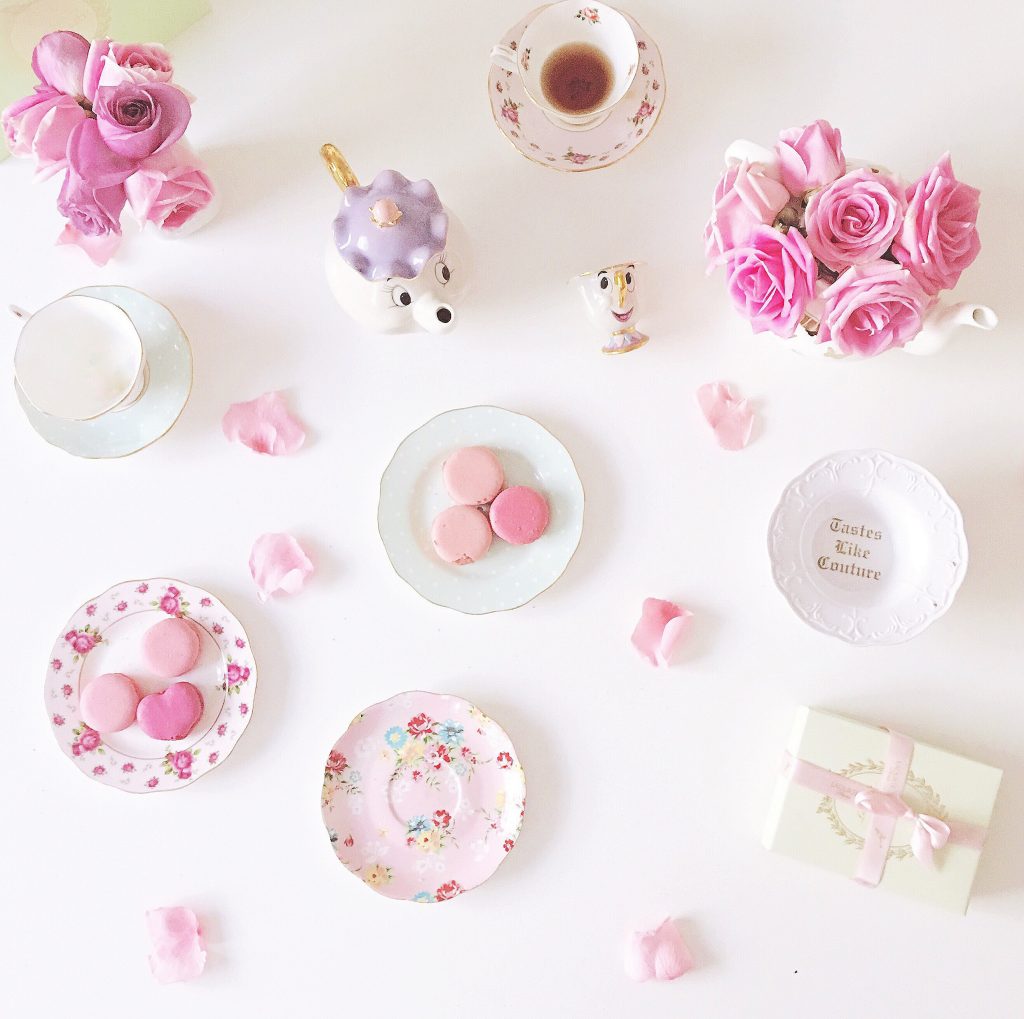 Chloe kept telling me that I looked just like Princess Aurora which I took as a compliment, of course, lol.
There's something so utterly girly about tea parties and I just LOVE them. It's so wonderful to share that love with my little one as well.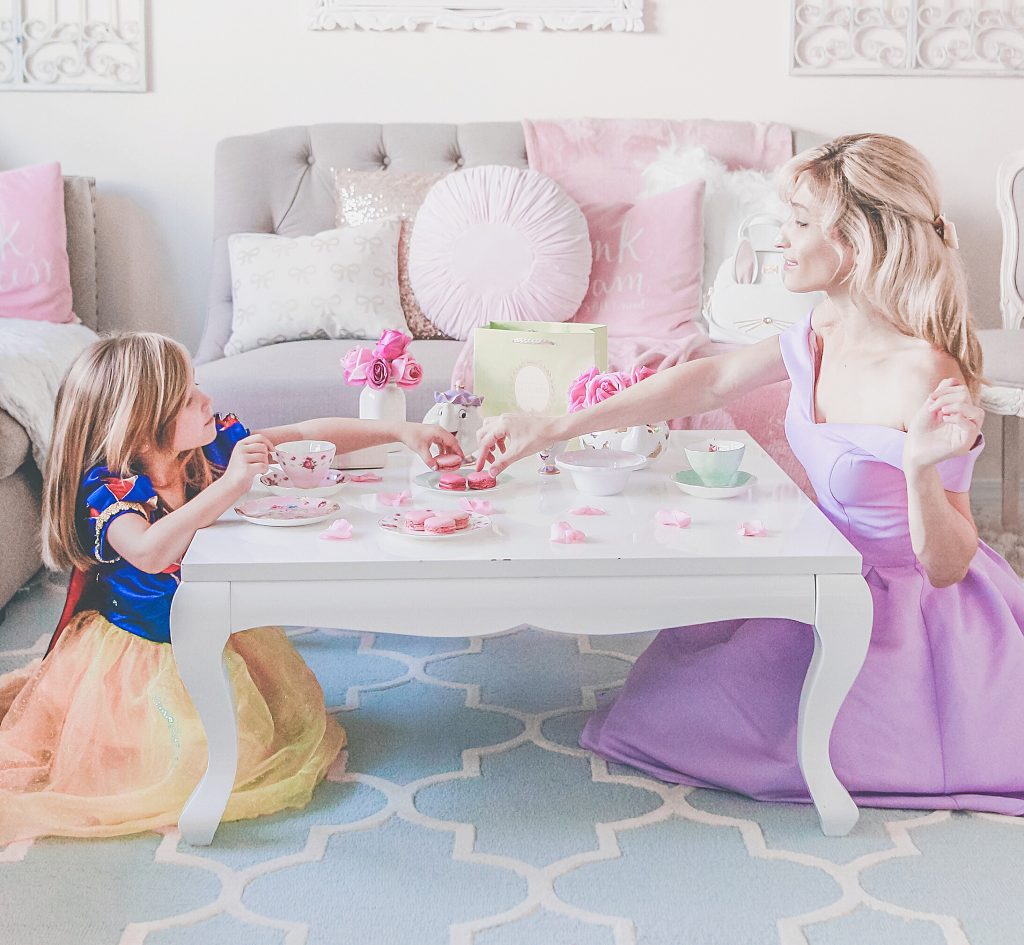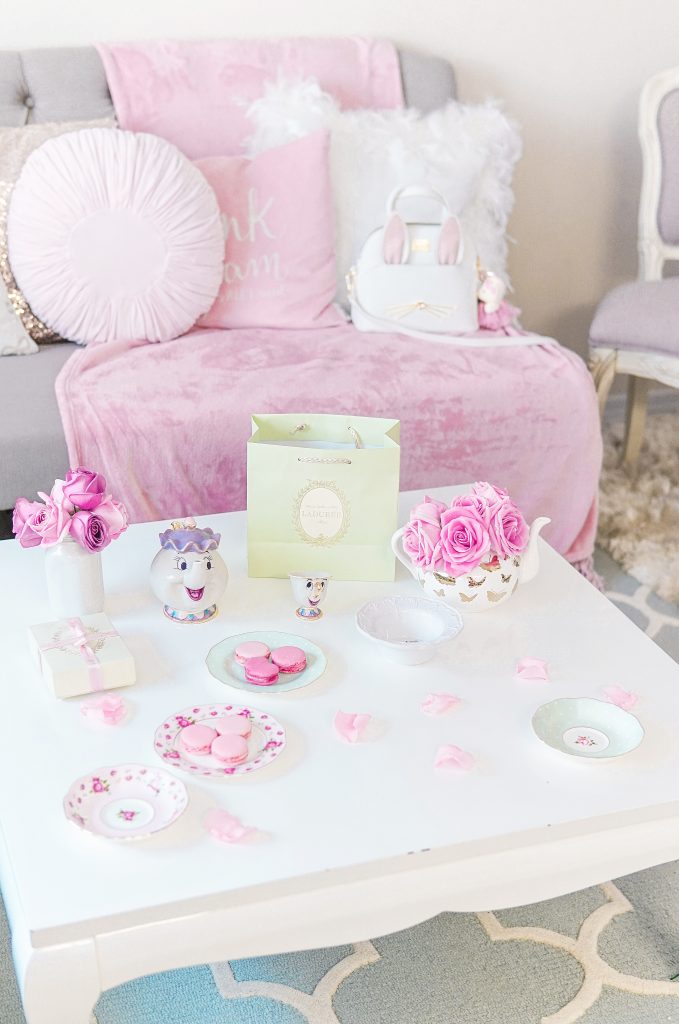 We sipped on our tea, ate our sweet little treats, shared giggles and even had a Hello Kitty cake! We captured a few photos to share with you the fairytale fun we had I hope you love them just as much as we do!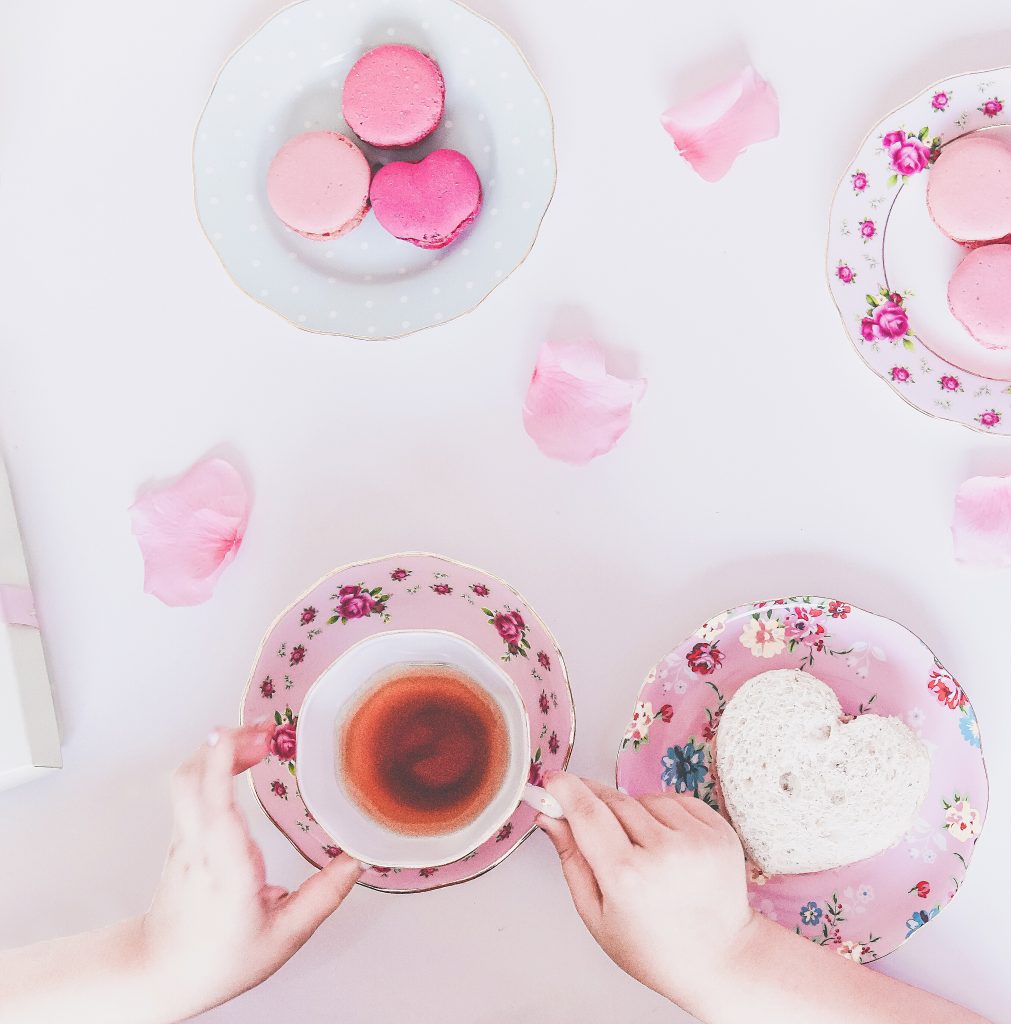 I truly love celebrating birthdays.
Every day you should appreciate the special people in your life. More than just on this one day of the year. But sometimes our lives demand so much from us that's hard to stop and remind ourselves to do so. On birthdays, you're reminded of just how much that special person adds color, love & light to your life and I just adore that.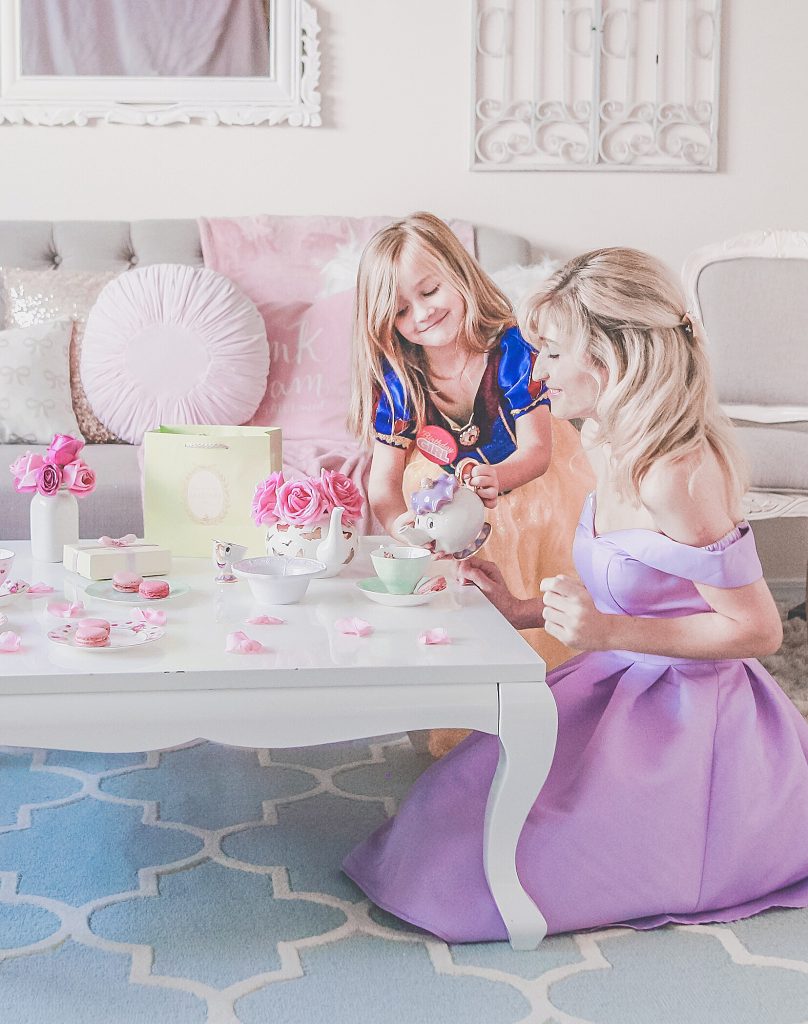 I had my little Chloe at 20 years old with no idea what the future would hold for me & honestly I was afraid. I never imagined that I would have children at that age. The fear I had was that I wouldn't have been the mother that could give her everything she needed and deserved from life.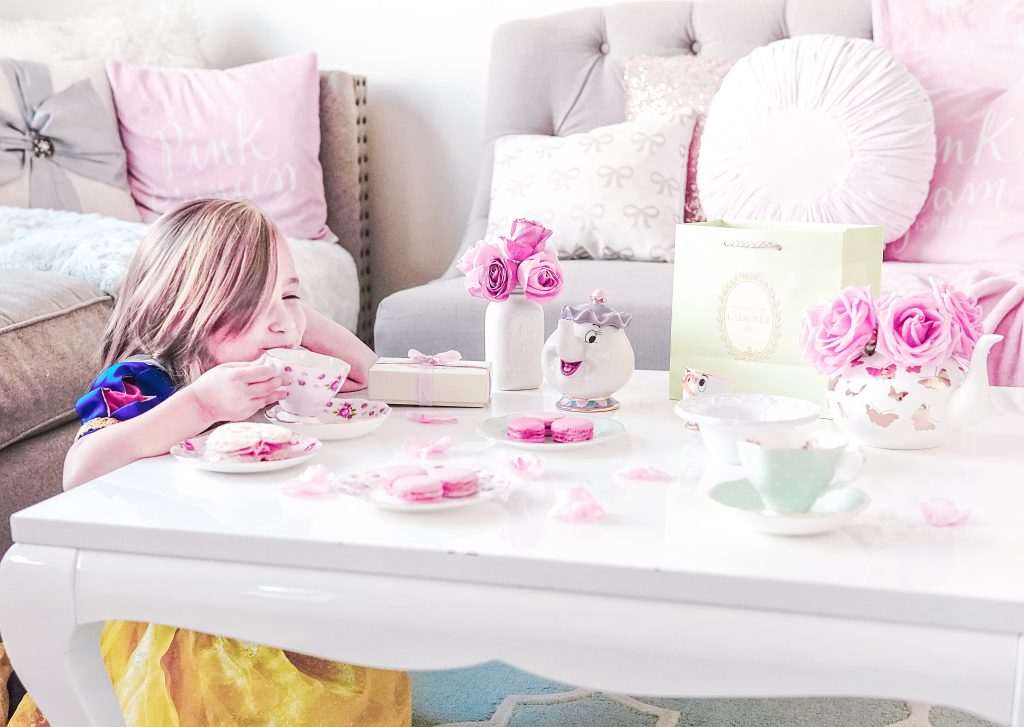 The fears melted away when I held her in my arms as the sweet and chunky 9 lbs & 13 oz baby that she was.
Since that day Chloe has brought so much warmth, joy & love into my life that I know if I never had her my world would have been so bright.
Every day she inspires me with her generousness and kindness towards everyone and everything. She is so full of love & hope and it's such a wonderful thing to be apart of her world.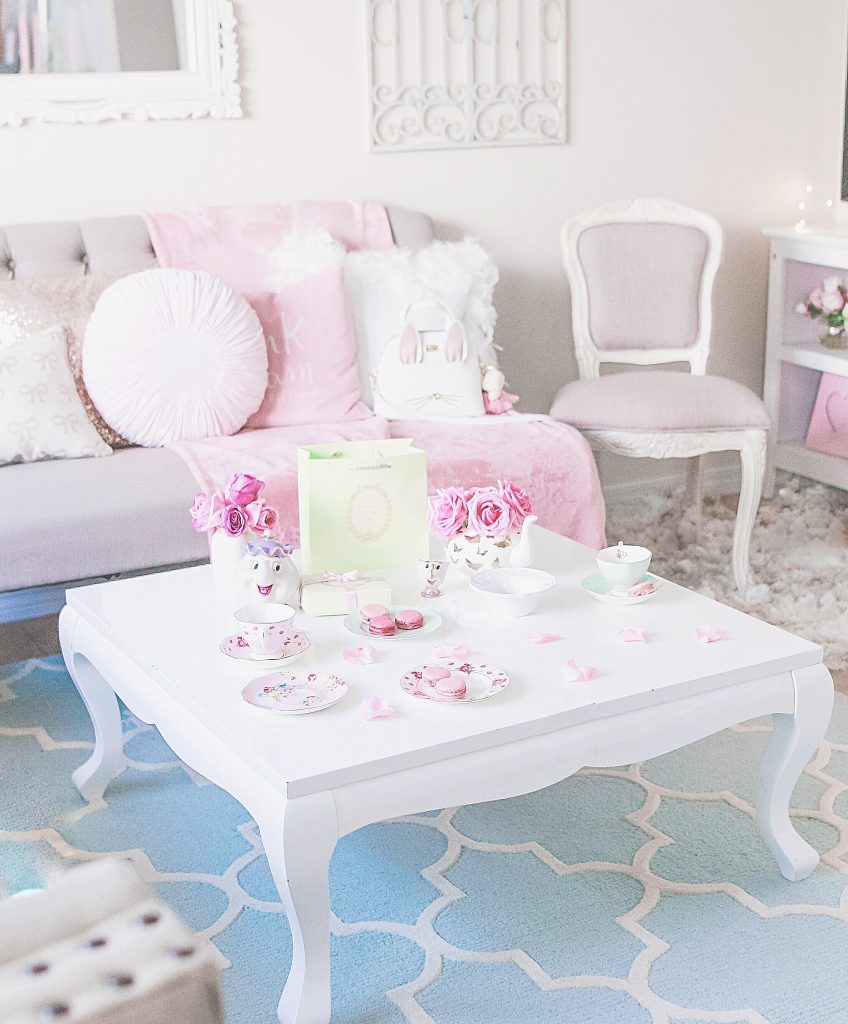 There have been many struggles we have faced but Chloe has always been by our side helping us to move forward and to be hopeful.
She is a loving daughter, the sweetest sister you could ever possibly know, a caring friend & a beautiful soul.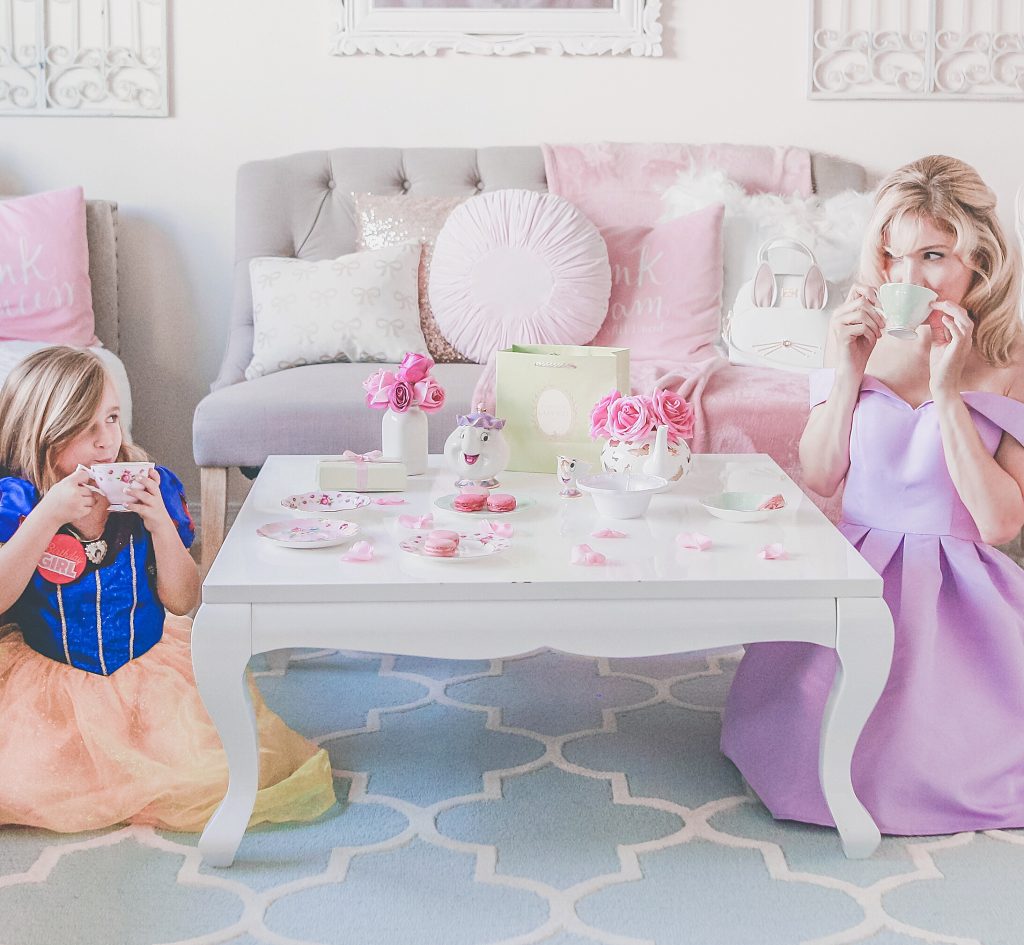 Happy birthday to my sweet little Chloe!
In case you missed these lovely posts:
♡  A Girly Tea Party For Making Birthday Memories
♡ Best Drug Store Product For Repairing Extremely Dry Hair
♡ Summer Hair Essentials Featuring The Curl Collection By Morroccanoil
♡ Girly Adventures At The Grand Floridian In Walt Disney World
♡ My Pretty & Pink Walt Disney World Adventure
SaveSaveSaveSaveSaveSaveSaveSave
SaveSave