So excited to share this with you! This room is still in progress but I wanted to go ahead and show you where it stands so far with some holiday content! Always my favorite kind of content to share, and I haven't shared enough of it this year since I've been waiting to share the new look first.
The biggest change in the new room is the sofa and chairs. I'm still waiting on another sofa to complete the look but it's still so pretty now.
I've been eyeing these pieces from Grandin Road for a very long time and I'm so happy to now call them mine. They are beautiful and stunning in every way. The London sofa collection comes with black wheeled legs, however, as you see here I changed them out with an acrylic option found on Amazon. I felt the clear would go more with the over all look that I was going for and I also was having trouble with my little ones moving the pieces all over the place.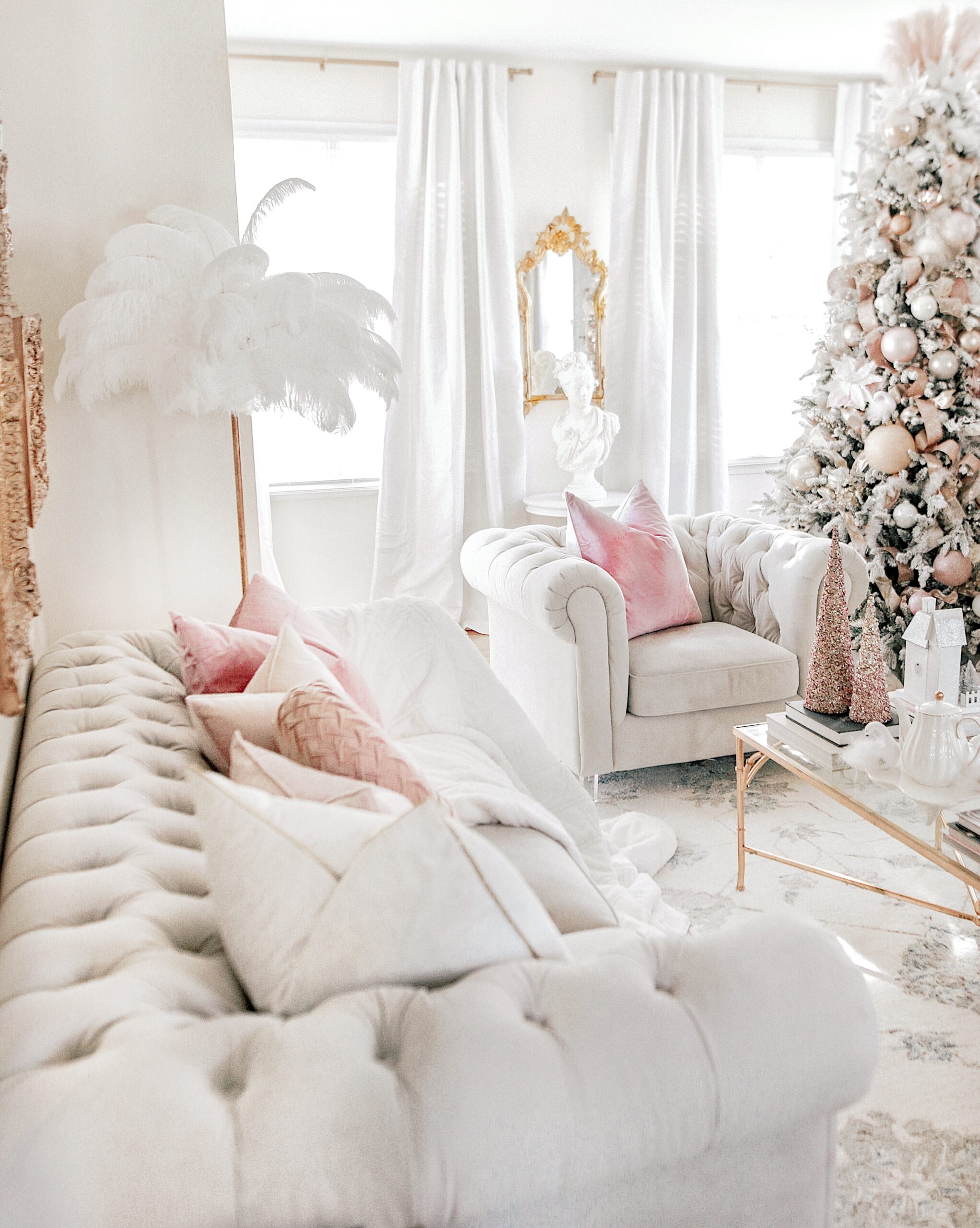 The collection is available in multiple colors. I found myself extremely torn between the blush and the grey but settled for the grey. I didn't want to overdo it with a bunch of pink furniture because I felt with the gallery wall and everything else I wanted to do, neutral would be best. (You can find the collection here.)
Instead I added in pink pillows and decor to honor my love of pink and to make this space feel like the ultimate, antique-chic, glam pad.
The pink round pillows are also a fabulous Grandin Road item that you can find here. So are the comfy throw blankets and poinsettia pillow you'll find in the photos below. Total heart eyes!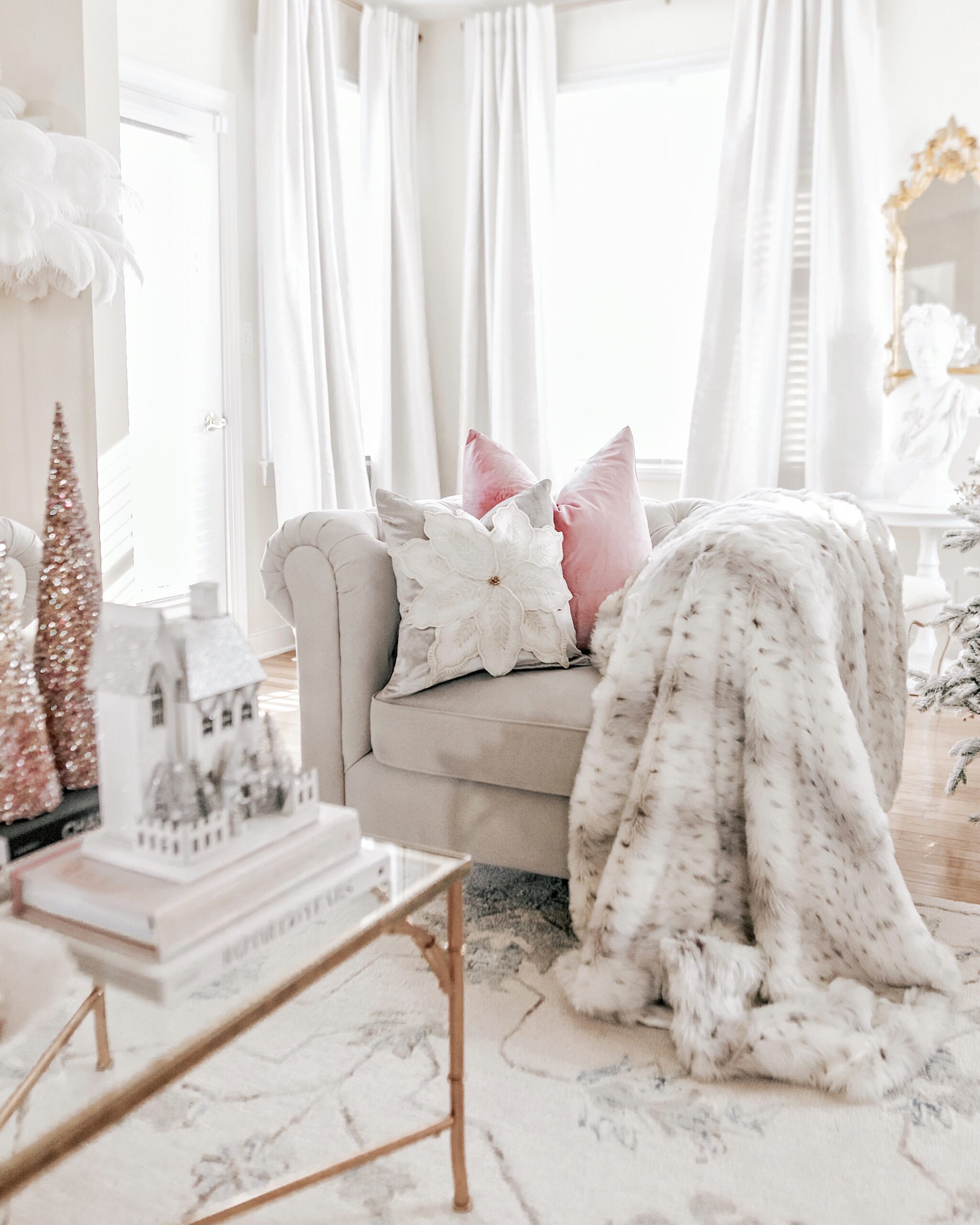 Find the fur throw here & the leopard throw here.
Speaking of glam pad, the feather lamp from Layla Grace totally completes that vibe. It's ethereal and so chic. I was unsure if it would work with this style at first but once it arrived I believed I couldn't have picked a better lamp! Find that right here.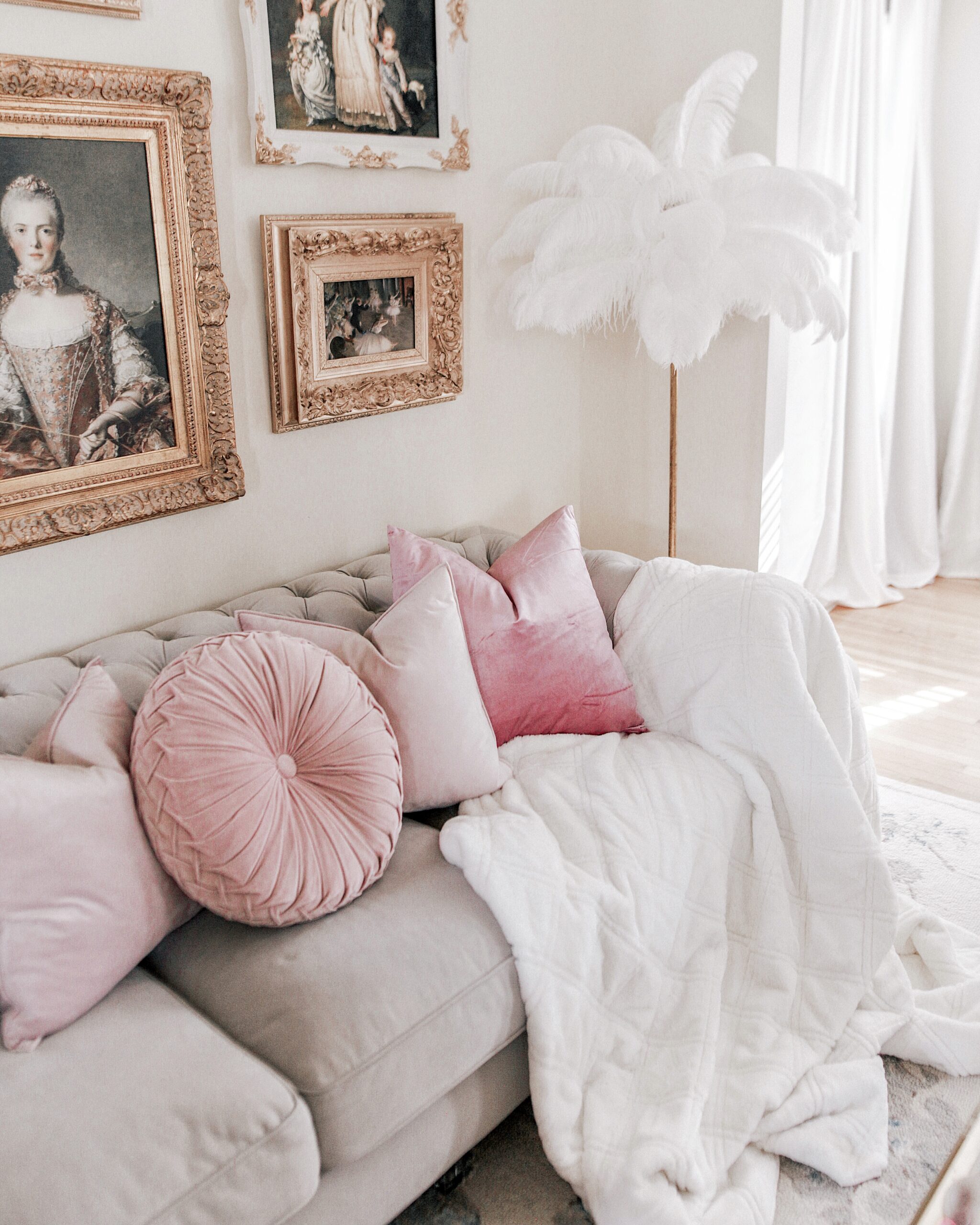 And because I'm loving fringe so much lately I thought that these fringe ottomans from Layla Grace would make a wonderful addition to the glam pad too. They're also storage ottomans which I have found to be perfect for hiding away our blankets. Find these beauties here.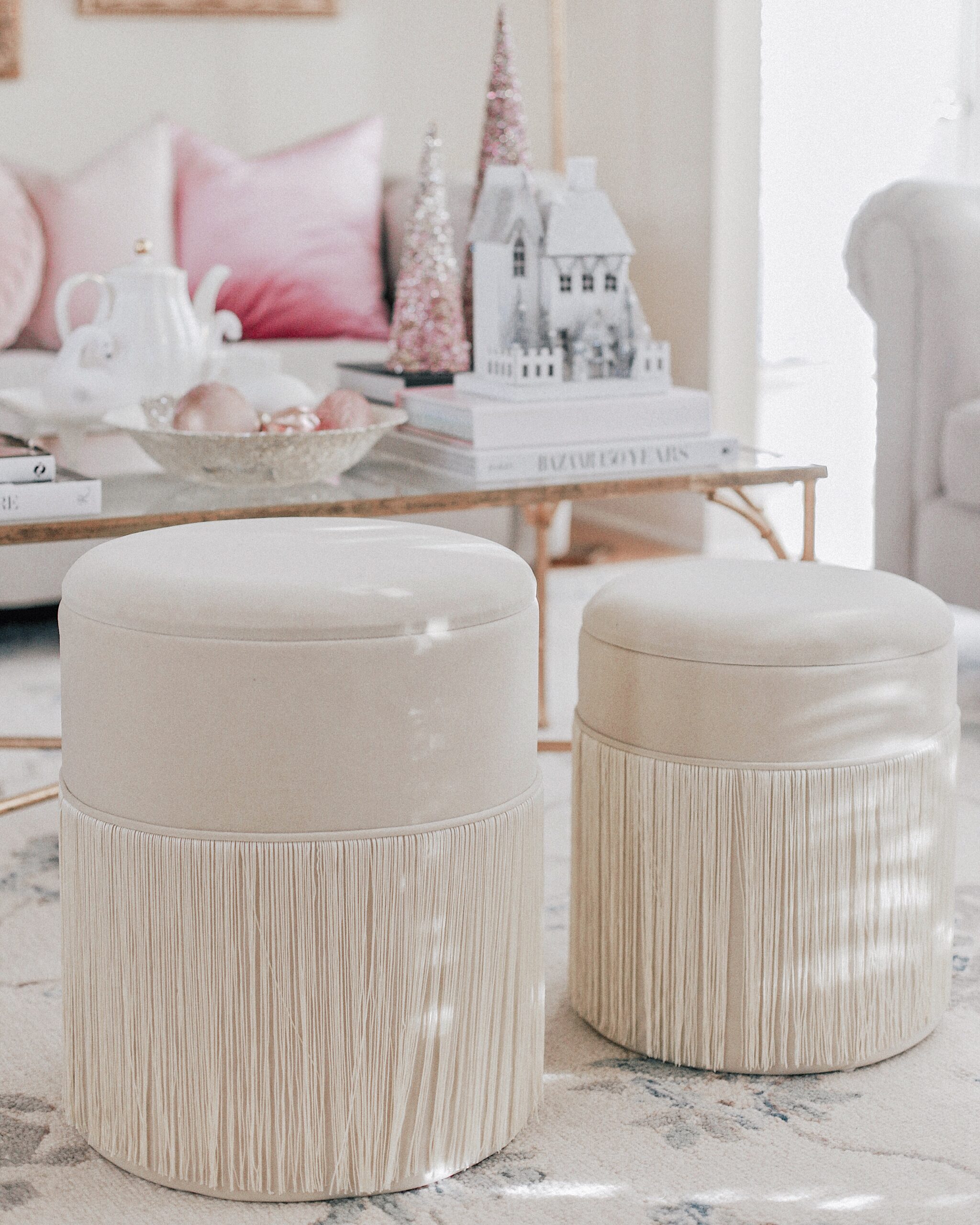 To make the room really feel new I also wanted to change the area rug. It was so challenging to pick a design that was just right for the room however I drew inspiration from Aubusson and French-inspired rugs and landed on this pretty one from Safavieh. Find this gorgeous rug right here.
One of the things that I was most excited to include in this room is the artwork & frames. Given the timeline and budget that I had, it wasn't possible to get the authentic artwork that I wanted obviously lol I don't have millions but with persistence, I found these beautiful frames for prices that were unbelievable on the Facebook marketplace.
I then gathered up high resolution imagery of artwork that I truly love from websites like this one.
With more research I found Mpix, a printing company that allowed me to print this high resolution imagery onto glicee fine art prints. They come with a hard backing and easily pop into the frames that I picked up from the Facebook marketplace.
This is the next-best-thing to having REAL artwork and it turned out beautifully.
This room is still in progress. I have another sofa coming, I'm also playing with the idea of adding fringe to the pieces, I'm also still trying to perfect the gallery wall, and the list goes on. Just know I'm going to bring you a long every step of the way!
Since we're so close to Christmas I wanted to also share some pretty holiday decor finds that I got from Grandin Road. My little ones of course love the traditional Christmas colors and especially LOVE this wreath. Find it here.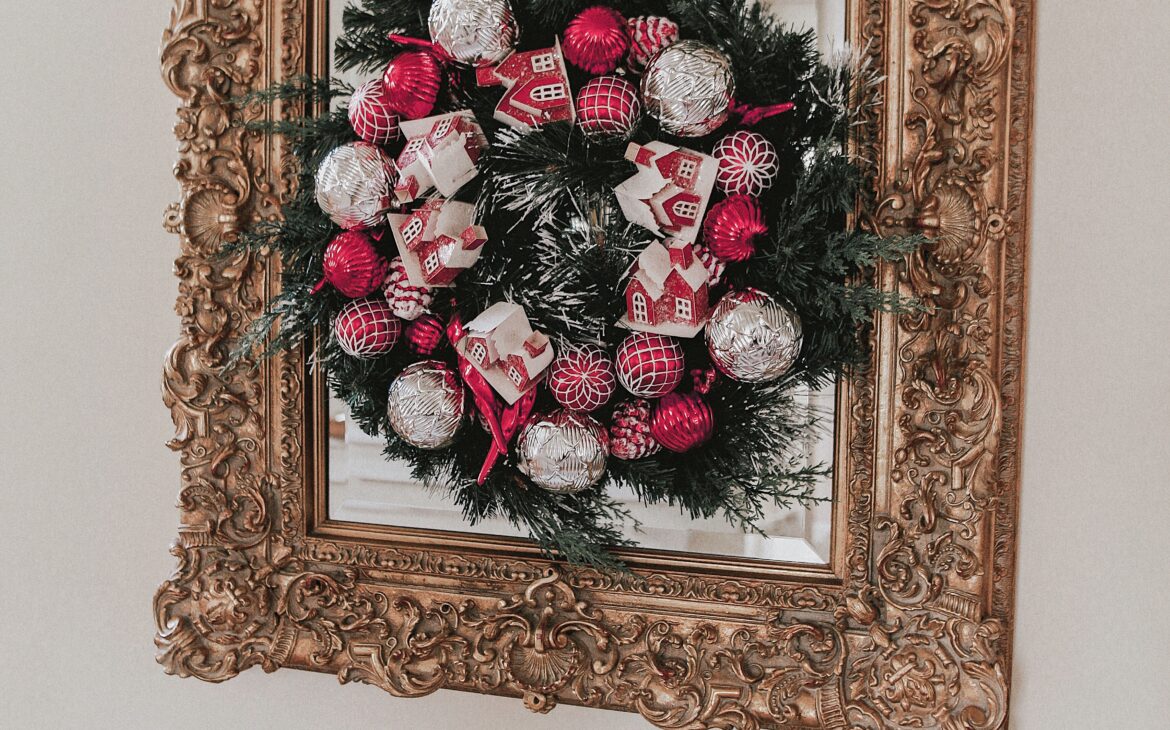 Grandin Road has beautiful sets of glass ornaments as well, like this pink and rose gold set.
The pink pampas grass on top of my tree is also by Grandin Road and you can find those here.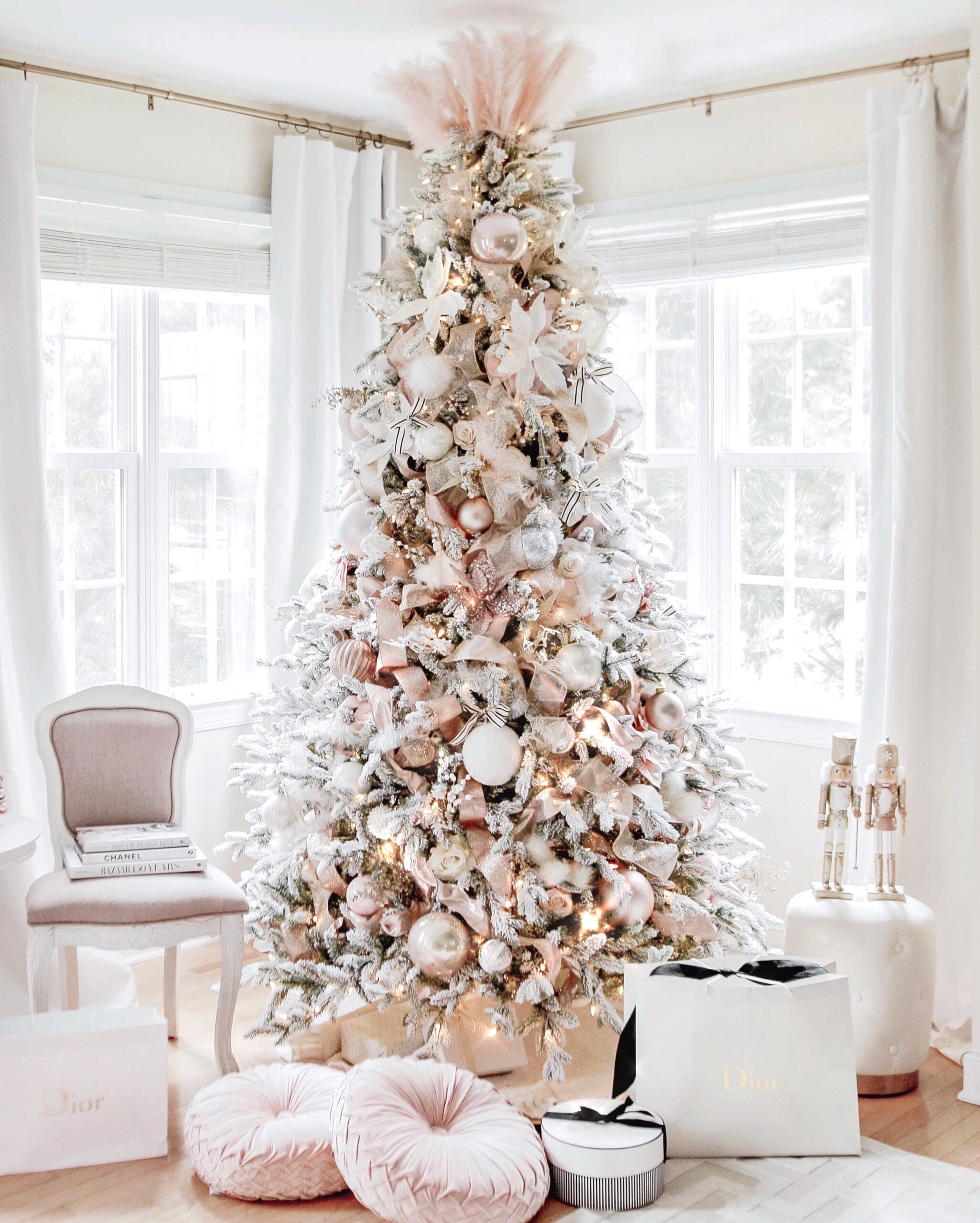 The garland above my fireplace features another holiday decor piece from Grandin Road. I mixed a Grandin Road swag ( find here) and another garland from Michaels, for a very fluffy and pretty look. You can check my stories on Instagram to see how I put it all together.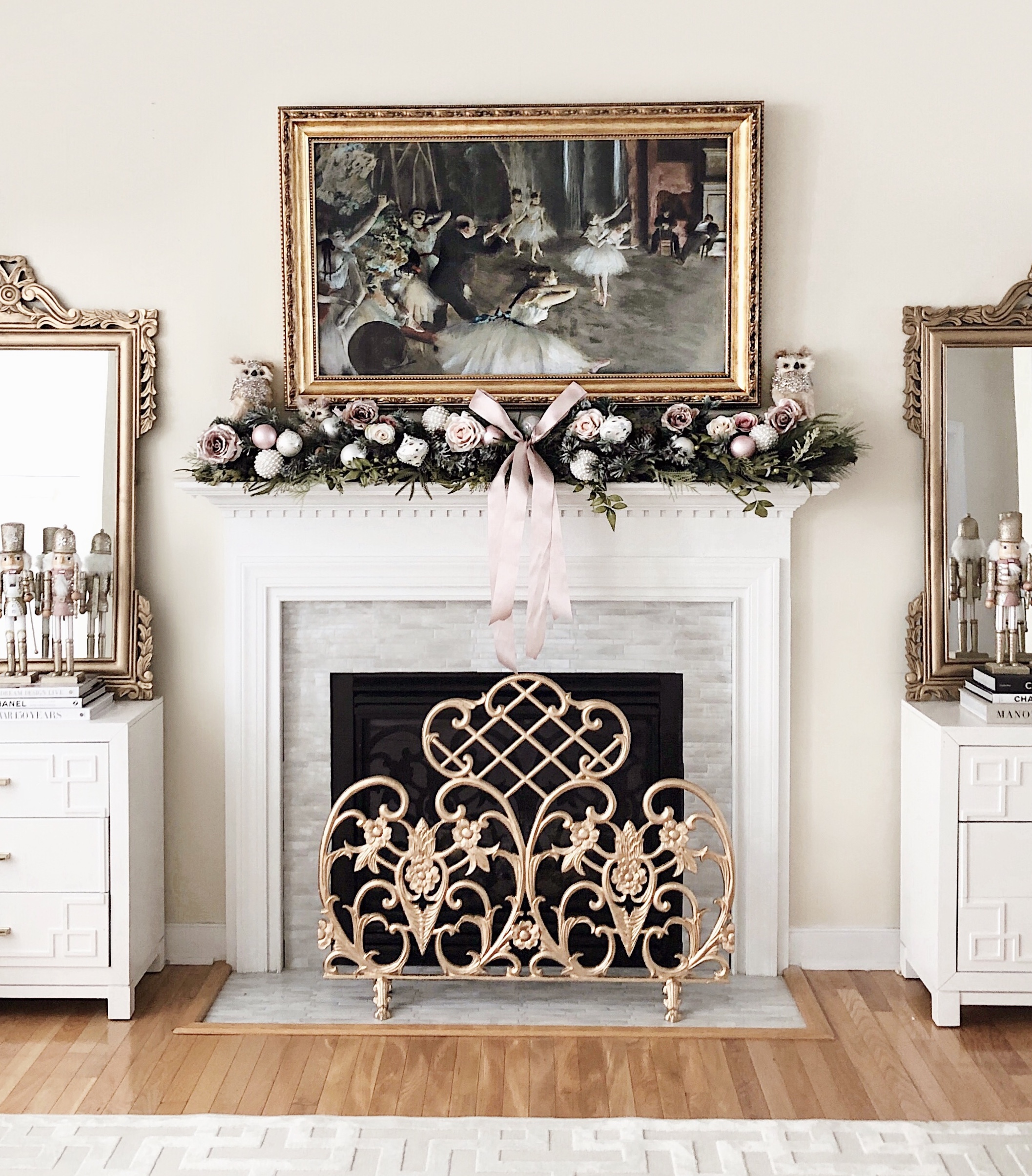 Lastly, are these adorable vintage like deer which you can find here.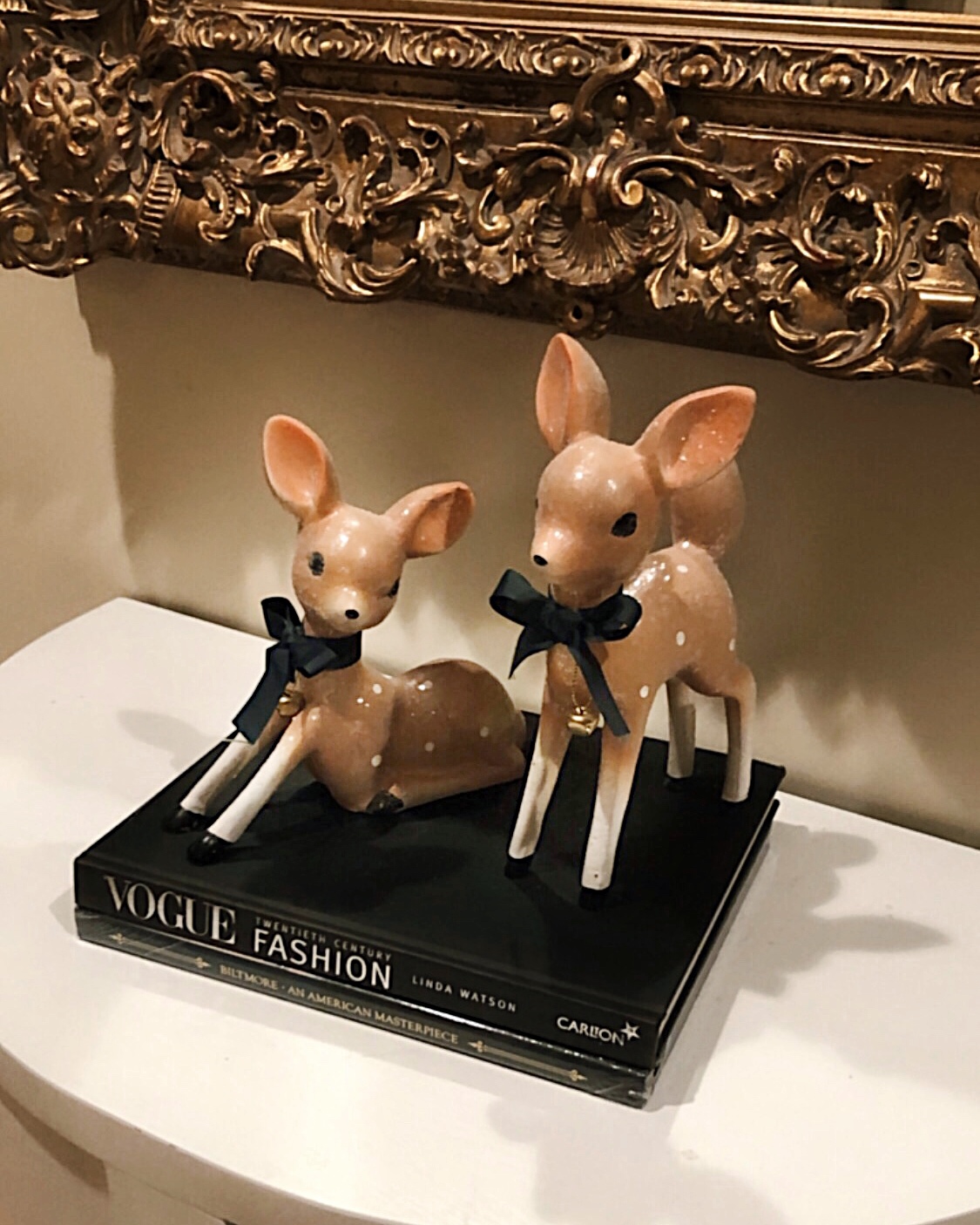 Thank you for following along! It has been so fun sharing the process and my thoughts and ideas on insta while getting your input along the way! I can't wait to share more.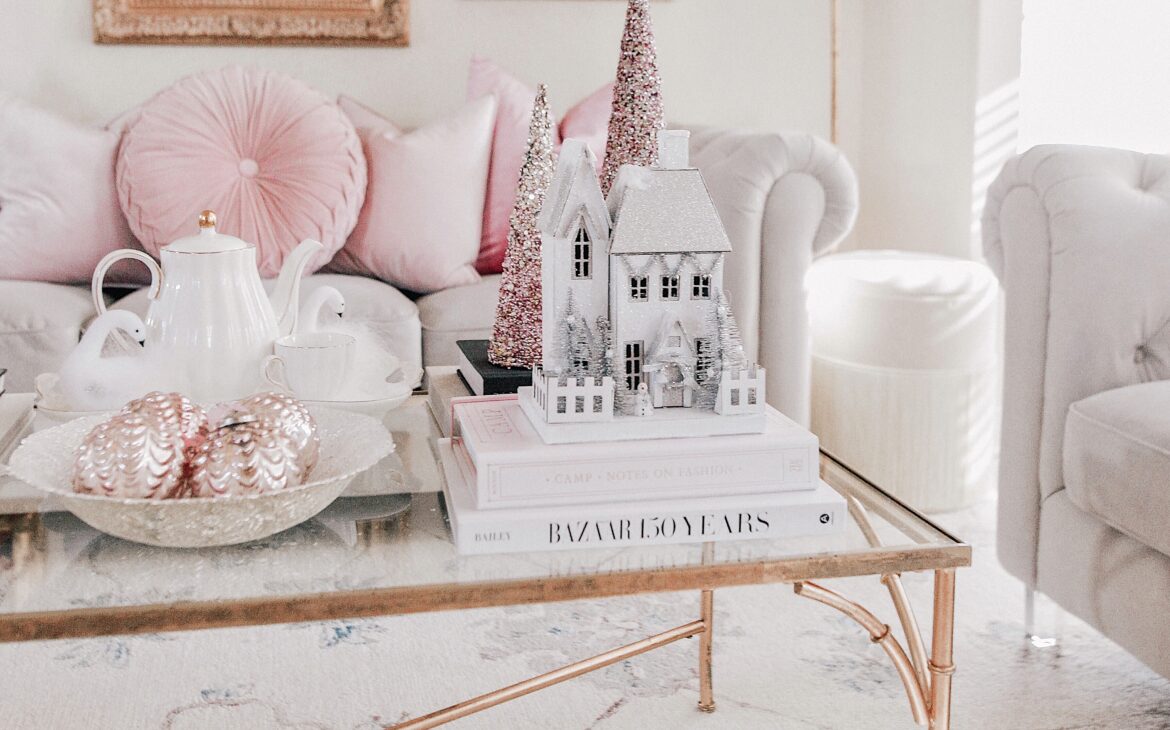 Happy holidays loves!