Spring time is one of best & most well known times for switching things up. I jumped on this idea early and started re-designing the look and function of my workspace. To help get things started I looked to Grandin Road for some very beautiful key pieces that I'm featuring in this post.
This workspace makeover will feature 2 parts so you can see how I've enhanced the space and the various pieces that brings it all together.
In this post I'm focusing on all of the lovely Grandin Road pieces that helped make this room the room I was envisioning. For part 2 you'll get the special details on other pieces, learn why I chose those and see before and after shots as well.
In all honesty, this space wasn't so bad before but for the life of me I couldn't figure out why I didn't LOVE IT. I found myself kind of avoiding actually spending any time inside and that was the last thing I needed or wanted for a space that's purpose was to be inviting and for me to be productive.
After committing to the idea of making this room work more for my needs I focused on finding the issues and the reasons as to why this space wasn't working.
I couldn't change the fact that there were half walls and the fact that this space was made to be a traditional dining room but I could get rid of almost every piece inside and come up with a strategy for pieces that would better serve the spaces new purpose.
So that's exactly what I did.
The main table
I knew most of all that I wanted a round marble table for the center of the room to serve the purpose as a work table. I didn't want to continue the struggle of trying to make a large rectangular table work in the room. For this space such a table is blocky and kind of chops up the flow of the room. I know that sounded so professional lol
A circular table softens the room and draws the eye to the center instead of towards the half walls and design that I just wish wasn't here.
Grandin has a gorgeous marble top, gold base, round table that I knew I just had to have so naturally this was at the top of the list. Find it here.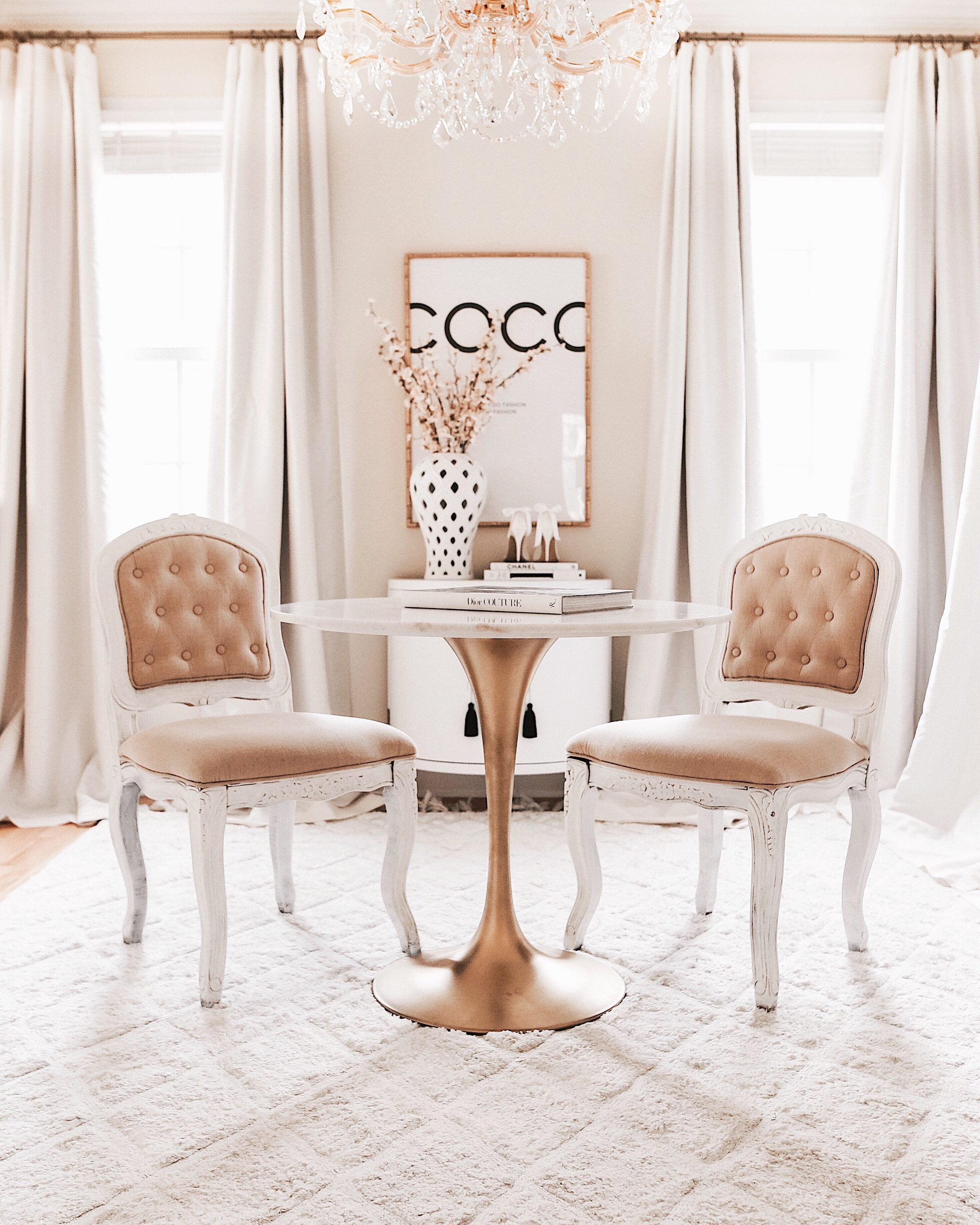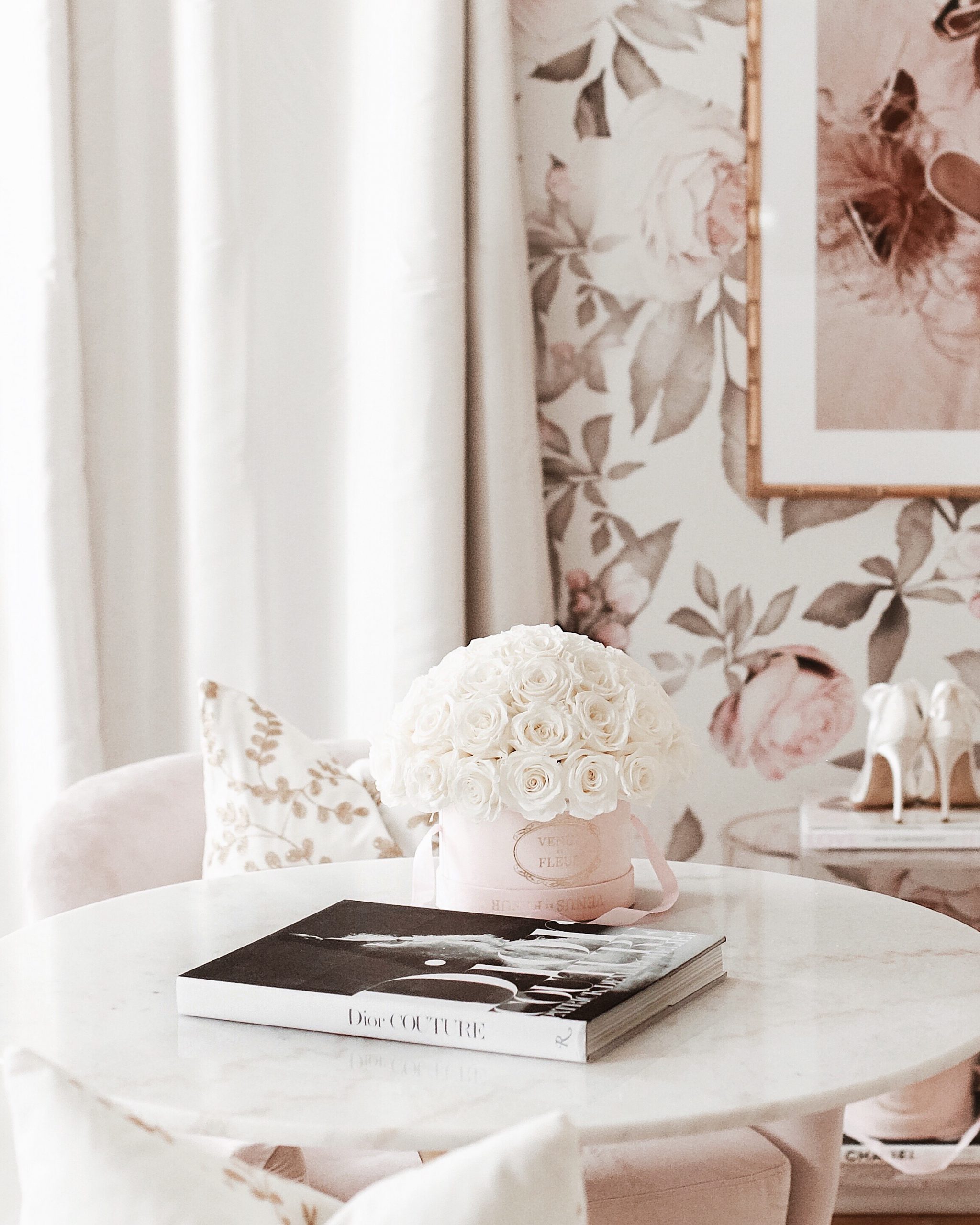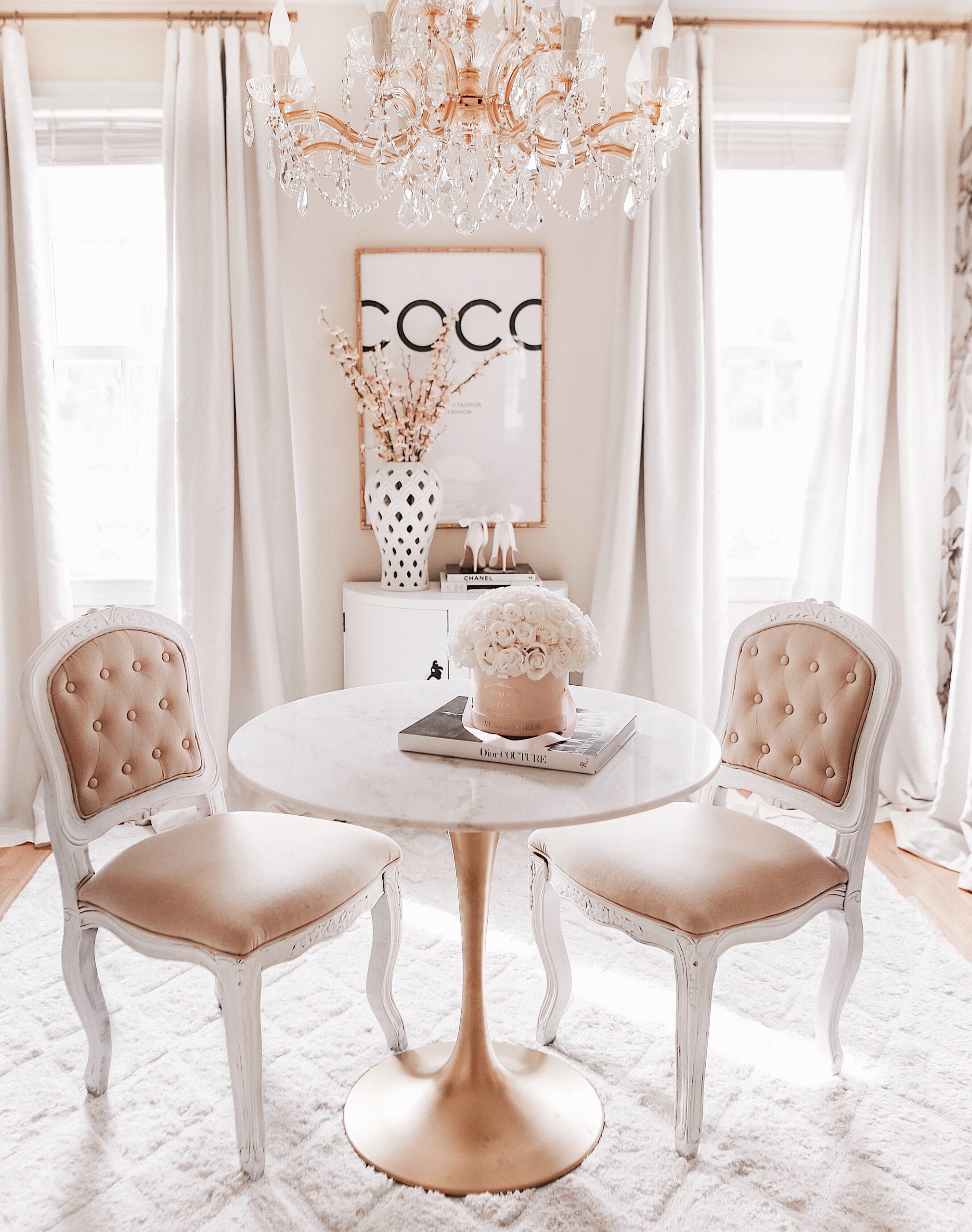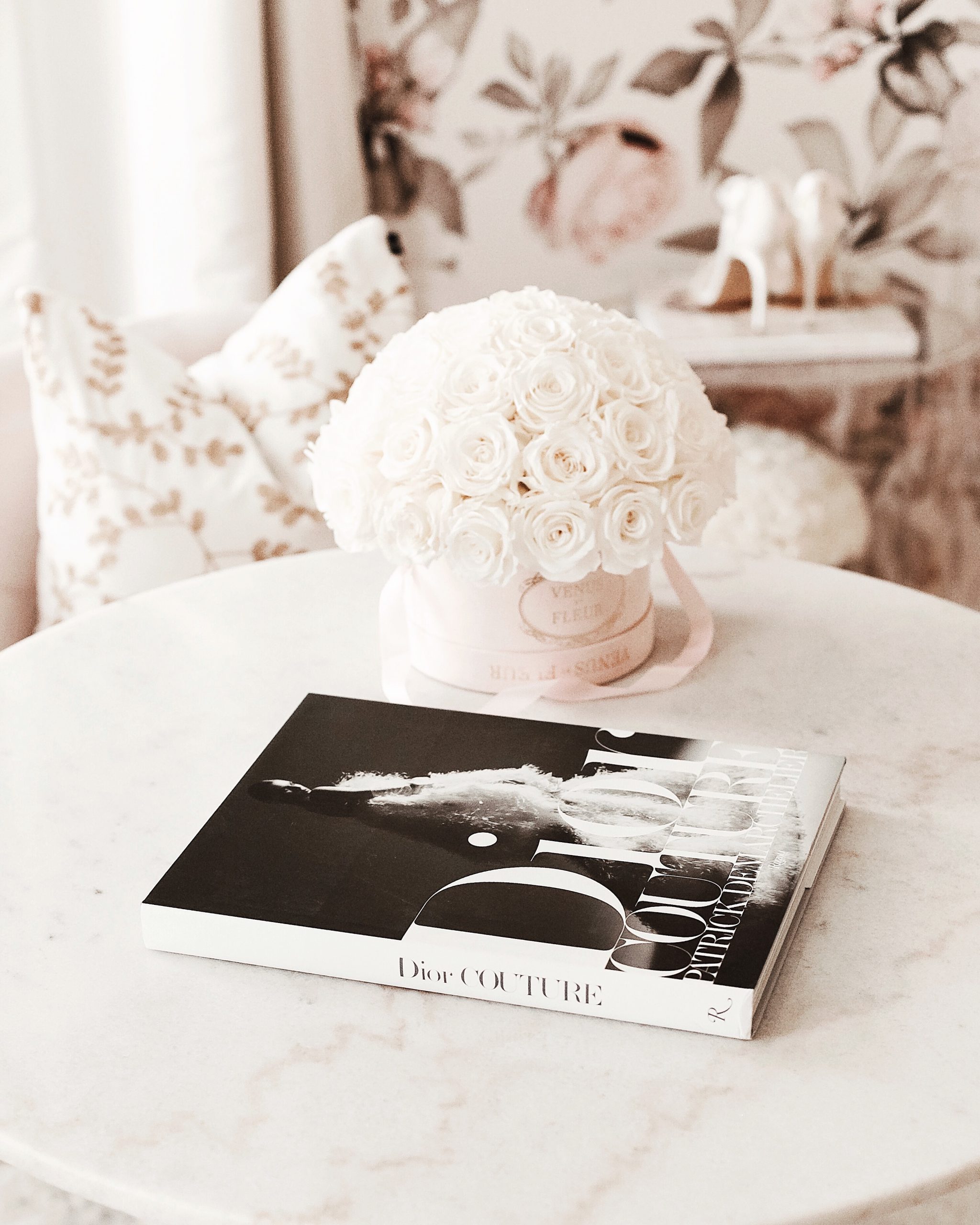 Acrylic accent pieces
Now you may be thinking what about your desktop? Well my idea for that was to push it off to the side, out of focus, on an acrylic table to make the space feel less crowded.
What I learned from the previous room was that too many pieces just felt stuffy, crowded, and in turn left me feeling anxious. Moving forward, I want his space to be glamorous but minimal and fresh feeling. This space should help me make magic, not make me feel even more anxious than I already do. So that really was priority here.
I found this gorgeous acrylic console table from Grandin that I knew would work so well for the vision I had. I paired that with their matching side table and I can't tell you enough just how stunning the combo is. Well I mean, see for yourself! Lol
Find the table & side table here.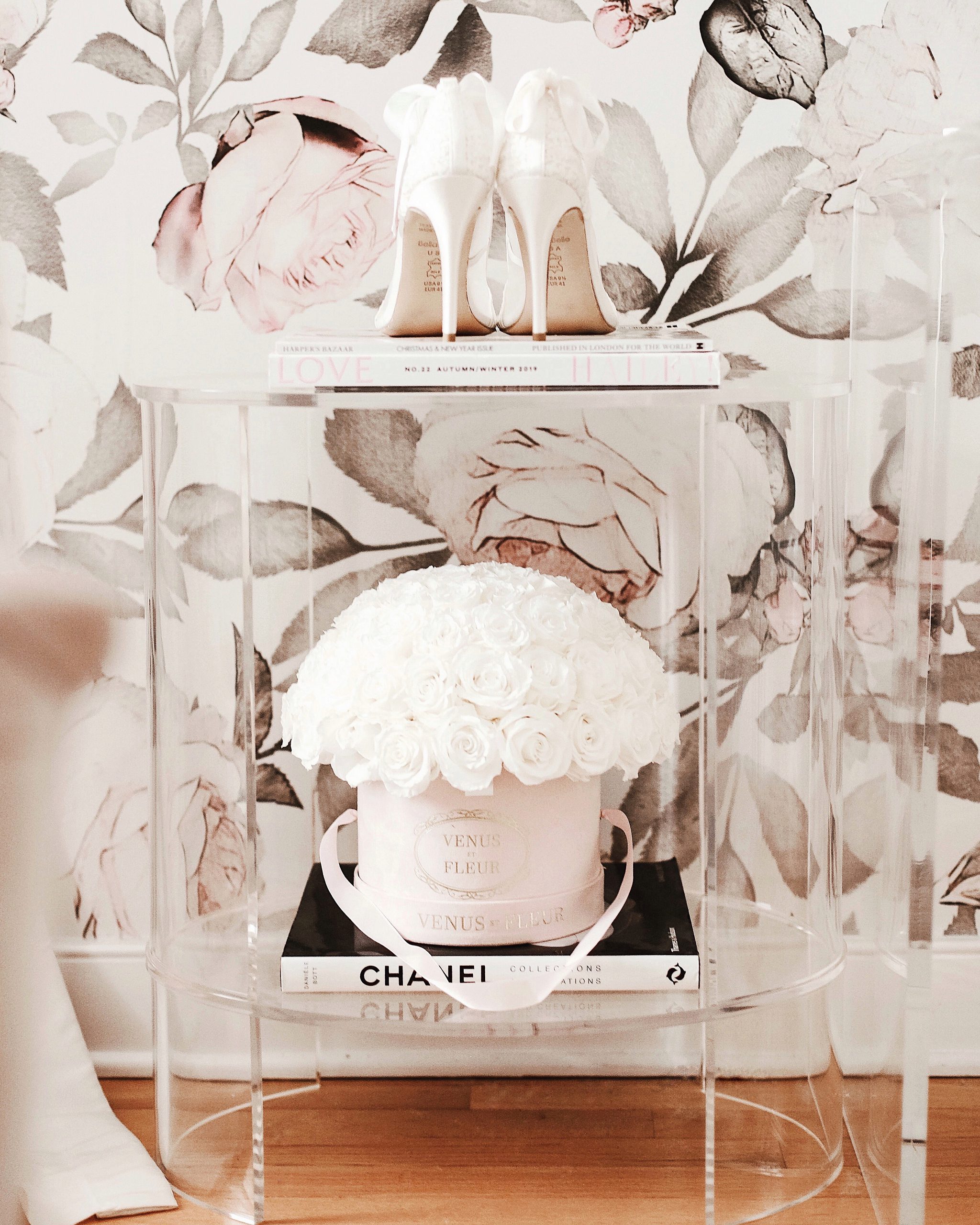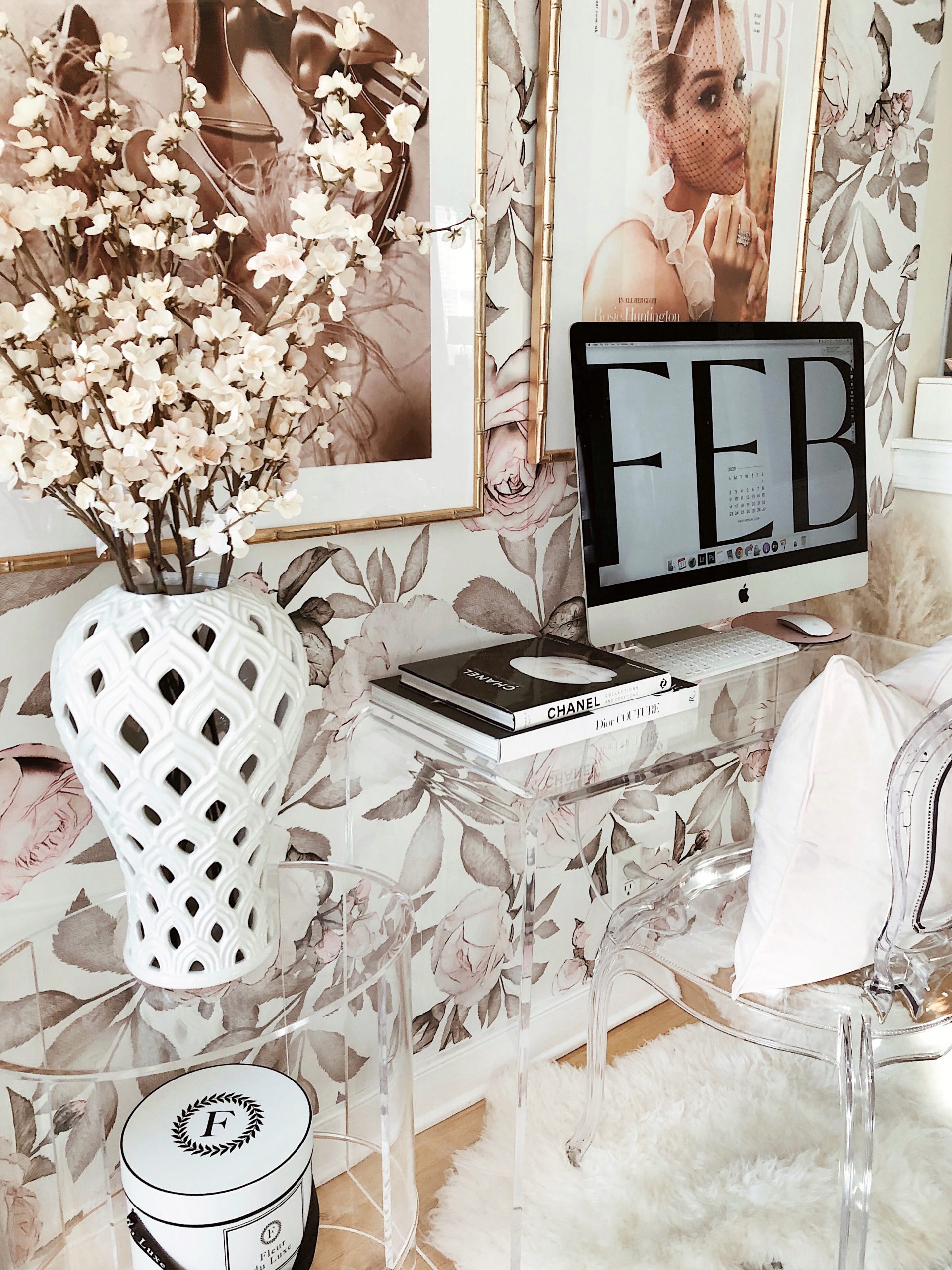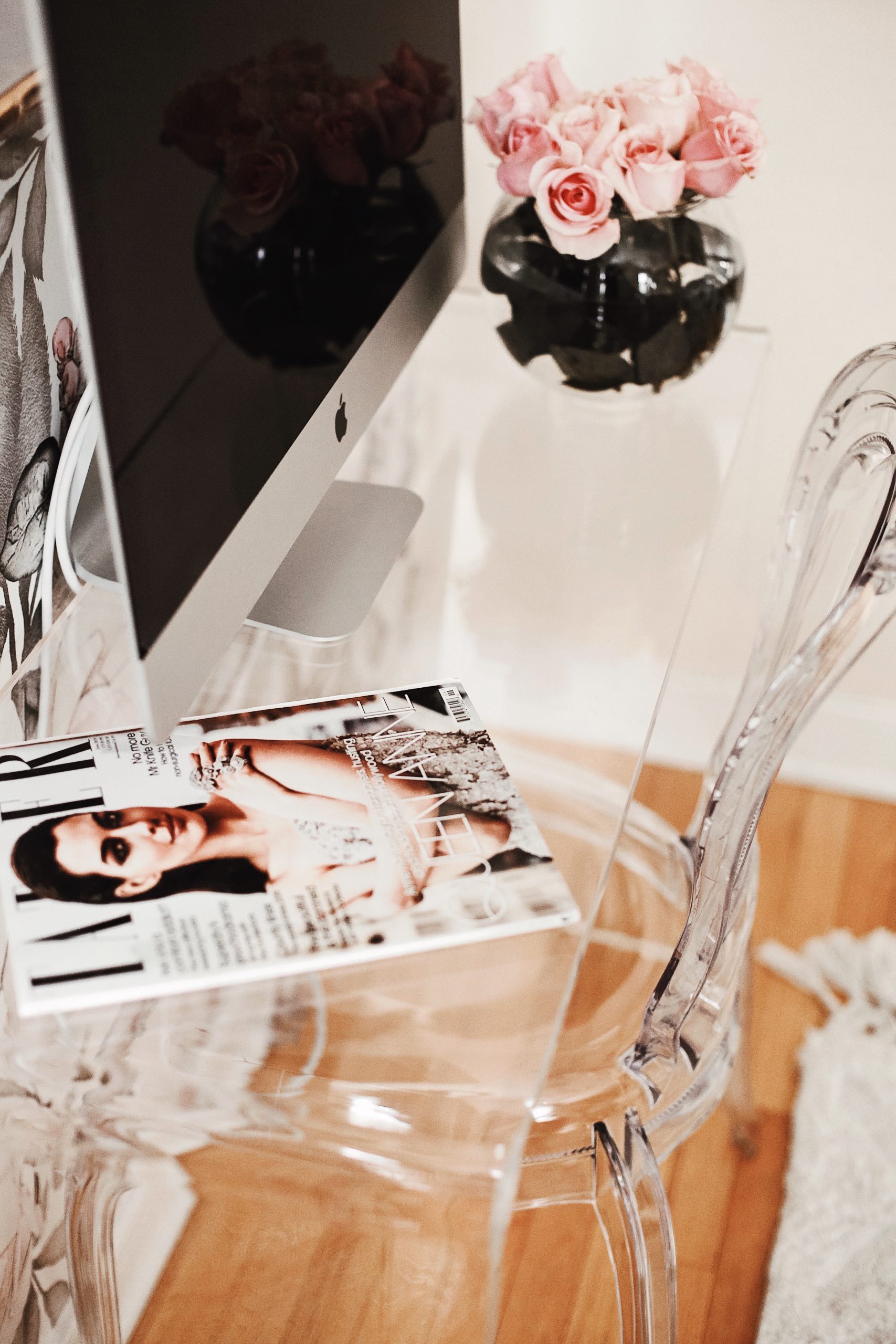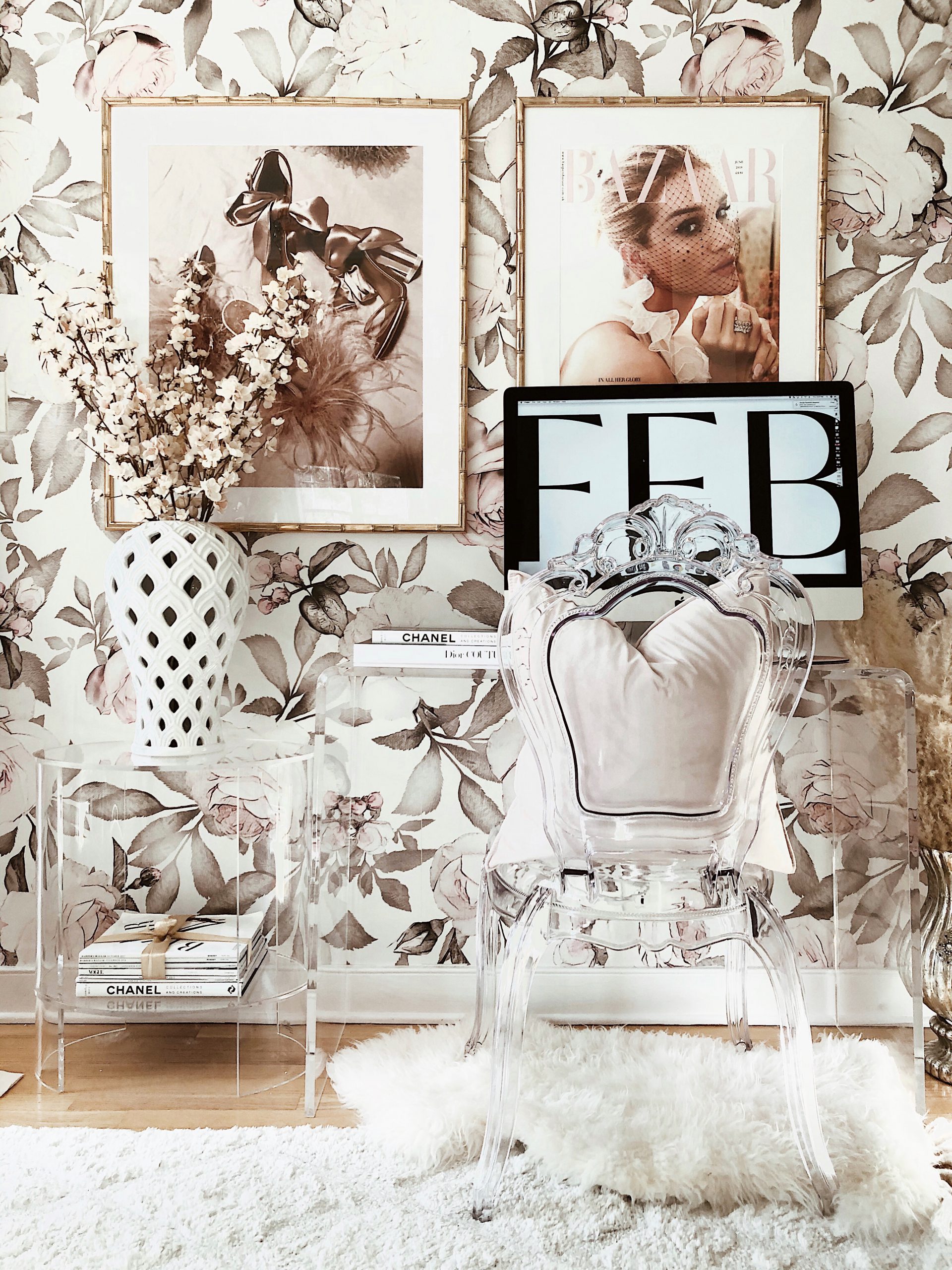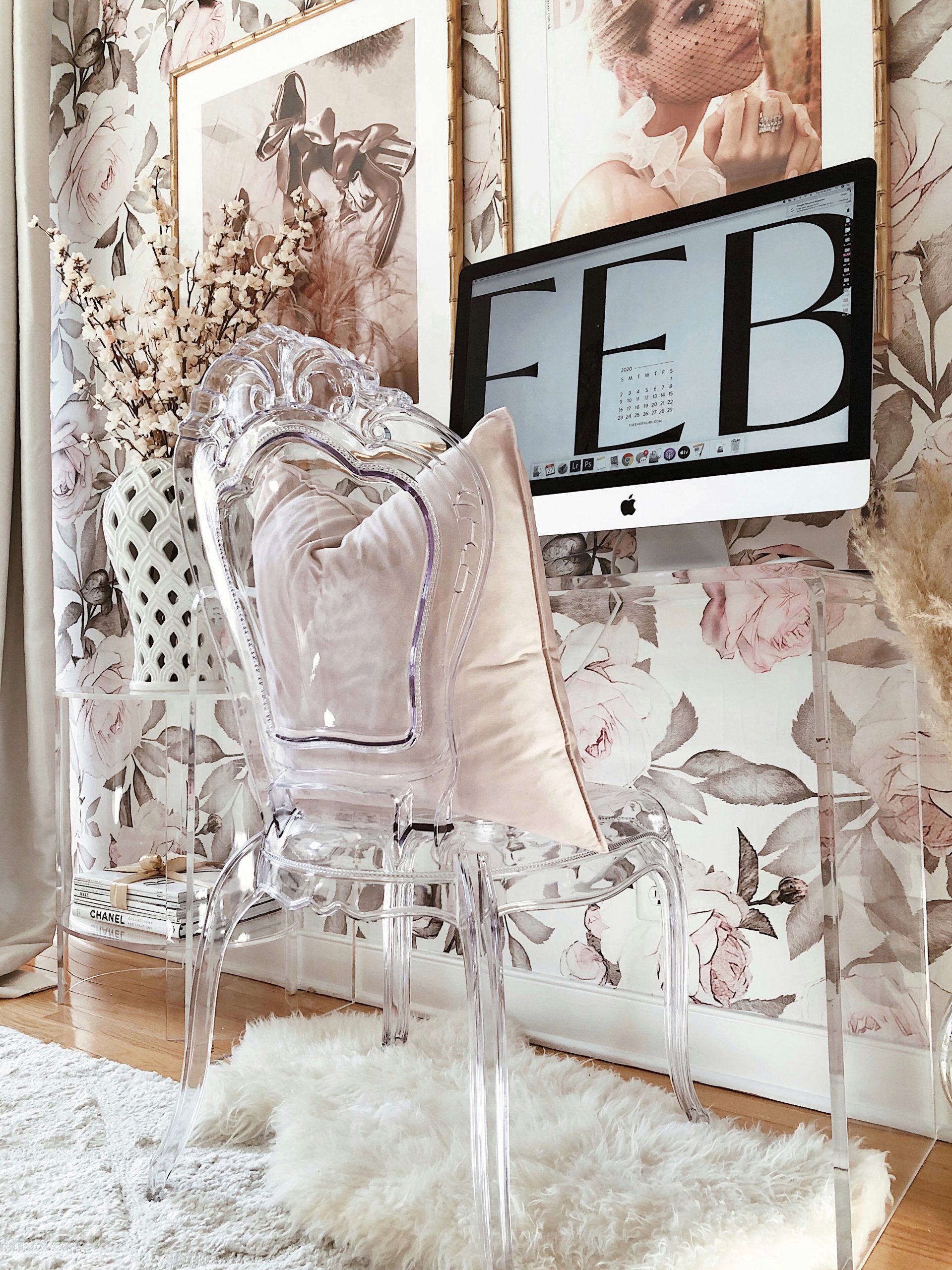 The chest with Chanel vibes
Continuing with the idea of getting rid of everything in the space ( I will go into more detail in pt.2 as to exactly how much had to go ) and keeping what was coming in very minimal, I added one more piece by Grandin to the room. That was this gorgeous Benni Demilune Chest.
This beauty feature white and black duo tones with gorgeous black tassels. To me, it brings that sophisticated touch of glamour that I really wanted for this room. Inside there are four shelves to keep the mess out of sight lol. This also comes in black with white tassels ( so Chanel, I know) and you can find this beauty here.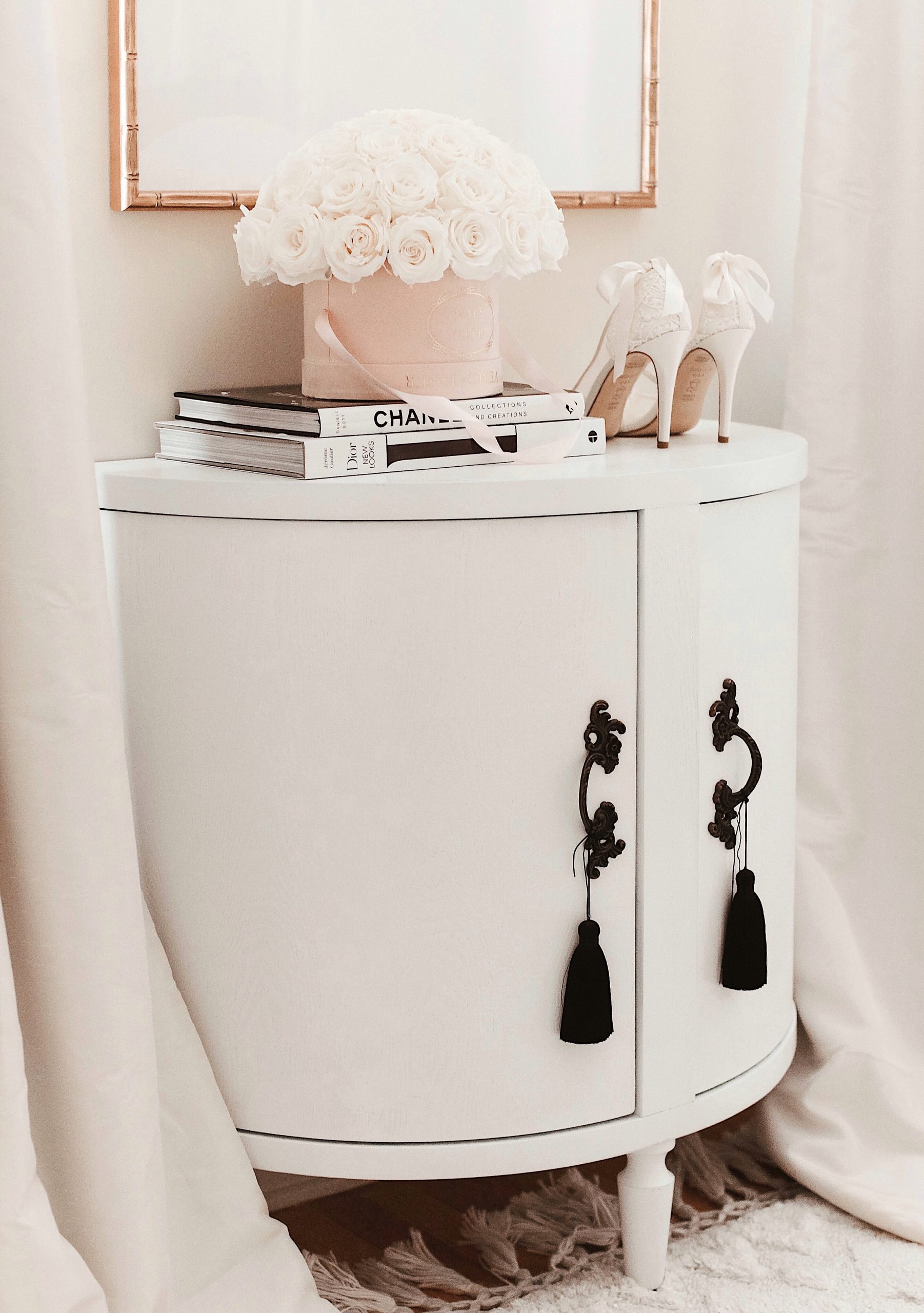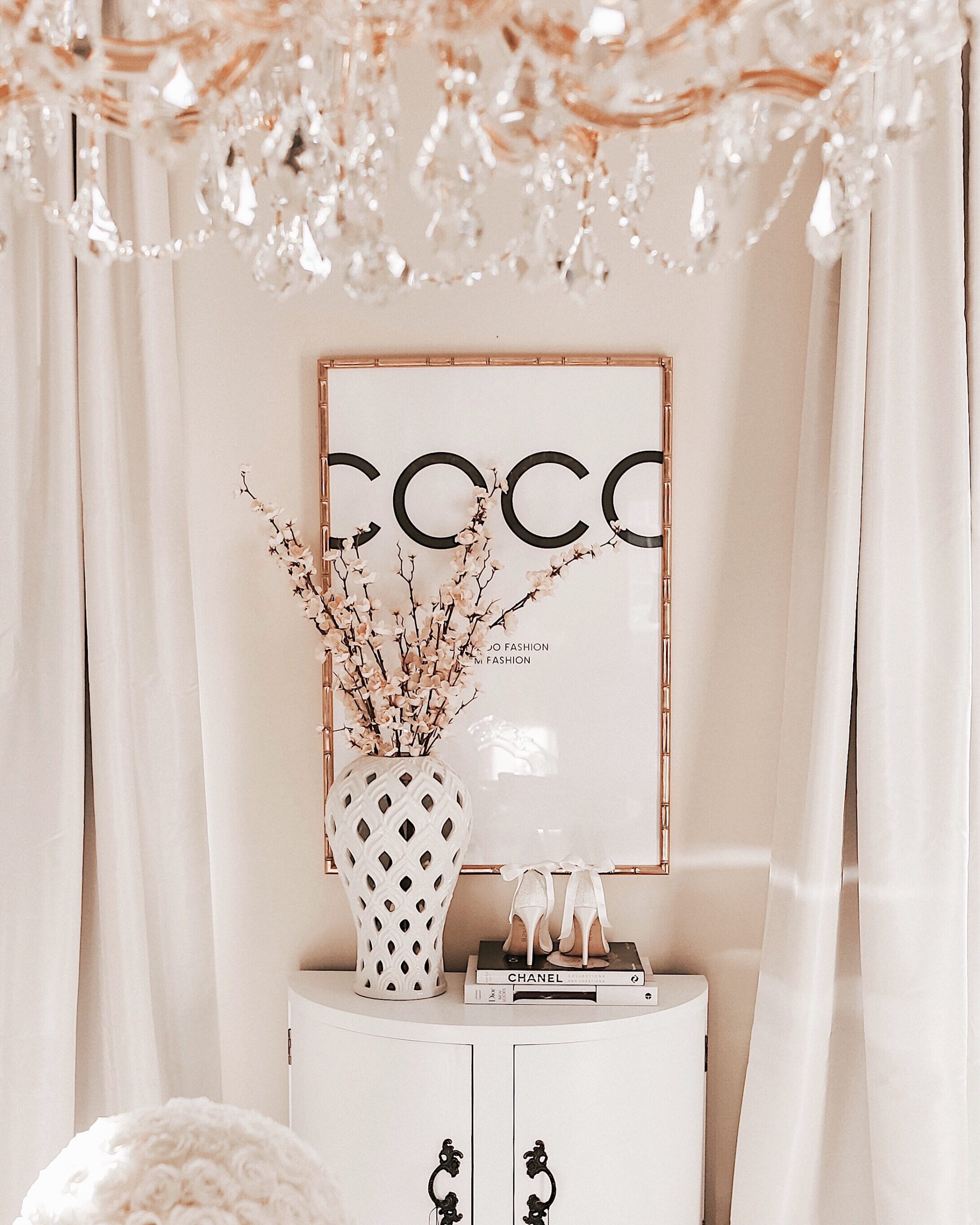 The rug
The last beauty by Grandin that I picked up was this trellis shag rug. It again, softens the room while brightening it up because if you know my aesthetic by now, you know orange floors or so not my thing. I don't think that I've told you before just how much I love trellis designs, but I DO and again they just scream elegance to me. Find this here.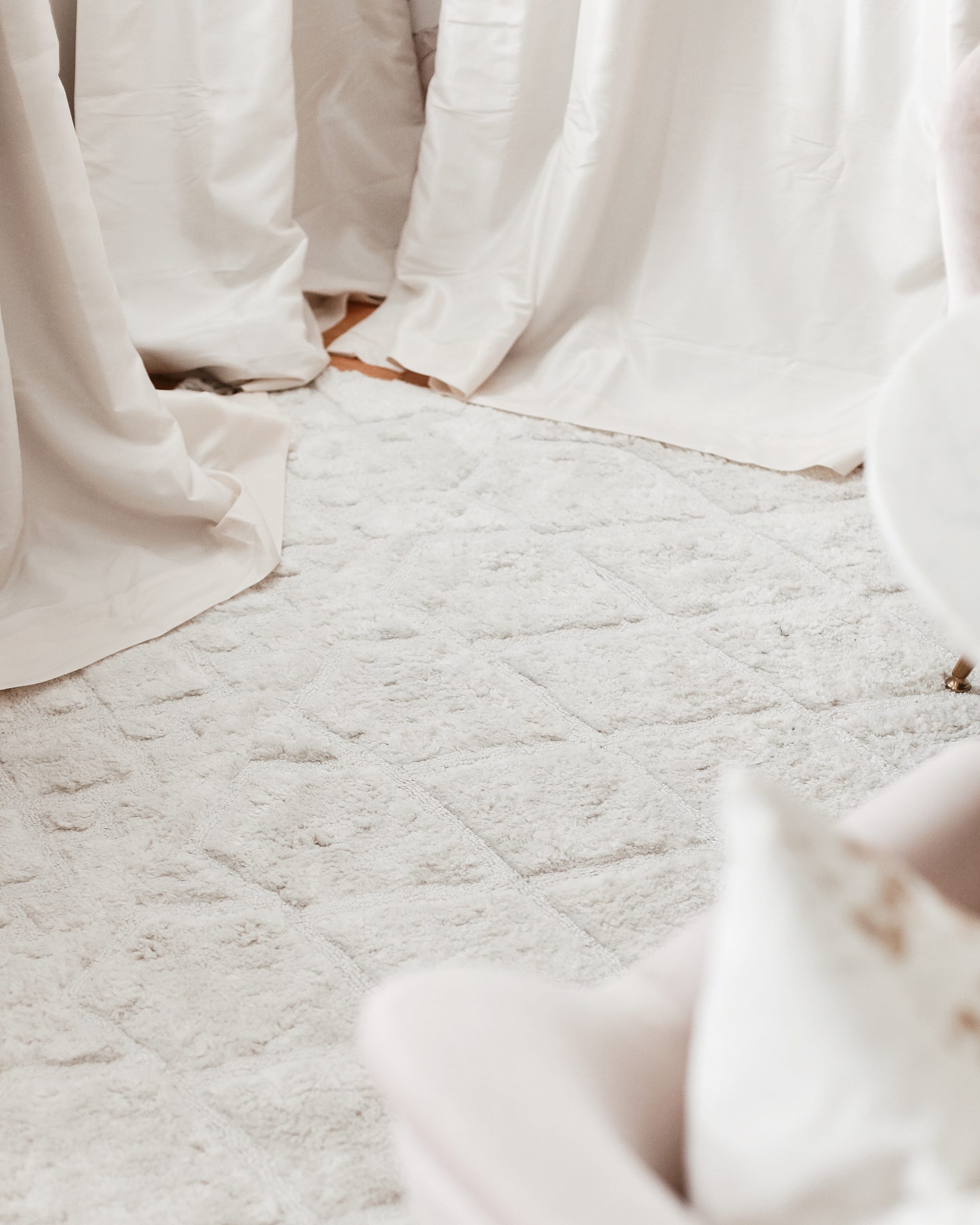 These pieces were really the foundation that I wanted & needed to bring this new functional glam-space to life. The quality of these pieces are just beautiful.
Ready to take on the challenge of redoing one of your rooms this Spring? Check out Grandin Road loves because I know you will LOVE what you find.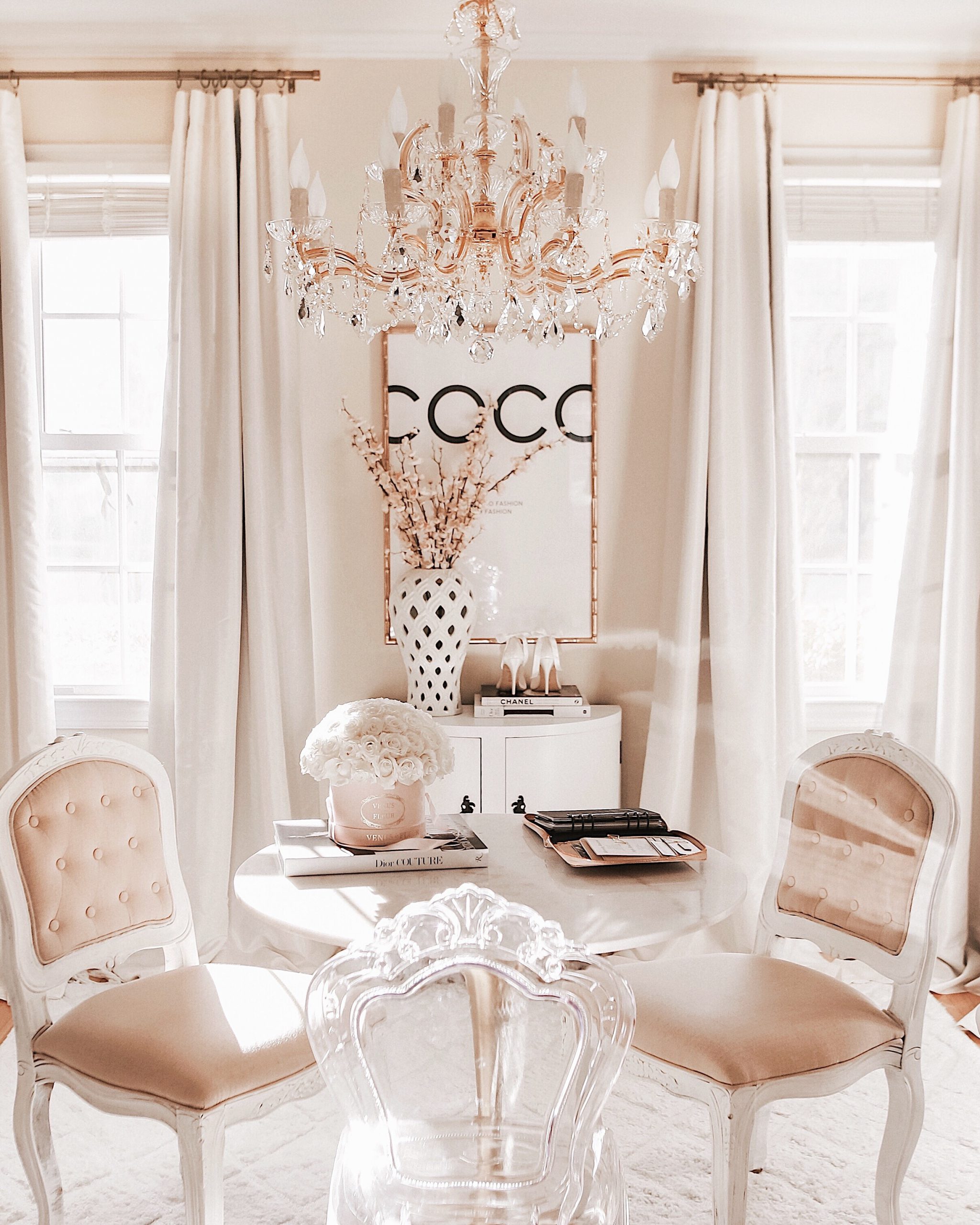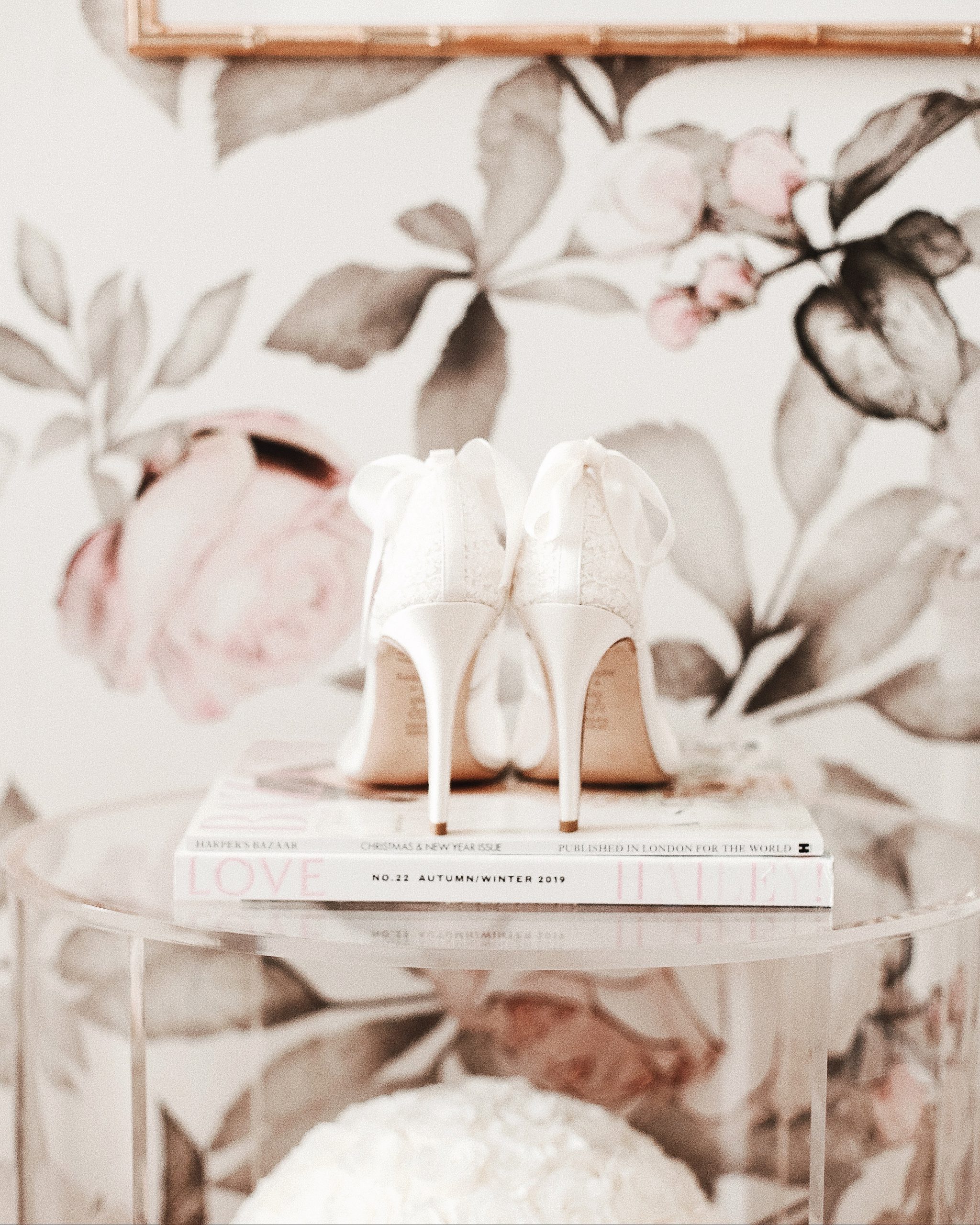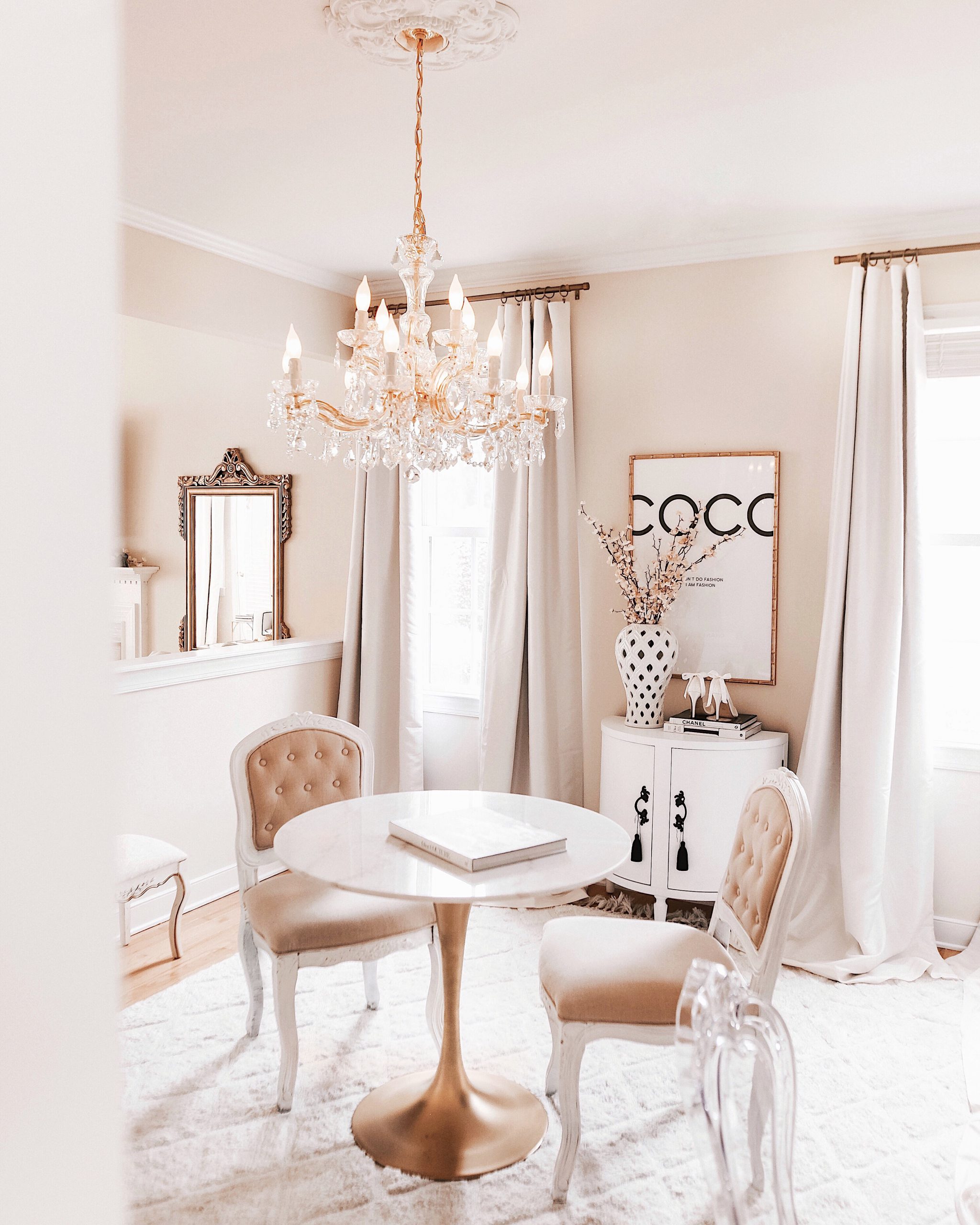 For pt.2 of this workspace reveal which features more pieces, more shopping links, before and after and more backstory to this transformation tune in tomorrow.
xoxo,
Lex