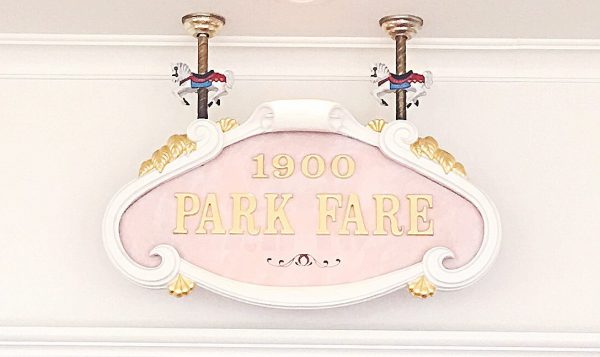 Ok ladies, let me just say that I am SO excited to share my girly adventures at the Grand Floridian in Walt Disney World with you! It's going to be a short & sweet post but I felt that it was essential that I shared it.
Visiting the Floridian was one of my most favorite memories from our Walt Disney Trip.
This place seriously made my heart skip a beat. I was SO excited I couldn't contain myself! My husband was just like what is going on right now?! Lol but he understands. I mean how could you not get so excited when Cinderella's glass carriage is right around the corner?
Unfortunately, I didn't get to see it but just knowing it was close by made be happy!
The entrance to the resort had a Cinderella-themed gated entrance with the pumpkin carriage details and pretty purple flowers all around. The employees at the resort were all dressed in early 1900s attire and Pretty much all of the details of the Floridian took my breath away.
There was carousel horse decor around just about every corner.
This place was THE place for princesses.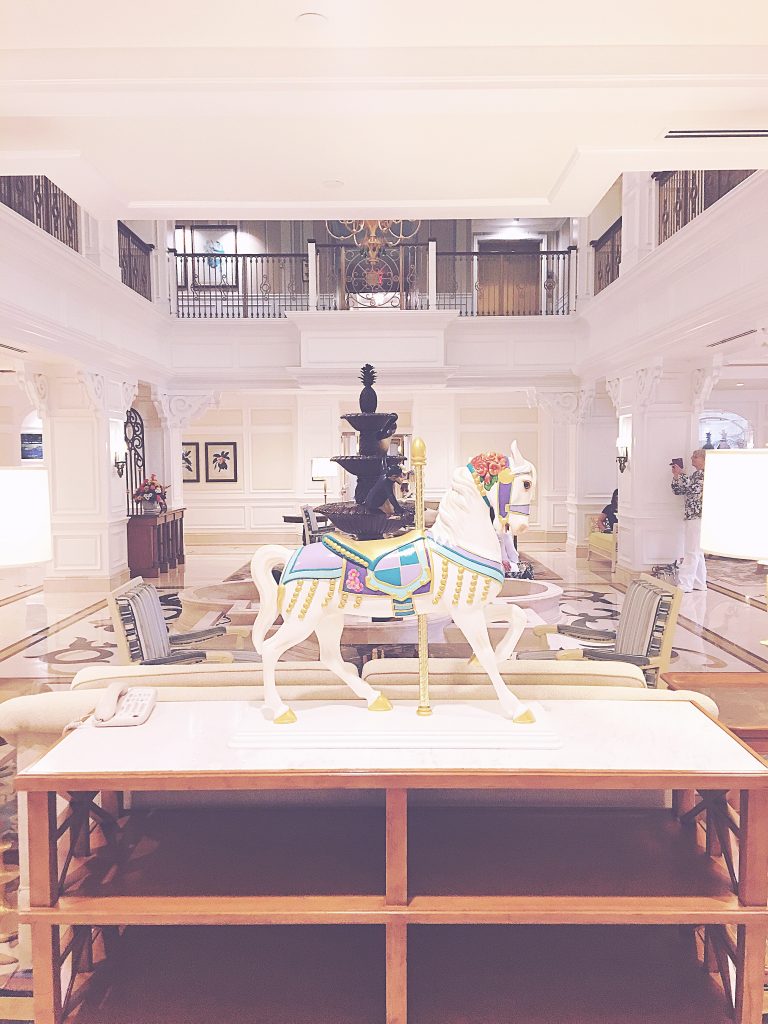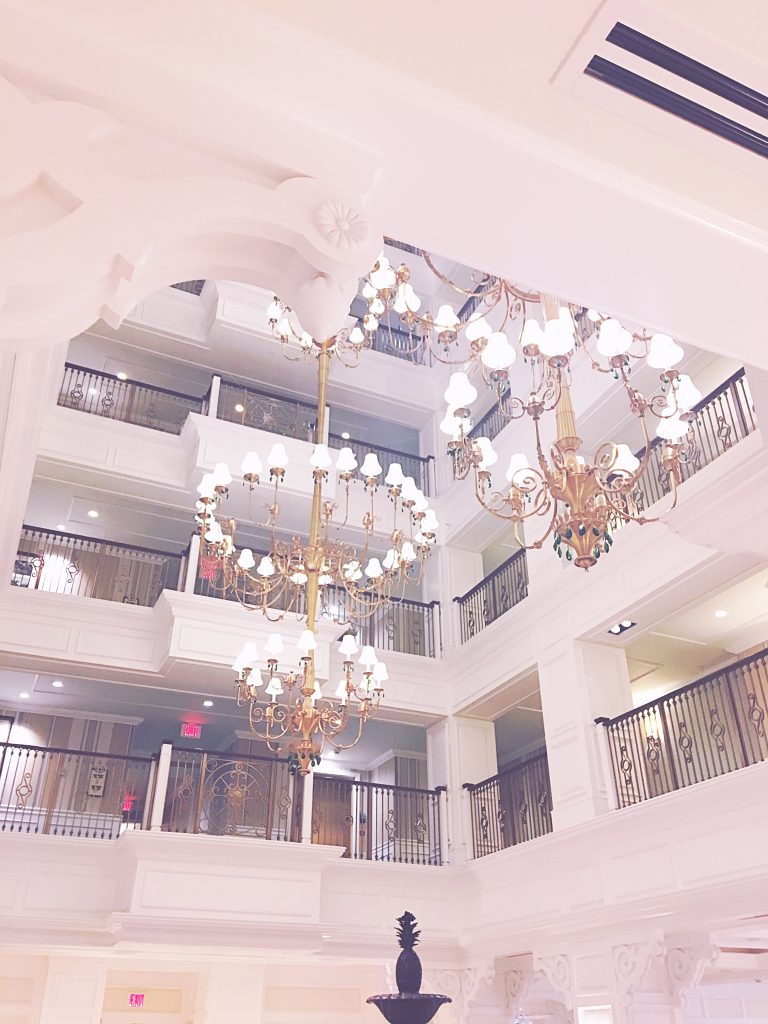 Right where guests went to check in was a grand & beautiful room. This lovely place features ornate detailing, natural light, gorgeous chandeliers & live music playing Disney Classics on a grand piano. While I was there I heard a version of the little mermaid and LOVED IT!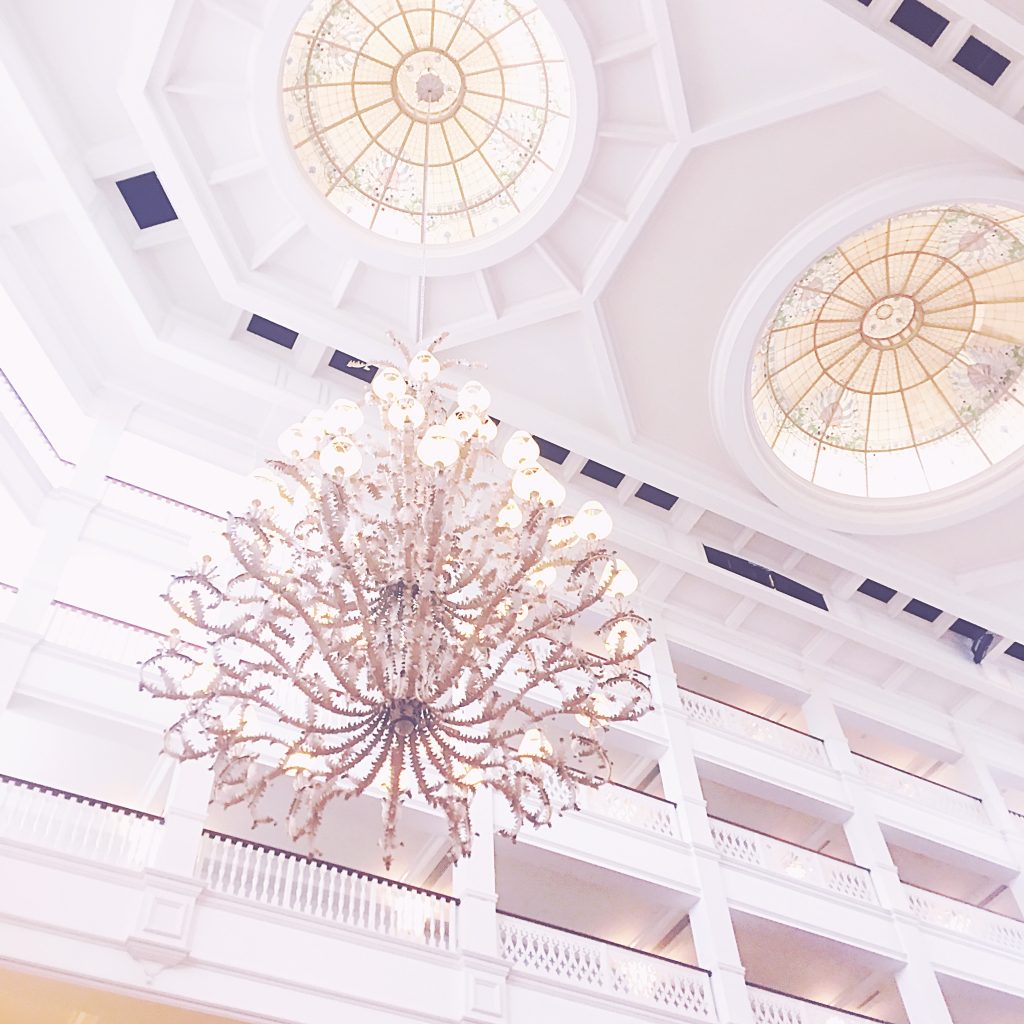 The details of this hotel completely captivated me. The vintage style makes me so weak in the knees & it was wonderful to step into a place that felt as though it had transported me into another place in time.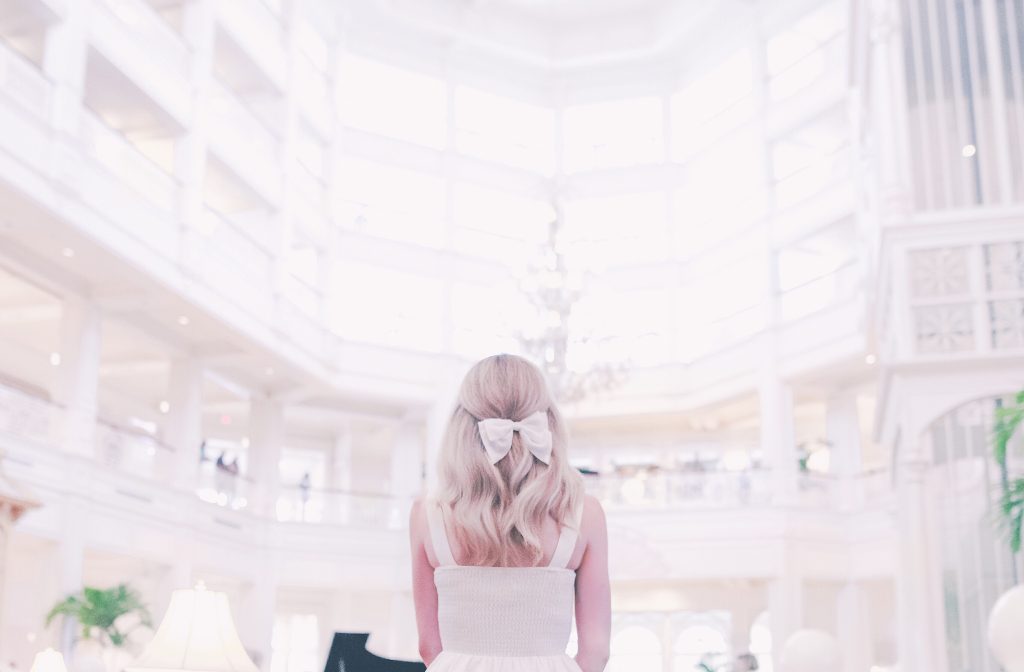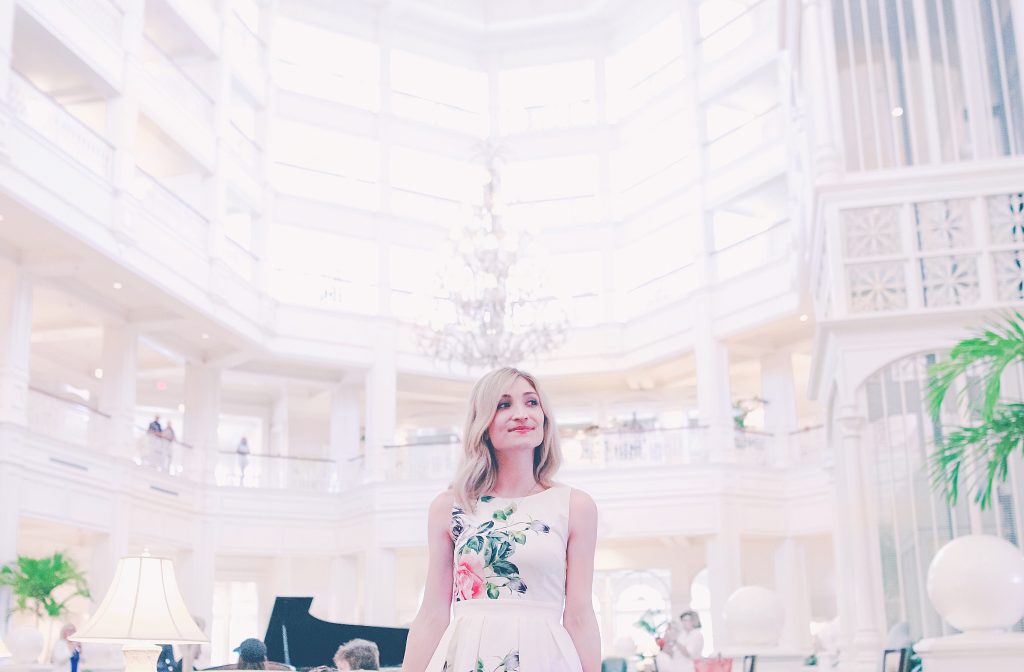 A pretty place, of course.
In front of the Garden View Tea Room, which I, unfortunately, didn't partake in either, was a marble floor with Mrs. Potts on it!!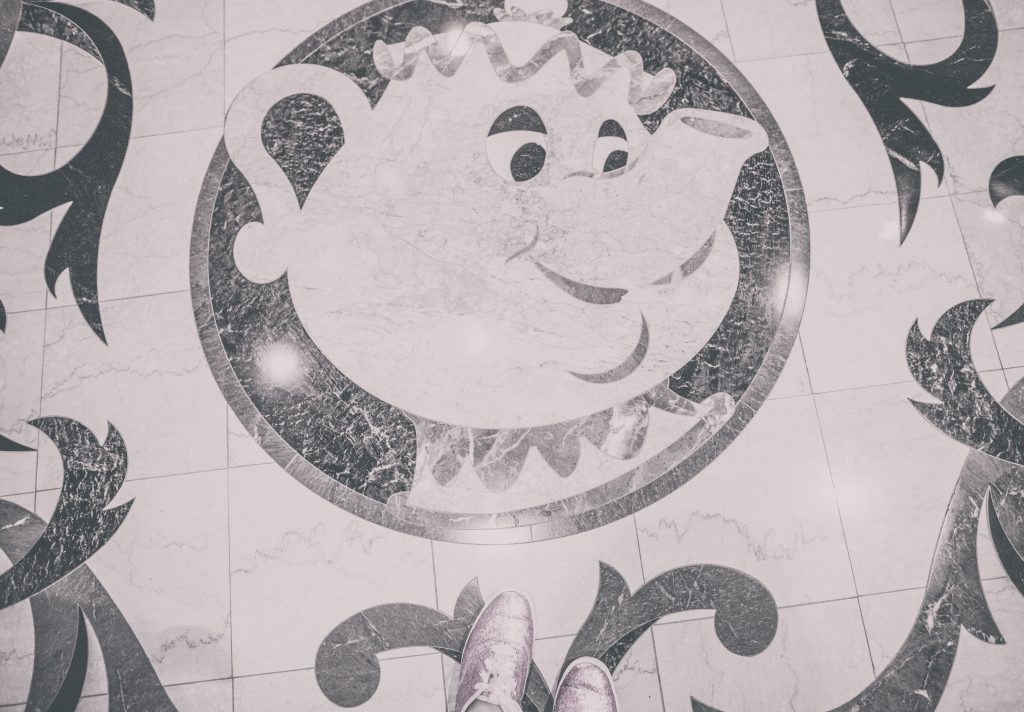 Around the corner from there was a quaint little gift shop for those that love pretty things just as I do.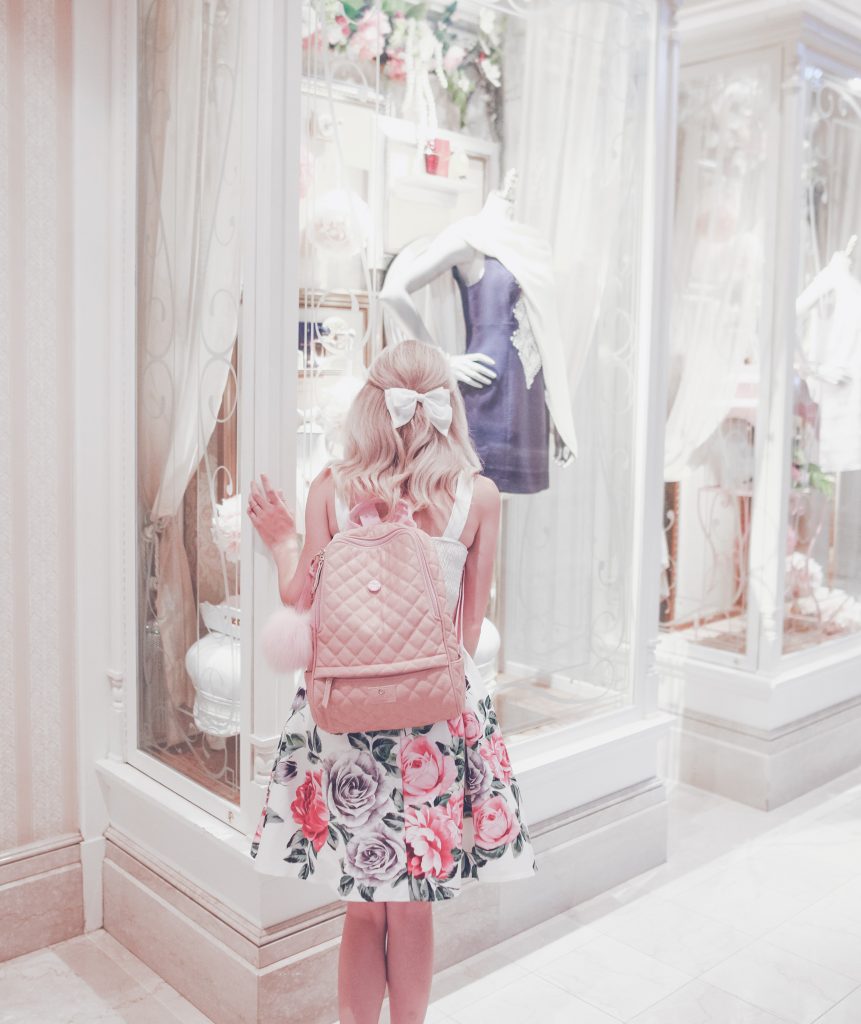 The Grand Floridian at Walt Disney world also features views of Cinderella's Castle & The Wedding Pavilion where fairytale weddings take place.
All around were pink striped walls giving me Victoria Secret vibes. You bet I loved that too!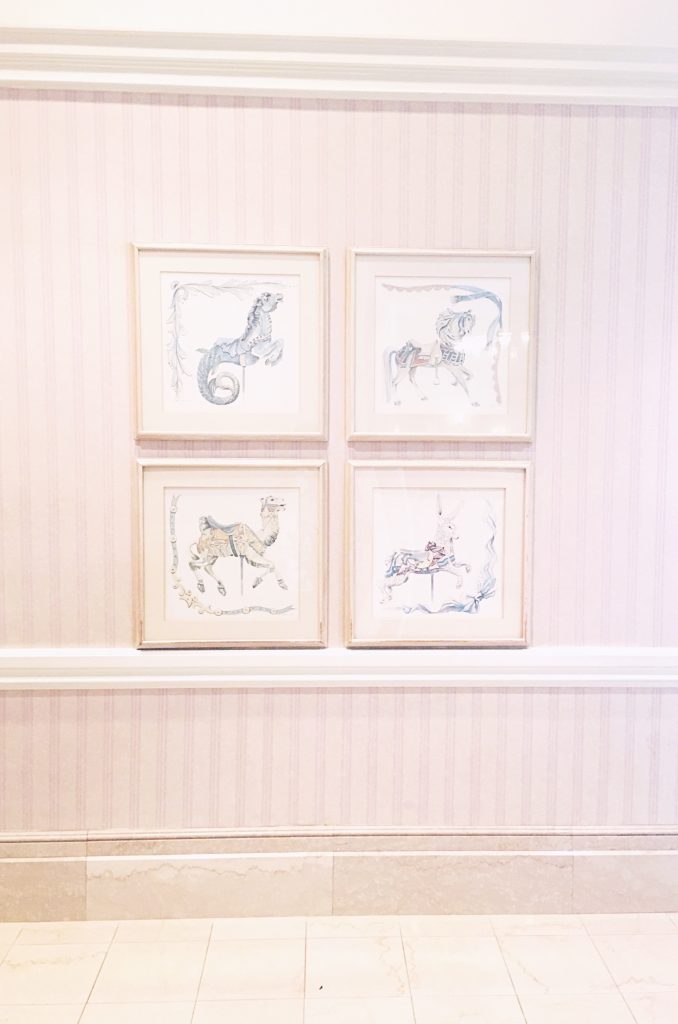 There also was Park Fare, where guest goes to dine with Princesses in their Sunday Best.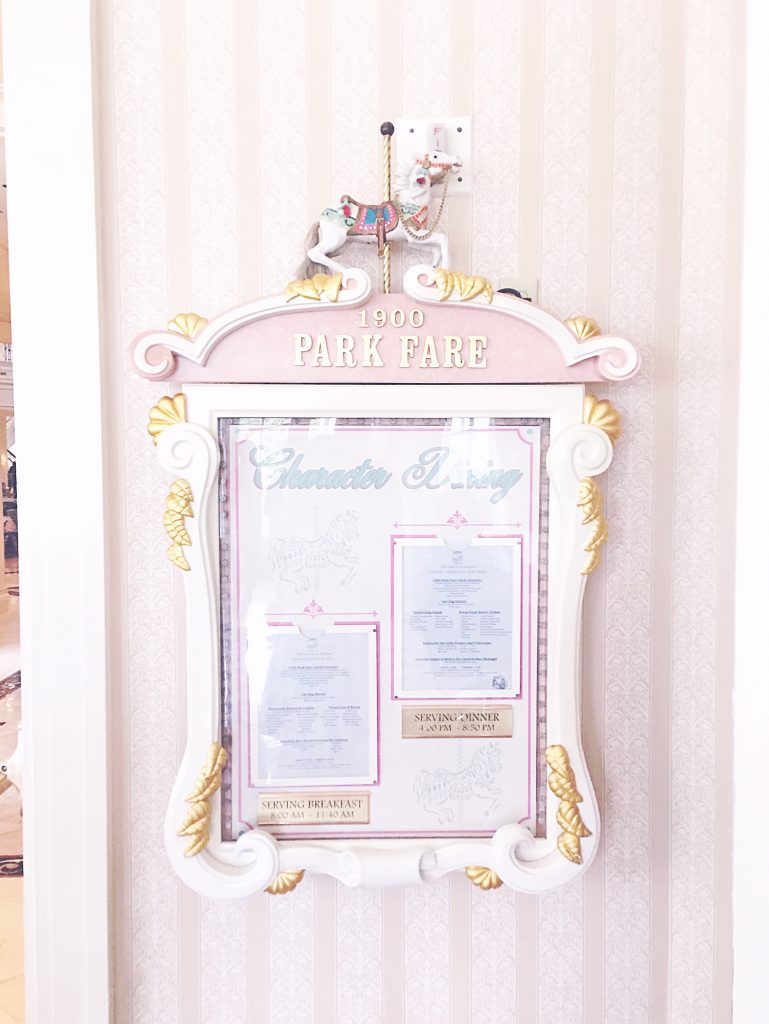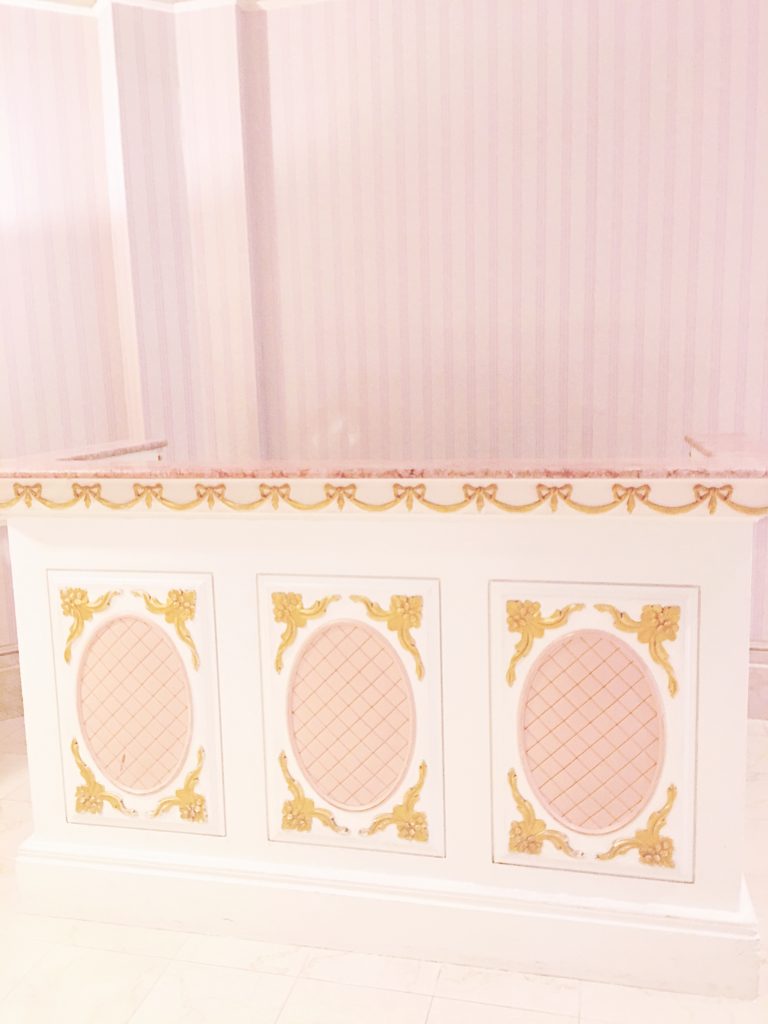 Right around the corner from the Park Fare is Cinderella's glass slipper! I tried my best to get a good photo but it was quite difficult with all of the people around.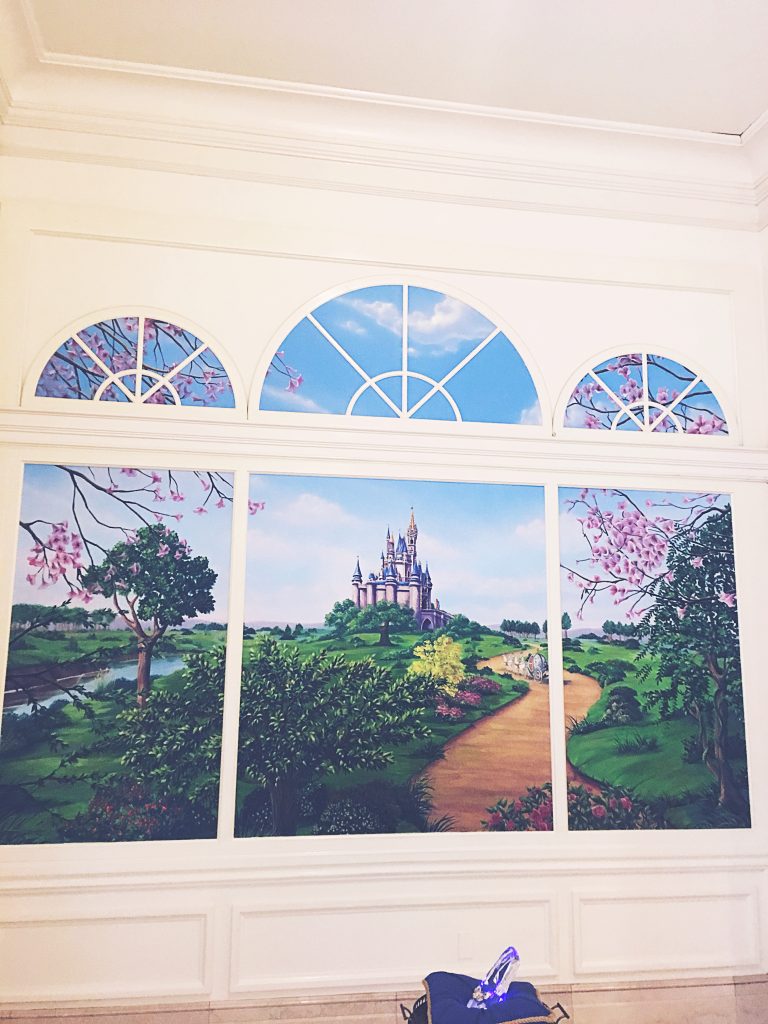 My hope is that it's not too long before I'm back at Disney World, and now that I've seen this beautiful place I know where I'll be having my afternoon tea and dining with the Princesses hehe..
I so wish I could have captured more photos and better ones at that for you! Next time I will though, I promise!!
Xo.
SaveSave
SaveSaveSaveSave
SaveSave
SaveSave
SaveSave