We're officially in the holiday season so I thought what better post to bring you right now as we all get ready to start decorating, than a post with the 10 most pretty & inspirational Christmas decor must-haves!
You'll also find a plenty of tips and shoppable items in this post to help you achieve a pretty and feminine Christmas look in your home as well!
You'll also find a plenty of tips and shoppable items in this post to help you achieve a pretty and feminine Christmas look in your home as well!
If you're also in need of decor inspiration and tips all year round, check out some of my most popular posts;
  10 Most Pretty & Inspirational Bedroom Must Haves, The Most Girly & Pink Decor For New Home Feat. Eero , & Must-Haves For A Beautiful & Feminine Bedroom.
As you can imagine my love for pink transpires over to decorating for the holidays. Some of my favorite and inspirational decor for Christmas definitely has a theme of soft pinks, whites and pretty pastels.
Just like these pretty snapshots from Peggy Porschen taken by the lovely Georgianna Lane.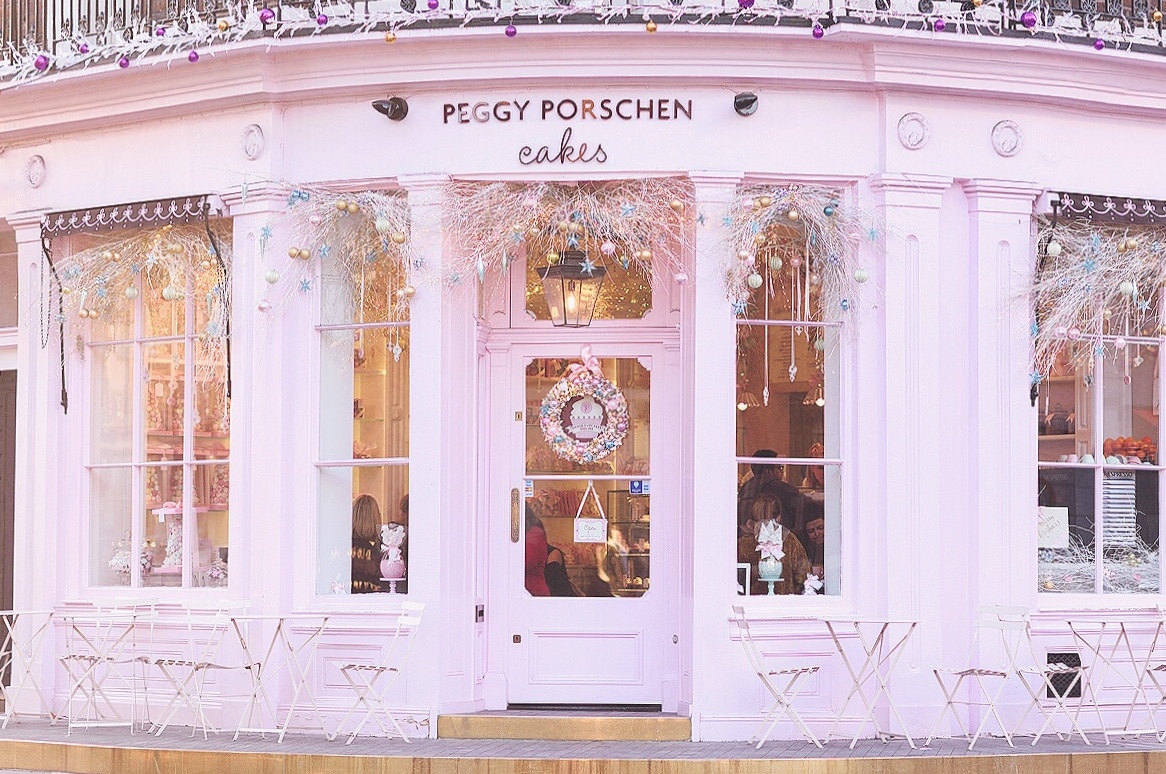 To achieve this theme for your holiday decor here are a few different things you should look for or pull from your current Christmas decor:
White, pink & frosted Christmas trees..
I prefer the look of a white Christmas tree over a pink one because I can add as many pretty pink ornaments as i'd like!
However I love little pink Christmas trees for placing around the home for decor. I think that it's a wonderful idea to switch it up and have both for your holiday decor.
The more the merrier, right?
I adore how Nelly Vintage Home and Shabbyfufu incorporated white Christmas dreams into their gorgeous and inspiring Christmas setups!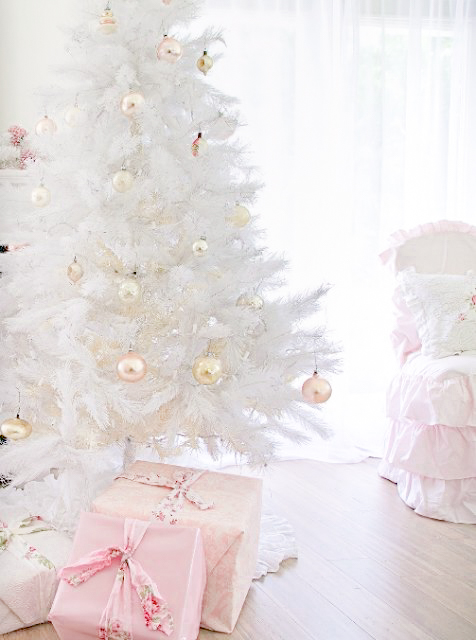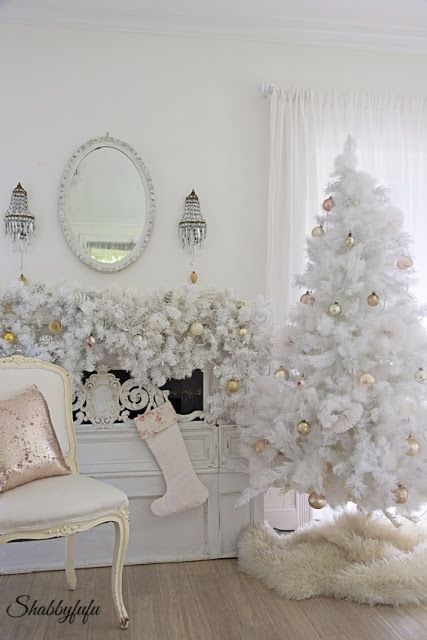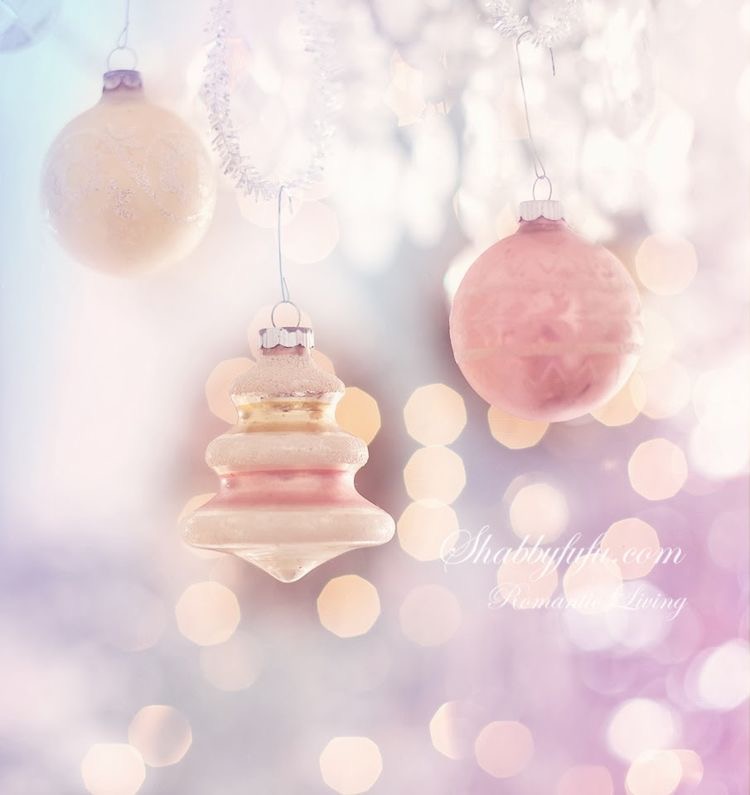 All of the trimmings..

Pink, soft pastels & faux fur tree skirts..
Picking the right tree skirt is an essential for getting that beautiful and pretty Christmas decor look.
I also saw some white fur ones at Target and Michaels and think that's such an incredibly cute idea!
This year we're going with a soft pastel pink tree skirt to add to our white Christmas tree and I couldn't be more excited to share it with you when the time comes!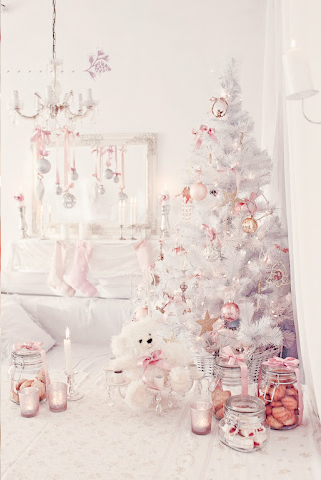 Nelly Vintage Home
Pretty ornaments..
I utterly adore the look of pretty pink ornaments on top of a white tree and this combination truly makes for a pretty Christmas decor setup.
Michaels this year is FULL of pretty and pink Christmas decor and you wouldn't believe just how happy to see this! I stocked up on a few things, including ornaments that have pink glitter and confetti.
A pink loving lady's dream come true! Besides, pink for ornaments I also LOVE gold. The combination of pink, white and gold is so incredibly darling and it has be so excited to get my decorations up this year.
I also found these macaron ornaments and I am over here just swooning over them.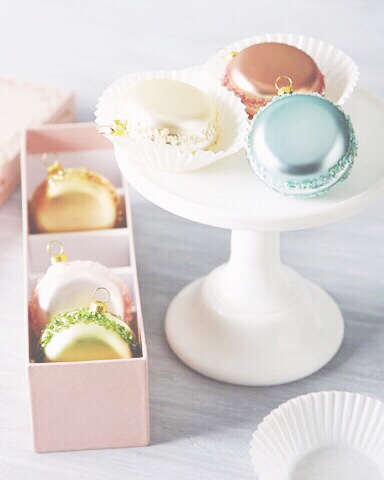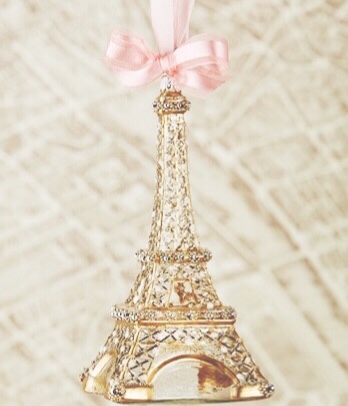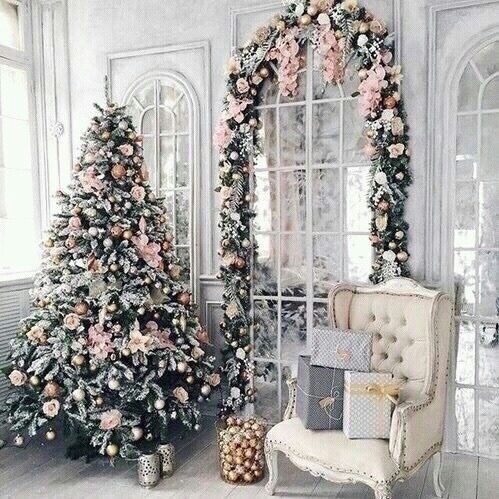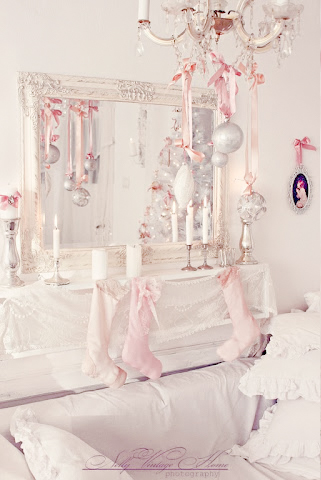 Nelly Vintage Home
Faux fur accents..
To give your living room an extra soft touch add some soft white fur pillows which surely will do the trick! You can also currently find these at Michaels for a good price.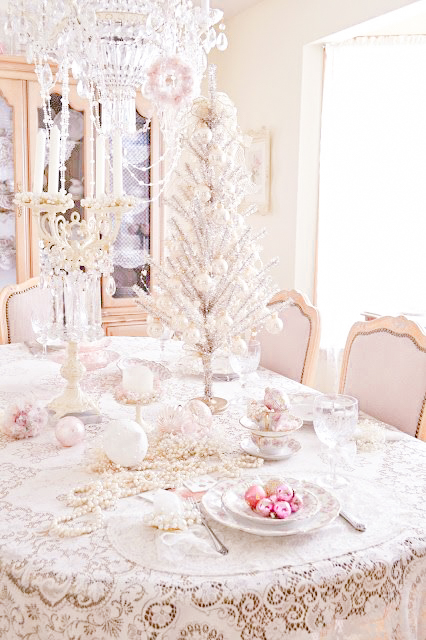 Jennelise Rose Blog
Garlands & wreaths with pops of pink & white..
This year we're definitely stocking up on some pink wreaths to add that pretty feminine touch to our home, and thankfully my family doesn't mind one bit!
I love the look of pink and white garland centerpieces for dining tables and also for decorating banisters for the stairs.

Jennelise Rose blog
Pink stockings…
I also saw ADORABLE pink sequined stockings and they definitely would make for the most glam and feminine Christmas display ever!!
The Shabby Chic Line from Target as some seriously adorable stockings as well that would make for such a darling pretty Christmas theme.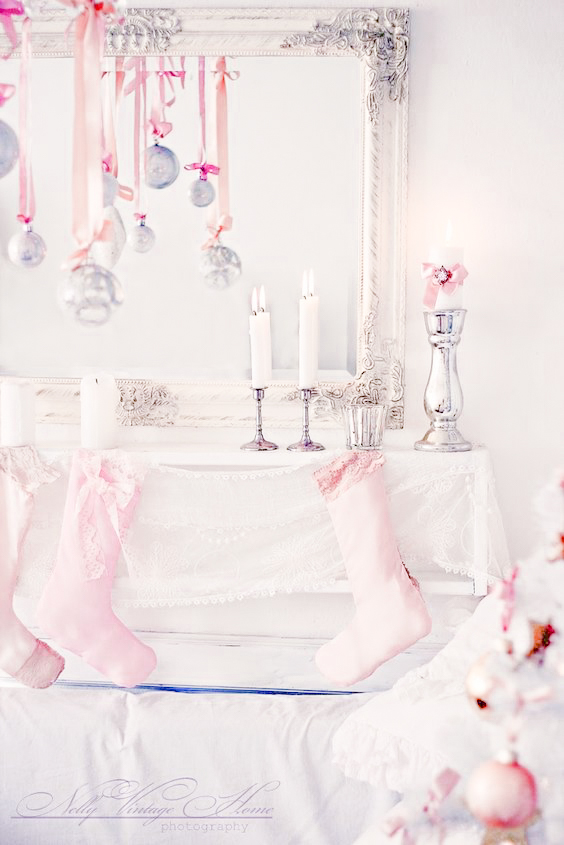 Nelly Vintage Home's use of pink stockings in her Christmas decor is the perfect example of how lovely pink stockings can look over more traditional colors.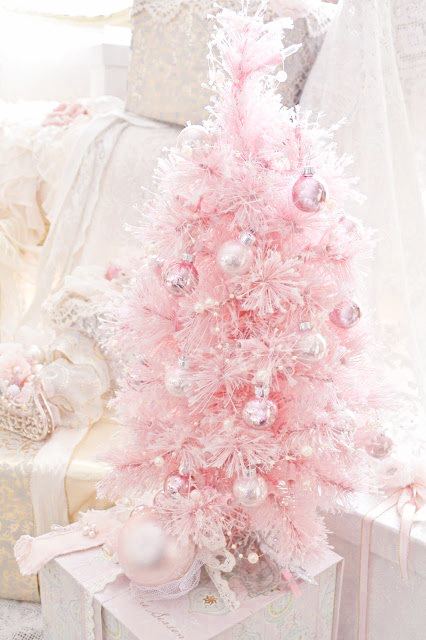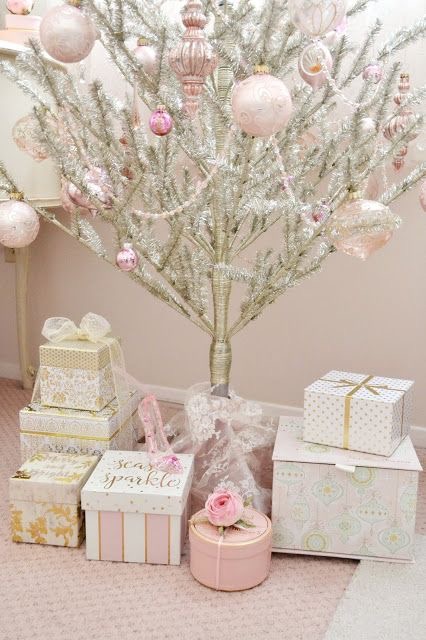 The Jennelise Rose blog is the perfect haven for feminine and lovely decor and I especially adore her photos around the holidays. Such an inspiration!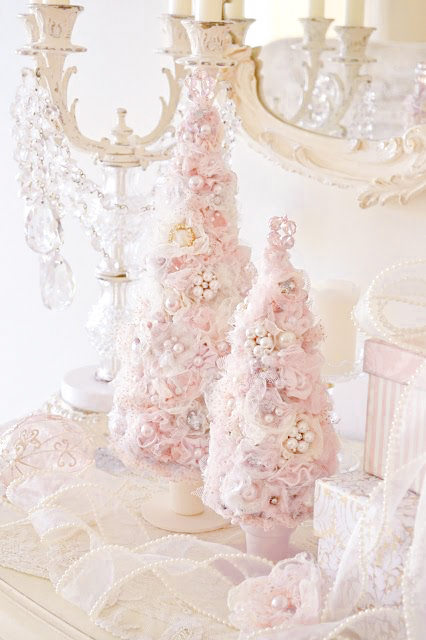 Jennelise Rose Blog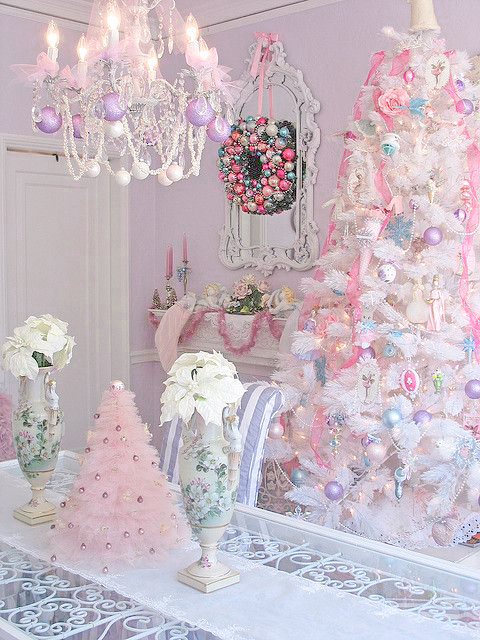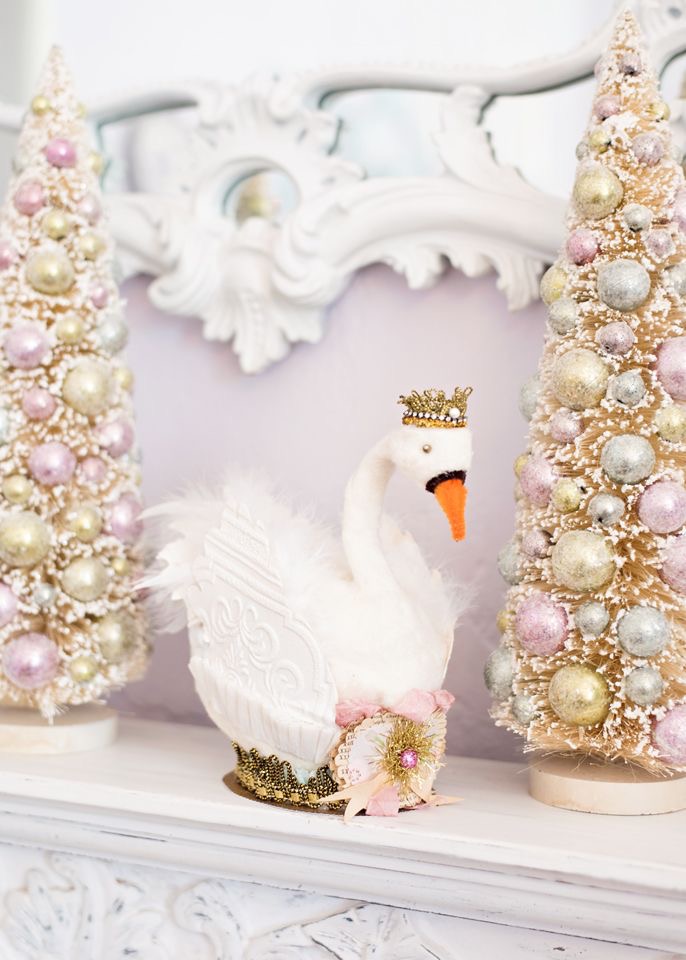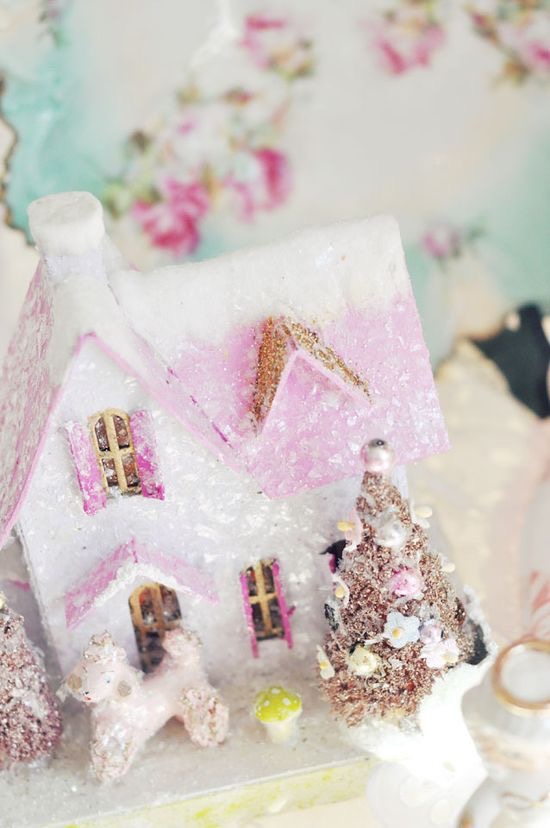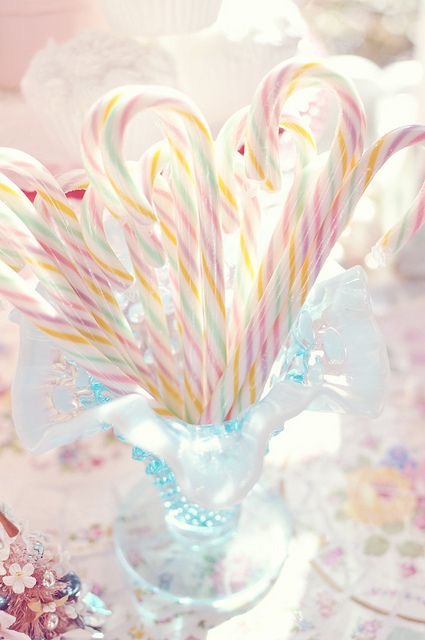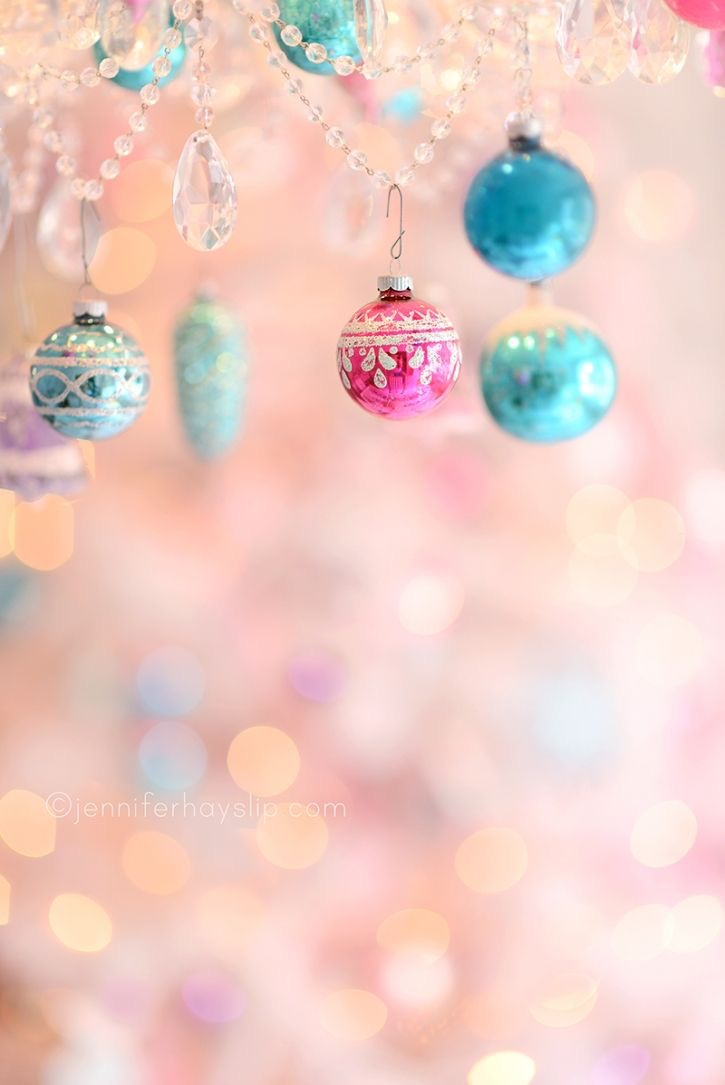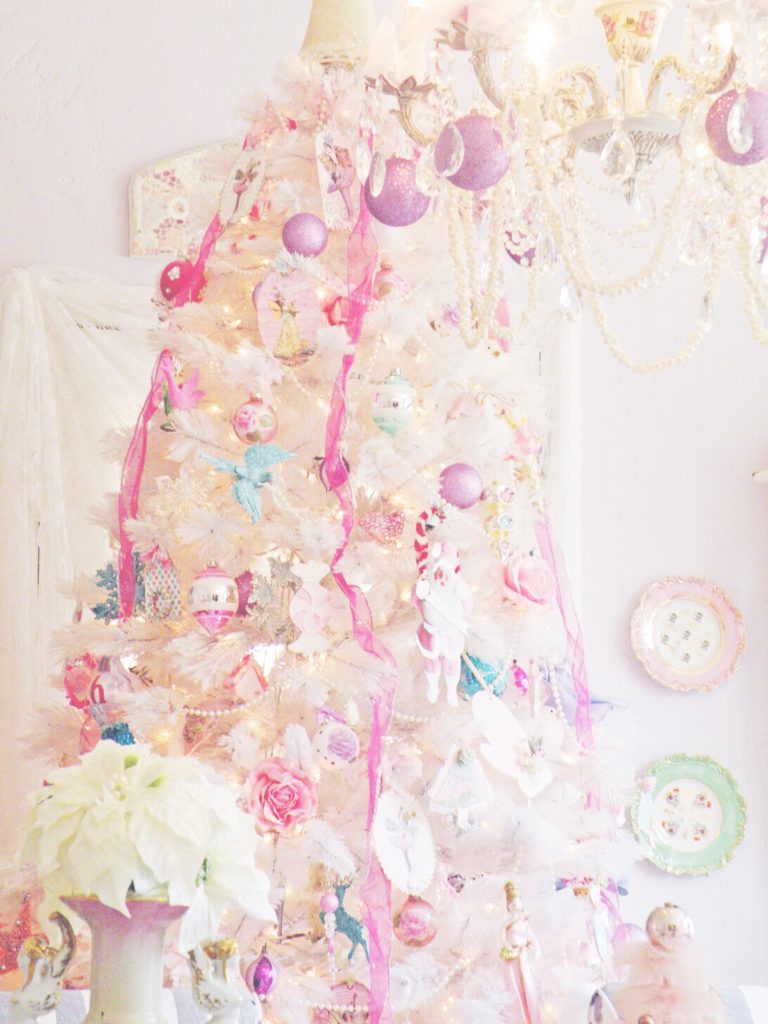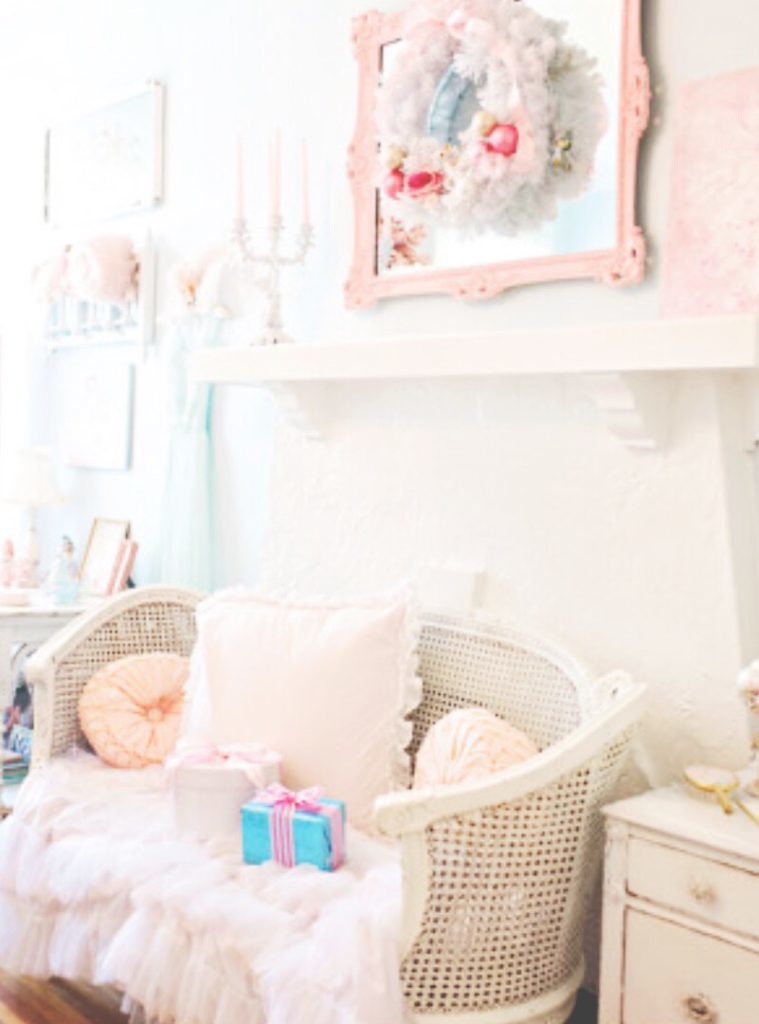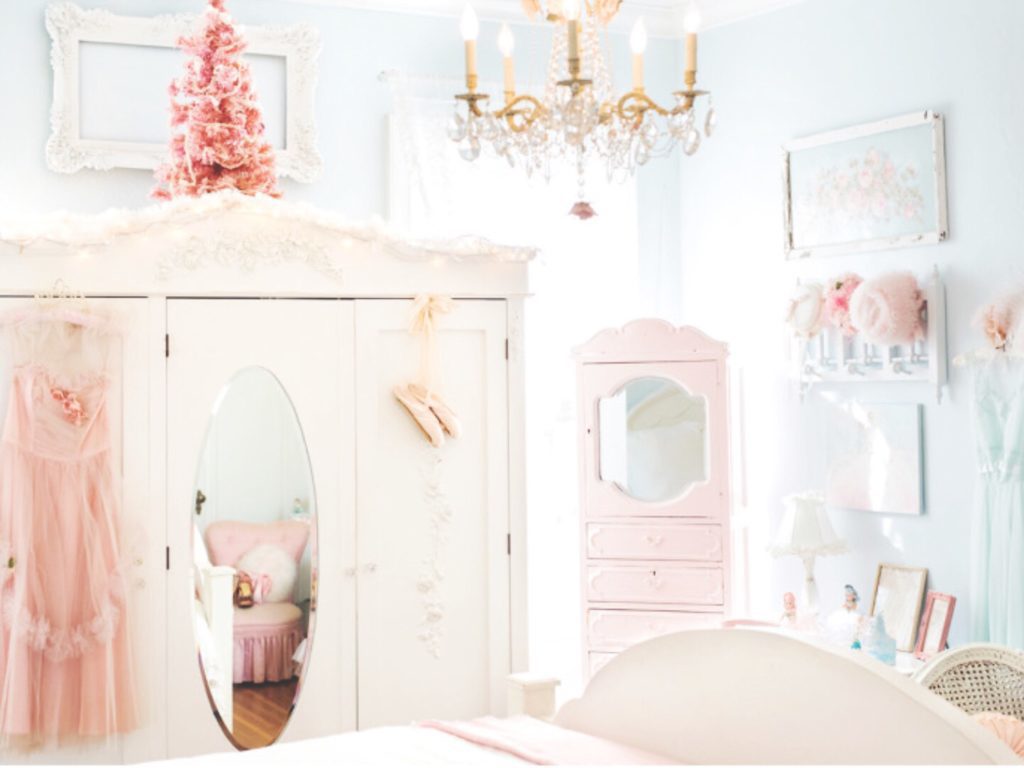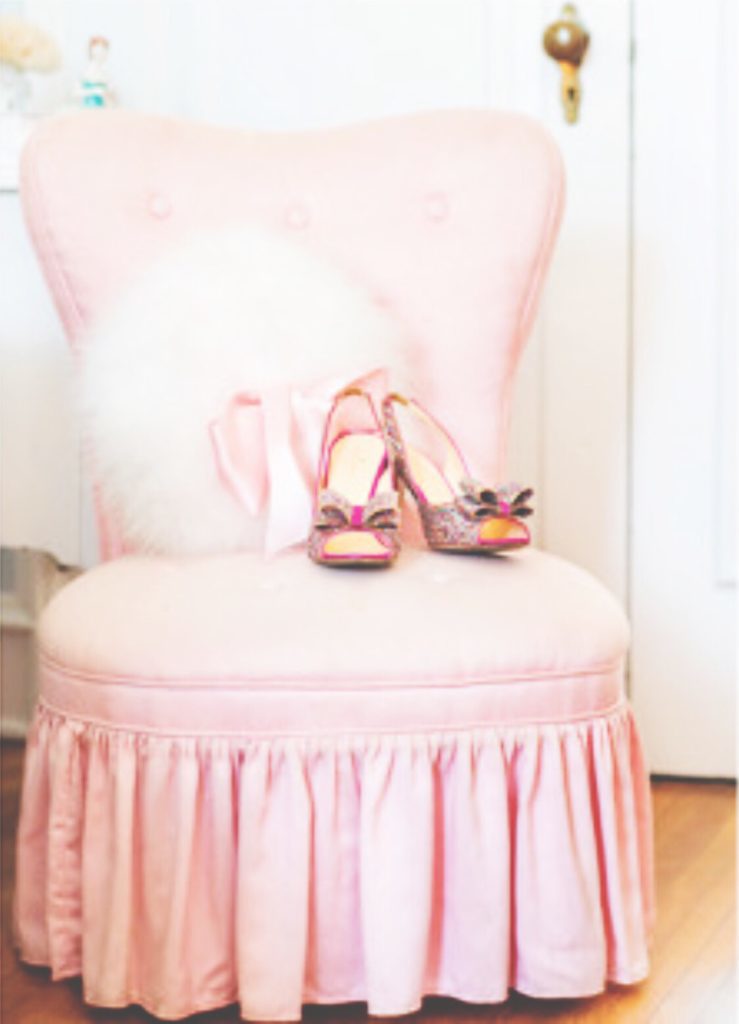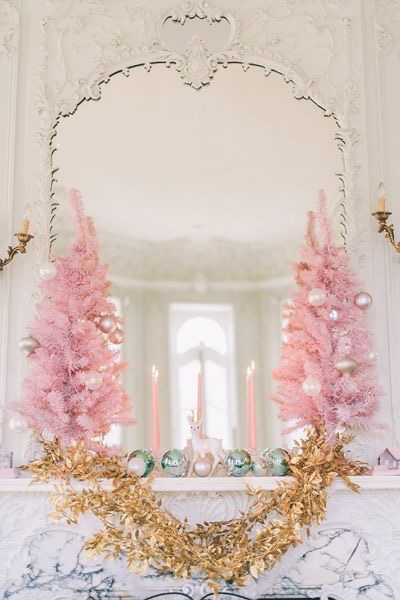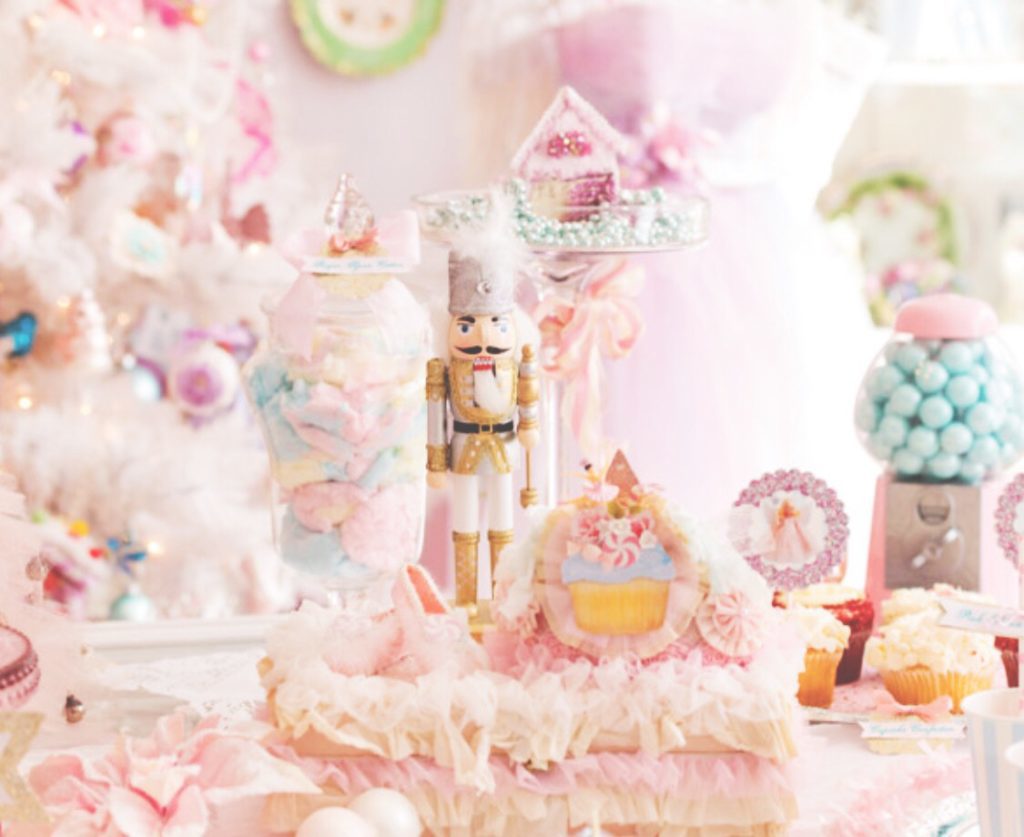 Jennifer Hayslip's blog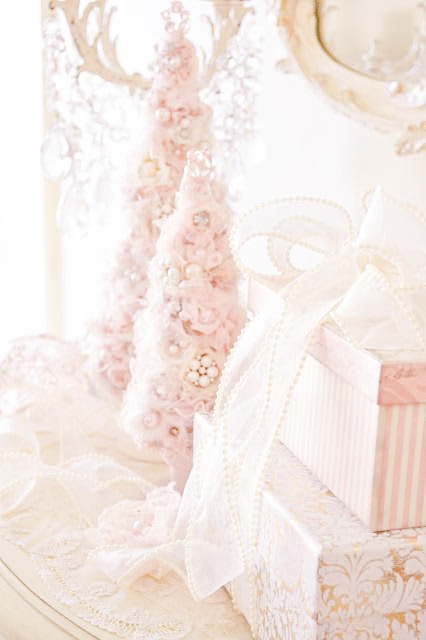 Jennelise Rose Blog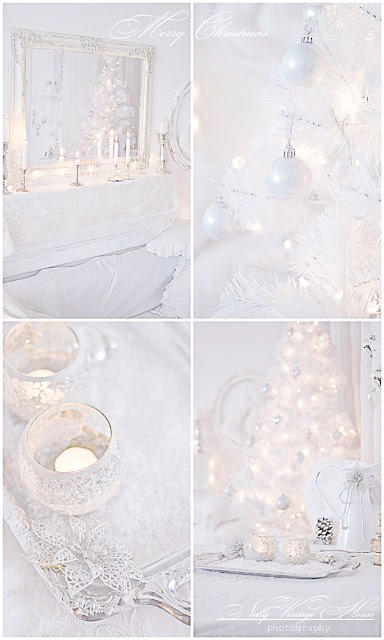 Nelly Vintage Home
Fairylights & snowflakes..

I am just BEYOND obsessed with Designsbyceres Christmas decorations! The way that she styles her tree and her home decor surrounding her tree, is truly  inspiring.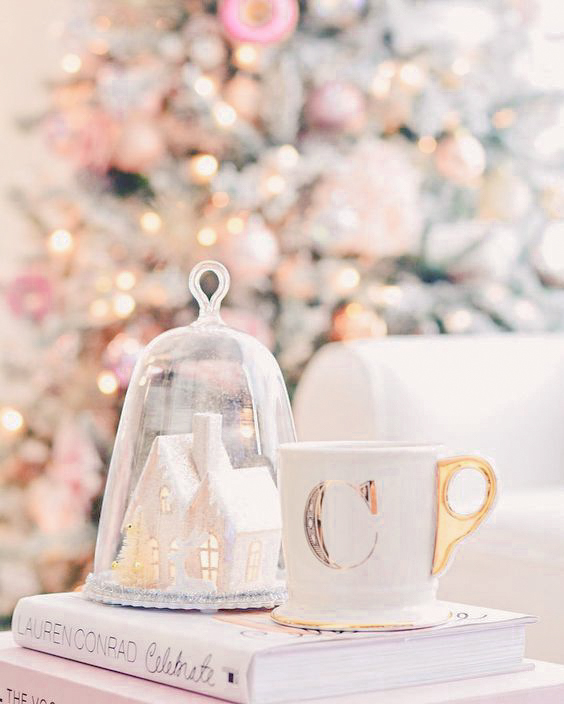 Designsbyceres is a Instagram friend of mine and has a feed that is swoon worthy!
Her sense of style is impeccable and so are her choices for holiday decor.
Just look at these examples for instance! You can see more fabulousness from her over on her Instagram by clicking here.


Coffee table books..

Living room…

Dining room…

Jennifer Hayslip's blog is truly such a swoon-worthy example of how to decorate for Christmas in the most beautiful way. Her ideas, like this tulle tree below, are BEYOND adorable! On her blog you'll find more loveliness!
Pearl accents for the tree..
I just LOVE the idea of adding pearl/white colored beaded garland to the tree because of course it looks like pearls and is sure to make for a beautiful touch to your Christmas tree.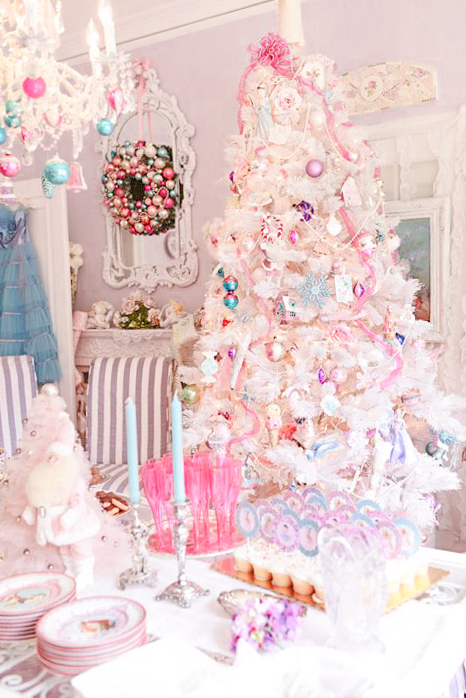 Jennifer Hayslip's blog
Pretty Essentials..
Last but not least are the most darling ways to wrap your presents for this Christmas. You can say that I am pretty obsessed with the line Sugar paper and what's even more amazing is that you can find their products at Target.
This is some of what you can expect to find and seriously how cute are these?!

Misc. must-haves…

Where-to-shop tips..
If you find yourself craving a pastel colored nutcracker, head to Target. Just yesterday I saw one in a pretty shade of mint and bubblegum pink!
If you're looking for cute holiday-styled home decorations, you know the kinds with glitter that also lights and come in pastel shades, head to T.J. Maxx, Michaels, Marshalls or Homegoods.
Same goes for cute saints, gingerbread men and gingerbread house decor and lovely mini Christmas trees!
 Add all of these together and you're home will be full of inspiration and prettiness when it comes to you Christmas decor, just like these gorgeous examples!
Happy Holidays my dear and I hope that you enjoy every single bit of it!