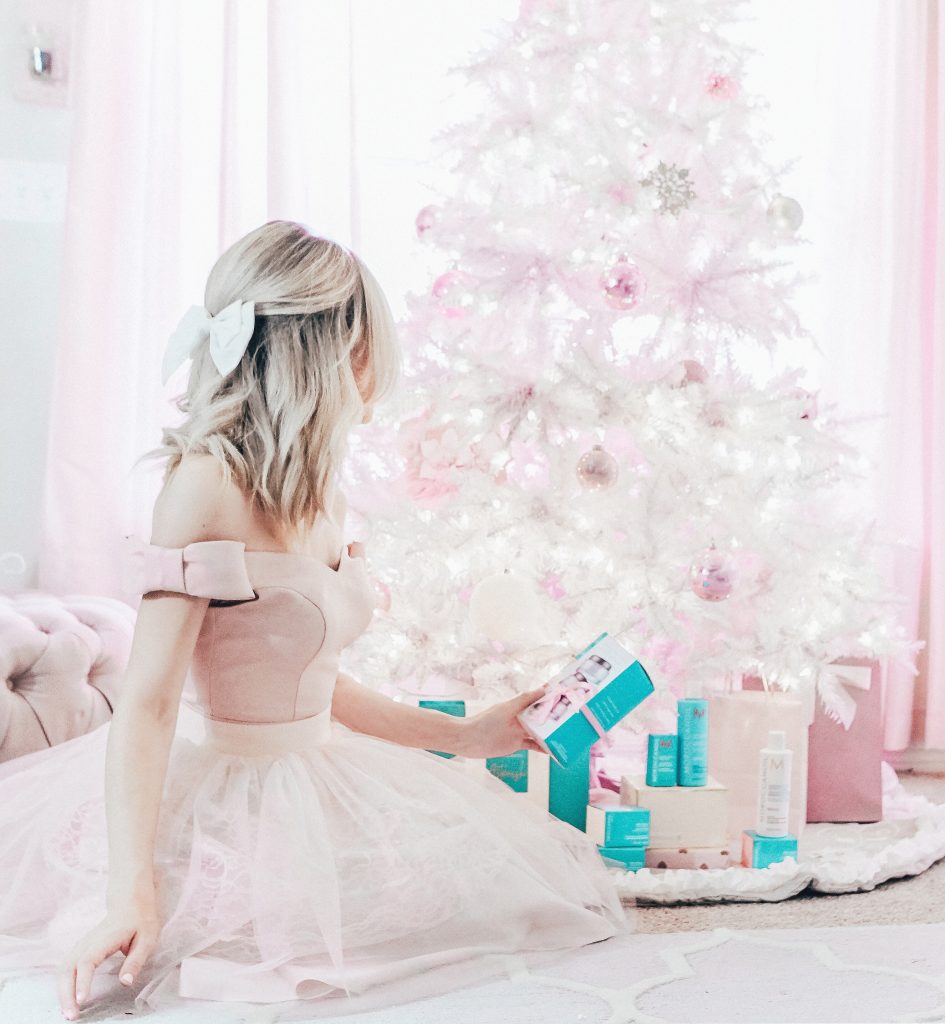 This post has been sponsored by Moroccanoil, However, all opinions are 100% my very own.
  This week I am dishing to you ALL gifts that I think would make for the perfect presents for those special people in your lives!
To get things off to a fabulous start, I begin with hair care gifts that should be at the top of your holiday shopping list!
I have been using Moroccanoil hair products religiously for almost 6 months straight now and since then I have seen such a transformation. I've also cooled down a bit when it comes to going to the salon for highlights and I think that has made quite a difference as well. Honestly, for the first time in YEARS my hair feels so strong, healthy and is shiny too and I 100% know that's because of Moroccanoil.
So naturally, these products are going to be handed out left & right by me for the holidays and I think they would make great gifts for your loved ones & friends as well!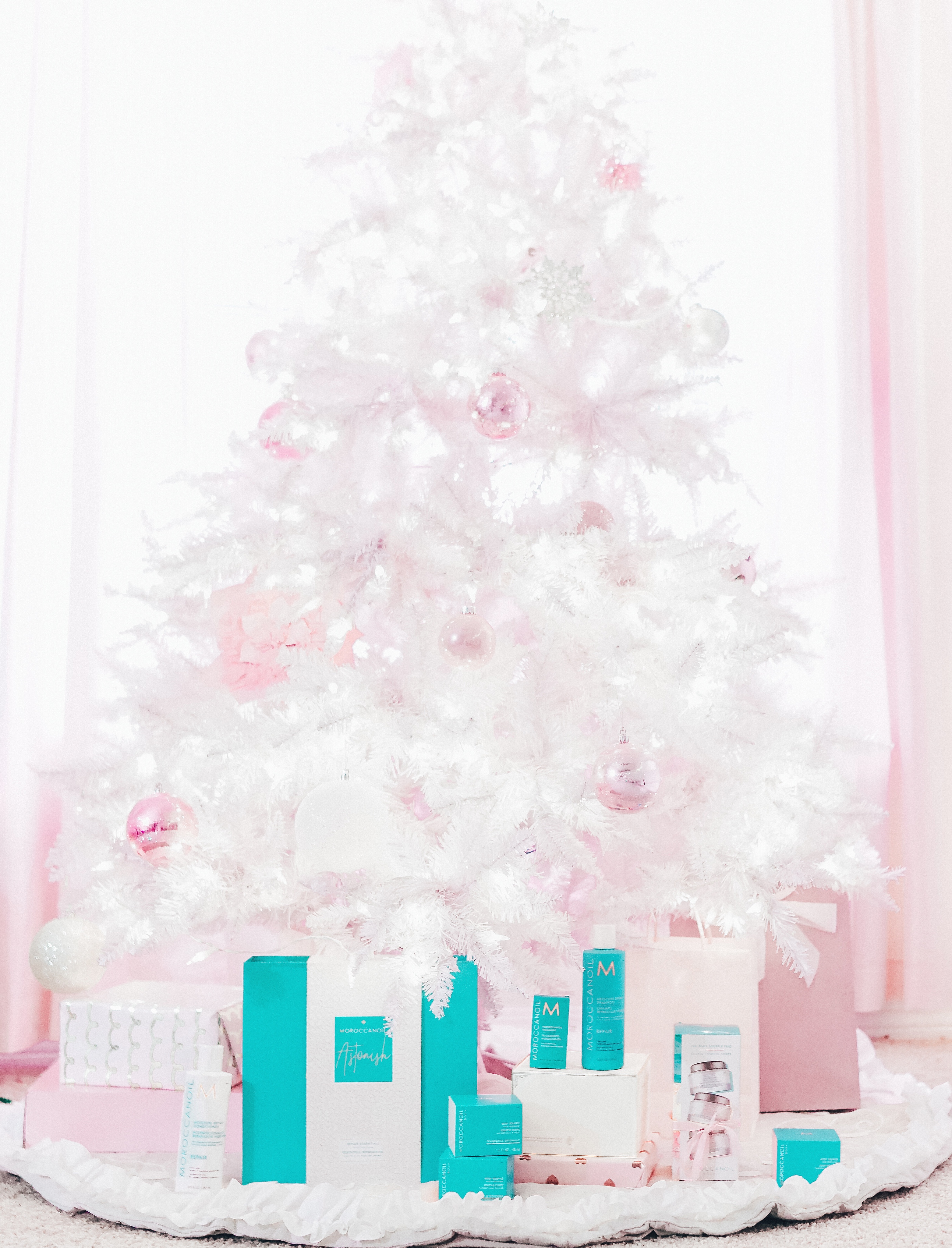 Moroccanoil currently has multiple gift sets available to tailor to just about any hair-care needs.
 The Astonish Set
One of the sets that's at the top of my list, is the Astonish set which includes a Moisture Repair Shampoo, Conditioner & the Moroccanoil Treatment. THESE are the products I use religiously and that have seriously transformed my locks, so of course, they must be gifted!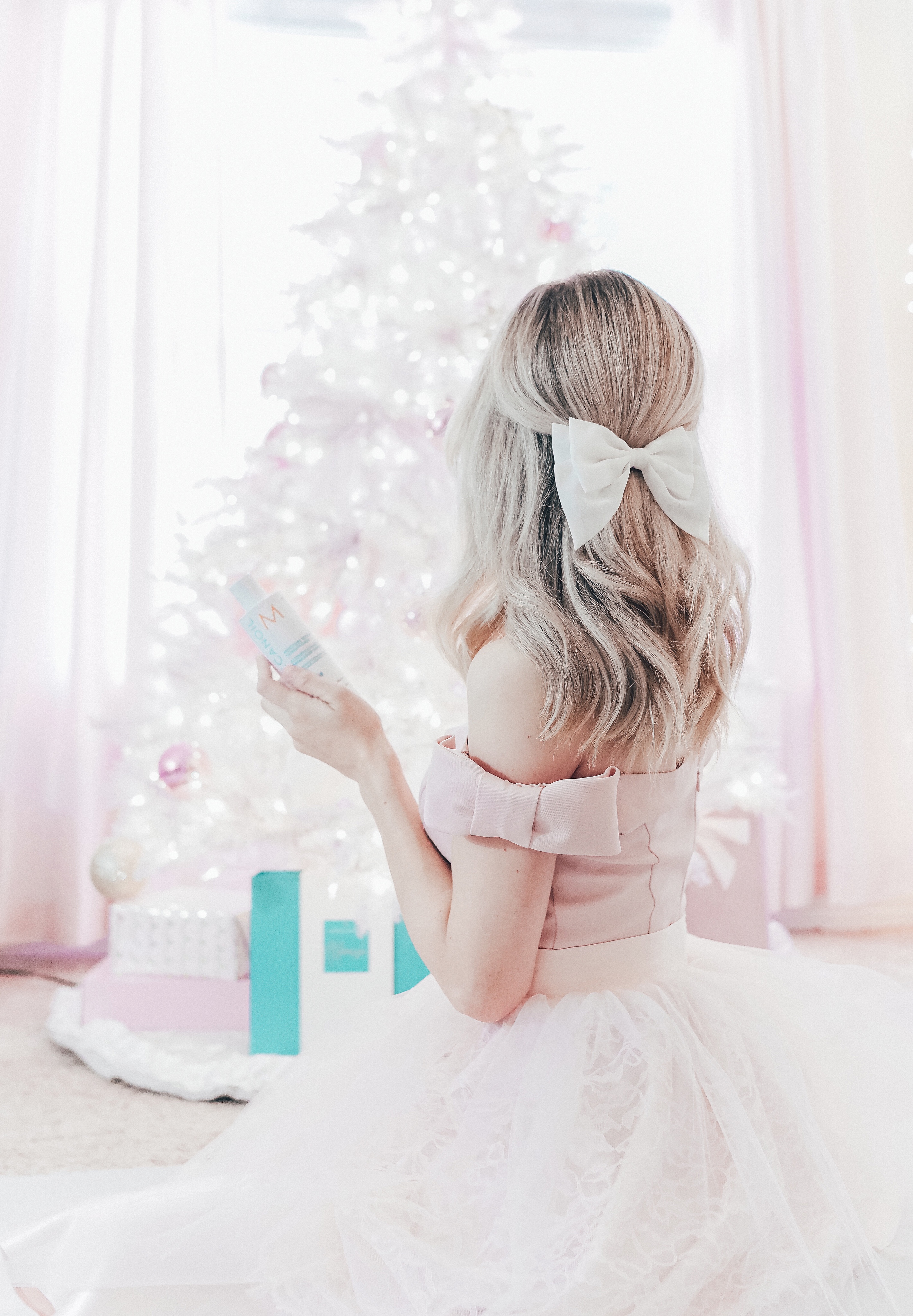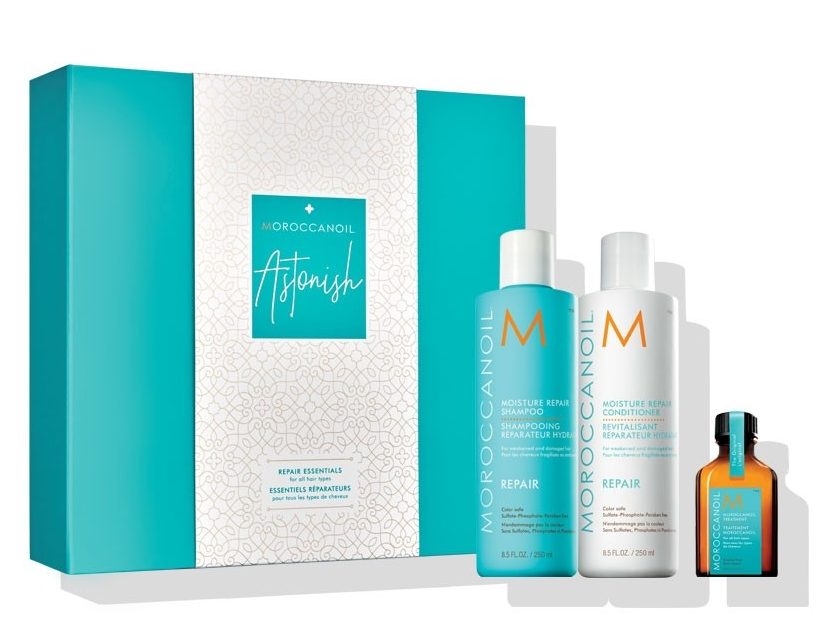 Find this beauty in the Moroccanoil Holiday Shop right here.
 The Body Soufflé Trio Set
The second gift set to make my holiday gift list is the Body Soufflé Trio.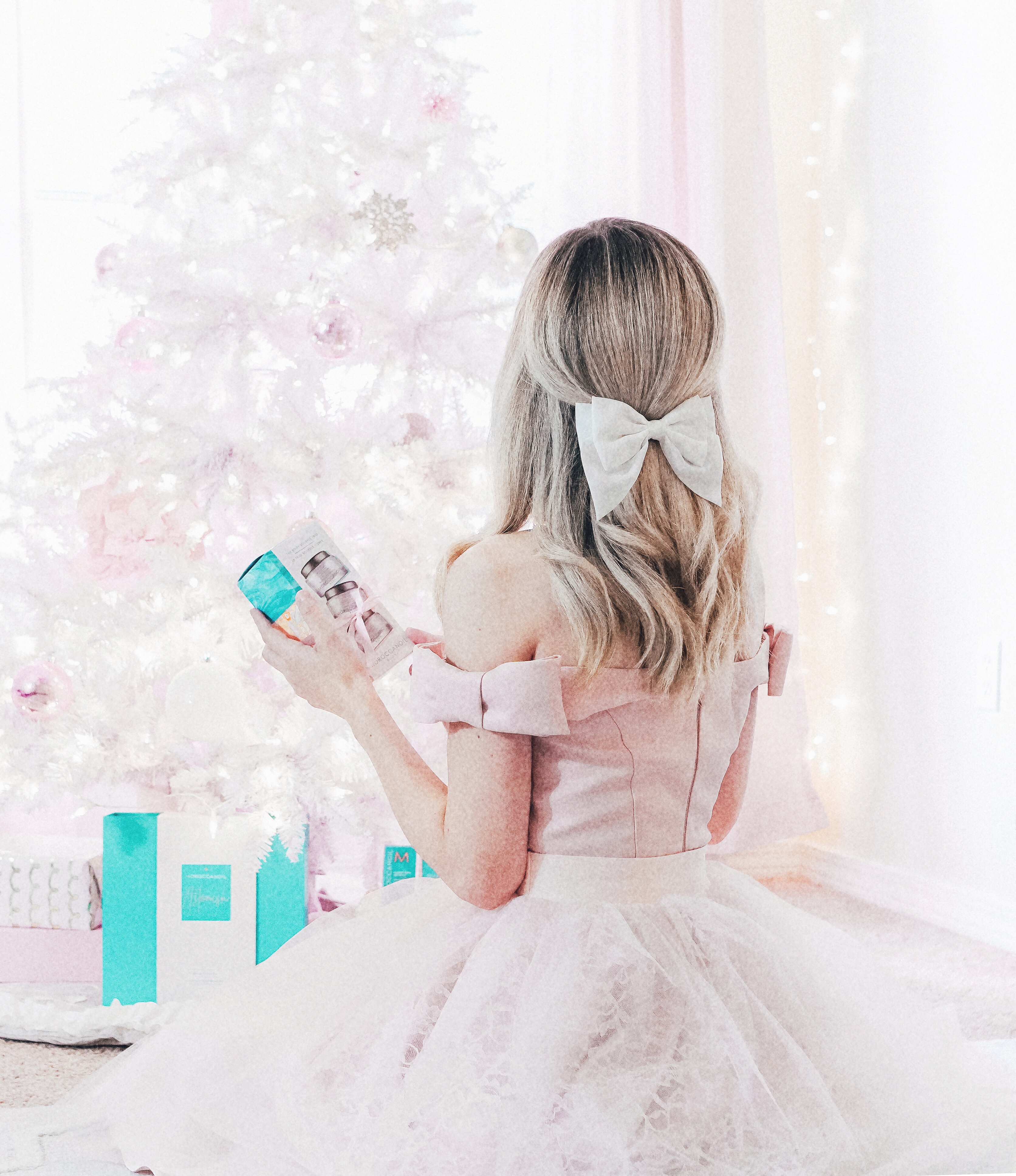 And yes, IT IS just as lovely and luscious as it sounds ladies. In this set, you'll find 3 soufflés made of argan oil and shea butter. They have recently been a new obsession of mine, leaving my skin feeling 0h-so-pampered and making me think how could these not be great gifts to give to other ladies??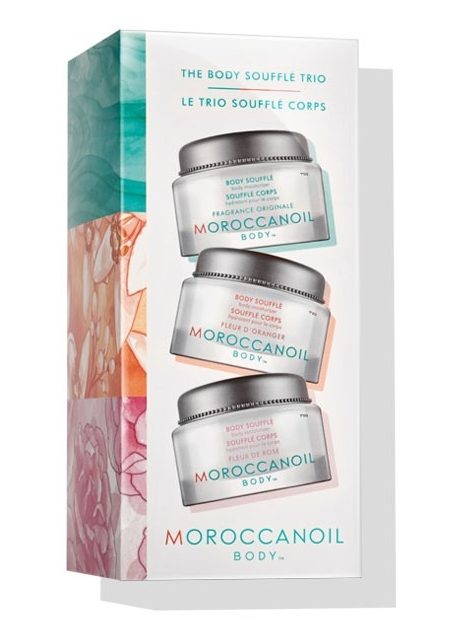 If this trio strikes your fancy when it comes to gifting this holiday season find these lovelies right here.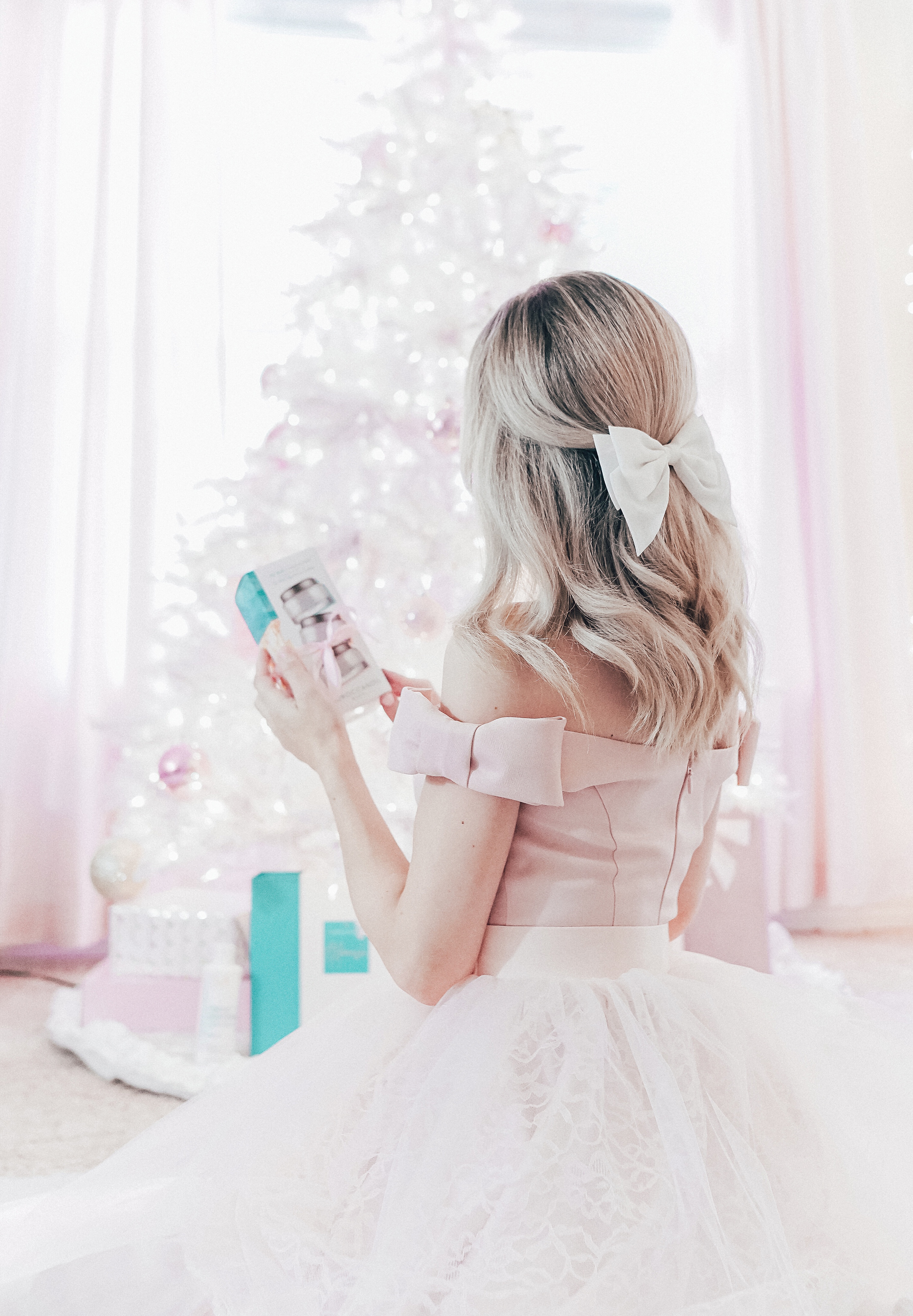 The Moroccanoil Ornament
Last but not least, is the adorable little Moroccanoil ornament! Show those you love, that you love their hair too and pass this sweet little baby right along! For the holidays I have one right now resting on my tree and I have to fight my minions daily to not let them take it. It's just that cute and let's not forget, incredibly effective!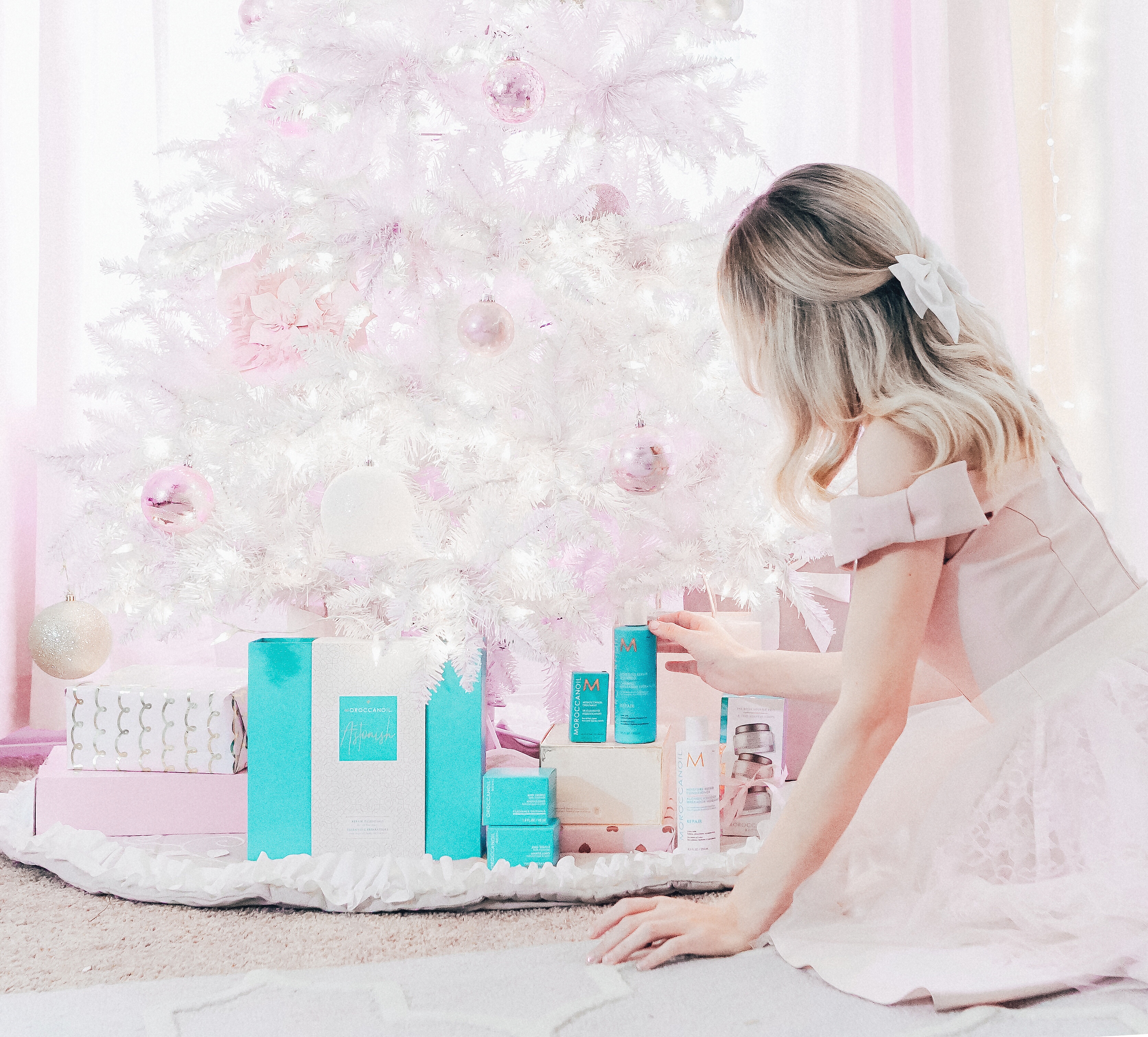 Pick up this cutie right here.
Happy Holidays My LOVES!