3 Ways To Make Your Living Room Lovely
Let's admit, we all have a space in our home that could an update or a pretty touch. For some of us it happens to be the living room that's the problem area. You may spend a lot of your time in this room and desperately want to make a change but may not be sure where to even begin. No needy to worry anymore because right here in this fabulous post I'm going to tell 3 ways to make your living room lovely.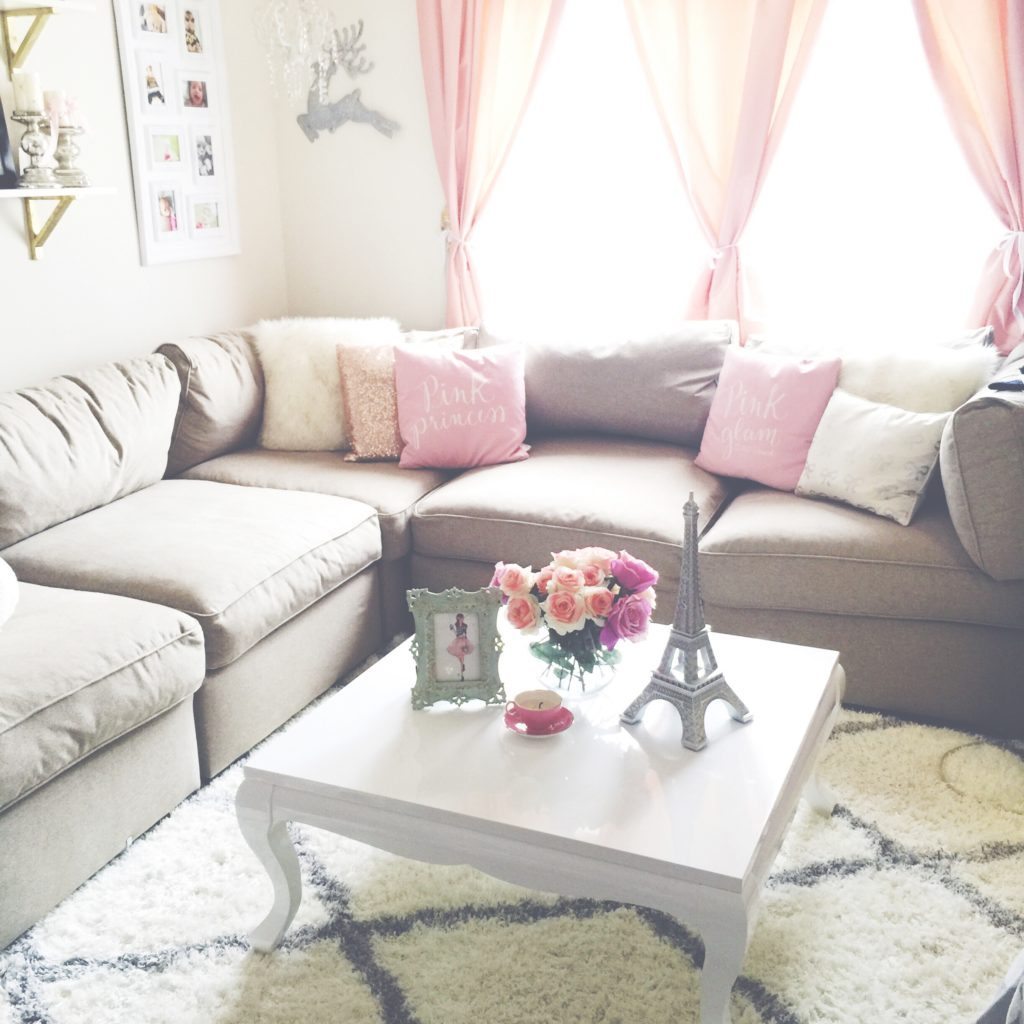 As you may or may not know, I've recently revamped my living space to be oh so much glammier (in my world this word actually exists).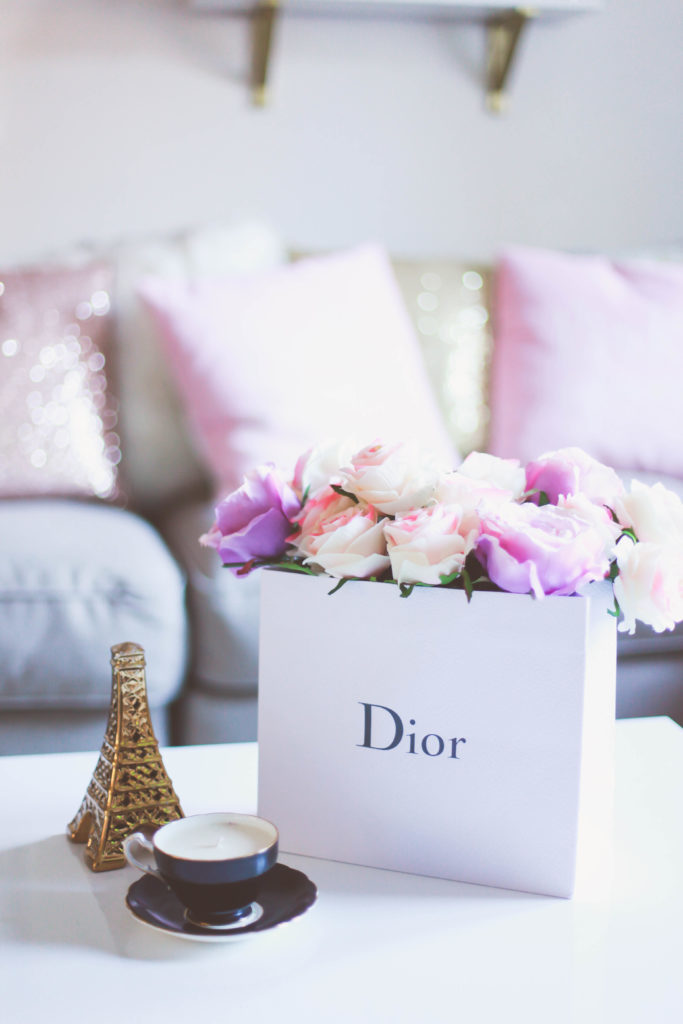 Find a new coffee table
When I started this little project of mine of the first thing that I felt immediately needed to be changed was my coffee table.
In no way am I trying to put down the pretty tiffany-blue-pottery-barn coffee table that I previously had, but it was indeed time for a change. I was looking to go in a different direction than that wooden table material with white wicker baskets. Ultimately I chose to go for something with more of a feminine-glam feel.
Now you may be thinking, why is the coffee table one of the first things that come to mind when it comes to make your living space lovely?
Aside from the couch the coffee table is a HUGE living room staple.The coffee table & couch say a lot about the room and your overall style. Coffee tables are easier to replace compared to couches. This is a simpler change for you to make your living room lovely.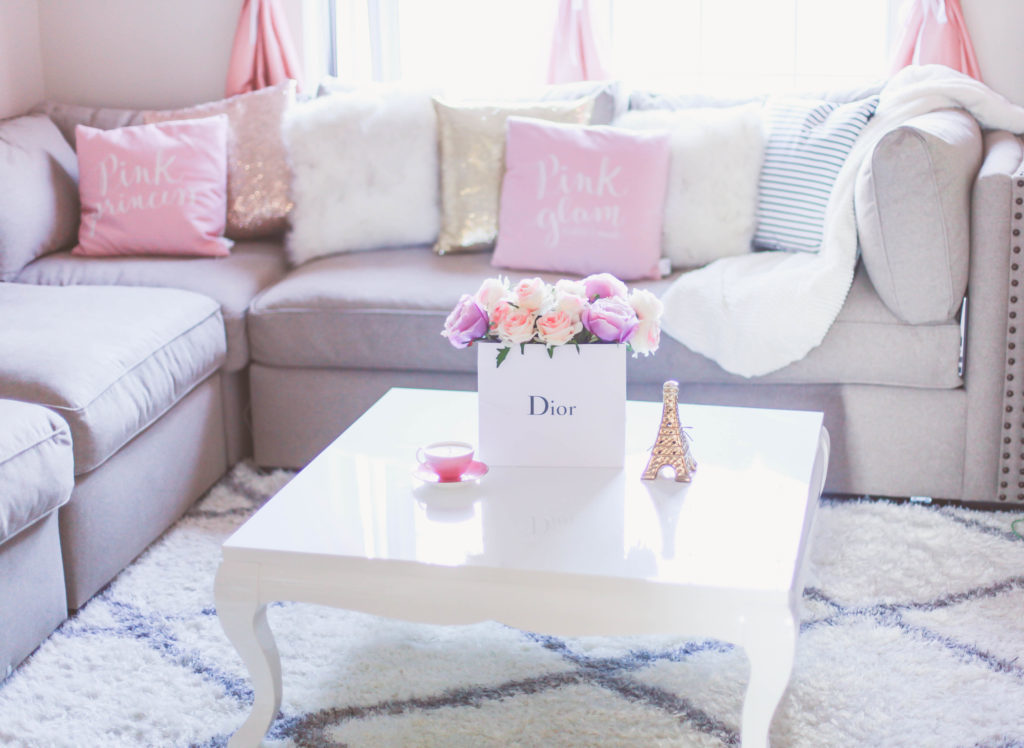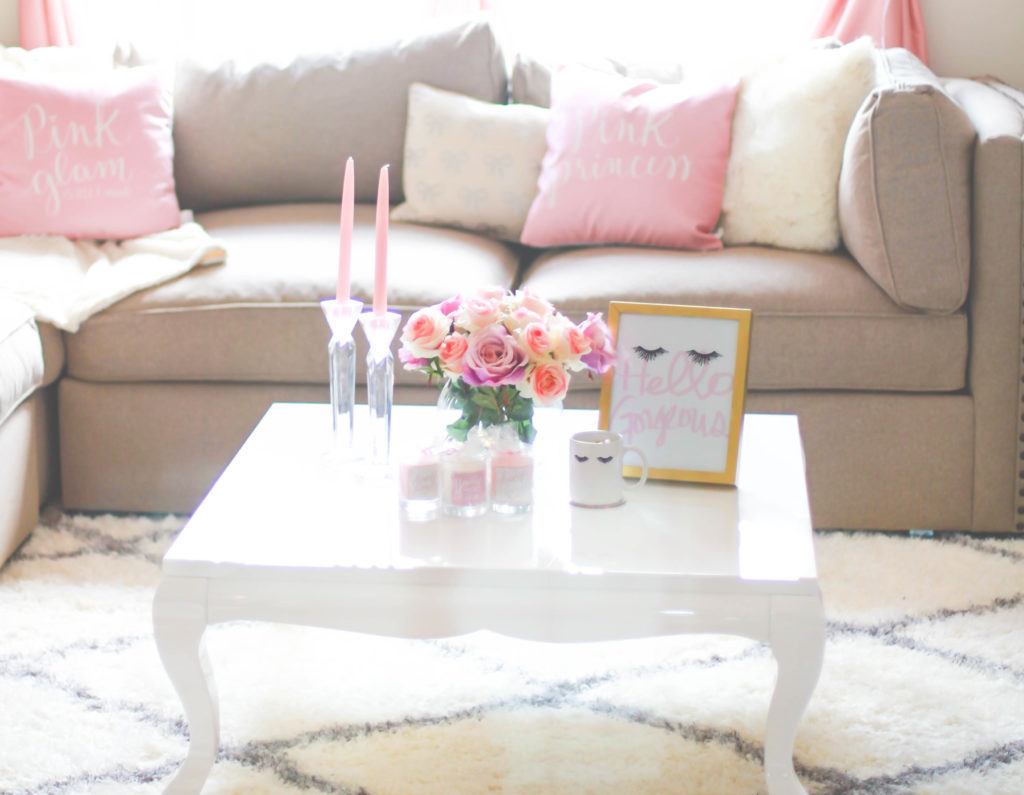 Seriously I have the hardest time in person finding things that are so me and because of this I just love being able to go to google and search the keywords that fit my girly girl style for anything and everything!
To find that ultimate piece that made my living space oh so much prettier, I began my search ( and quickly ended it) at Wayfair.
If you happen to be searching for just about any style of home decor and furniture Wayfair is a great place to look.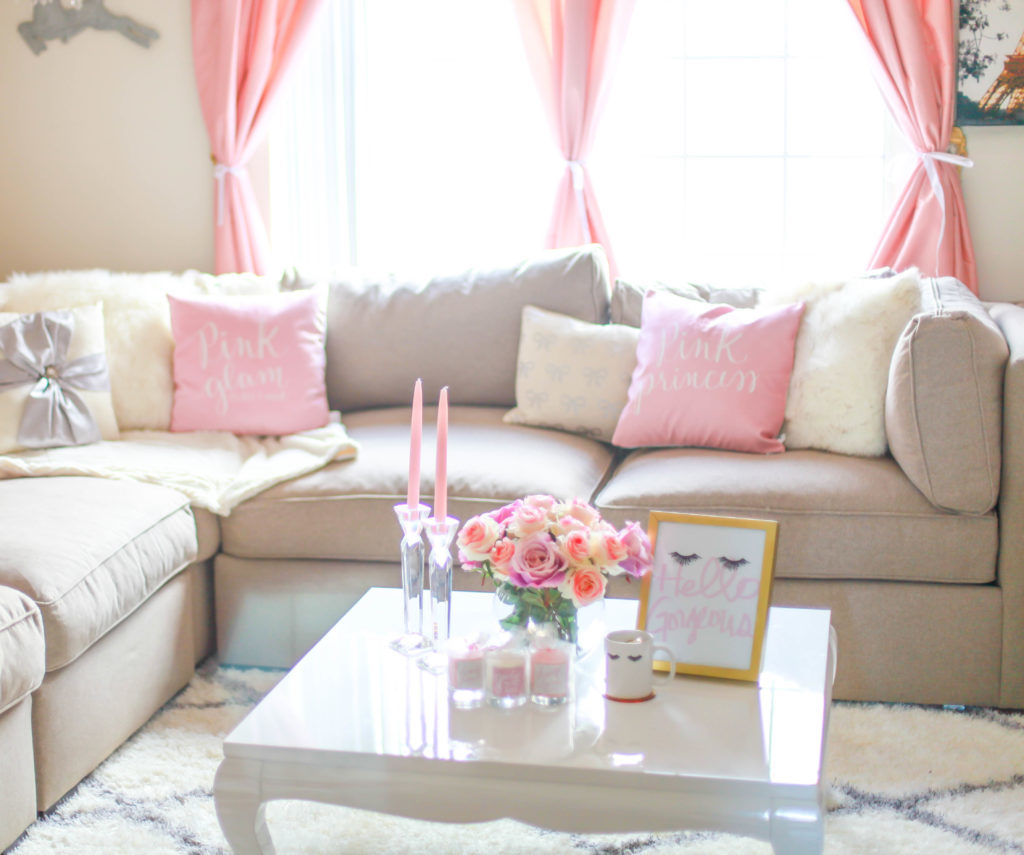 Get the look: couch / rug / similar table c/o
So I decided to search for a coffee table that of course  would be elegant but one that was also white so that way as I get bored with throw blankets, pillows and any kind of decor that differs in colors, I can be assured that my table will match it all just fine.
Luckily it didn't take too long before I found this glamorous beauty which i knew had to be my new coffee table!
Just a quick side note for you, before buying anything always double-check the reviews, dimensions and try as best I can possibly can to visualize how it will look in my space. This is super important when buying furniture online because returning it will be a bit of a challenge.
I can't even begin to tell you how beside myself I was when the gorgeous table arrived! I was amazed with the quality and over all look of this piece. It's so elegant, gorgeous and made my space so much prettier.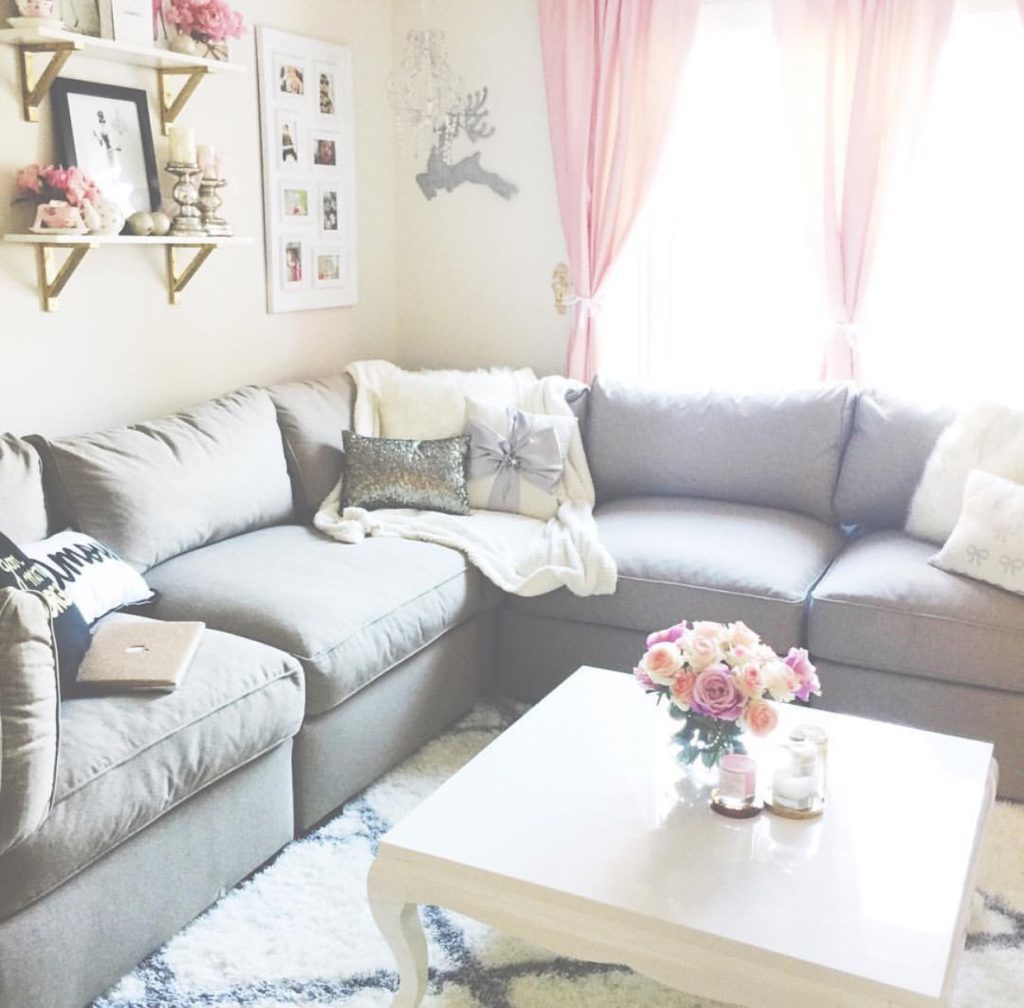 Add a rug
I also switched the room up a bit by adding a gorgeous area rug & doing this will work wonders for you as well!
I chose a very plush rug that gave my living room a very cozy and comfy feel.
If you want to go for a lovely & feminine feel for your room as well, you should be very particular about the style of rug you buy. For a lovely feel, I would keep it more simple meaning don't buy a rug with a bold print or with a mixture of bold colors. Instead, select something soft & elegant that will pair well with different color schemes for when you choose to switch out your decor.
Changing this one thing in your living room will immediately make it look so much better even if it's just the first step of fixing up your space.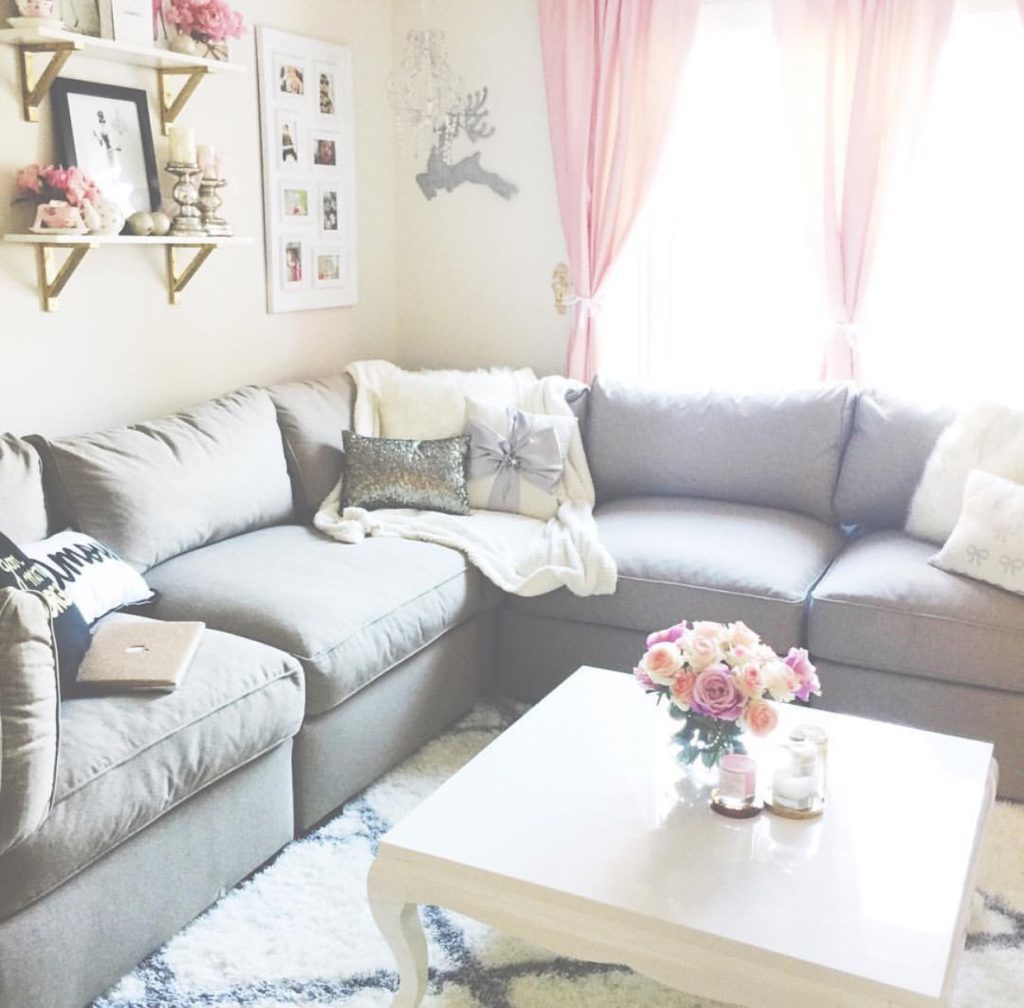 Add in pillows & throw blankets
This is yet another one simpler way out of 3 ways to make your living room lovely. Adding pillows and throw blankets in soft colors and textures will instantly change the look & feel of your room.
This doesn't have to cost you a pretty penny either. T.J Maxx & Homegoods are one of my favorite destinations for finding such items and they always have a fabulous selection to choose from too.
I love to mix it up a bit by choosing fur pillows, sequin pillows and pillows that have cute designs like little bows for instance.
Together these 3 things with make your home lovely and that much closer to being your home haven.
Want more lovely home decor inspirations & tips?
10 Most Pretty & Inspirational Bedroom Must Haves
5 Must-Haves For A Beautiful & Feminine Bedroom
10 Ways To Make Your Living Room Extra Glam
The Most Girly & Pink Decor For A Feminine Home
How To Make Your Workspace Girly