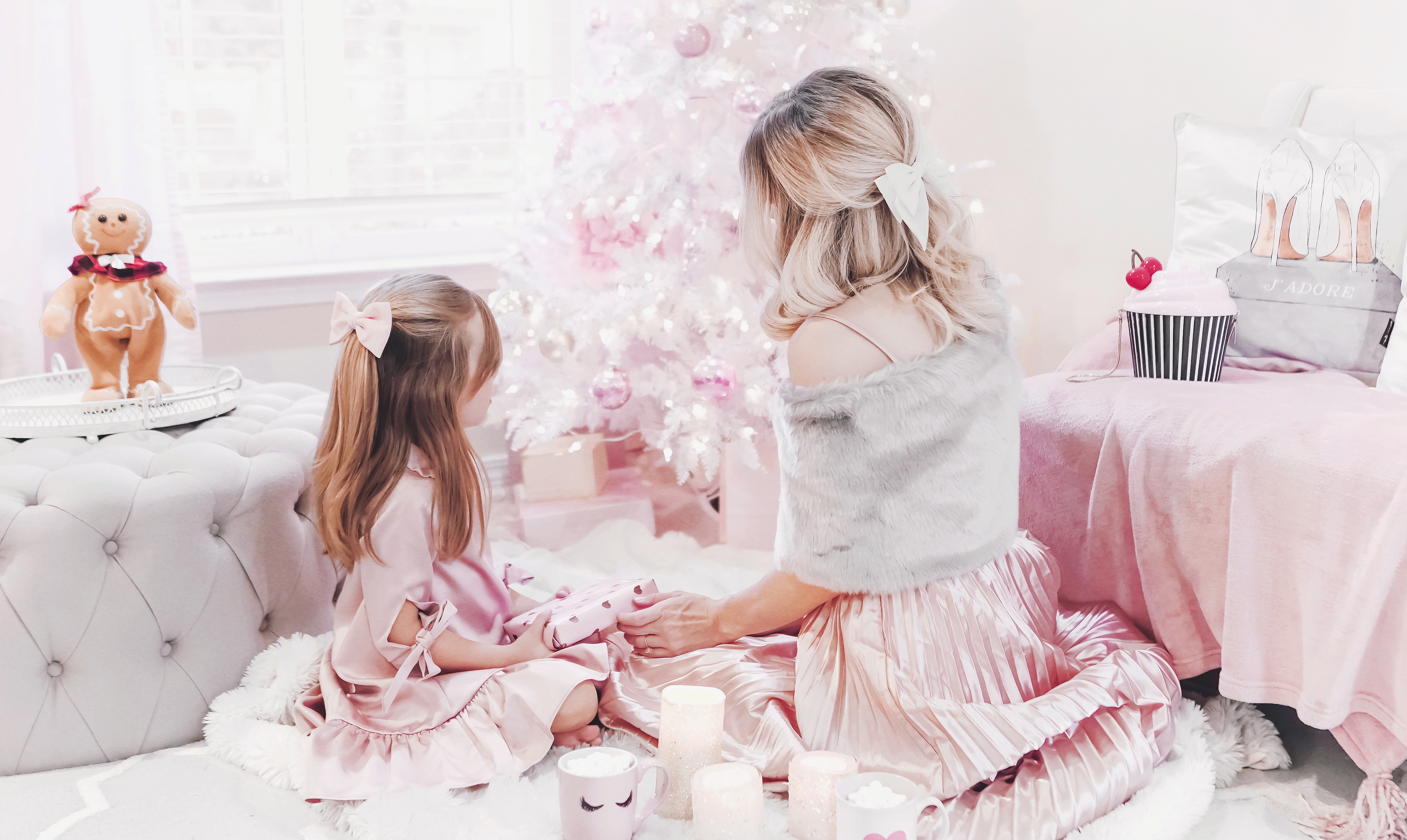 Happy Sunday Lovelies! I'm back with a Feminine Holiday Style | Mommy & Me Edition post for you.
Honestly, there has been SO much that I've wanted to share with you for this time of year and a feminine holiday style post has been one of the things on my list.
 

Our Holiday Style..
Chloe and I have put together some of our favorite looks for holiday festivities. These styles would be great for Christmas time & New Years as well! However, depending on where you live, if you order one of these styles they may make it in time for New Years as opposed to Christmas. So just an FYI there.
I have been an avid chi chi fan for over two years! It was always challenging before discovering them to find dresses in this style and range of colors.
And let me tell you, the excitement that Chloe and I felt when they announced that they would be offering a girls line, was out of this world!
It's the sweetest thing that Chloe can now pick a dress from a brand that I love that also matches one of mine.
 My favorites..
So of course my picks are pink! Would you believe it?
I found this dress that's off the shoulder with bows on the sleeves and thought it would be perfect for the holiday season!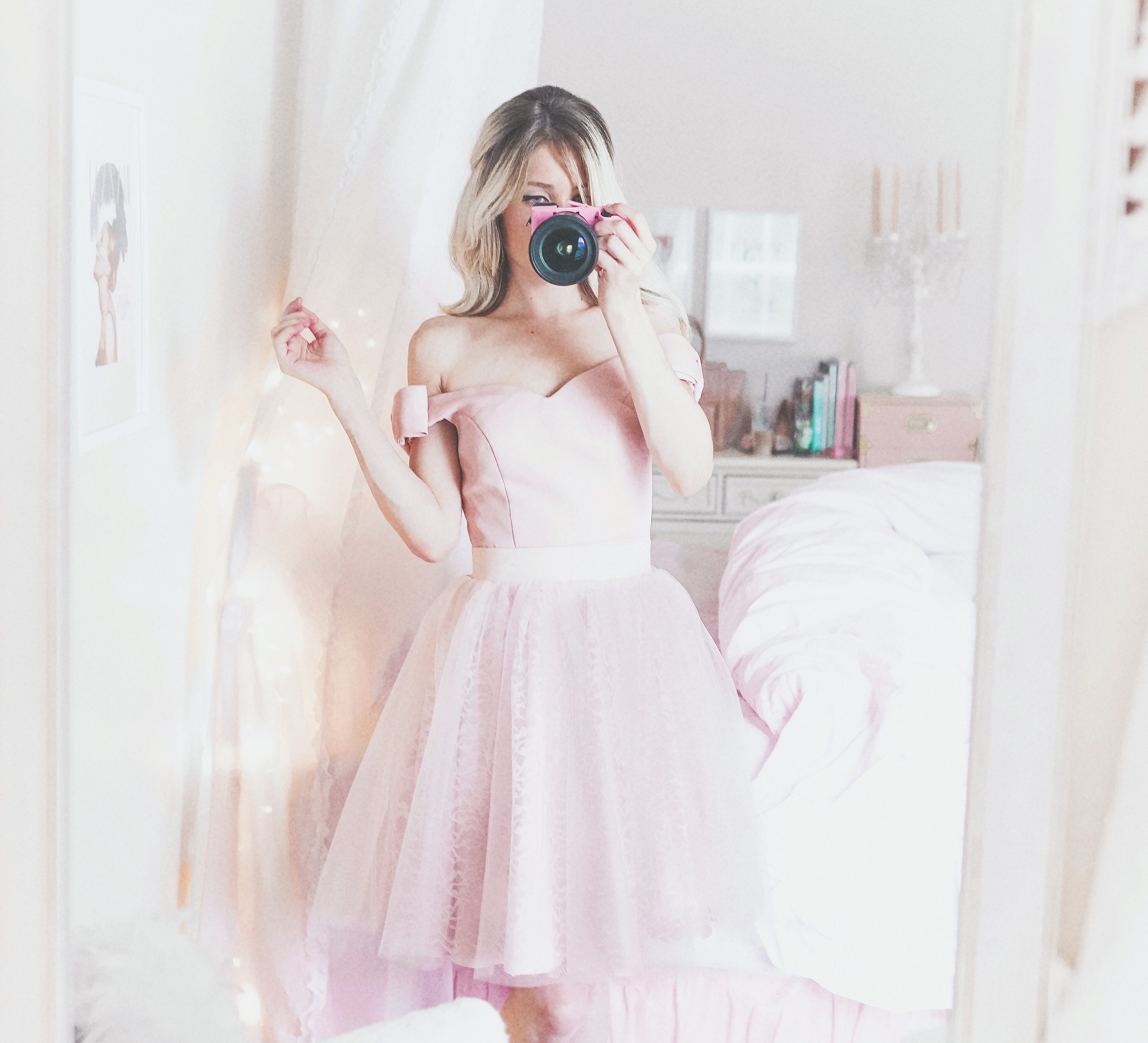 Also, this pleated pink dress is another favorite. It is spaghetti strapped but pairs beautifully with a faux fur shrug or sweater.
 I LOVEEEE this dress! I'm usually not a fan of spaghetti straps but pairing this with a cardigan, shrug or sweater makes it so much better.
What I love about it is the color, the pleats and the way it catches the light. By the Christmas tree, it's just magical!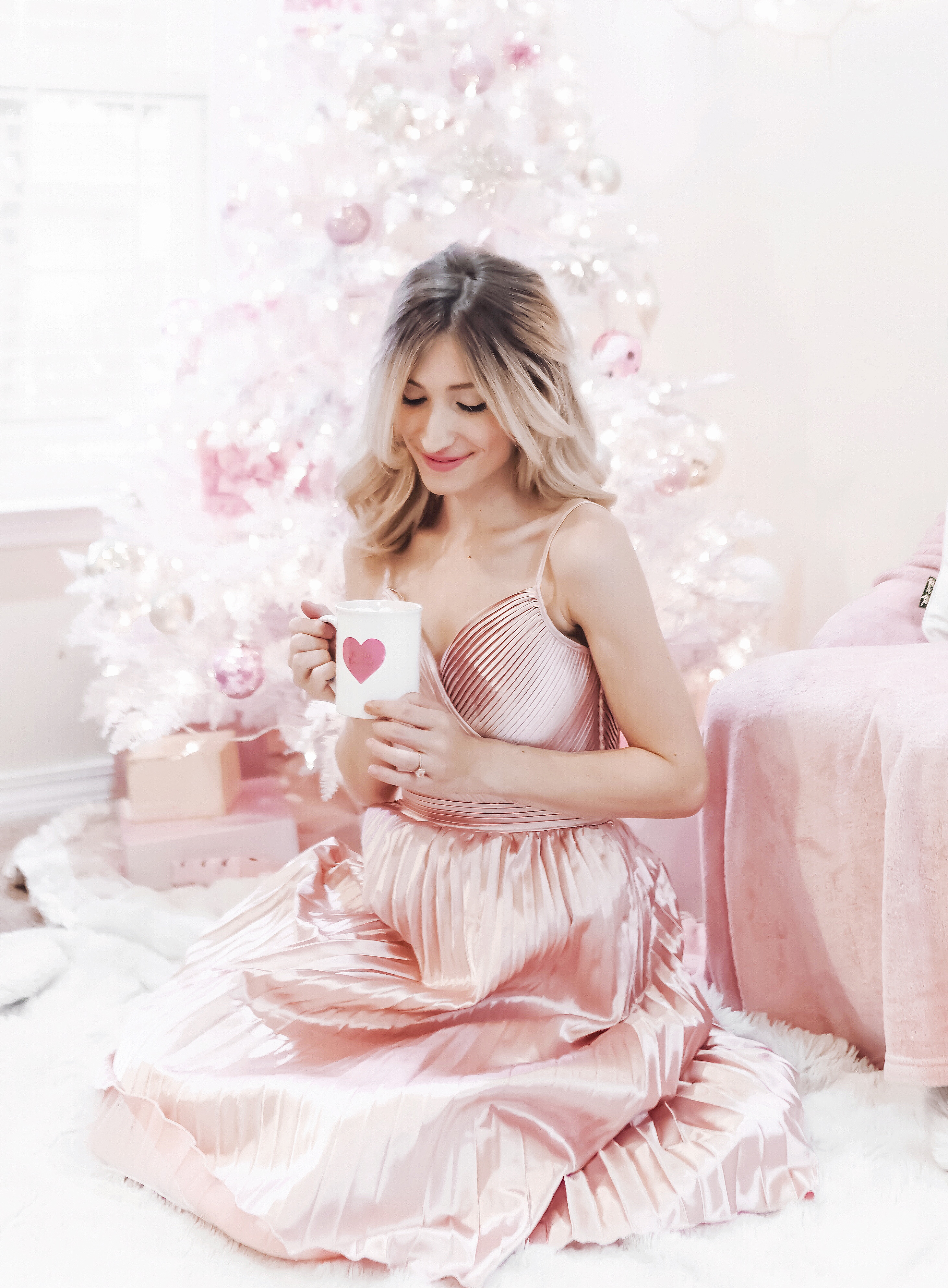 It reminds me of a lot of those skirts that are pleated and metallic and that have also been flying off the shelves.
It's just so pretty and I love how comfy it is too.
This makes it perfect for the holidays because I'll be able to feast away while looking put together and comfy!
I chose to pair it with this pretty shrug from unique vintage. I love the color combo of the grey against the pink. It's just beautiful!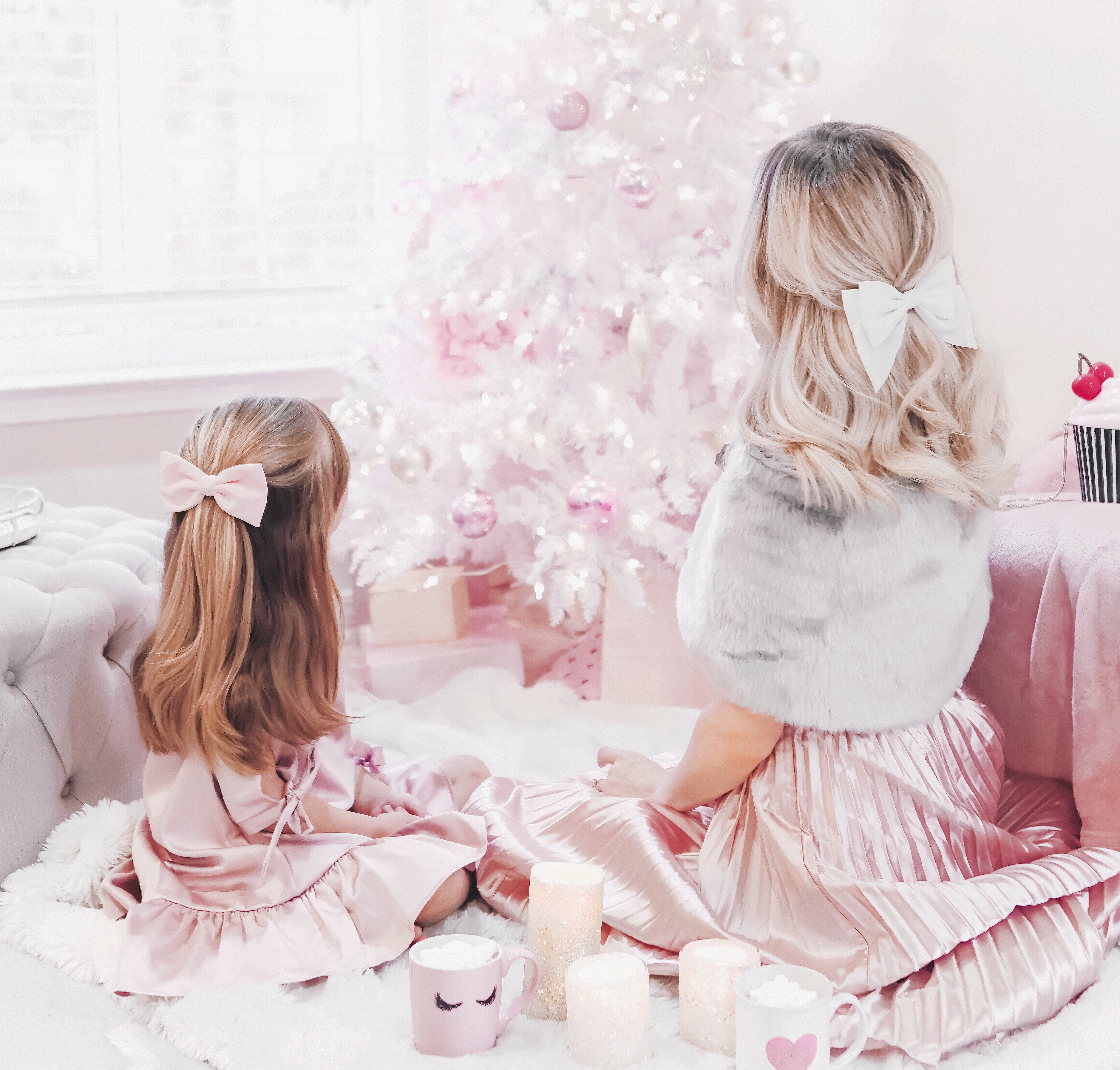 Another favorite is this pink lace dress. It's perfect for a holiday party.
My second pick is similar to Chloe's but also features a collar. This is another huge obsession of mine. I love collars on dresses! It's just too cute!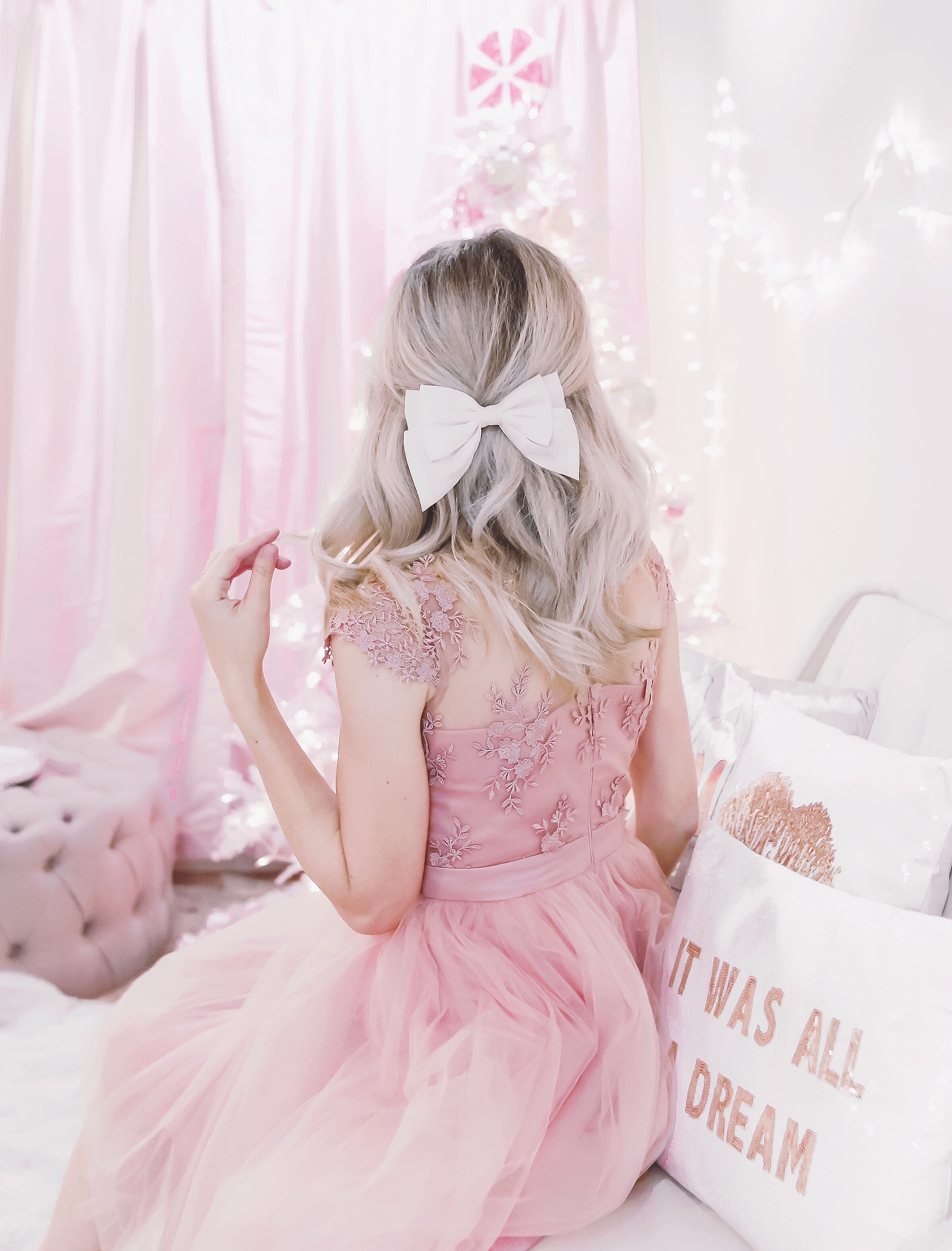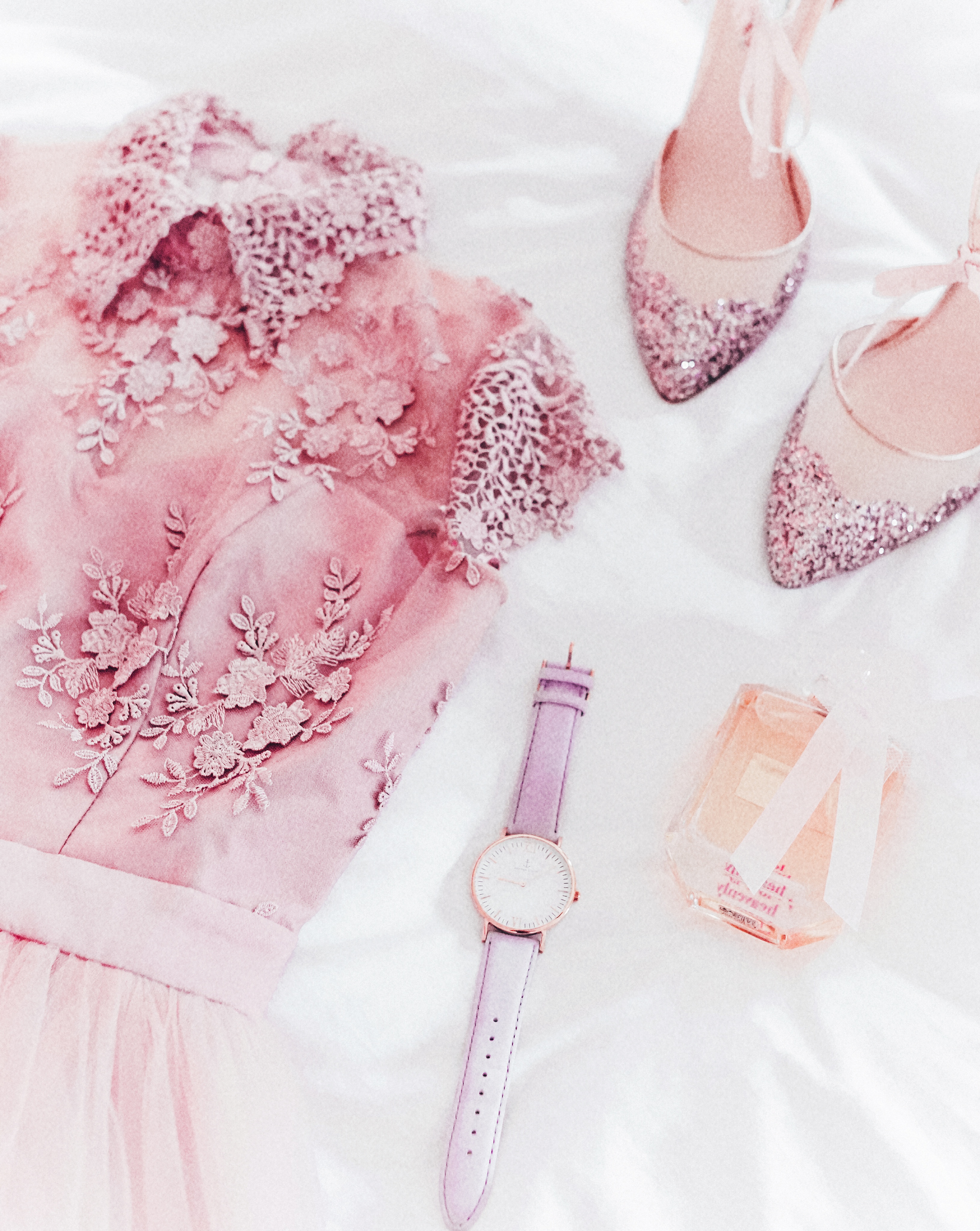 Also I recently picked up these pretty little things from Bernado. They are wonderful for the snowy & rainy weather. Let's not forget to mention that they're pink with bows! Oh my heart!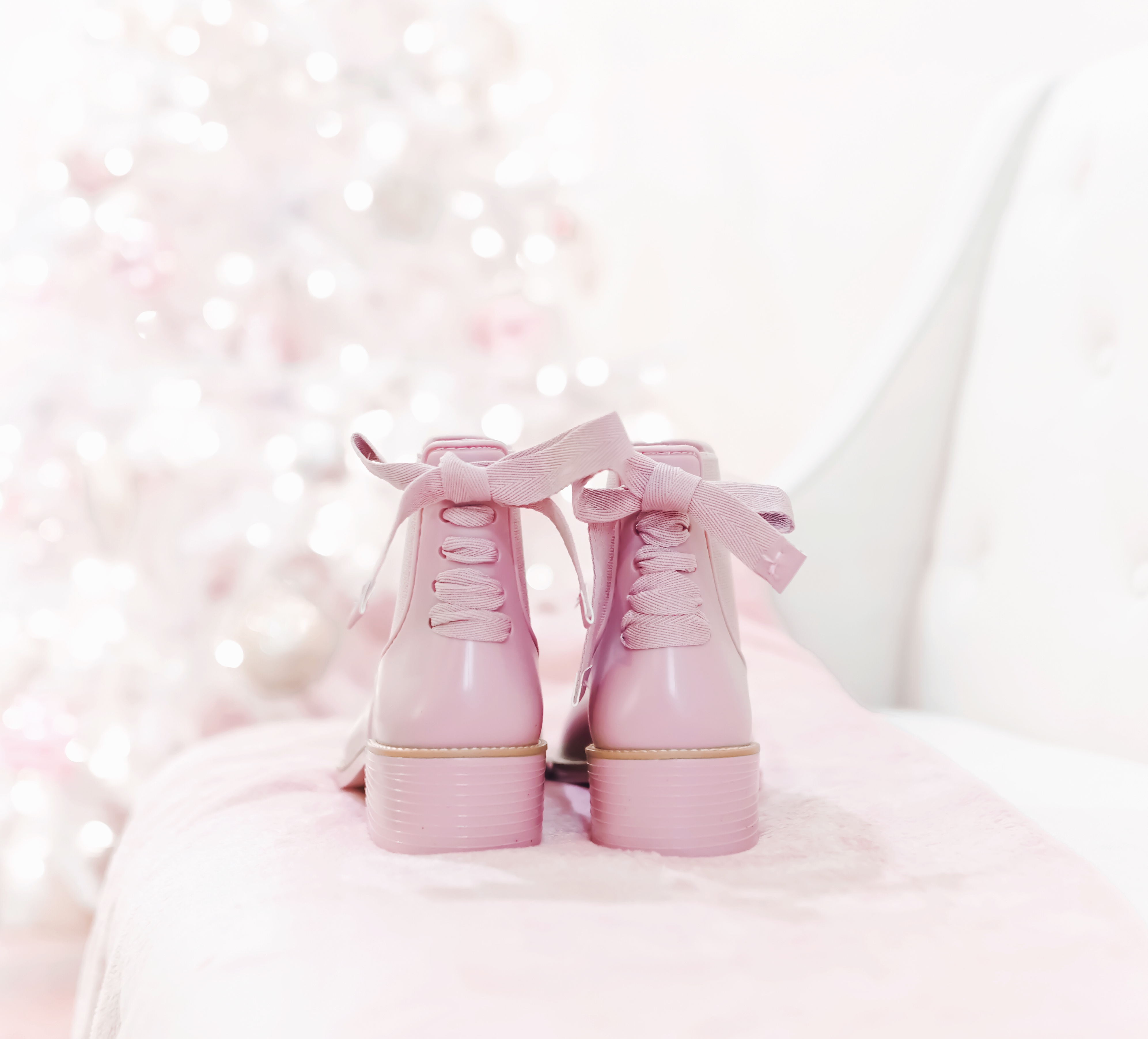 Chloe's favorites..
Chloe's dress here is just oh so sweet! It comes in a pretty shade of pink as well with bows on the sleeves and cute ruffles at the ends.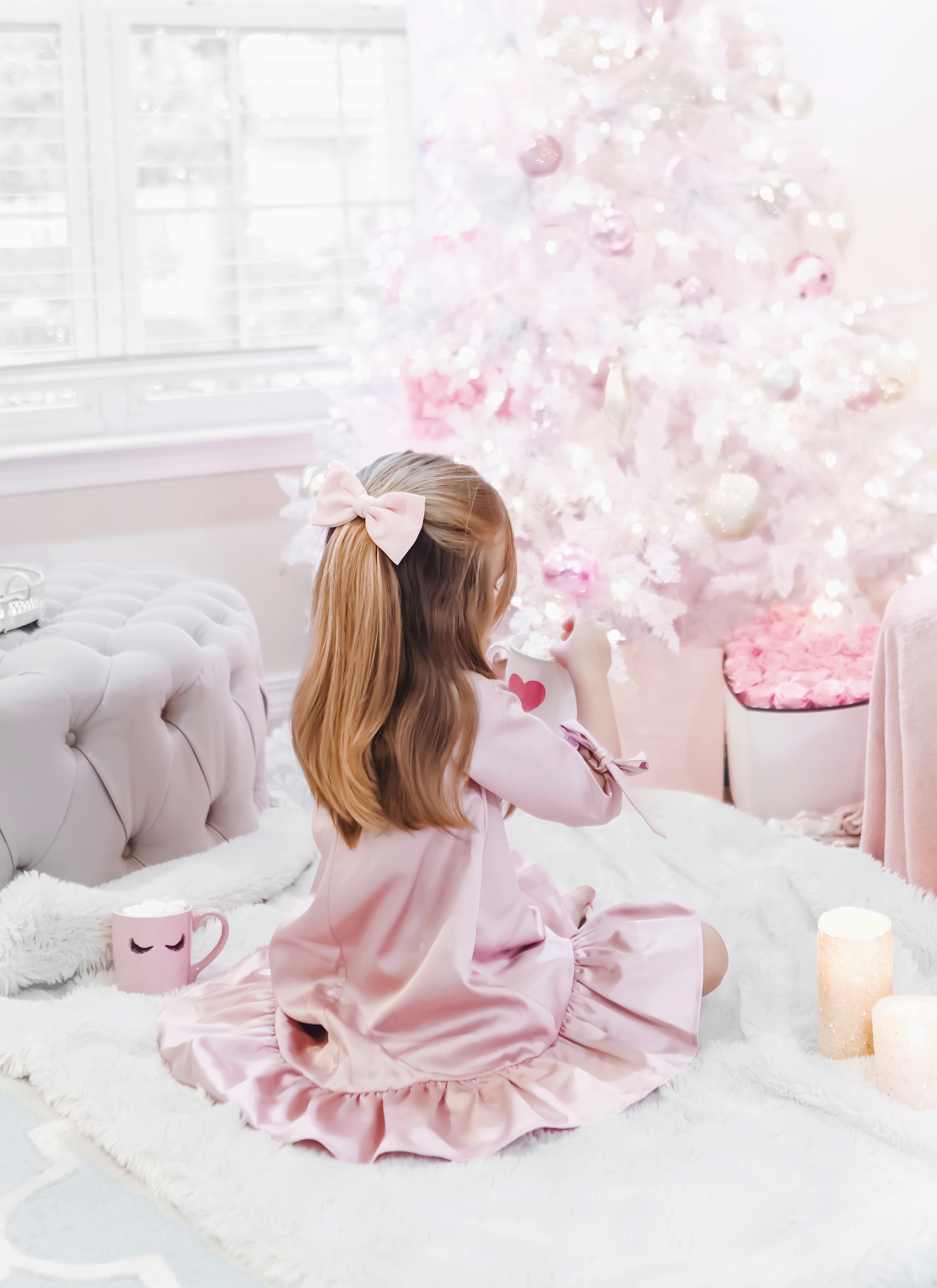 The long sleeves make it even better the winter season and it also has a pretty light-catching effect as well.
Another selection by Chloe is this lace pink dress. It really is a mini version of one of Chi Chi's iconic style of dress that I've been collecting for quite some time.
It also fits her comfortably and if needed can be paired with a cardigan for warmth and a casual touch.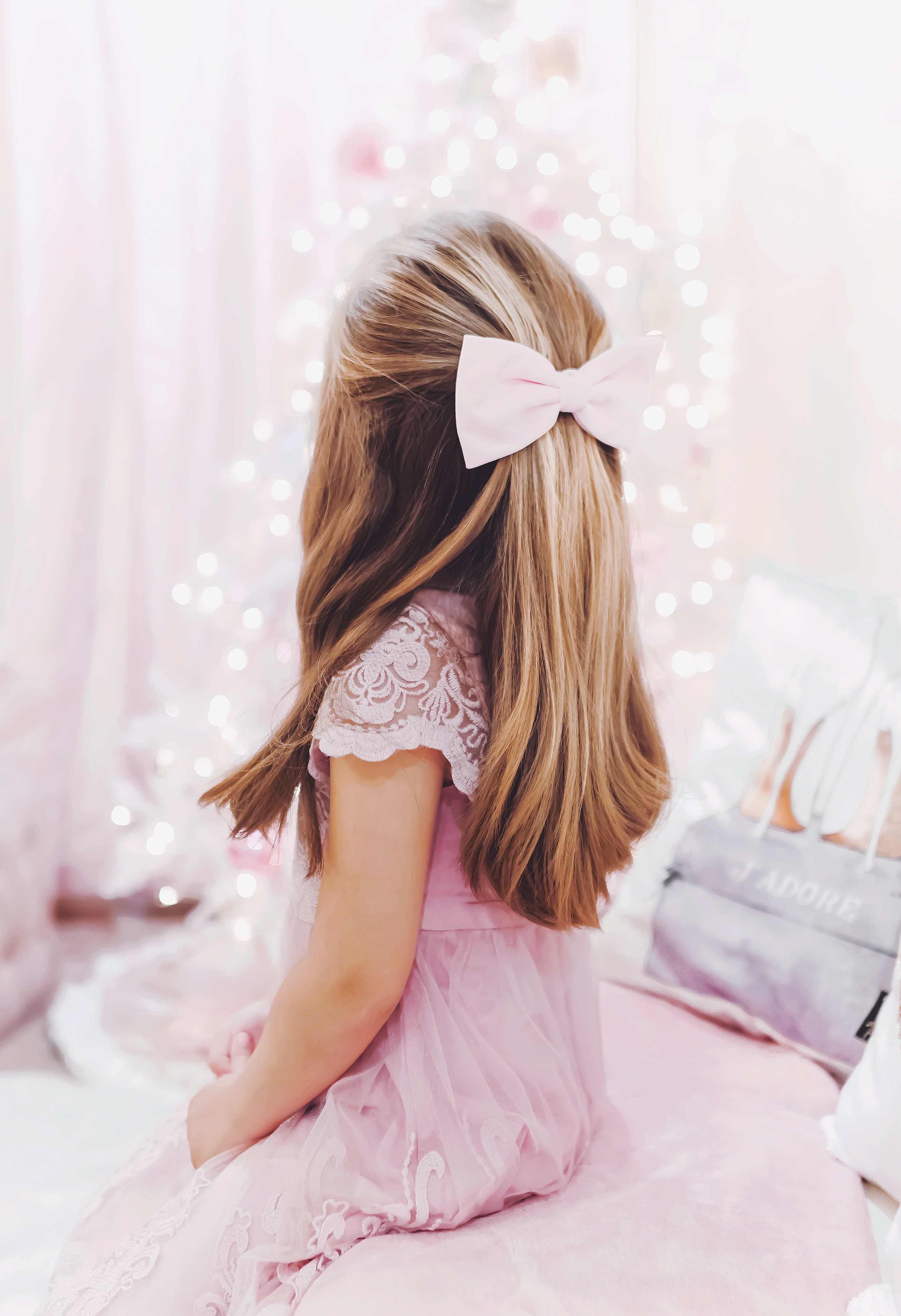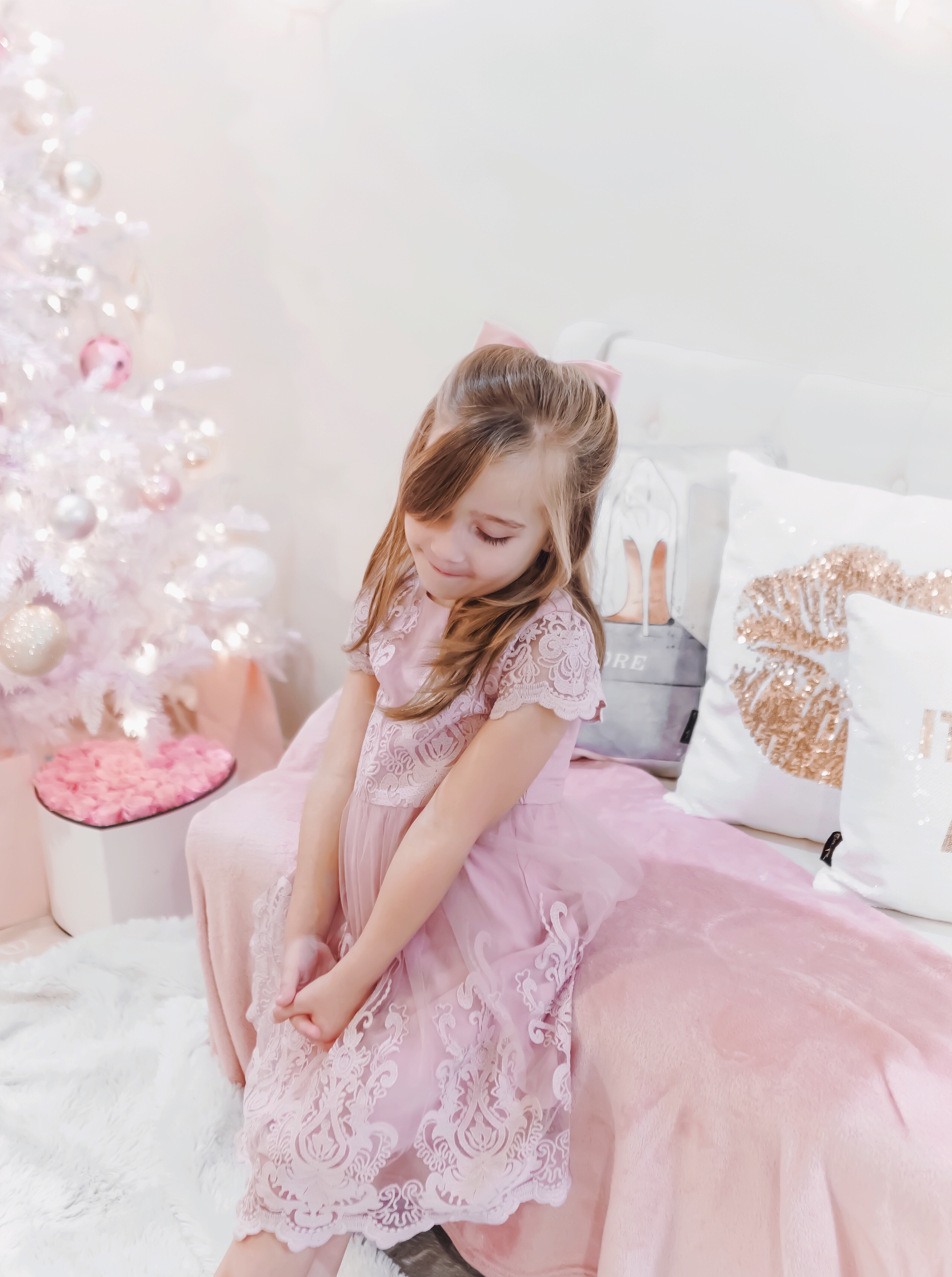 For more holiday loveliness see this post.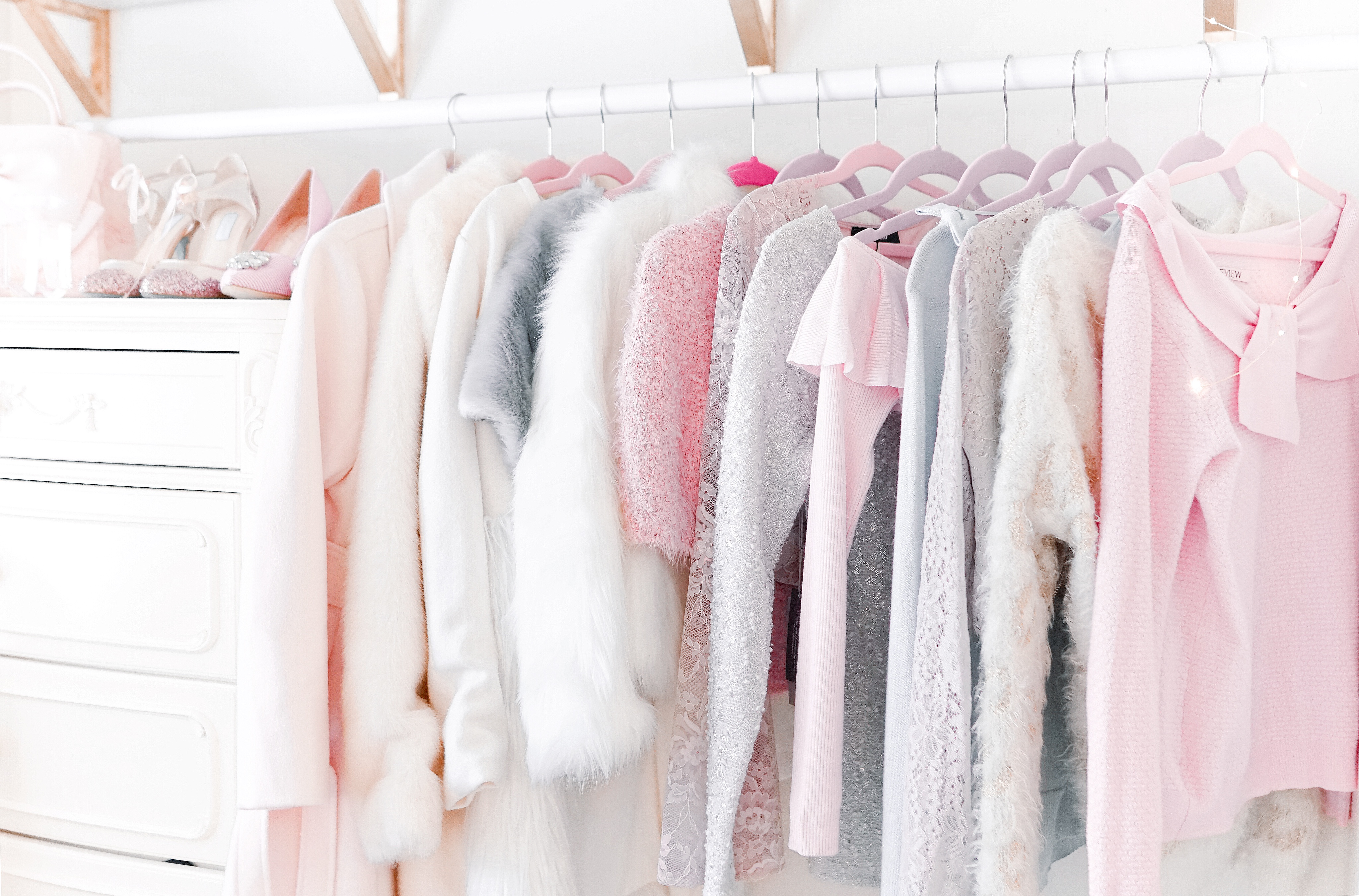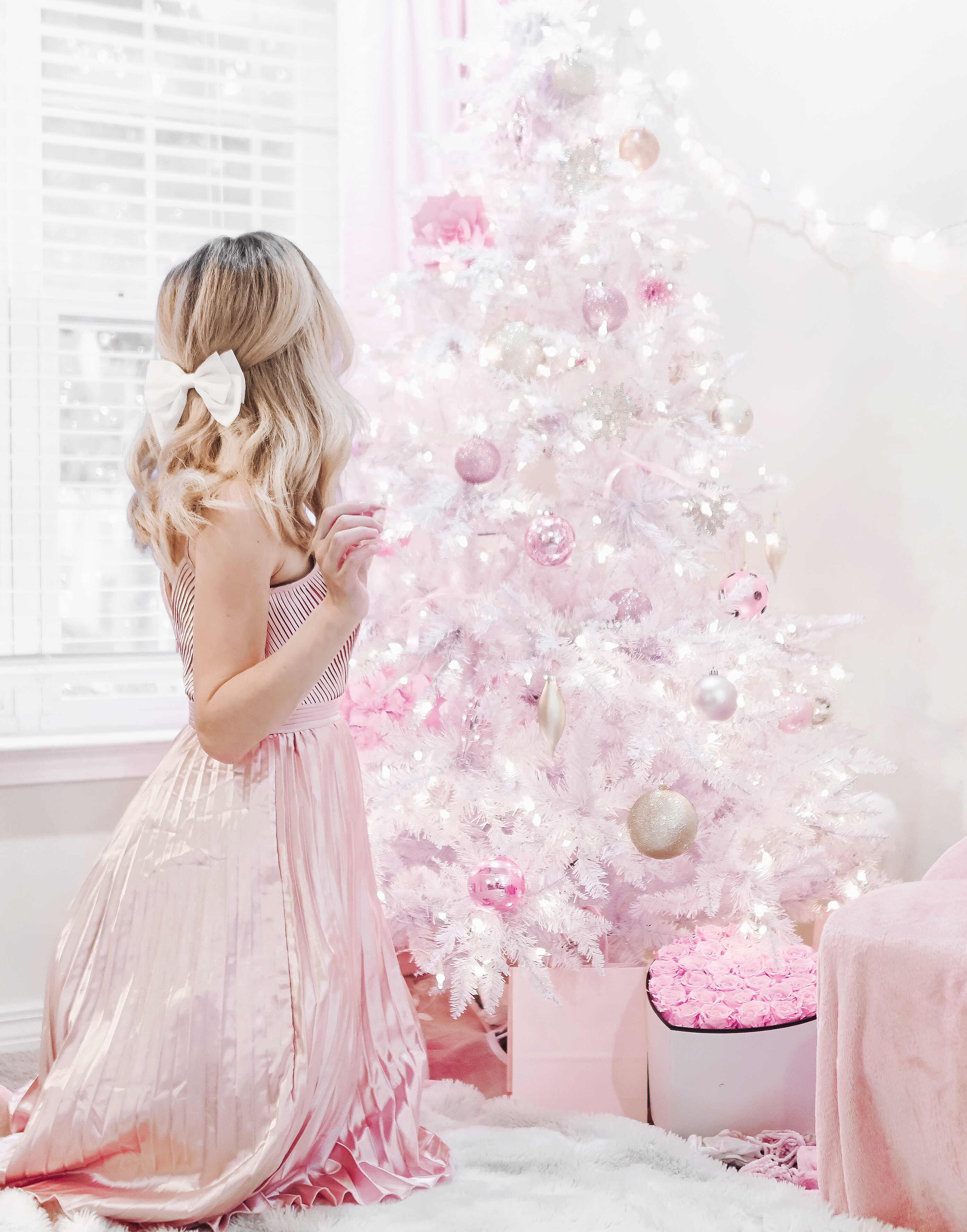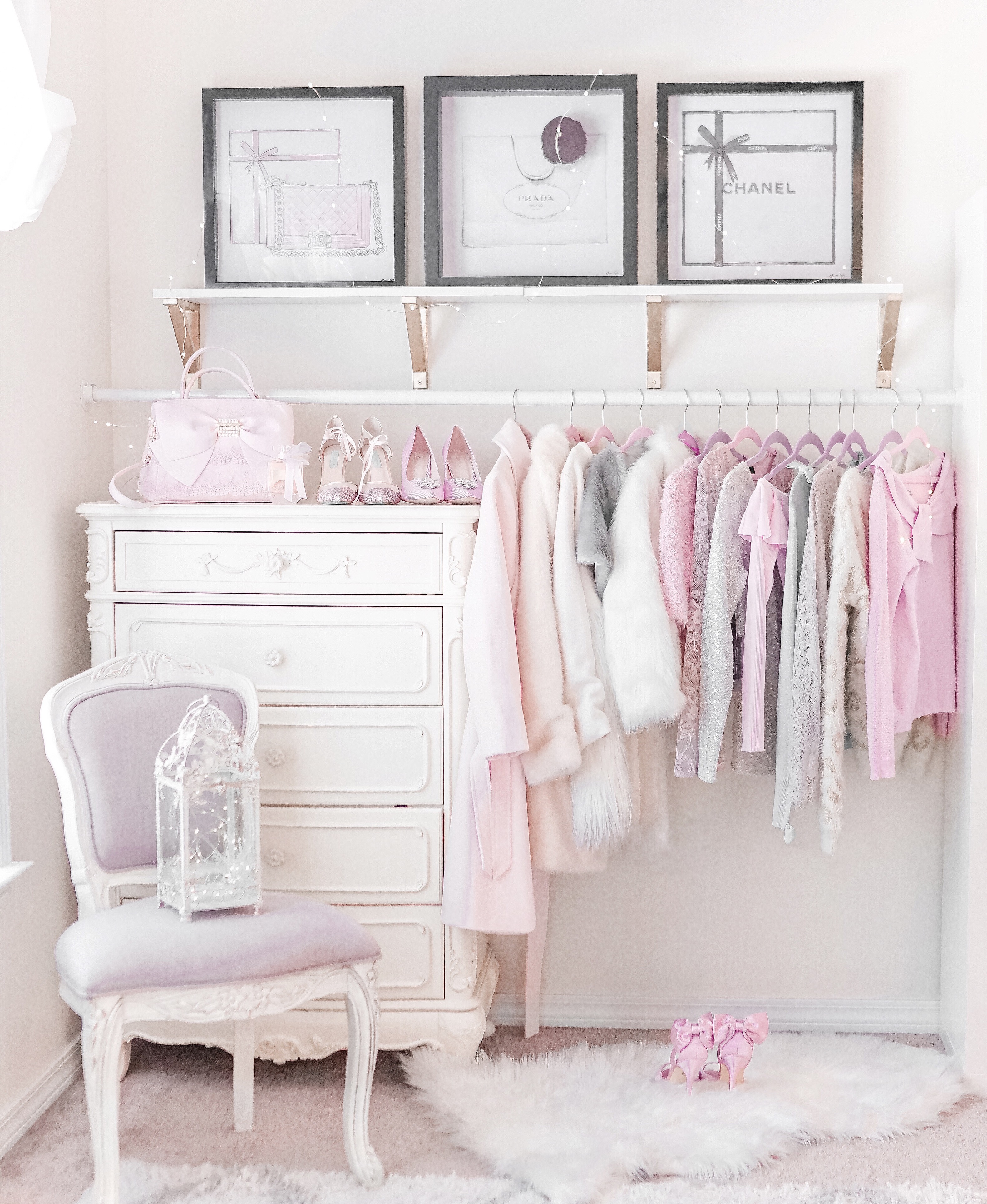 I truly hope your holiday season has been magical so far loves! Comment below if there's something from this post that you'd like the link for just in case I missed it!
xo.
SaveSave