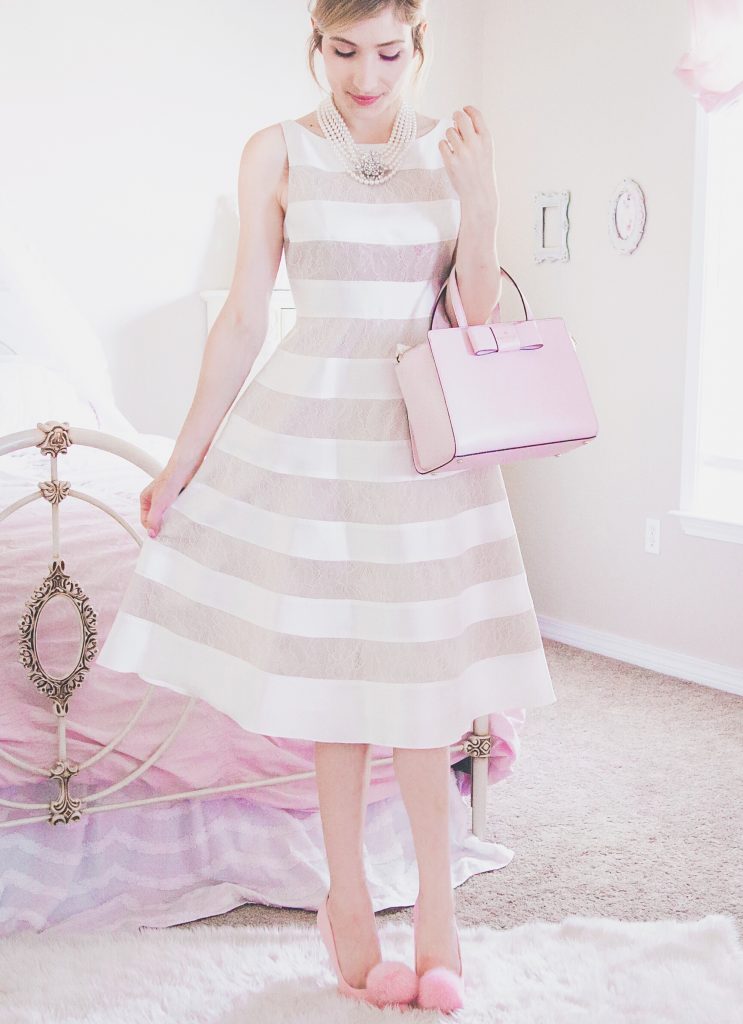 My New Lovely Dresses By Adrianna Pappell
If you caught one of my previous blog posts that featured my idol, Audrey Hepburn, I shared a gorgeous black dress from Adrianna Pappell.
In this post, I have two more darling dresses by Adrianna Pappell to share with you as well.
I am always in search of brands that resonate well with my feminine style.
While doing one of my searches awhile back, I came across Adrianna Pappell's dresses and immediately fell in love.
Her collections are so feminine and include evening gowns, knee-length dresses, skirts, beautiful shoes, and more.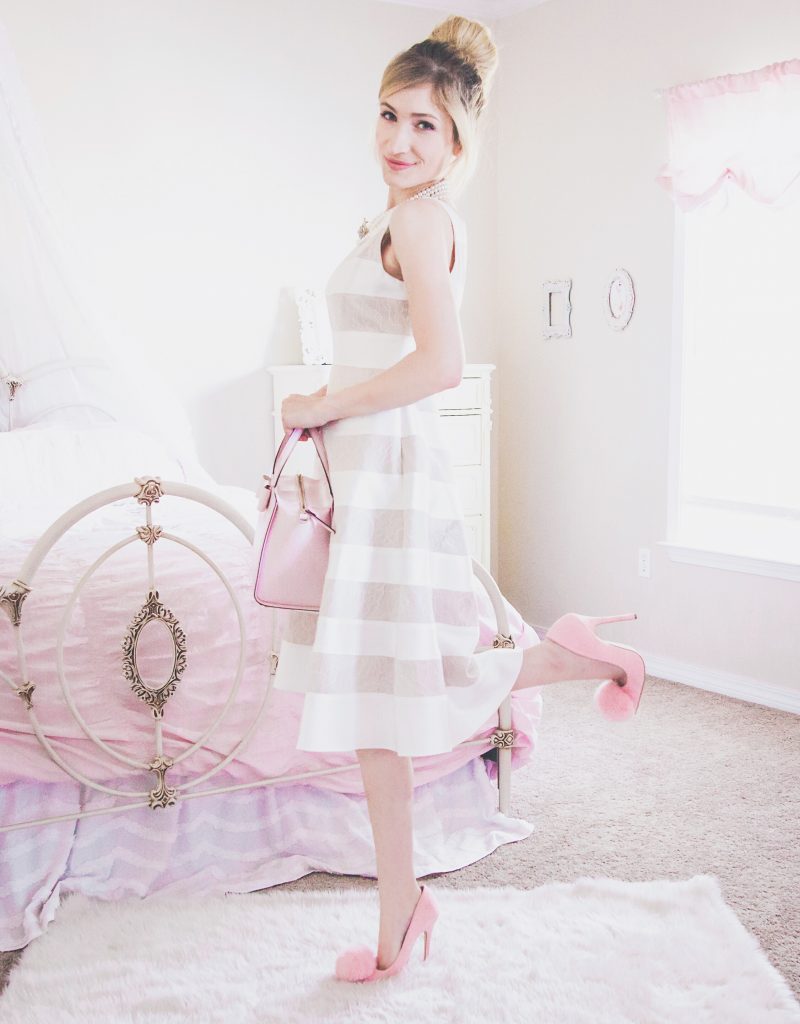 I am so eager to get my hands on one of her gorgeous evening dresses but I need an event to go to first!
For now, I went with the dress I showcased in my Audrey post  + these two dresses because I find that I can get more use out of them.
What I Love About Them
The first dress featured in this post is actually the same dress that I wore for my Audrey Hepburn post, except this is the cream & beige version.
I really love it!
It features the contrasting colors along with lace detailing.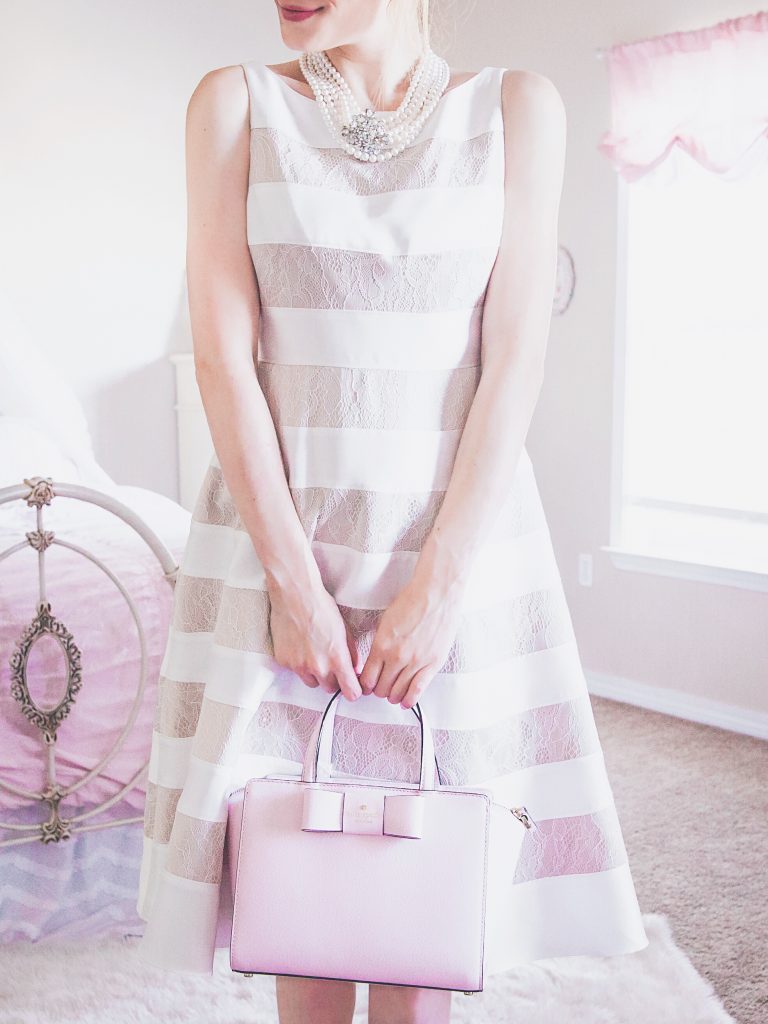 Everything about it is feminine and I adore that.
The shape is flattering and the material is light which makes it easier for me to wear more casually if I wanted.
I also think that it's versatile enough for any season.
For winter it can be styled well with a cardigan and for spring and summer would be fine as is.
Since the dress doesn't have any pop of bright color it can work as a blank canvas when it comes to accessories.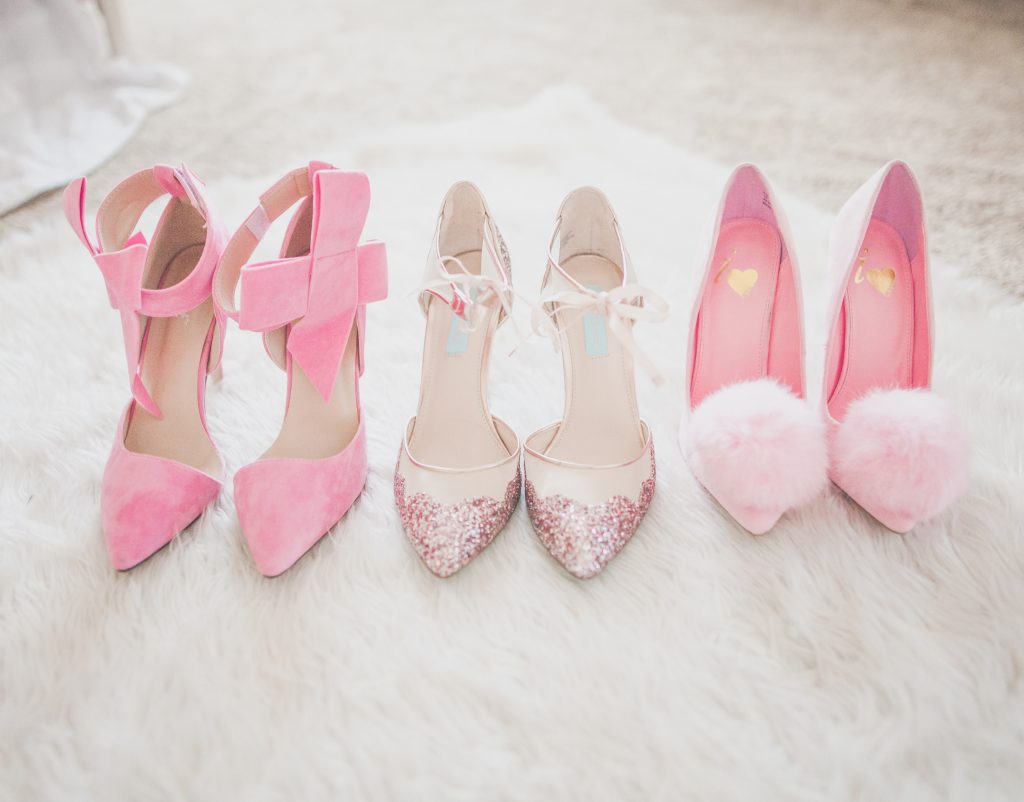 I, of course, chose to pair the dress with pink pom pom shoes and a light pink bag accented with a bow.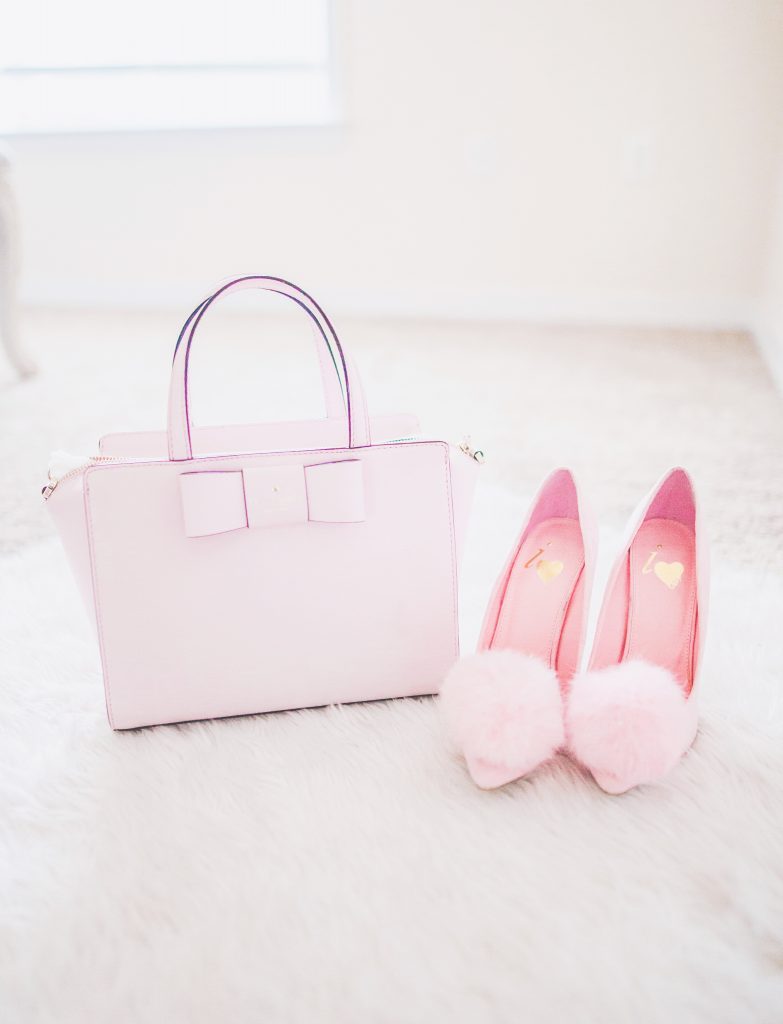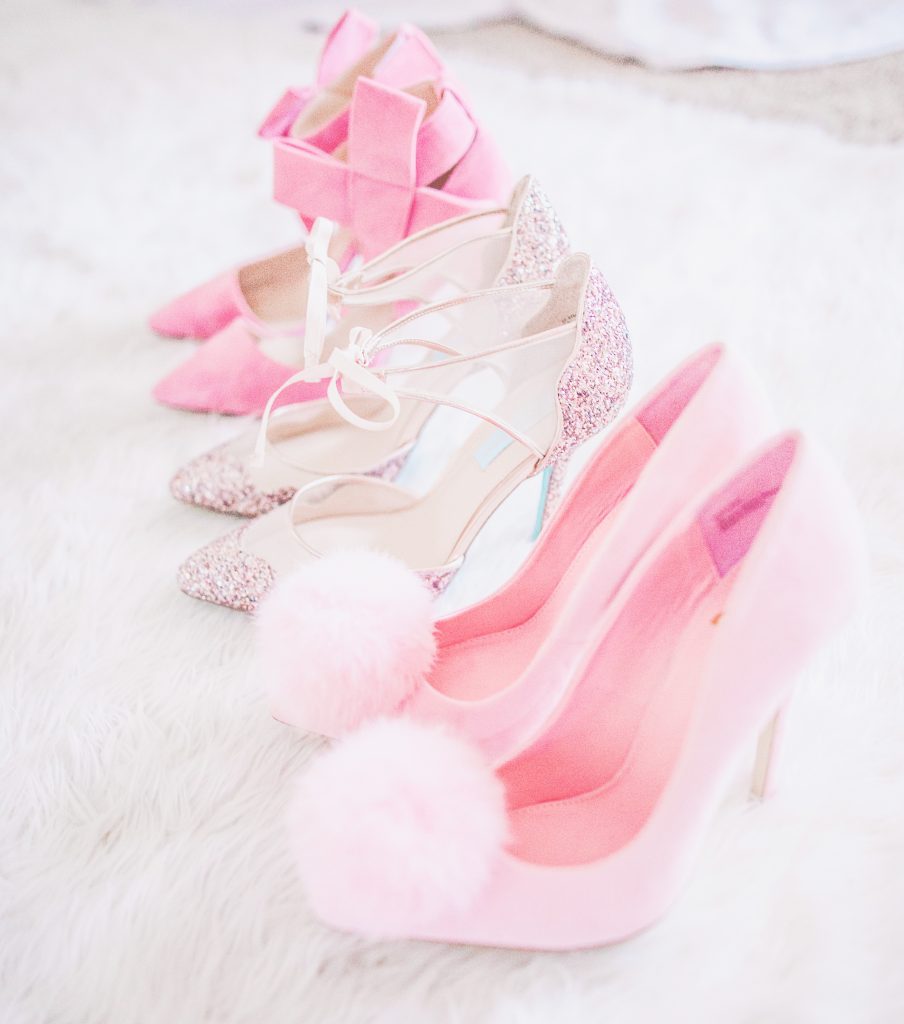 It's all about those lovely little details for me..
I added this gorgeous pearl necklace from Mercury Jane as well.
At first, I was a bit concerned that it wouldn't show as well with the dress because of the colors but I really love the way it turned out.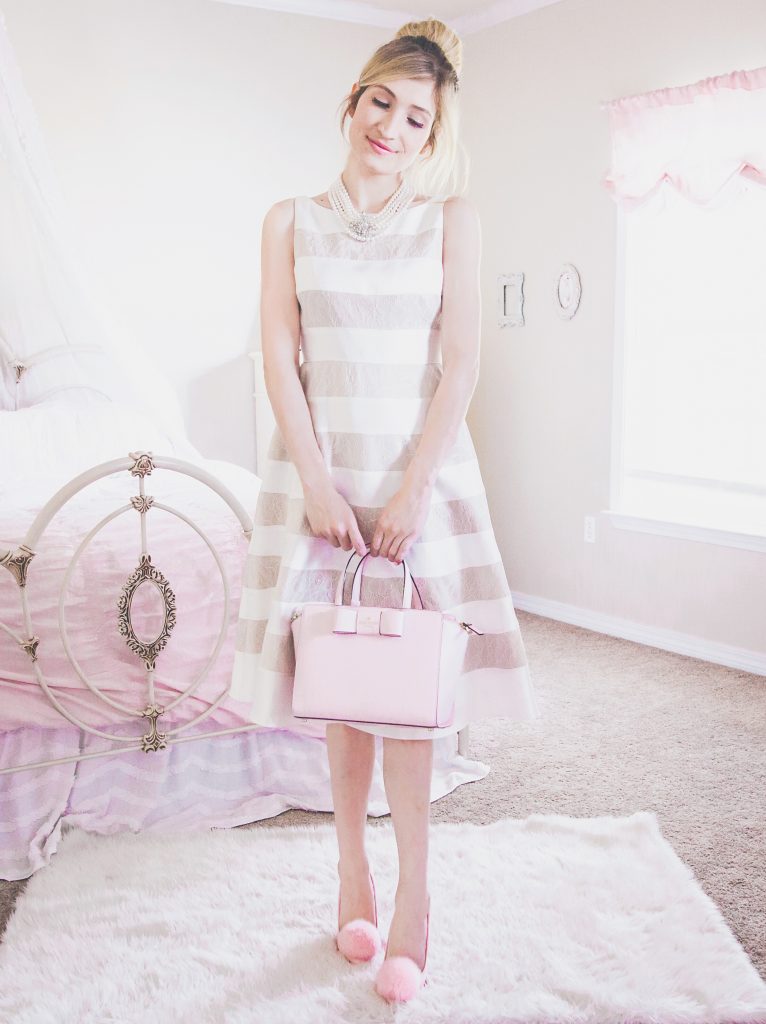 The second dress is a bit different when it comes to colors that I normally wear.
As you can see, it features a beautiful sapphire blue hue and is adorned with beaded floral accents.
The fit of the dress is absolutely my favorite. That's very important to me.
I also love the classic look of this dress.
And it even has pockets!!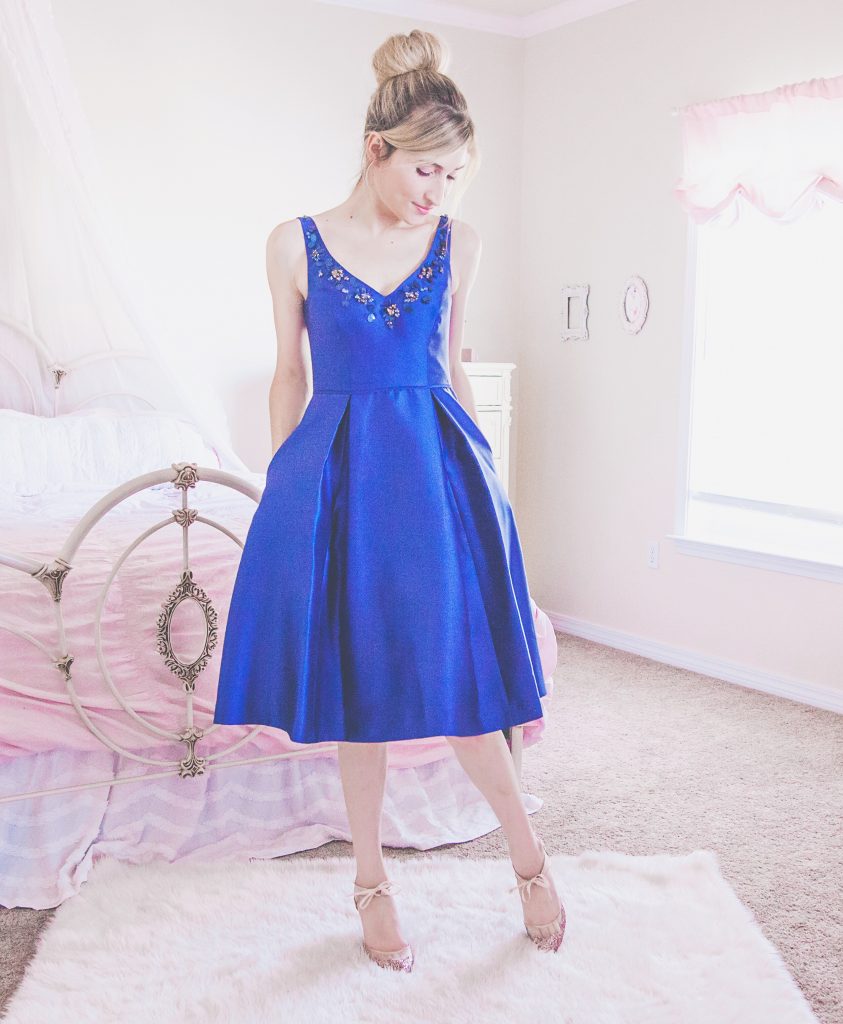 This ALWAYS excites me in dresses and skirts.
I paired the dress with pinks as well because I really love the combination of pink and blue.
The blue dress is, unfortunately, unavailable but there are plenty more pretty dresses for you to shop for instead right here.
The quality of both of these dresses are really great and worth the price.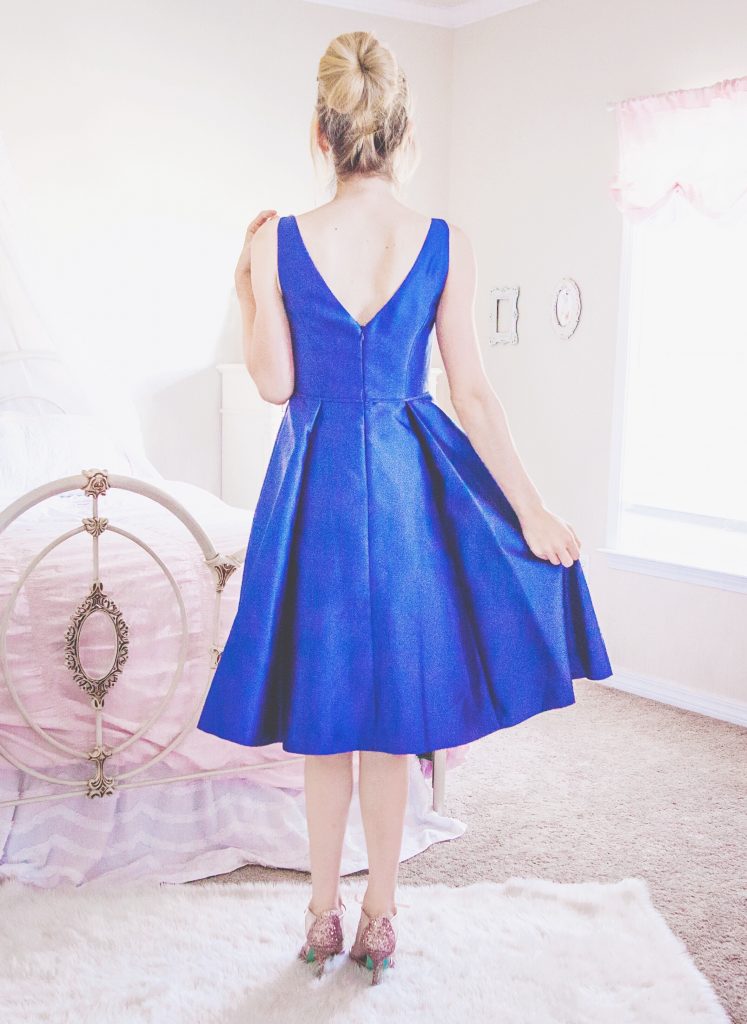 I didn't have one bit of a problem when it came to the zippers.
This typically is an issue I find very common with dresses from just about anywhere.
When To Wear Them
The cream dress could work for casual and occasional wear.
I would definitely be comfortable with wearing it either way.
The sapphire blue dress I think is perfect for date night or attending events and parties.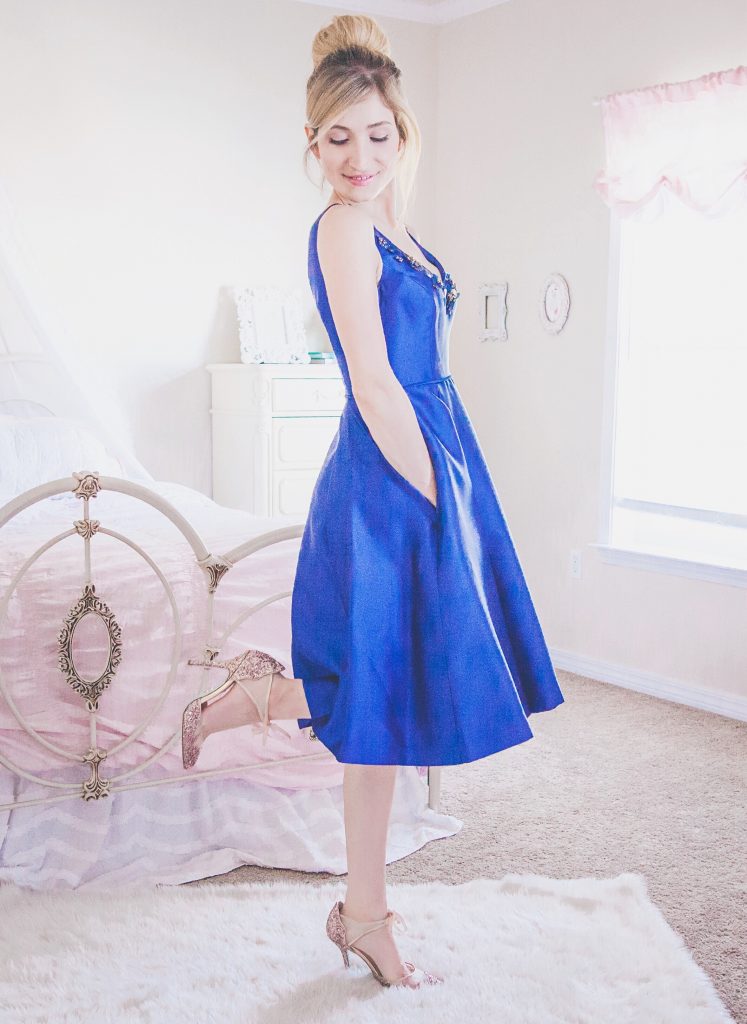 Where Can You Find Them
You can go straight to adriannapappel.com to see the latest collections if you so desire.
Also, you can shop for these darling dresses at Nordstrom & Bloomingdales.
I think it really is worth looking at each store because you'll more than likely find different styles that way.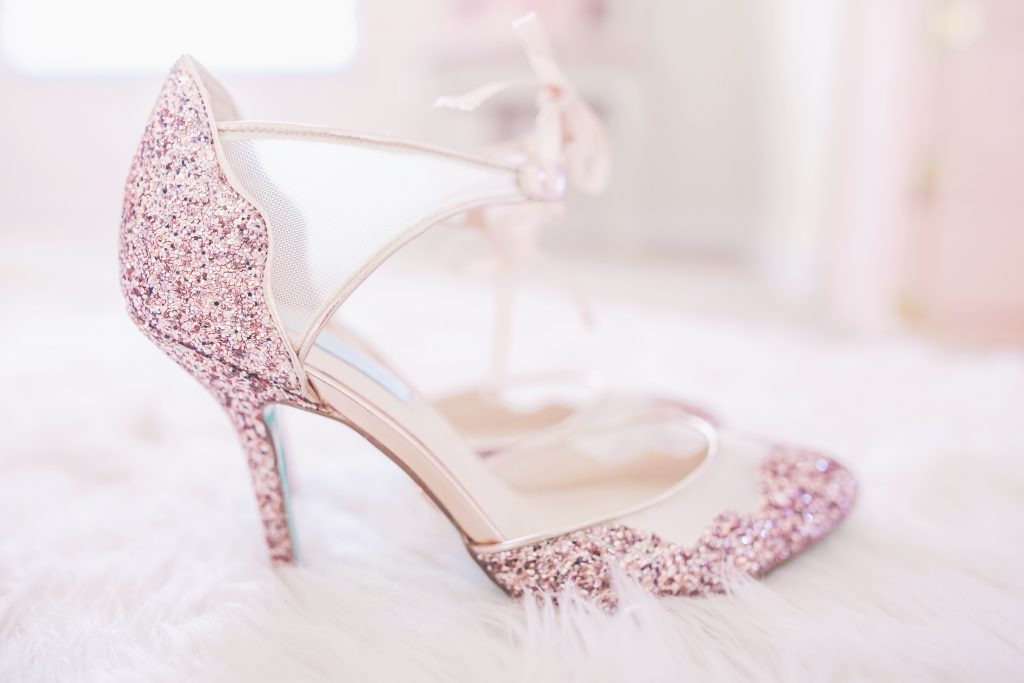 I definitely recommend these beautiful dresses to you and I am so happy to do so.
Trust me, I am not for just recommending ANYTHING to you.
I really am so relieved when I can find clothes that are worth sharing.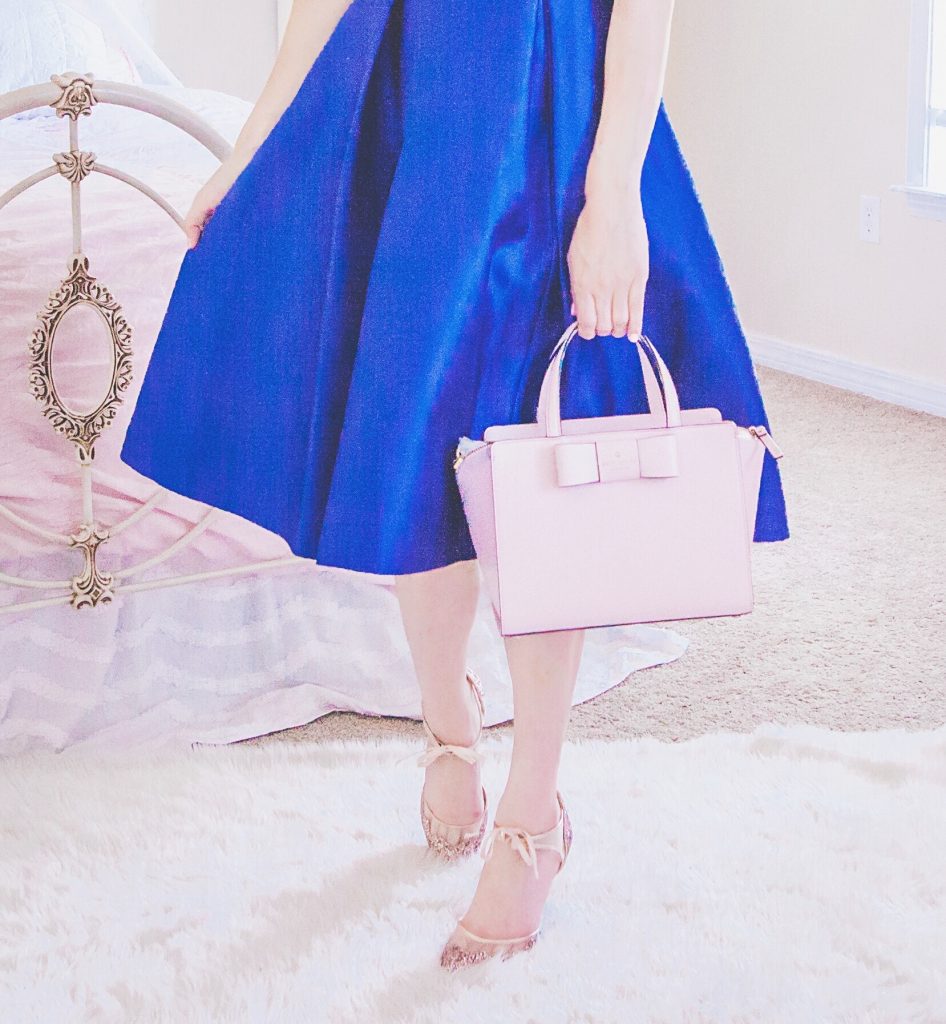 I do a lot of searching to find dresses that I'll truly love.
From time to time I'm let down when they arrive and they don't meet my expectations.
Those experiences make finding share-worthy dresses like these that much better!
Which of these dresses did you like best?