The Cutest Heart Pillows
Heart shaped pillows have been on my shopping list for quite some time now.
My home being decorated in the feminine fashion that it is, definitely needed an addition such as these!
I am happy to report and share with you today that I finally got some!
I got a set of white heart pillows and another set of light gray pillows as well.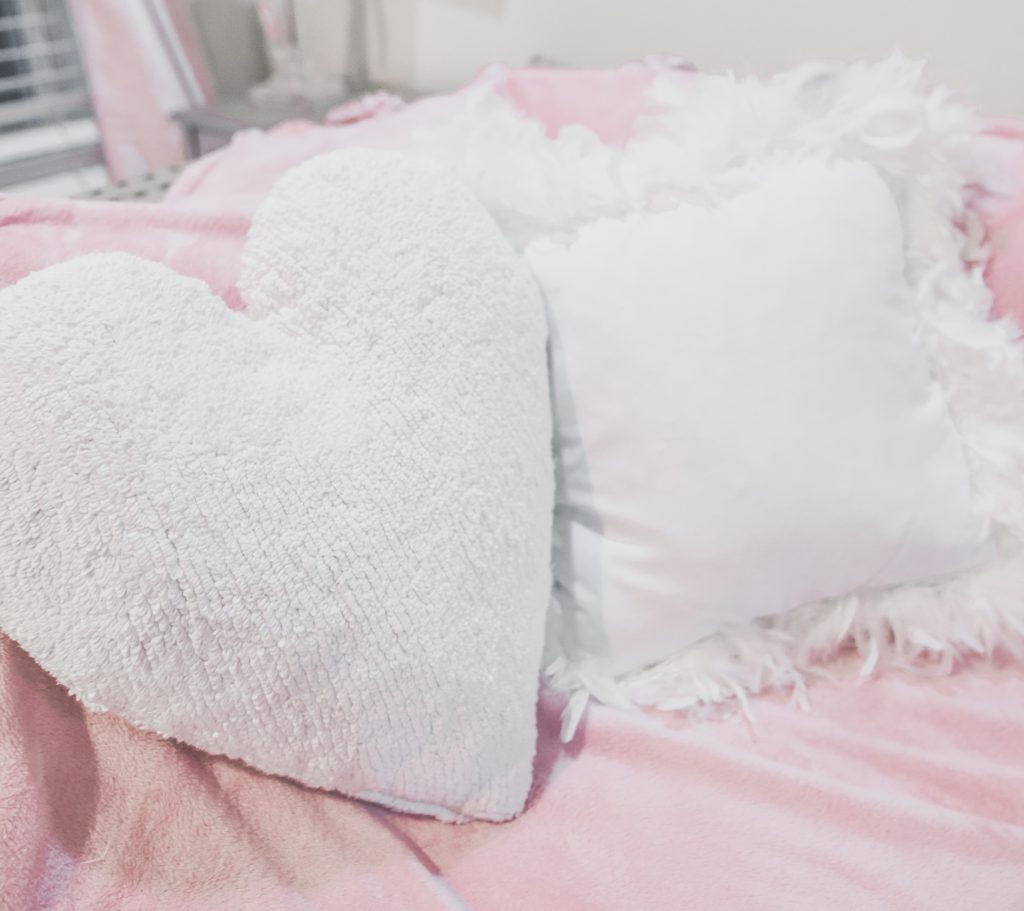 The pink ones I really wanted but they were unfortunately out of stock at the time.
We have a rather large couch and I think that it actually goes really well with these pillows because they're pretty big as well.
If you caught one of my previous home decor posts, I shared a pretty pink rug from this brand as well.
What I Love
What I love about the pillows and the rug is that they're both washable.
This is a feature I really need with having little ones.
You can't imagine the mess that they make!
It's a total win for me.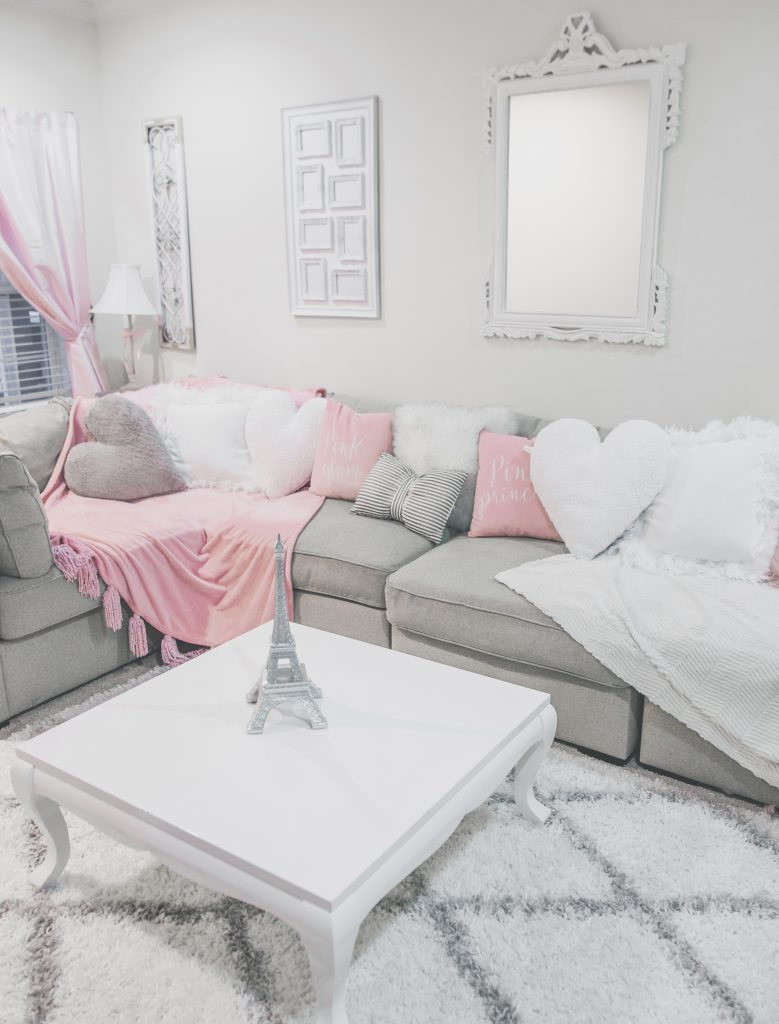 I don't have to be heartbroken when they get something on either of these. All I have to do is pop them in the wash and voila!
They're back to looking brand new.
Aside from just looking really cute, these pillows have been really functional for me.
While blogging from the couch I like to use them to rest my laptop on.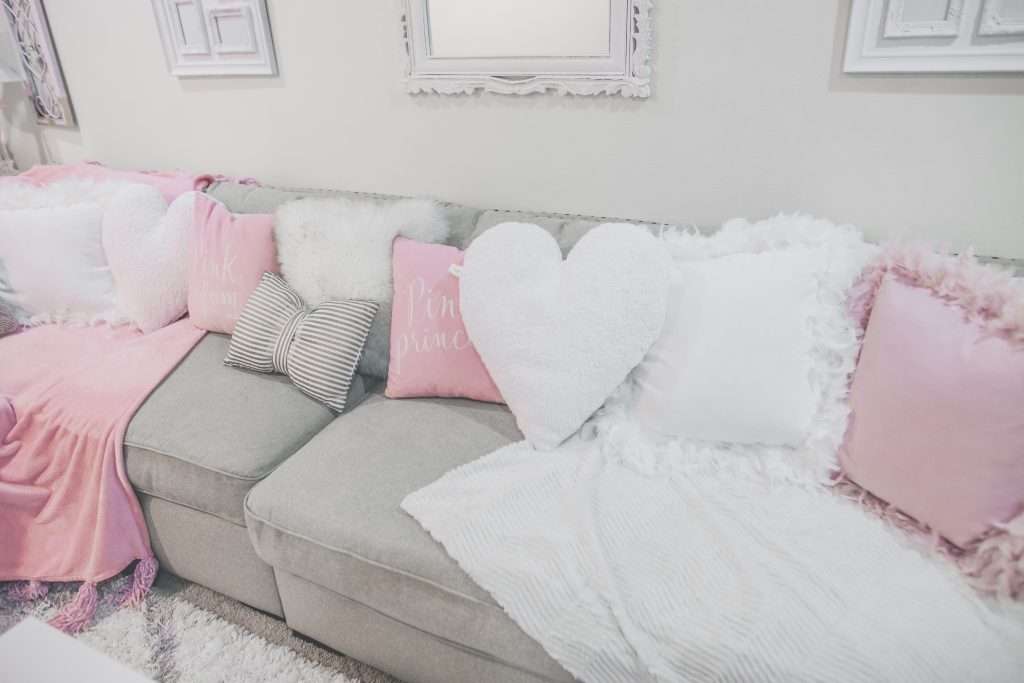 If I'm working from the coffee table, which I do from time to time, I sit on one for maximum comfort.
The little ones really like them for sitting on and they still hold their shape and look despite using them in this way.
Where You Can Find Them
If you'd like to get some of these pillows for yourself, you can simply do so by heading on over to the Lorena Canals website.
You'll also find other pillows that include stars and cloud shapes, plus adorable rugs and cozy blankets to match.