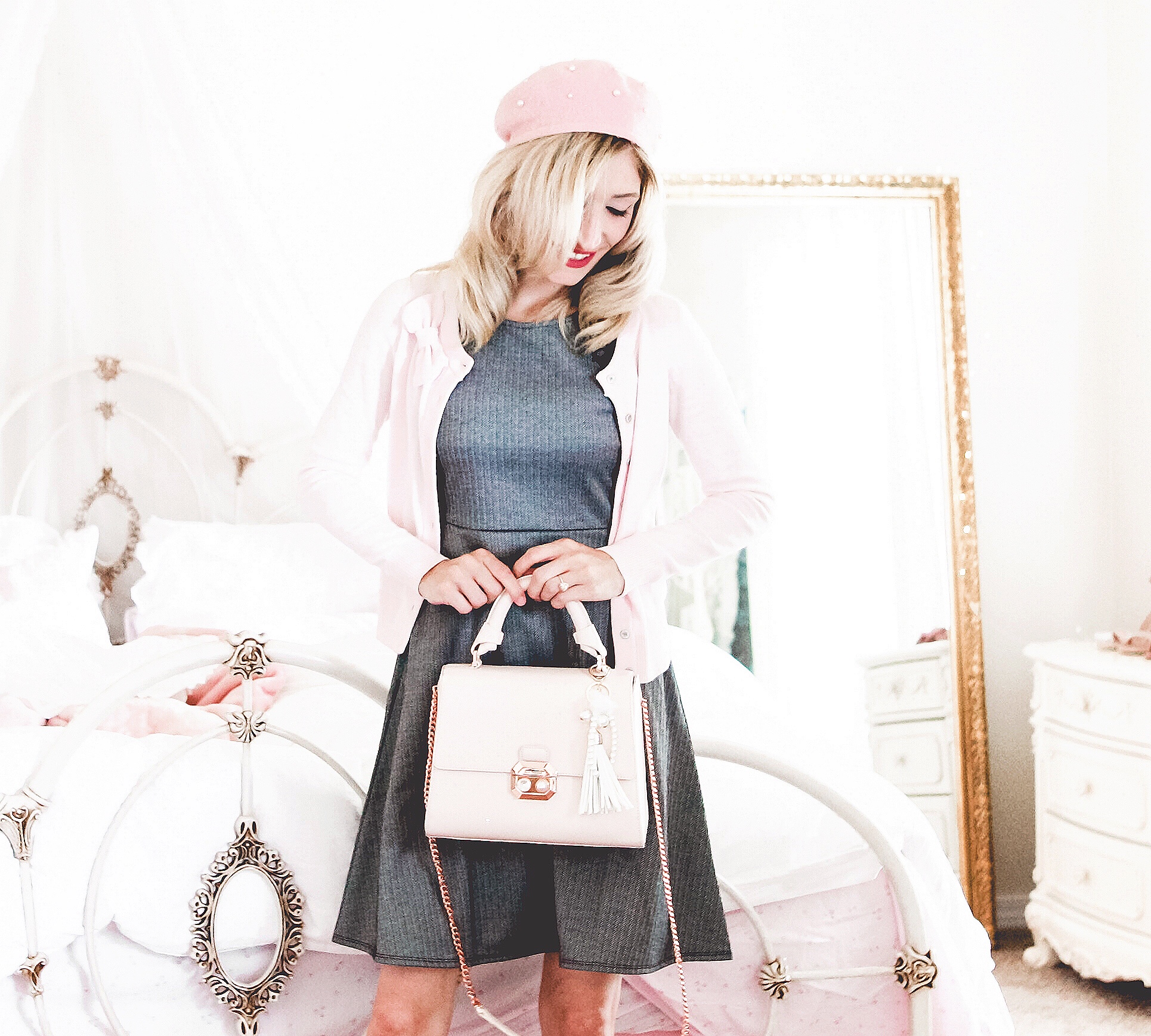 This post has been sponsored by Banana Republic, however, all opinions are 100% my very own, as always.
If you know me at all, you know I'm a gal that's head over heel for all things pastel. However, I'm branching out this fall and doing something a little different when it comes to my wardrobe.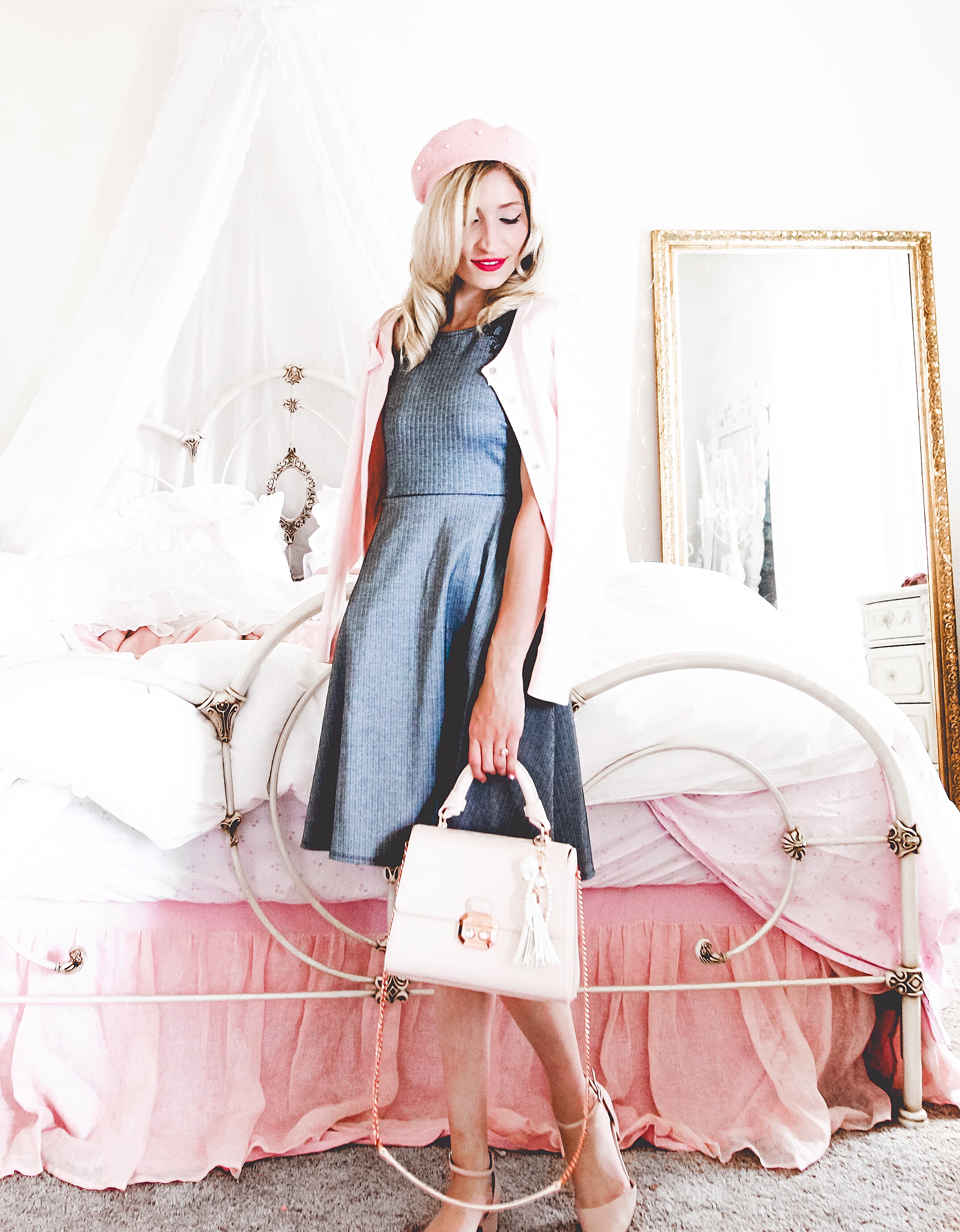 I've been seeing the plaid trend all over for fall and I must admire, it has peaked my interest.
Most of all I've enjoyed seeing various shades of grey plaid mixed with different dresses, skirts, and tops.
While shopping at Banana Republic I stumbled upon two different dresses that resembled this different style and I'm sharing them right here with you!
The first is a fit and flare style, to be exact it is the herringbone embroidered fit & flared dress. This style of dress just so happens to be my favorite among all styles of dresses and features a black a white print with black lace detailing at the shoulders. And it has pockets! This always gets me super excited, honestly, I'm not even sure why lol.
The second dress features a plaid print with godet detailing and cap sleeves. Cap sleeves are another favorite of mine. To me, they exude feminine style. There's something just so classic about them.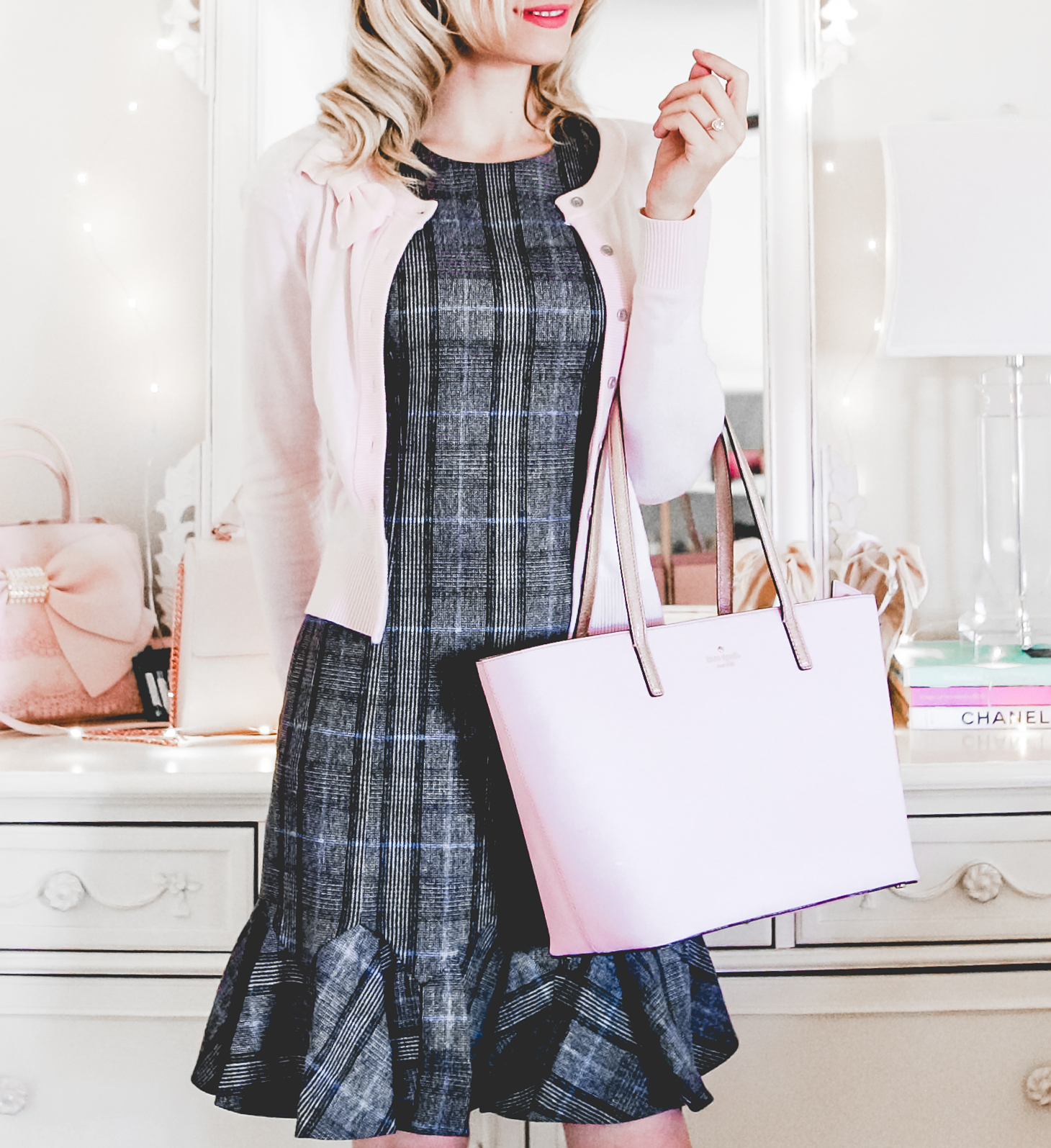 Since it is typical of me to have pink in just about every look, I felt that it was essential for me to add it to contrast the darker tones in both of these fall looks.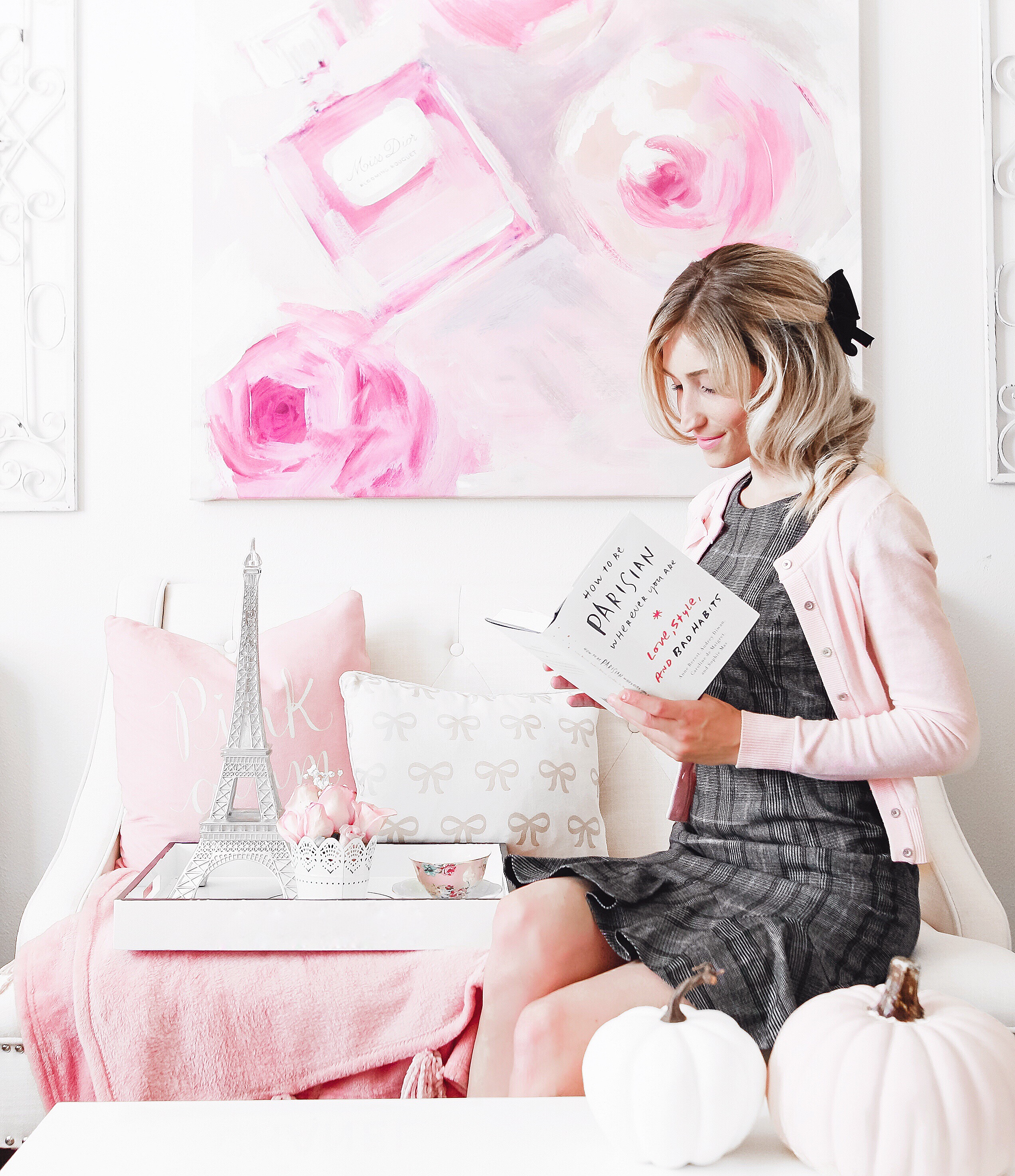 I also wanted to add a dash of Parisian style to both dresses so I complimented one look with a pearl accented beret.
Both of these dresses I think are very versatile pieces and that's always a plus when it comes to my wardrobe.
I love how either dress can make for a very sophisticated, even work-ready look while also having the ability to be transitioned into a look that you could wear just about anywhere.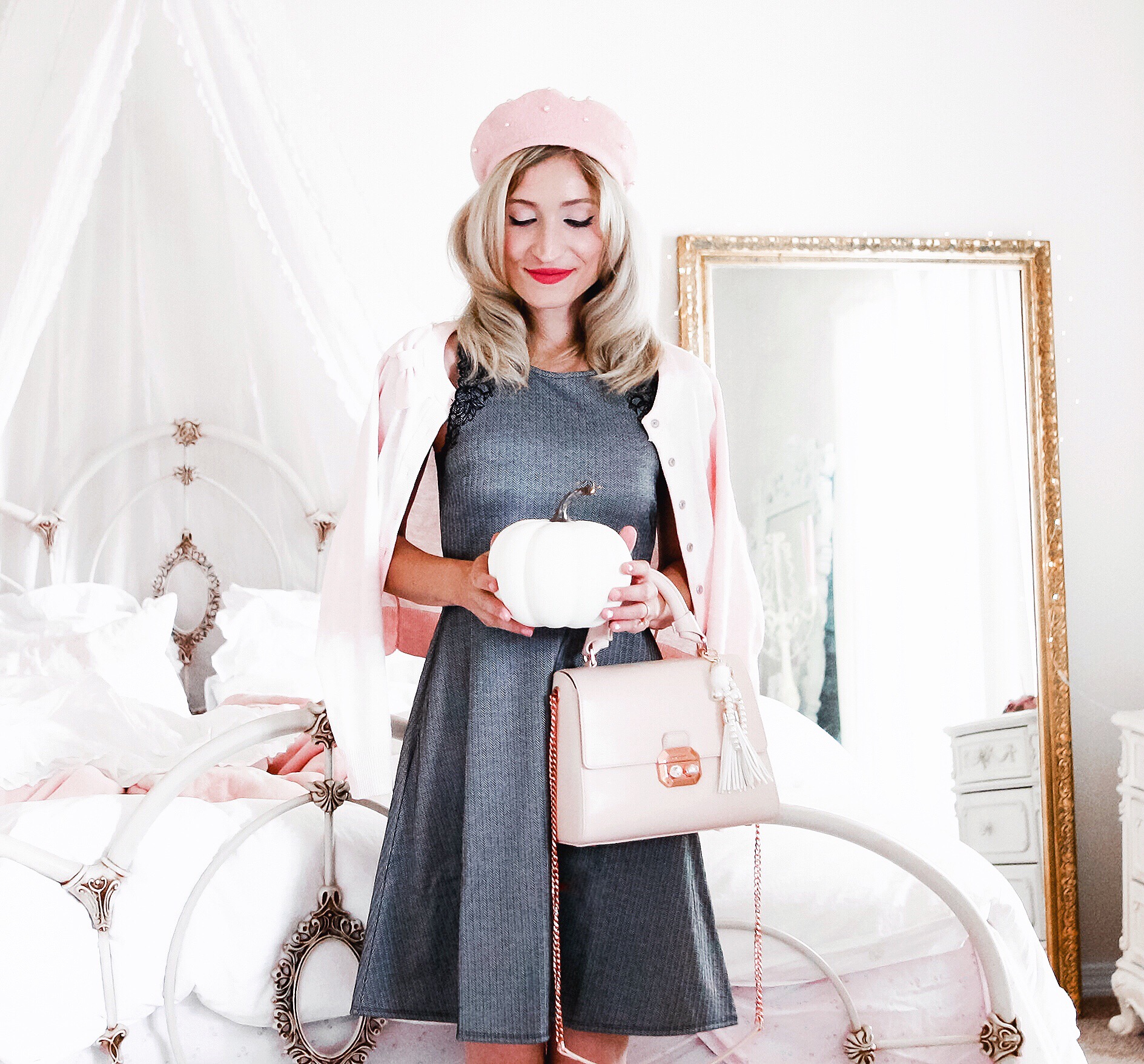 If you like either of these darling dresses you can find the fit & flare right here, and the plaid dress right here.
Are there any new styles you're trying and loving this fall season?
SaveSaveSaveSave
SaveSave
SaveSave
SaveSave
SaveSave
SaveSave