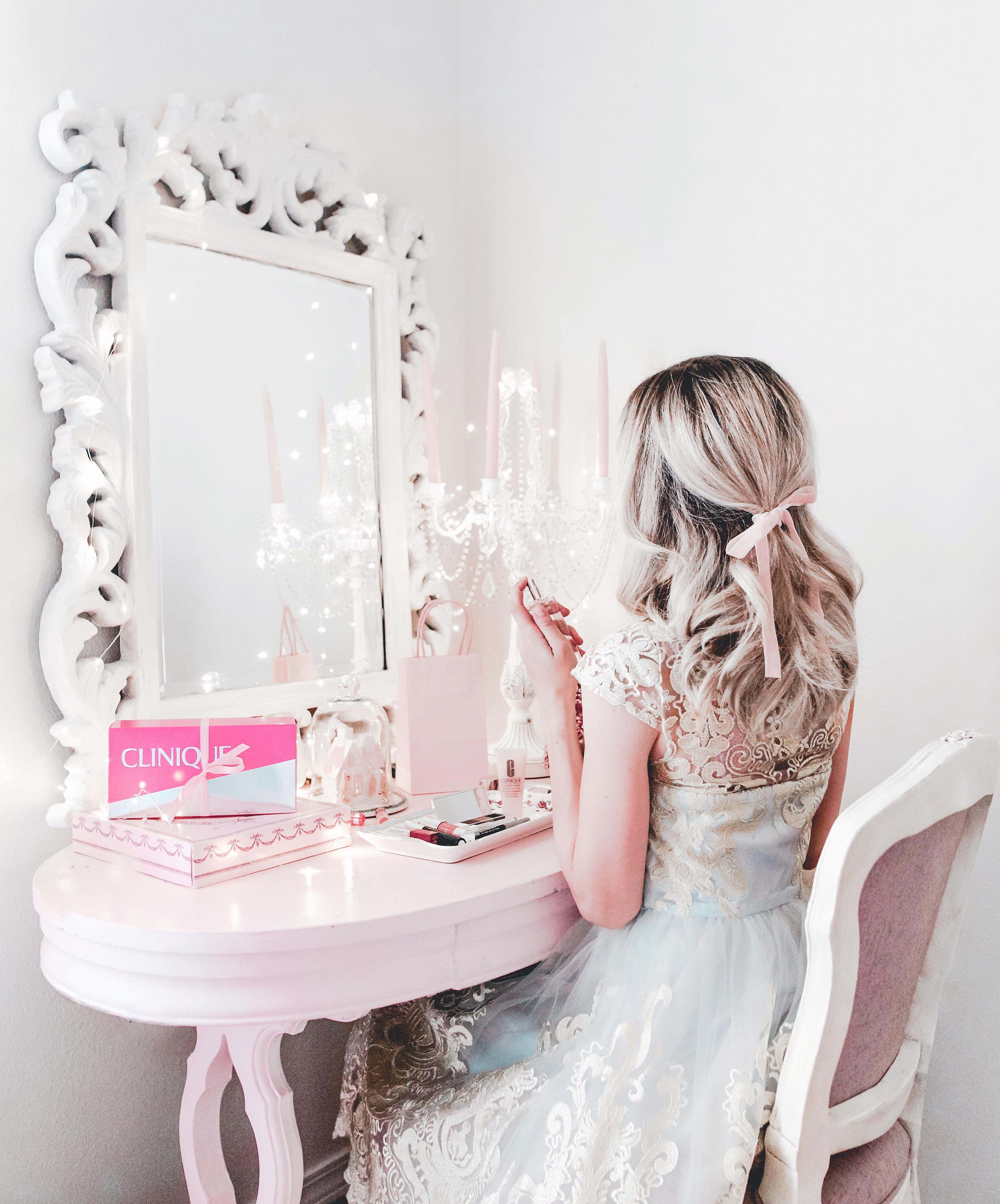 This post has been sponsored by Belk however, all opinions, as always, are 100% my very own.
 The holidays can be so magical and offer a great excuse to sparkle and shine. With so many festivities to take part in, comes the fun of curating fabulous outfits and a holiday makeup routine to put our best cheerful-foot forward. Let's not forget that it is also the season of giving! And sometimes this can pose quite a challenge when you just can't think of what gifts to give. But don't fret because in this post I'm sharing beauty items that work great for a classic holiday makeup look & work just as well as gifts for this holiday season.
When it comes to makeup and my style, a classic and elegant look is always at the forefront of my mind. So a classic holiday makeup routine seemed like a wonderful idea for me to put together and share with you.
To bring this festive makeup look to life, a little help from Clinique & The Belk Department Store would be required.
To be exact, the complete package from Clinique would be just what I would need.
This complete package includes the Chubette's Gift Set, the Clinique Happy Gift Set, and the Merry and Bright Gift Set.
Here's Why These Sets Work Perfectly For A Classic Holiday Makeup Routine
Let's start with the eye-candy Chubette's Gift Set This set features a beautiful array lippies in colors that will work for just about any holiday look you have planned this season. The pink and purple shades speak to me the most but I also love the red hues since they resonate with the festive season best. These little beauties are holiday party ready as they will pop into your purse with ease, ensuring colorful lips, all night long.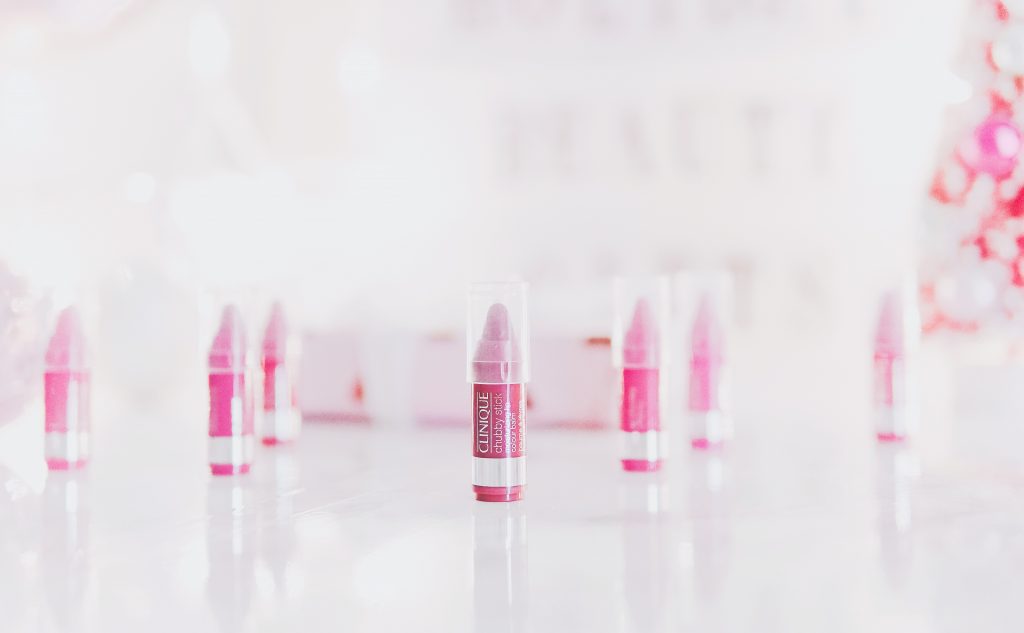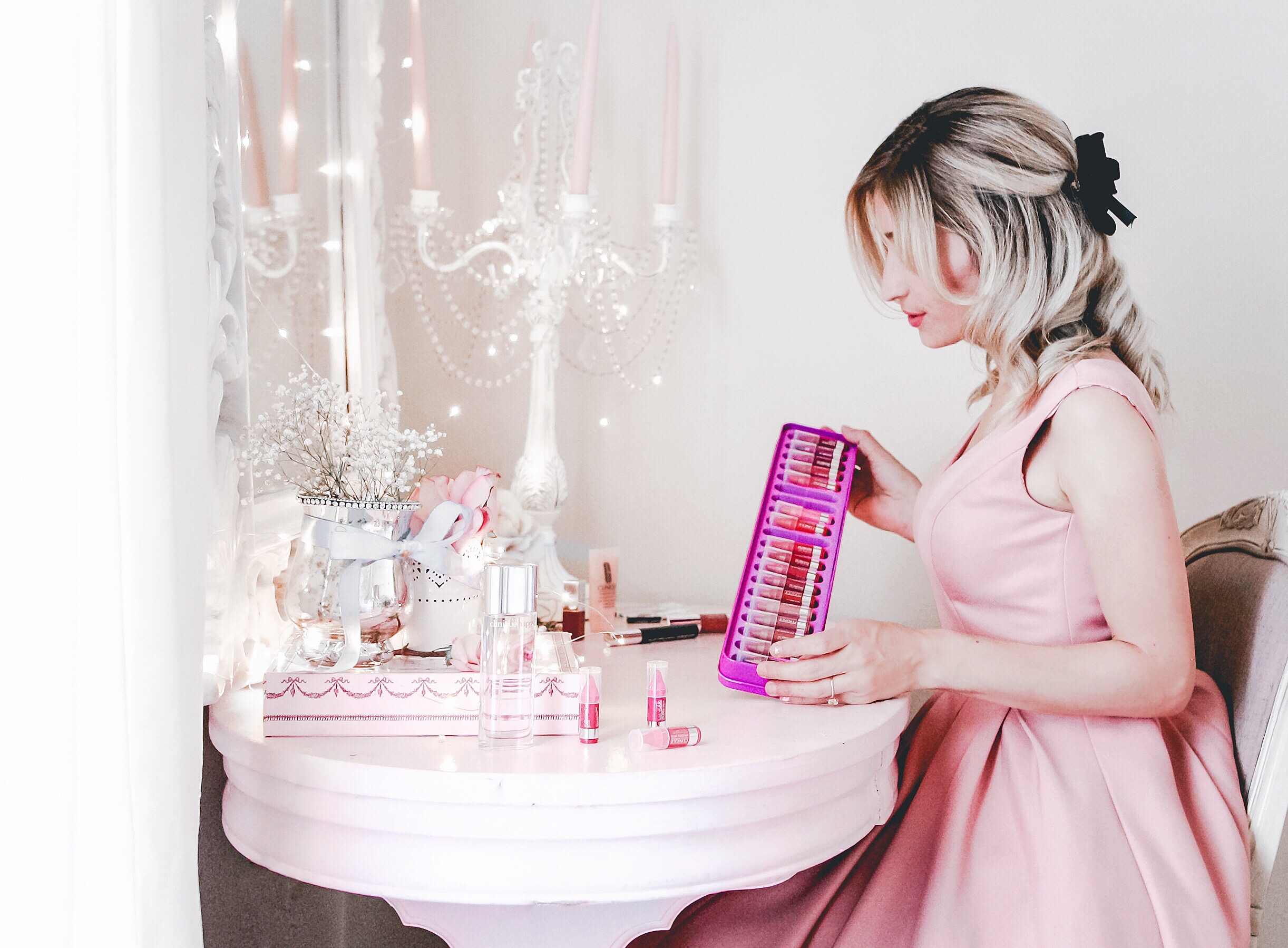 Next up on this holiday makeup list, the Merry and Bright Gift Set by Clinique. Literally, every piece you could need to create a classic holiday look is in this set. When I think of classic, I think of something simple yet elegant. I personally, never like to go overboard with my makeup look and like best a look that enhances my facial features instead of drowning them out. This classic holiday makeup look requires, an eyeshadow set with shades that work during the day but also will also make a statement at night.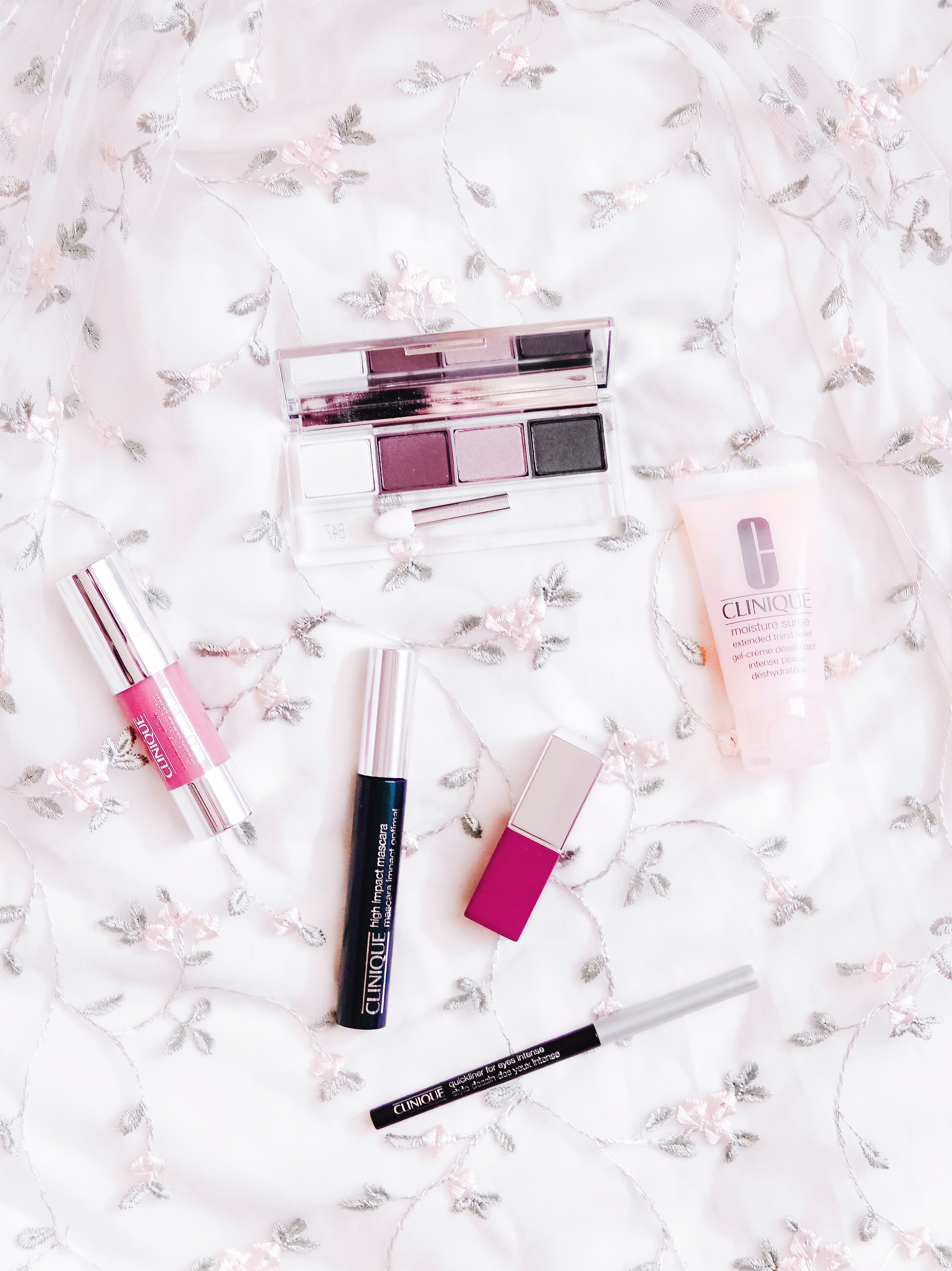 You'll find this palette in the Merry and Bright Gift Set set along with a mascara and eyeliner that, when combined, can create the loveliest of looks.
On top of that is a beautiful lipstick with a hue that's similar to cranberry. It adds that touch of holiday glam complimenting your overall classic holiday outfit.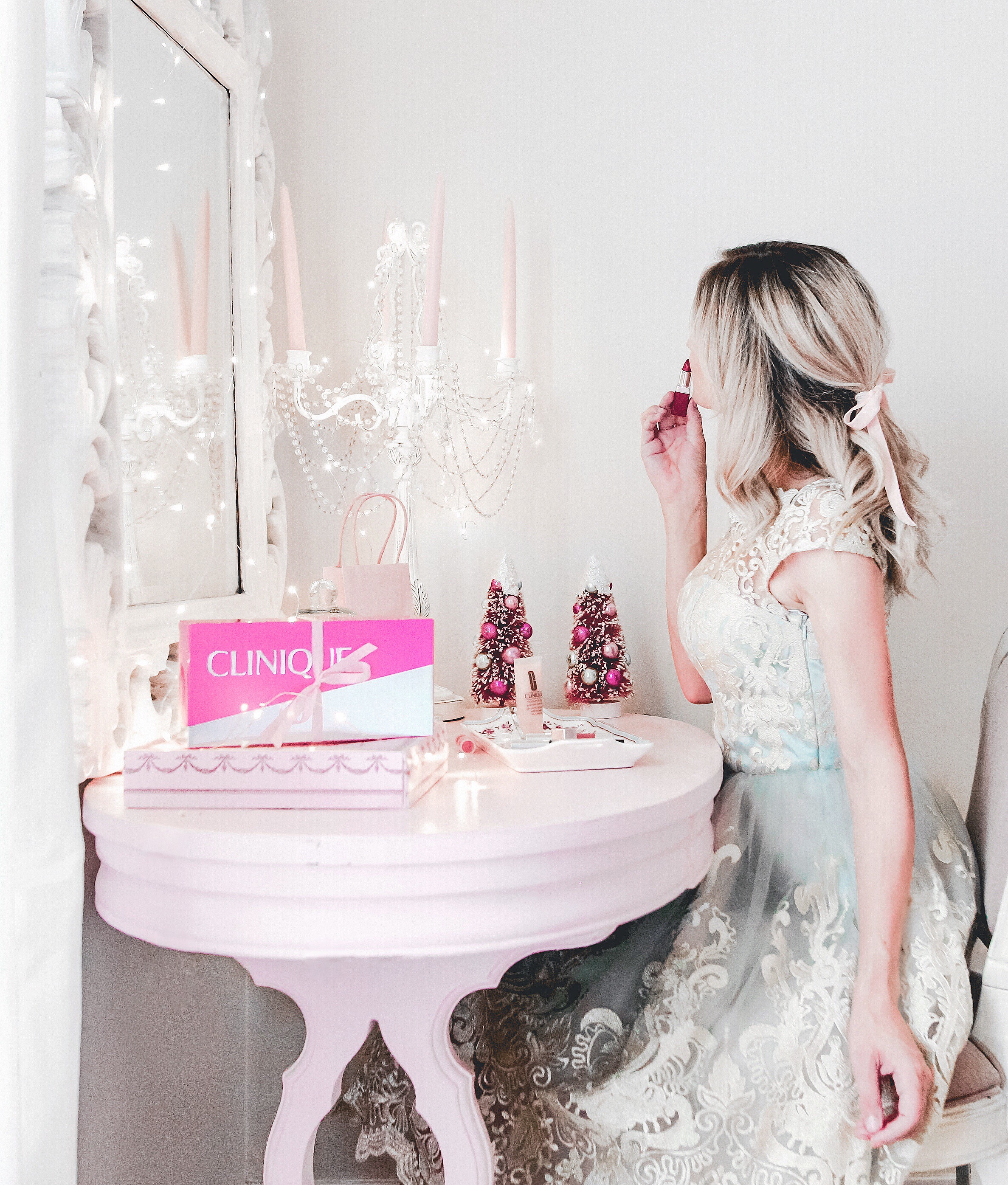 This set also features a chubby stick to give those lovely cheeks of yours a dash of blush and a cream that adds silkiness and moisture to your skin during this brutally dry months.
Last but not least, is the Clinique Happy Gift Set.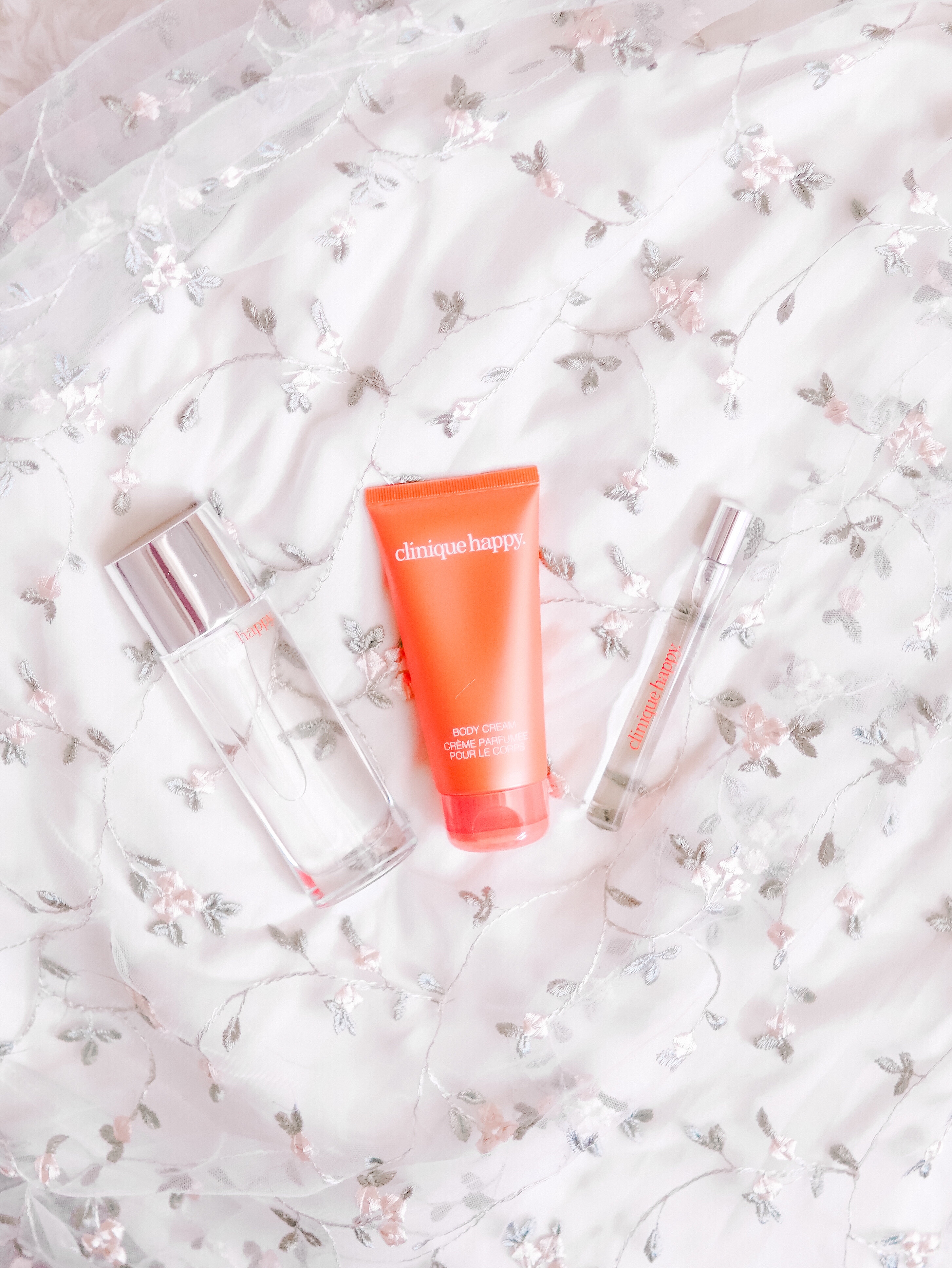 Let me tell you, I LOVE fragrances of all kinds. Ok, not ALL kinds, but I just love fragrances, period. Whether it's in perfumes, lotions or candles, they remind me of beautiful memories or help me preserve ones in the making. I know this isn't their intended purpose, but it's a total plus!
With the Clinique Happy Gift Set, it features a fragrance that is fresh but not overpowering making it a scent that will captivate plenty of people. This is great because during the holidays, plenty of hugs are going to be given and you want to smell good to all those your hugging!! Right?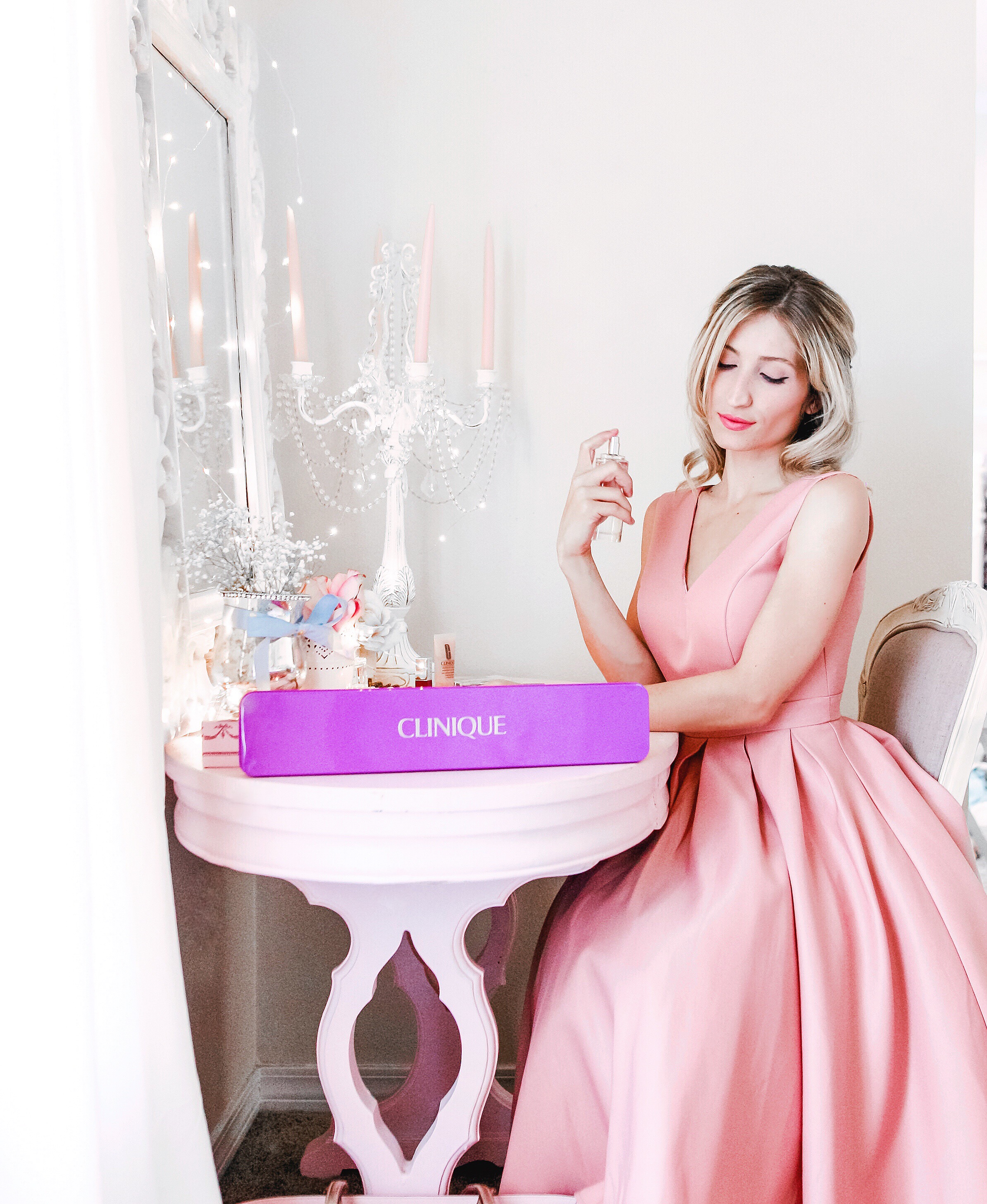 Each of these sets by Clinique you can find at The Belk Department Store and with the Holidays fast approaching I wouldn't wait when it comes to prepping for your holiday look. Which by the way, I know is going to be fabulous! The
The possibilities for your holiday beauty routine, with these sets, are endless.
 While they help create a classic makeup look for the holidays they also can be wonderful gifts to share with those lovely ladies in your life.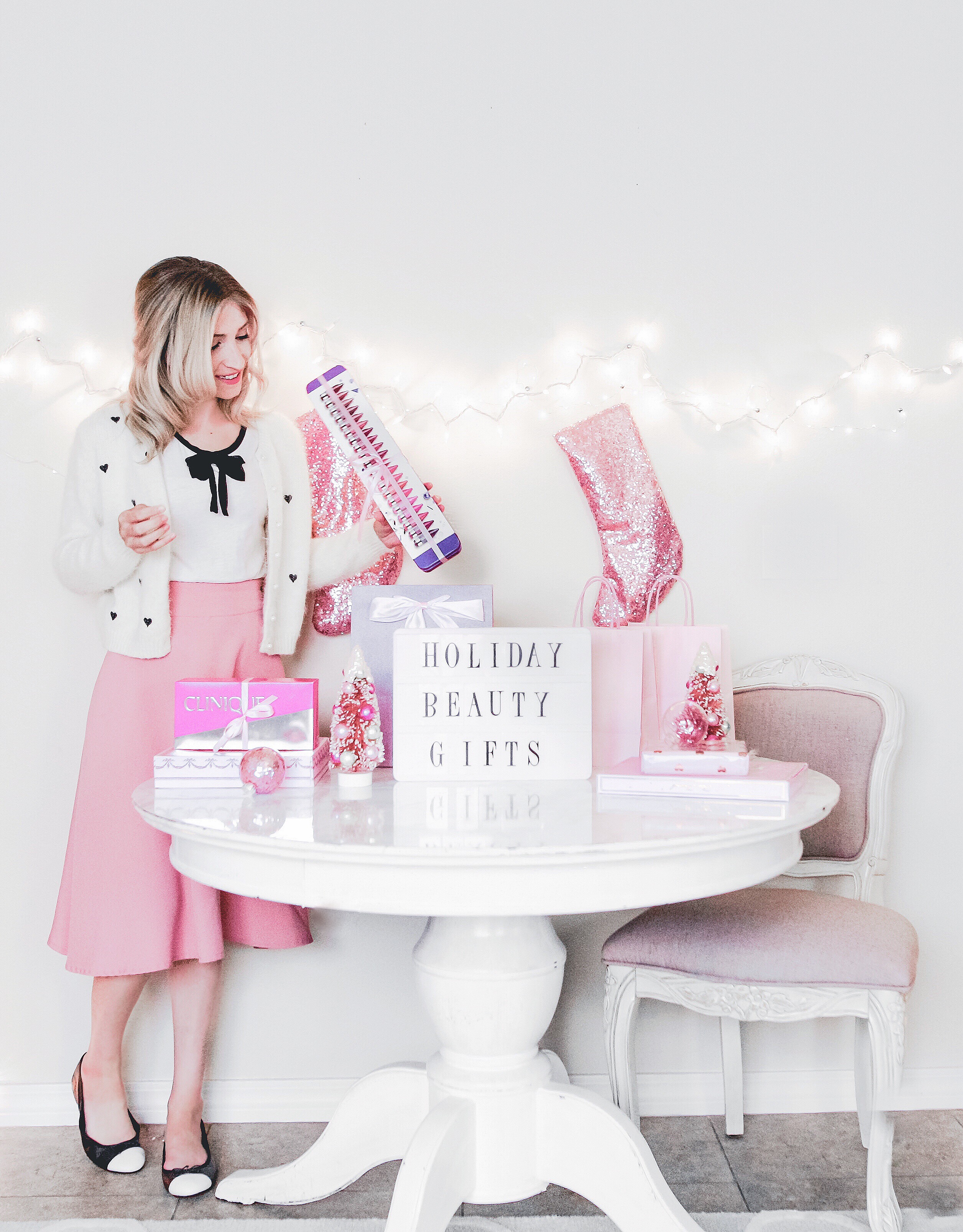 I'm not going to lie, when it gets close to the holidays I'm usually behind on shopping for gifts. On top of that, I really struggle when it comes to gift ideas. However, I can easily see these sets as wonderful gifts because each set is versatile enough for those with different tastes.
With the Chubettes, there's such a large selection of colors, I'm pretty sure any gal could find a few shades in this collection that'll make her heart sing.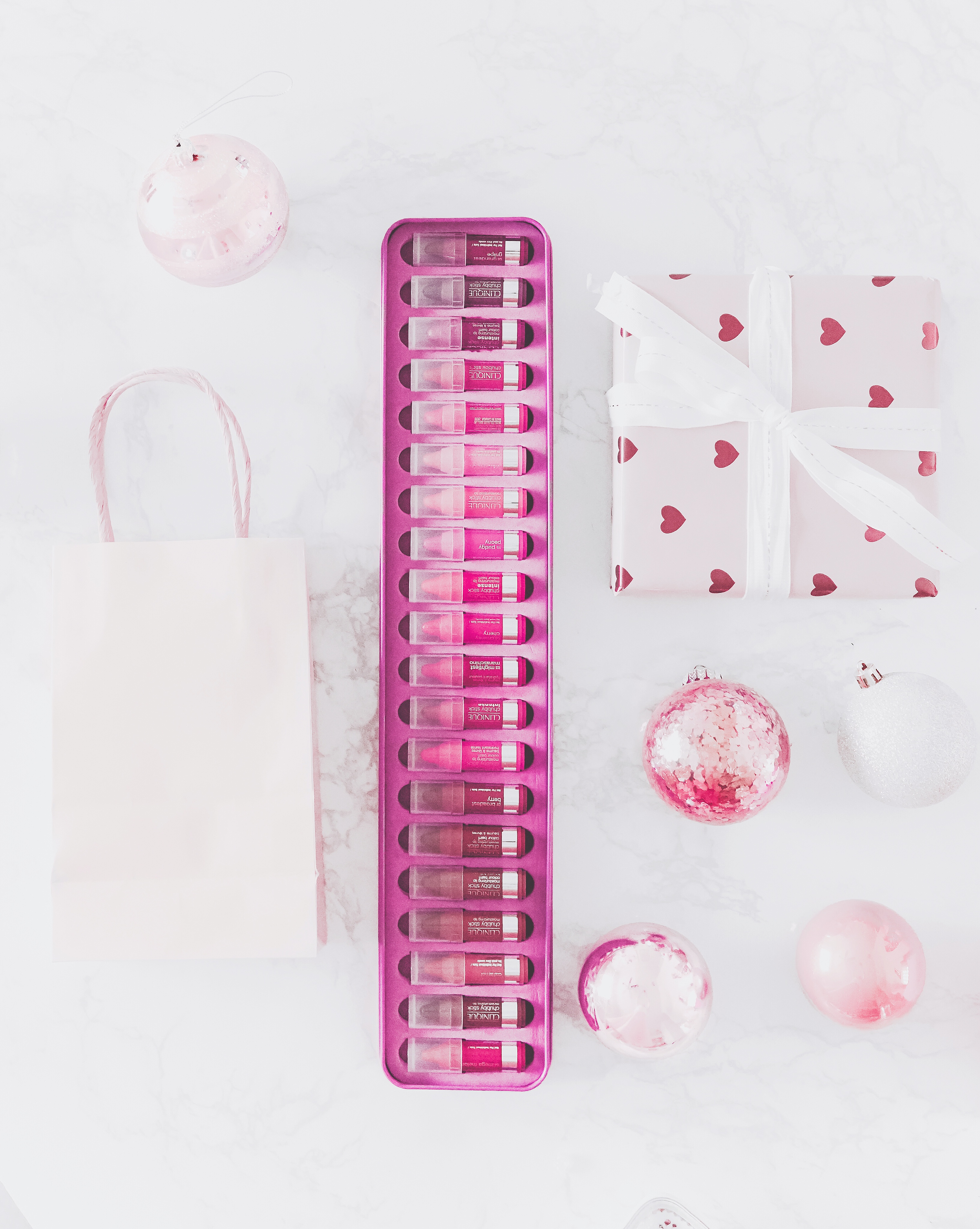 I've also found, after trying the colors myself, that mixing a few different shades together brings out colors I love the most. Who doesn't love something that's custom made to their own liking? We're all unique, aren't we?? And I always love having many options so this my loves, is a win-win when it comes to a perfect beauty gift!!
As for the Clinique Happy Gift Set, it features a fragrance with very subtle & fresh scent. For some women, perfumes that have too strong of a scent can be a total turn off but this one I think is just right which makes for a good gift as well.
And again the Merry and Bright Set has just about every essential needed to create a look that will be holiday glam or even classic and understatedly elegant.
If you're short of ideas this season, head to Belk for all things beauty to create your very own classic holiday look or knock out some holiday shopping with gifts that won't disappoint.
I loved putting together this post for you and want to hear what look you're most excited about wearing for the upcoming holiday season.
xo.