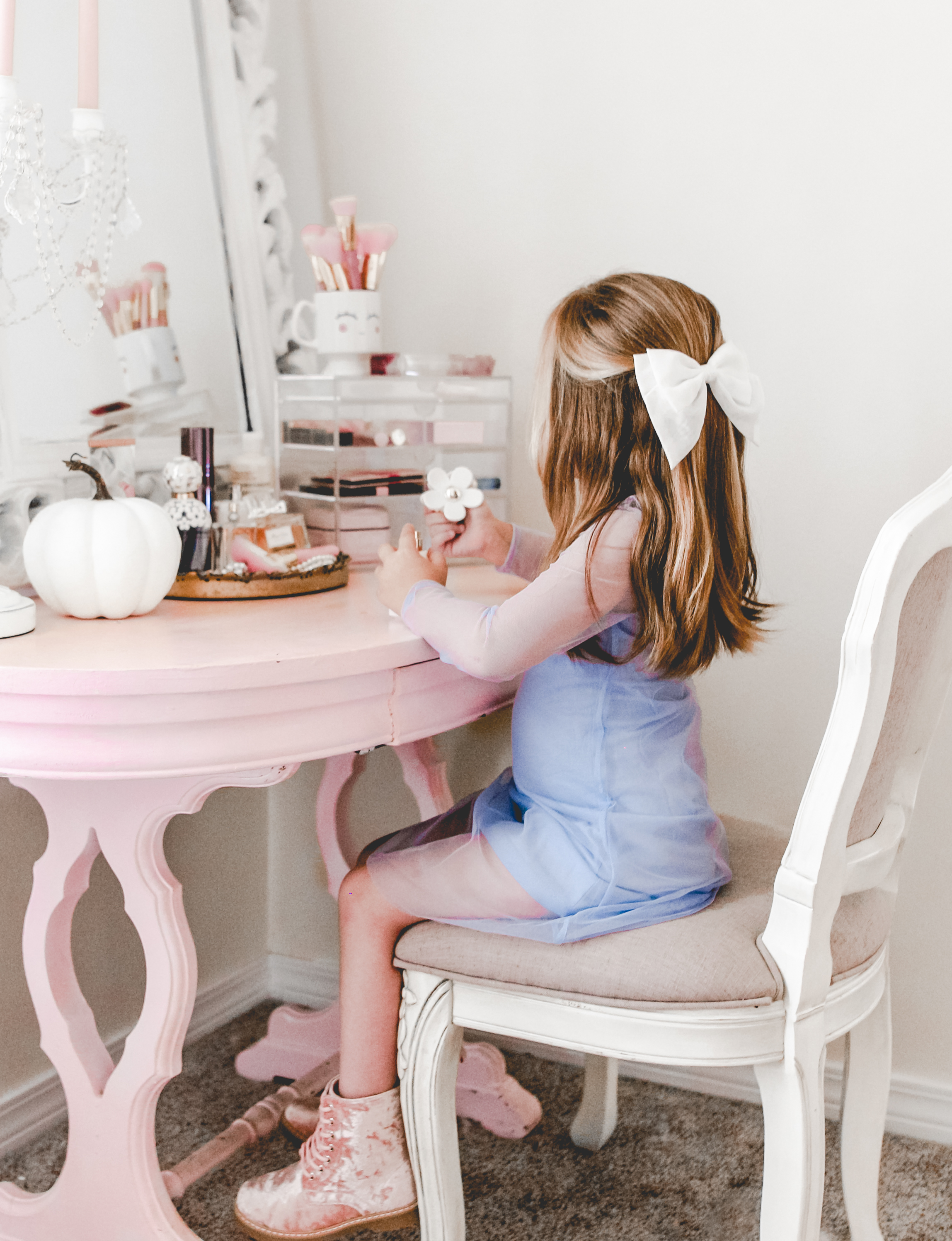 This post has been sponsored by Fabkids, However, all thoughts and opinions are 100% our very own. We hope you love these pieces just as much as we do!
Chloe recently received these adorable outfits and boots from Fabkids and was so excited to capture the looks to share them with you here on the blog.
She's quickly turning into a little version of her mama when it comes to her enthusiasm for embracing a style that's all her very own.
Each outfit, Chloe personally curated and decided which pieces would go best together.
For Chloe's fall fashion post she chose a pink velvet top paired with sapphire blue skinny jeans and tan colored-fringe boots.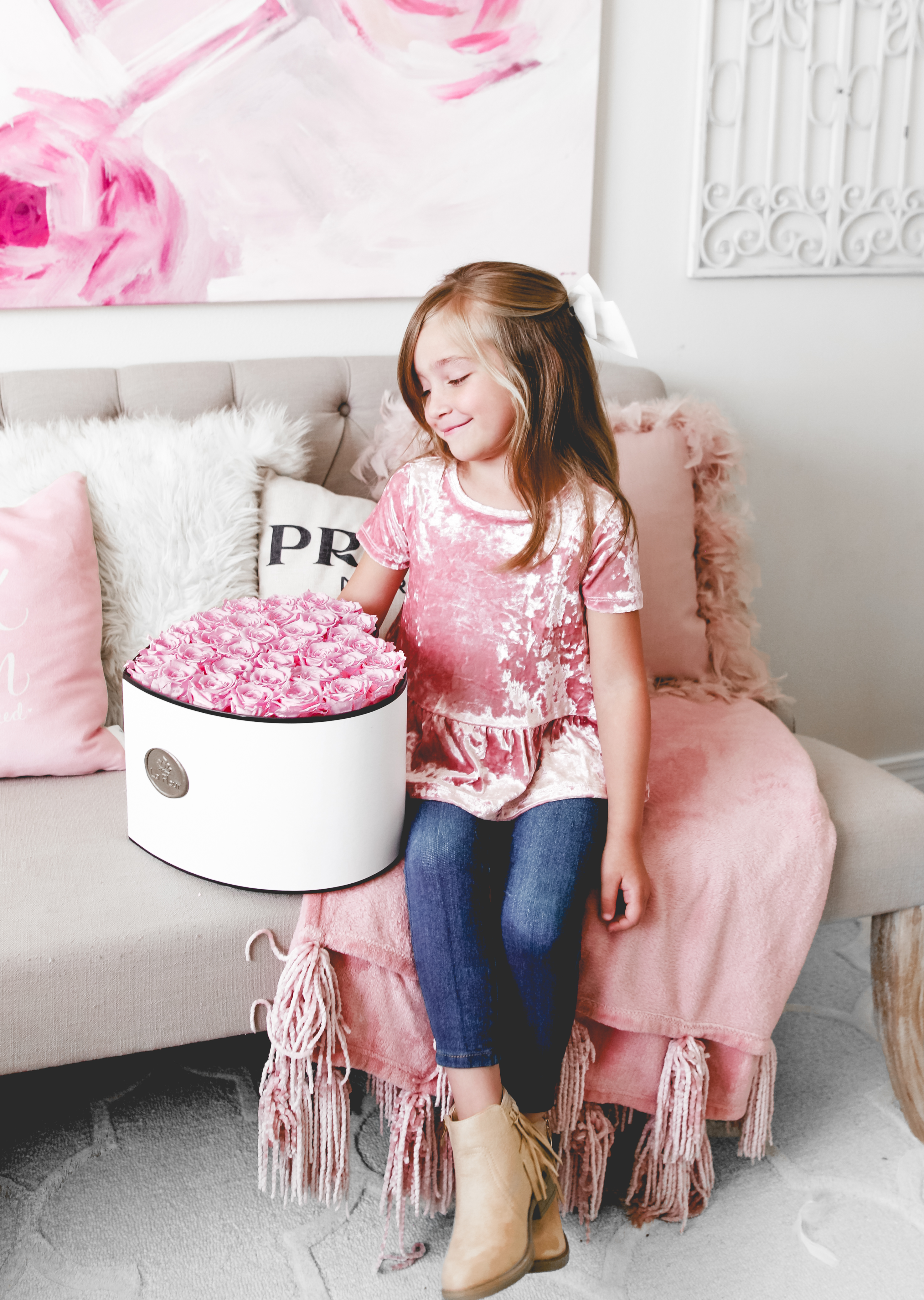 For her second look, she selected a beautiful tulle blue dress to style with a faux fur coat and pink velvet boots.
Out of all the pieces, the boots have been her favorite. I don't know what sparked her love for boots so much but she simply cannot get enough of them.
All summer long she sported cowboy boots where ever she went and with just about any look possible.
Through boots, her confidence shines and its sweetest thing to see as her mother.
Now that she has a bit more variation when it comes to her boot selection, she couldn't be any happier.
When it comes to my favorite trends for fall I am loving the velvet craze by far and so is Chloe. Especially when it comes to pink velvet!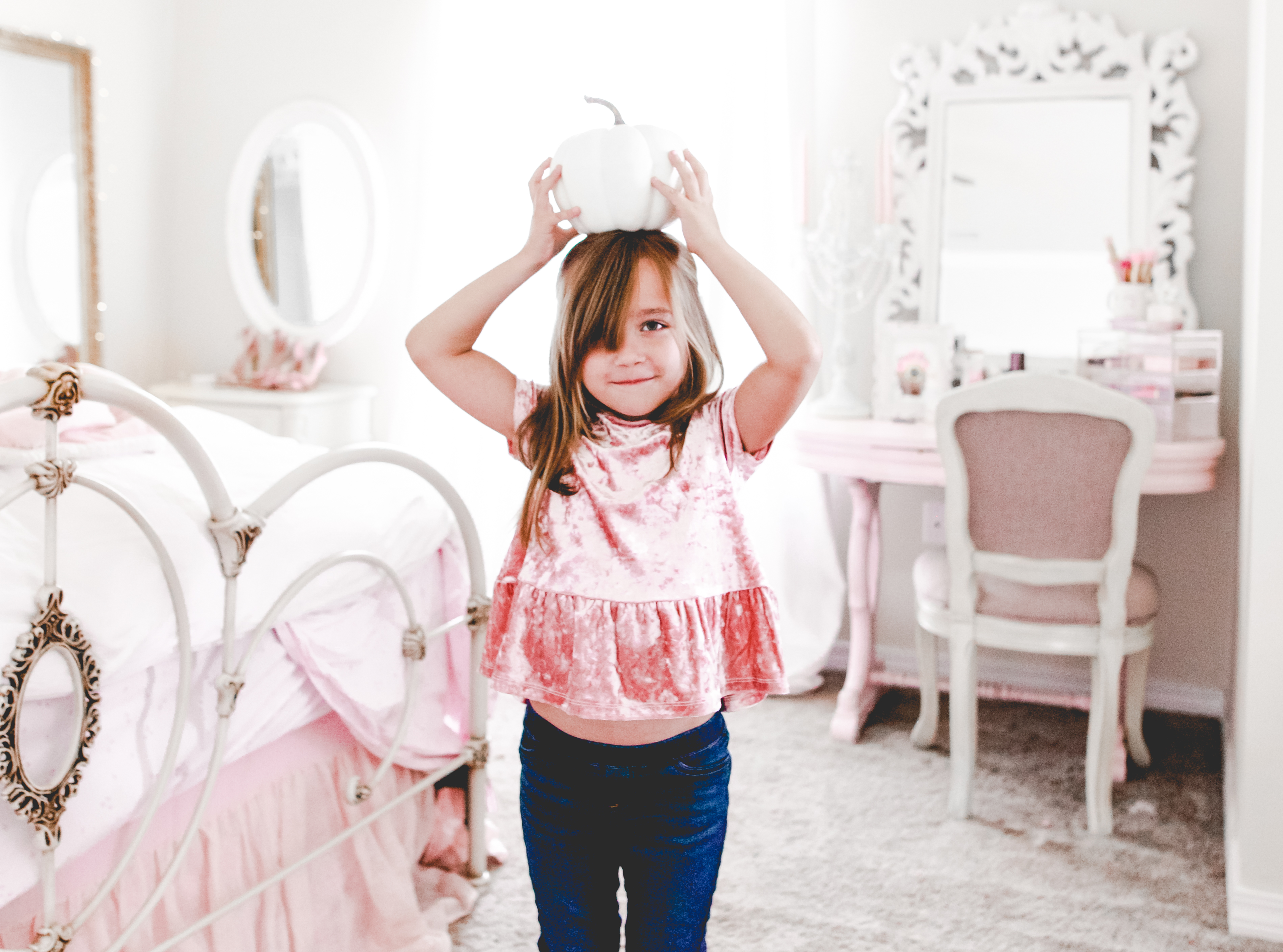 I find myself wishing that I could have the pink velvet boots, like hers, but in an adult size. They're just too cute and I can see them being the perfect finishing touch to a lot of her looks.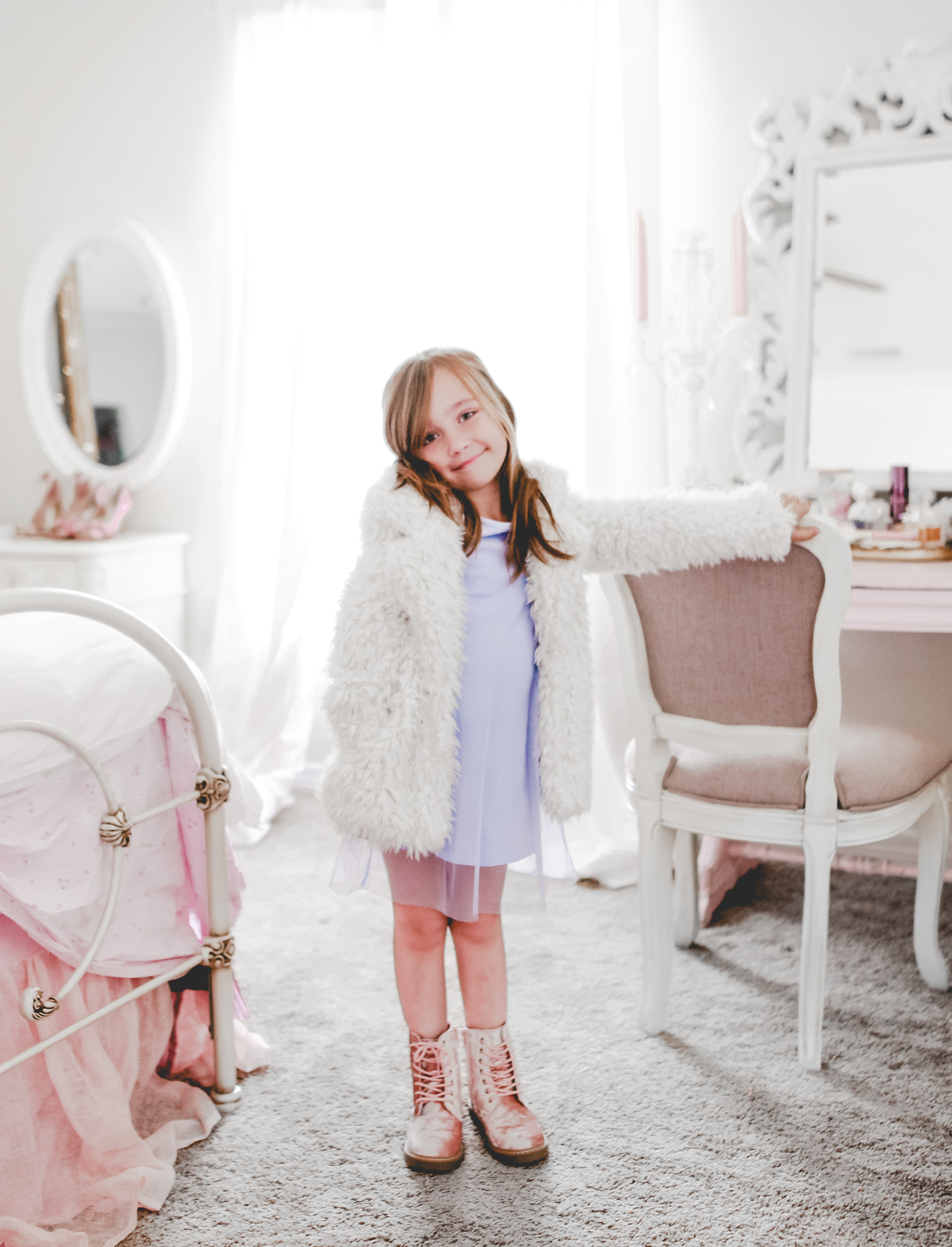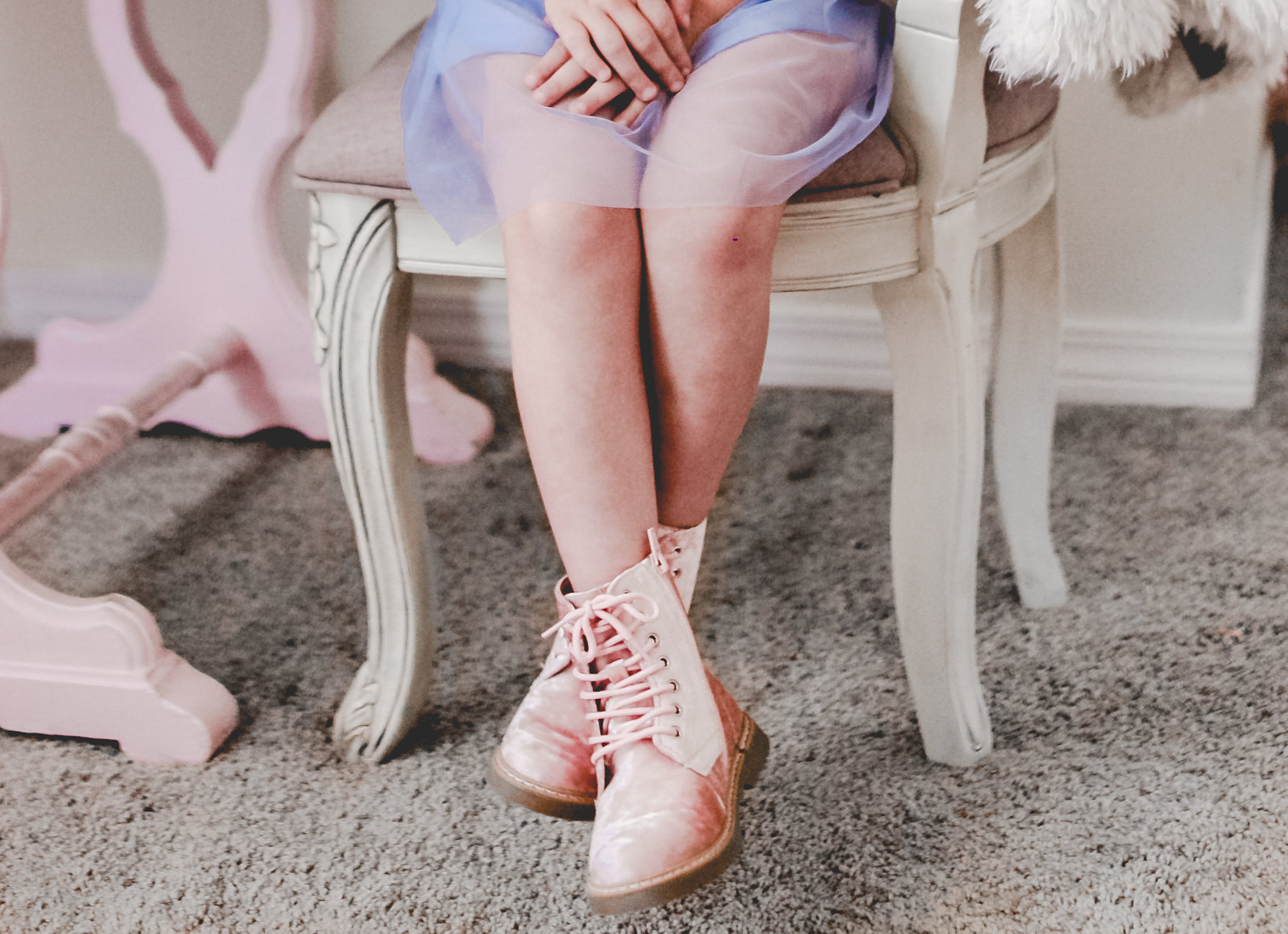 Chloe chose to pair these specific boots with her blue tulle dress and faux fur coat and I absolutely love the finished result and so did she.
The other fall outfit she styled is styled is perfect for just about any occasion as well and the tan colored boots exude fall vibes.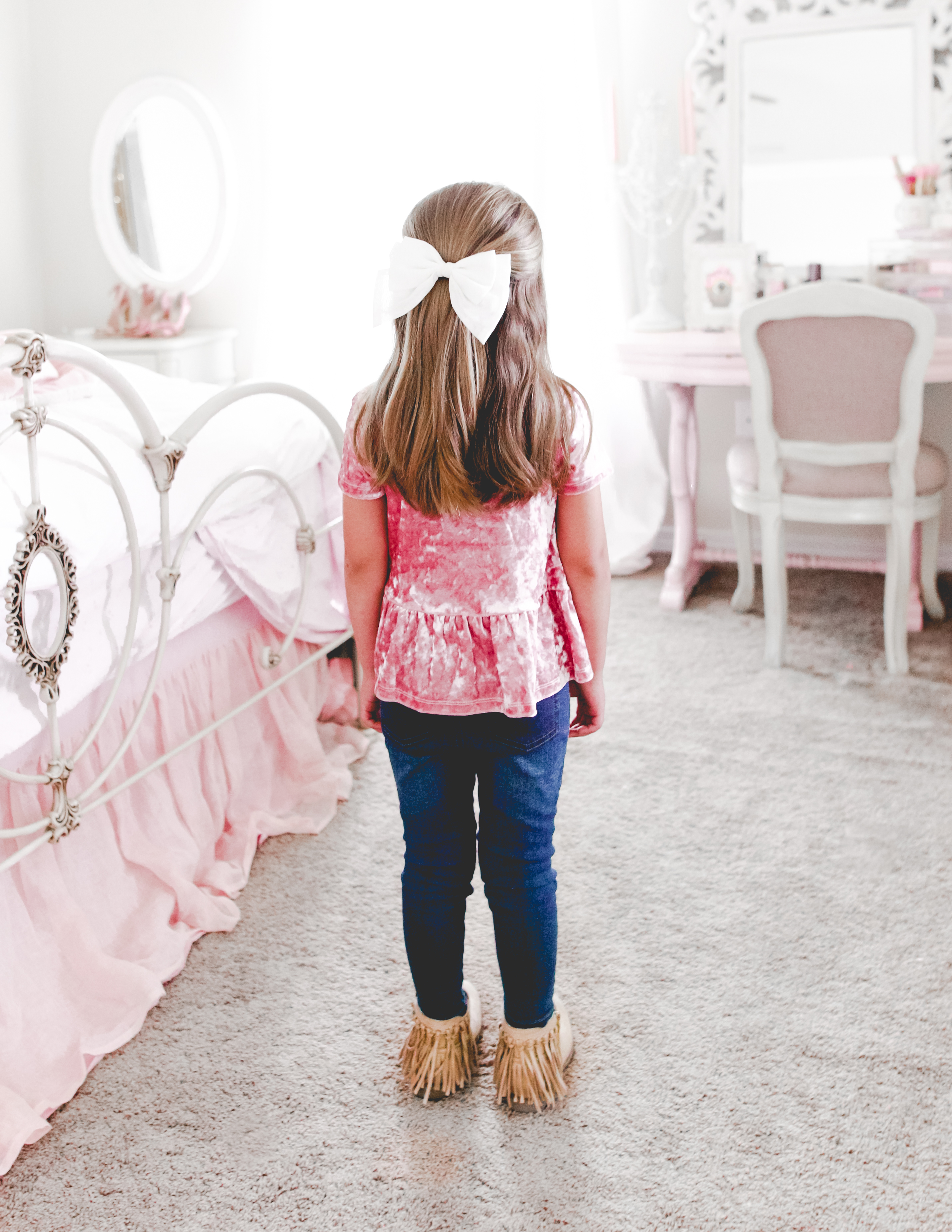 All of the pieces seem like great quality for the price, especially the shoes. I still can't believe that each pair is available for only $19. Which I think is such a steal because as you know children grow so fast and have to replace their wardrobe pieces on a constant basis adds up pretty quickly.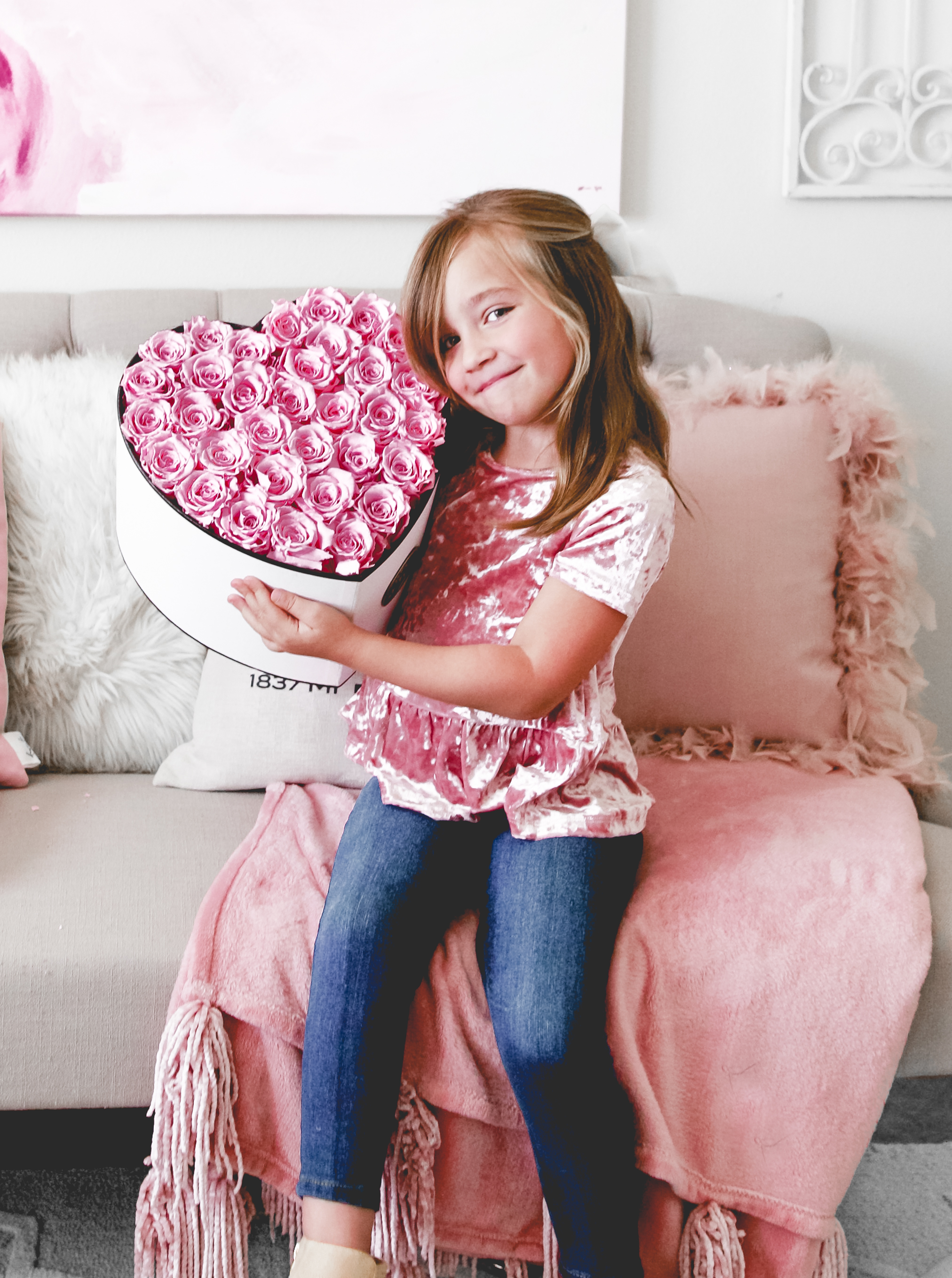 I think Chloe did such a great job picking looks that best represent a fall style she loves and we both can't wait to share more with of Chloe's style favorites with you!
If you want to pick up some of the cute styles offered from Fabkids as well they currently have a deal for buy one, get one free + $10 off on all boots when you sign up to be a VIP member. Simply click this link here to get this offer.
Have a beautiful week!
SaveSave
SaveSaveSaveSaveSaveSave
SaveSaveSaveSave