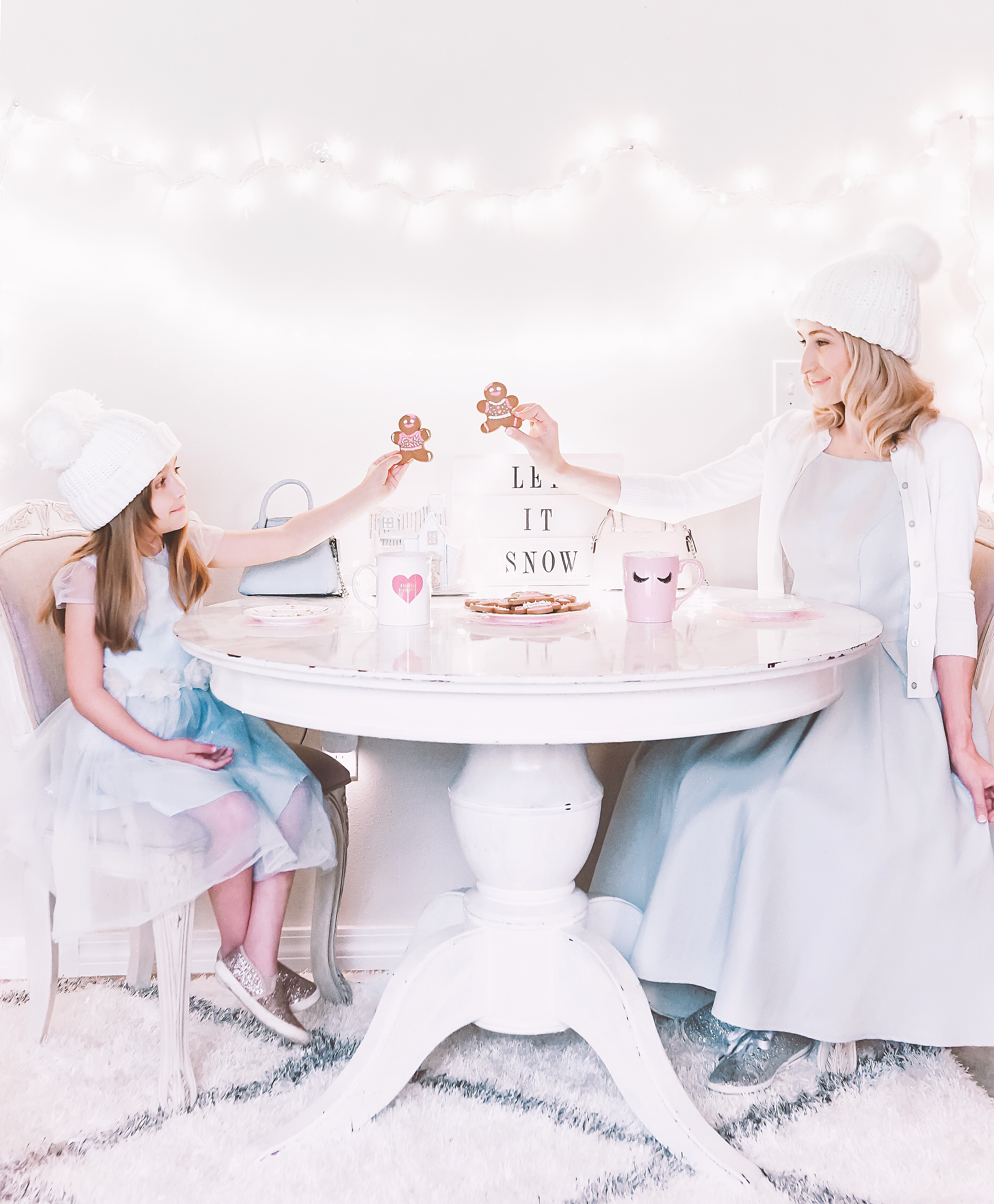 Chloe's now off of school for Winter break! Yay! So we're officially letting the festivities begin.
This year we've been all about coming up with new traditions and cute ways to really enjoy this time of year.
Each day, Chloe has run ideas by me of the things she wants to do before Christmas. She's been jotting them down in her notebook too.  It's just so cute I absolutely love it!
I really want this time of year to be special for her and to also create memories and new traditions that together we'll cherish forever.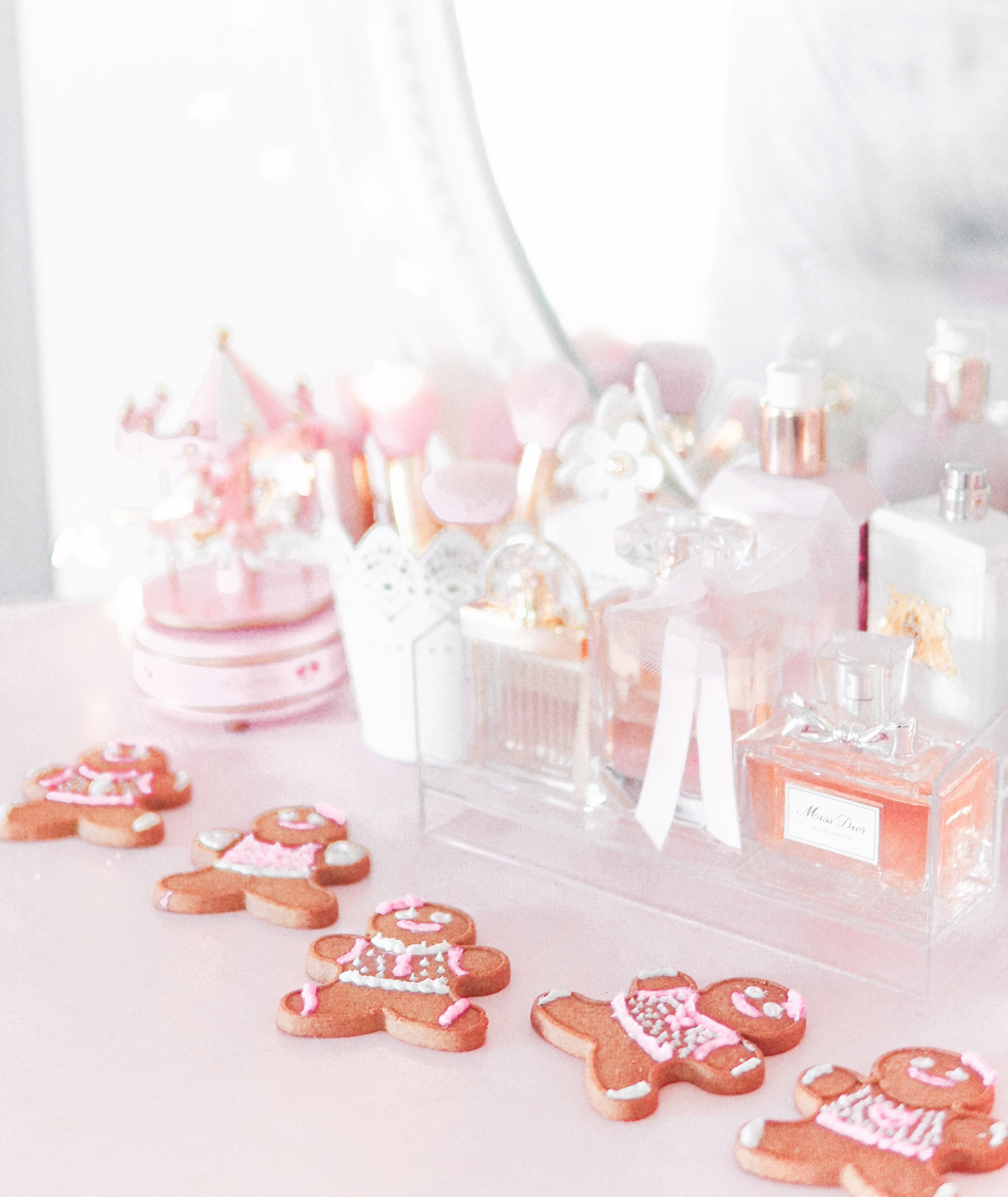 Growing up, we would always be with family for the holidays but now we live so far from everyone that it's just not doable.
So we're going to make the best of it.
Here are some of our cute ways for making the most of the final days before Christmas.
If you do any of these or try them let us know!!
First, we decorated gingerbread cookies.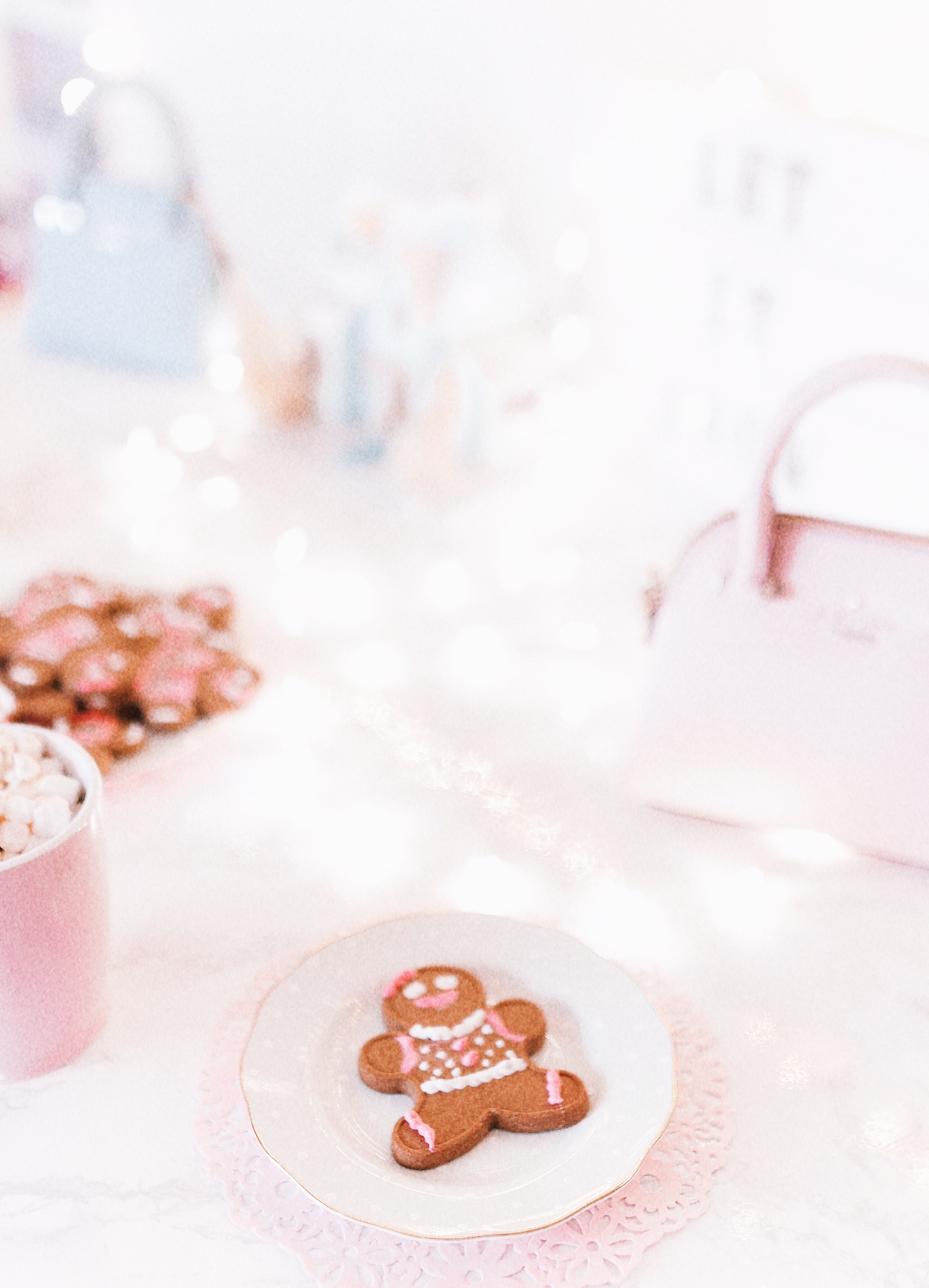 We didn't go the full route of making the gingerbread cookies but it was still pretty fun getting to do little decorations with icing.
Cookie baking is a must for the days before Christmas. We're still going to do that but they'll be sugar cookies & chocolate chip.
A new tradition for us this year will be cakes! You wouldn't believe what Chloe is planning for her cake.
She wants one to herself to make & one for me and her daddy.
Chloe's cake will be chocolate with sour skittles, starburst, fruit, chocolate chips, Oreos & more…
Yes, it sounds like a bit much but she's so excited about it lol so we're going to let her go for it. She also wants to make a YouTube video of us working on the cakes so we'll see how that goes!
Another cute & fun baking thing that we're going to tackle is making homemade fudge. Fingers crossed that it works out.
If we can make it pink, all the better! Boy, there are a lot of sweets building up on the list! Lol
We're also going to fit in time for making paper snowflakes. We so should have done this sooner,  better late than never, am I right?
The days closer to Christmas to playing board games and chowing down on snacks. Candyland is definitely on the board game list. That and Hello Kitty Monopoly!
 Christmas Eve is exactly when we'll bake cookies for Santa while sipping down on hot cocoa with pink marshmallows.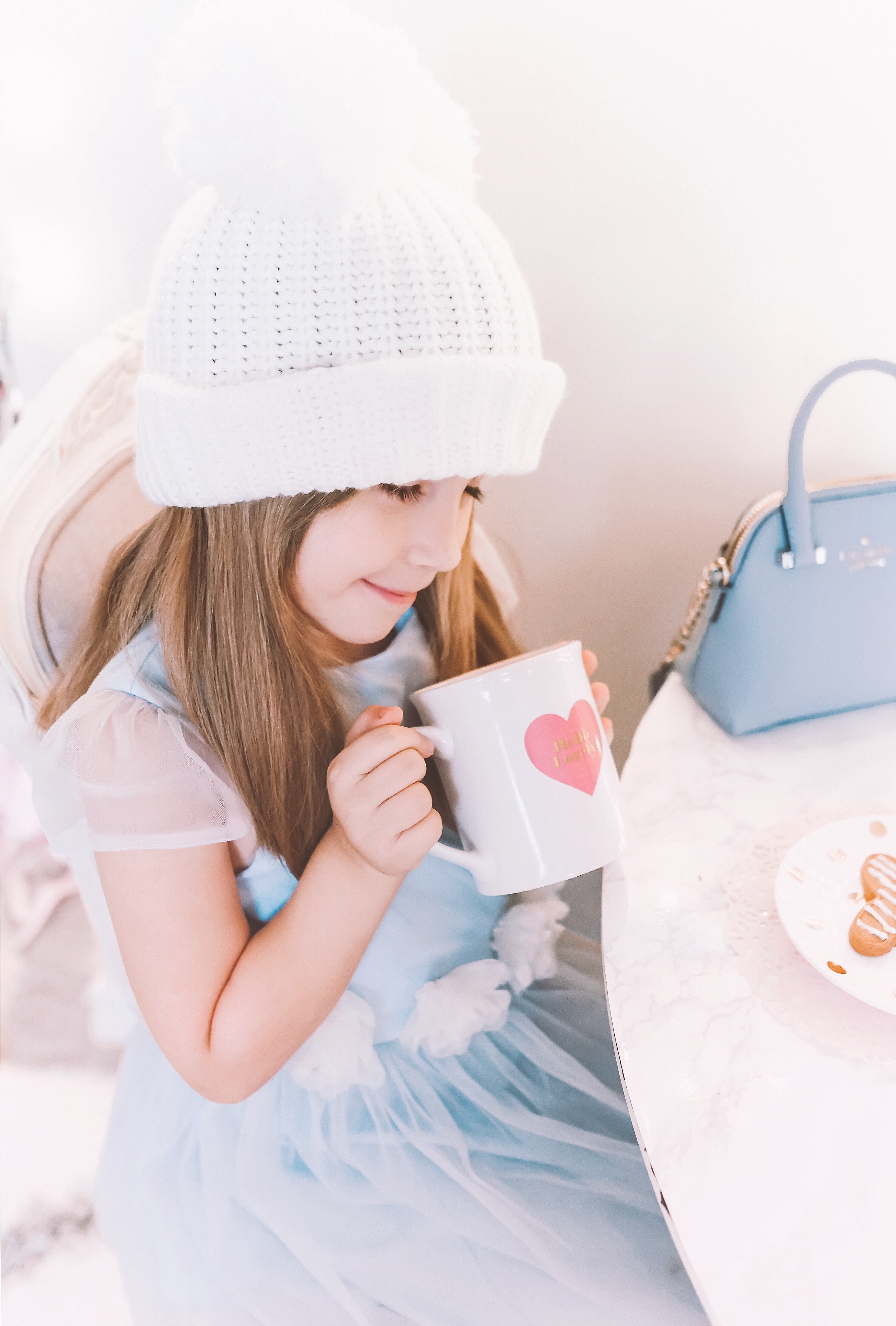 At night, we're going drive by the local Christmas lights display. Then before bed, we'll put Christmas PJs on, watch polar express and have the littles open up one present each.
Christmas morning, we'll wake up to Santa's presents! Then we'll cook a big yummy breakfast and then prepare for our Christmas feast. So much food!!! I love it!
Christmas is such a special day and for so many reasons but we want to also make the days leading up to it fun and memorable in their own ways as well.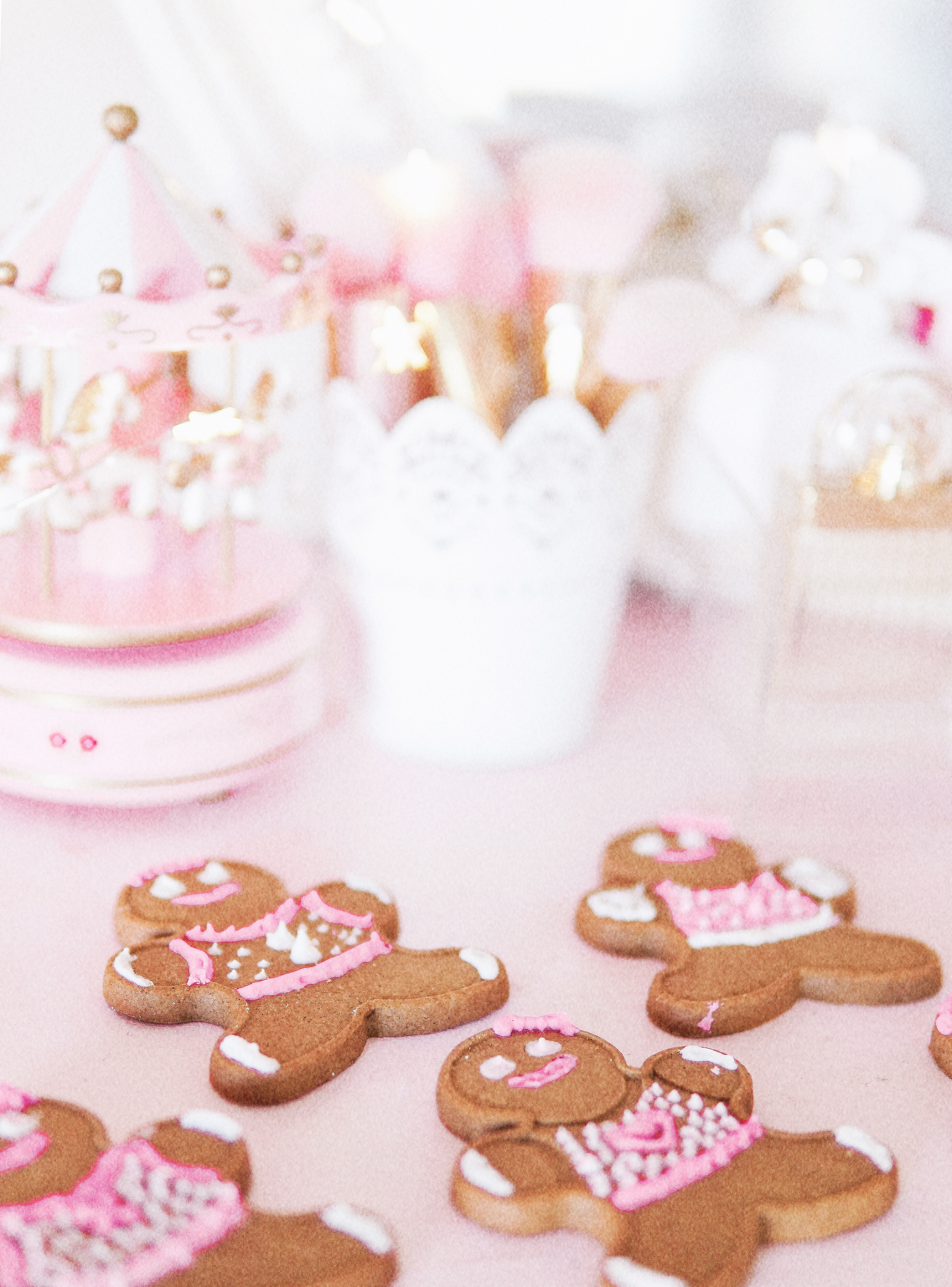 I hope that whatever your holiday festivities are that you enjoy them!
Happy holidays!
Xo.