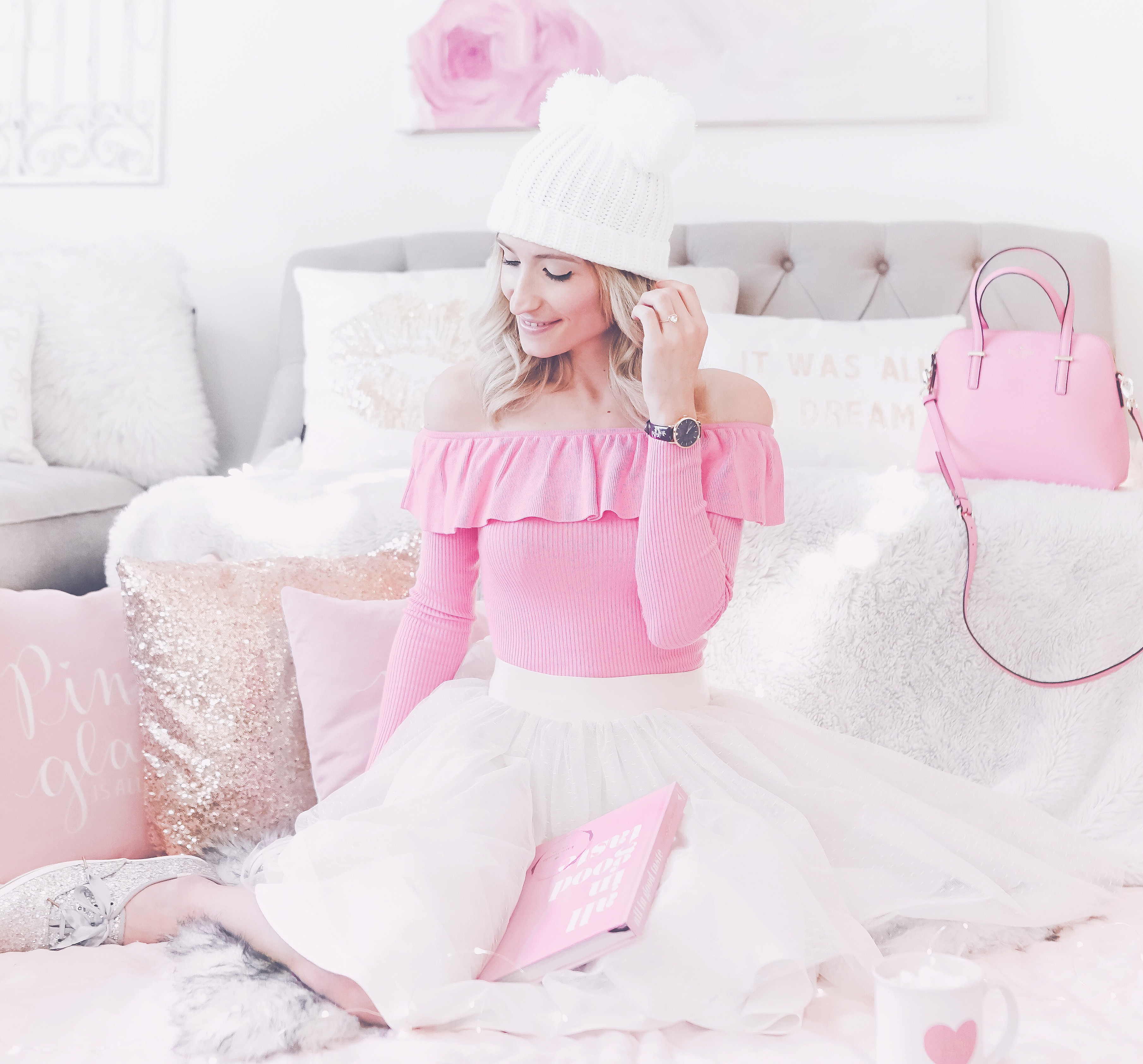 This post has been sponsored by Kate Spade, my most favorite brand ever!.. hehe and you must know all opinions are absolutely 100% my very own ;)
It's Christmas Eve Loves!!
I know I keep telling you that as if you didn't already know. I'm just excited!
So I wanted to share a short and sweet post for you, right on the blog, featuring my Kate Spade Holiday essential checklist.
If you know me, you know that for YEARS I have been the biggest fan of Kate Spade.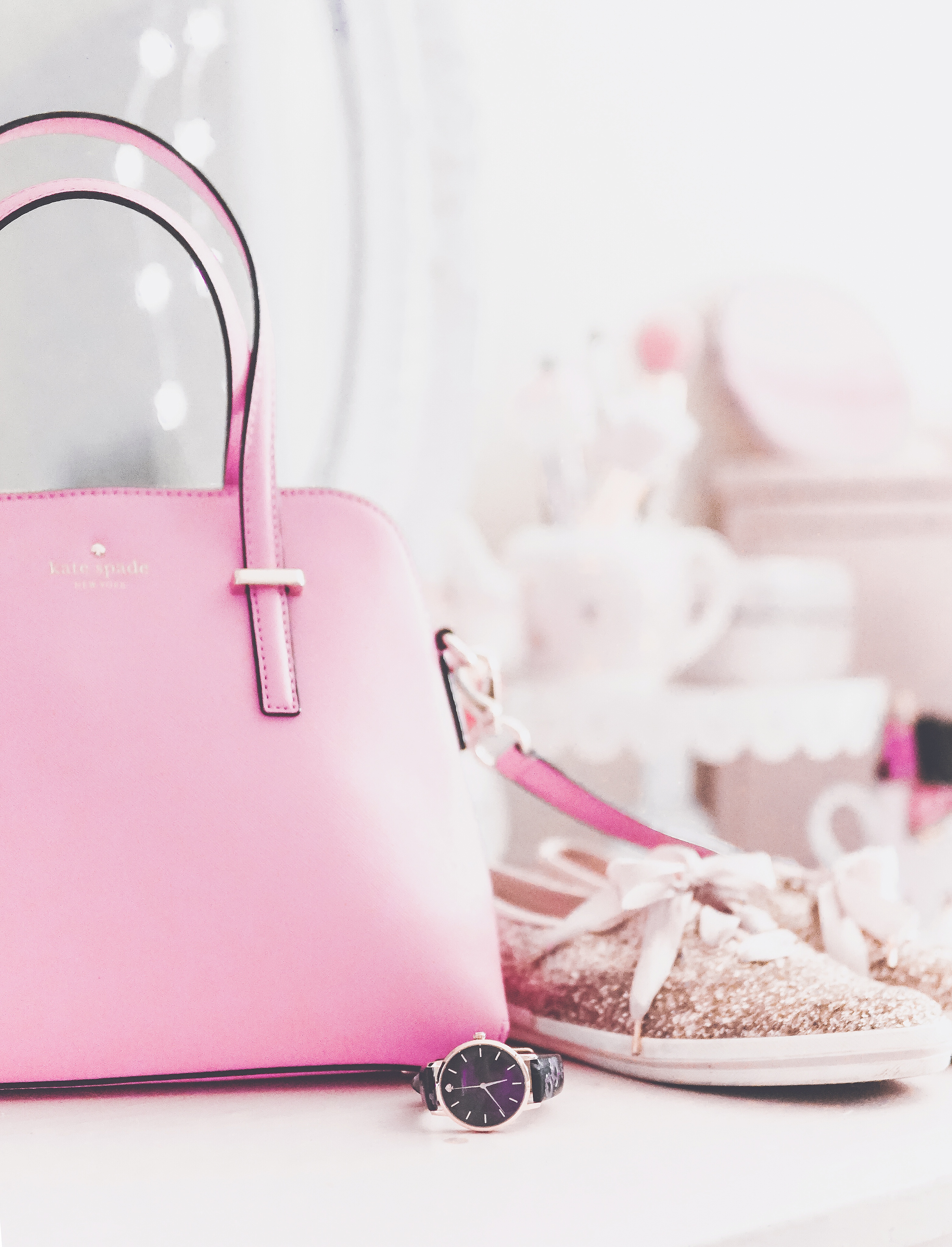 They're a brand that just gets me. I'm colorful, I love pink and bows and Kate Spade, well they just understand.
So naturally, with it being the holiday season, I wanted to share this essential list of mine.
This includes sparkly shoes, a girls gotta sparkle, am I right? I have these shoes in just about every single color.
And I kid you not I wear them every single day with either a dressy dress or a more casual look. They're just perfect and most definitely an essential!
Next up is an adorable bag. A Kate Spade one, of course, is my favorite.
It's pretty challenging to find a handbag that comes in a pink shade, has amazing quality and won't make you completely broke. Kate Spade checks every single one of those points.
Another essential, a good book. Let's be honest the holiday season brings a bit of craziness along with it.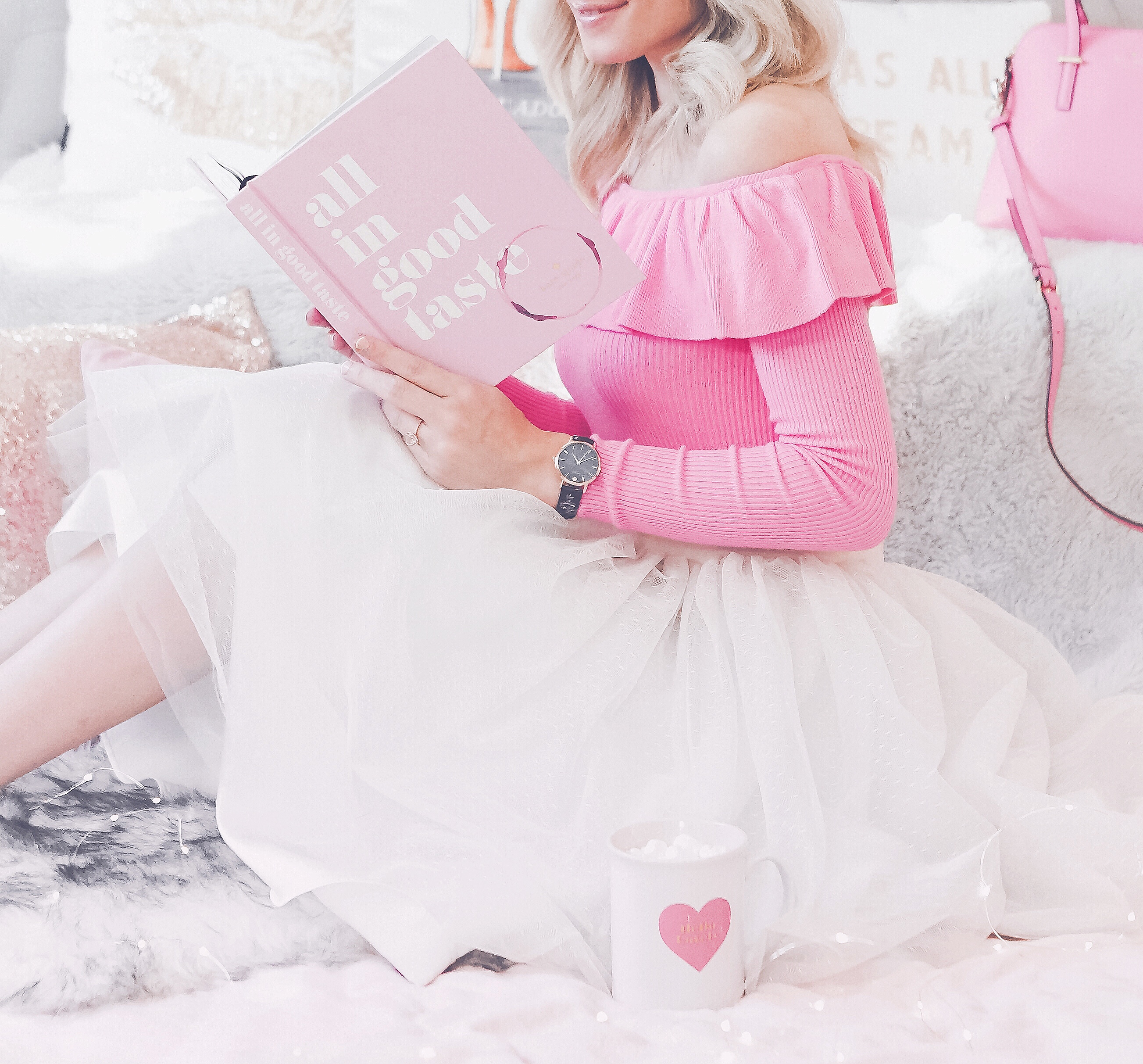 So I like to sneak away for some quiet time and open up my All In Good Taste book to bring myself back to life.
Last but not least on the list, a pretty little watch.
Kate Spade has such a pretty selection of watches and one of my most favorite watches ever is a Kate Spade watch.
I recently got a new one and it's navy with floral detailing. Navy isn't normally something I would choose but I thought with it being winter it would be a nice change. And I also thought the navy would contrast all of my pink in a lovely way.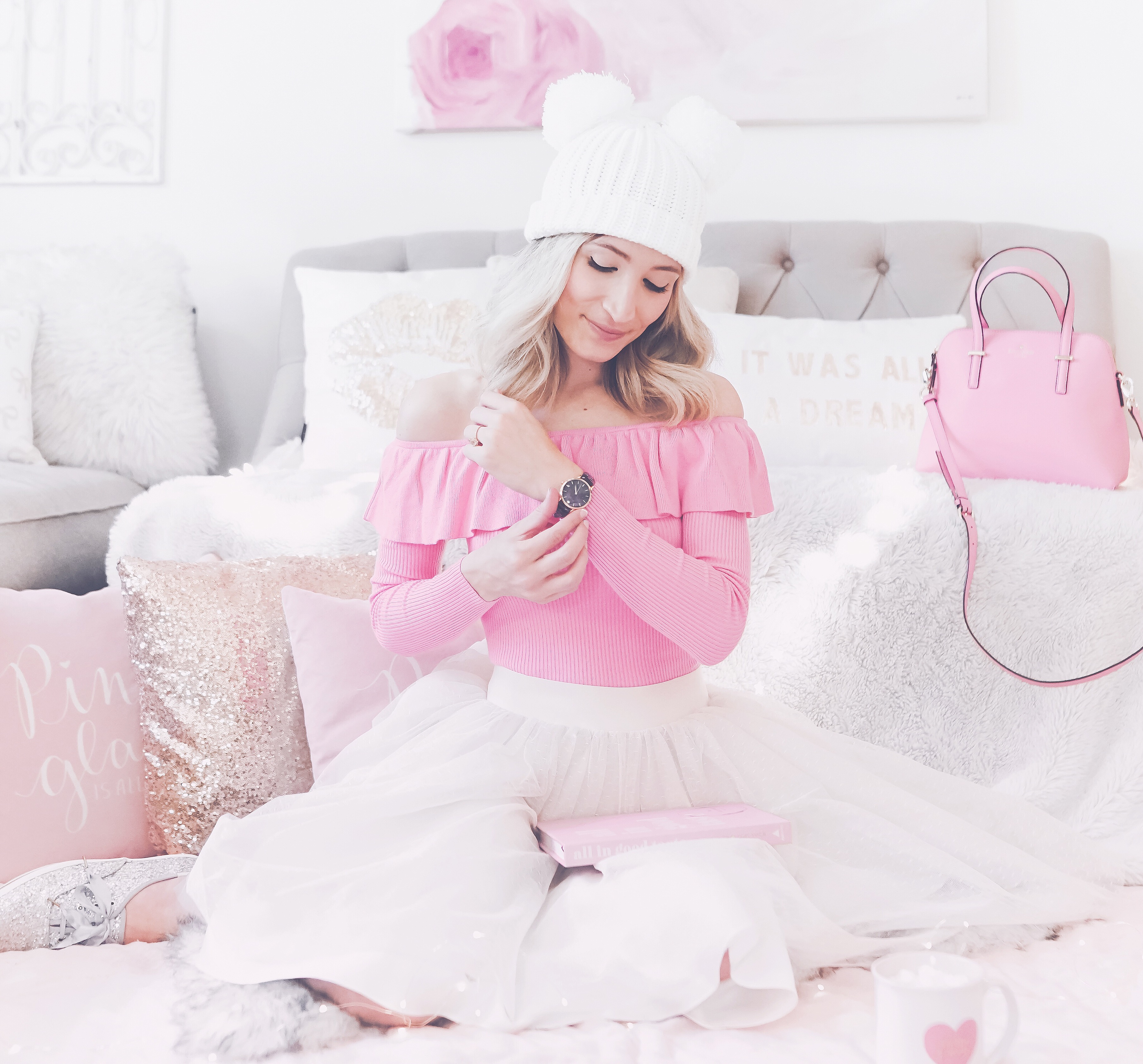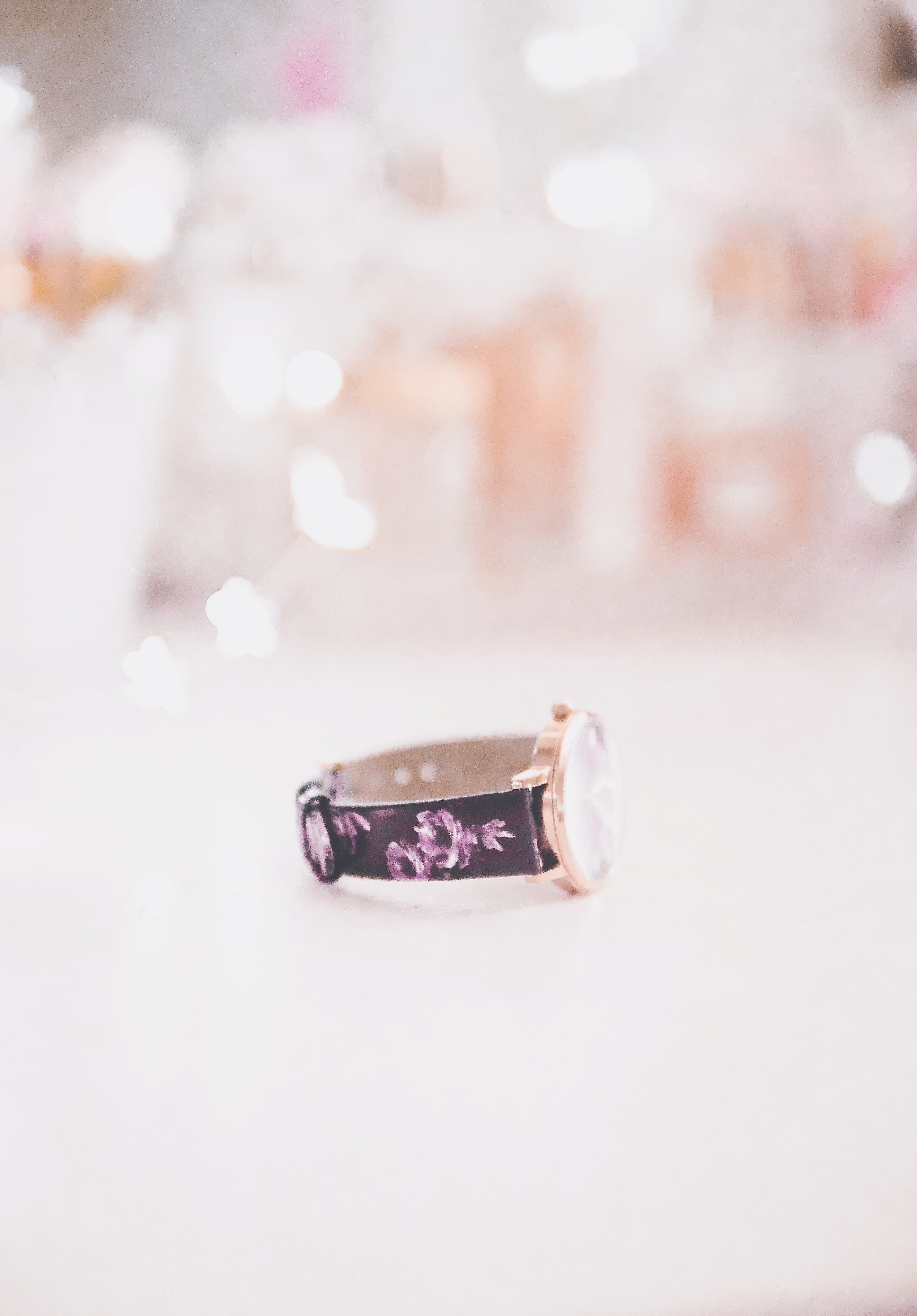 What essentials are getting you fabulously through the season?
Xo.