Hi Coutures! 
Here's my holiday shopping details post – as promised! Now I literally just setup the tree a few days ago and we're still making changes and have much more holiday couture decor to add, set up & of course, share with you! But for now here are the details for what I have up so far and for what I've already shared.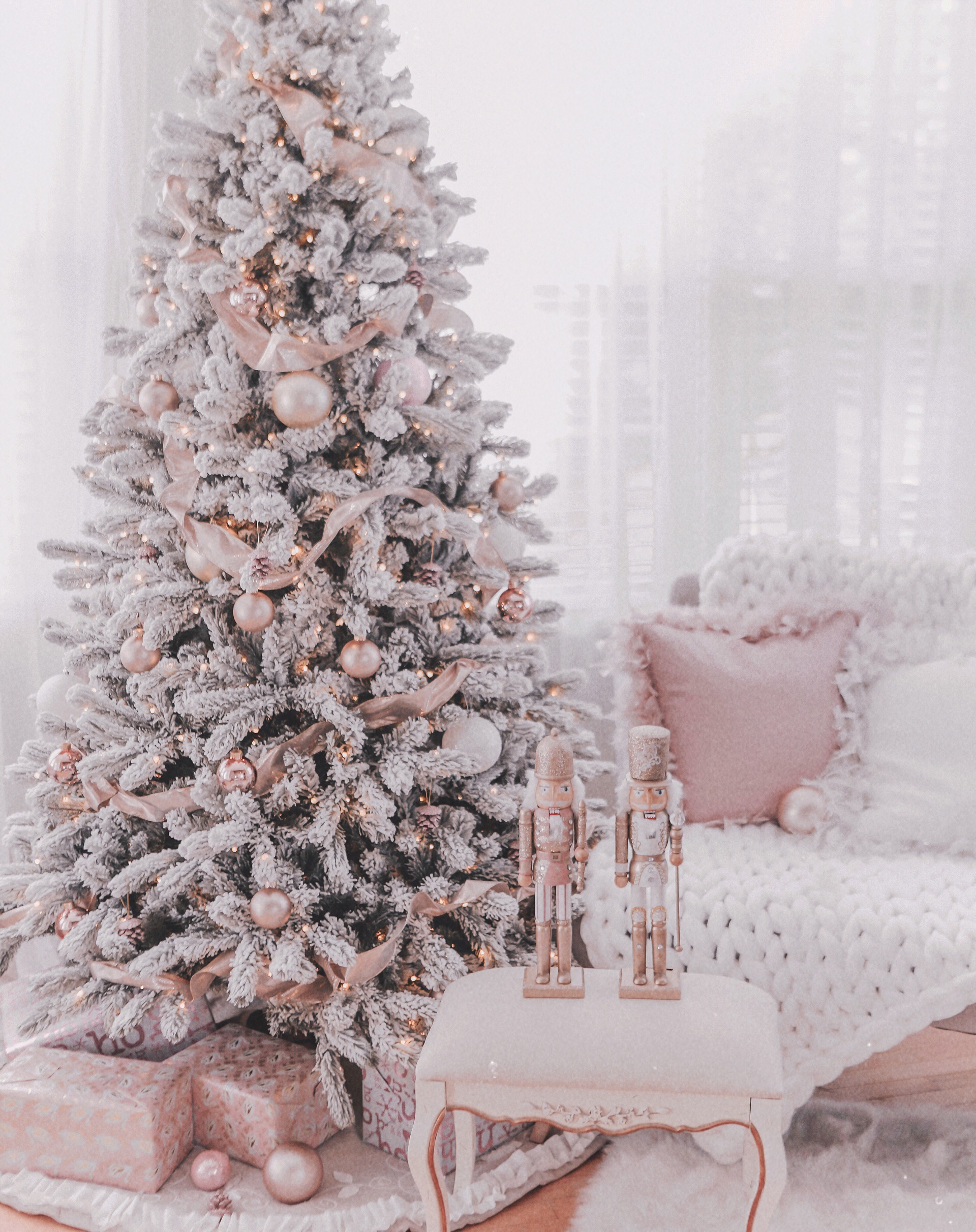 The Tree
Our tree is by King of Christmas and it is the 7.5 foot King flocked pre-lit Christmas tree. It's so fluffy and beautiful and I can promise you that it is worth every cent. I can't even tell you how many comments we've gotten in person already as to how gorgeous it is and it's definitely converting faux-tree haters!
We ordered ours in October after hearing that they sell out for good right about now. So loves, if you want it THIS year, you must order now!
Rose Gold Ornaments
A lot of questions I've received thus far have been where are the ornaments from? Well loves they were super cheap, I'm talking $5 a pack cheap and I think will sell out rather quickly.
We went with a mix of rose gold frosted, rose gold glitter and than jumbo rose gold and gold ornaments which I've linked all in this post.
You can buy online & have them shipped or pick them up in the store.
I've also added these darling little Eiffel Tower glitter ornaments to the tree and my goodness are they lovely!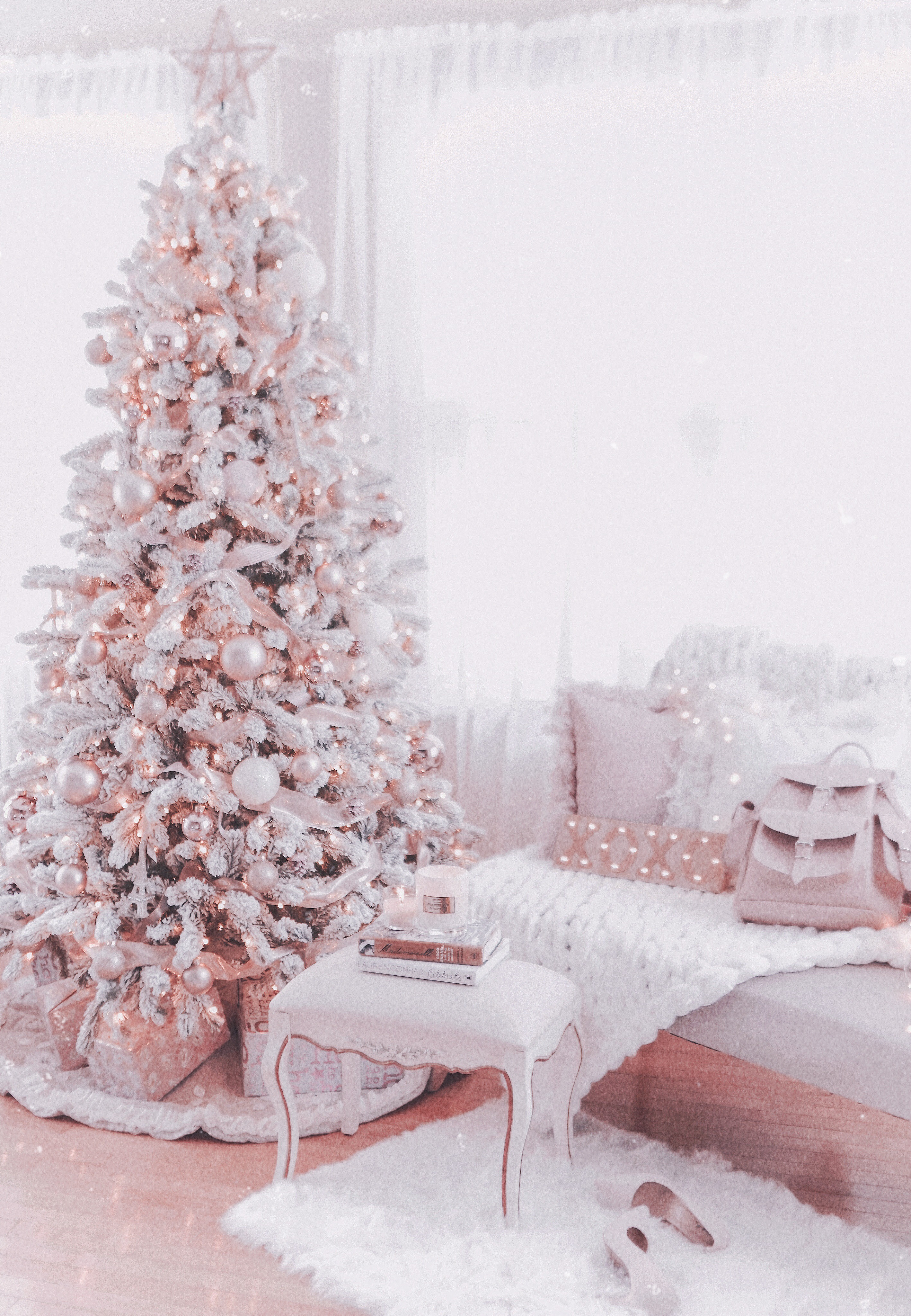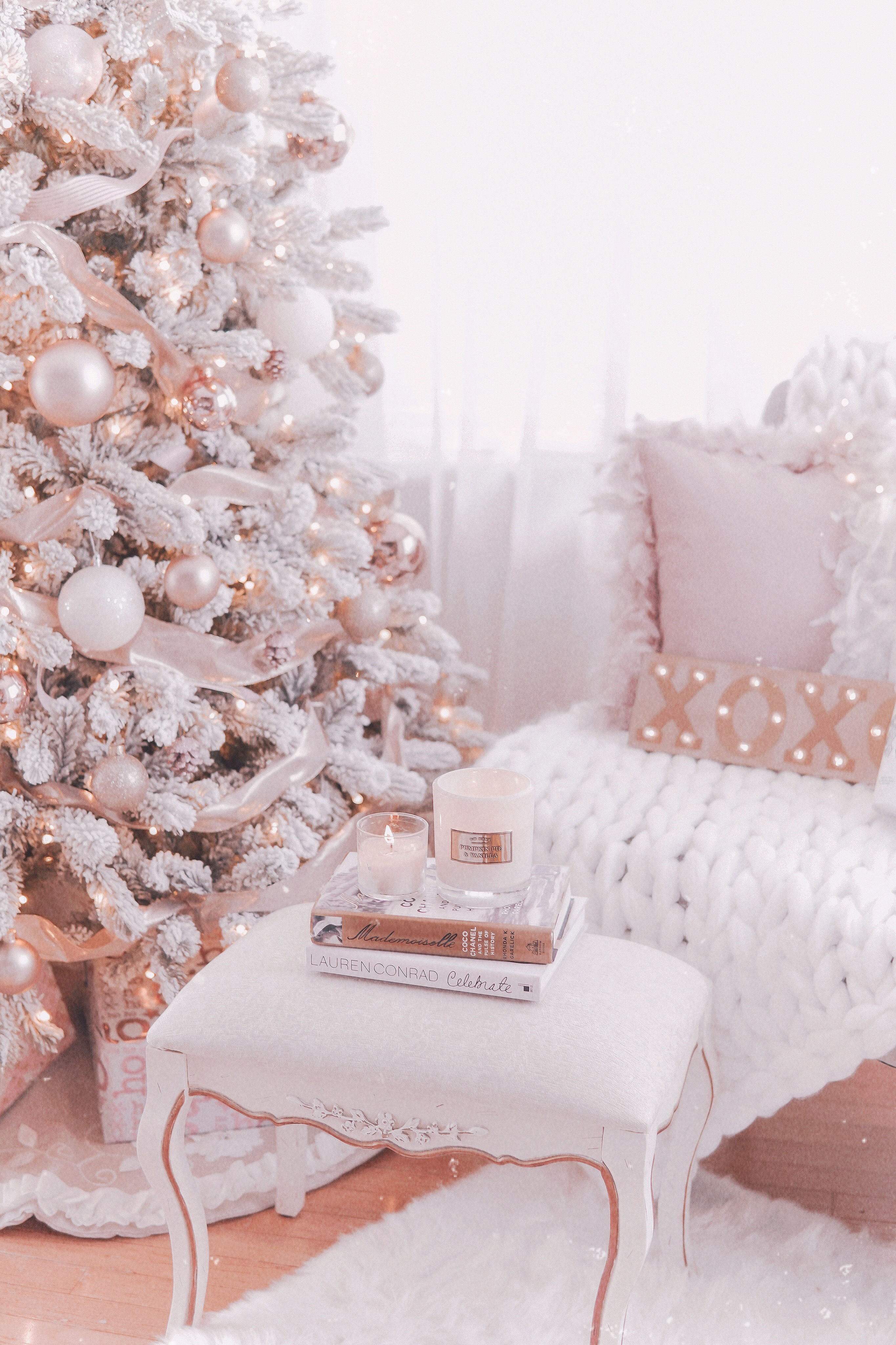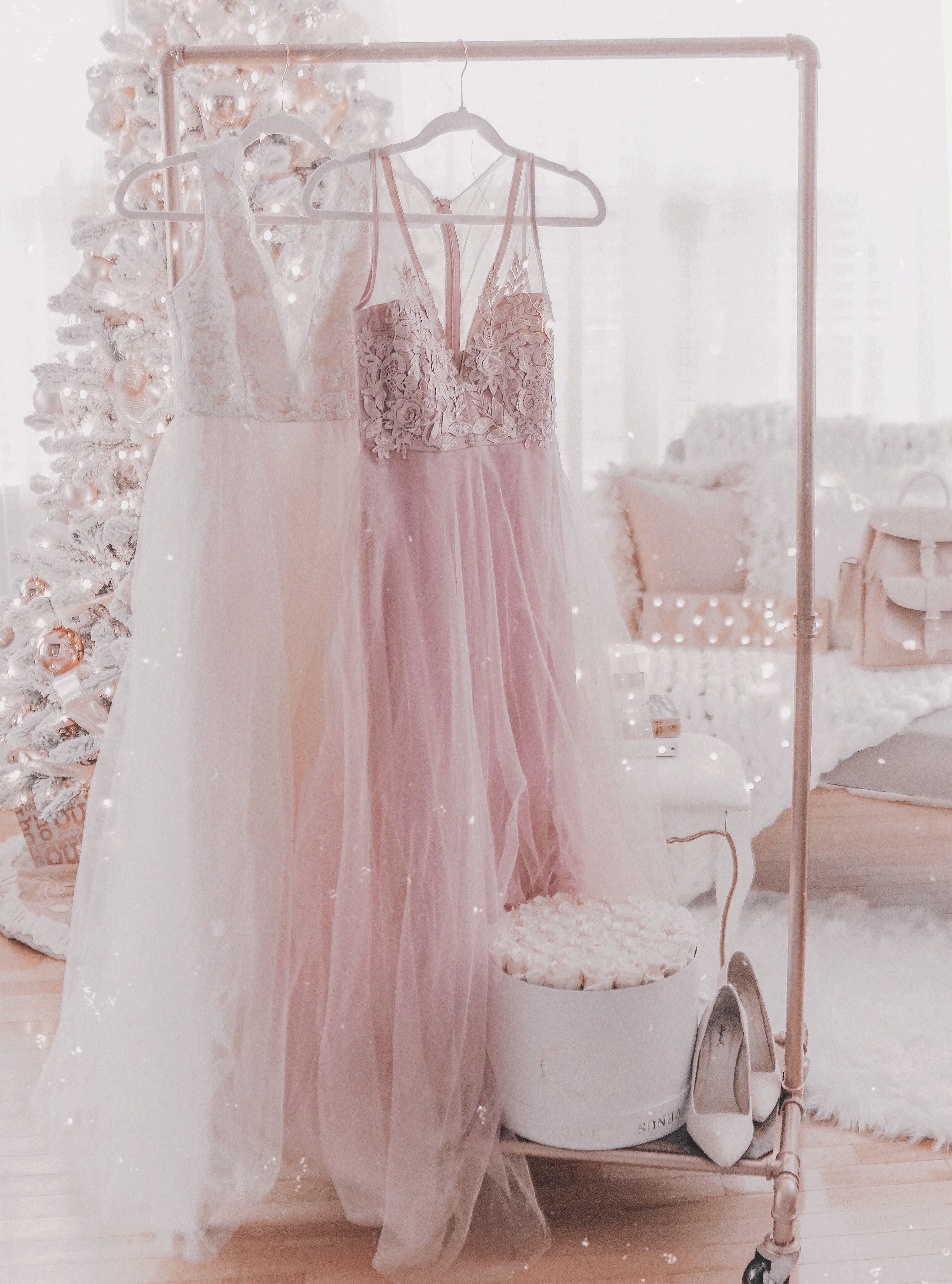 Ribbon
My desire for the tree this year was to have a rose gold & blush look as much as possible and to achieve that we looked to ribbon. I've linked some of the different ribbons that we added to the tree In this post. However, I didn't see one style that we used a lot of on the Michaels.com website. It's rose gold and very shimmery. 
The Nutcrackers
These babies are from Michaels as well and wow did they sell out FAST! I just saw them in stock online, a few days ago but now they're gone. I also picked up the last 2 from my local store last weekend. There is a chance they will be restocked and available at your local store so make sure you check.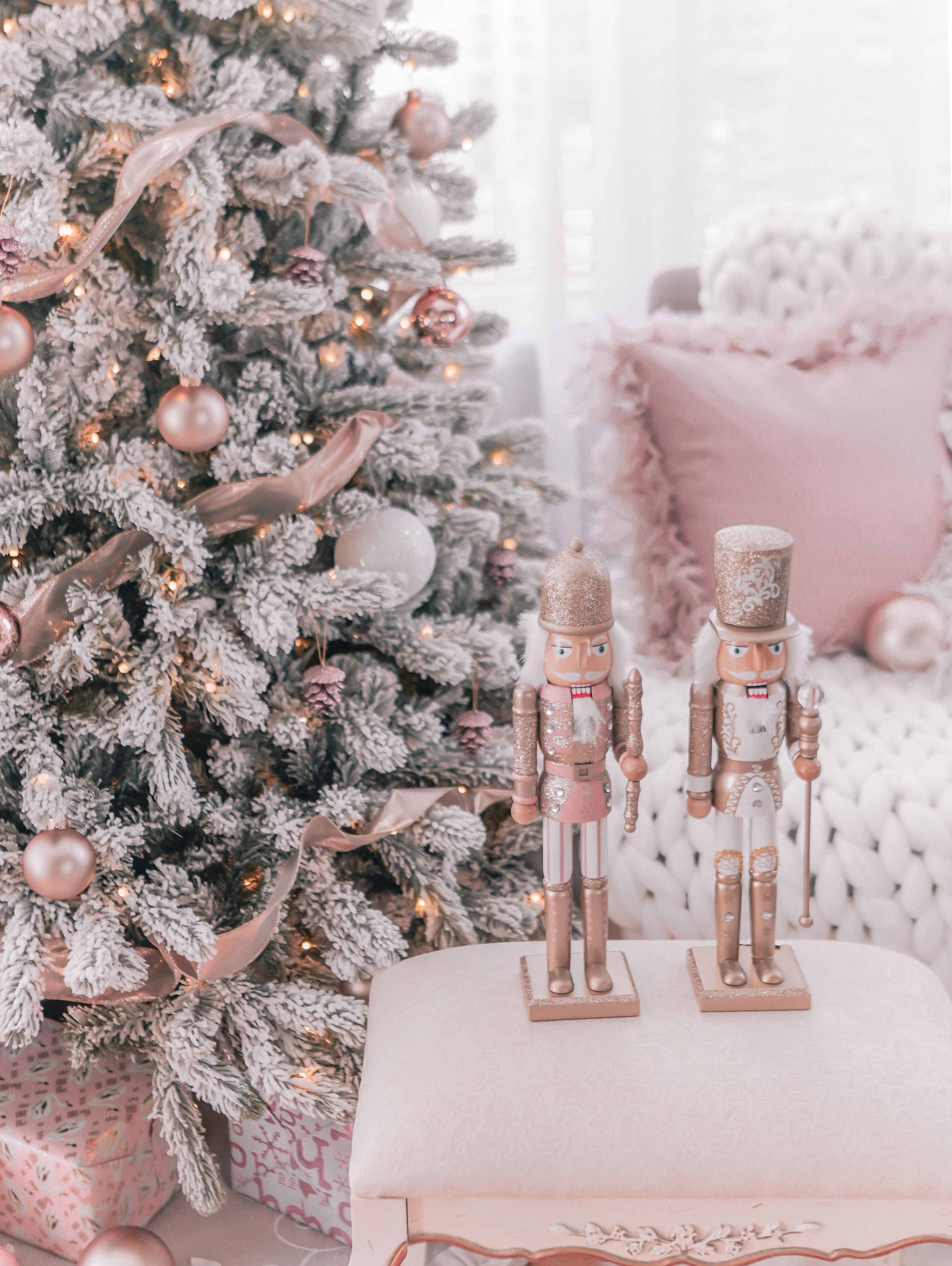 I honestly barely set up the tree when I shared my post and I was so surprised at the response so far! Thank you all for your love and support and I absolutely can't wait to share more of our progress with you!
Here's to enjoying some yummy Starbucks coffee while you decorate with some lovely smelling candles lit as well.
1000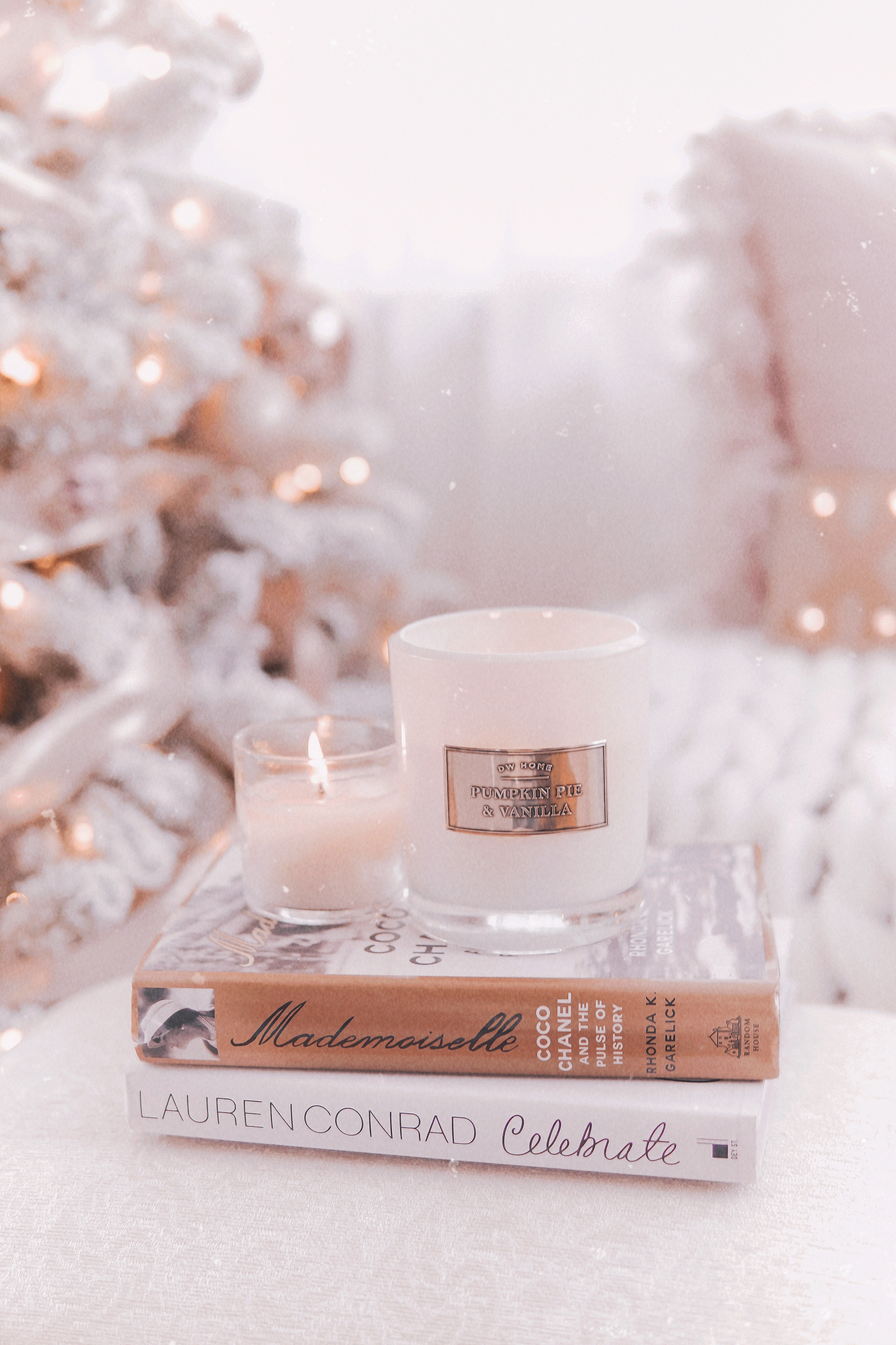 Happy Couture Holidays!