I find myself trying so many new things on a regular basis and when I get the time I love to share what things I find to be essentials because I adore them that much! On that note I put together a list of items that have made the couture essential list so far this November.
A miracle bra
After seeing bras known as Upbra circulate around on social media for quite some time, I was eager to get my very own hands on them!
If you're not familiar with the Upbra I'll give you a little info on them right here because these bras are totally worth knowing about!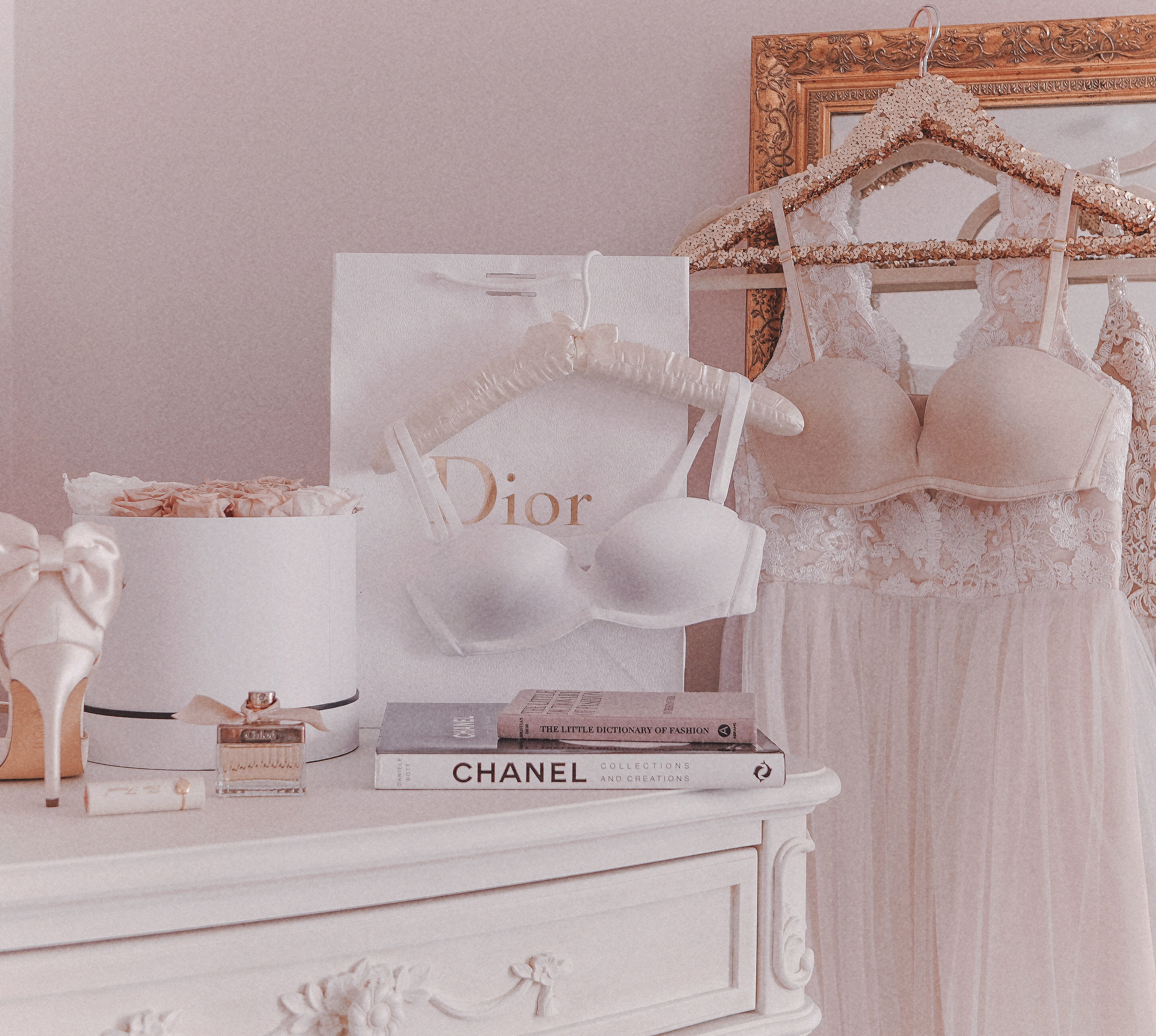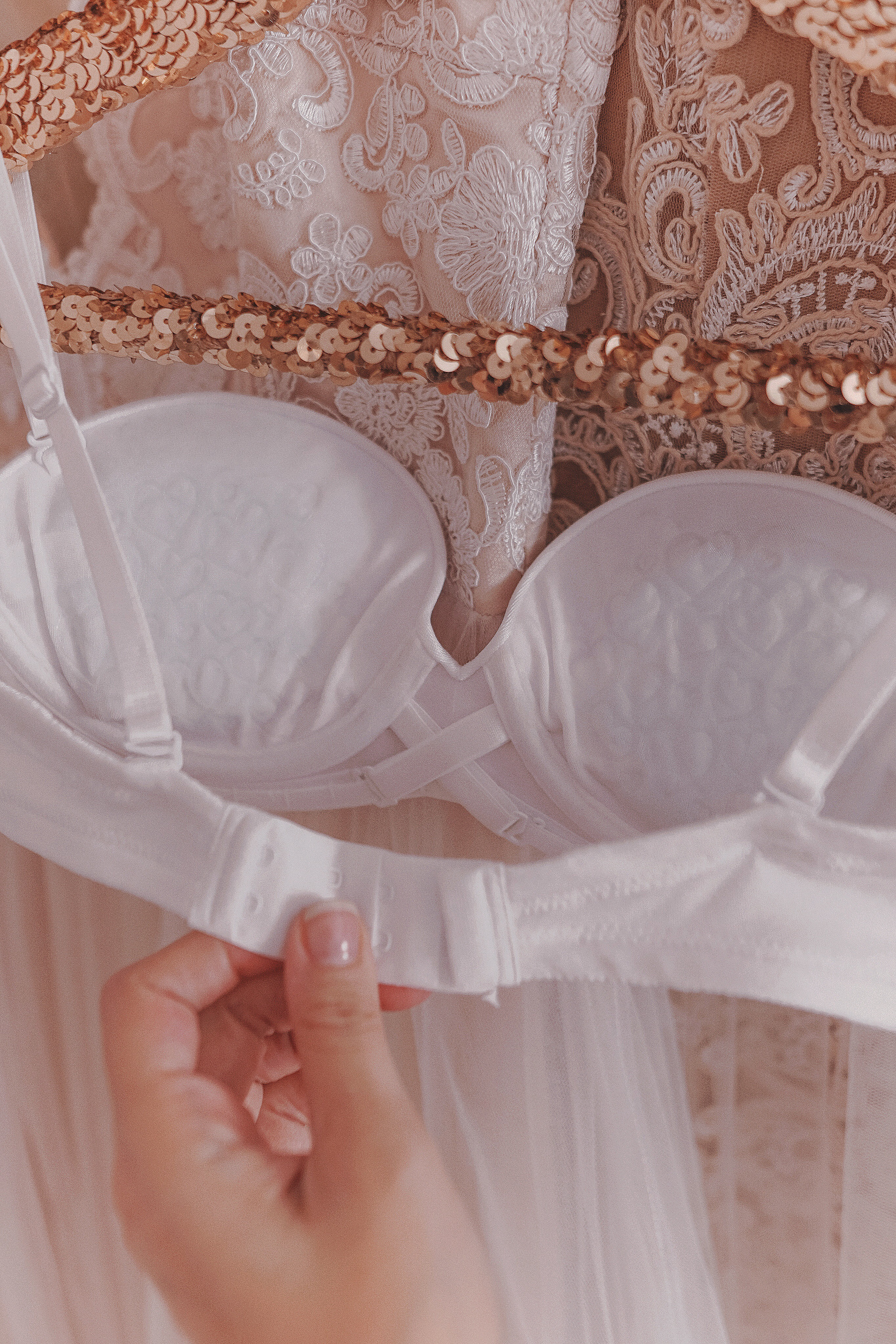 They differ from any other bra I have ever owned because they allow me adjust my cleavage by bring the cups closer together. This isn't your typical case of adjusting the shoulder straps to bring the cleavage go higher, you actually adjust straps inside the bra to adjust the cups.
It's pretty neat and now that I've tried them I have to deem them an absolute couture essential from here on out and by far, they're one of my favorite essentials of November!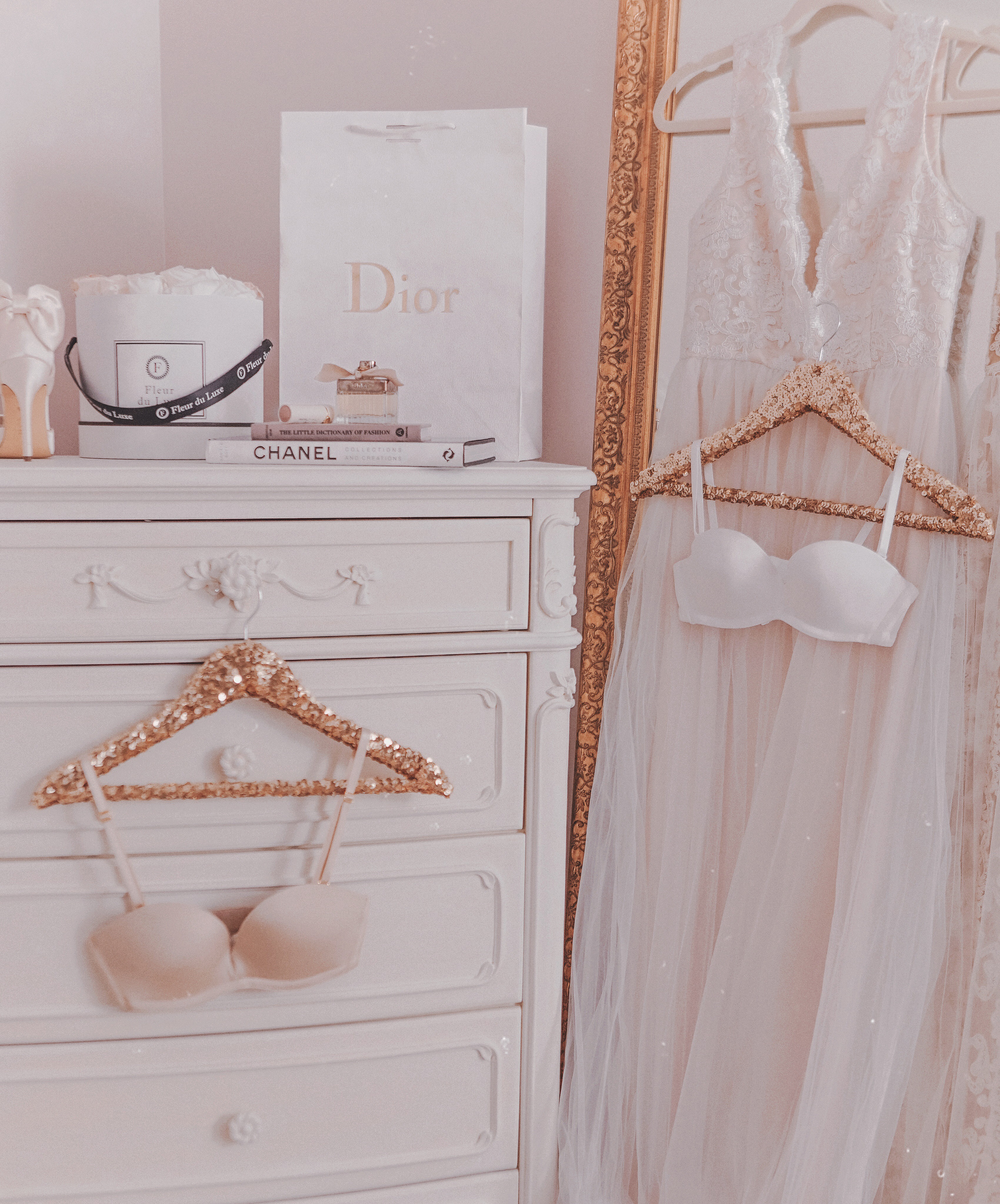 The latest tools from T3 Micro
T3 Micro makes my favorite hair styling tools and I was really excited to get my hands on a few new things by them this month. 
The first being their Twirl Trio which is an interchangeable curling iron. I've been a long time fan of their curling iron but hadn't tried their other barrel sizes until now. 
It's been fun to trying them out and playing with new looks. Nothing dramatically different of course, but with the smallest barrel I get much more voluminous curls and I'm loving it!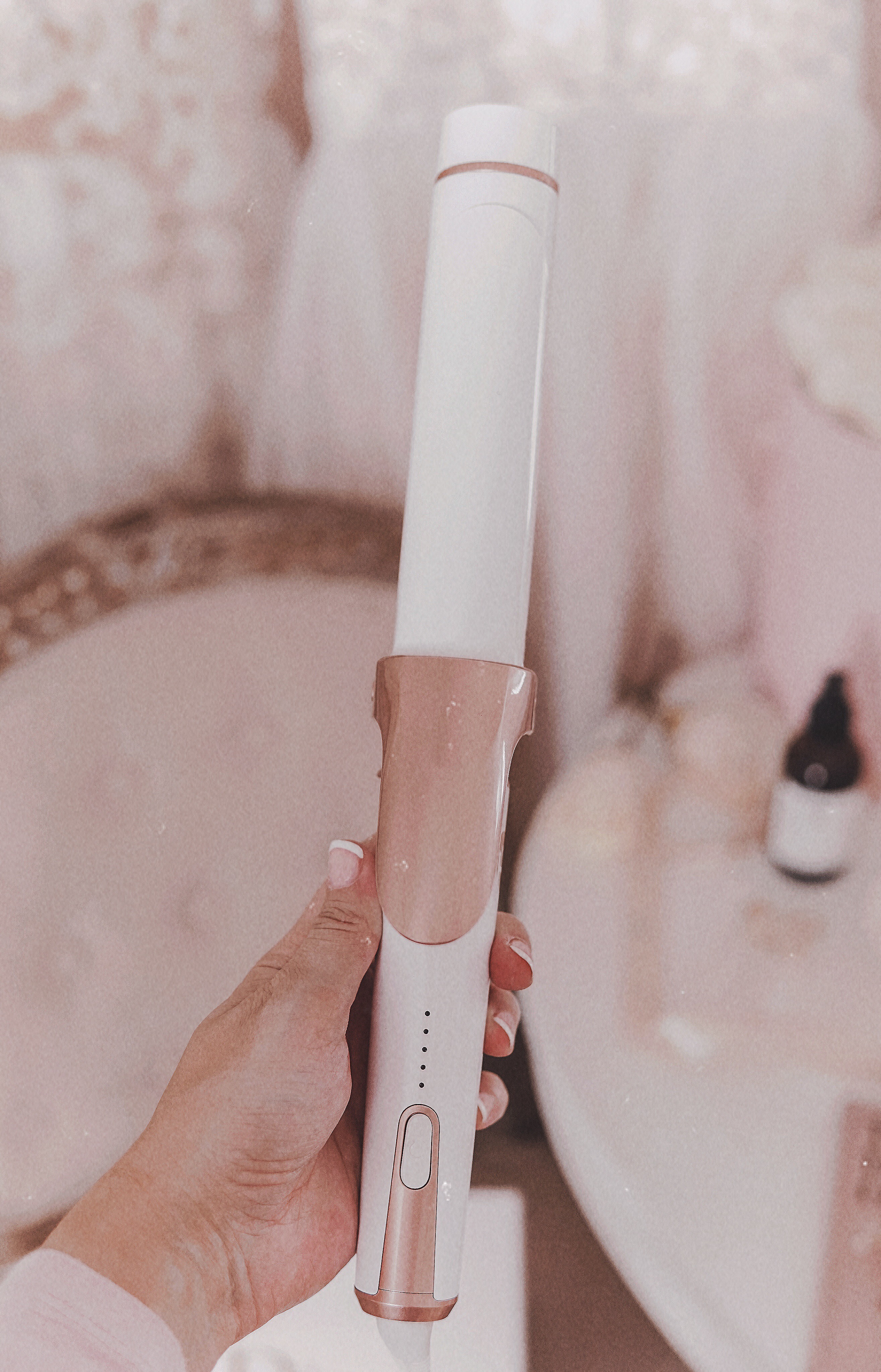 The second tool I recently got from T3 is the Singlepass Luxe. This beauty comes in rose gold & black and is just so pretty to look at.
I've had a little bit of a learning curve with it's beveled plates that can also help you achieve curls. I haven't got that far with it but will let you know how that goes!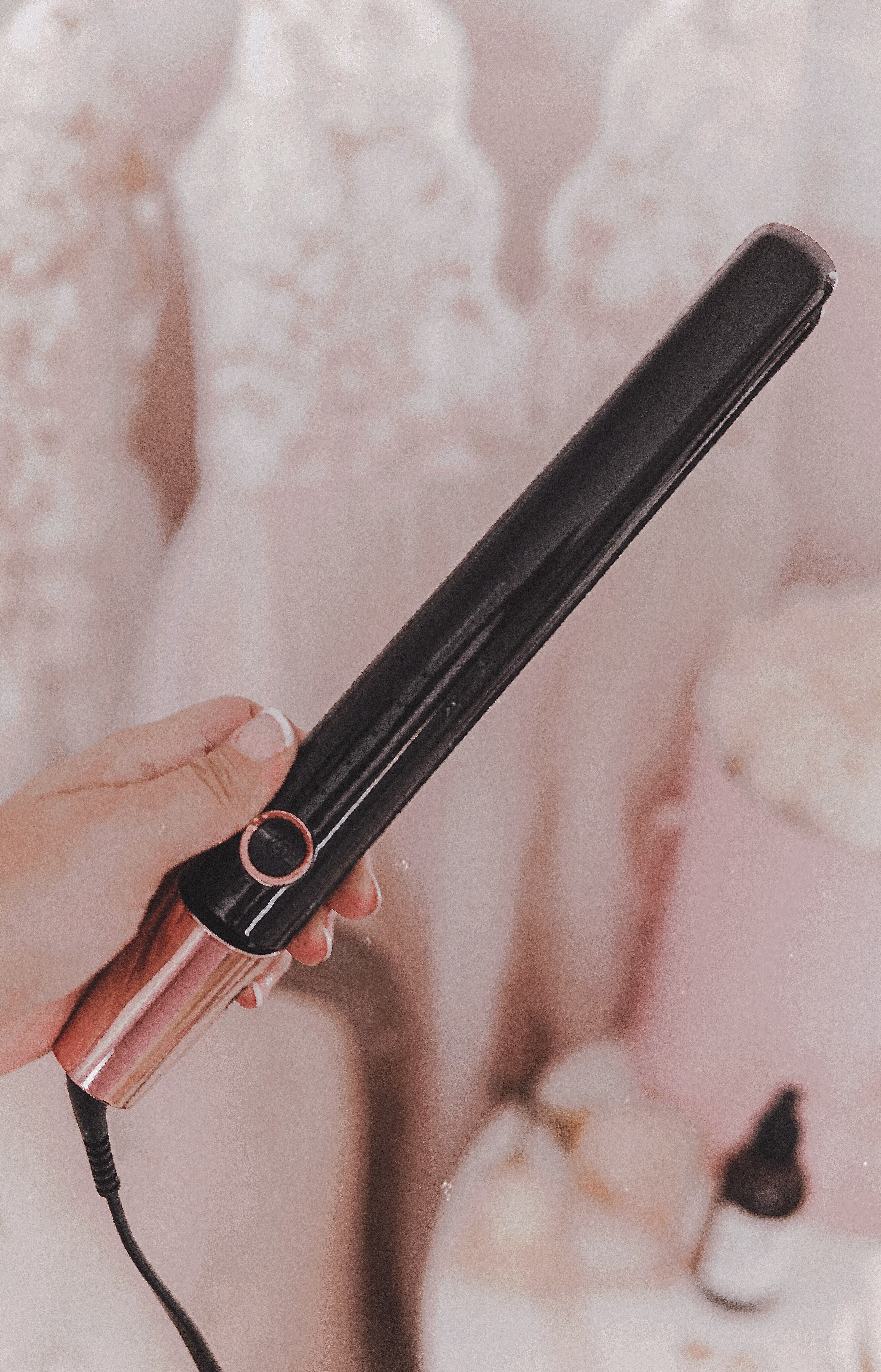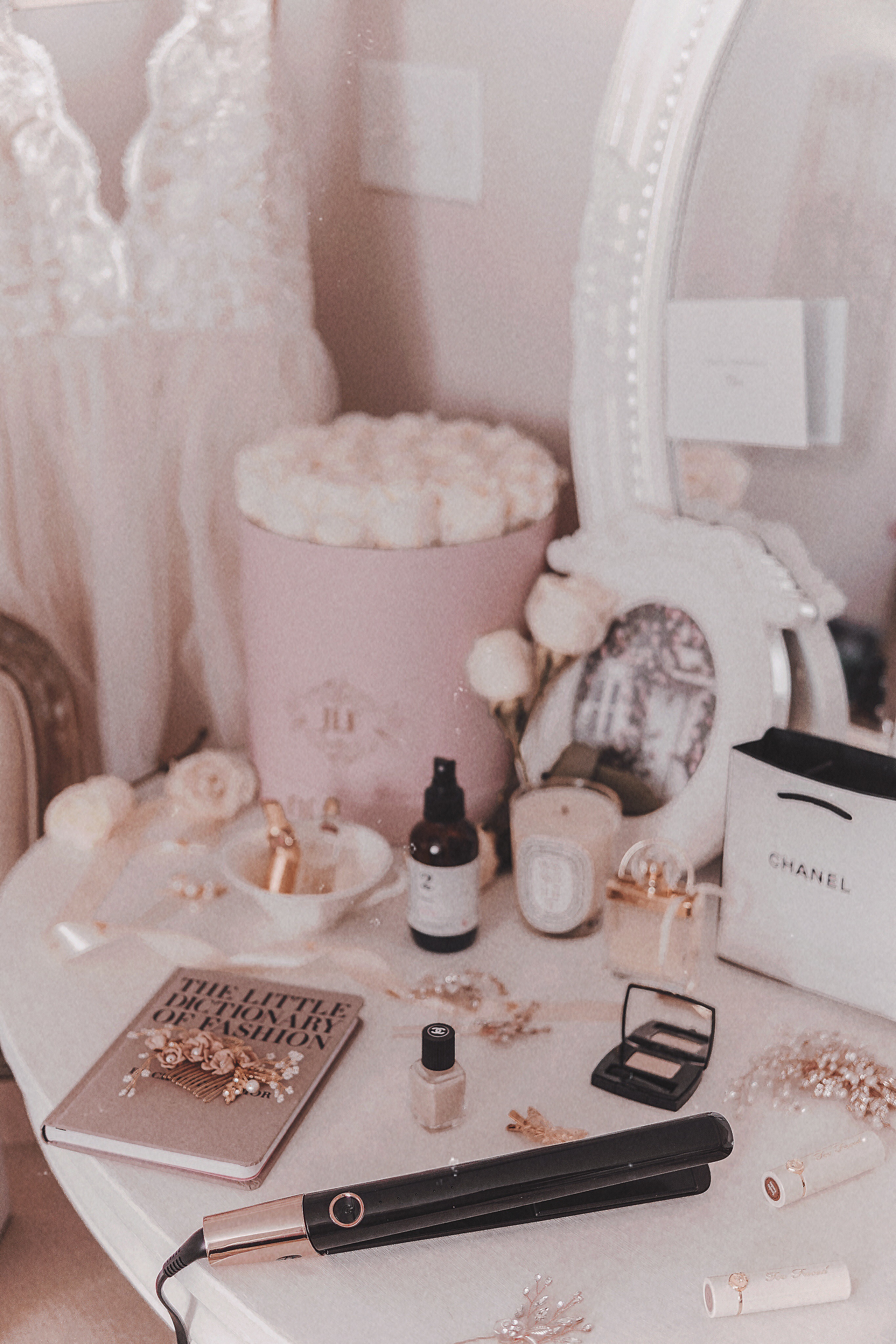 The Soniclear Elite Cleansing Brush by Michael Todd Beauty
Another favorite is this cleansing brush. I simply can't go a day without it and my skin is thanking me for it! My skin looks more dewy than ever before, I'm loving it!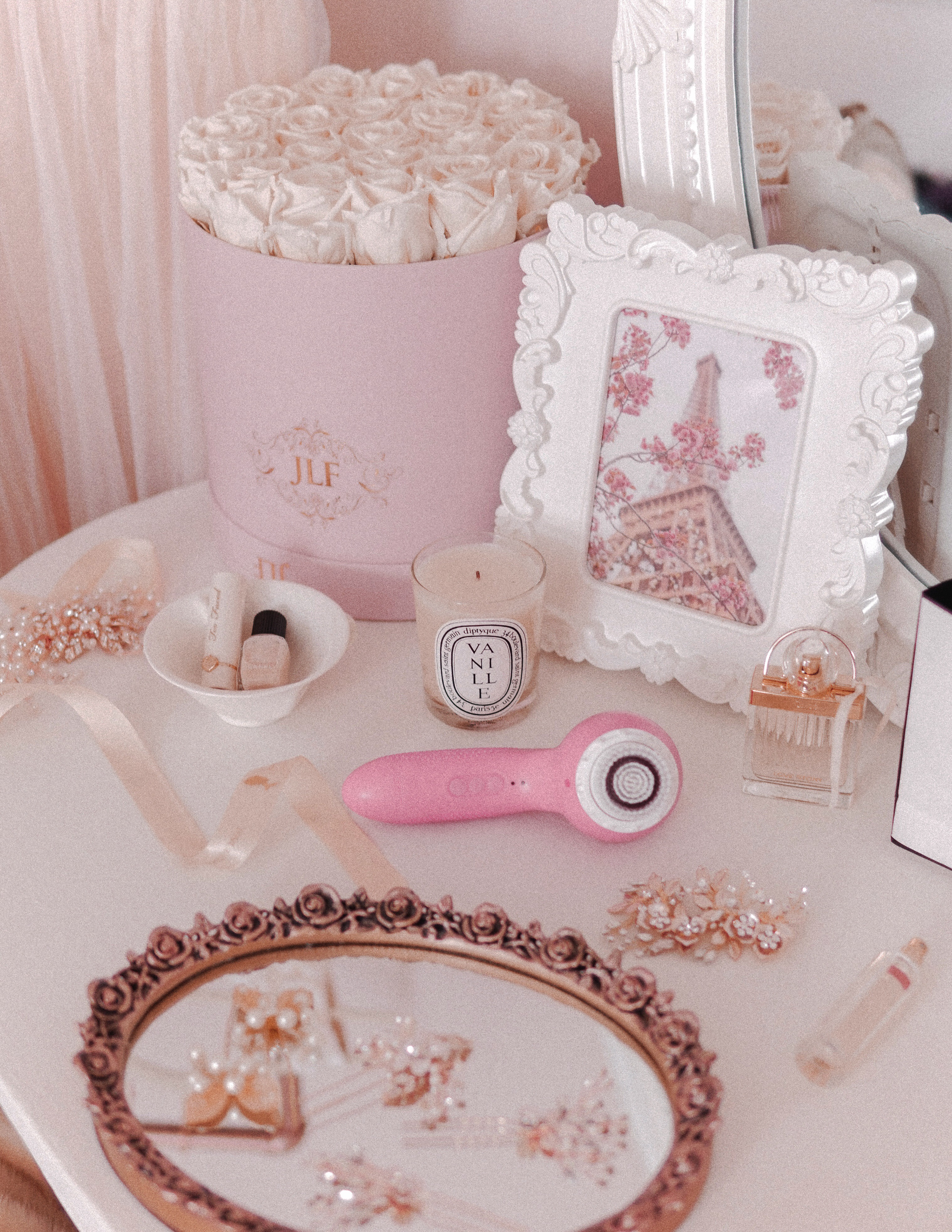 Pretty blooms
I've been completely obsessed with floral boxes as of late and if you've been following along my Instagram you're probably already aware of this.
My favorite of them all, is this gorgeous nude combo rose box by Fleur Du Luxe. The colors are so unique for roses, I have yet to find them anywhere else and I just adore them!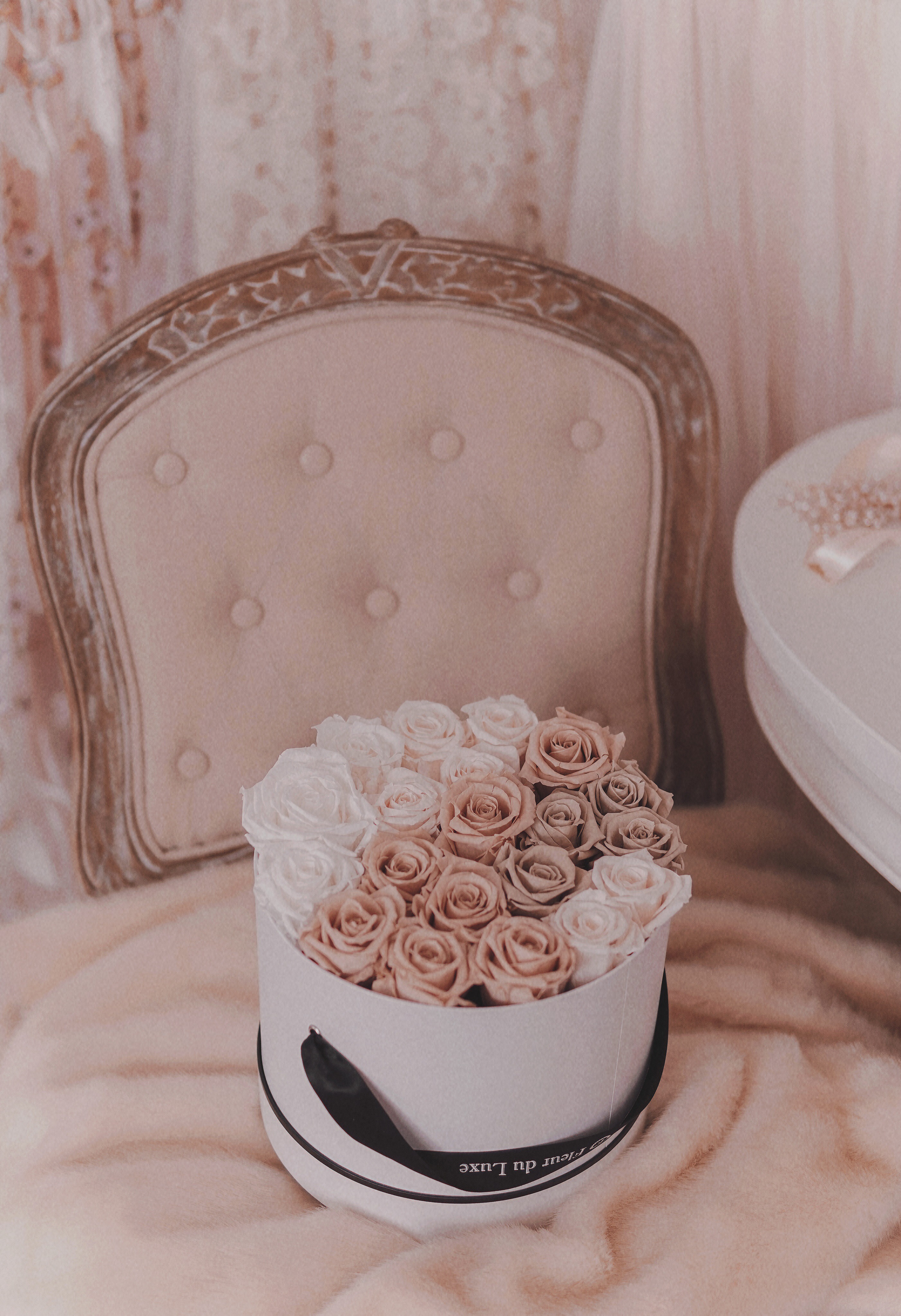 Goodies from Monq
My goodness the hormones that have come along with this pregnancy have been a bit much for me as of late. That has made finding ways of relaxing and staying calm at the top of my essential list. And the oils from Monq lately have been helping me do just that! Definite essential.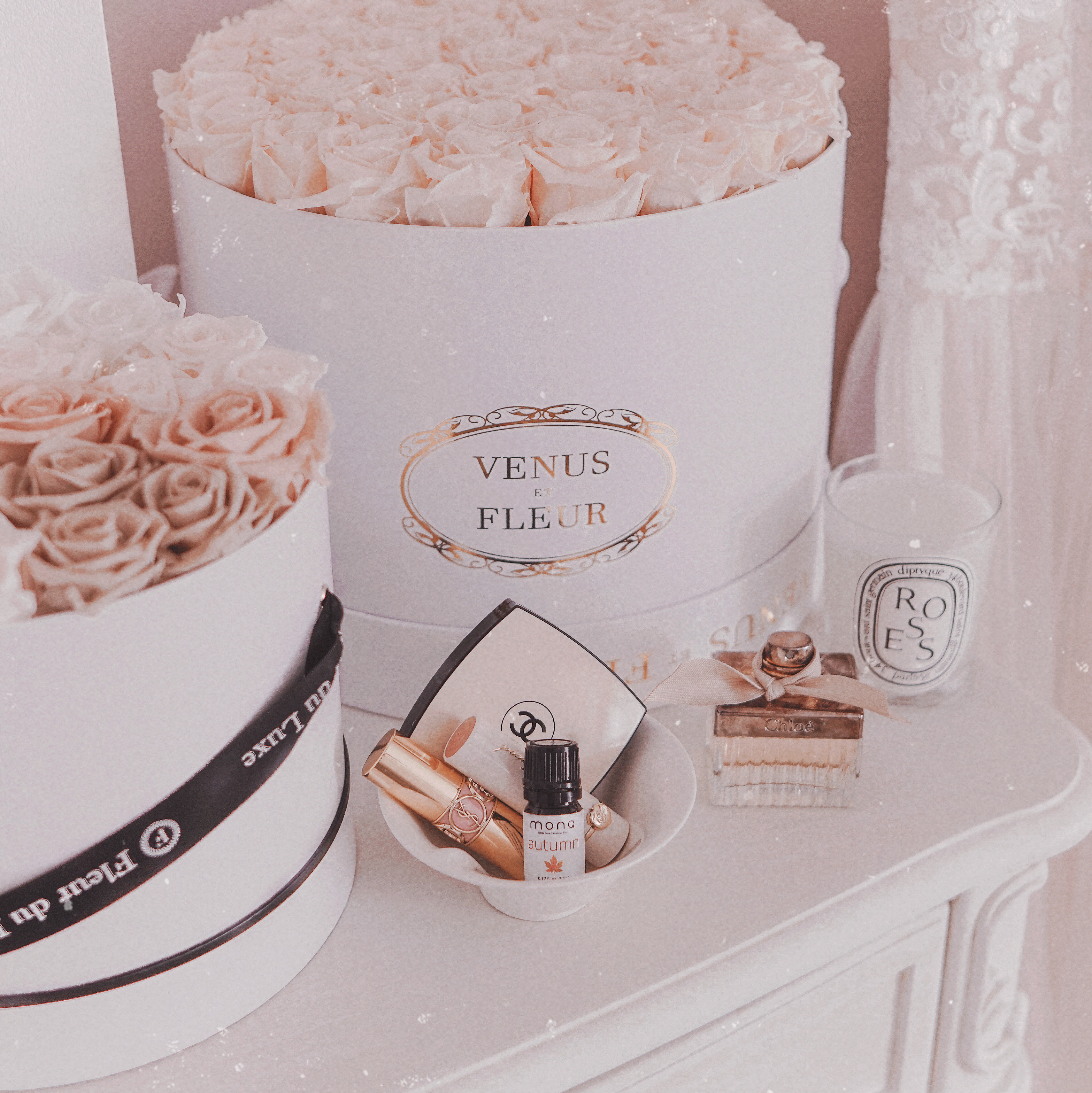 A tulle skirt
Even while pregnant a tulle skirt makes the essential list. It's chic, timeless with it's ballerina vibes and pairs well with just about anything.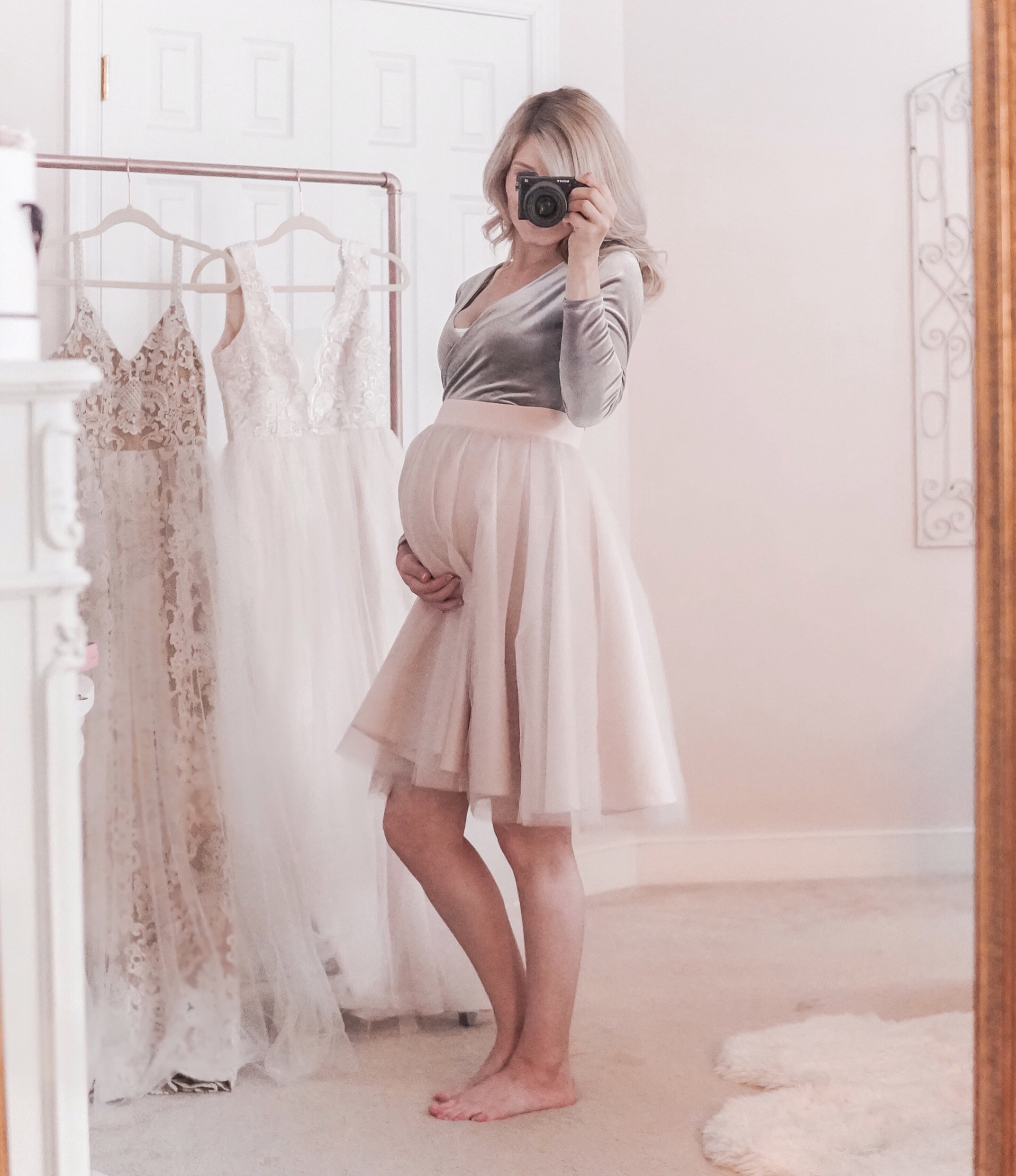 Grafea's cappuccino backpack
This is the perfect adult backpack, I swear it! It can literally hold so much which is always a must as momma and also as a lady who has many essentials.. lol Let's not forget to mention just how cute it is!
I can never get enough of Grafea's adorable bags.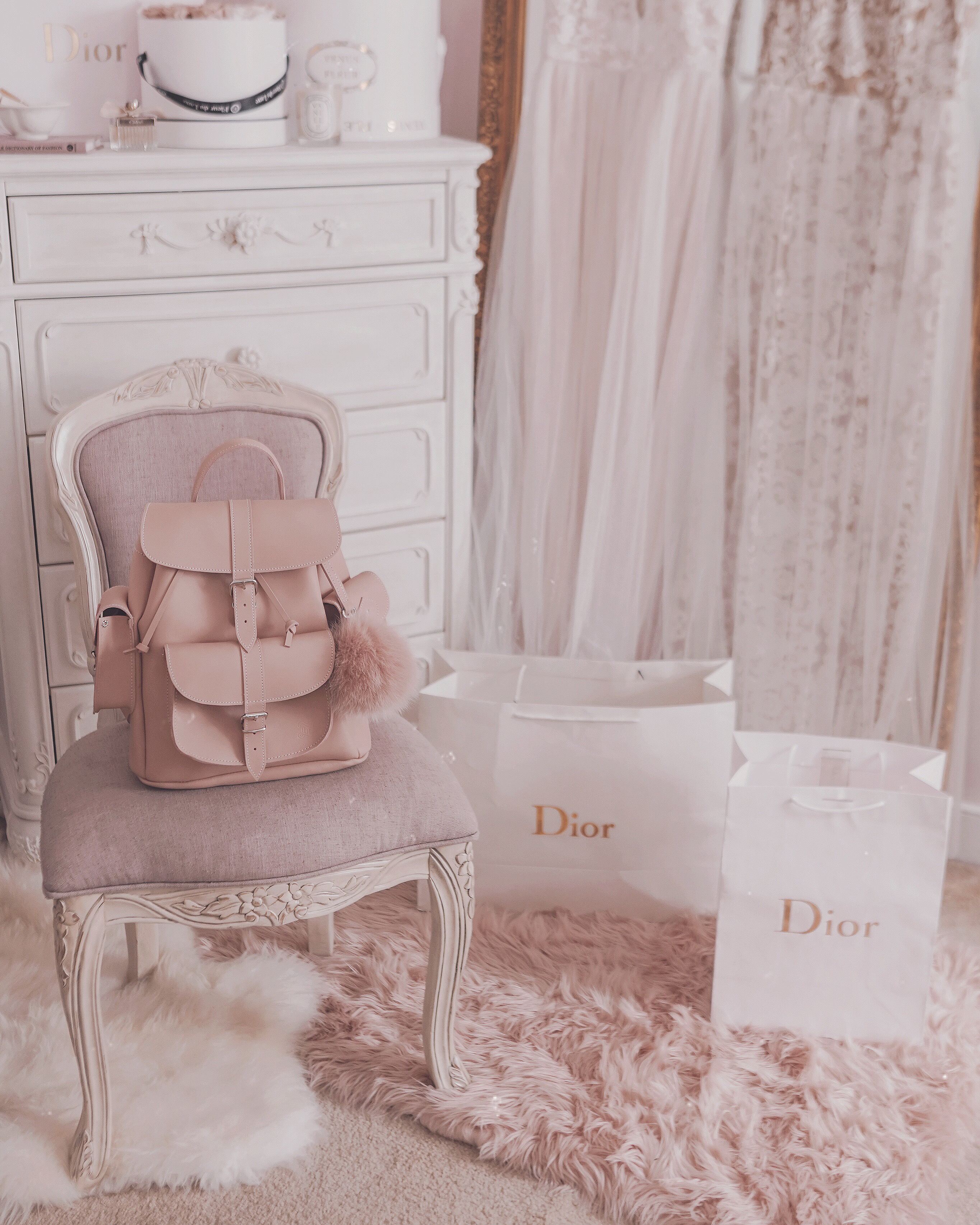 Chloe's latest dress finds
Chloe has to have some of her very own couture essentials make their way onto this post and they would be these beautiful dresses she recently got from Pat Pat Shopping.
She loved these beauties so much she did not want to take them off! And I'll have to admit I was totally jealous that they didn't come in my size.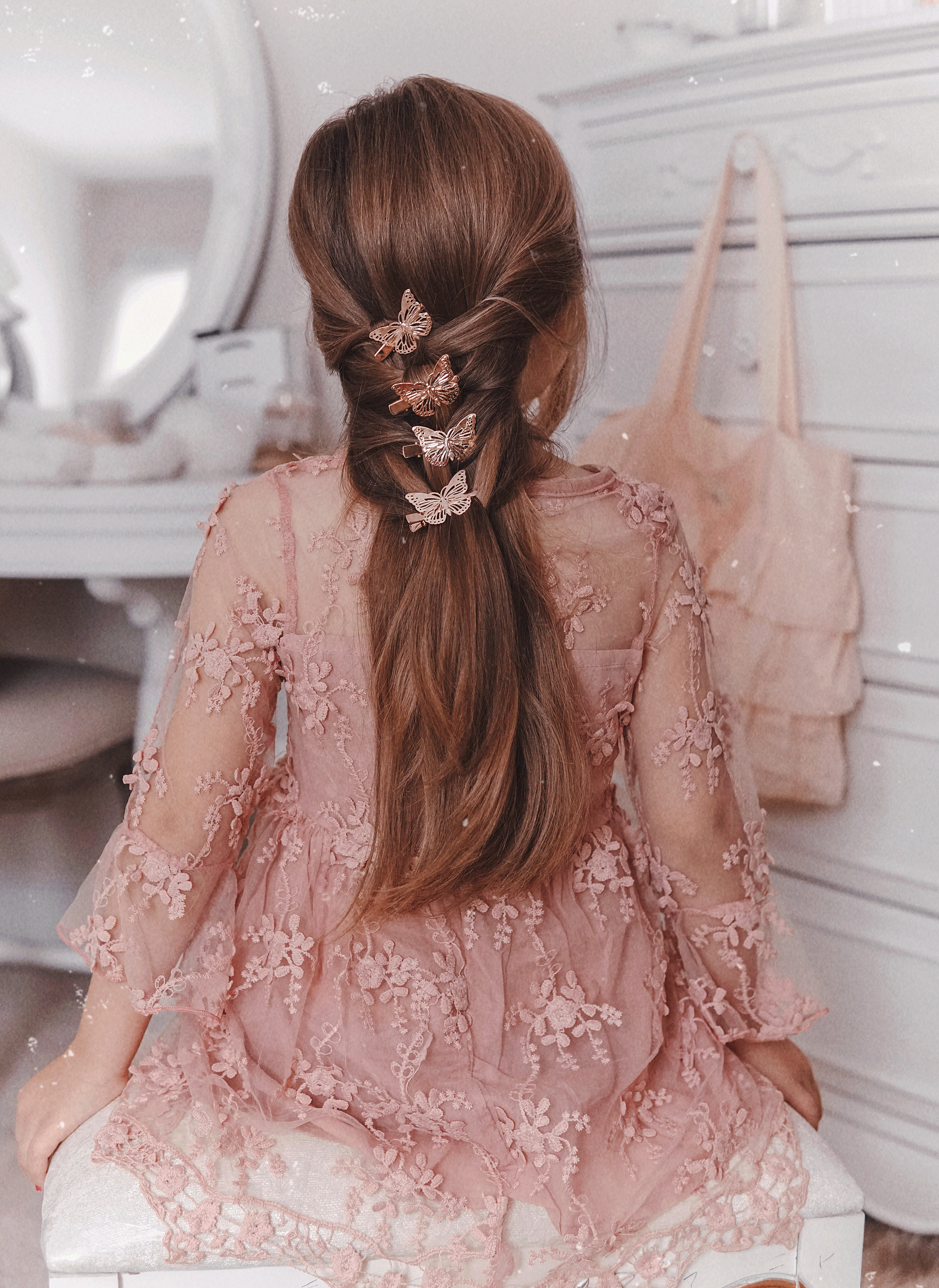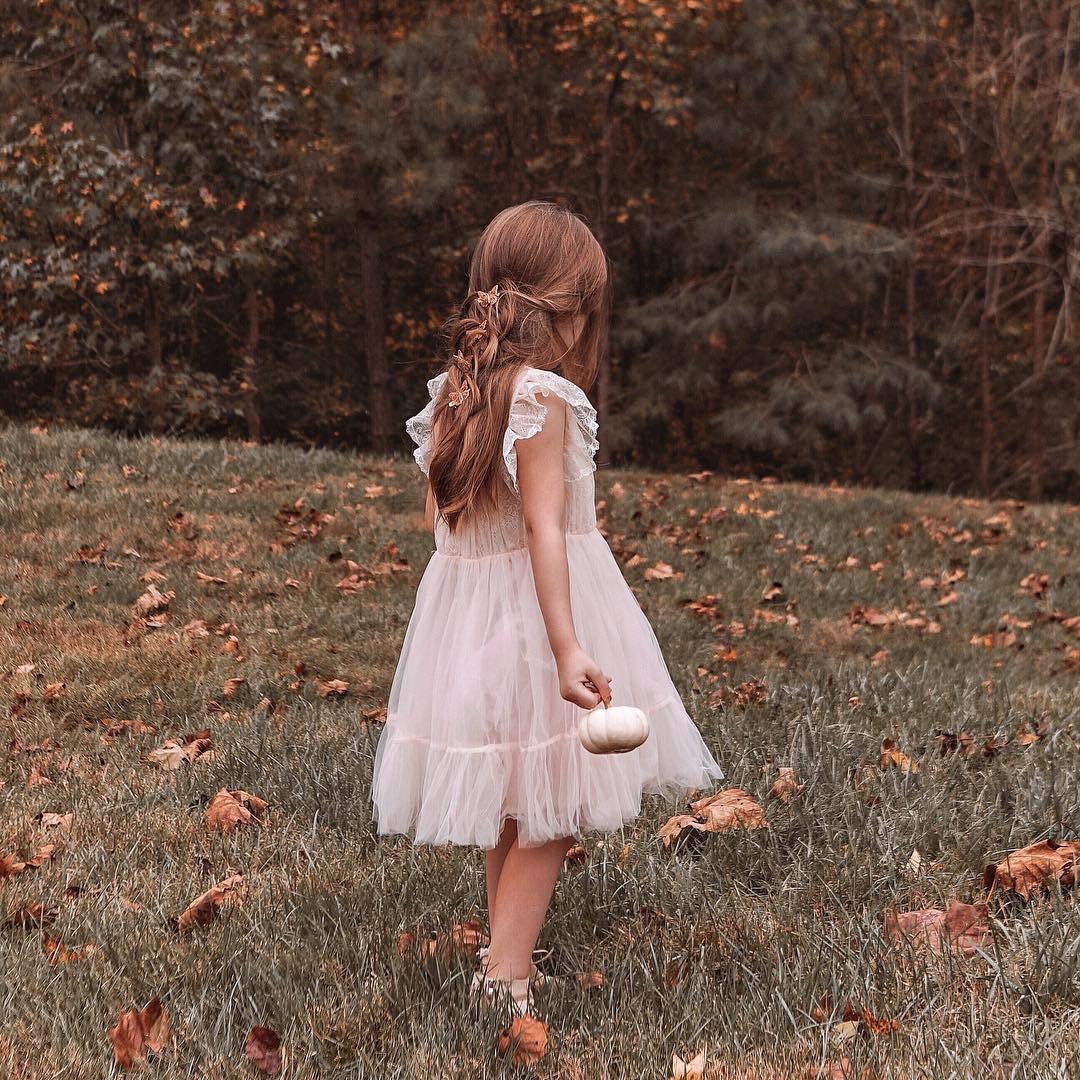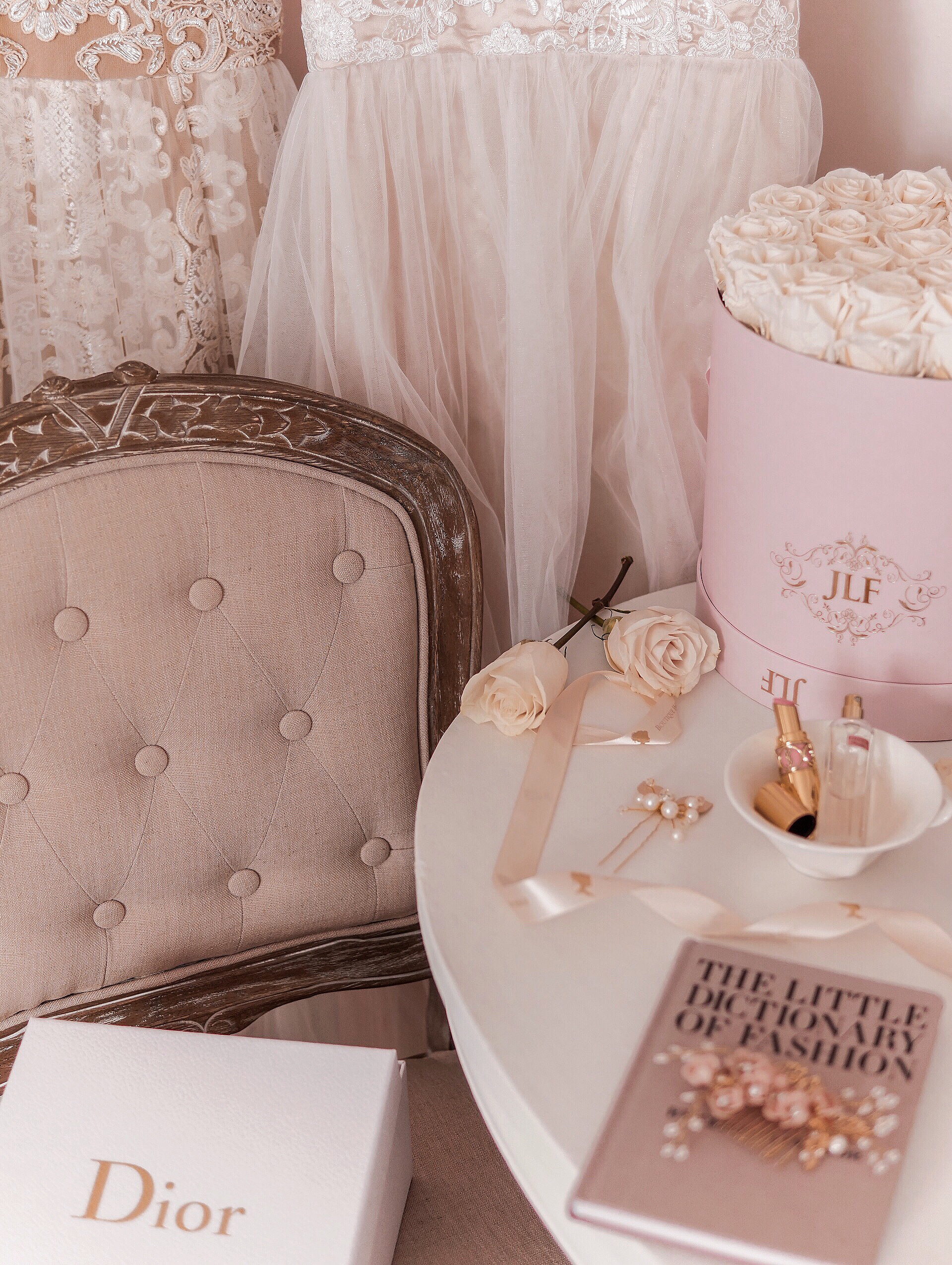 A beautiful appliqué dress
Every lady deserves to have at least one dress that makes her feel extra special and this one does that for me.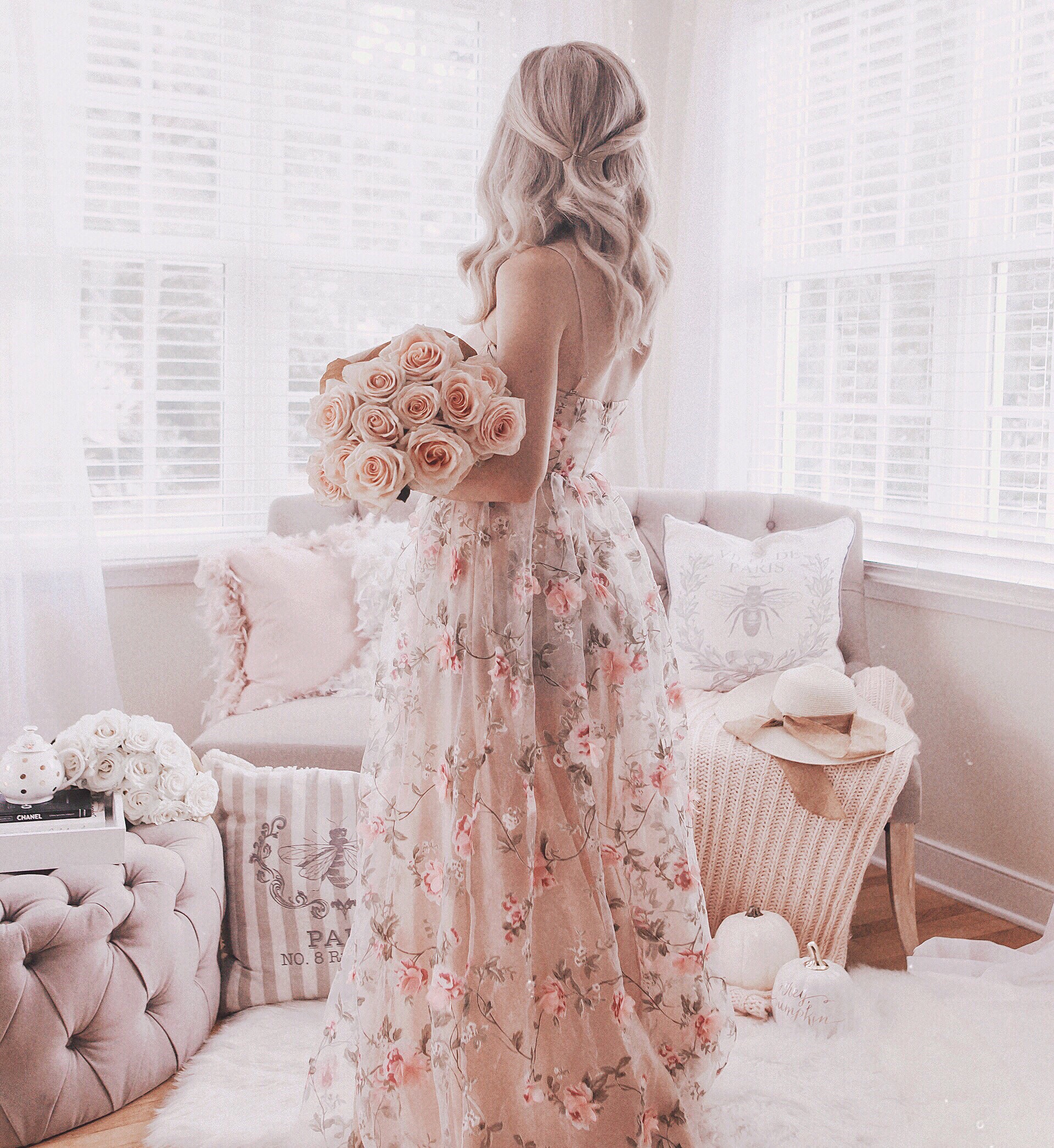 A cozy look from Vici
This sweater and these jeans are at the top of my essential list right now! Who'd guess I'd be wearing jeans, am I right? However, a little change is nice and I just couldn't resist all of the fabulous clothes at Vici which I also will be showing you in a haul very soon!