Can you believe another month has come and gone? Now that it is turning May I wanted to do an April recap with you on all that I shared through photos on Insta.
When posting on Instagram it seems best to keep captions short and sweet which makes it hard to get down to the nitty-gritty on things like why I am posting what I am posting, what's inspiring me at the moment and my overall why.
Because of that, I thought it would be a great idea to continue the conversations here on the blog.
Let's get it started
This past month, spring finally made its full debut. That really inspired me to play around with colors in my editing.
Over time I have received a lot of questions about my editing process and that I will also be sharing in the near future with you.
I think most people want to know 1 or 2 things to do differently with the hope that they can then turn around and get the exact editing style they desire.
It's SO much more than that.
So I want to take time and make sure that the post I create will be totally packed with info down to every detail as to what makes my photos turn out how they do.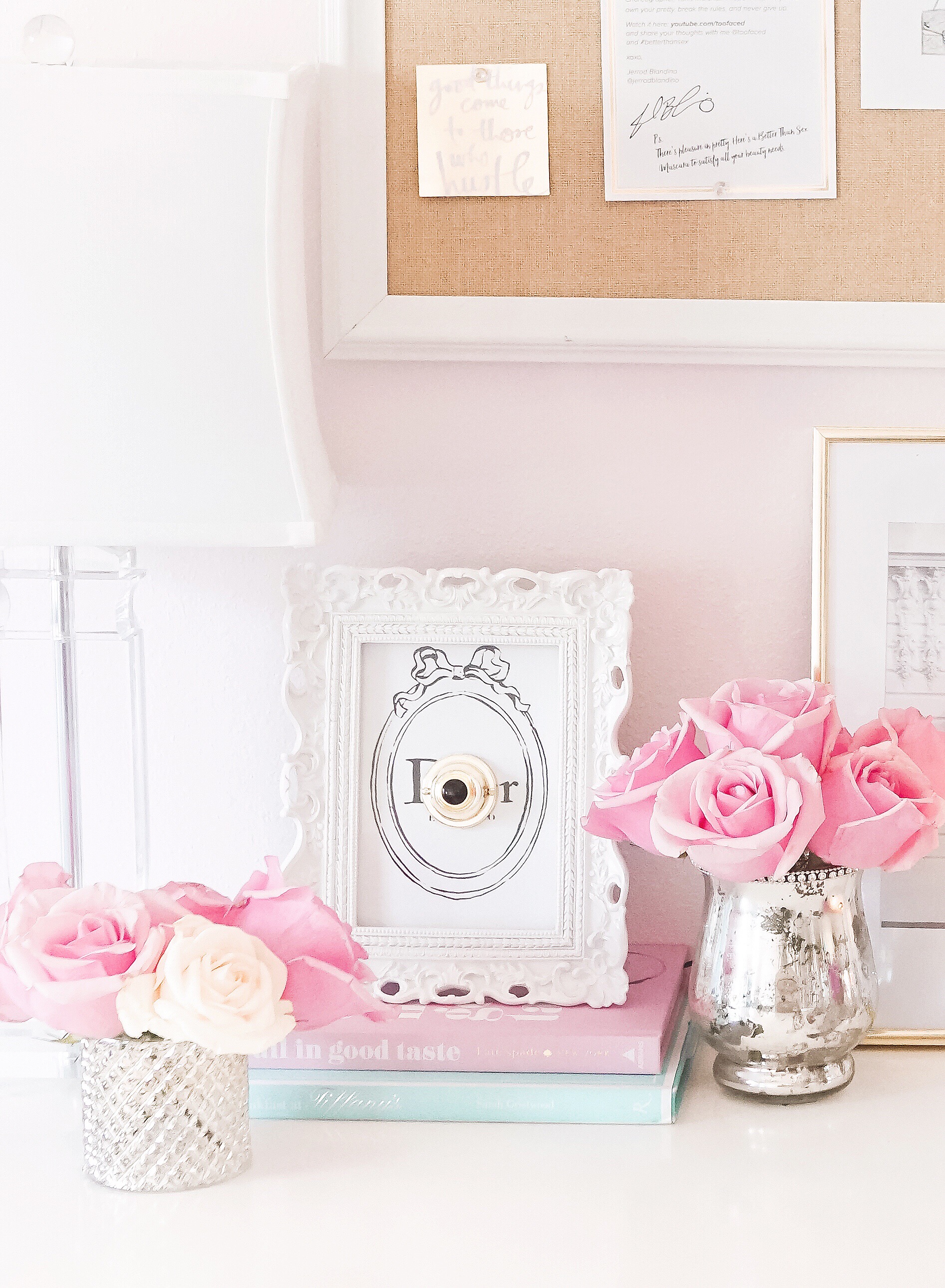 I couldn't be more excited that it's spring because I've been dying to bring out the floral dresses that I love so much.
This is truly such an exciting time of the year for me when it comes to fashion.
Even though I choose to wear the spring style practically all year-long, at this time of year brands and shops are finally releasing pieces that are more my style and color. Any other time of year it's really hard to find pieces that make my heart sing!!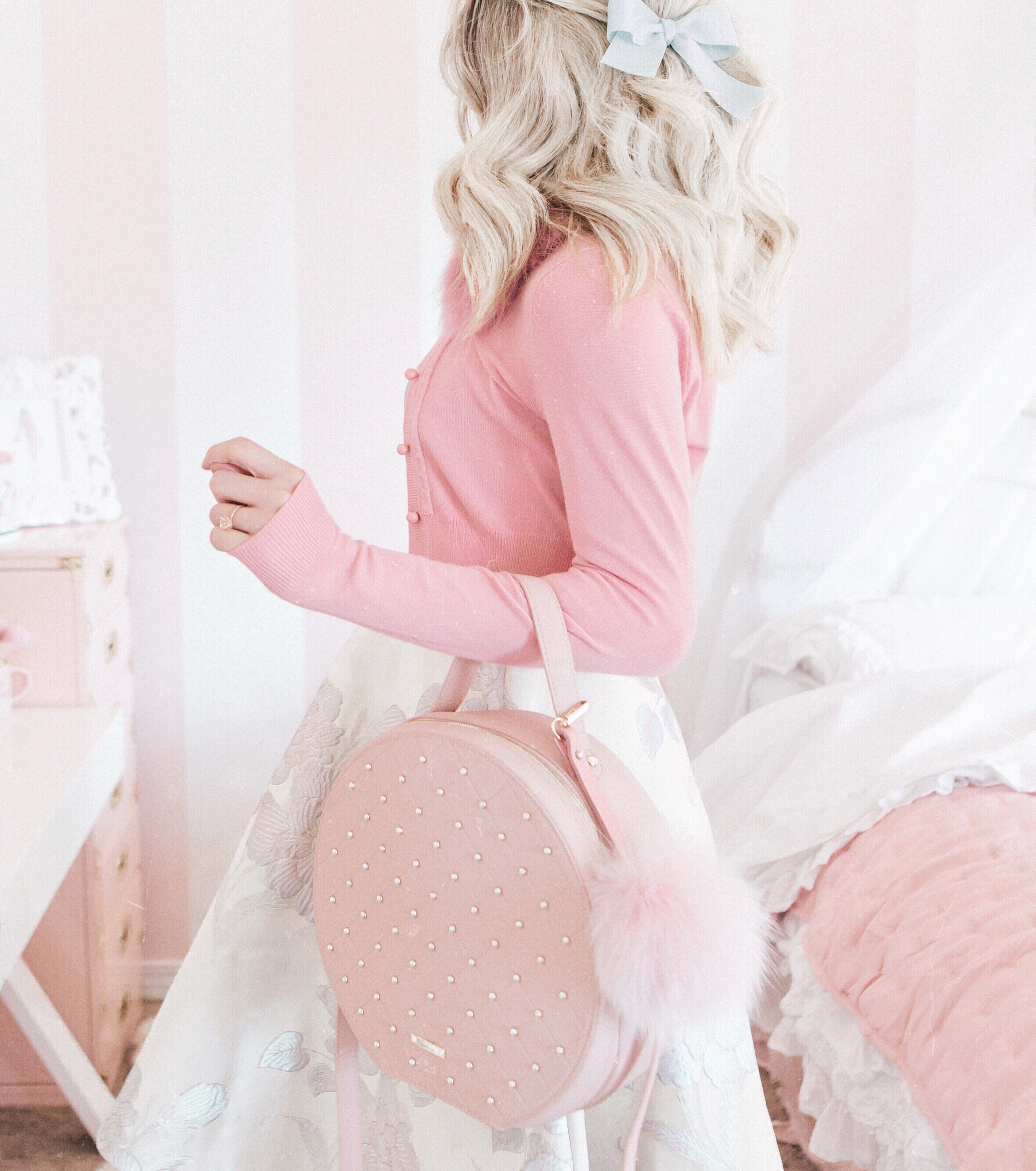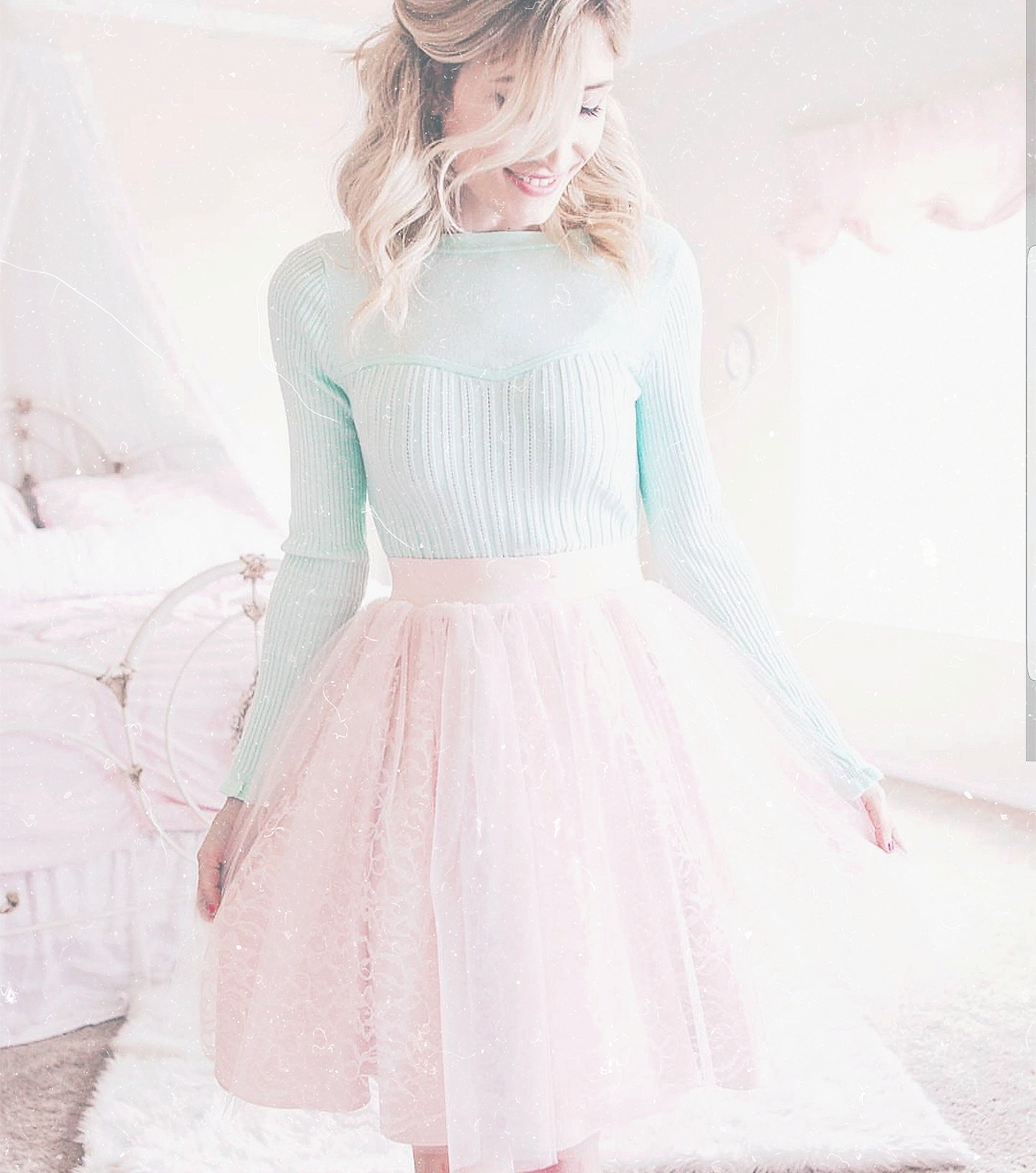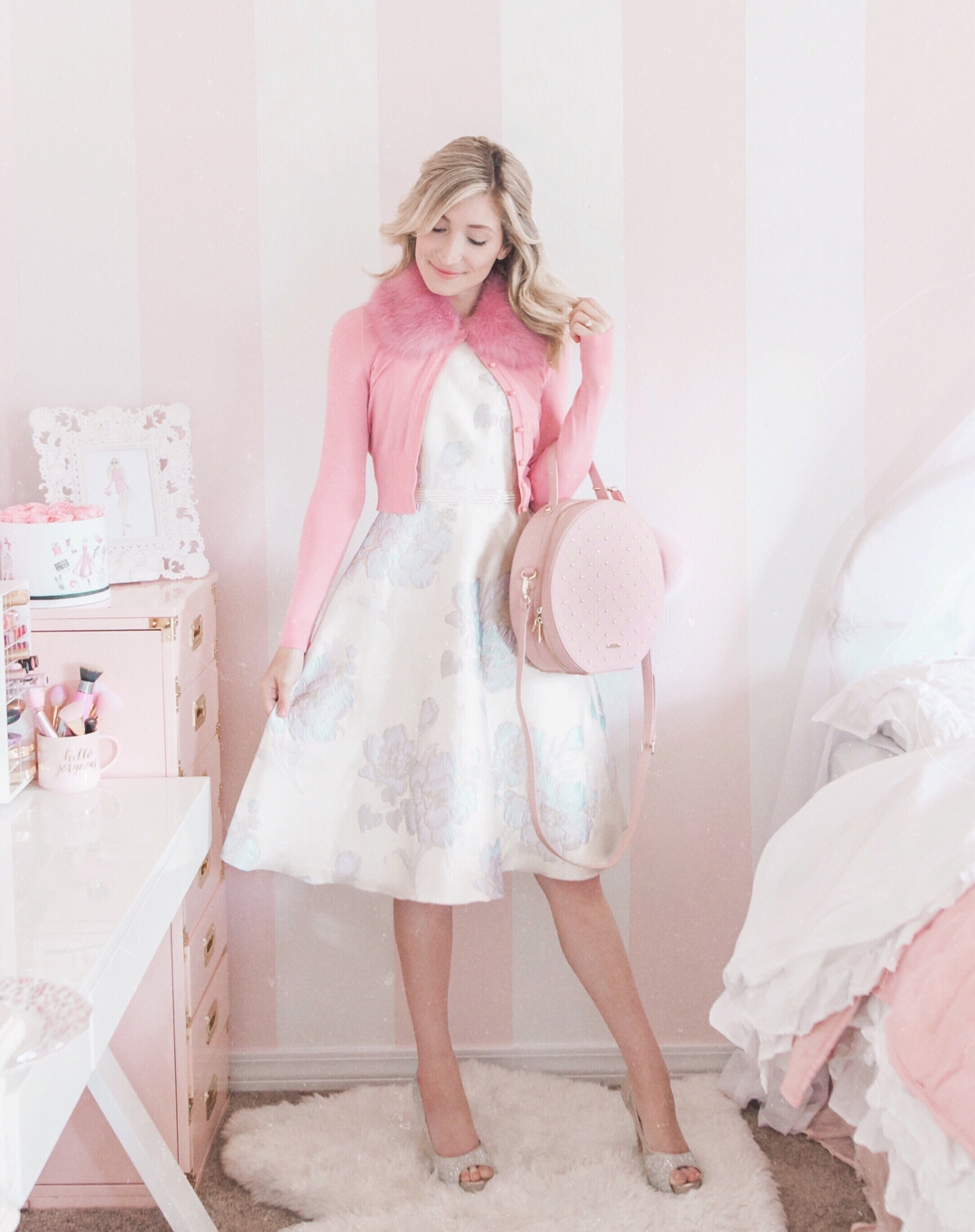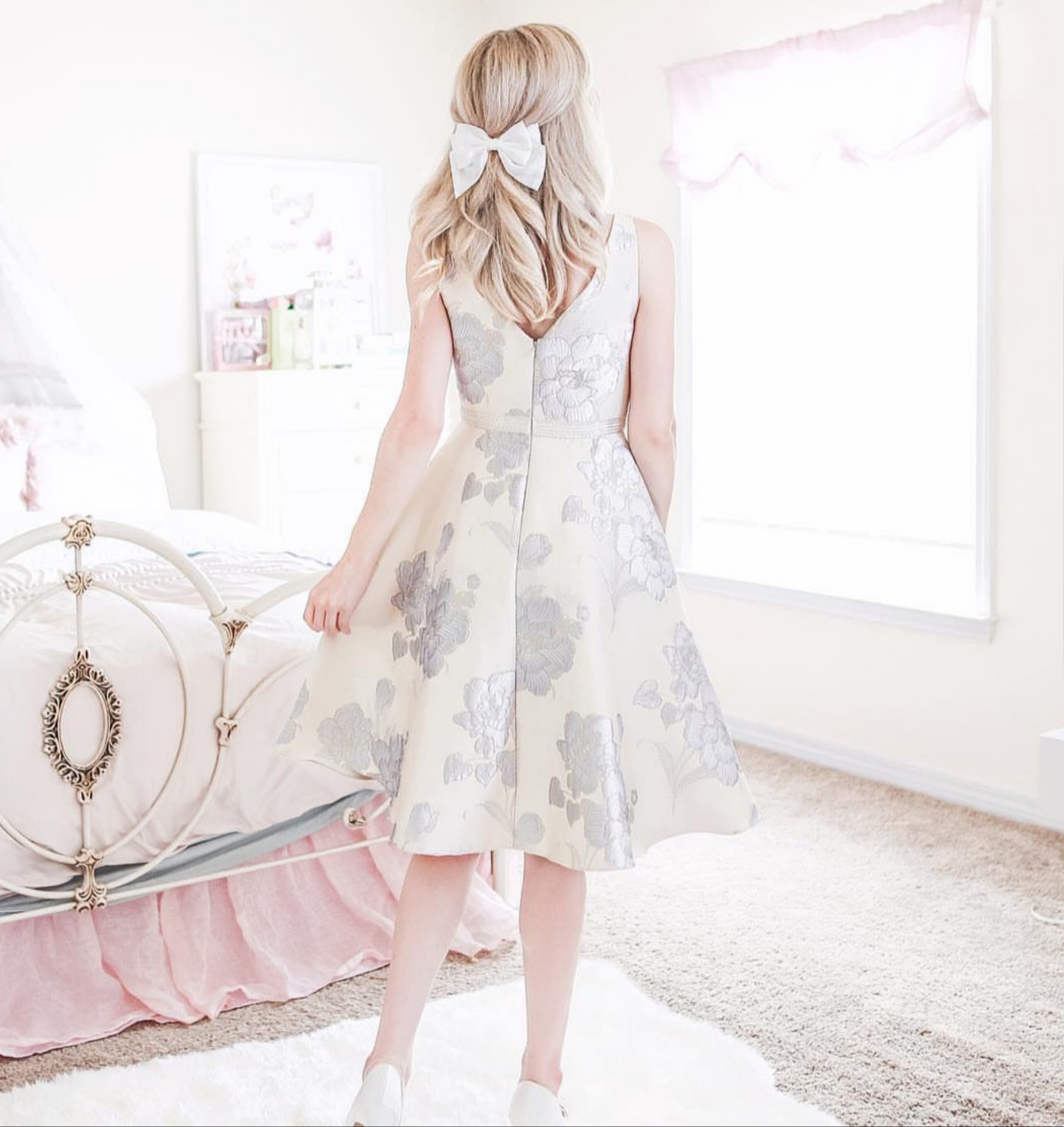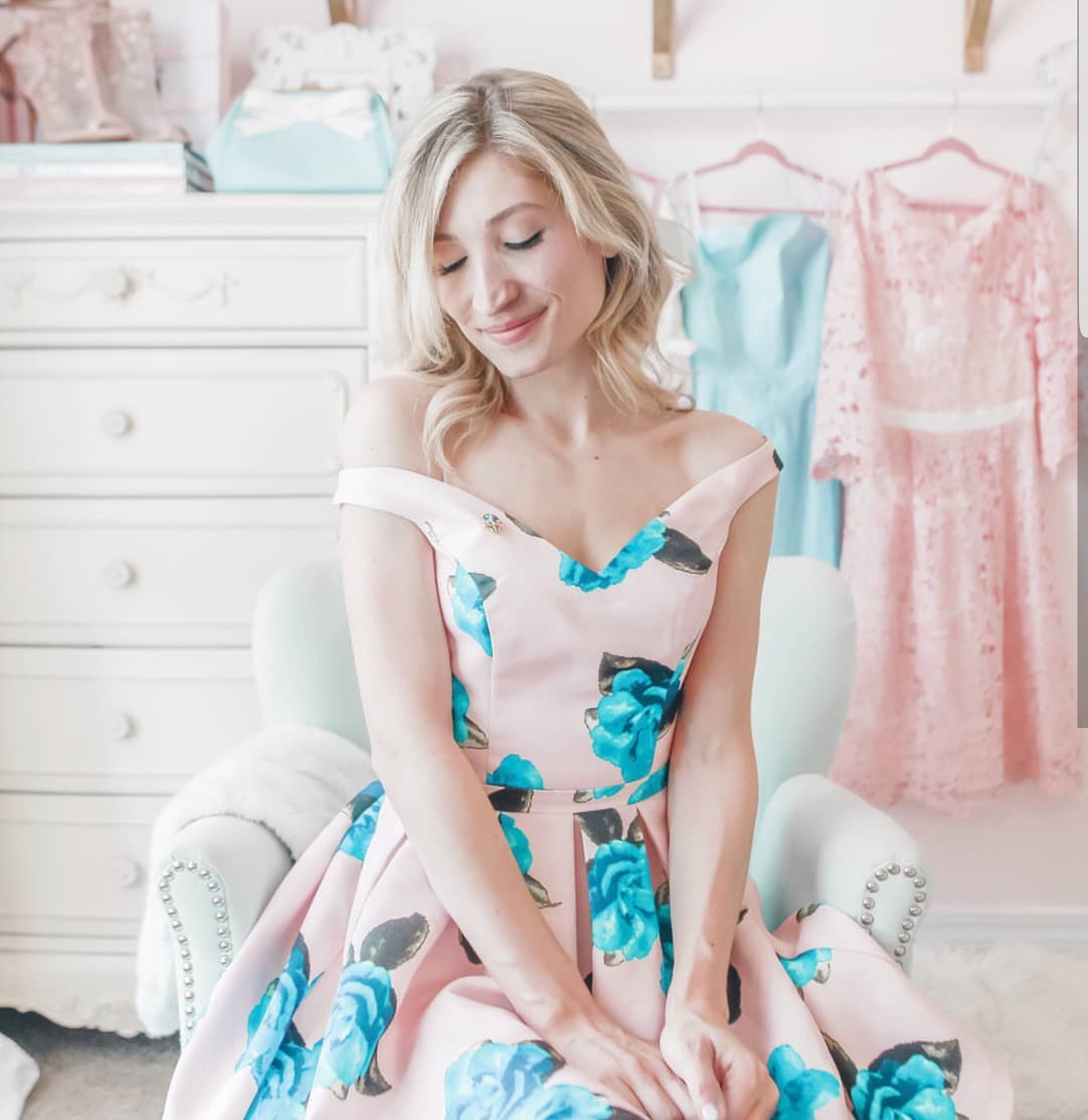 Another April highlight for me, I picked up the glitter Kate Spade Keds in white.
I kid you not I have them in 4 other colors and wear them CONSTANTLY. What I love about the white is that it's more versatile for outfits and I'm really looking forward to all of the outfit combinations I'll be wearing them with.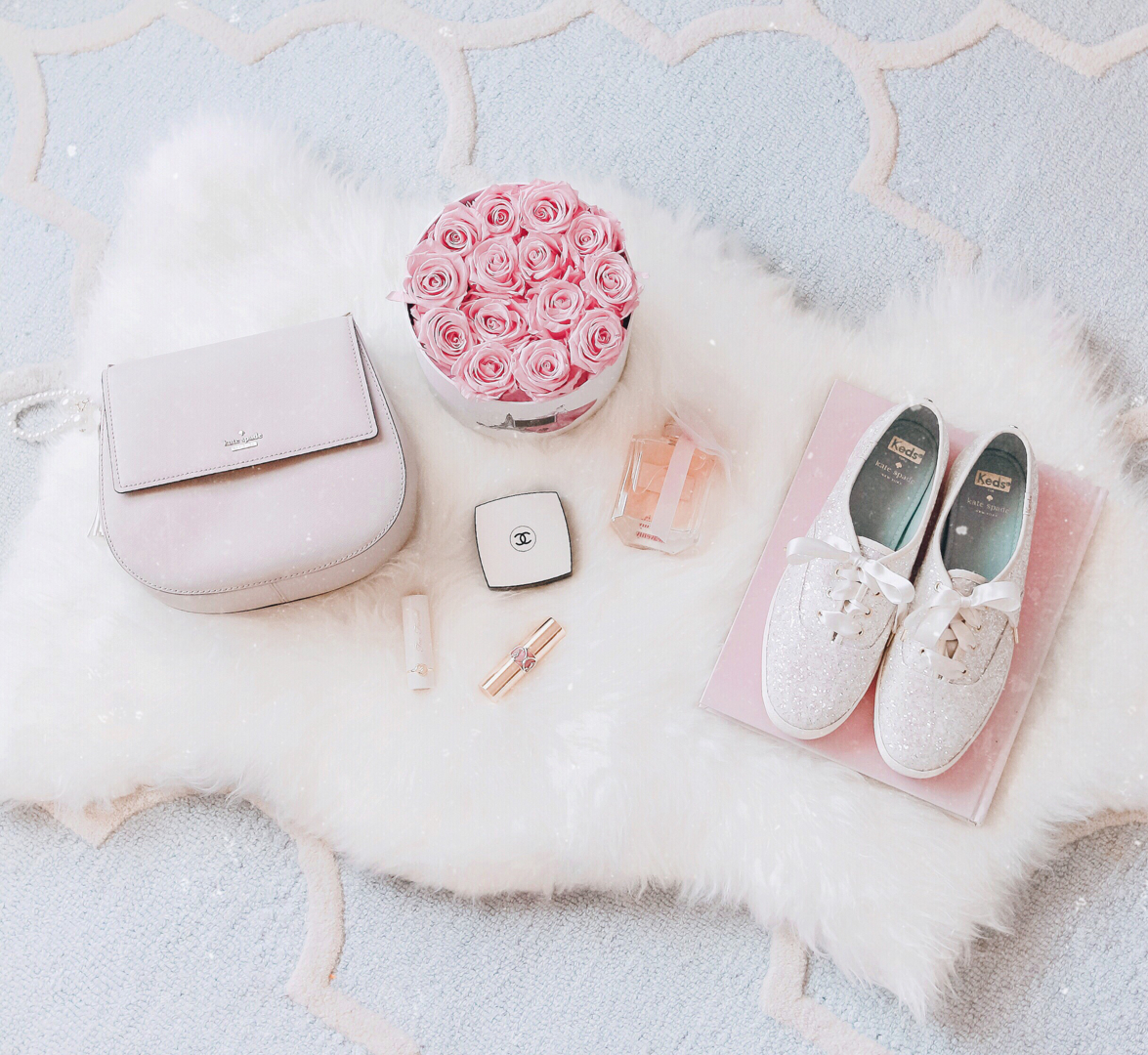 I don't know if you've noticed but I share my external wardrobe pretty often on IG. People seem to really love it, so why not?
The funny thing is some people seem to think this is my only closet.
The reason I created this little closet space is so that I can easily see what looks I want to feature next and also have new outfits on display.
If I throw those in with my regular closet, I'll just about never find them again or forget that I have new clothes altogether.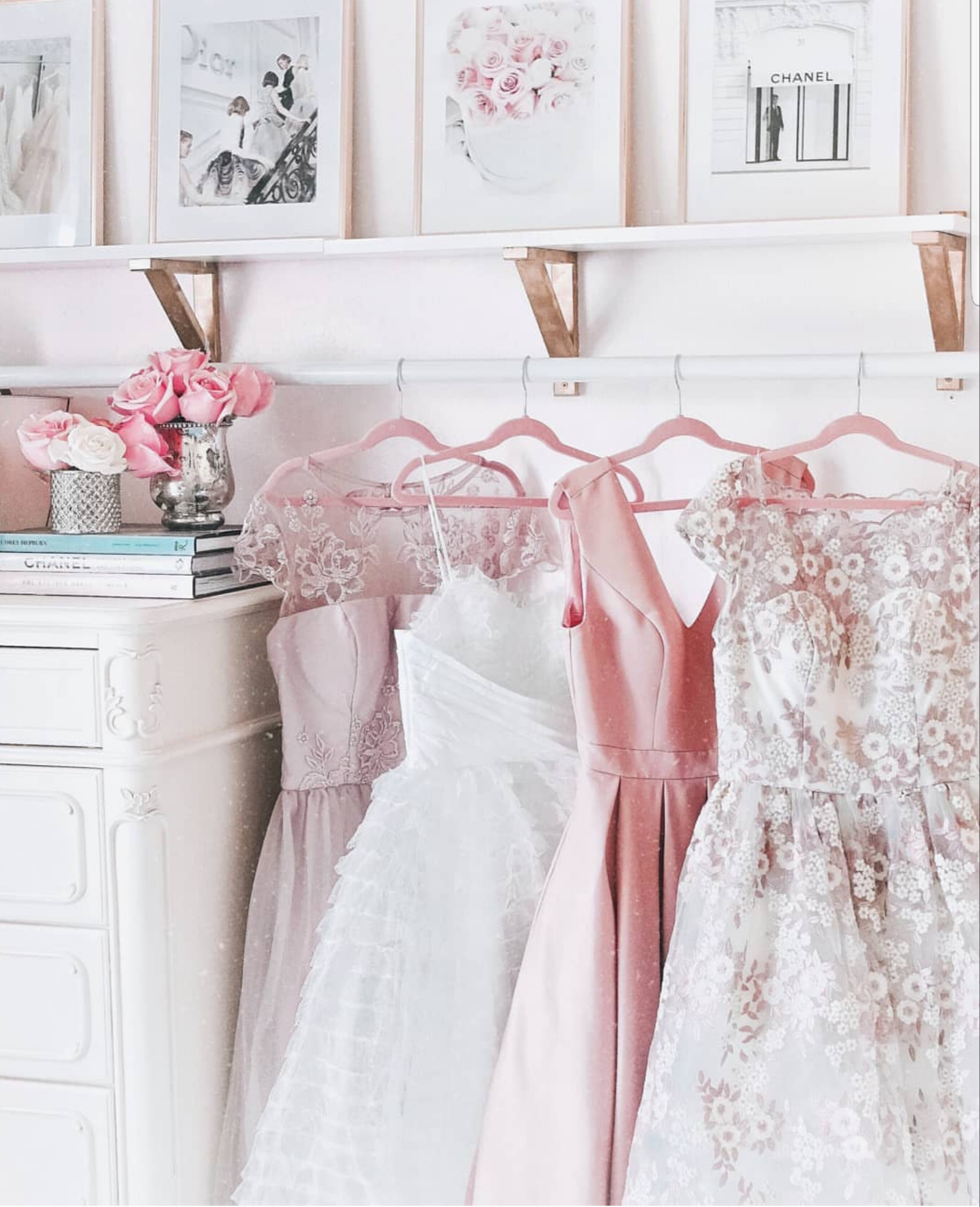 That sound so ridiculous, I know. I've been going through a major process of purging and getting rid of what I absolutely do not love.
I've also been updating my decor and rearranging things which seems pretty fitting for the season.
Speaking of which, I have a few special posts coming this week and in the next few weeks as well, talking more about the inspiration behind my decor and the recent painting process I went through to find the perfect shade of blush pink.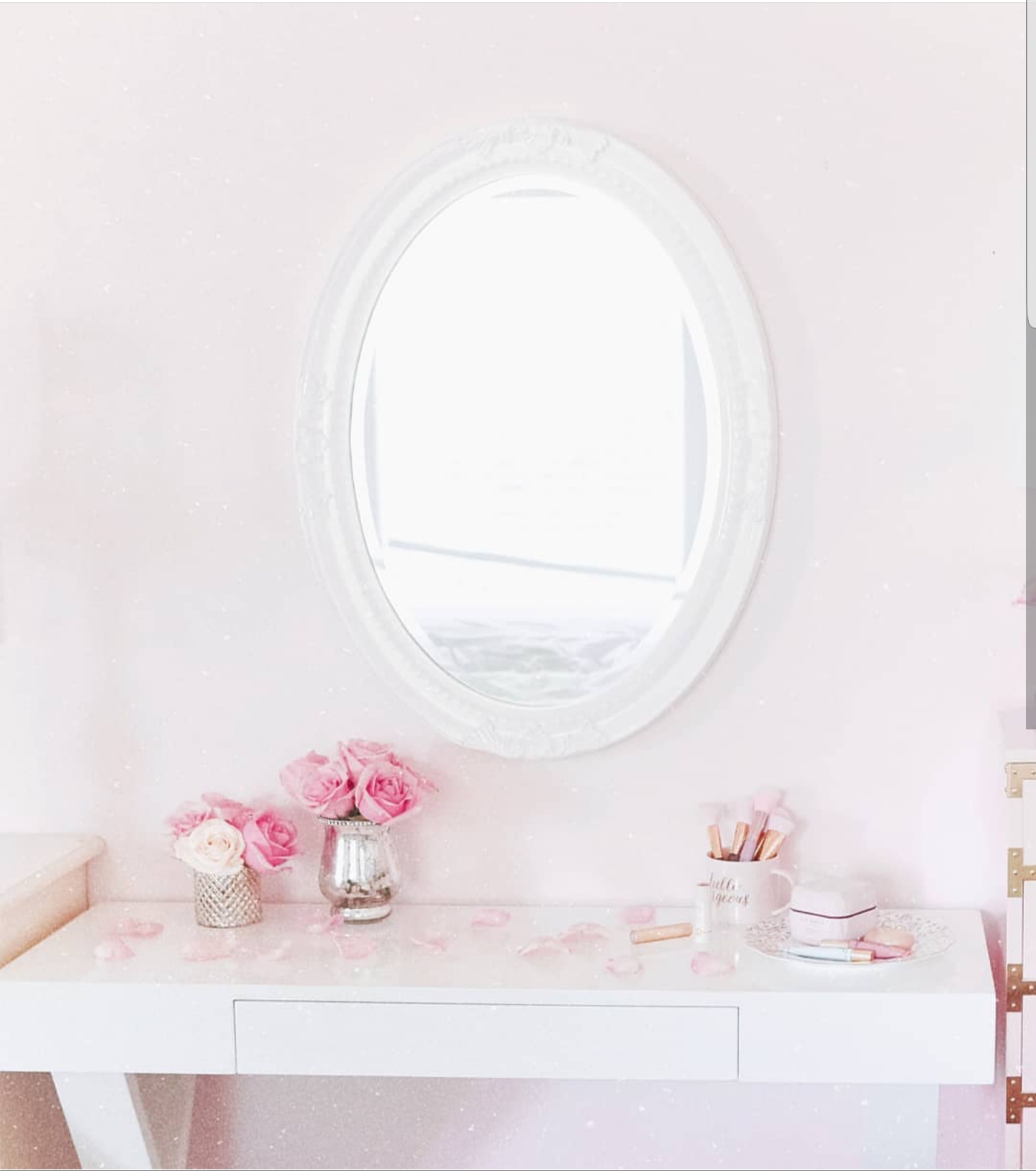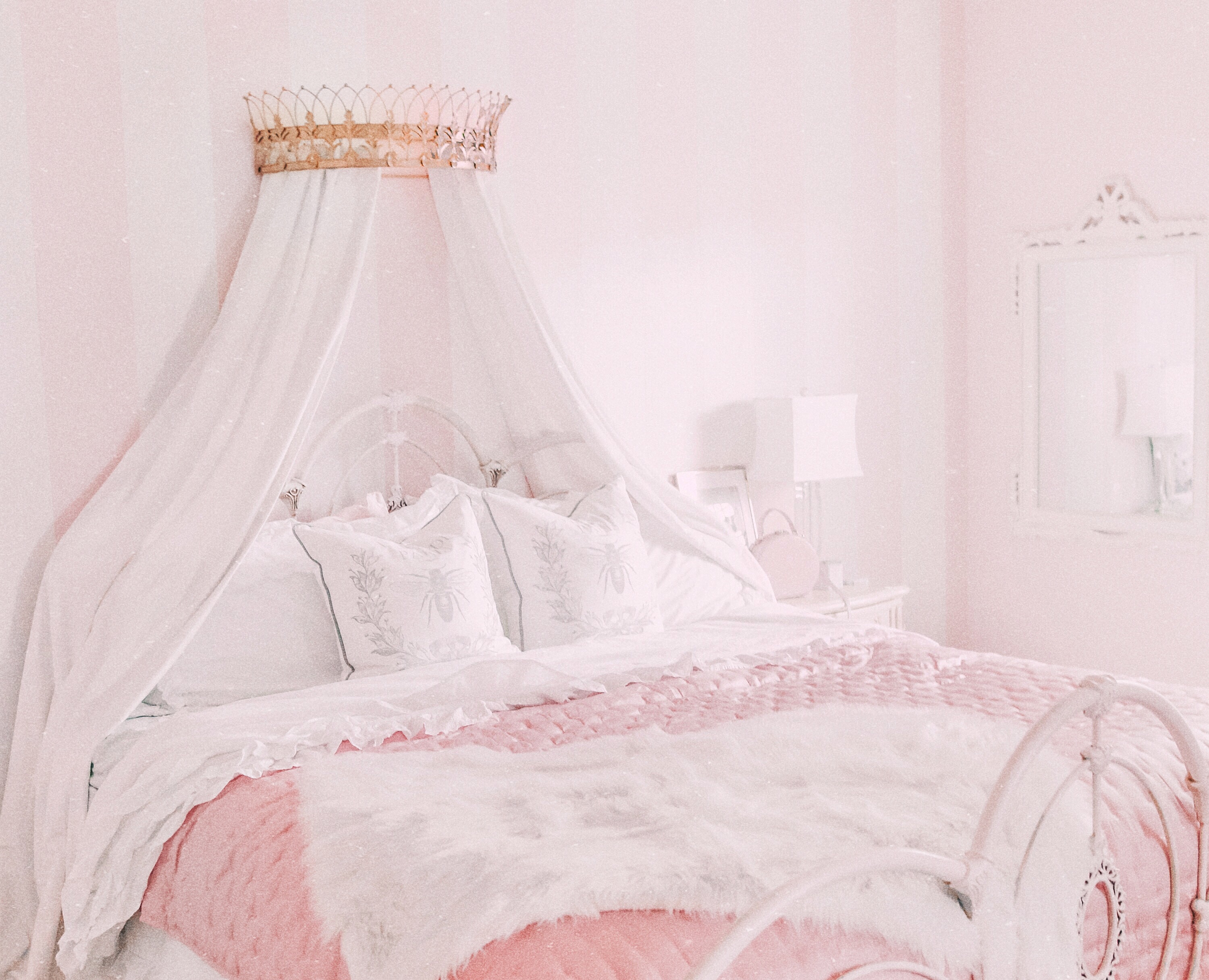 My workspace has gone through quite the transition over the last few months and that's something I meant to share more with you at the time but have been waiting to do so. Its only natural for me to switch things around. I find that it gets my creative juices flowing during times when I really need it and it also gives me a fresh new perspective.
I truly love my workspace but as a mother with little help I find it challenging to carve out time when I can solely work in my space.
So for May, a major goal of mine is to find a way to make working in my workspace actually happen! Why let it go to waste, right??
Since its April I, of course, had to have some fresh blooms making a debut in my photos but also featured my floral box by Fleur Du Luxe quite a bit. It's so petite, cute and pink it just has to show up every now and then!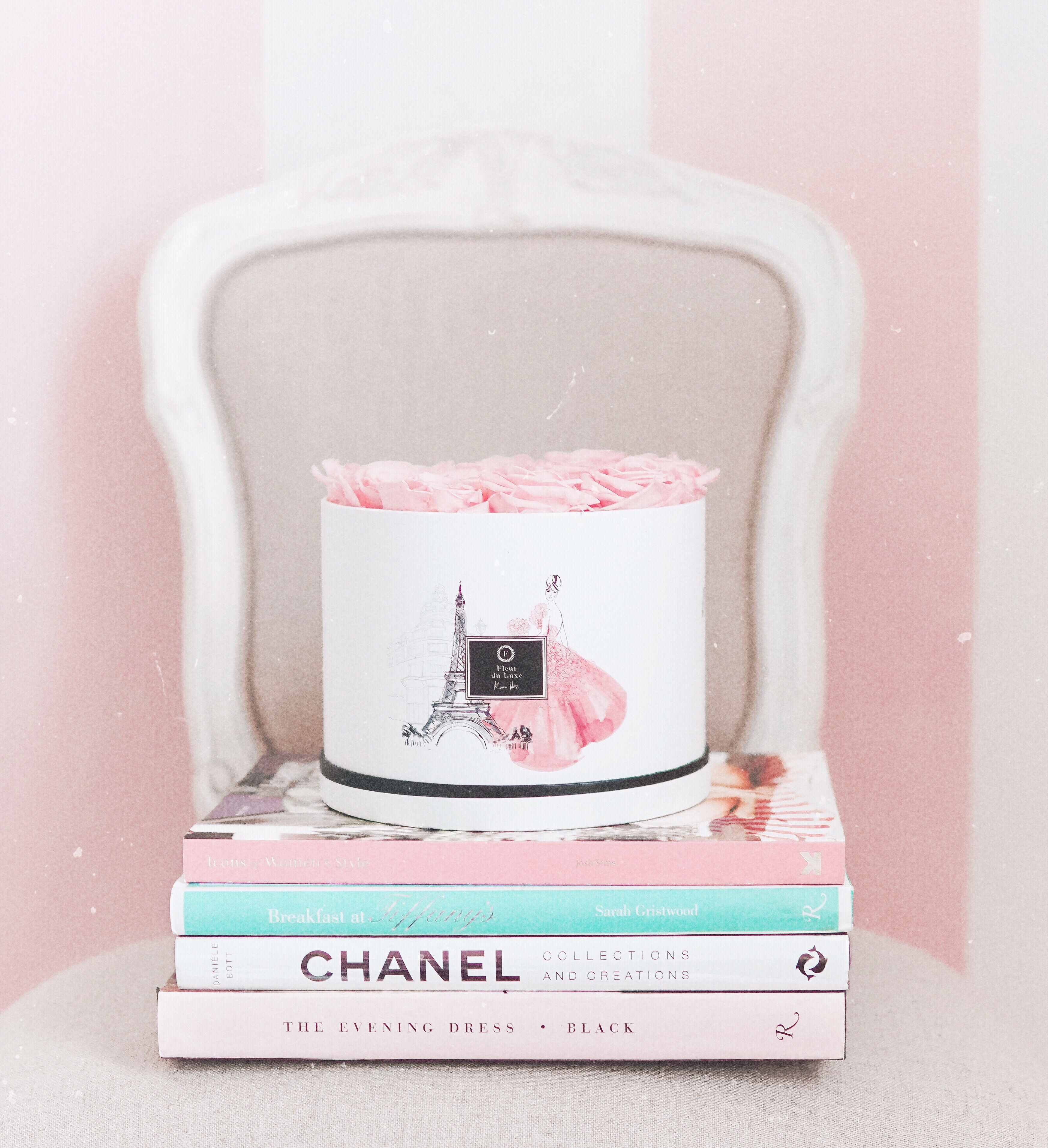 The specific one I've been featuring is designed by Kerrie Hess, and my goodness she is just such a sweetheart I adore her!
When it comes to beauty products, one of my major goals has been to have better skin which inspired me to try new products from Timeless Skin.
I got three things of HA Matrixyl 3000 spray ( great for adding firmness to your skin & hydration) & I picked it up in a rose & lavender scent. Next, I got argan oil.
I just absolutely love for reducing the dryness in my hair and keeping my skin silky soft.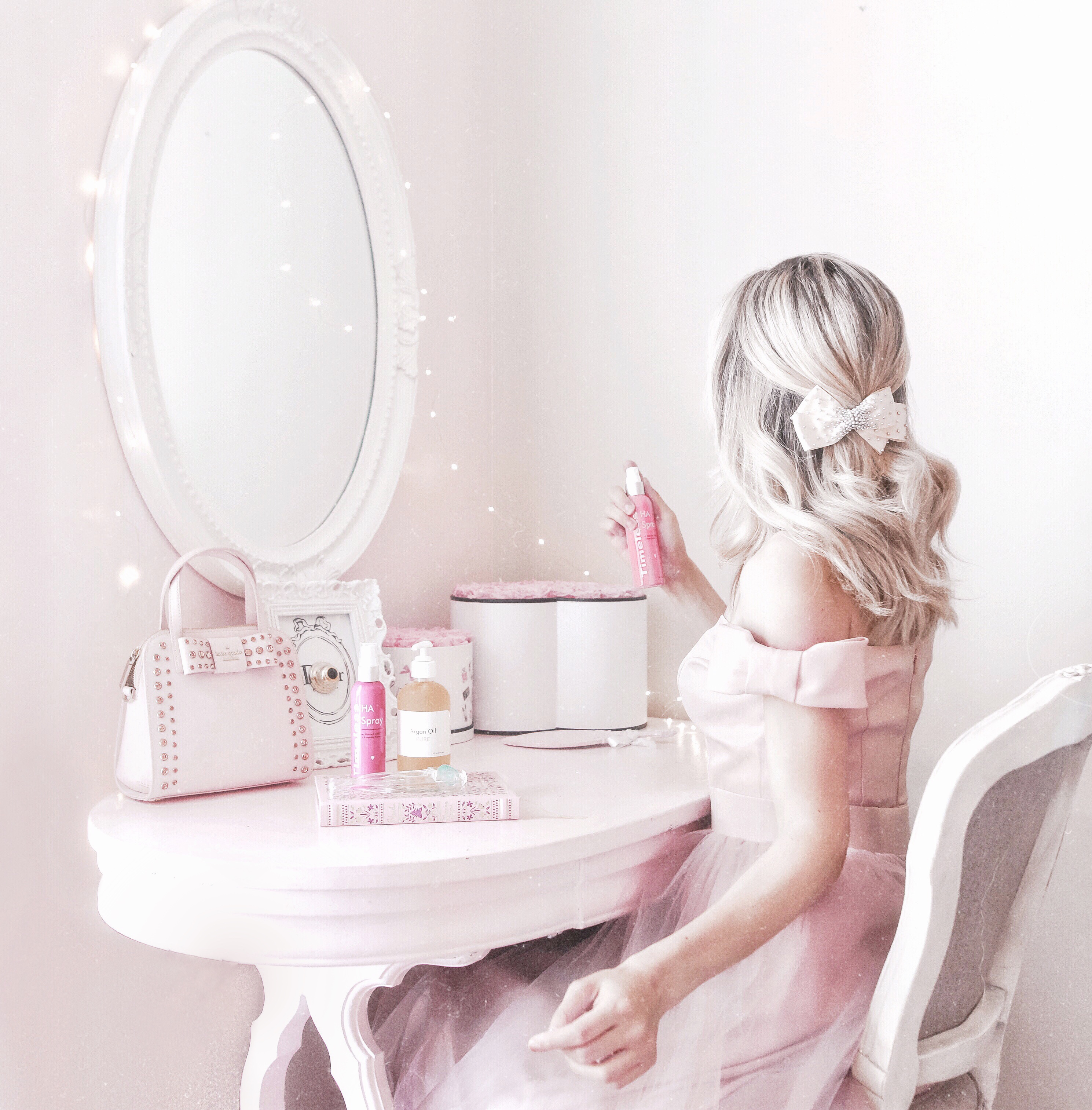 I've also been working on my hair game and that has me now using the Hairfinity shampoo and conditioner + their vitamins. It hasn't been long enough for me to report on the vitamins but I am really loving the shampoo & conditioner.
I have to USE so much though to feel like I'm actually getting my hair clean.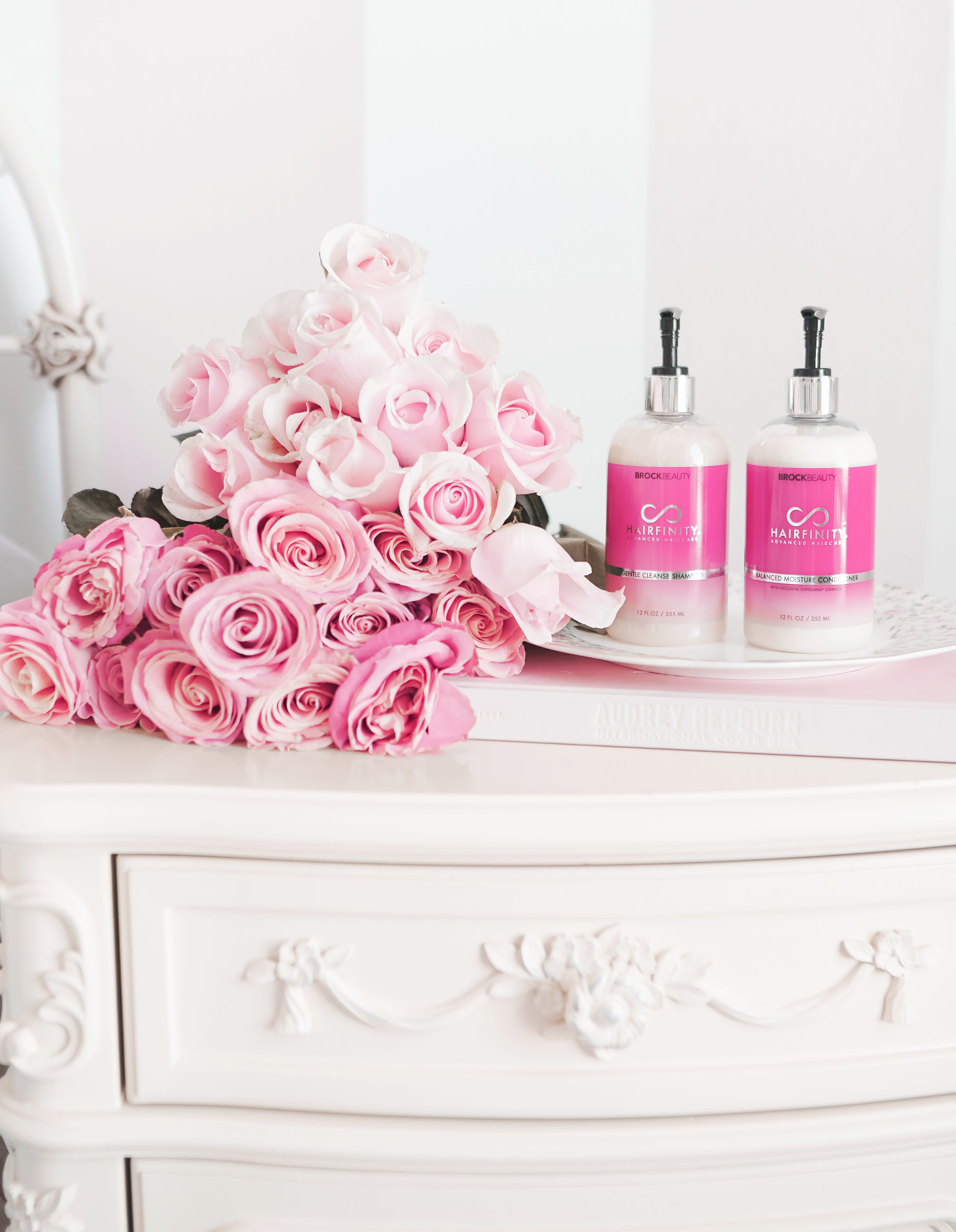 It would have been quite a strange month if I didn't share anything handbag related and since it's spring I wanted to roll out a pretty in-depth post about the bags I'm loving this season and why.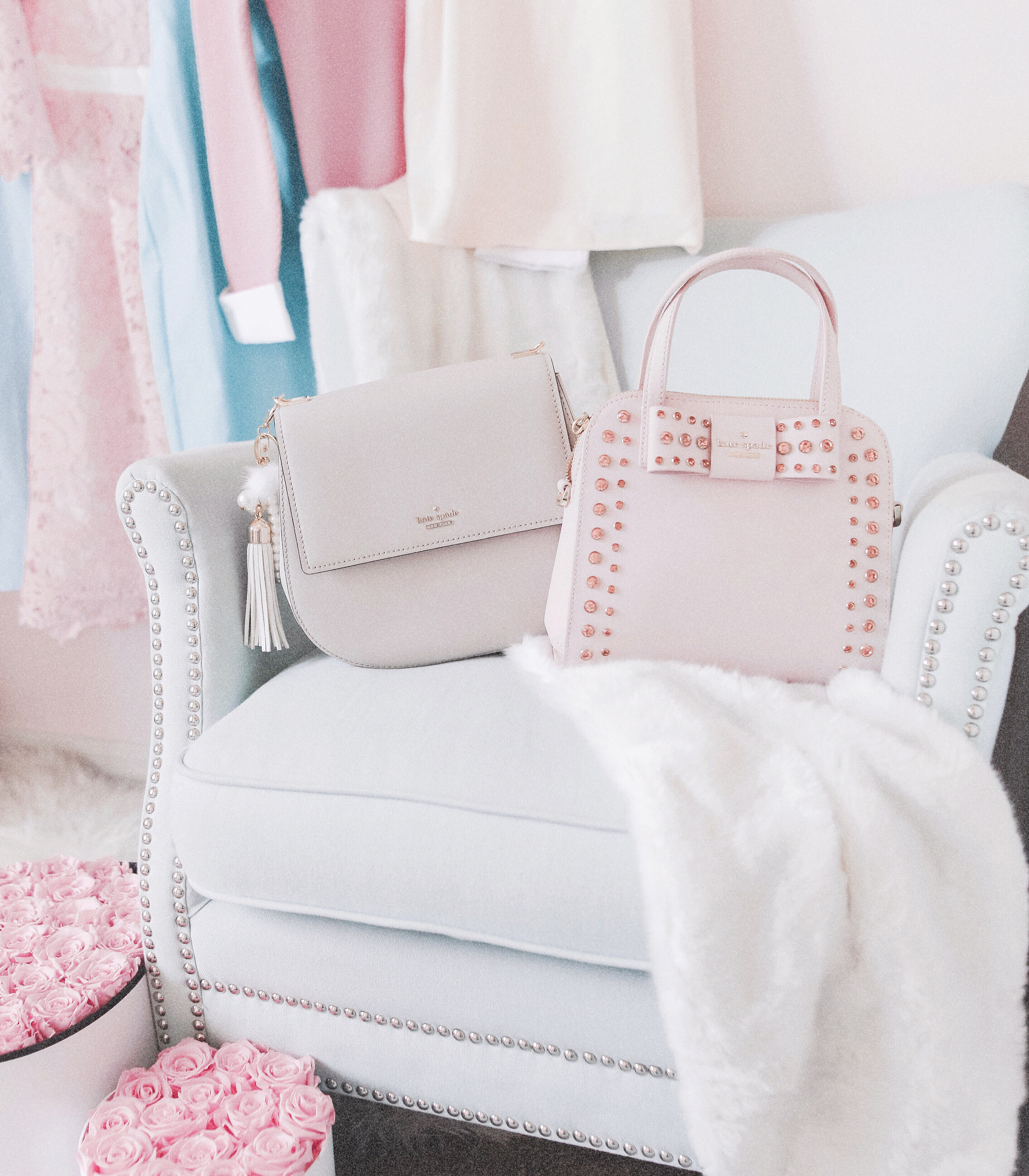 That's about it for the month of April or at least all that I can remember…  Anyhoo loves, May is going to be a totally exciting and wonderful month!
There are things that have been going on over here that I haven't been able to share with you just yet. They're top secret ( & a huge part of my dream) but I believe in the next few months I'll be allowed to share some sneak peeks at what's going on ;)
I do hope that you enjoyed this month and that your May will be pure magic too!
xo.