Handbags are just one of my greatest obsessions. They always have been and I can't quite explain why I LOVE them so much. But I'm going to go ahead and try to explain why while also sharing with you the beauties that are giving me total heart eyes this Spring.
Are you circle bag obsessed like me?
I don't know what it is about the circle bags but they have captivated me like no other! Maybe it's the fact that before recently, we rarely saw circle bags and now that there are some I felt that I needed to get my hands on one right away.
Of course, I had my eyes on the circle bag by Mansur Gavriel, but the $800 and up price range was a bit much for me.
Fortunately, after some searching and more good ole searching, I found one by Review Australia & The Daily Edited. I'm going to tell you exactly what makes each back special & what you can expect from them.
Oh, and what's even better? Their price tags!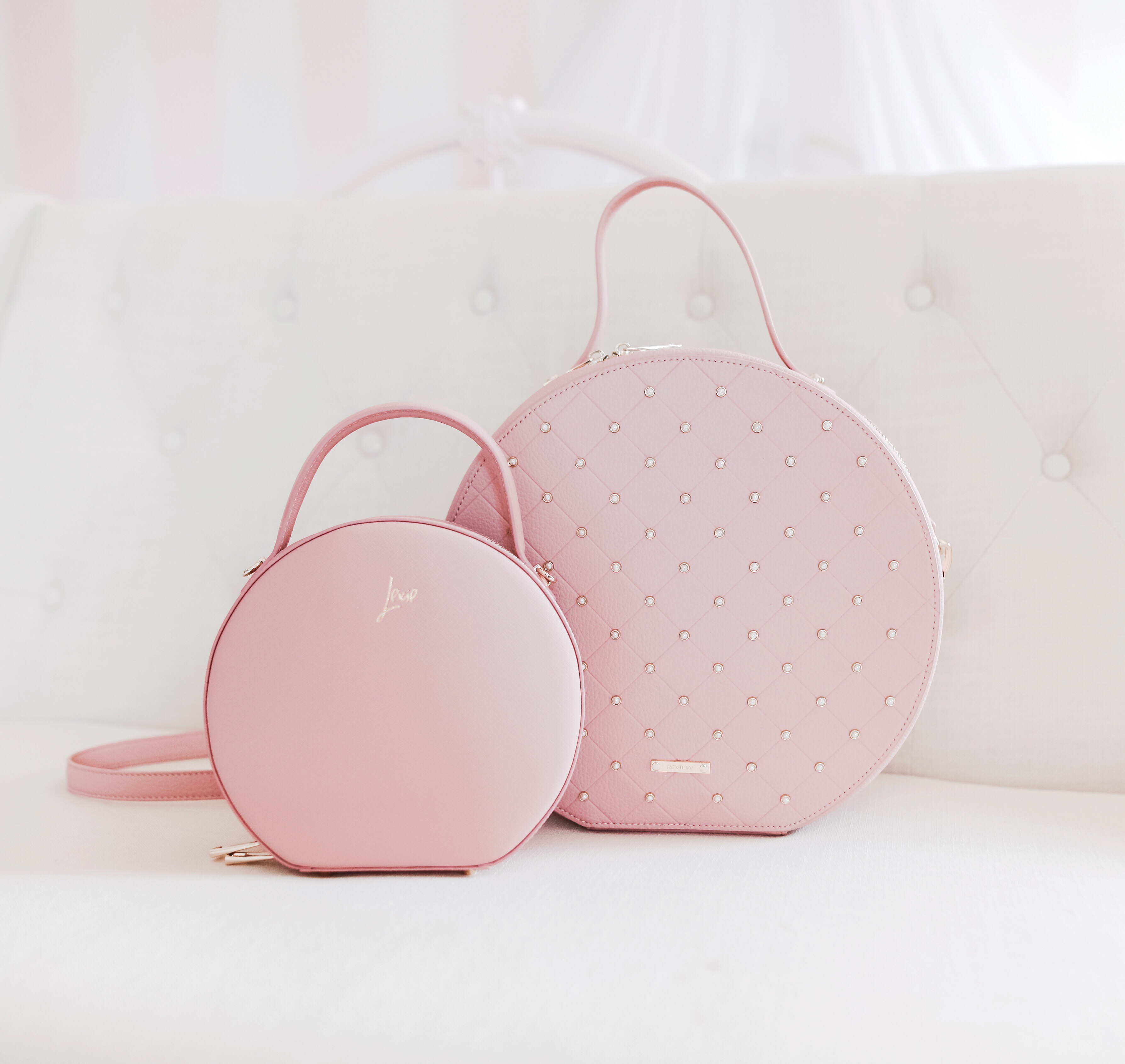 The Willow Circle Bag by Review Australia
What I love so much about this beauty, is the large size and gorgeous detailing on the front side. I know that I can't find a bag just like this anywhere else and that made me feel as though I had to get it as soon as possible!
I was SO excited when it found its way to my doorstep. You know it can be so challenging shopping online because you're never quite certain if what you have ordered will match up to your standards. You may have already guessed that the excitement I had endured as I opened the package and saw that the bag did, in fact, match all that I hoped it would be.
For Spring, I feel that it couldn't be any more perfect. The color is a beautiful blush shade which will match the soft colors that present themselves in our Spring wardrobes, each year.
It also features a long strap which is great for crossbody carrying or letting it hang from one shoulder. Inside, you'll find a pocket that holds a luggage-like tag and plenty of space for your everyday essentials.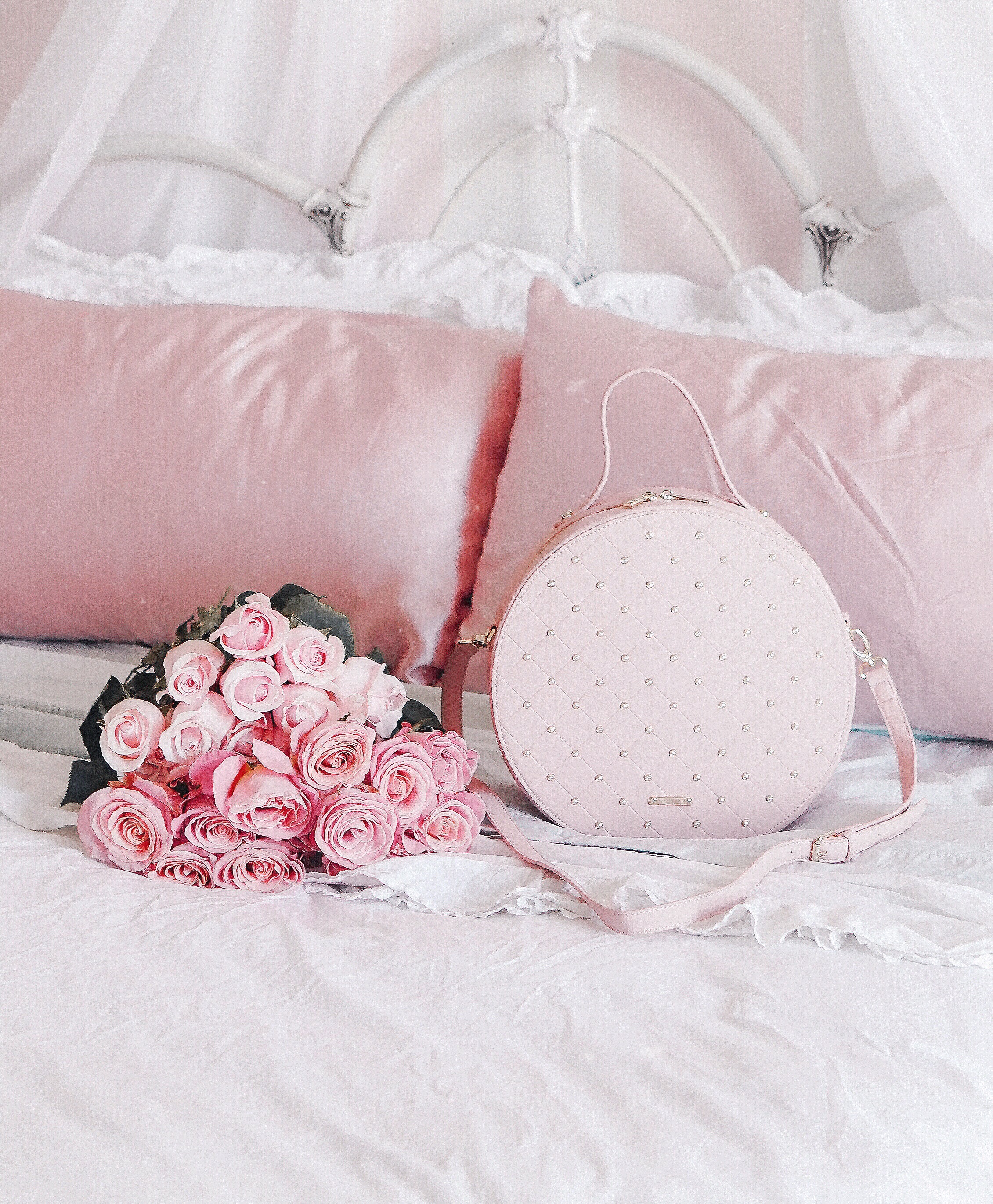 I do have a little advice when it comes to using the Willow circle bag. Opening it to say, take out your wallet, may prove to be a little tricky because depending on how you go about it, everything could kind of fall out. I think this is a common thing with circle bags.
What I do is zip both zippers closed at the very top of the purse at all times. That way when it comes time to open the bag I can easily see what I need to grab and pull it right out of the top with no spillage.
To make this bag your very own you can find it right here. It Australian currency the bag is $119.99 which translates to $93.16 in US currency.
The Primrose Circle Bag by The Daily Edited
This little pretty has totally captivated my heart. The color and style are very similar to the Willow circle bag but I find that its petite size makes it quite special.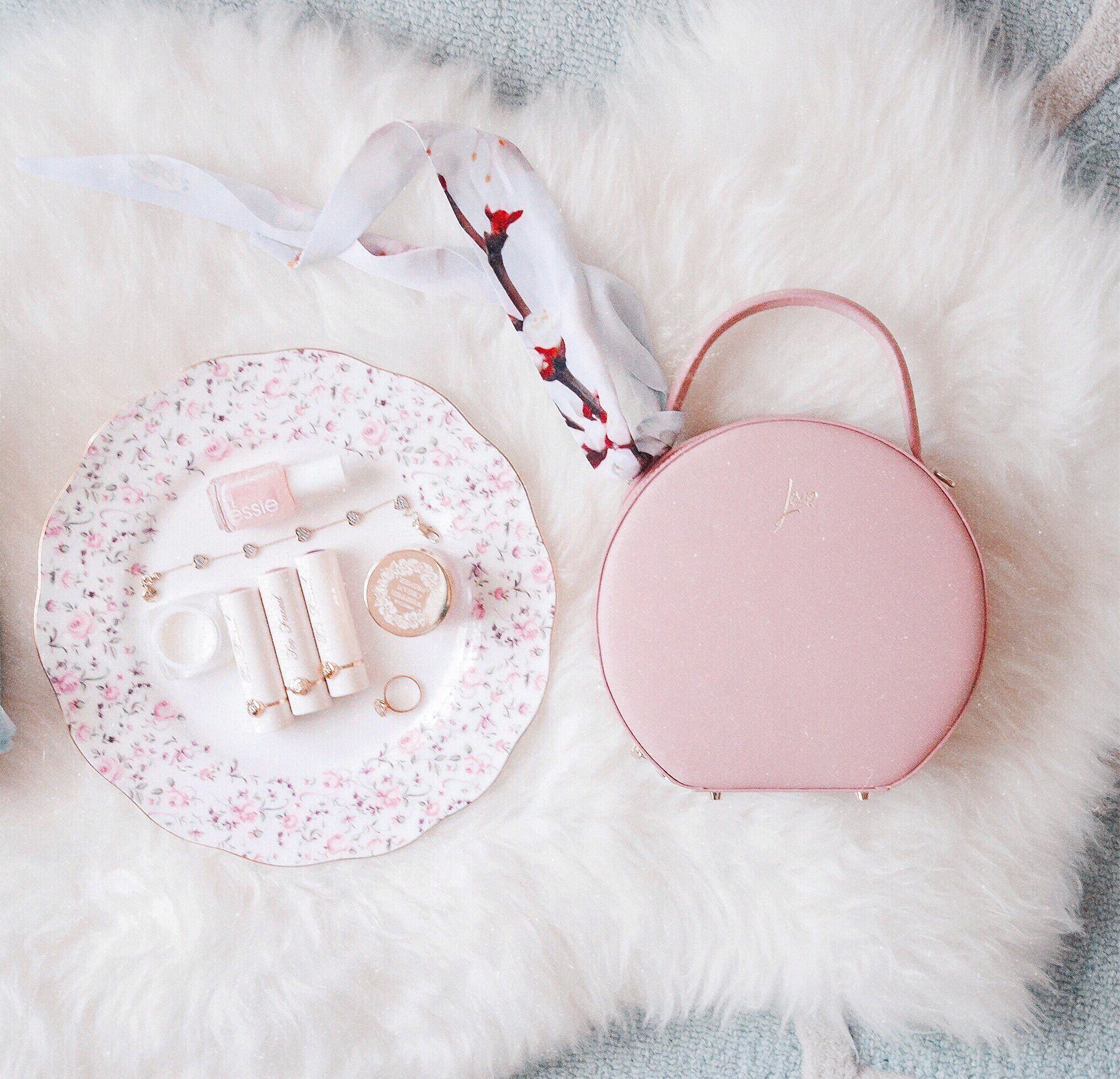 The quality of this beauty is immaculate. It's petite but packs a punch with its quality and details.
It's the kind of bag that I know will last me for some time and all that together on top of its adorable look is enough to win me over.
Did you notice the monogramming? How cute is that? Instead of my initials, I chose to have my name engraved in a golden cursive font. Total heart eyes!!!
I see this sweet little thing impeccably pairing with any floral dress number that I have this spring.
How cute would it look on a tabletop during brunch, next to macarons and a pretty teacup?! I can just see it now.
When I'm shopping for bags, I am always visualizing the adventures that I'll find myself on with that bag by my side. Is that weird?? Call me crazy but it works for me lol.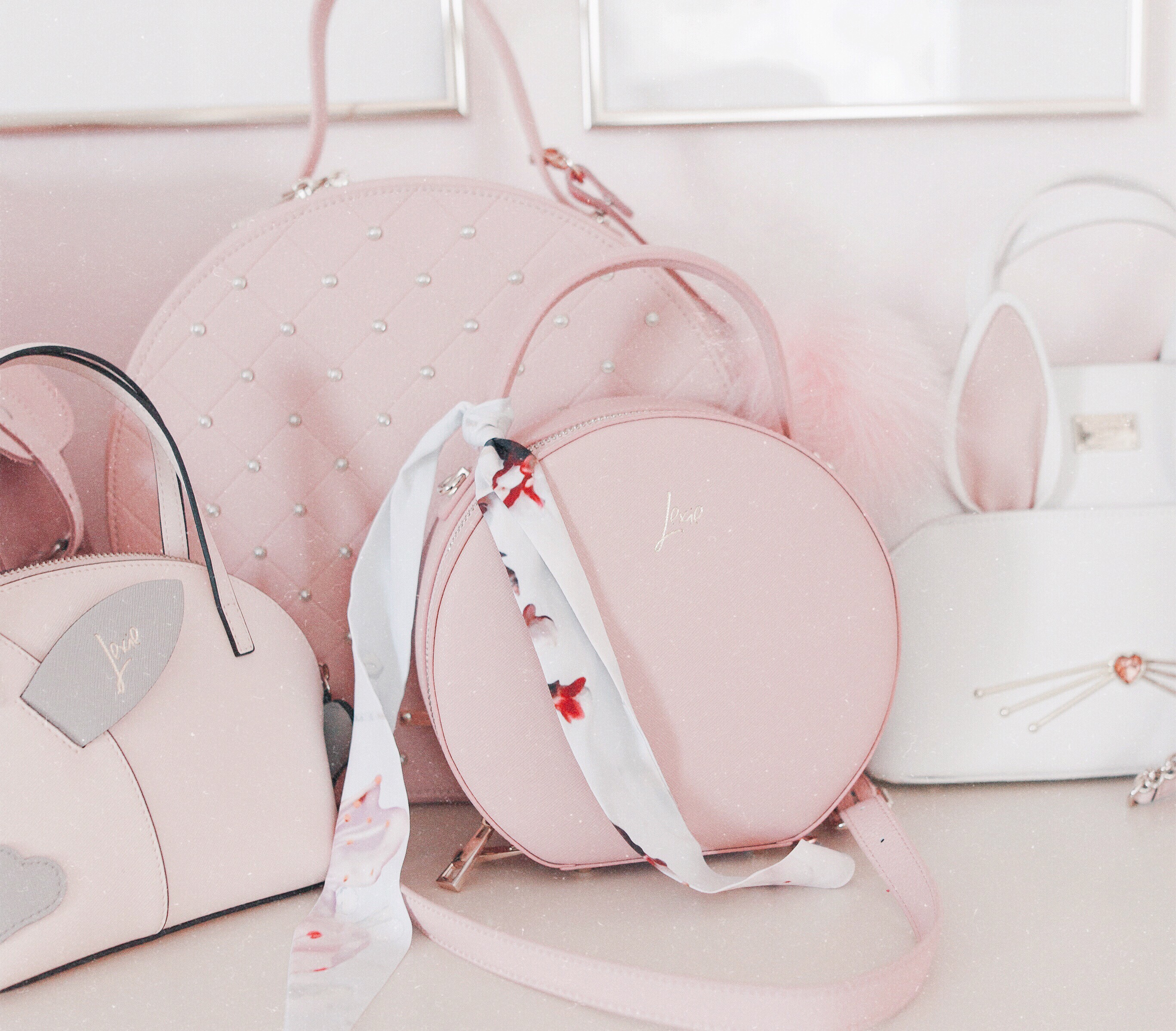 Anyhoo, this particular style is TDE's Primrose shade. It's just beautiful but if you don't fancy it you can find it in light pink and a handful of other colors at a great price of $170
If you don't agree with me on these bags being worth the penny, go look around and tell me just how many circle bags you find of this quality that come close to these prices. It's truly hard to find. Trust me, I looked for a longgggg time.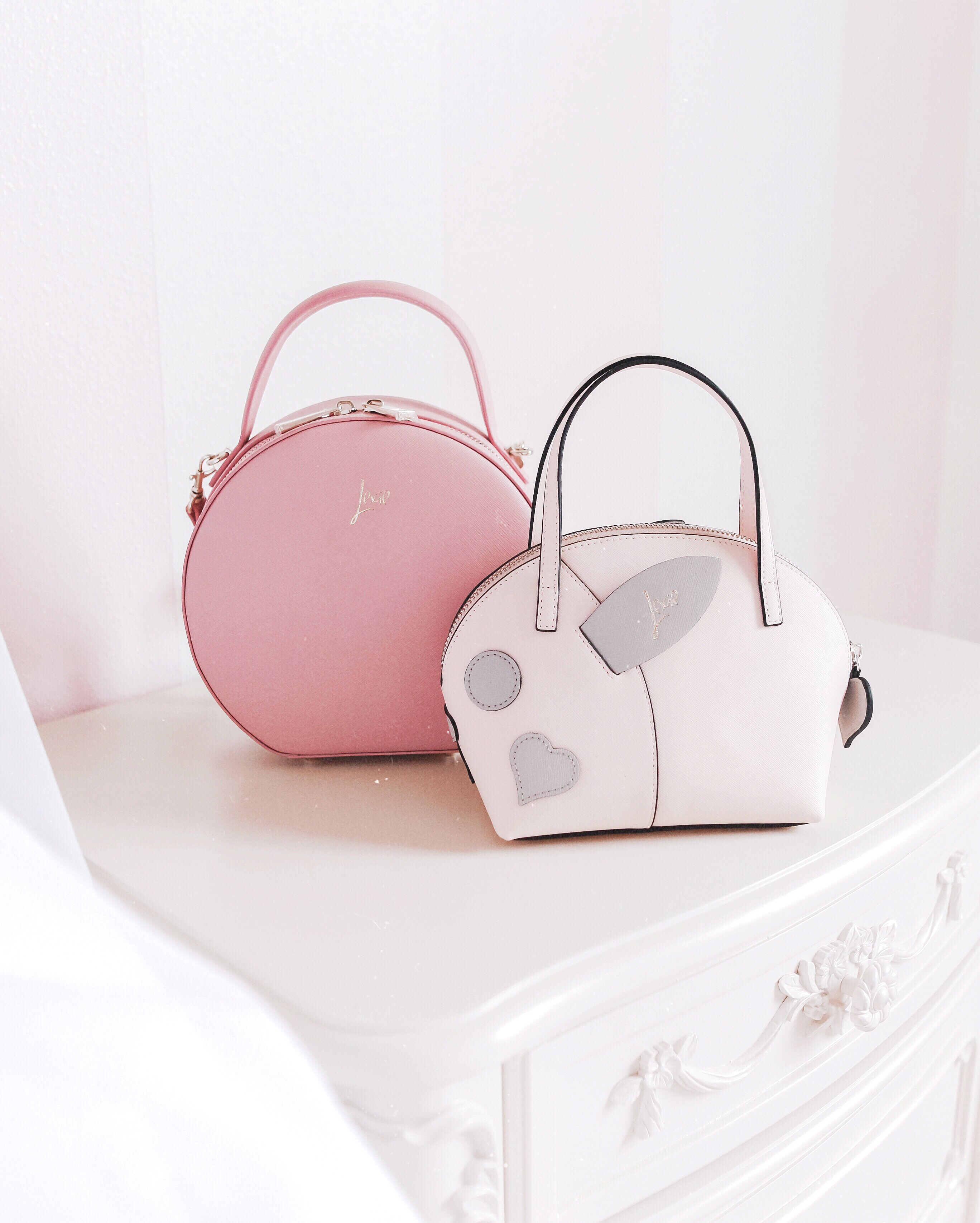 What also arrived with my package was an adorable little bunny bag! How cute is this? Most definitely one for spring and one that I know my sweet little Chloe is going to make her very own.
Fancy either of these beauties? For the Primrose Circle bag click here and for the Bunny bag click here.
Mori Girl Rabbit Ears Handbag
Now, this bag just screams spring! It's a little rabbit, how could it not?
And regardless of the season, I have sported this bag numerous times because I'm just that in love with it.
Just take a look at my Instagram. You'll see that I've posted it so many times and every single time, people want to know more about it. It seems as though they're in love with just as much as I am and for good reason.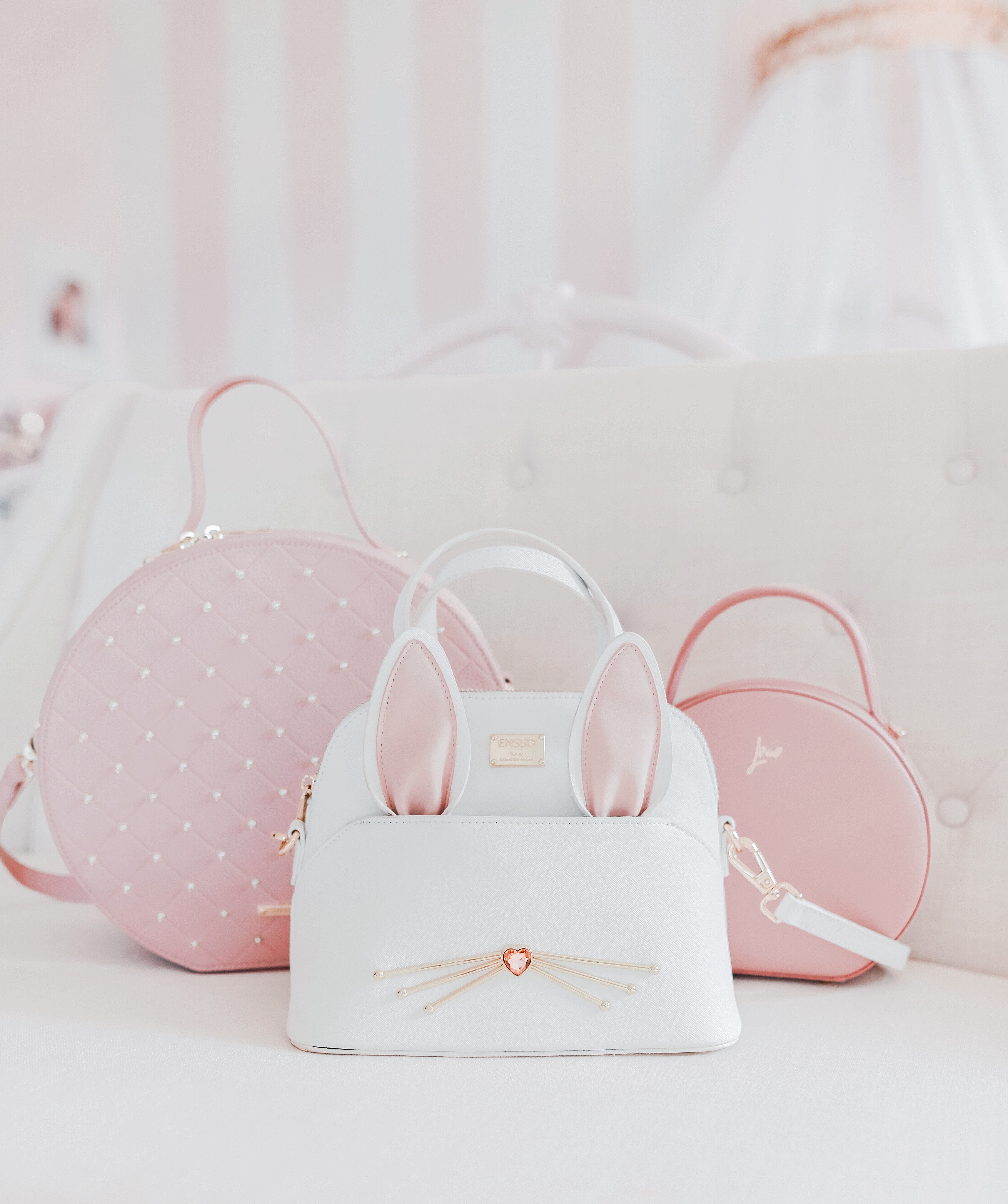 This beauty is almost always mistaken for Kate Spades version of the bag that was released a few years bag and is practically hard to find now.
I stumbled upon it while searching for a Kate Spade version that I could buy. I couldn't find one so I figured for 20 something dollars I'll give this a try.
vIt took about a month to arrive. I almost forgot about it at that point lol. Not only was I surprised by the package after waiting so long but also by the quality of the handbag.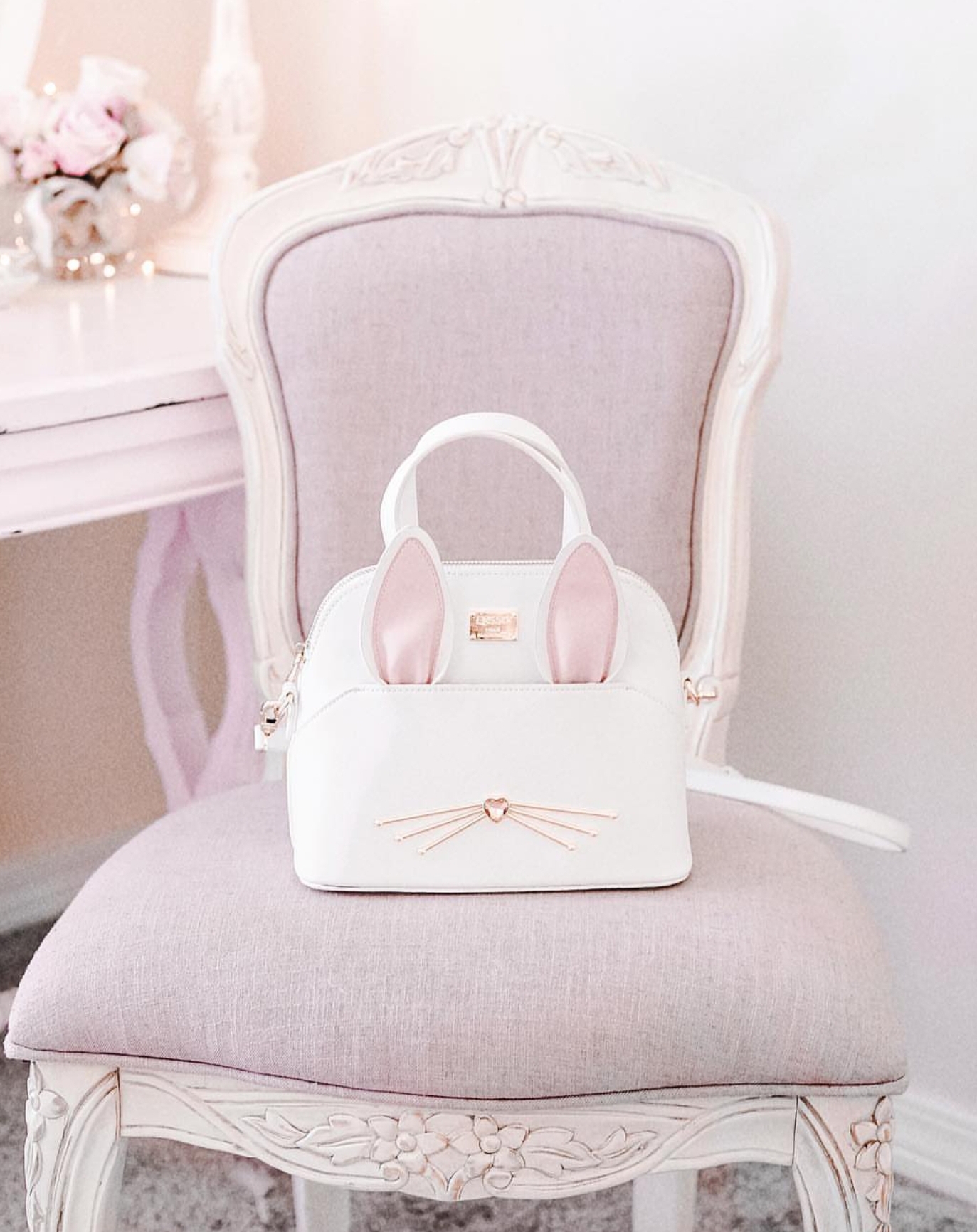 I don't know if you've caught on yet but I'm pretty big on quality. That's because the better something is made and it's going to last you so much longer and that's amazing right? Especially when you really love it!!
Think about it, your handbag is your sidekick. It holds all of your daily essentials when out and about and you need it to not only do its job well but look amazing at the same time.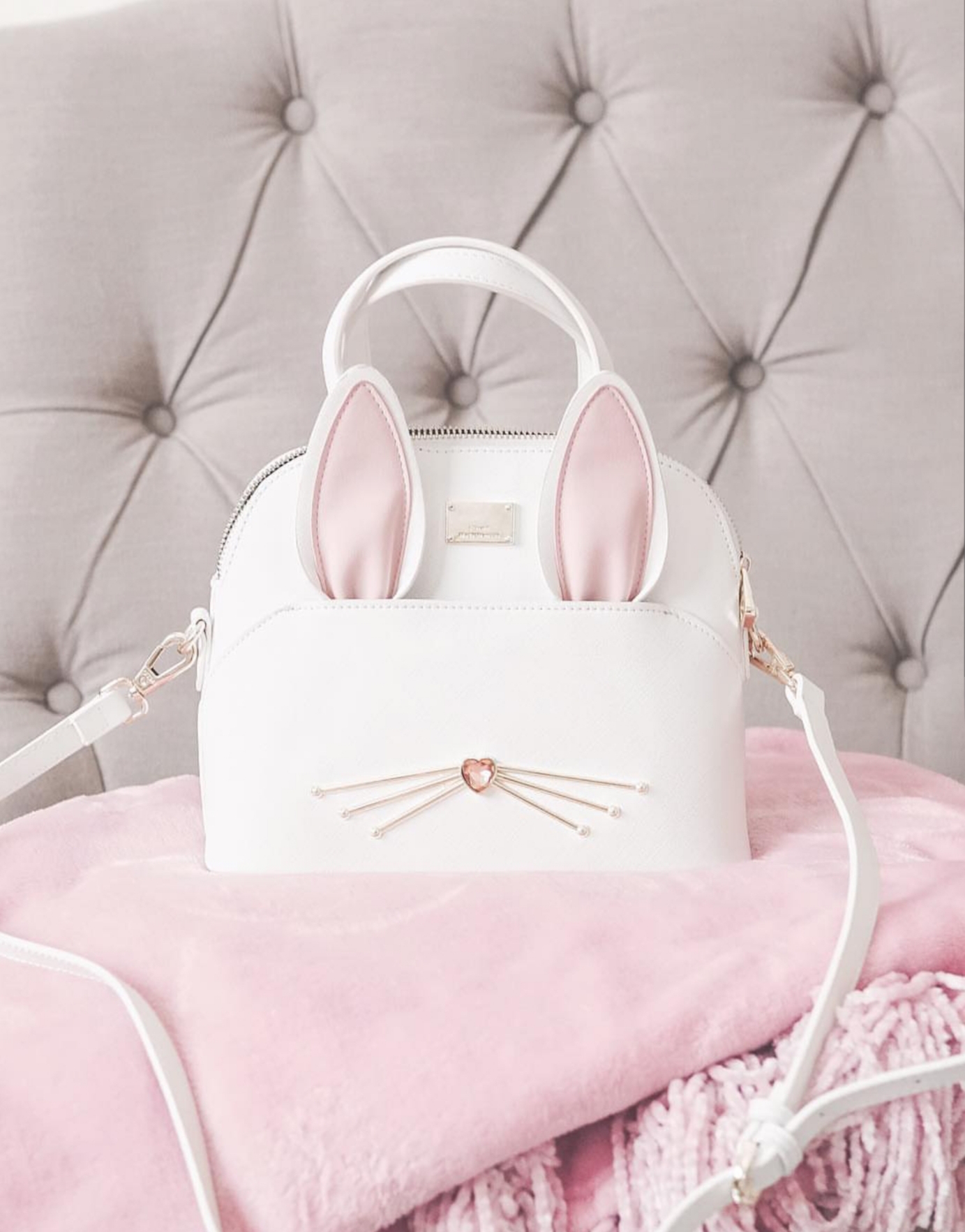 Now for $20 I never thought I'd find that in a bag. It's no Louis Vuitton but I'm not going to lie here, the quality is on par with Kate Spade and that has always been a huge selling point for me when it comes to that brand.
If you want this baby as your sidekick here's one link to buy it but you may find a better deal on shipping if you dig a little deeper on eBay.
Byrdie Handbag by Kate Spade New York
Oh, the Byrdie bag. When this style was first released it stole my heart because of its unique shape, similarity to the Chloe bag and its price point.
For its size, it can hold more than you think and it sure does look pretty stinking cute when paired with a dress or any outfit combo.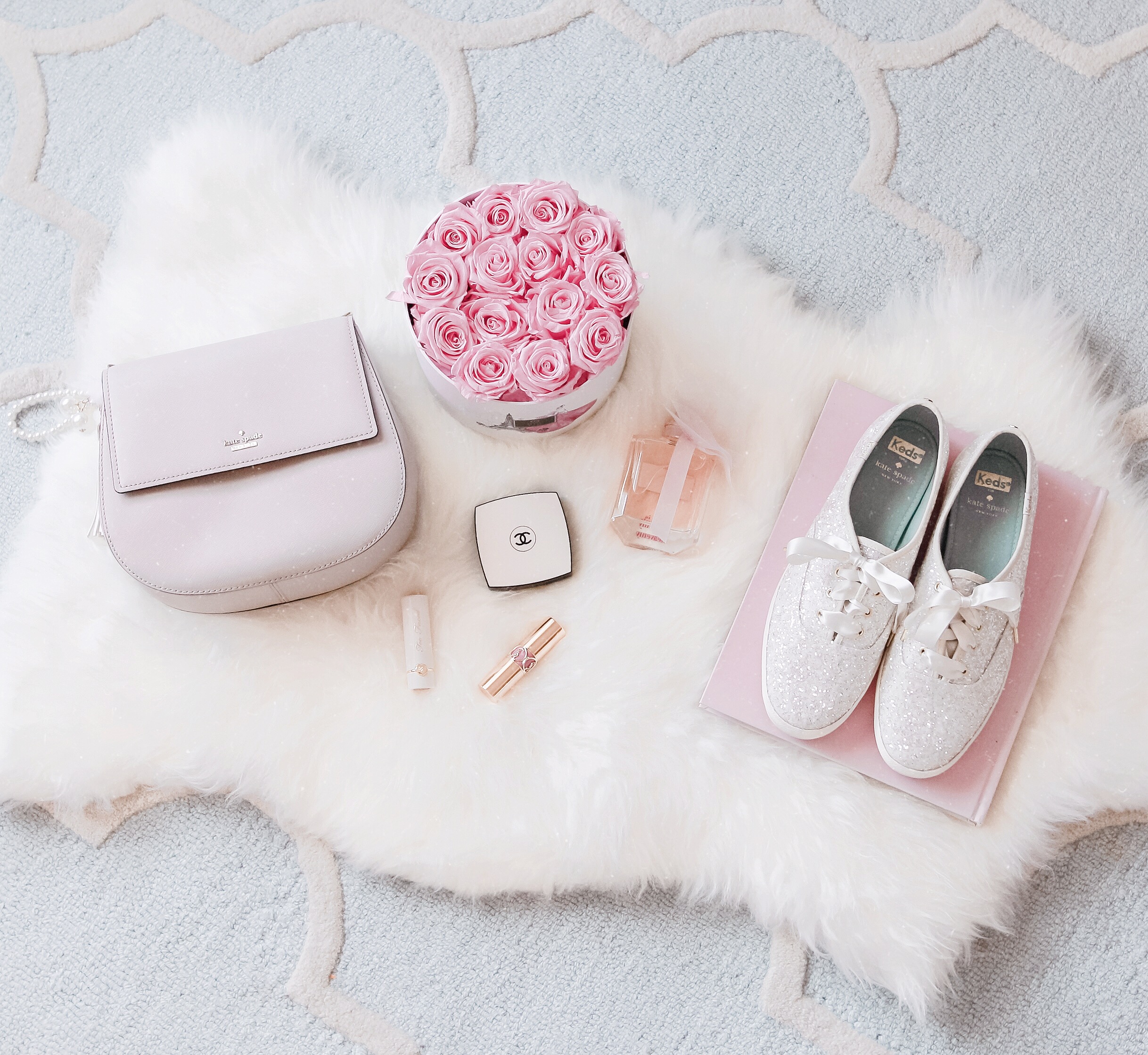 Because of this specific styles light color, I find it to be a go-to bag this spring. The gold detailing on the bag is just beautiful as well.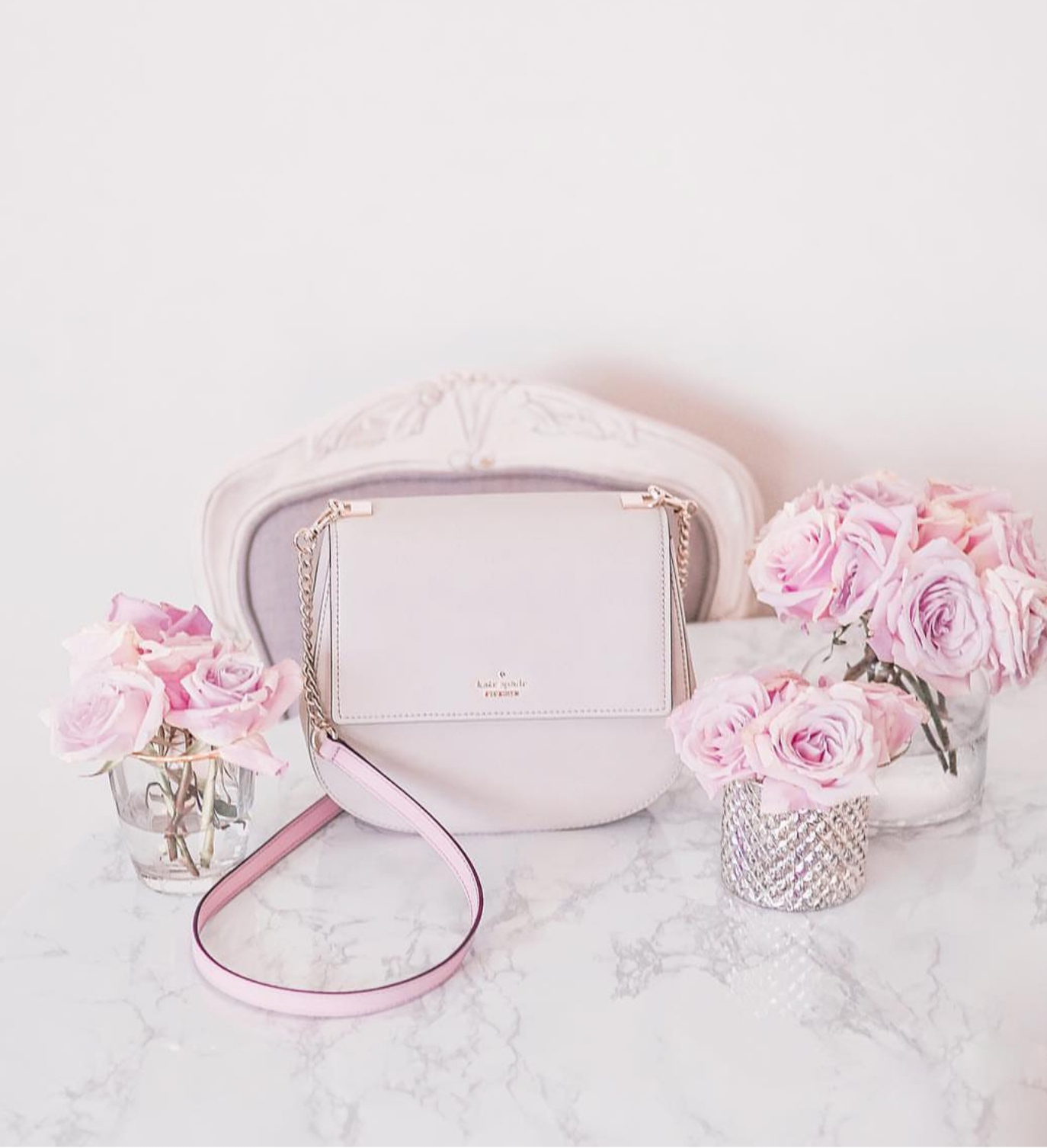 Since this one was released, Kate Spade has released Byrdie bags that allow you to switch up the looks. They're known as the Make It Mine Byrdies.
You can have different colors, add a bow or other designs just by replacing the flap.
Now that I am dying to get my hands on!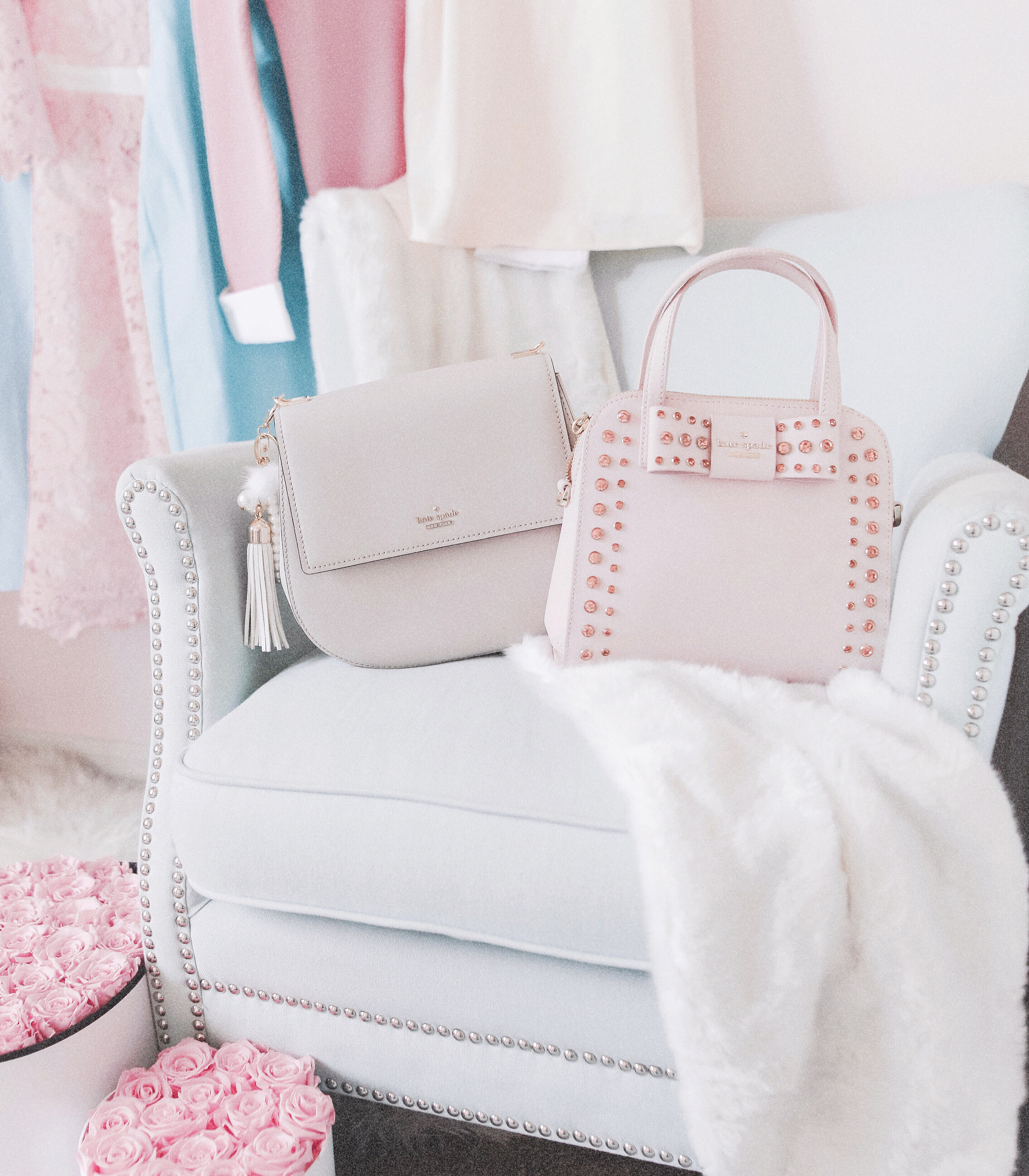 I have always been a fan of Kate Spade bags not only because of the quality and price point but because of the uniqueness and cuteness of the bags that I've had a hard time finding anywhere else.
I mean just look at this cute little bag below.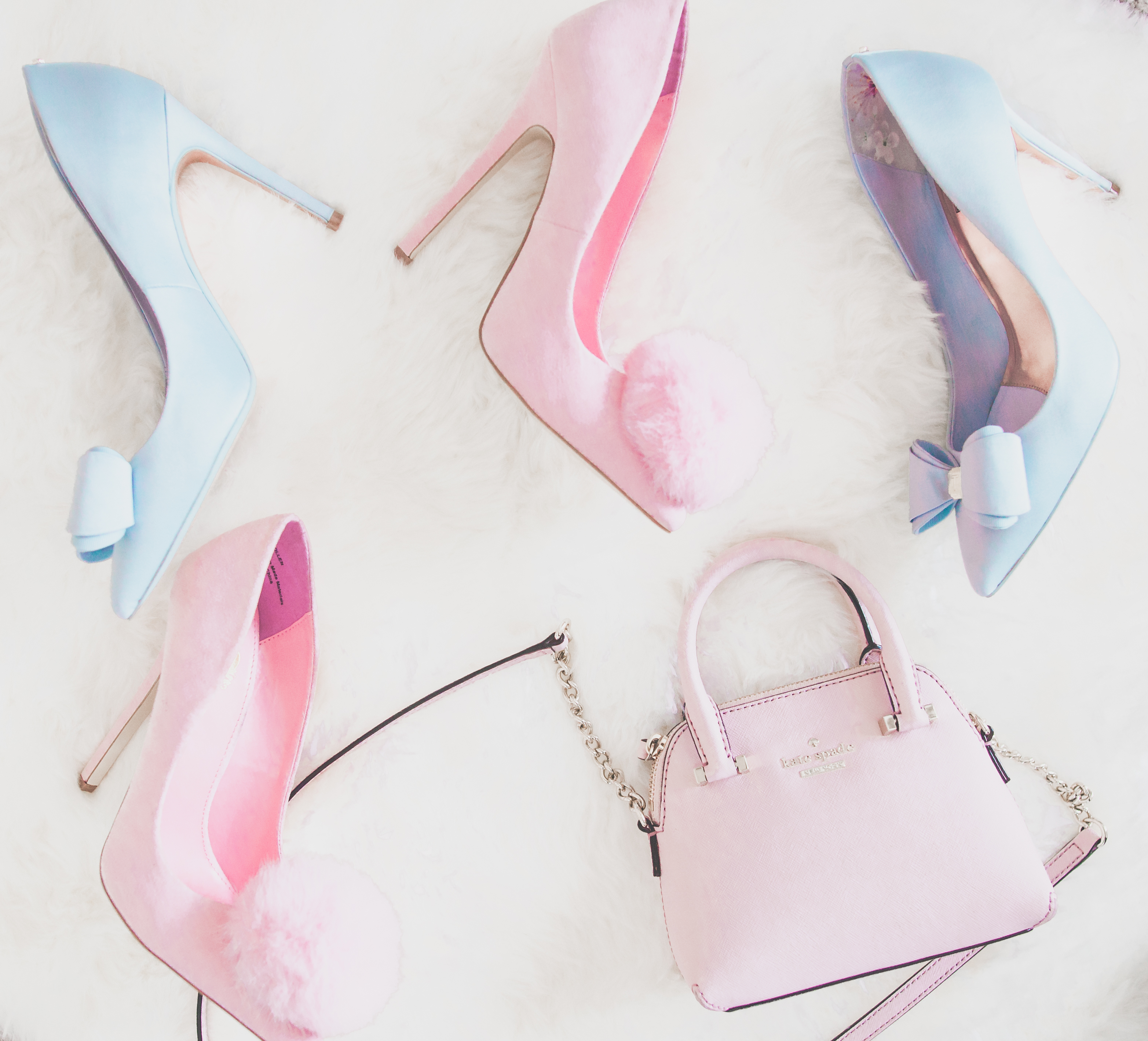 A Few years ago there was a lot more to choose from when it came to the cuteness factor but as of the past year, I've found it hard to find ones that really make my heart sing. It kind of makes me sad because I felt like they were a brand that was an infusion of being unique and embracing a style that's unlike any others.
I guess that just means it's time for me to make my own JLC Couture collection lol.
Tell me below, which bag is your favorite!
xo.