Motherhood can be SO overwhelming because you want to do the best that you can. But there's also a major fear of losing yourself or letting yourself go.
Over the years, I've received a lot of questions as to how I still find time to get dressed up and look the way that'd I'd like or questions about how I even have the energy to do so.
First I'm going to tell you that you need to make it a priority.
Make getting ready a priority
No beauty and looking your best isn't everything but taking care of yourself, I believe is.
It inspires confidence and overall makes you feel better. When you feel better, you also feel like you can manage things and others better.
As a mother, you may not have an hour or few, to get ready like the beauty vloggers you'll find on youtube.
That's alright because you don't need that long to look your best.
Plan ahead
When you know you'll be going somewhere, set out what you'd like to wear ahead of time.
Make this something fun and that you look forward too. It may be best to do this once your kids are asleep so you're not interpreted every 2 mins.
At this time go ahead and decide on the makeup you'd like to use if you're going to want to try a new palette or something that differs from your routine.
You don't need a heap of makeup. I can't live without eyeshadow or mascara and usually keep my eyeshadow shades very light.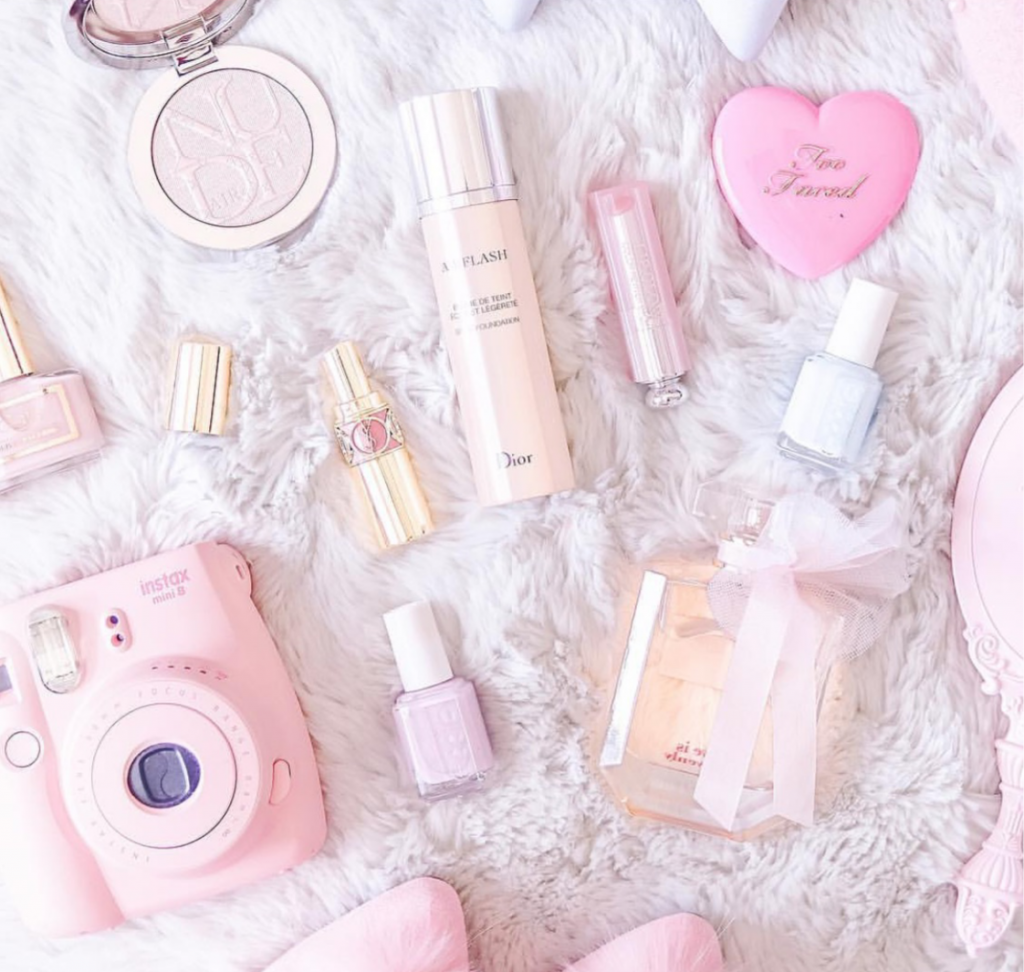 You can keep it simple
I always strive to enhance my features rather than change them all together. It's simple and you can totally do it with the short time you may have for getting.
If your hair takes a very long time to style, just throw it into a simple and cute ponytail or bun. Add a ribbon or pearl earrings for a more finished and put together look.
Honestly most days, when I'm going out, I usually have 10-20 mins for getting ready. My children are always by my side and I have to find a way to manage.
Get ready regardless of going somewhere or not
I also recommend you getting nice and ready for the day even if you know you won't be going anywhere.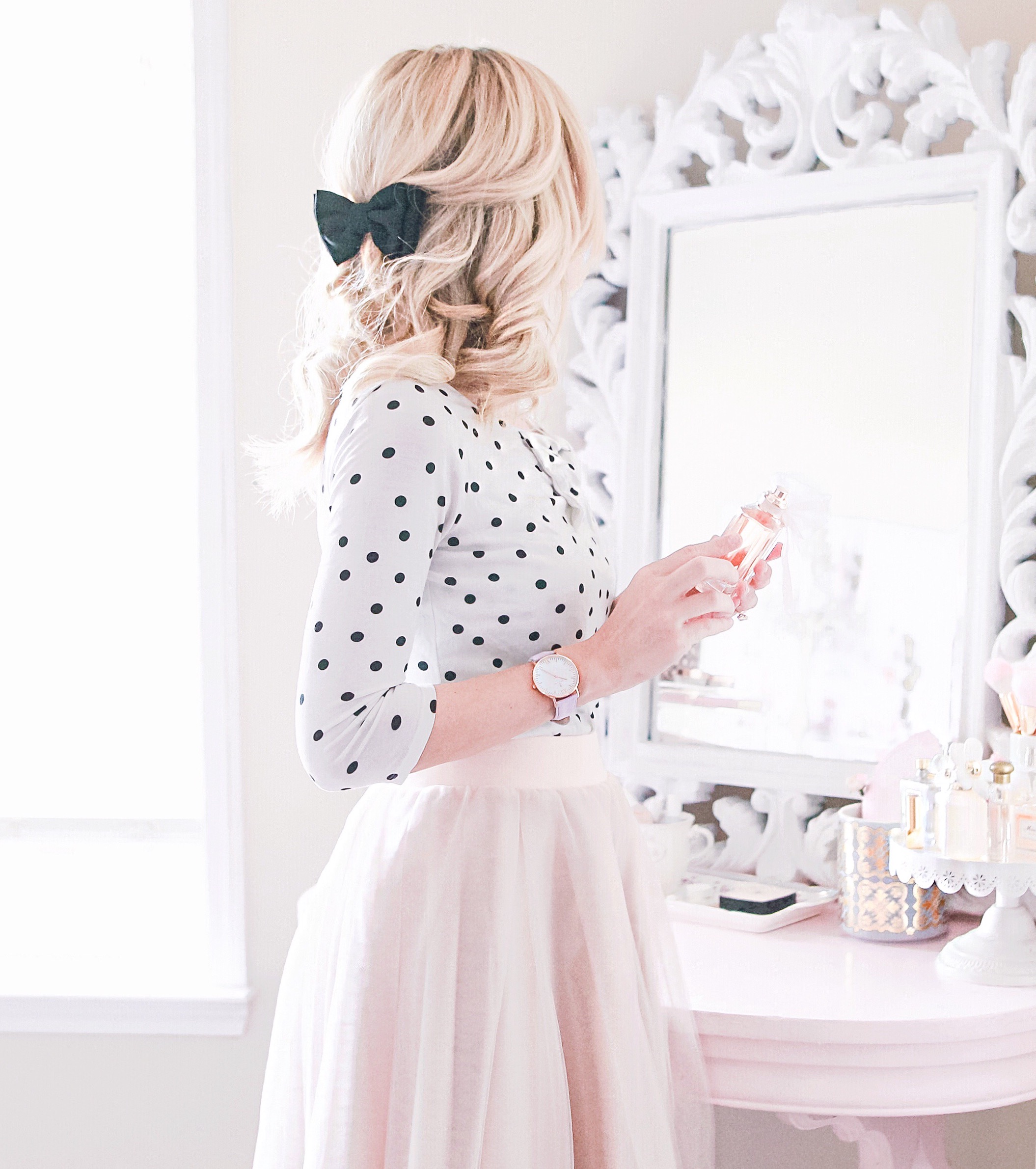 Aside from blogging, I am a full-time mom. I usually don't have many places to go or places that I find to be super exciting. However, I find that it's still worth the effort to make myself feel presentable.
I know that sounds like you're doing this for others but no honey it's for you.
I'm not telling you to add extensions or anything to drastically alter your appearance. I'm just telling you to put on that dress that makes you smile when you think about it, add some lipstick and mascara.
It can totally be subtle but do it.
You may be hesitant when it comes to getting ready even though you know you're going nowhere for the day. I totally understand.
For the longest time, I wouldn't do this because as a mother I knew my clothes would most likely end up ruined or destroyed by the end of the day.
For that, I recommend adding some pieces to your wardrobe that aren't your most favorite ( or that expensive) but that are still really cute and suitable for wearing while managing kids and cleaning.
Outfit advice
Forever21 has really cute and simple dresses that are very inexpensive and will handle a situation like this very well.
I'm linking some below for you. The mock wrap dress is one of my favorites for around the house. Fair warning, don't put it in the dryer. It's kinda short, to begin with so wear shorts underneath.
& If you put it in the dryer it will shrink even shorter.
---

---
You could also style a t-shirt with a cute and comfortable skirt that's also inexpensive.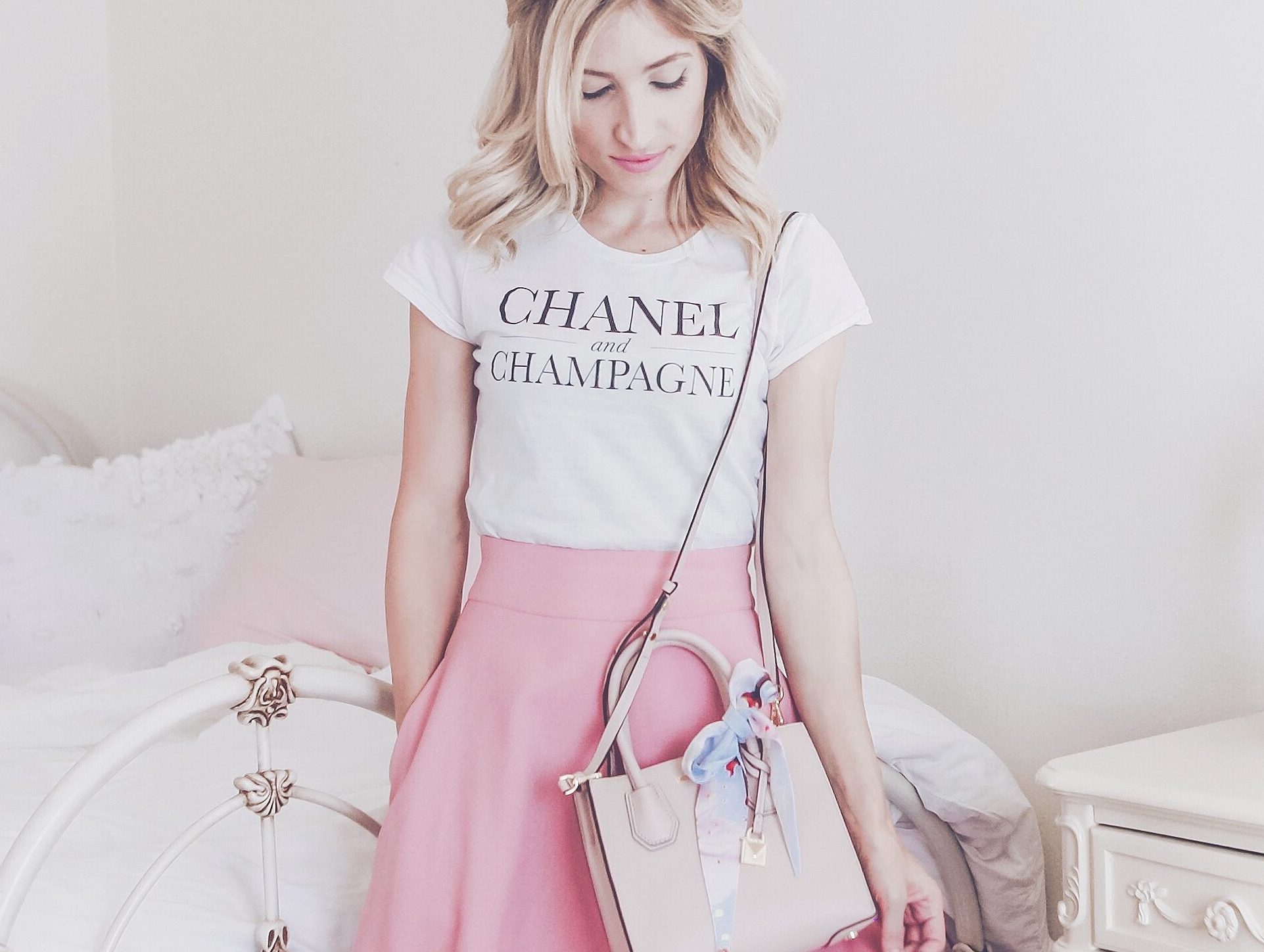 Forever21 also has a line of basic tops and they're actually quite comfortable with a fit that I really like. Some come in pastel colors which I totally love!
---

---
I would recommend pairing them with skirts for around the house too.
---

---
Keep your nails nice & pretty. Do them at home when the kids are asleep and use gel polish so that they last longer.
---

---
Also do a face mask at least once a week. It's an instant mood booster.
Create your own sanctuary
One thing I've done is made my bathroom a sanctuary. I have candles lit and music playing when I'm in there and literally have tried to evoke a spa-like experience.
It's so wonderful because I feel at peace and honestly I didn't have to add much to the bathroom to make it feel this way.
I just kept it very simple with decor and tried to emulate the look and feel of a spa.
Even though I don't currently have the luxury of getting to go to a spa, I can trick myself into thinking I actually have one in my house ;).
Remember, your family is important but so are you love!!! LMK below, how simple or hectic is your getting ready process?
xo.