I have been over the moon excited about sharing this bag with you. It arrived on my doorstep last week and when I opened up the packaging I couldn't contain myself.
While browsing The Daily Edited website weeks before, I came across this bag. Right away I found myself drawn to it by the uniqueness of its shape.
If you caught my previous handbag post you already know I'm going crazy lately over uniquely shaped bags.
In that  post, I shared TDE's circle bag in the primrose shade. I fell in love with that one right away upon arrival too. However, I didn't think that I would end up loving the square-shaped beauty more. But I do!!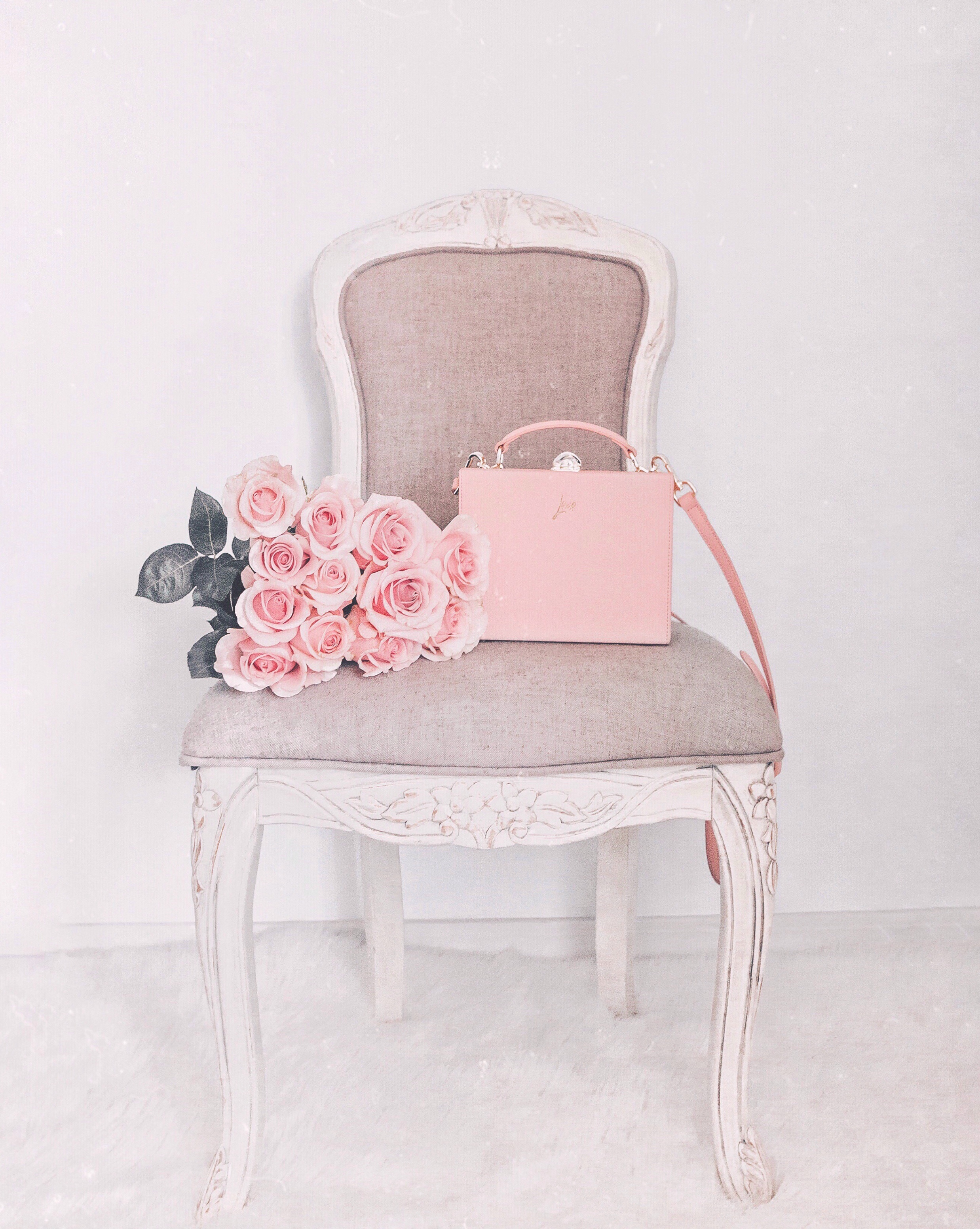 What I've already realized is that photos don't quite do this beauty justice. Images can't seem to capture the love at first sight effect that this bag truly has.
Now it is more expensive than the circle bag but there's a good reason for this.
The quality of this bag is undeniable.
It's a structured bag which is my favorite kind of bag because you feel as though it can handle anything!!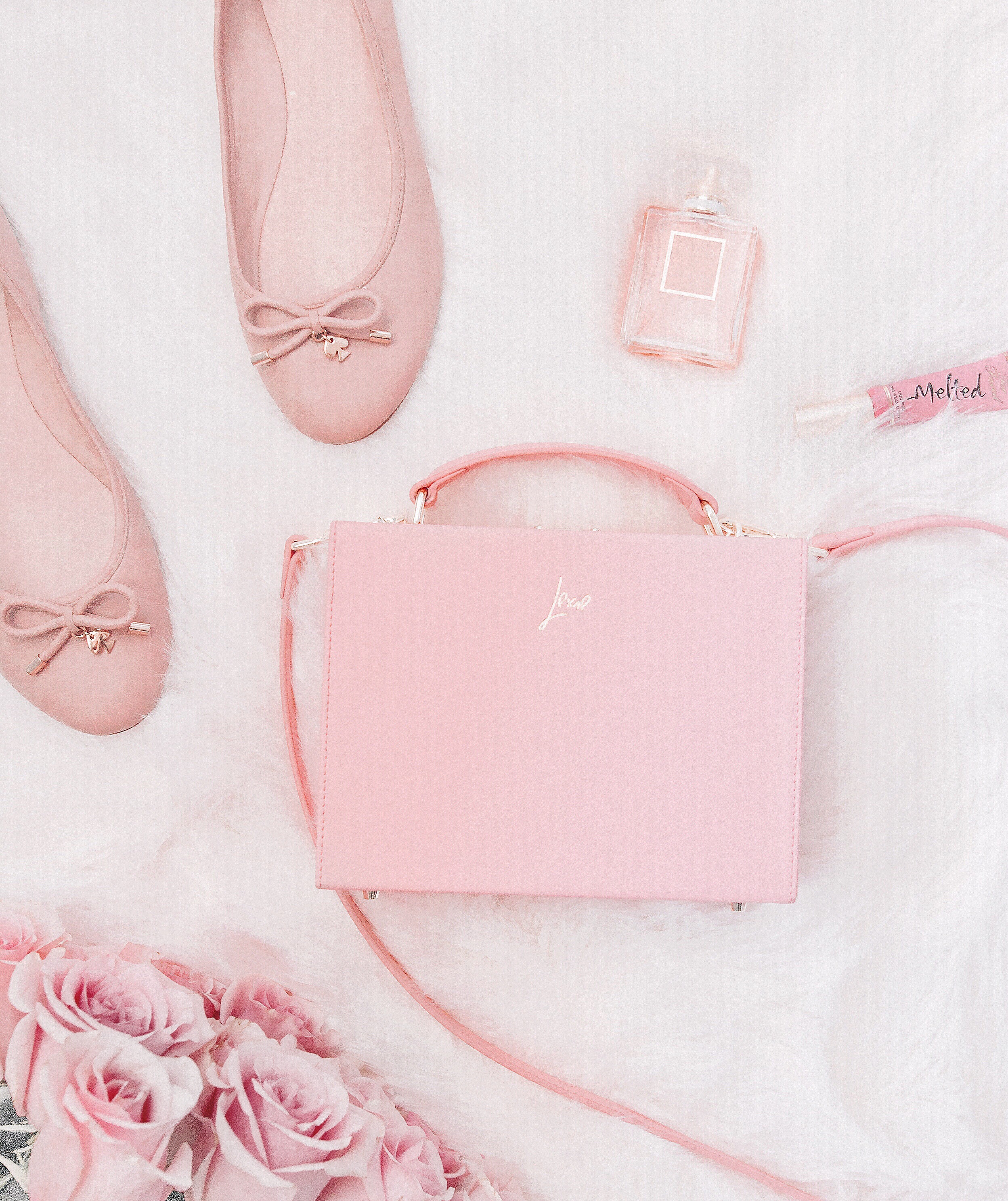 Nothing breaks my heart more than a bag that starts to collapse and that also shows signs of indentation after little usage.
This bag is so sturdy and adorable, I won't let it leave my side!
Its officially my new sidekick and I've also been officially little bag converted.
In that previous bag post, I also mentioned that when using the circle bags you kind of have to keep them partially zipped to avoid your items falling out.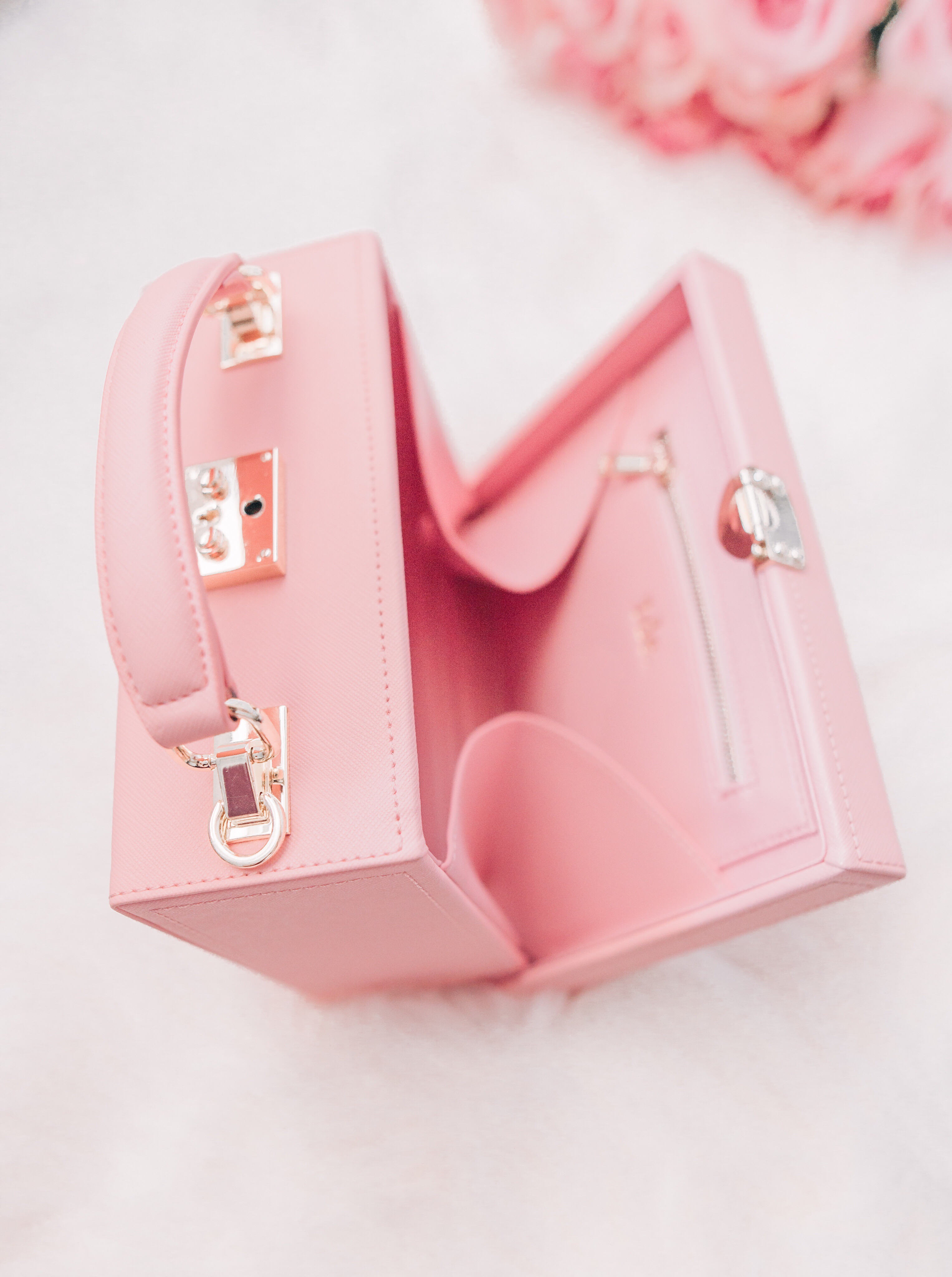 With this bag, its constructed in a way that while open your goodies will stay in the bag. Thank goodness for that!!
It also features a lockable latch on top and a key. The details are swoon-worthy.
My husband was sure that this was solely for looks, but in my heart, I knew it would work. And ladies it did!
However necessary the lock is, it's adorable to have and makes the bag all the more unique.
It reminds me of a tiny little luggage bag and makes me think that even by just going to Target, I'm headed for an adventure.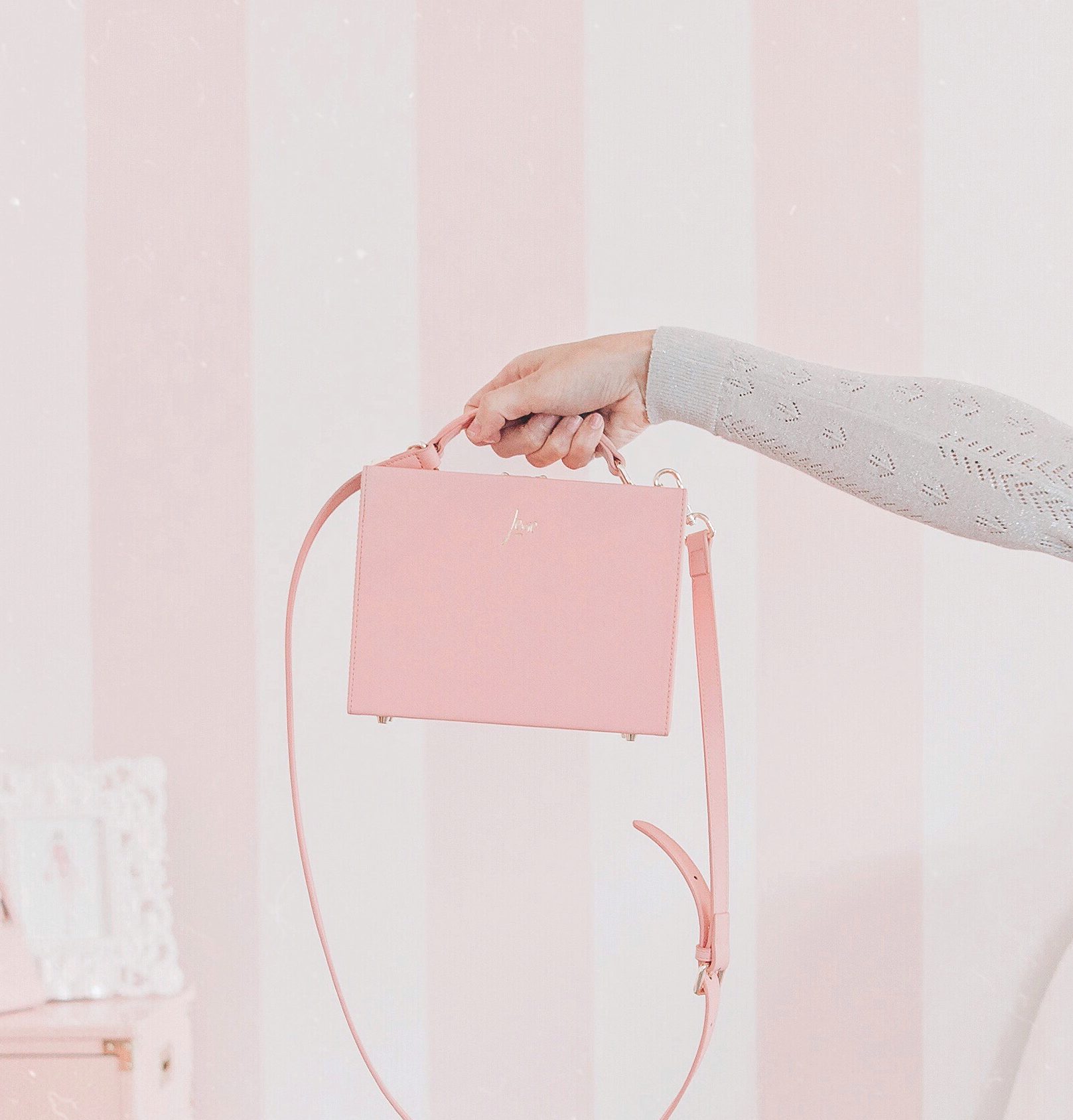 This beauty comes in various shades but the peony pink really spoke to me.
As I took it out of the box the color confirmed that I made the right choice.
Out of all the handbags I own I have none in this brilliant shade of pink. It is so unique and I am so happy that I get to call it mine.
As I mentioned before it is a small handbag. Right now, I have my plus sized cell phone, Chanel Coco perfume, Toofaced melted lipgloss, sunglasses and a few cards inside.
Although it can't hold much, it's kind of freeing in a way to know that is all I need.
The bag also features a crossbody strap and top handle which from time to time I like to carry it using just that.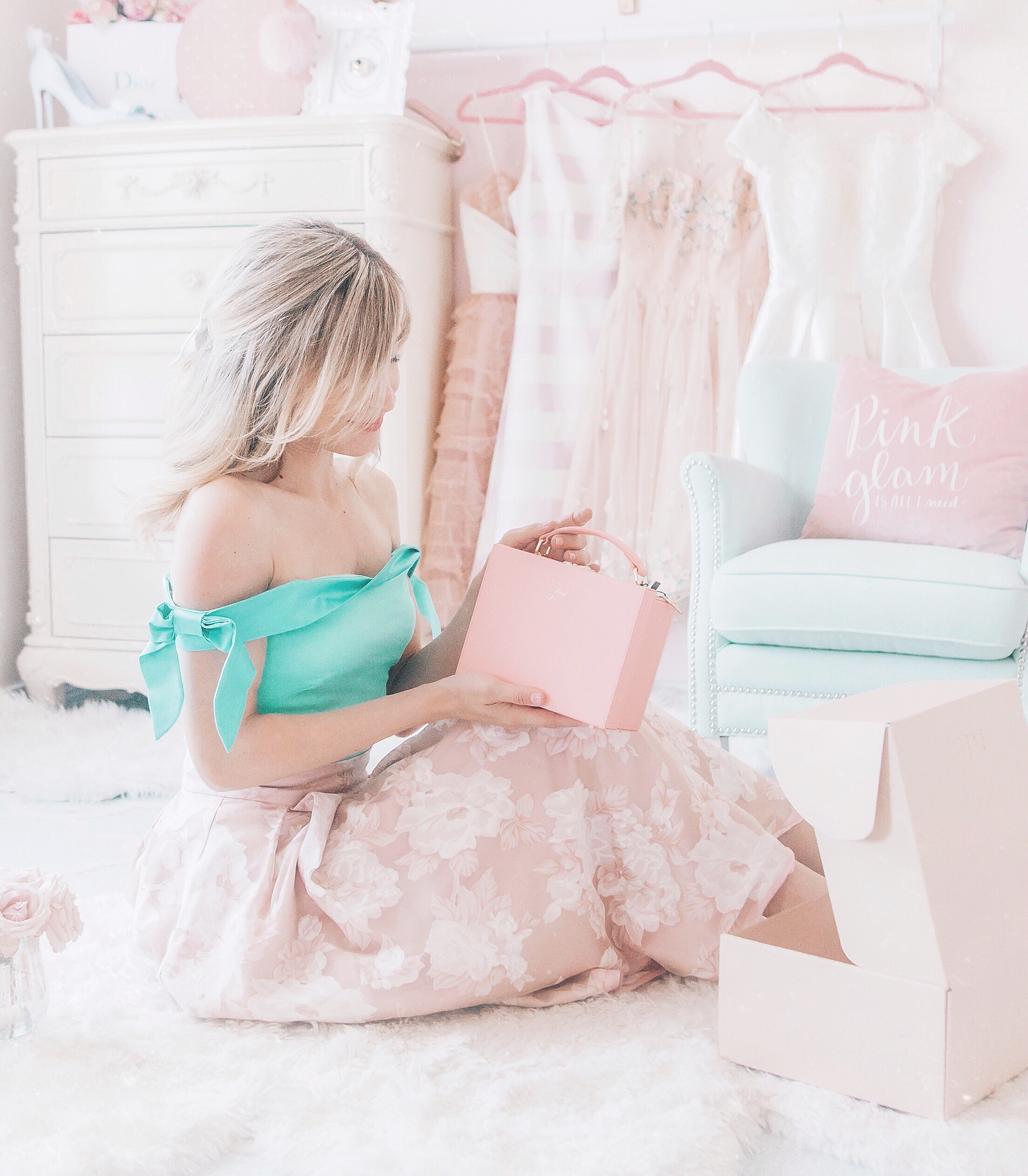 This bag has converted me so much that I immediately want to go back to the TDE website and get one in every single shade.
Though I don't know if any other color will have the same effect on me that this one has had.
What's so neat about TDE is that they allow you to engrave your bags in gold foil. You have a few different fonts to choose from and can go with just initials or more.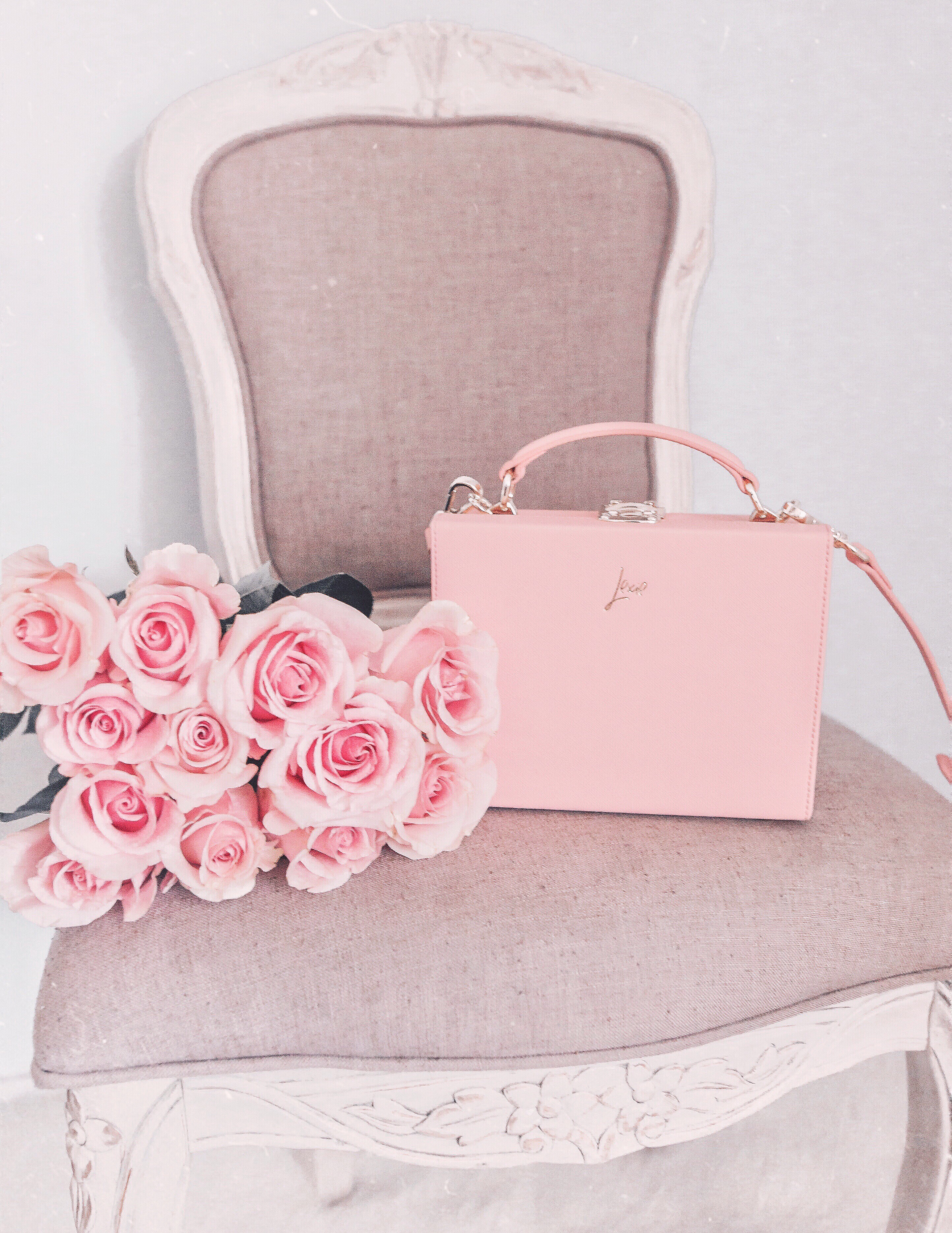 I chose the cursive font and to have it say Lexie instead of just my initials. I love love love it!
I'm looking forward to all of the outfits that I'll be pairing this beauty with and can't wait to show you them too!
To get your very own simply click  here.
xo.