Cinderella I just love oh so much! Because of that, I thought it would be such a fun idea to do a modern-day Cinderella wardrobe featuring pieces from my very own closet!
I find myself consistently drawn to light blue pieces for my wardrobe. I believe the sole reason for this is because they remind me so much of Cinderella.
Altogether I came up with 4 different looks that have total Cinderella vibes. To me, these outfits not only embody her well-known color palette but also feature the soft femininity that we often associate with Cinderella.
These are the looks that I would like to imagine Cinderella wearing today.
A blue floral applique dress & cardigan
This little number I like to think of as a more casual dress. It fears beautiful floral applique detailing with cut off sleeves as well.
I'm not typically a fan of cut off sleeves and the funny thing is I have so many dresses that are sleeveless!
Because of this, I added a beautiful cardigan by Review Australia. By its self, it's a total stunner and I believe it's a must if you wear dresses as much as I do.
I felt that the combination of the silvery grey and light blue in this outfit was so Cindy! It's feminine and charming just like her.
Its casual enough to wear for just about any occasion.
This dress is sadly, no longer available, but I found a cute few alternatives that will work just as well right here & here.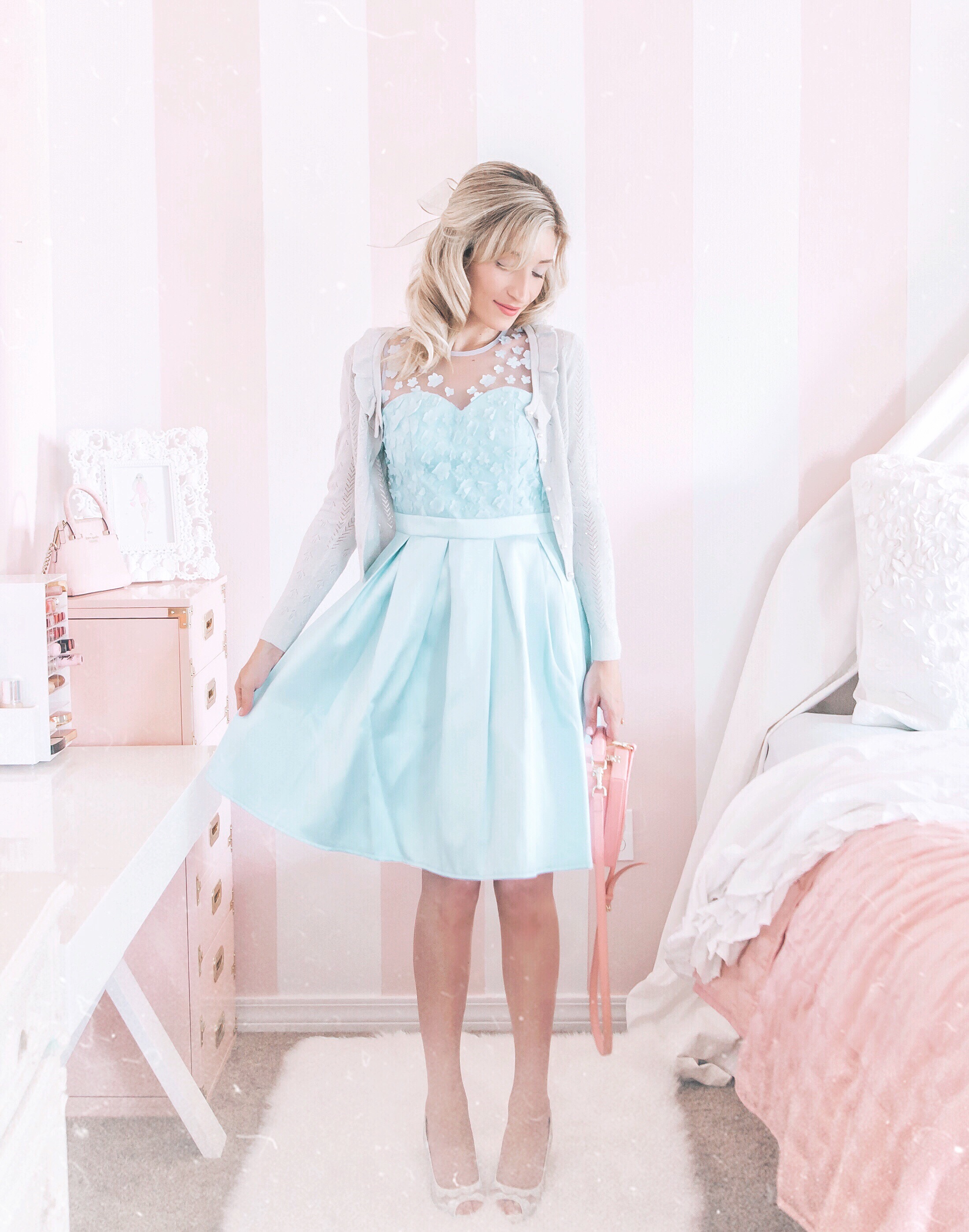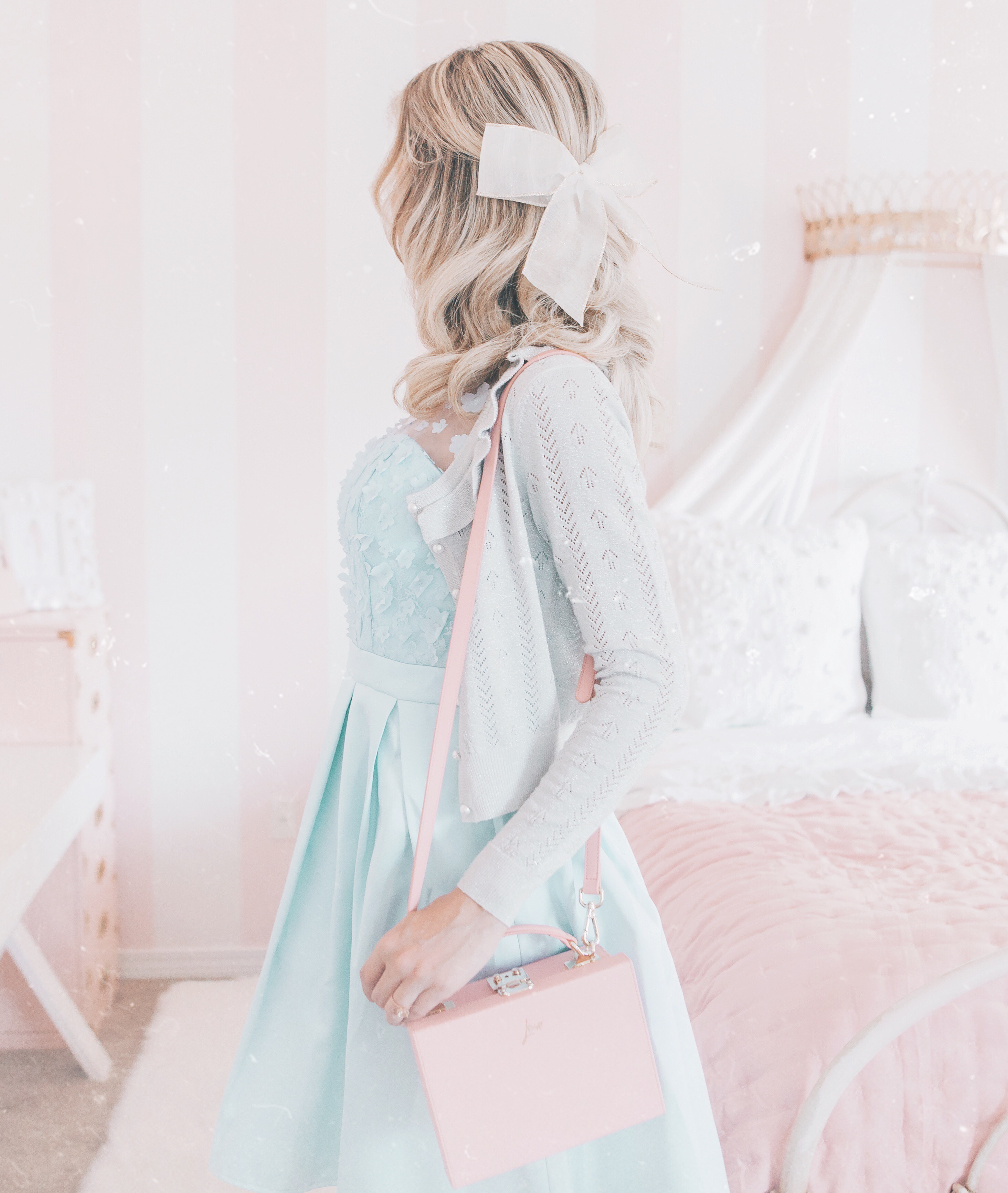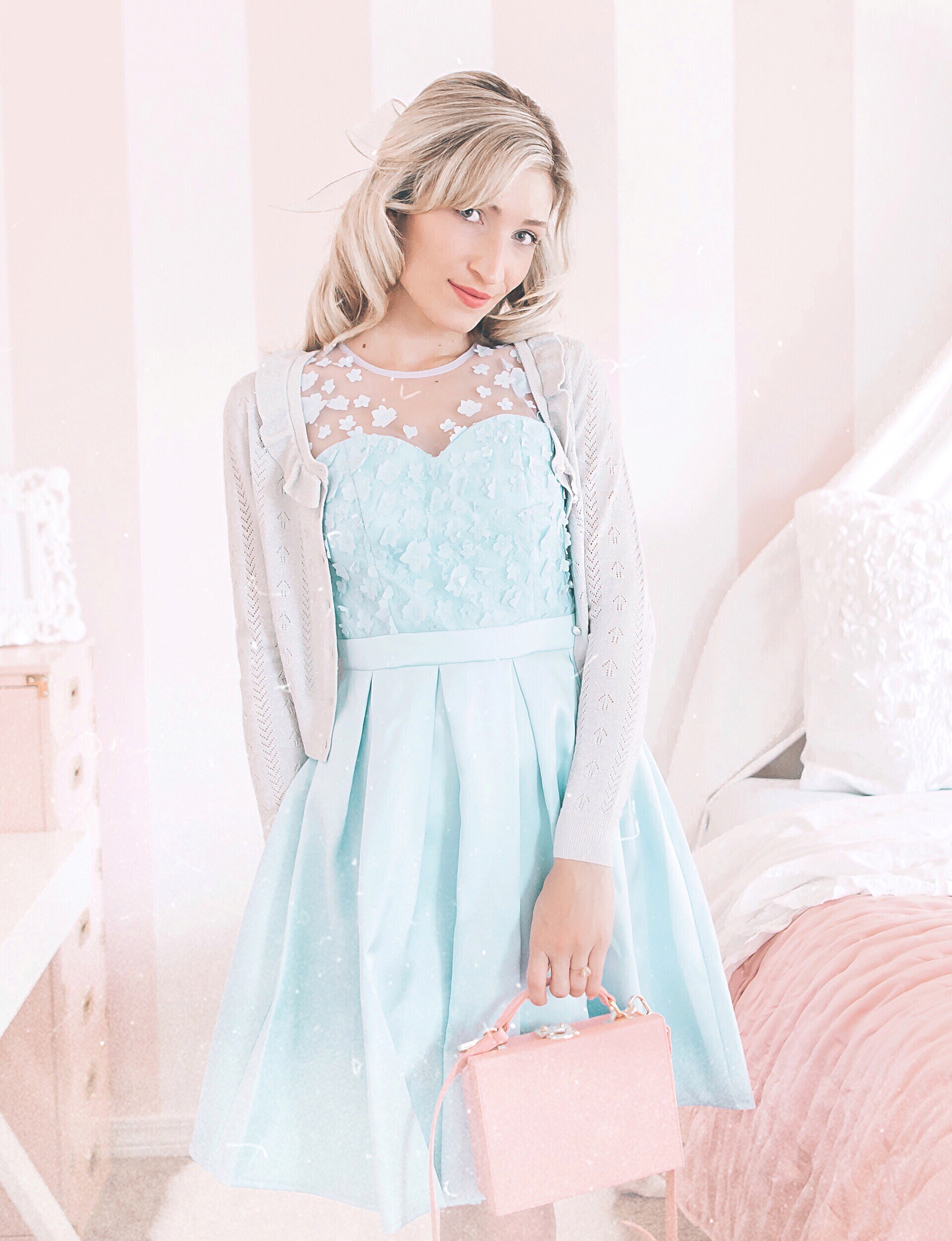 Pretty blue tulle & a ruffled cardigan
If Cinderella were alive today she so would have a tulle skirt! Don't you think?
And out of all of the tulle skirts in my closet, this one I felt was just perfect for a Cinderella modern-day wardrobe.
In person, I'd like to say it's more of a dusty blue. It's so incredibly soft to touch and to look at as well.
Paired with a cardigan and just a tank top underneath, it's a simple enough look to throw together and head out on the town for some shopping or brunch.
If you've noticed, I've also paired all of these looks with a gold & cream hair bow I made myself. I've been searching for a bow like this for so long and could never find one. So I said why not just make one.
It has a shimmer to it and it's just so lovely with these looks.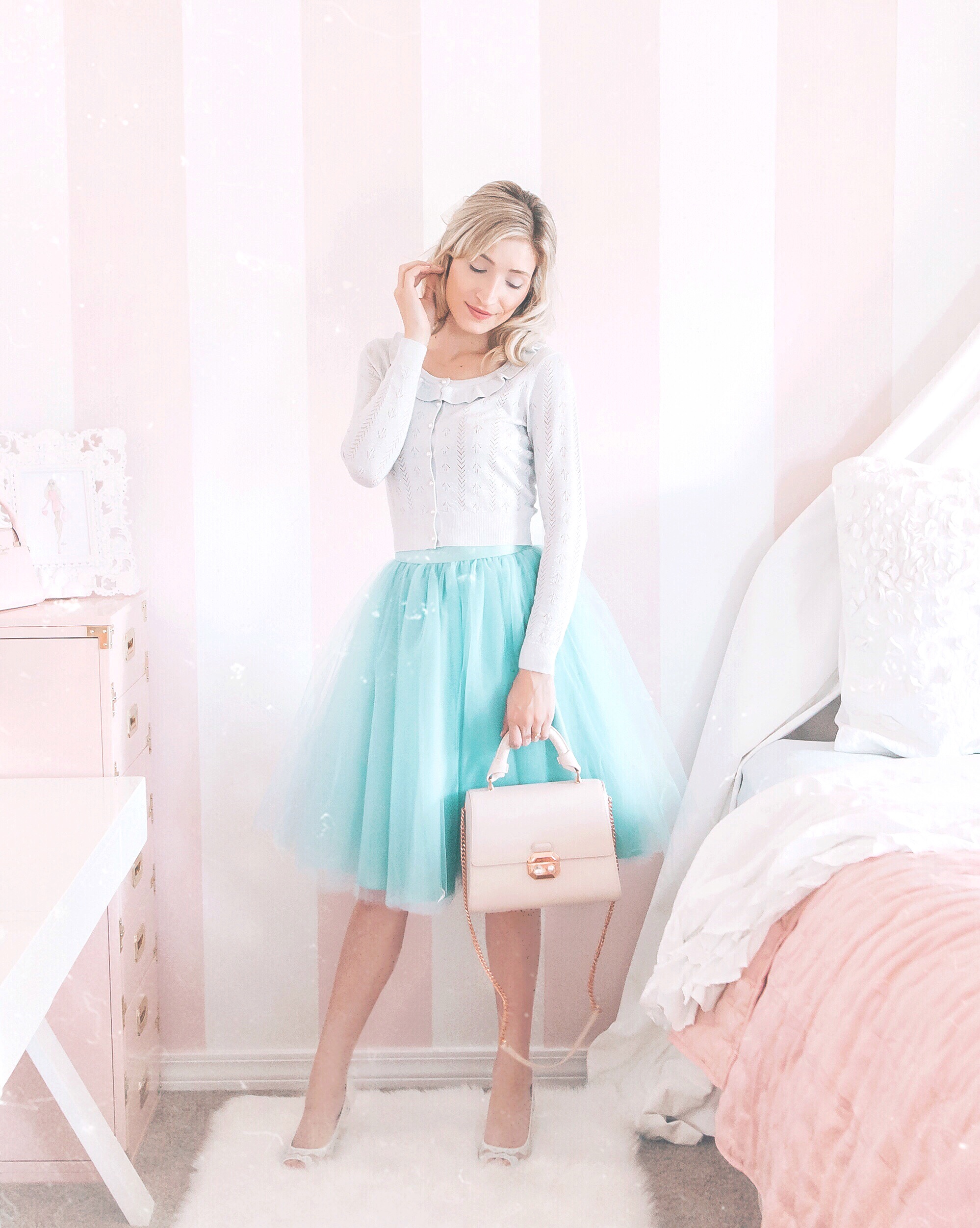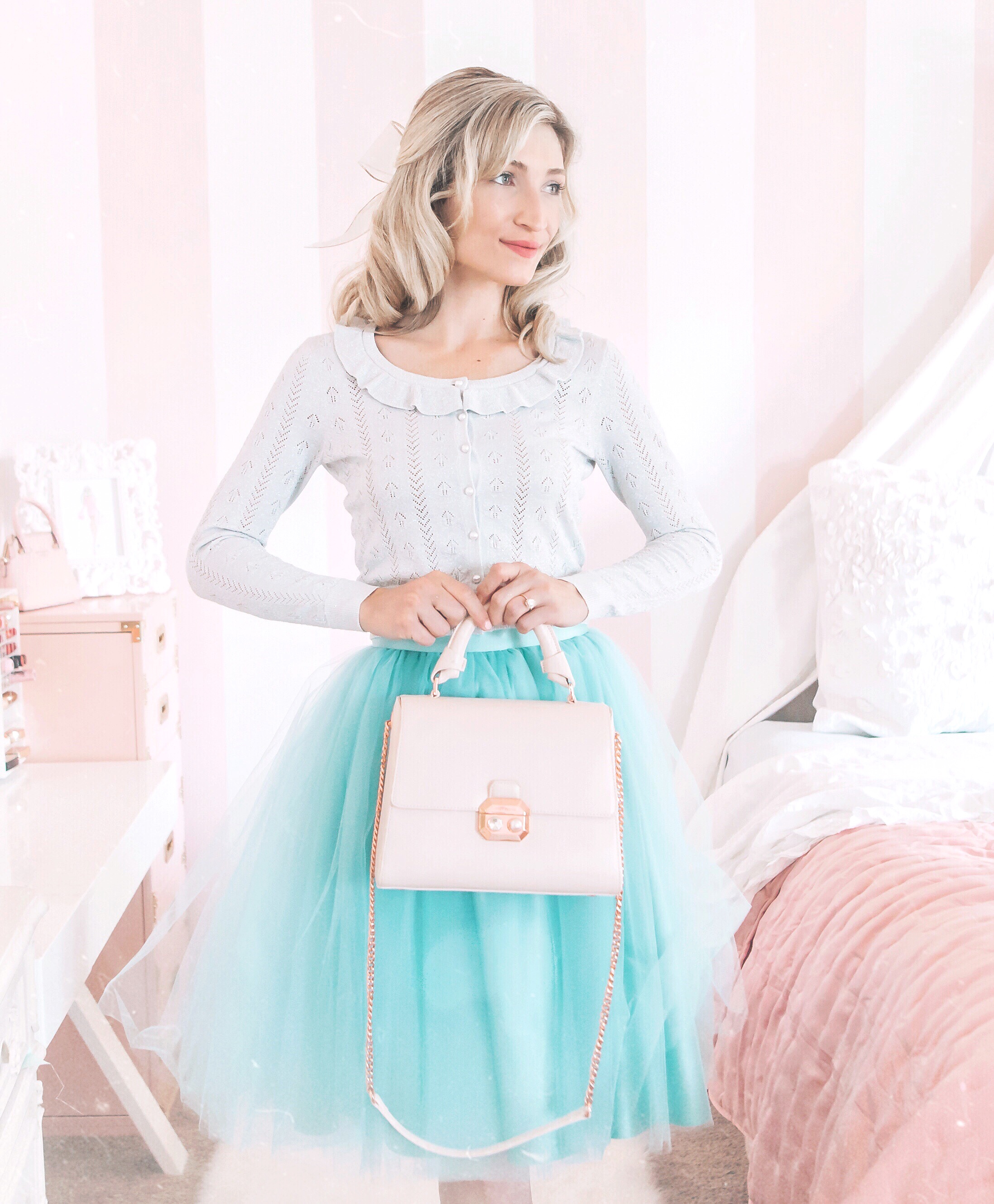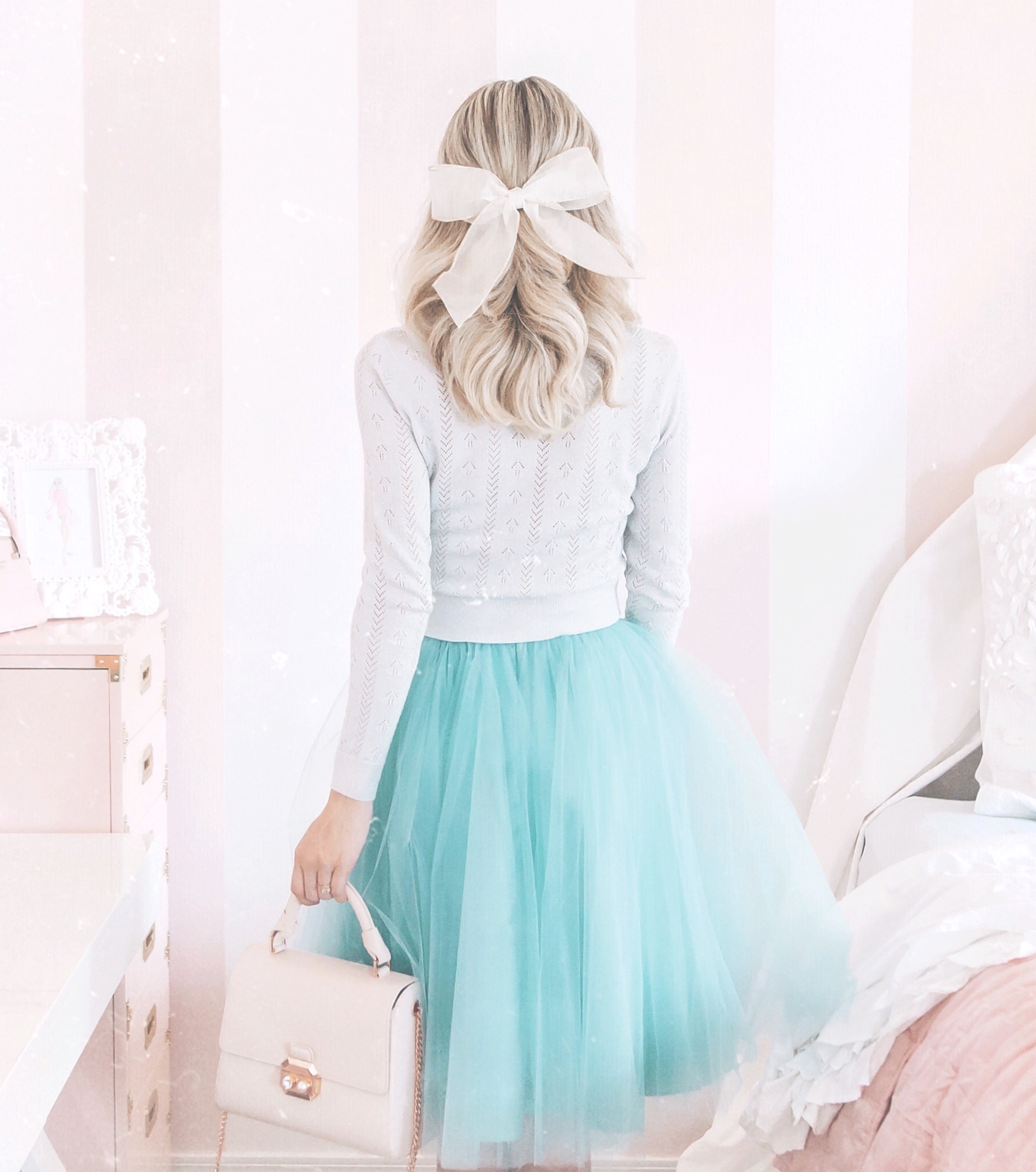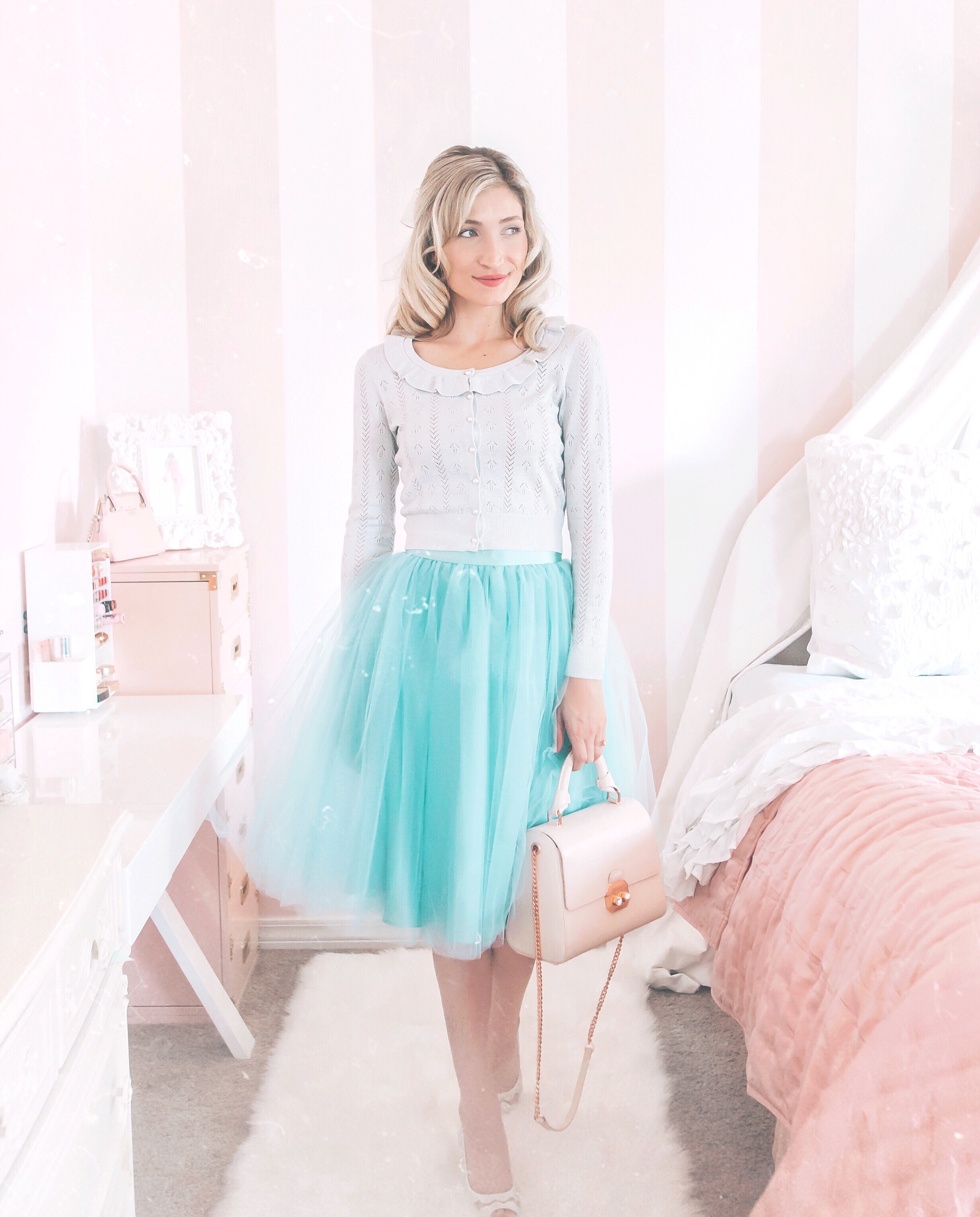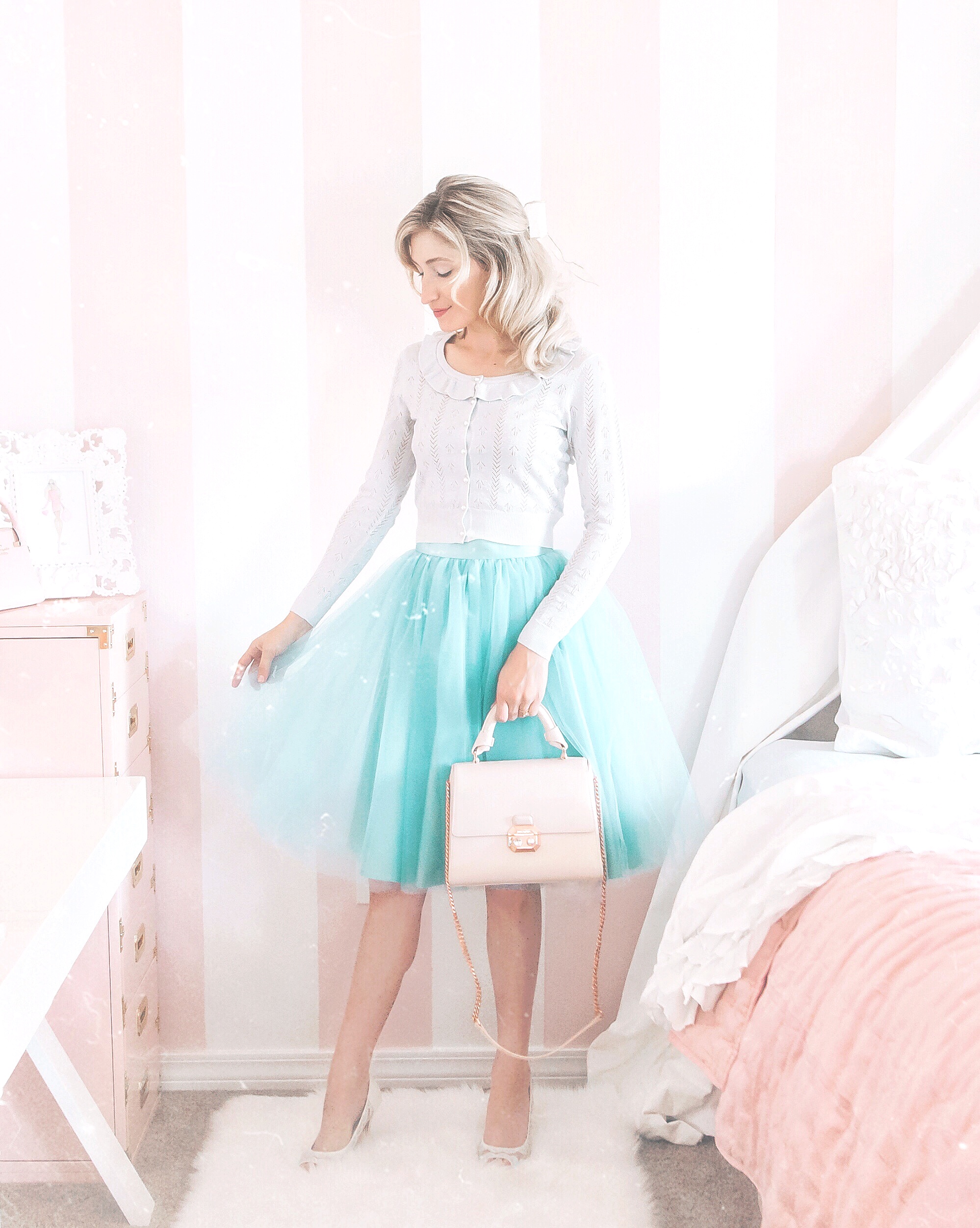 A beautifully blue bow maxi
While browsing the Chi Chi London website, I came across this beauty and immediately thought of Cinderella.
It features such a truly beautiful shade of blue, I am so sure it would have turned Ella's head if she saw it. The added bow details at the shoulders give it that extra dose of femininity that I am always craving.
When I think of Maxi dresses my mind always associates them with formal wear. However, the fabric of this particular style has a more casual feel to it.
I live right next to beautiful beaches and can easily see myself wearing this dress there. I believe it would be perfect to wear in the evening, walking along the powdered sugar beach while looking out at the emerald-green shores and pretty pastel skies.
If you want this beauty for yourself simply click right here. It's also available in multiple colors.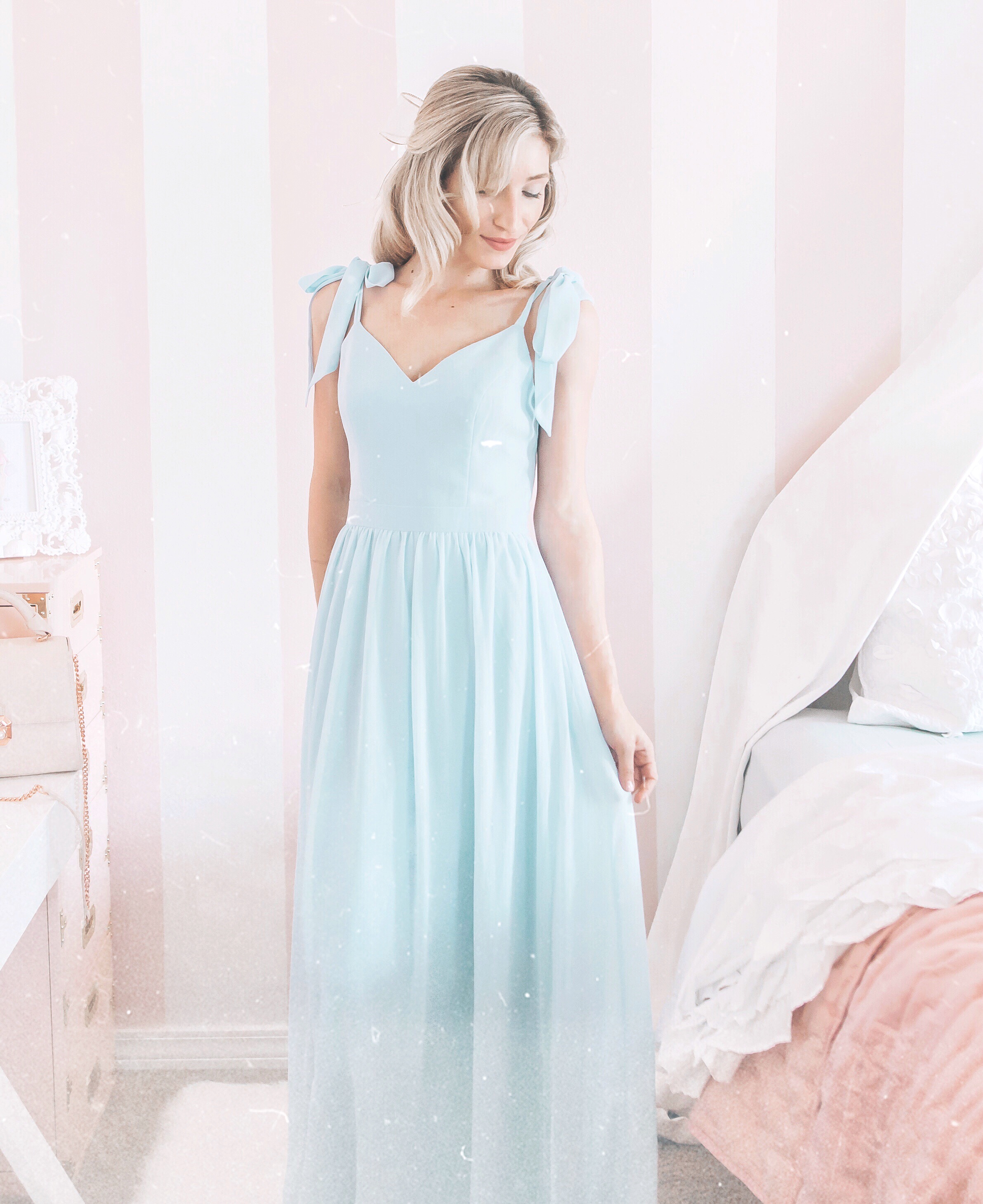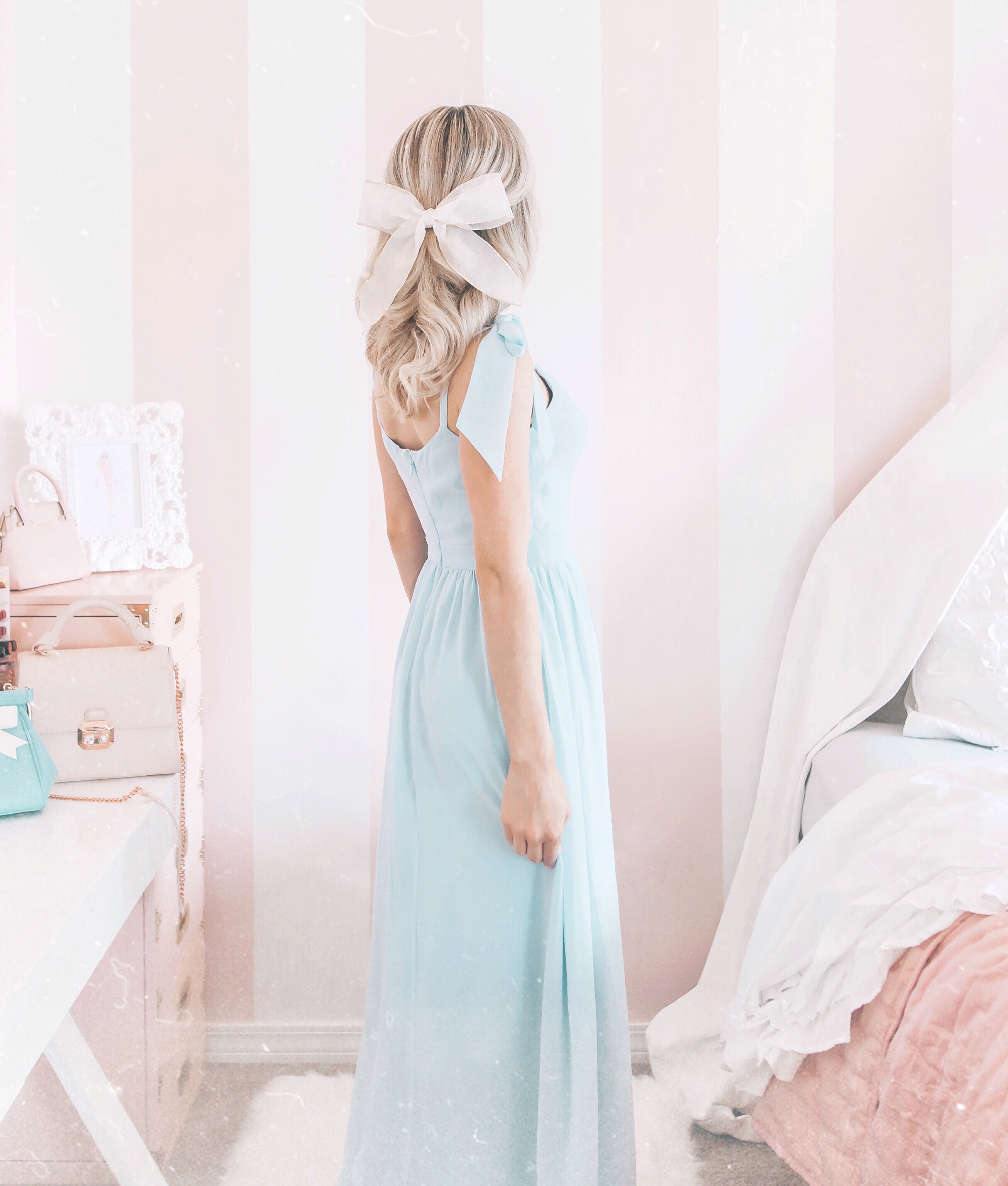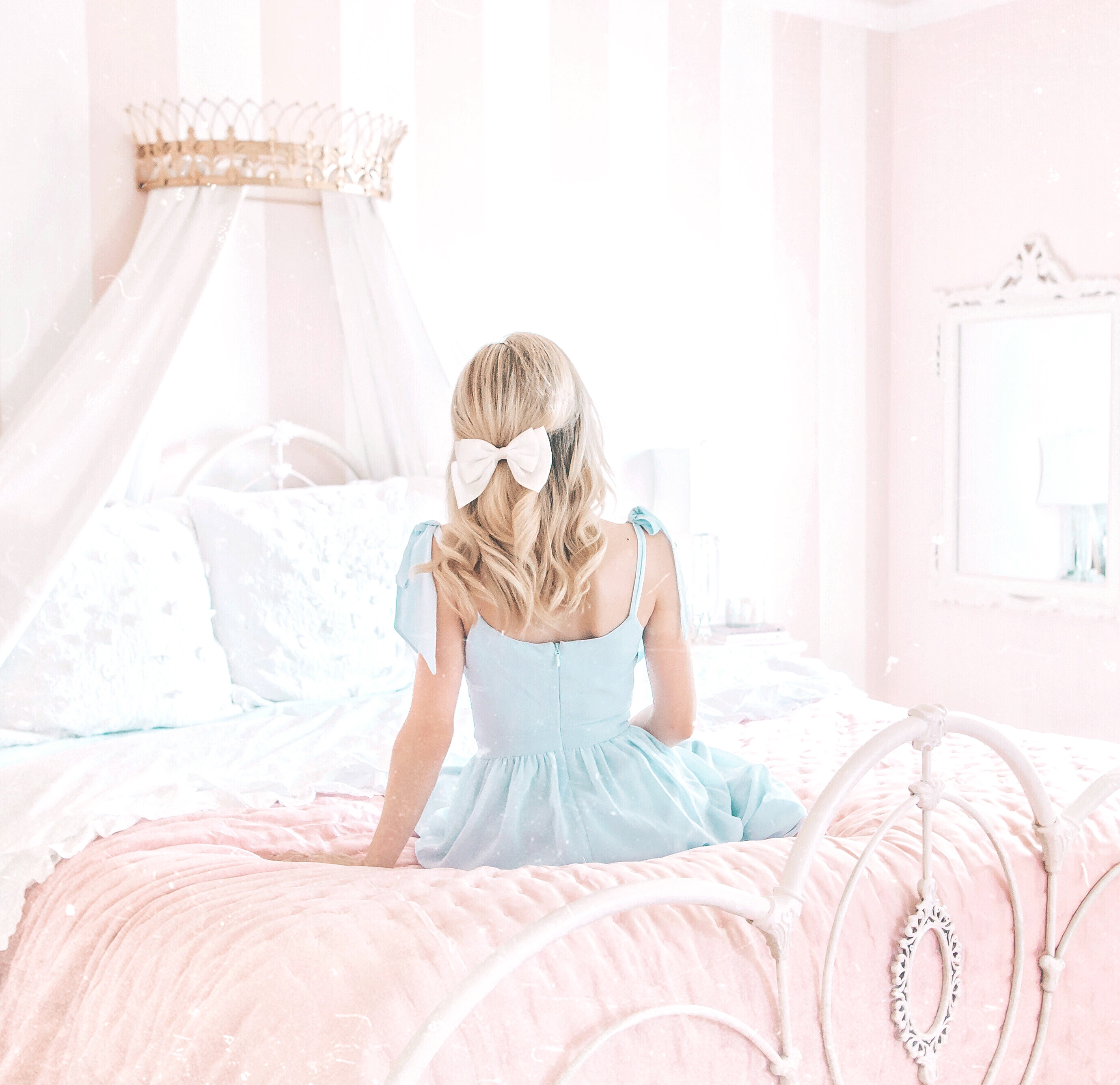 A floral dress similar to Cinderella's wedding dress
Now when I first saw this gorgeous dress I didn't quite make the connection in my head to the wedding dress worn by Cinderella in the live action movie.
But as I looked through my collection to find pieces that would best match the Ella theme, I felt this would be a perfect one to share.
It most definitely has its differences when compared to the actual wedding dress. However, the sheer quality of fabric, color & floral embroidery it still evokes the same style in my opinion.
If you'd like this beauty for yourself, find it right here.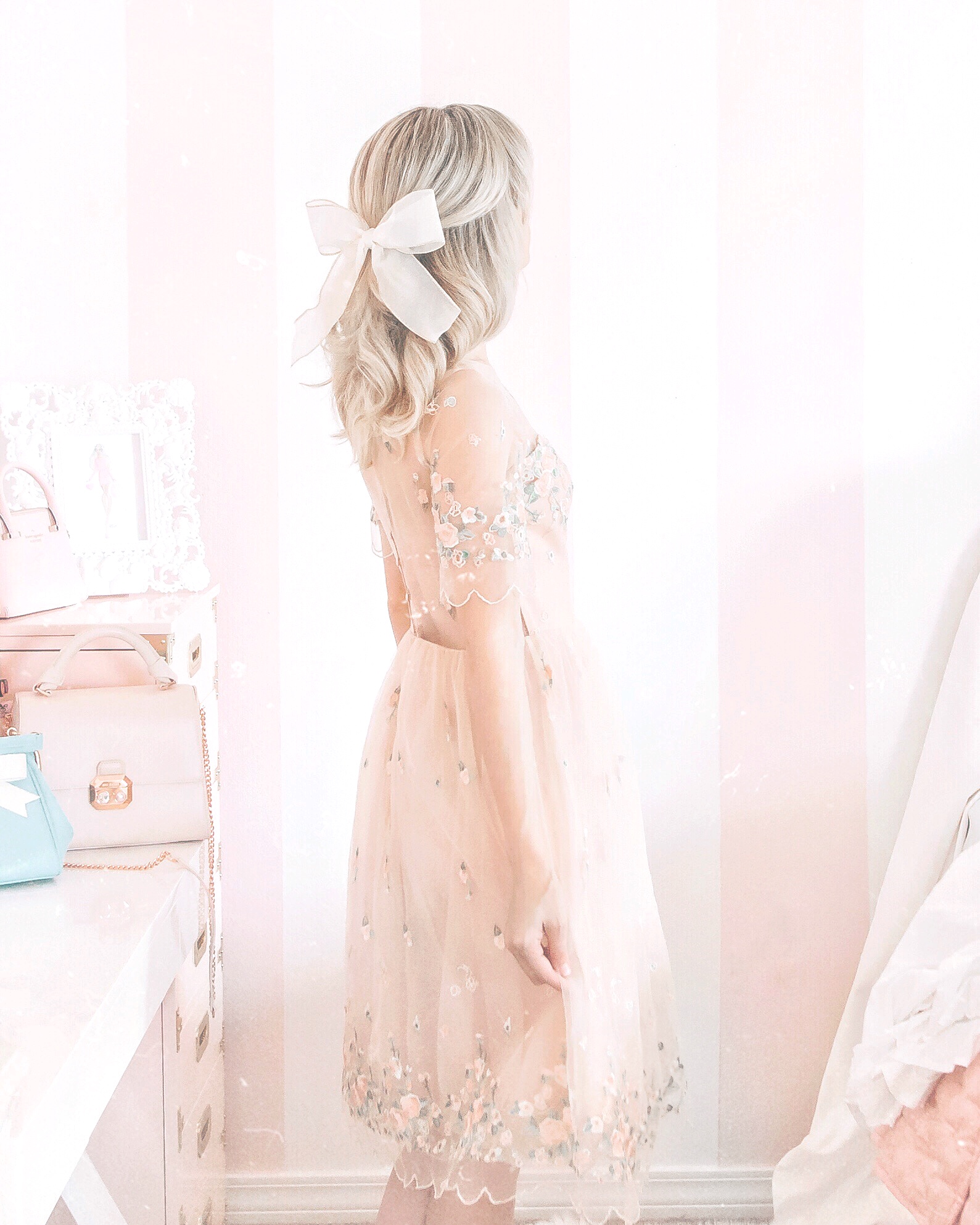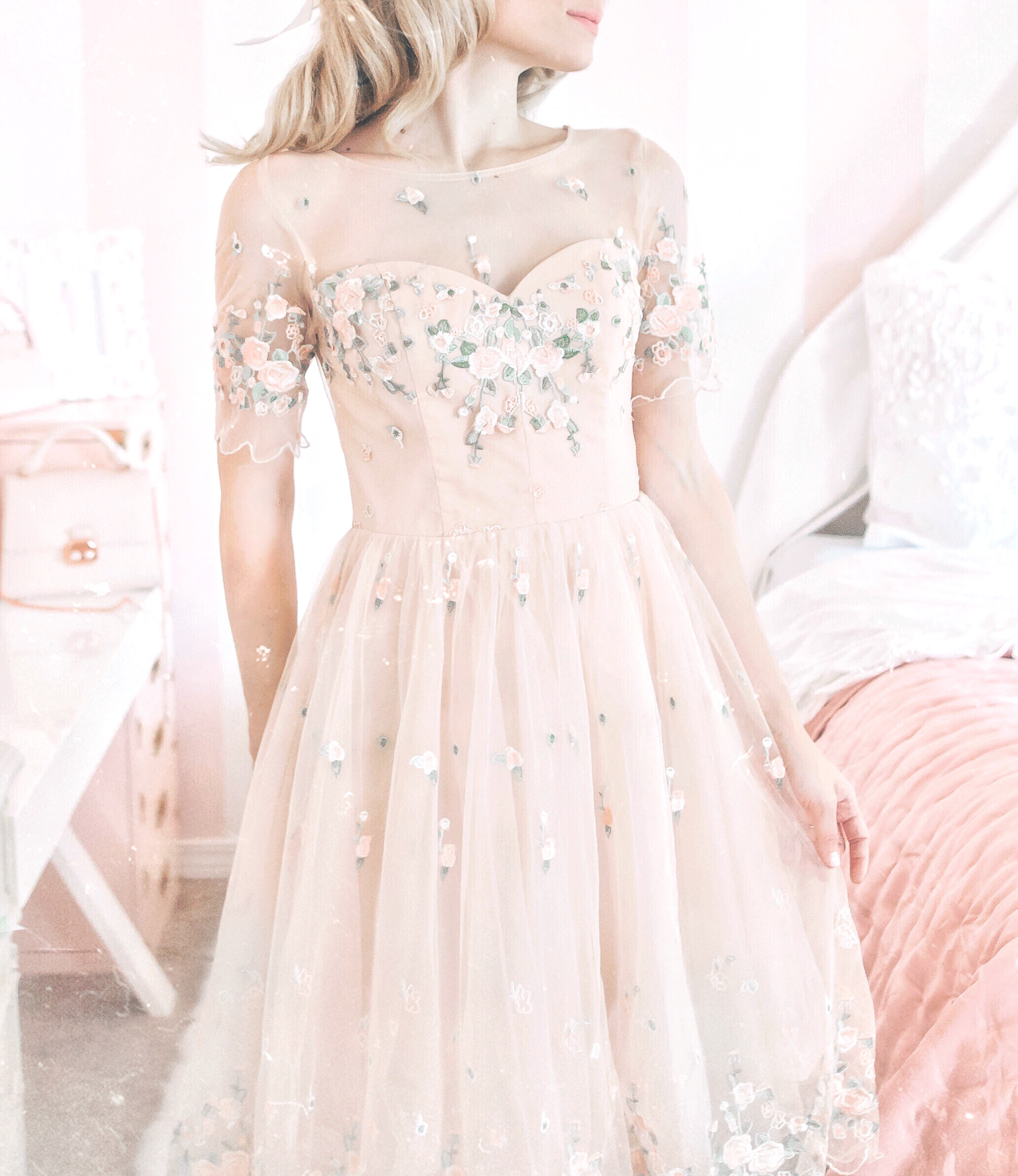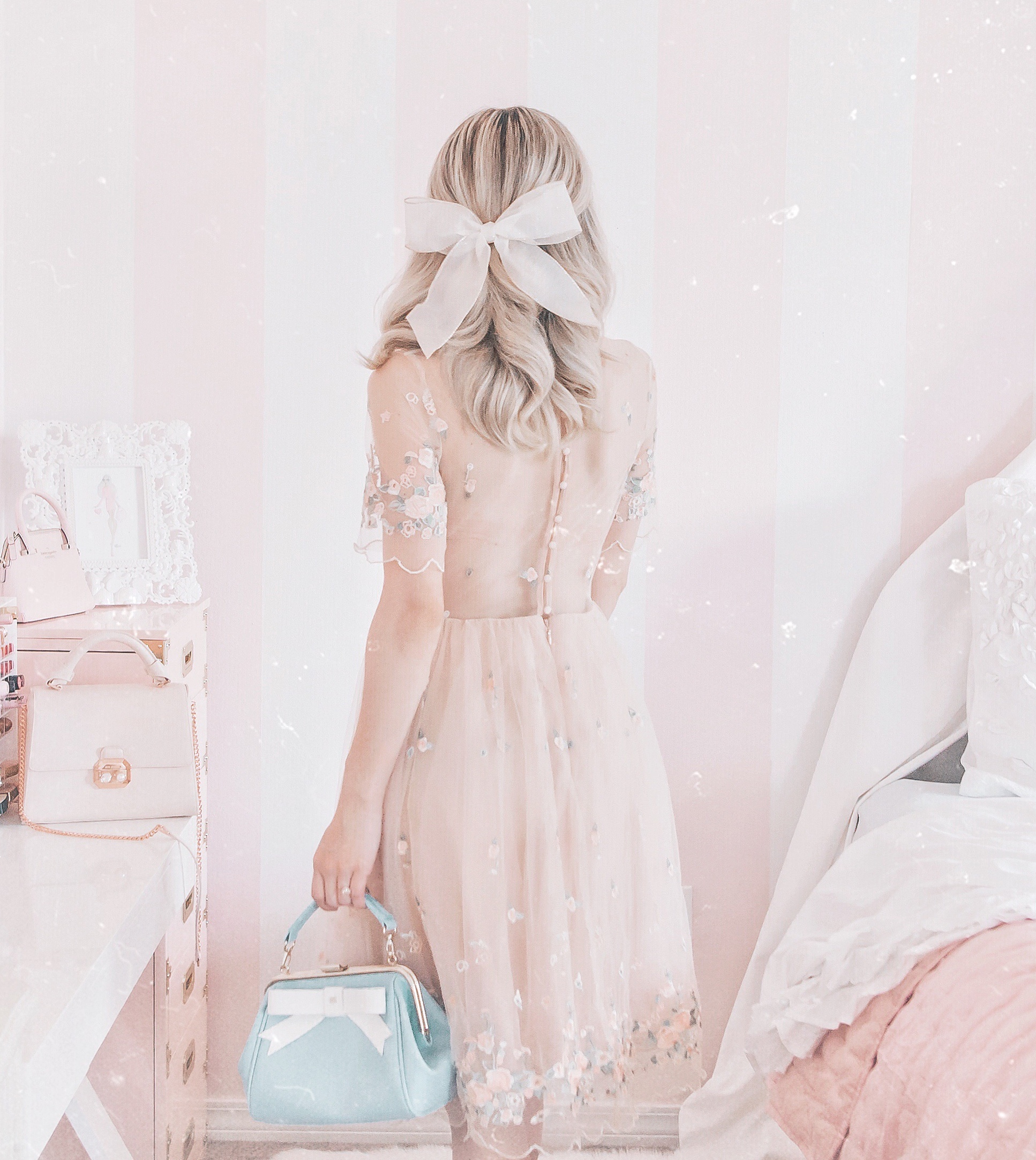 Other items featured
Final thoughts
I most definitely want to know your thoughts and if you'd like to see more content geared towards Disney themes! Let me know what you think and I promise the next post will be even better!
xo.