What I'm Adoring From Doll Face Beauty
So I've seen these Doll Face products around on Instagram a lot and have been wanting to try them for so long and finally have!
Yay!
As silly as it may be I'm always drawn to pretty packaging.
And you know how they say don't judge a book by its cover? Well that's not the case here.
These products were just as lovely as their packaging.
Here's what I got & here's why they're so great.
Sweet Rose Cleansing Cold Creme
Oh my goodness my words and pictures can't describe nor show just how lovely this little cleanser is. It's beautiful and it's been a lifesaver for me since I started trying it.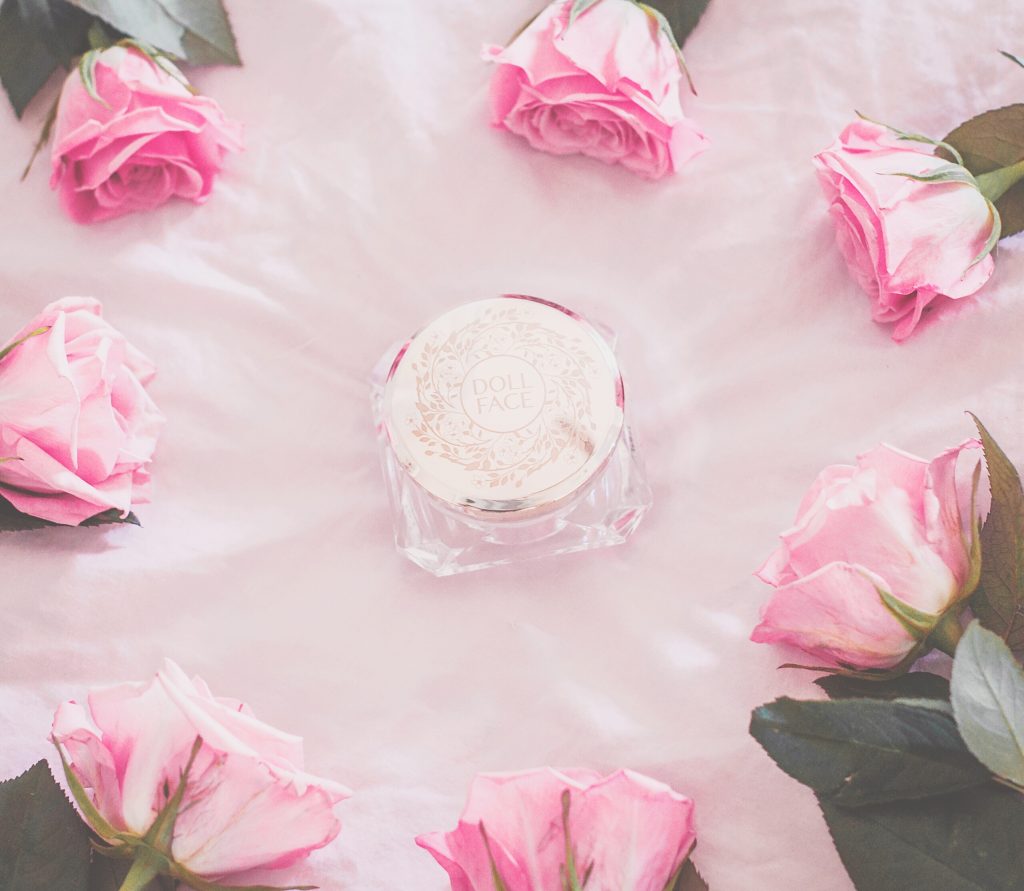 This product is a must for the end of day ready to take of your make up time.
What's so great about it?
You gently rub in on your face, wait 3 minutes, and since away.
It's just so simple that it seems to good to be true.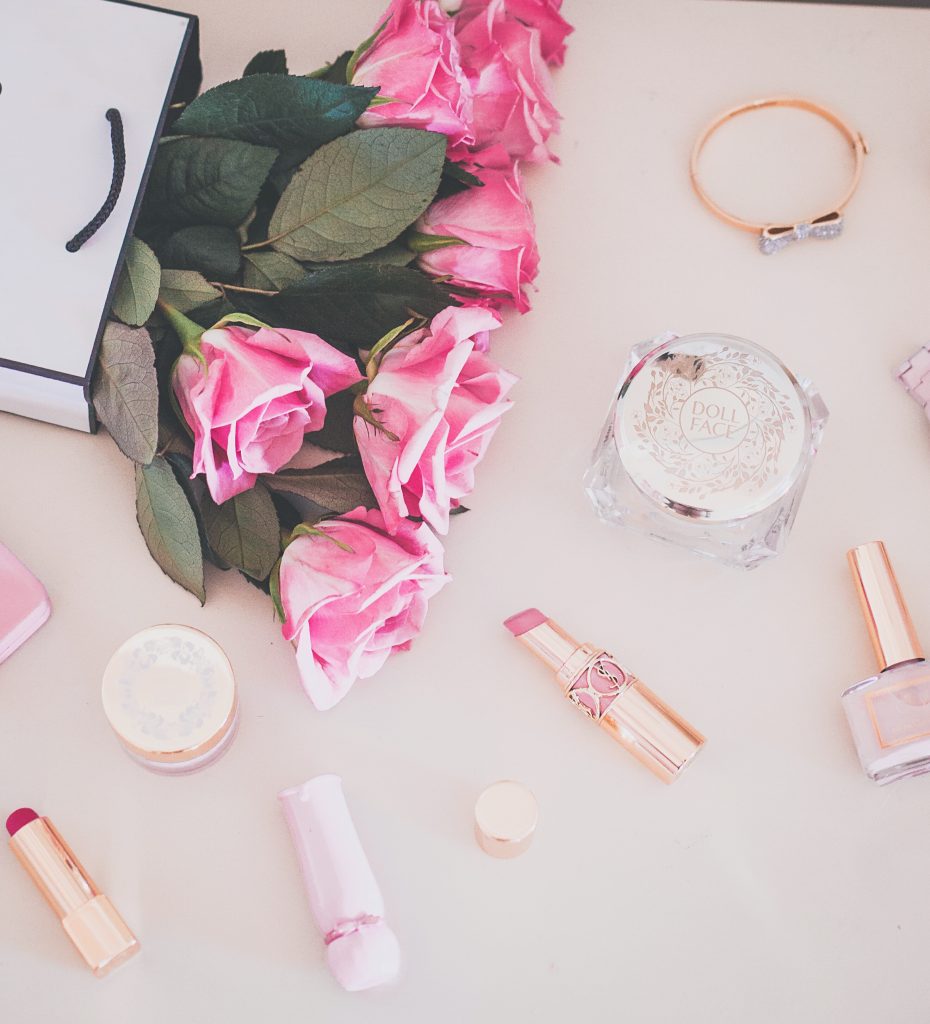 Usually I feel like it's such a chore getting makeup off and the process doesn't normally come close to being described as a "gentle" one.
However, this cleanser has made this ordeal nothing but pleasant.
What I really like about it also is that after I wash it off, along with my makeup, my face feels so incredibly soft.
So this baby, yes I will keep getting because I have fallen in love!
Find the Sweet Rose Cleansing Cold Cream here.
Soothe Eye Serum
The second product I wanted to try was the Doll Face Soothe eye serum.
Even though I'm in my 20's I'm already feeling quite paranoid about my skin care, especially my eyes. I just can't stand when eyeshadow makes your eyes look even more wrinkled than normal.
I also have dark under eye problems.
Both of these concerns and issues always have me in search of a really good eye serum.
I'll admit I have plenty, but I hadn't found one that I actually had me reaching for it a second time.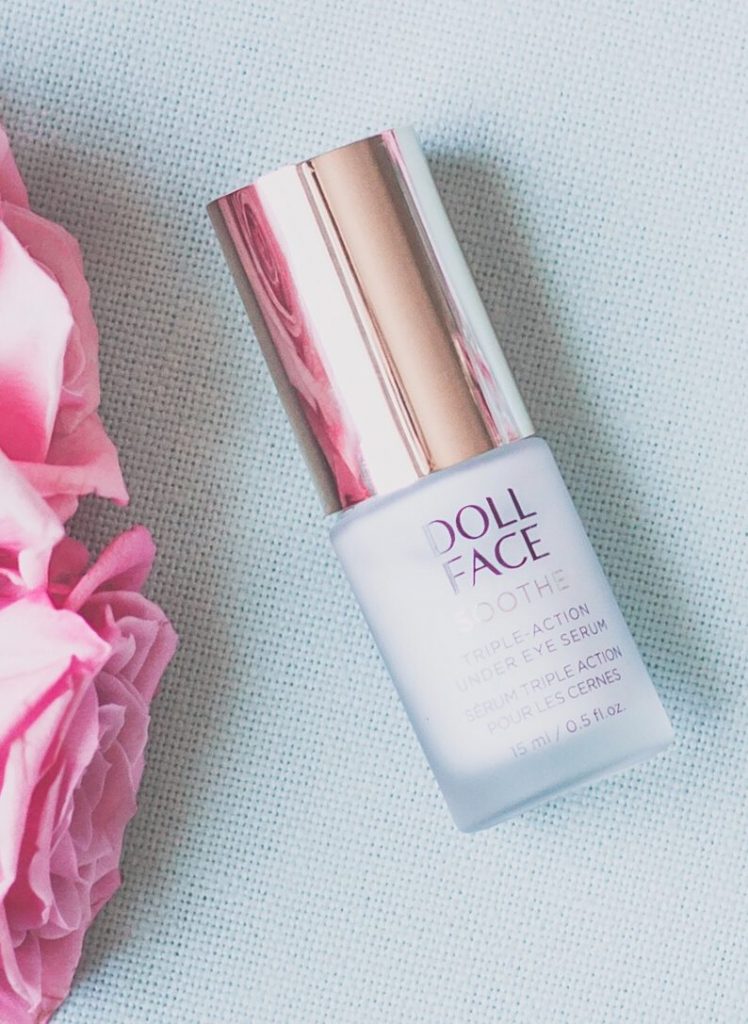 Why?
Most I've tried are oily and the serum finds a way to creep it's way into my eyes which it's just all over at that point.
However, the doll face eye serum has been different.
Girl, can I tell you that I've reached for this multiple times since getting it? I'm not talking about your daily ritual of putting on your facial products and moisturizers. I'm talking about loving it so much that I just keep wanting to refresh my eyes with it.
I'm not sure if I am supposed to do that lol
But anyway it's the truth.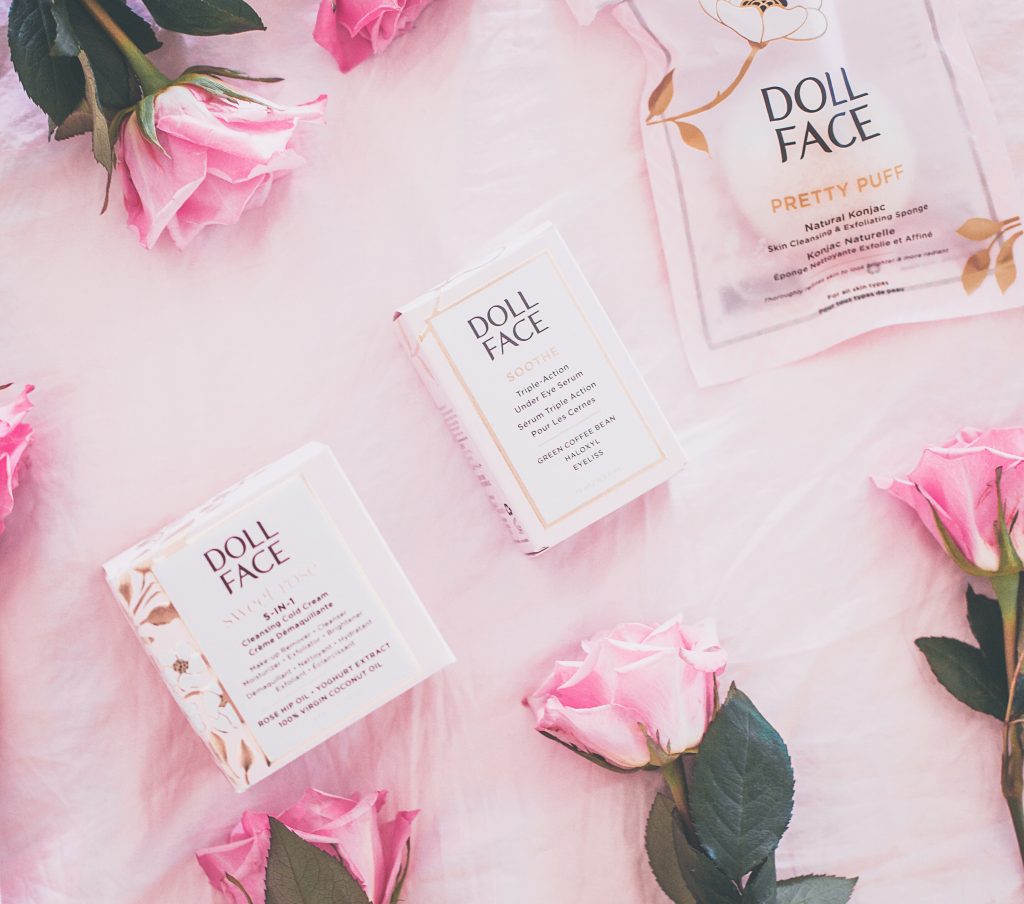 I've been using the eye serum for almost 2 weeks now and have already noticed a difference.
The bags under my eyes are less darker and seem brighter than they have ever been.
The Pretty Puff
The last product I decided to try was the Doll Face pretty puff.
I got it in white but It's also available in three other colors.
Now the cleanser cream works great for removing the days makeup but the pretty puff is also great for taking your skin care even further.
It cleanses your face and exfoliates it as well which I also love. The pretty puff helps you say buh-bye to blackheads while also buffing away dead skin.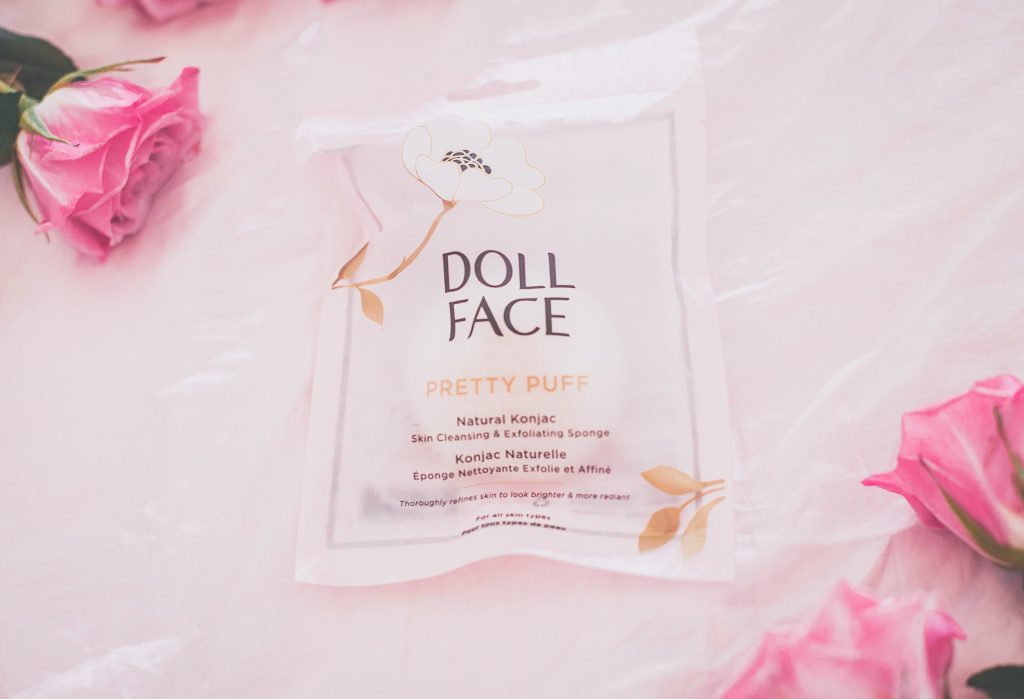 The brand is so cute and products have been nothing but fabulous thus far. Honestly I can't wait to try more from Doll Face Beauty and you better believe I'll share that with you!