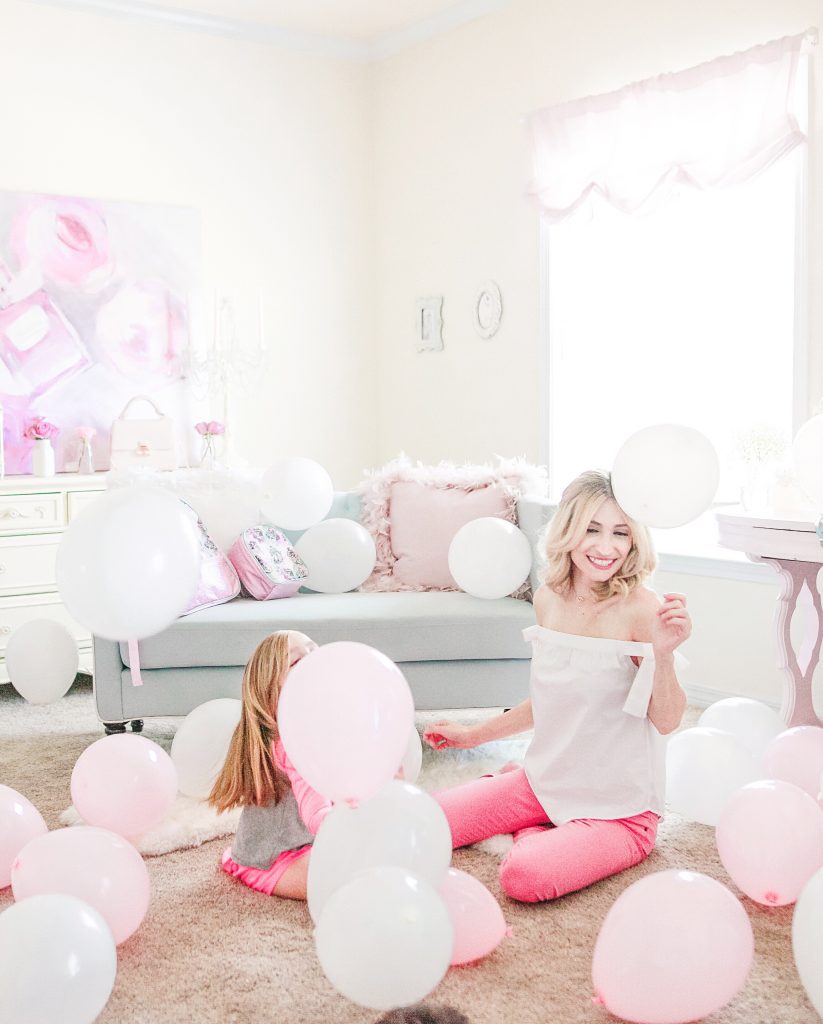 This post has been sponsored by JCPenney. However, all thoughts & opinions are always 100% my very own.
Could some one please tell me how this year has gone by so fast? Chloe is already going back to school and with that fact, we've been over here getting as ready as possible. All with enthusiasm of course!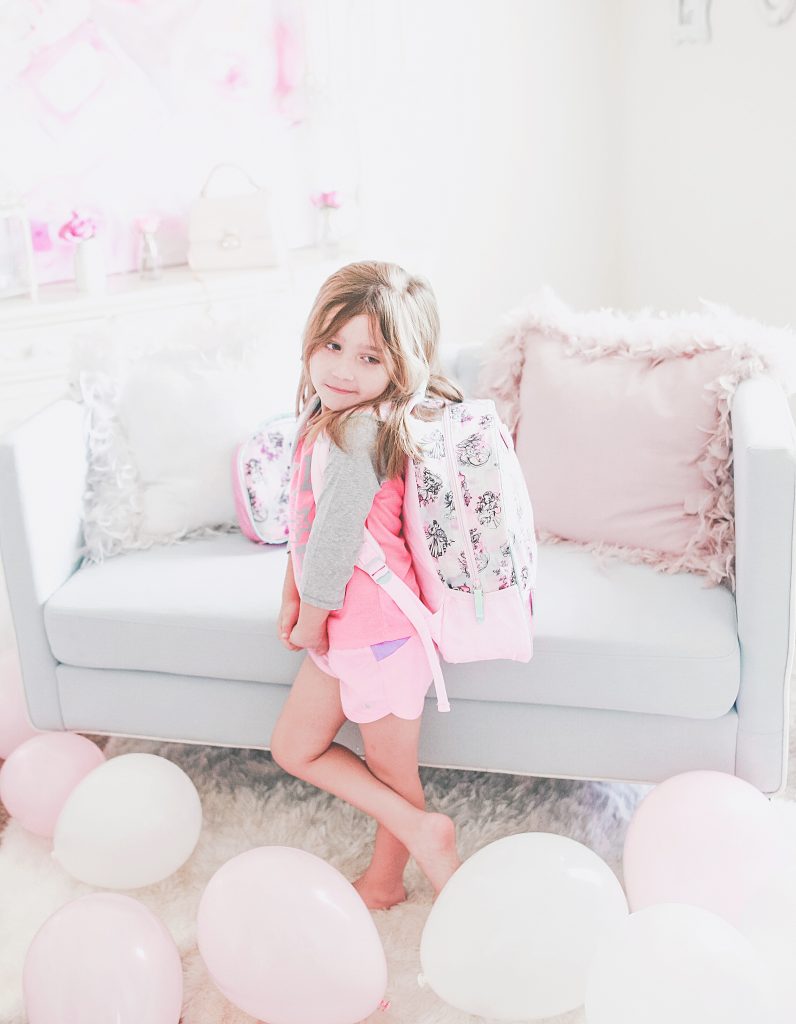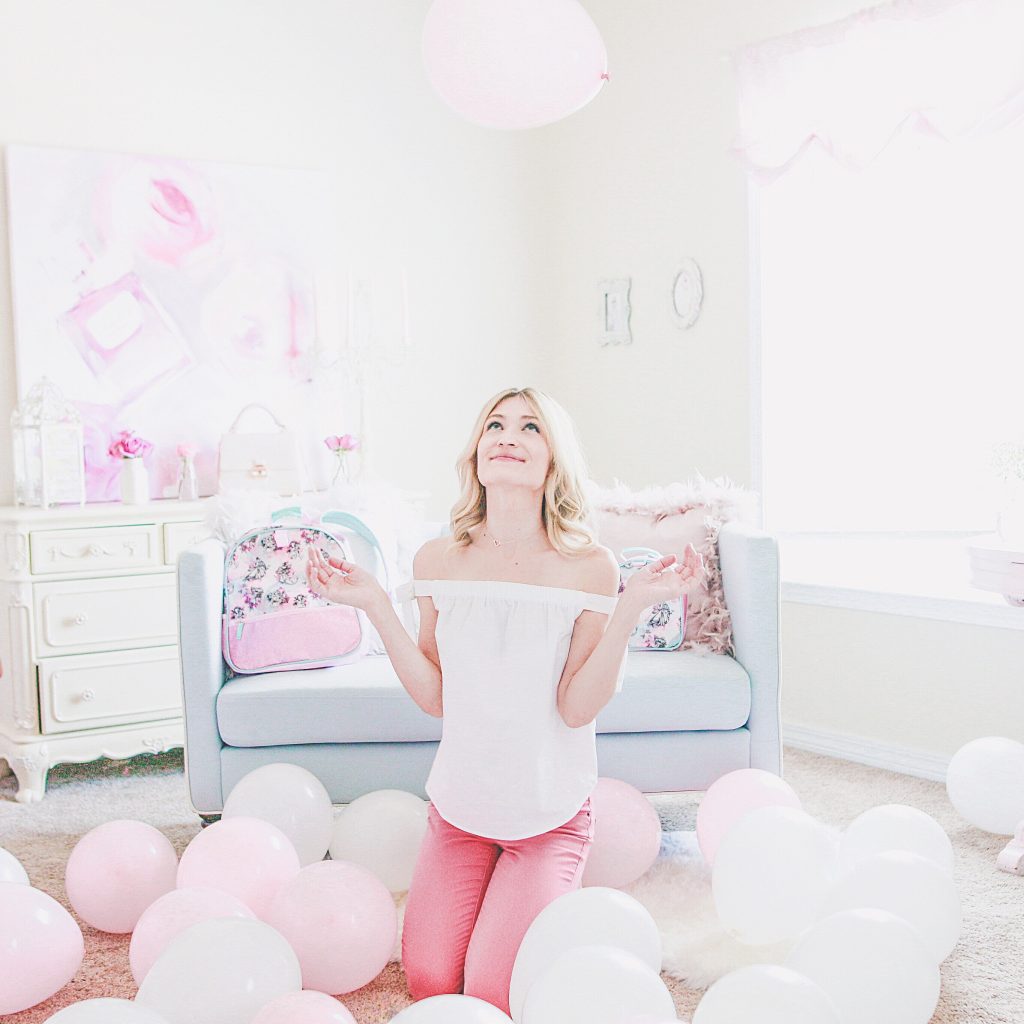 It's funny how at Chloe's age children are actually excited about going back to school. I honestly think that the excitement is wonderful and it something that I hope doesn't change.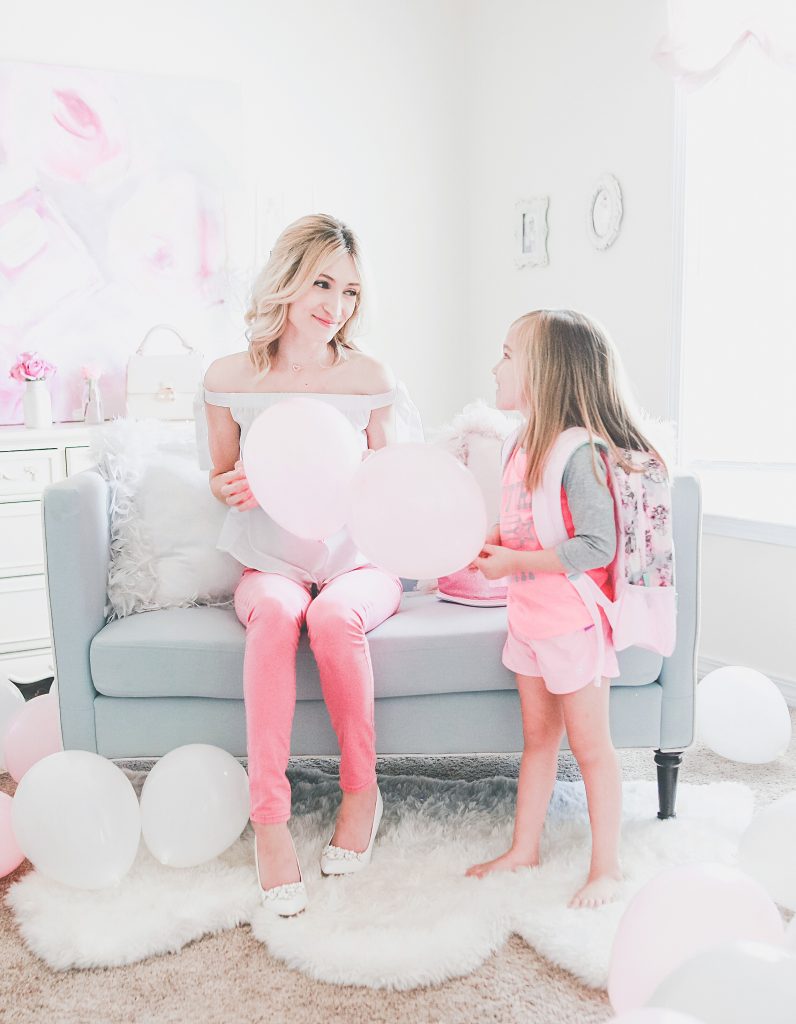 To welcome the new school year and show you some of the cute things Chloe's picked up for BTS. We decided to do a fun little Photoshoot together and enjoyed every moment of it. I want Chloe to be excited about learning and besides that, there are so many other fun things that come along with a brand new school year.
One of those is getting to shop and pick out the perfect new backpack to carry around all year. And let's not forget the clothes!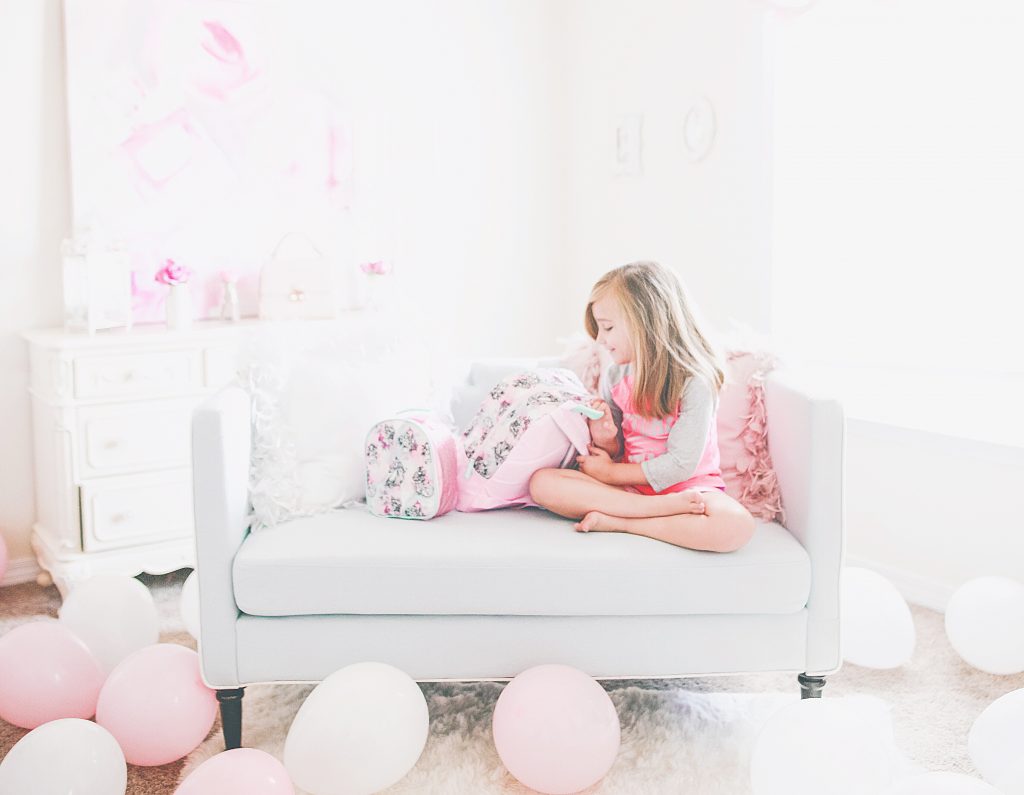 For back to school shopping we picked up some lovely little things from JCPenney and I couldn't resist getting myself something, as well.
I've learned my lesson when it comes to shopping for Chloe's school clothes. When she first attended school I picked up the prettiest outfits for her. Within a day they were covered in dirt and marker stains. So so so sad!!  Kids like to have fun and aren't usually worried about the damage done to their lovely little outfits. Since then, I've tried to pick up pieces for her that are play friendly but still cute.
The goodies we picked up
We picked up a few different outfits that have total pastel vibes and will be great for her active little first-grader self! JCPenney has a variety of children's clothing at great price points including these adorable Xersion tops Chloe picked out that retail for only $12.
I had no idea that JCPenney carried such cute and affordable pieces.  
For adorable & active clothing options, Chloe picked out this play your heart out top, an adorable skort from Xersion ,and only the cutest pastel shorts ever!..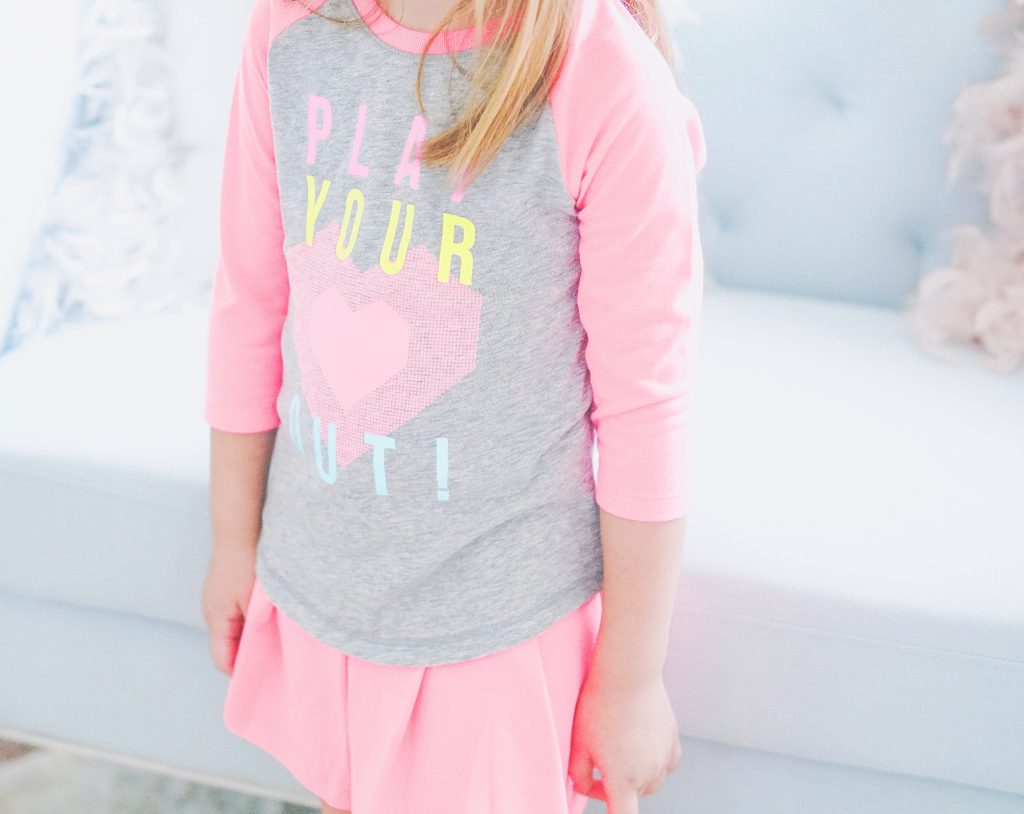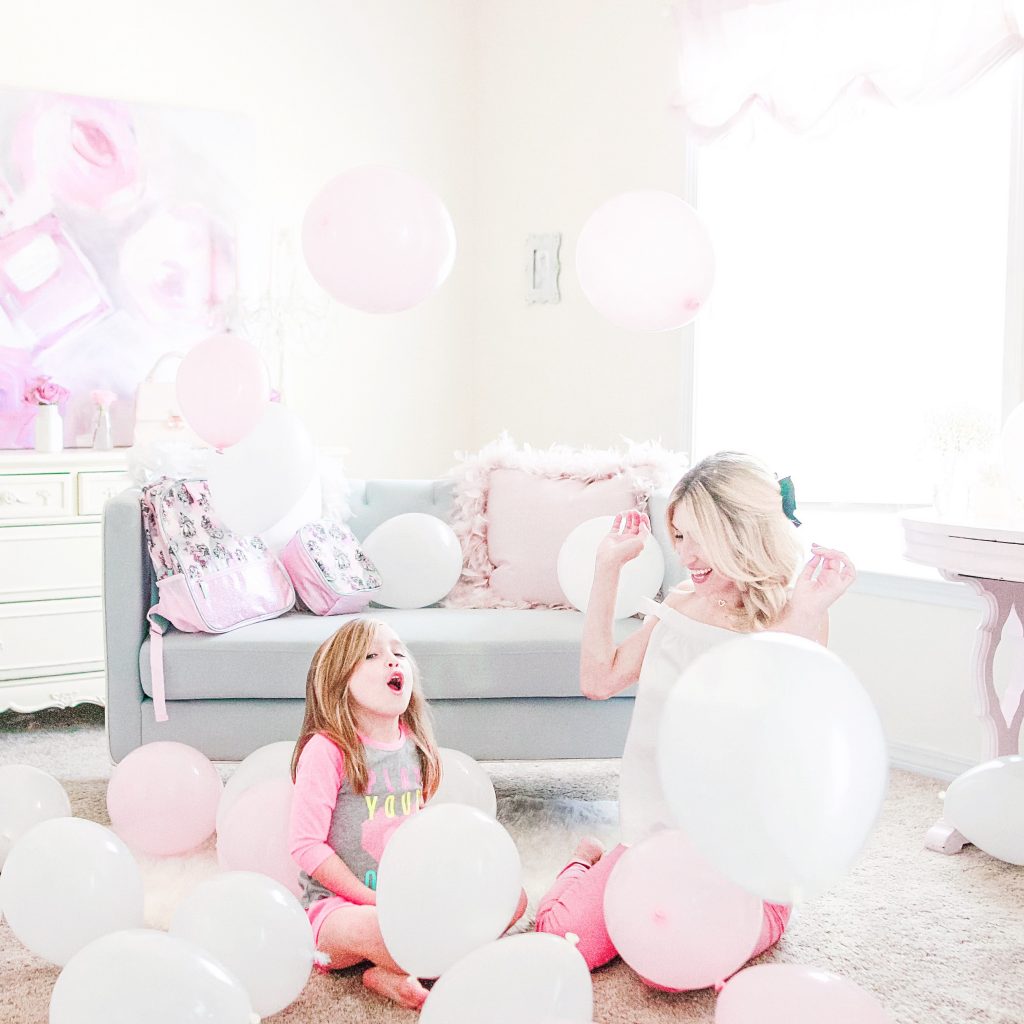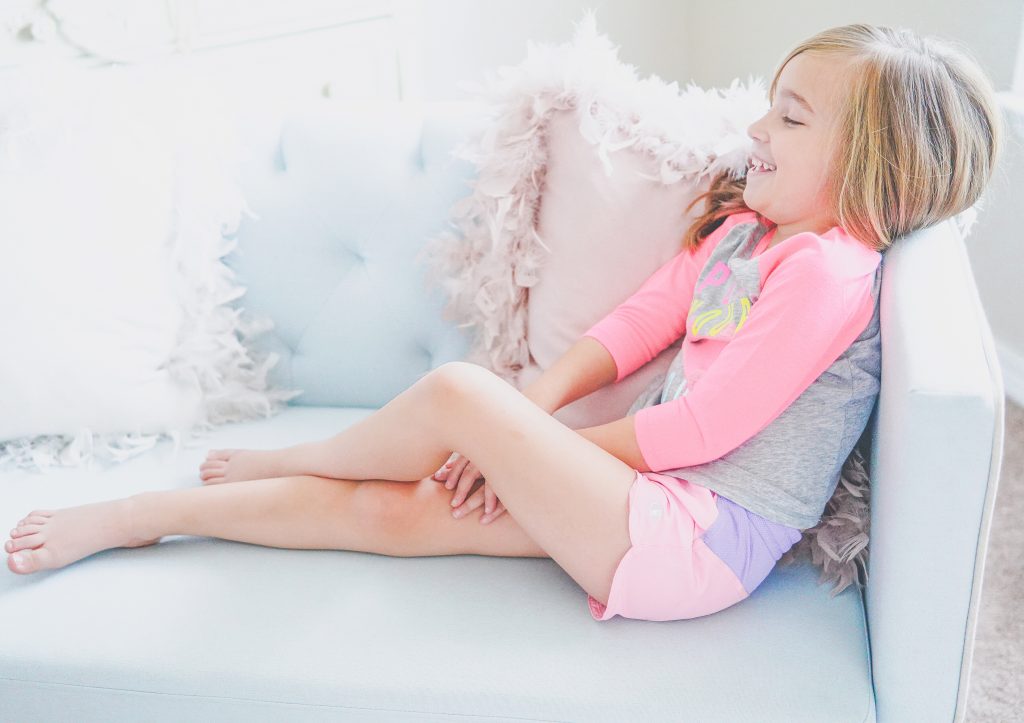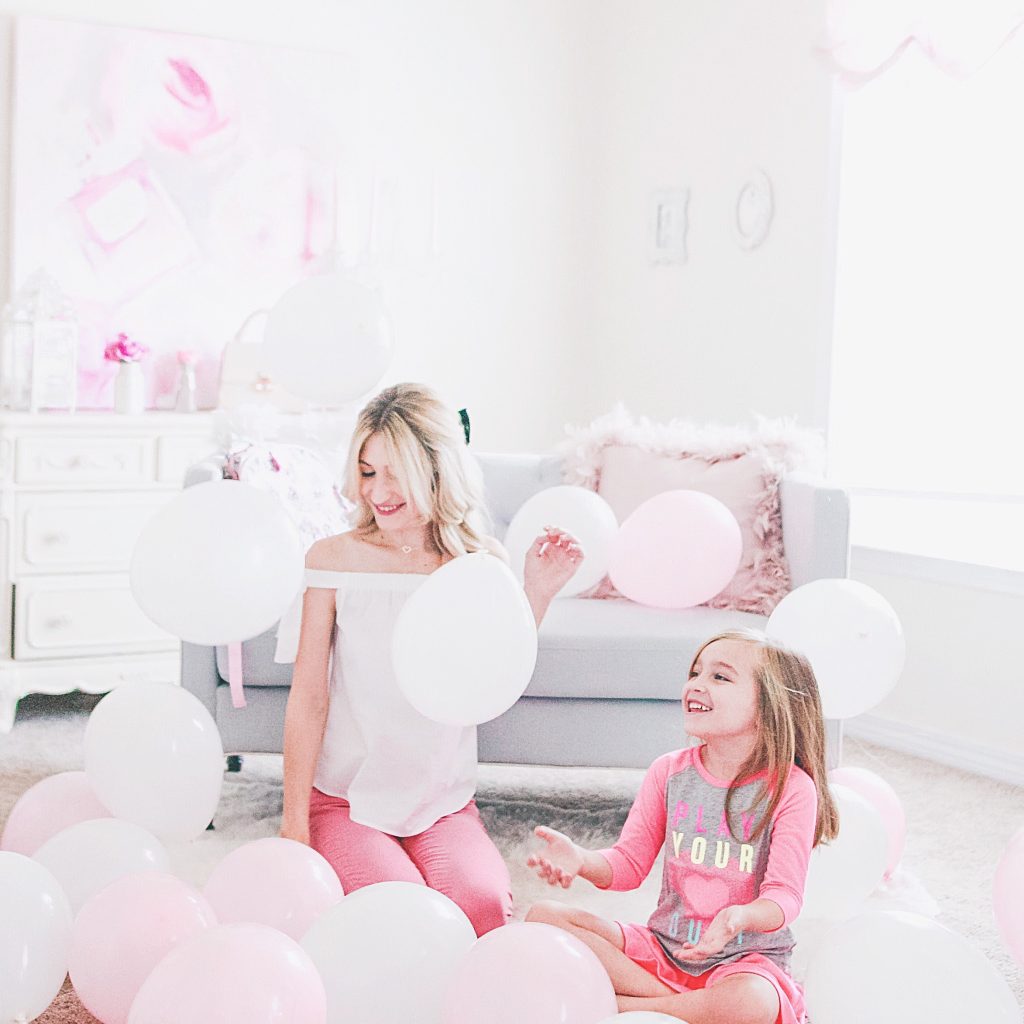 She went for a popping pink future star top, from Xersion, as well.
Another must have on our BTS shopping list was an adorable pastel Disney princess book bag with a matching lunch box. There was no way that we weren't going to get these! Ladies, they are pastel colored mixed with glitter, and Disney Princesses. It's a bit insane how excited I am over these when they're not even for me! Thankfully Chloe is just as in love with them.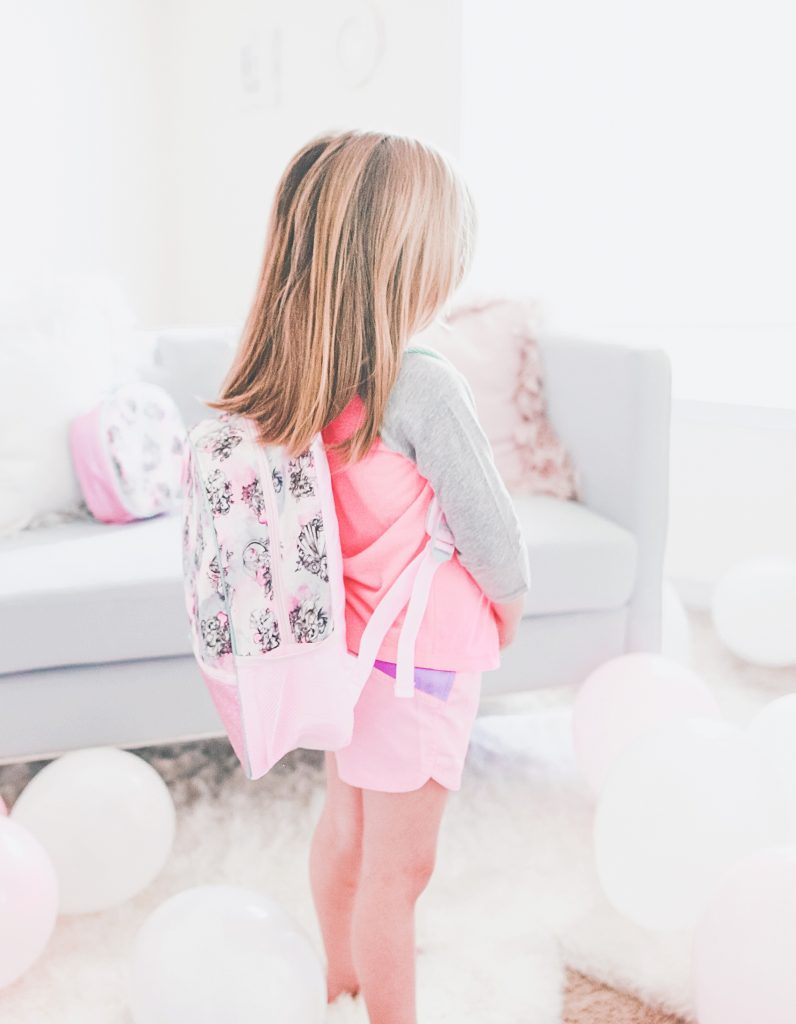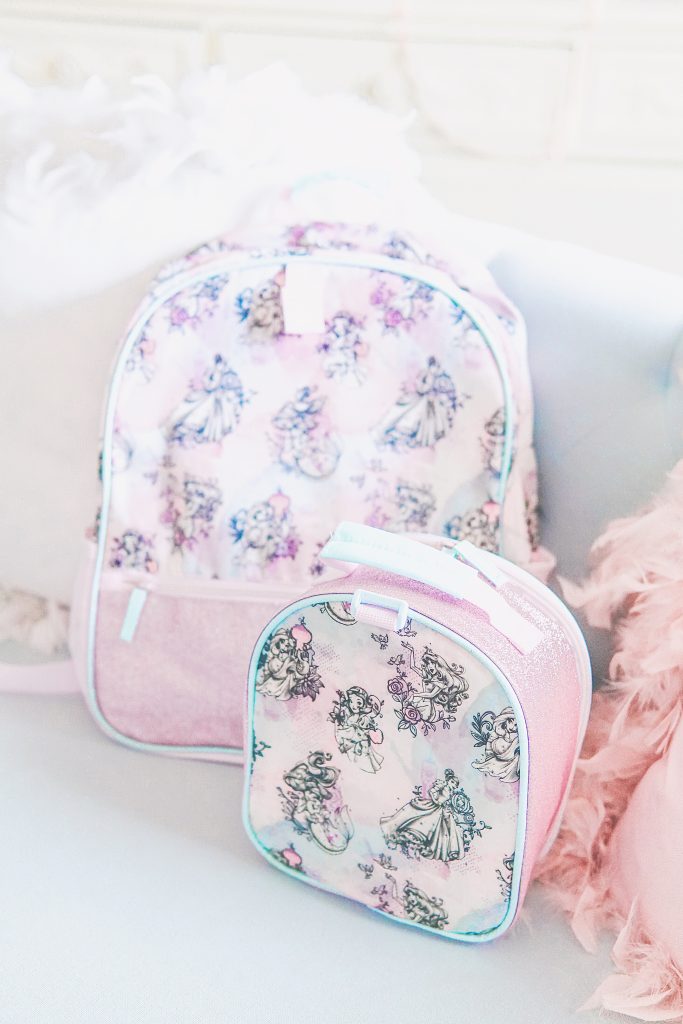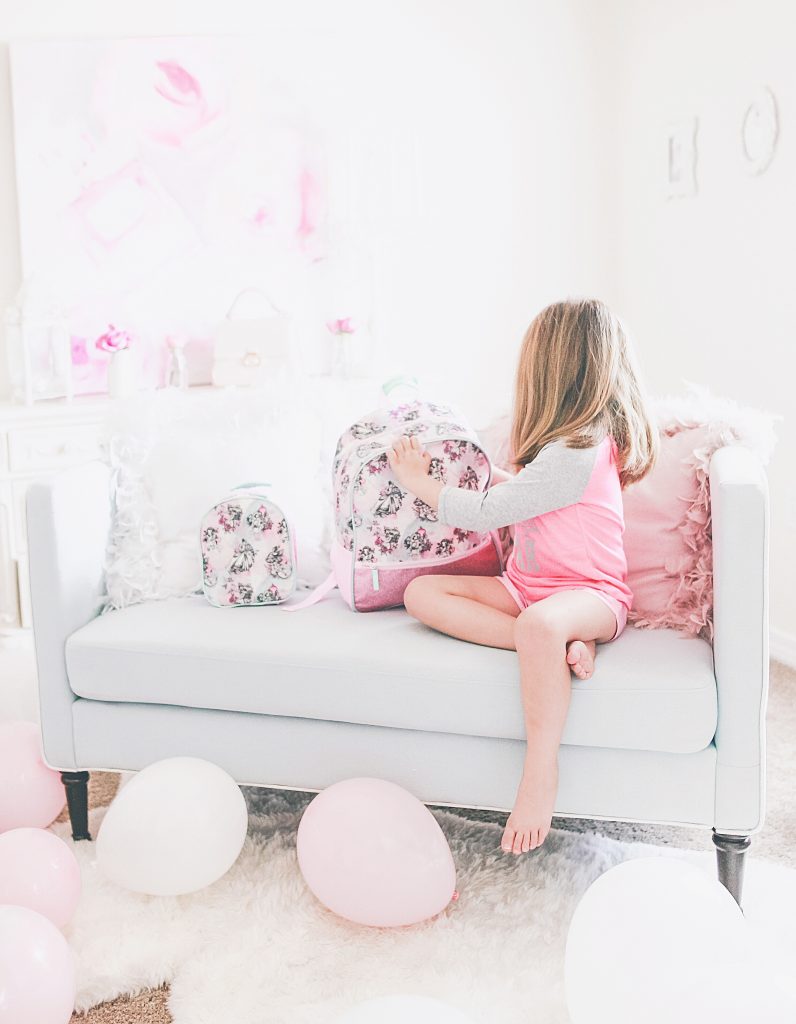 A really cute detail that I also loved about the backpack & lunchbox is this little Castle on the inside for Chloe to write her name. For me, it's all about the details!
I was surprised and relieved that we could get a lot of Chloe's essentials for back to school all in one place. Of course, there are other places that you can find everything you would need but I'm not too fond of the styles these other places offer.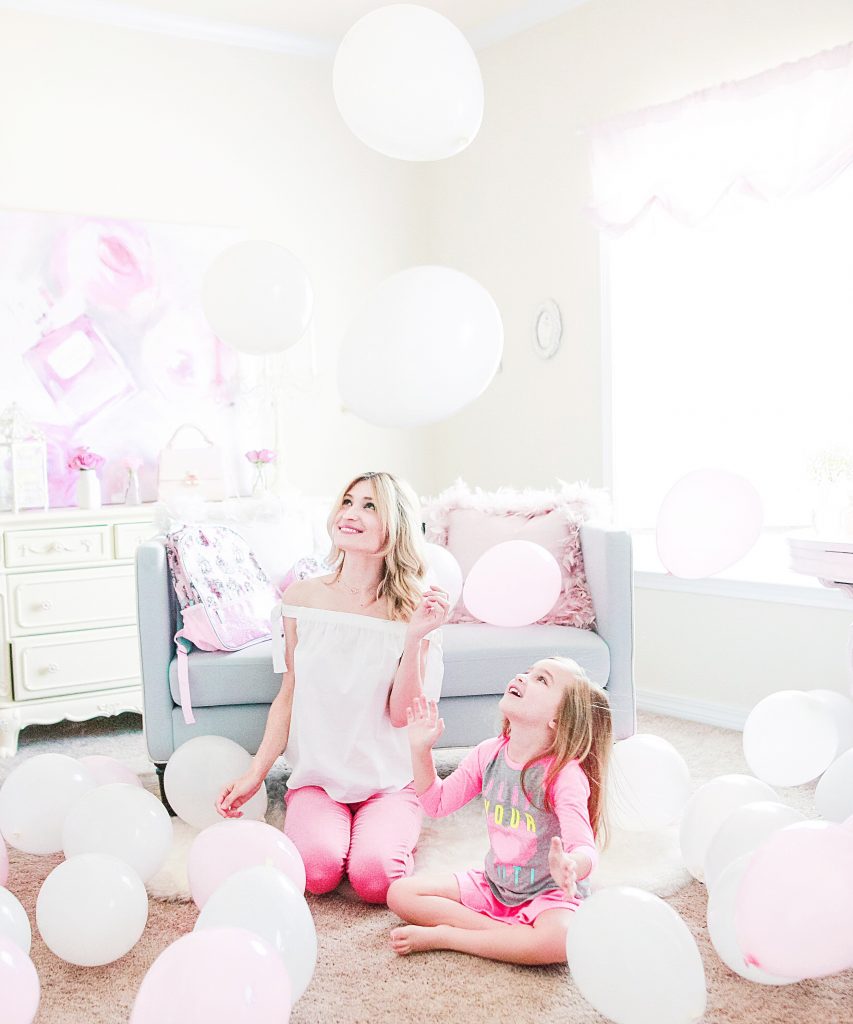 When it came to my outfit, I, of course, was also surprised to find such on trend pieces at JCPenney that also were accompanied by good quality.
They had so many different off-the-shoulder styled tops to choose from and this style, I just can't get enough of! I went with this darling little top from Belle + Sky and it's called the Off The Shoulder Poplin Top. It really is SUPER cute and I've already used it to create a few different looks for my more casual days.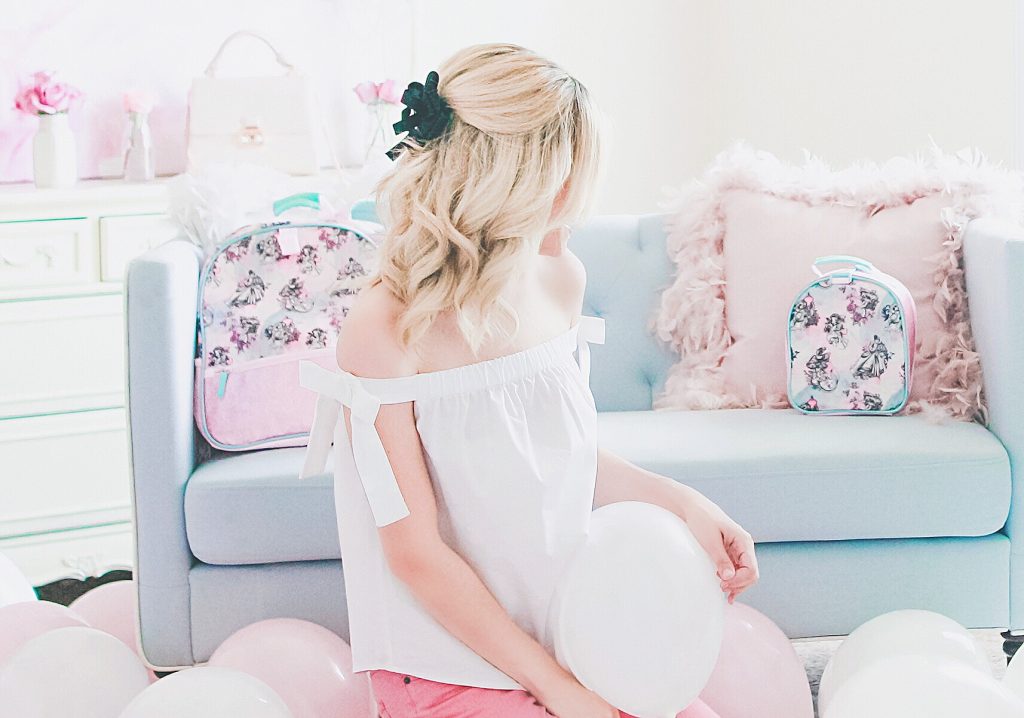 For this specific look, I chose to wear pants! I felt that both pieces paired together wonderfully.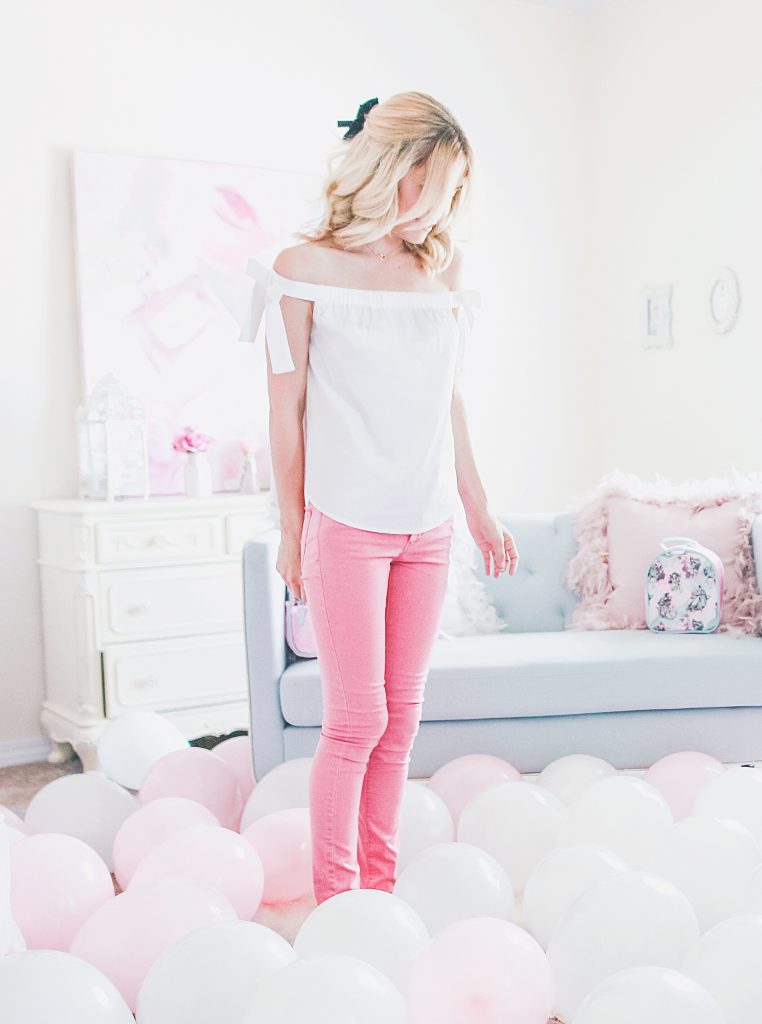 Our piggy banks are still intact!
With ease, Chloe & I found pieces from JCPenney that we not only loved but that also didn't break our piggy banks. We put together a clip of our balloon party for you right below & had so much fun creating it to share with you.
Happy BTS!
xo.
SaveSave
SaveSaveSaveSave
SaveSave
SaveSave
SaveSaveSaveSave
SaveSave
SaveSave
SaveSave