It has been SO long since I shared with you items from Chicwish.
I wrote a blog post a long while back about my go to places for feminine shopping and Chicwish was at the top of that list.
I could spend hours just browsing through all of the beautiful pieces of clothing that they offer.
Their skirt selection doesn't disappoint and for the mind of style or skirts that I prefer, no other store can compare to the selection they offer.
So you better believe that I'm about to share a skirt with you right now!
That's right! It's a beautiful blush colored  A-Line skirt.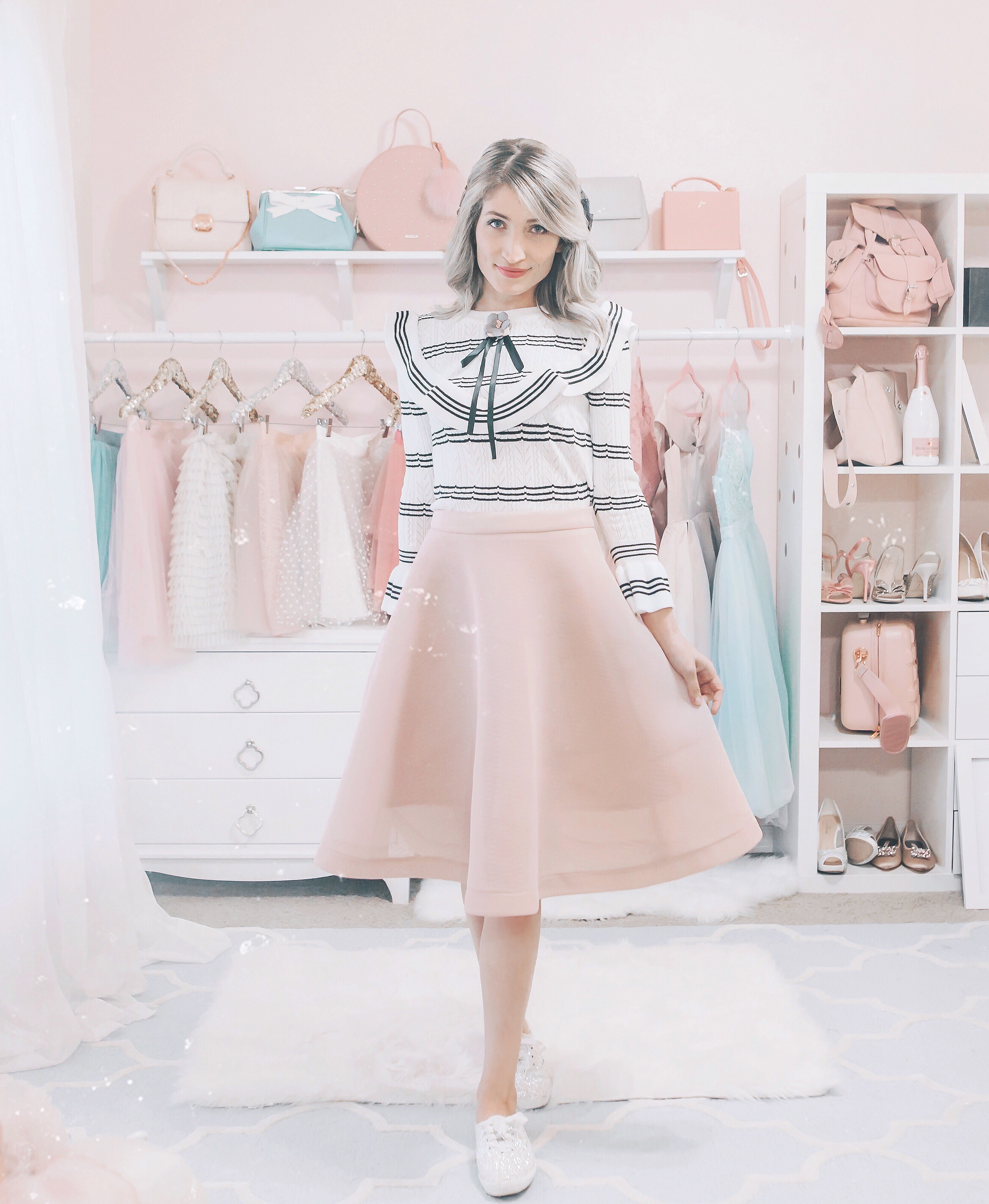 I'm such a fan of constructed skirts, I love a good shape and since I naturally don't have much of a shape I rely on a skirt or dress to give me that extra umph.
To me, this style of skirt is the kind that would look darling on just about anyone! That is why I love to share these!
We all deserve to feel beautiful in the different shapes and sizes that we come in!
---

---
Now I paired this skirt with a  top that's rather different. At least for my usual selections. But let me tell you, I LOVE it!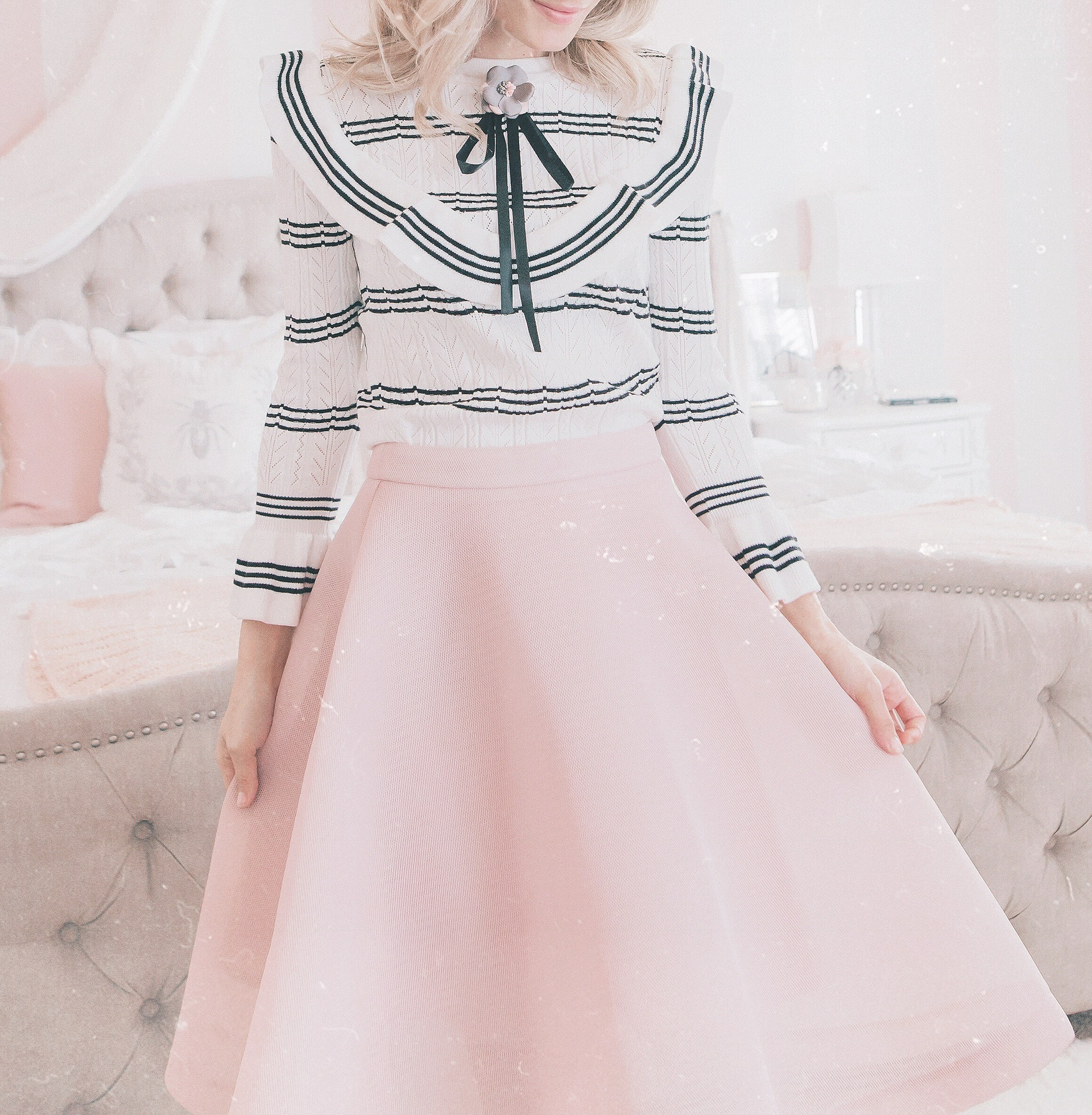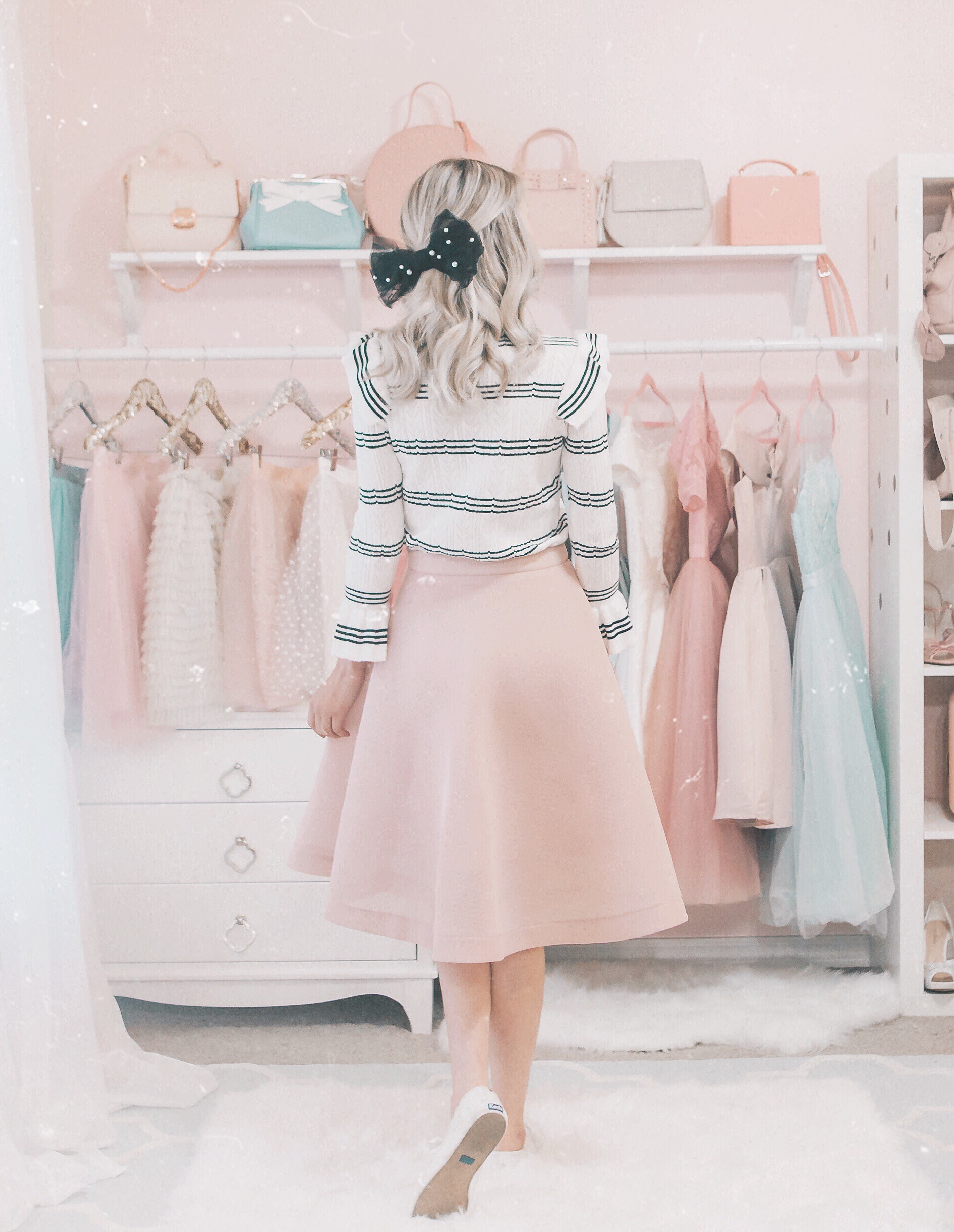 It's incredibly unique and comfortable too.
The perfect combination of an outfit is one that makes you feel fabulous but also feels comfortable.
That can be so hard to find but I found that right  here.
---

---
Another item I snagged up was this  darling summer dress. It's on trend at the moment with its buttoned-down front and features a material that is sure to keep you cool on these hot summer days.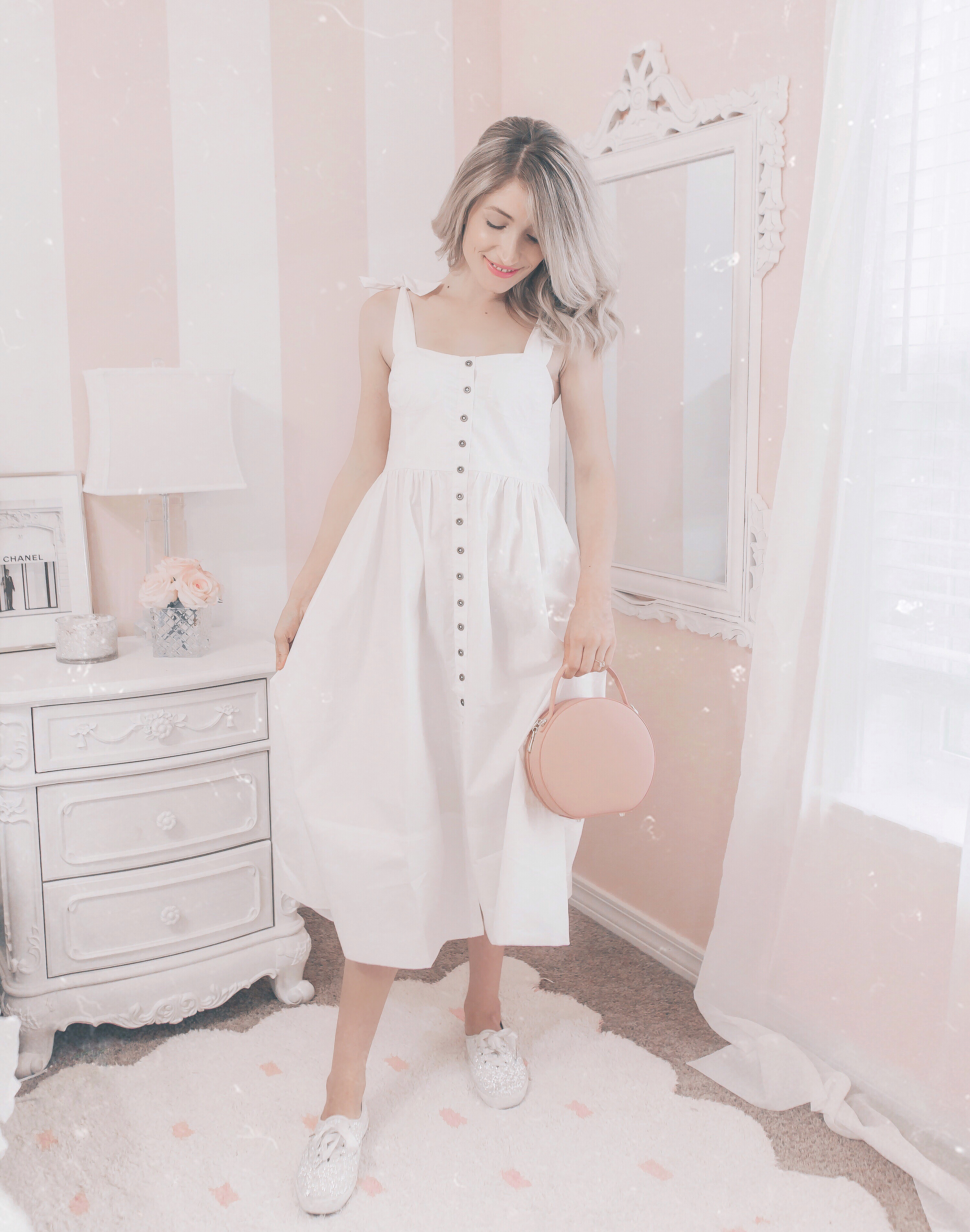 The bow tie detailing on the shoulder totally stole my heart, I bet you knew it would!
I think this would be ideal for going to the park and having a picnic or walking along the beach.
---

---
There is so much more that I'd love to share with you from Chicwish! Once I'm moved and settled next month I'll be sure to be back with some more.
Which is more your style, the top + skirt or the dress?
Xo.