I've been on a new bed hunting journey for quite some time and am happy to report that I have finally found THE one!
Don't get me wrong I did love my previous romantic styled bed but a tufted style will always have my heart.
Years ago I actually had a beautiful white tufted bed. However, I let it go because it always felt like the thing was just going to collapse!
I didn't feel safe having my little ones in bed with me and so that's why I made the change.
The search
This search began with just a few keywords on Overstock.com. Those keywords were "White tufted bed" of course! I chose to search on Overstock because I've shopped with them for years and have always trusted them with my furniture and decor purchases.
Right away I found the one that I'd eventually get but to be super sure I kept searching.
The bed that I had originally found had the most solid reviews. These reviews mentioned how high quality and sturdy it was for the price. That was so important to me! After not long I came back to this one.
It's called the Gracewood Hollow and it was available in white or grey.
I did want the white to match my room but I didn't act fast enough! I chose the grey over going with another tufted bed because of the reviews.
The delivery
When the bed made its arrival, it truly didn't disappoint. The reviewers were right, thank goodness!
The bed is solid and beautiful. It's also made out of a fabric material that I feel will hold up pretty well over time.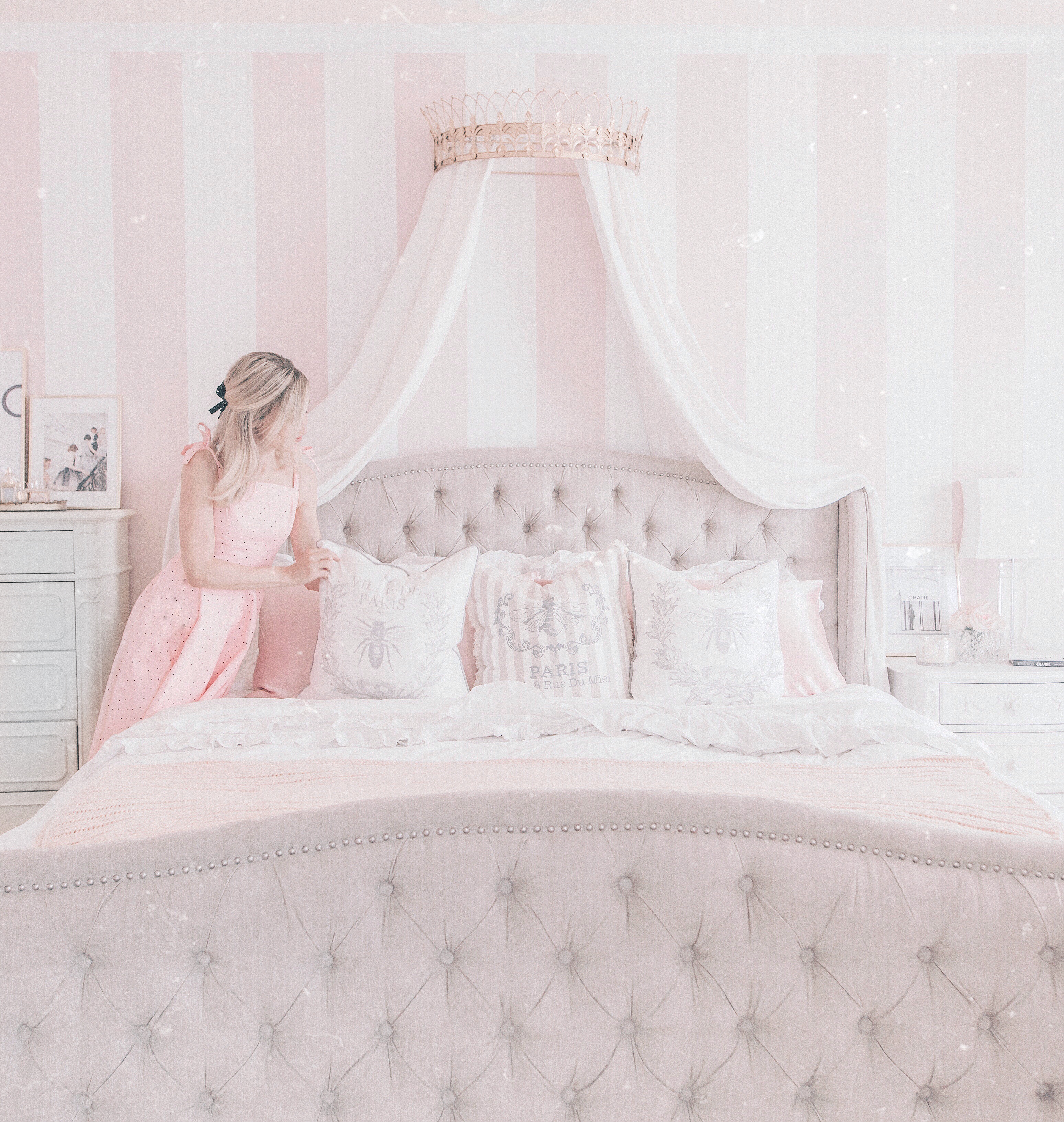 I replaced the box springs that I had with a low profile option to allow more of the lovely tufted headboard to show.
Before making this update I recently added a bed crown and I was worried that it wouldn't work with this style of bed. Fortunately, by raising the bed crown ever so slightly I achieved a look that I'm really happy with!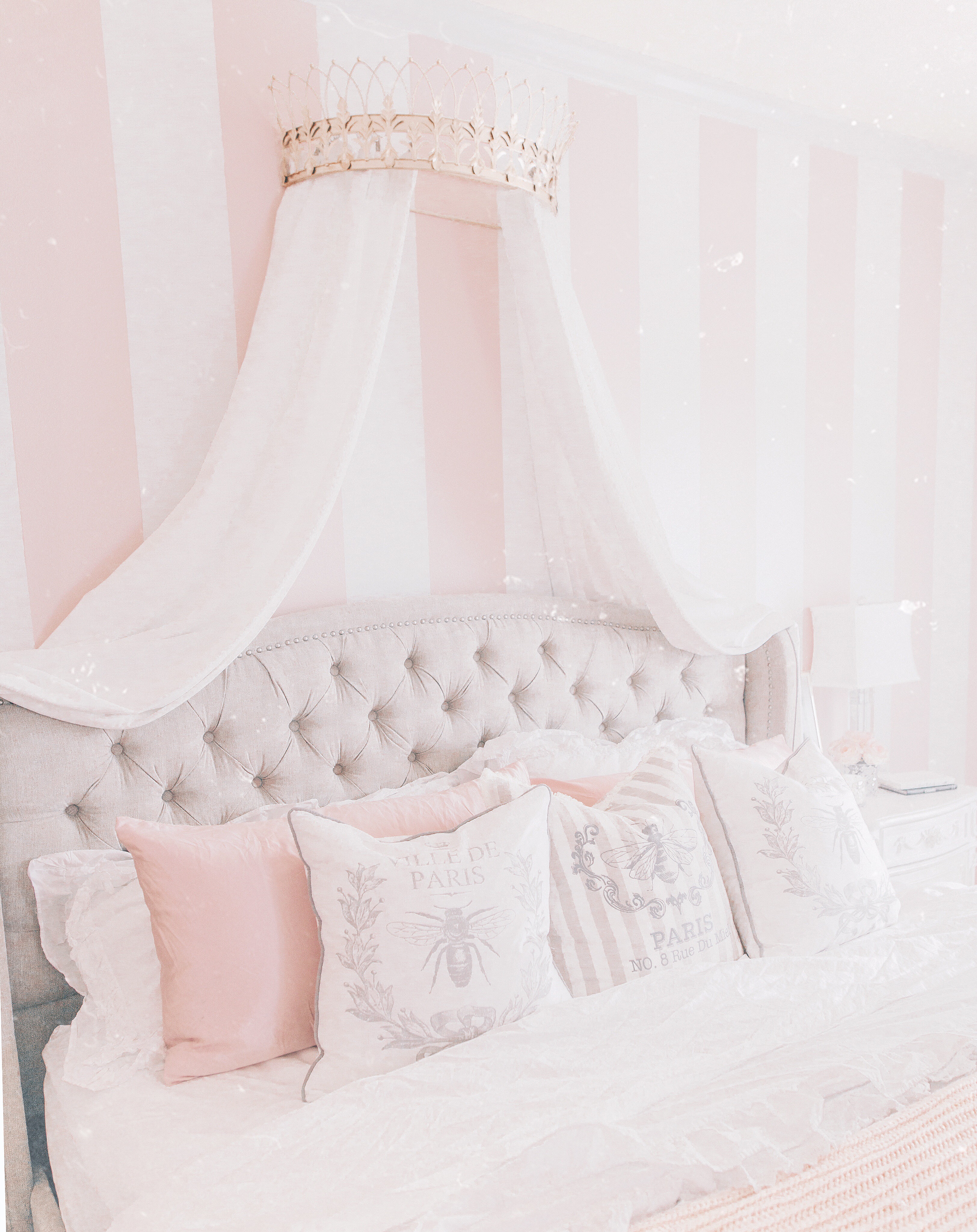 Because of the gray color of the bed, I swapped out my Ted Baker pink bow coverlet for a white ruffled duvet.
I was sad about this because that coverlet is just to die for! However, I felt like it was too much pink on pink in the room and the grey upholstered bed needed more contrast.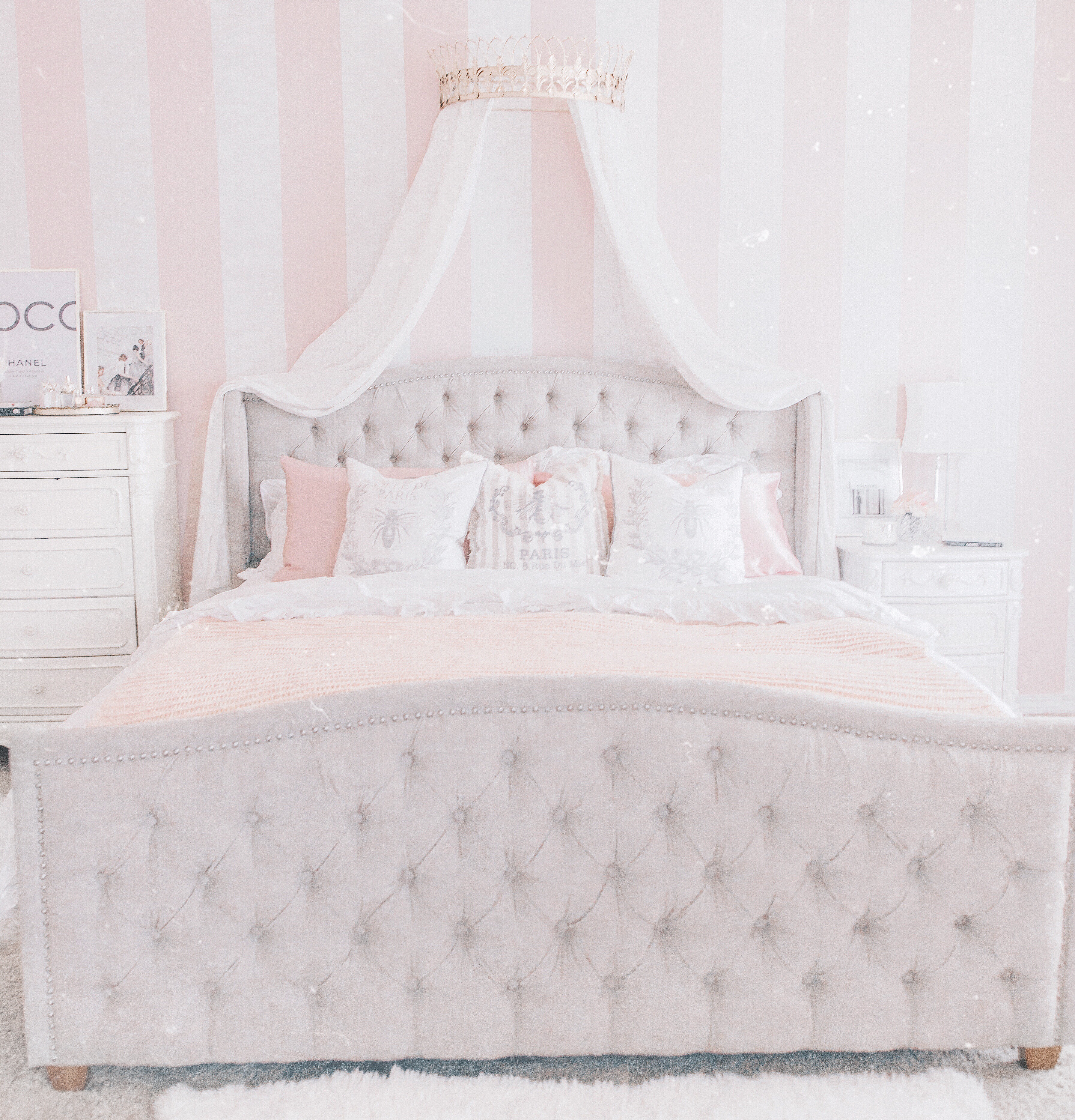 With this beautiful addition to my room, I feel like it truly is looking like my dream room!
The catch
I just found out I'm moving!!!
Lol, so that's why I've been a bit MIA while I figure out the logistics of this long distance move in such a short amount of time.
If you follow along with my Instagram stories, weeks ago I was picking out blue paint for a living room redo as well.
That I did finish and still will try my best to share! I'm a bit disappointed that it looks so beautiful and I now have to paint over it.
The positive side here is that I get to redecorate and share that with you on my next journey!
Final notes
I really have been so eager to feature this bed with you! I've literally been searching for the perfect one for months and am so happy I finally found THE one.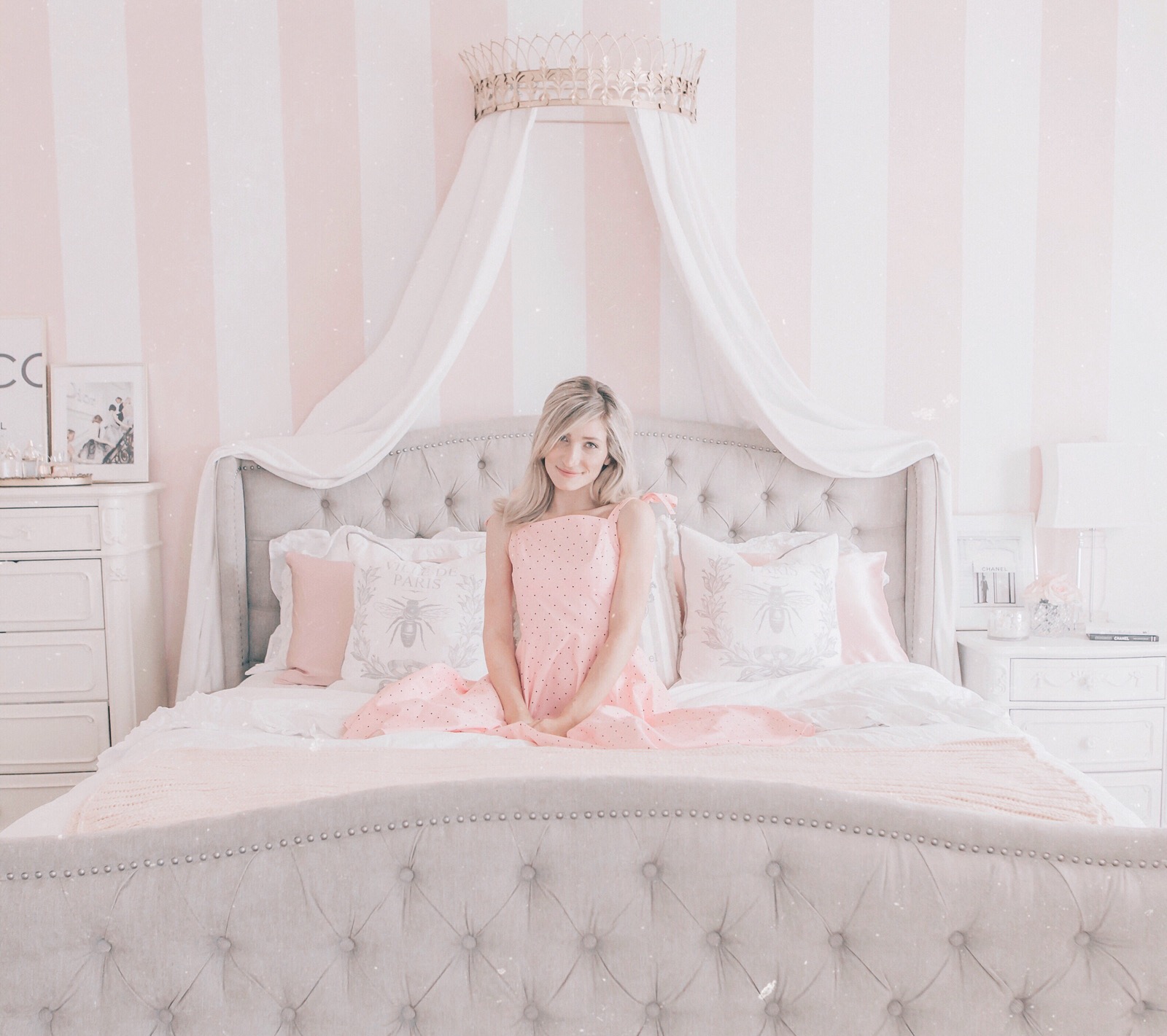 If you want to order one of these beauties for your ultimate dream bedroom, click here.
What color would you choose this bed in, grey or white??
Xo.