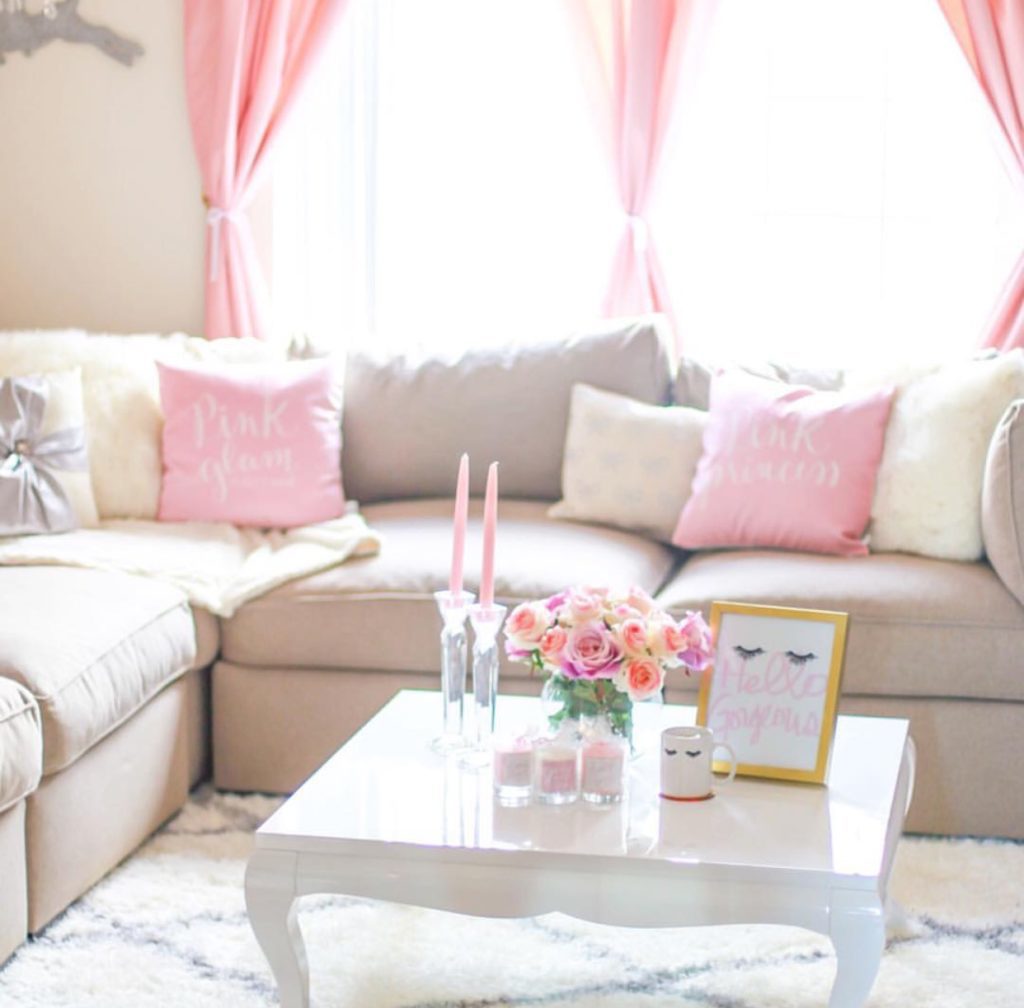 It wouldn't be quite the new year without wrapping up my favorite styled decor from Instagram for the month of December! Just as much as I love sharing my personal takes on fashion I love being able to share how I style my home and current spaces in my home that I'm styling and working on.
For example, here's a little snippet that I took of my gallery wall which happens to be in my office space. I am actually currently revamping and redoing this space currently as well! I am always doing that, changing things around and redecorating which is a little bit crazy for me but good for you because this gives me the opportunity to keep showing you different ways to decorate and usually with the same few items! Don't you just love that??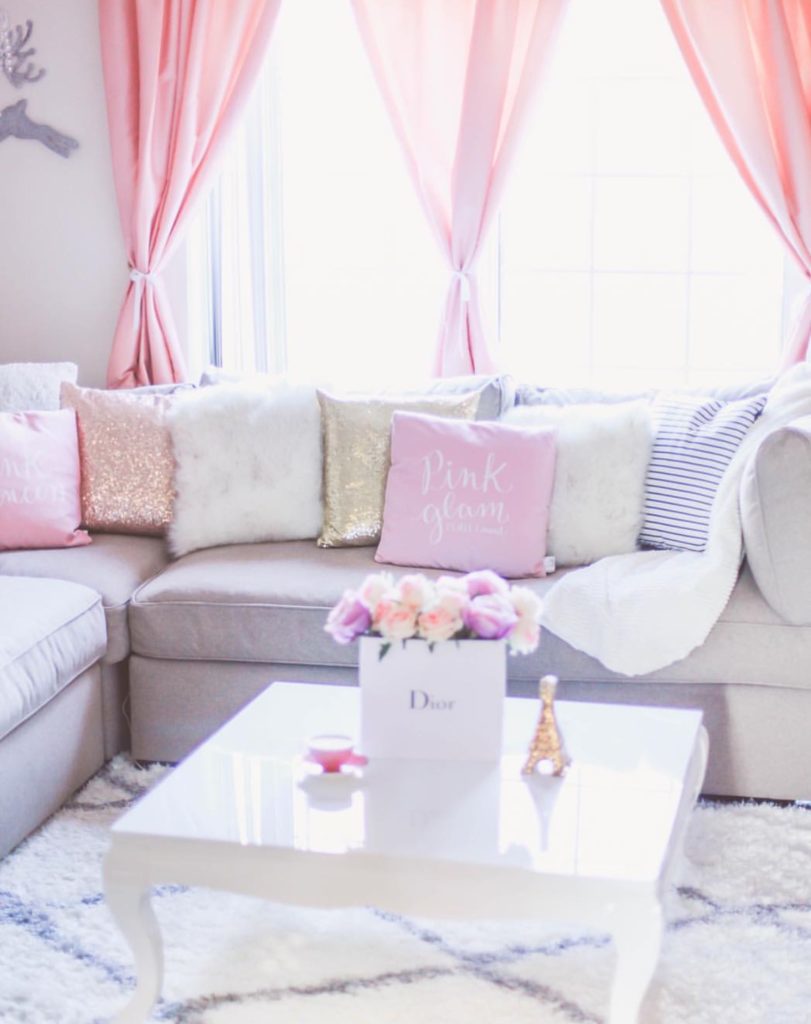 The coffee table is the perfect setting for being able to switch things up in your living room without really having to "redecorate" and by looking at my Instagram feed from December you can see that I look to do this often. It gives me a fresh feeling when looking at the same space all of the time.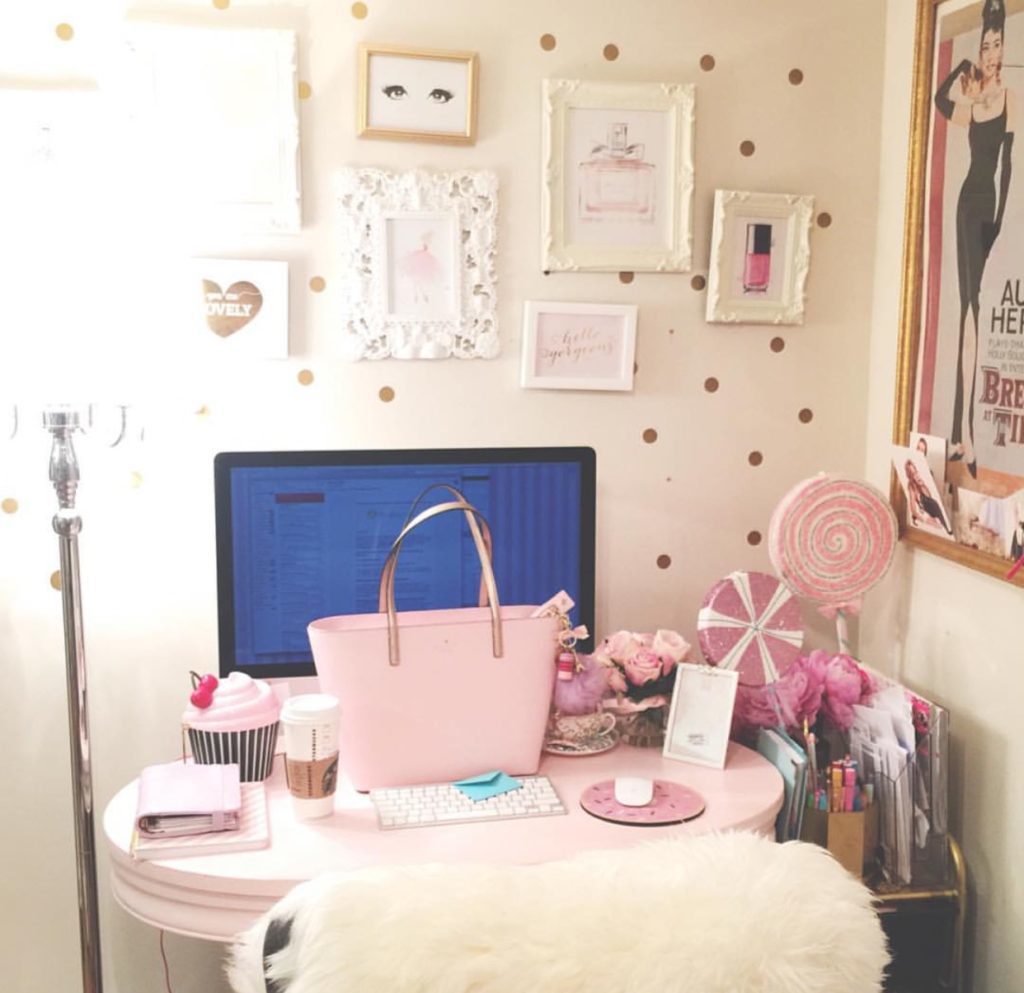 Here's two different looks into my workspace, above is the space that I mentioned previously that is currently being reimagined because let's face it, I need to  be feeling as inspired as possible when at my workspace and if I need to change things around and prettify more to get more inspired, why not?!
Below is my ikea shelving unit that I like to share how I'm currently decorating it every now and then. Honestly, at times I find it to be quite frustrating because of how narrow the boxes are and how deep they are, I don't find them that great for styling purposes.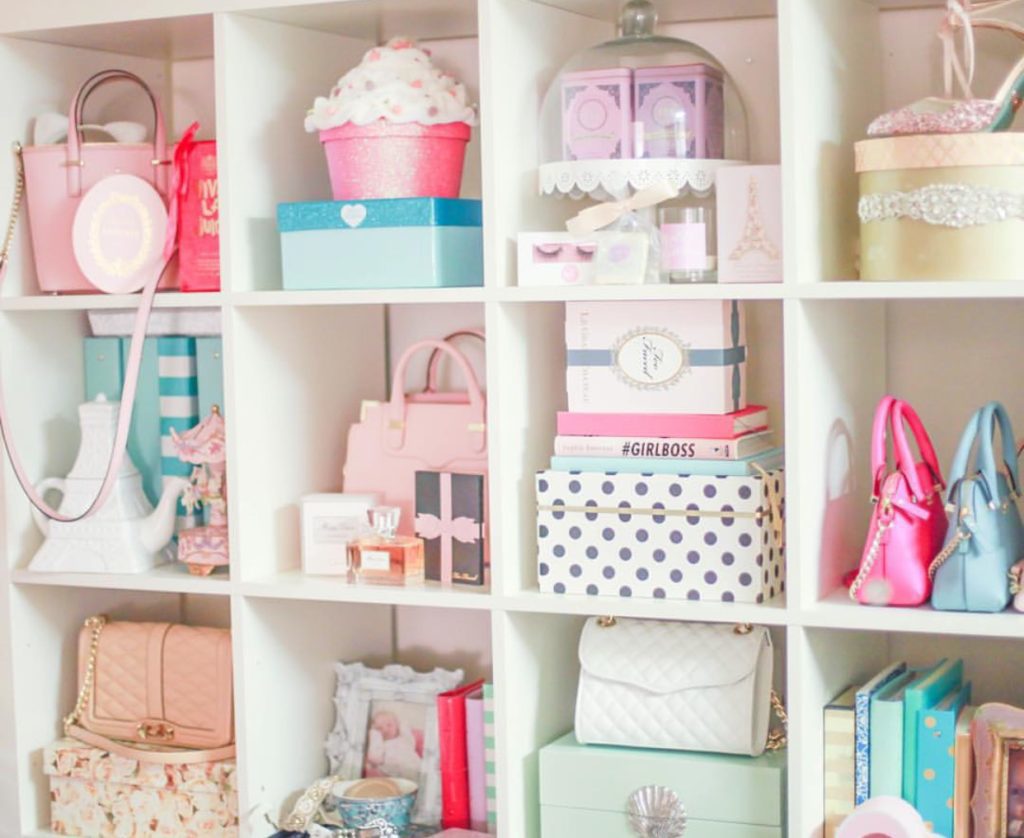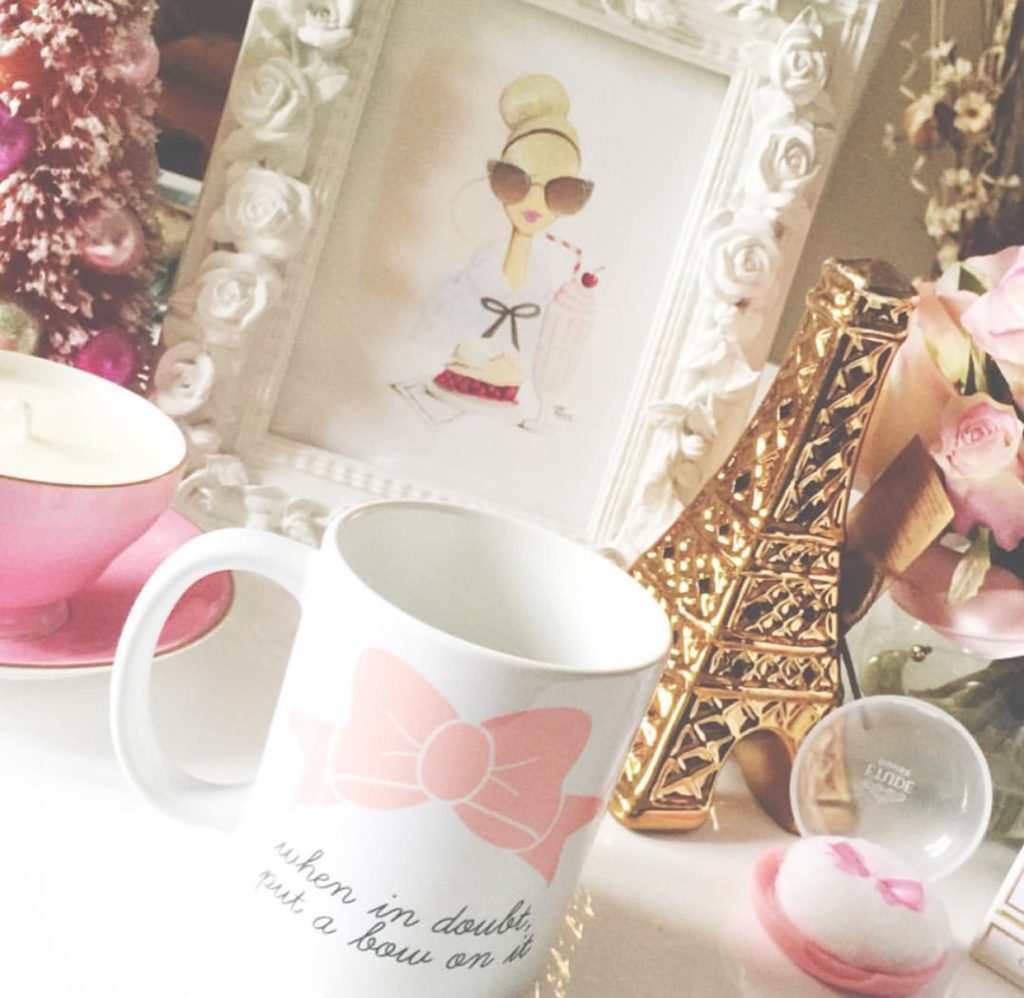 Mugs in cute spaces need their selfie moments too! Especially when they come with bow!
Below is the bedroom of a fabulous friend of mine! How gorgeous is her space?! Check her out at Dulce_Vidah.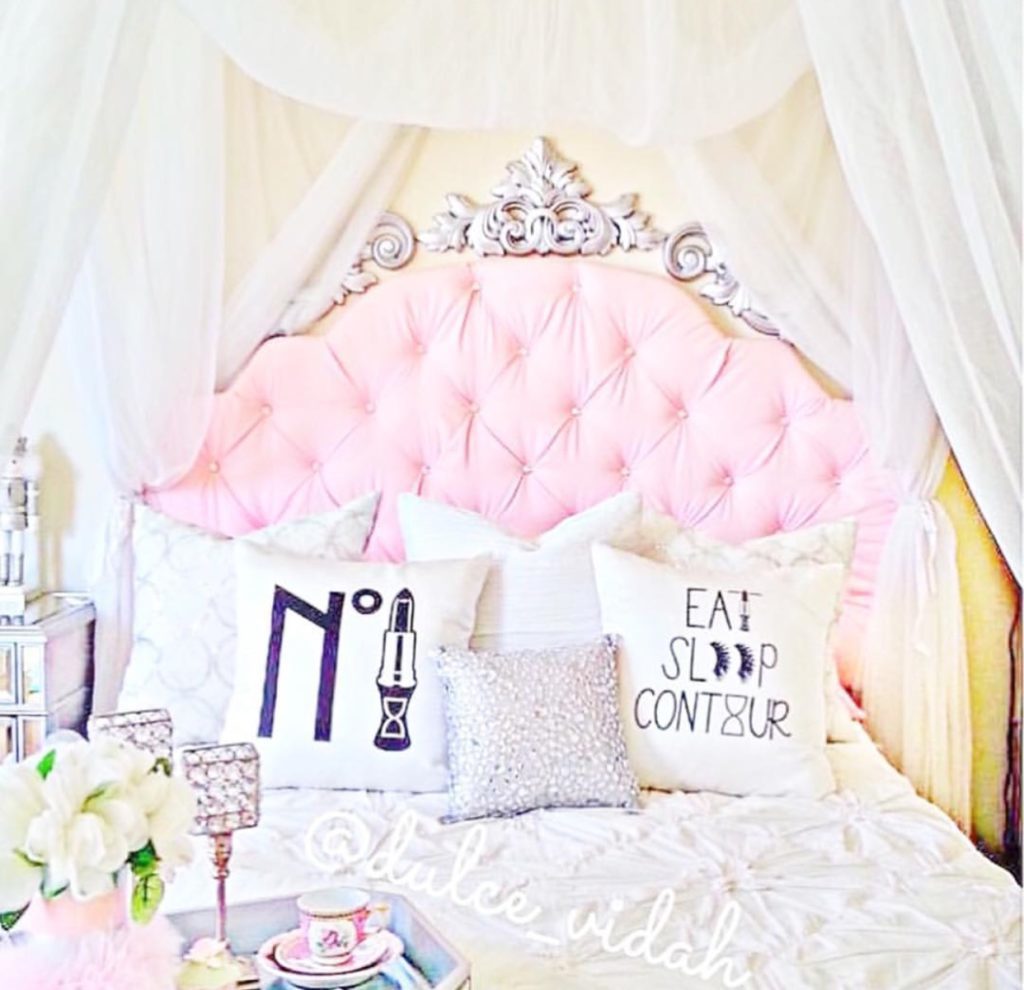 Here's another friend of mine's space from Instagram that has me swooning over how she decorates her shelves. See more from her at The Beauty Acct.


Below is my dining area and I was showing my fellow Instagrammers the little feminine details that go into my Holiday decorating.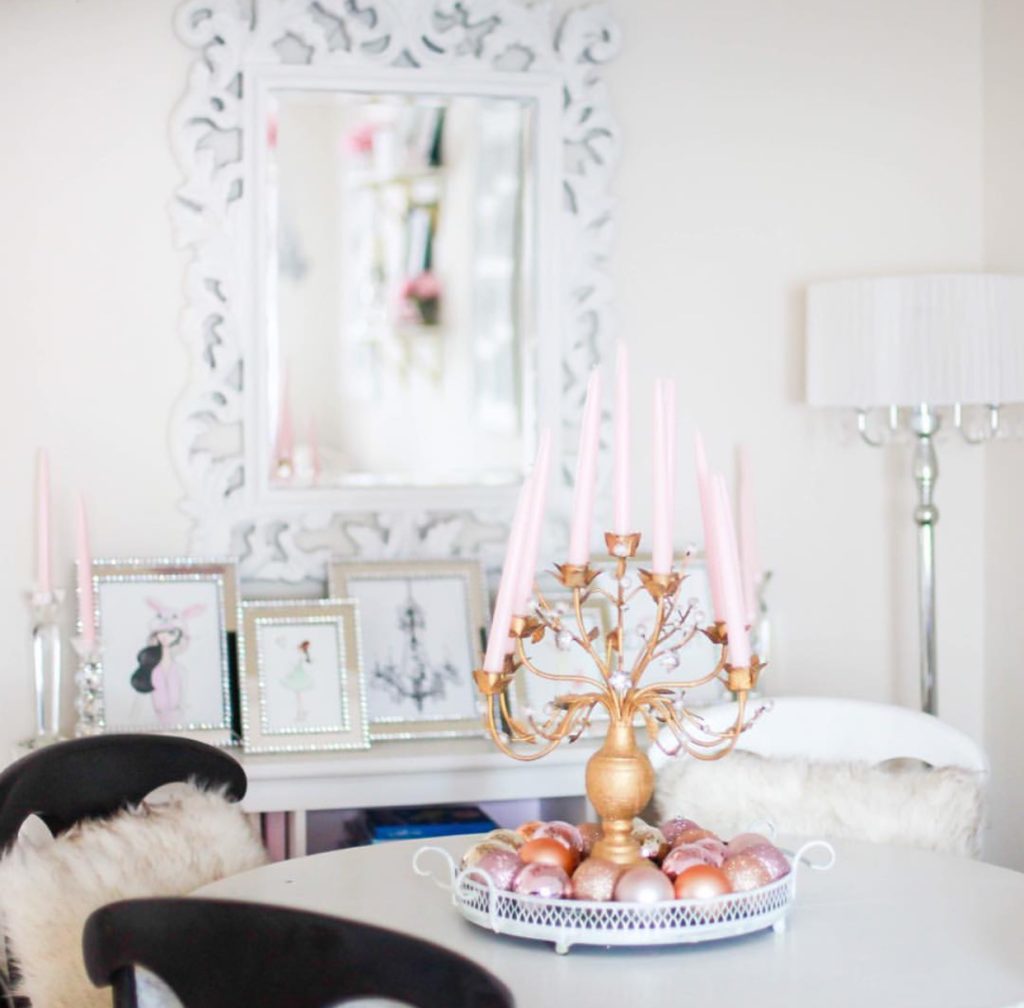 Some of my absolute favorite pillows below that add so much glam to my living space from Slmissglam!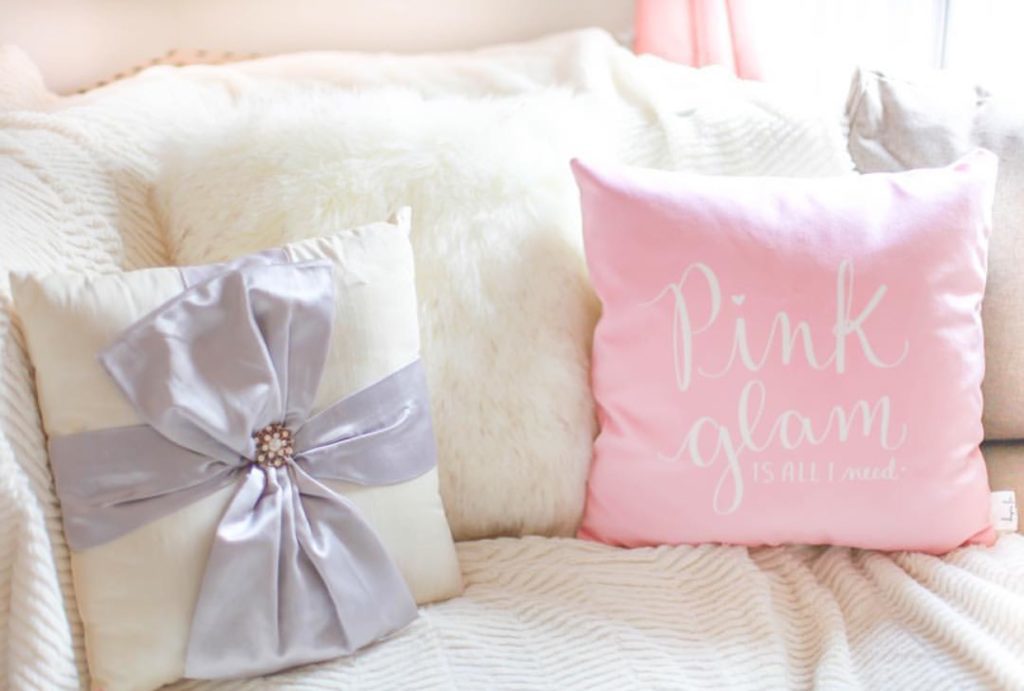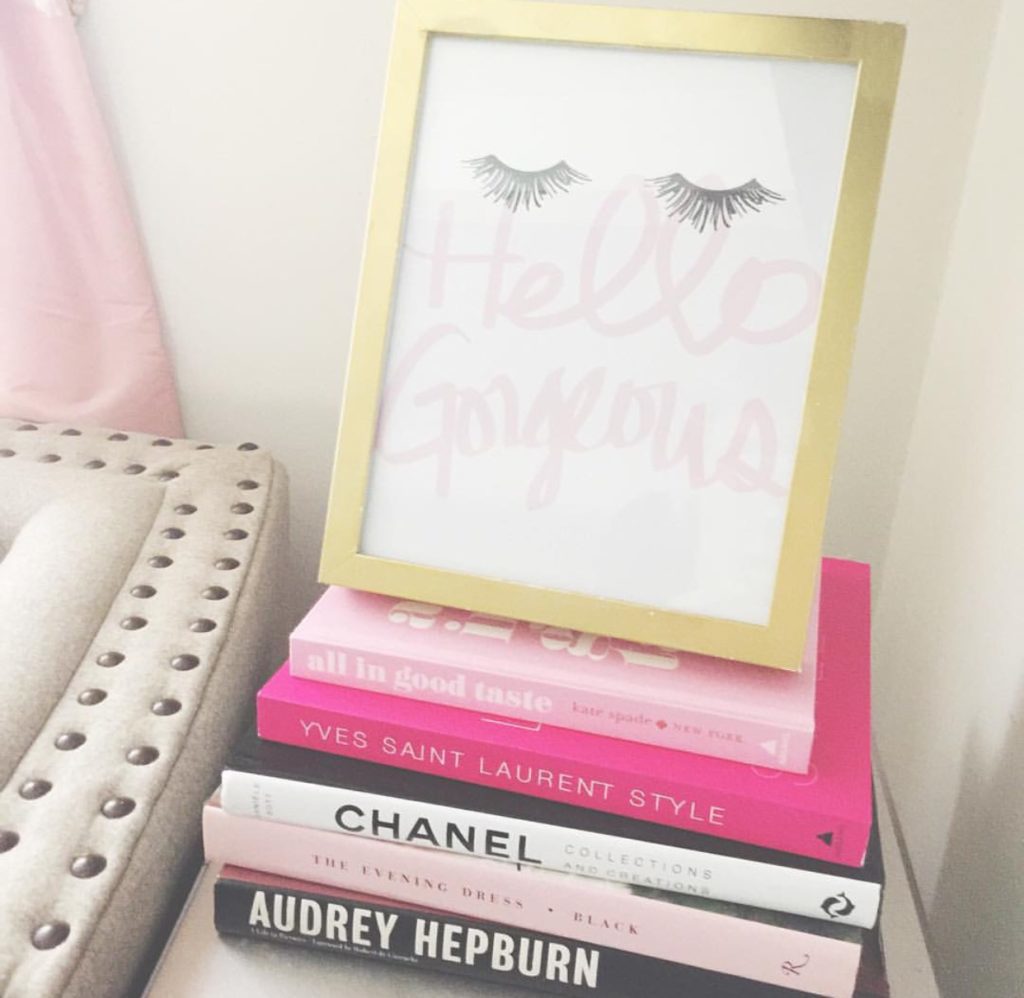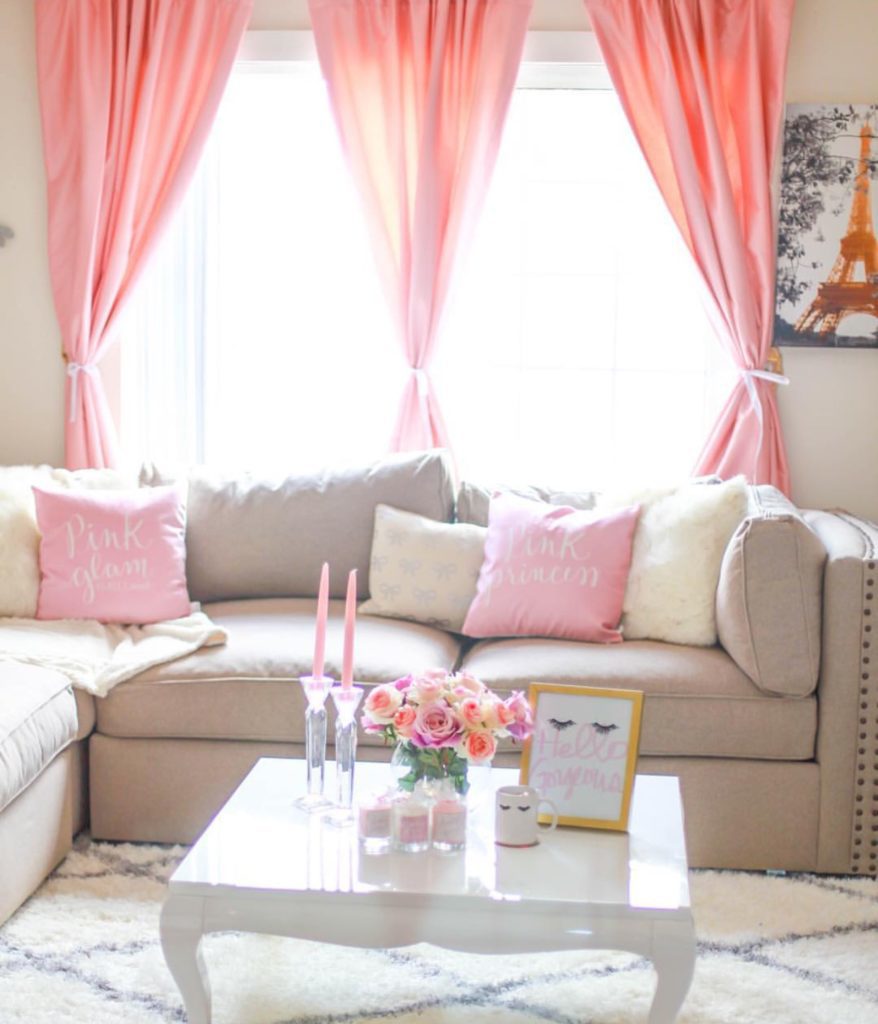 Above is another sneak peek into living area and below is a favorite decorated space of mine that just so happens to be from my lovely friend's glam bedroom! See more of her gorgeous home by checking out Nicky Sinclair.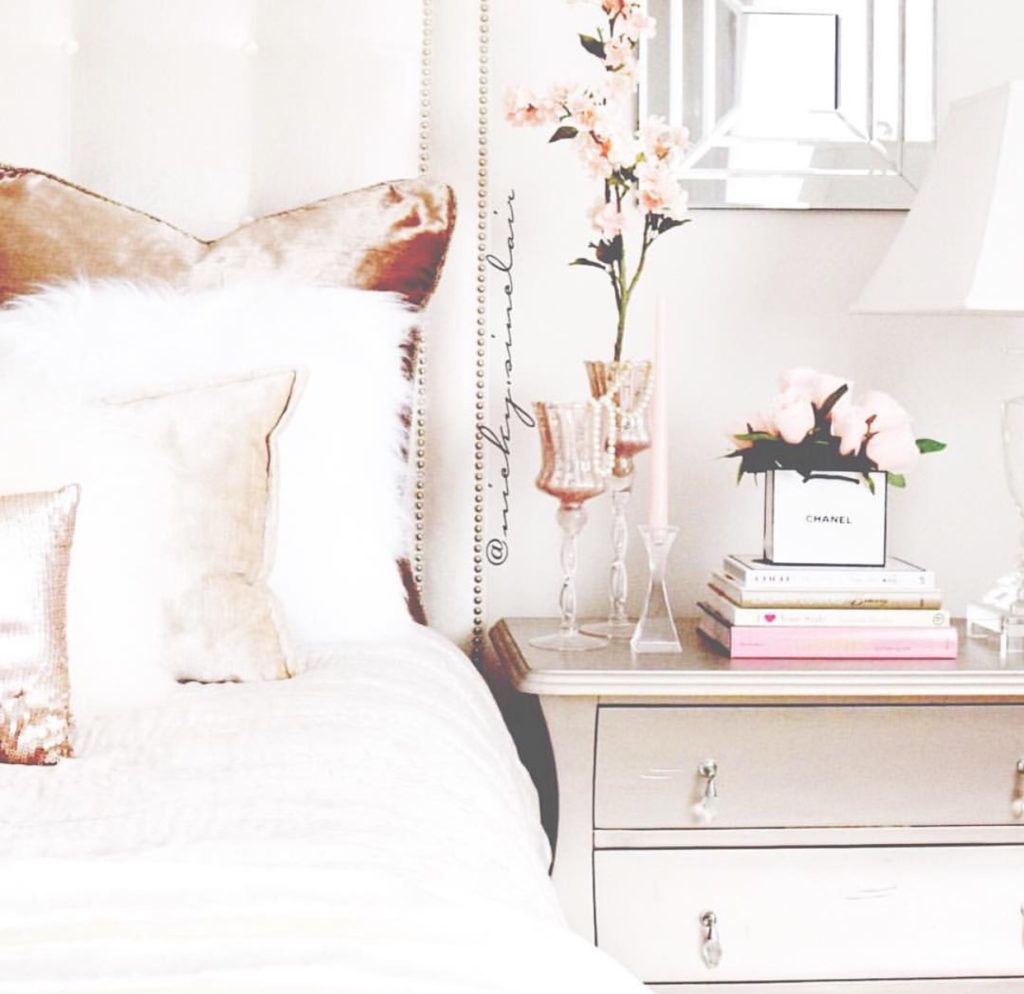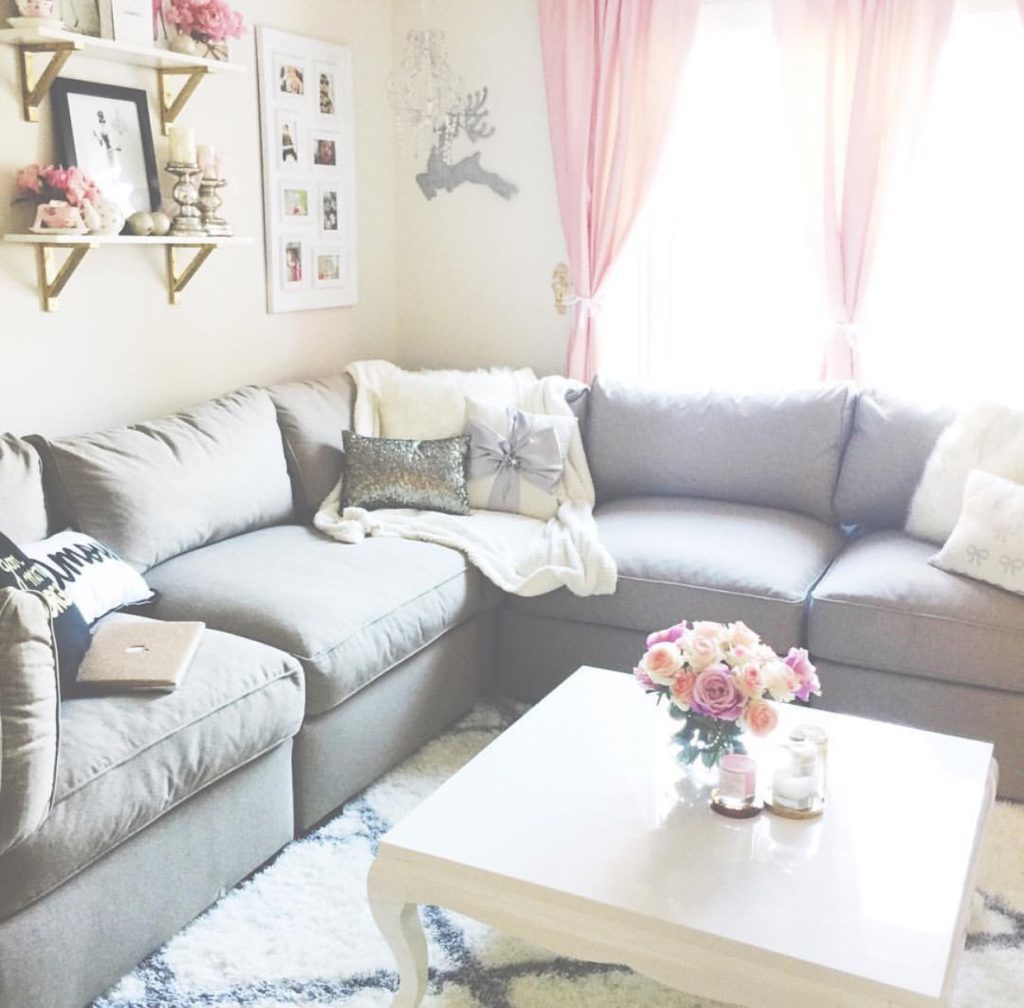 Can you tell just how much I love sharing my living room yet? Well hey you can't blame me I had actually just finished redecorating the space and I was over the moon with excitement to share!
And lastly, is another look into another lovely friend's space over at Girly Pretty Pink !!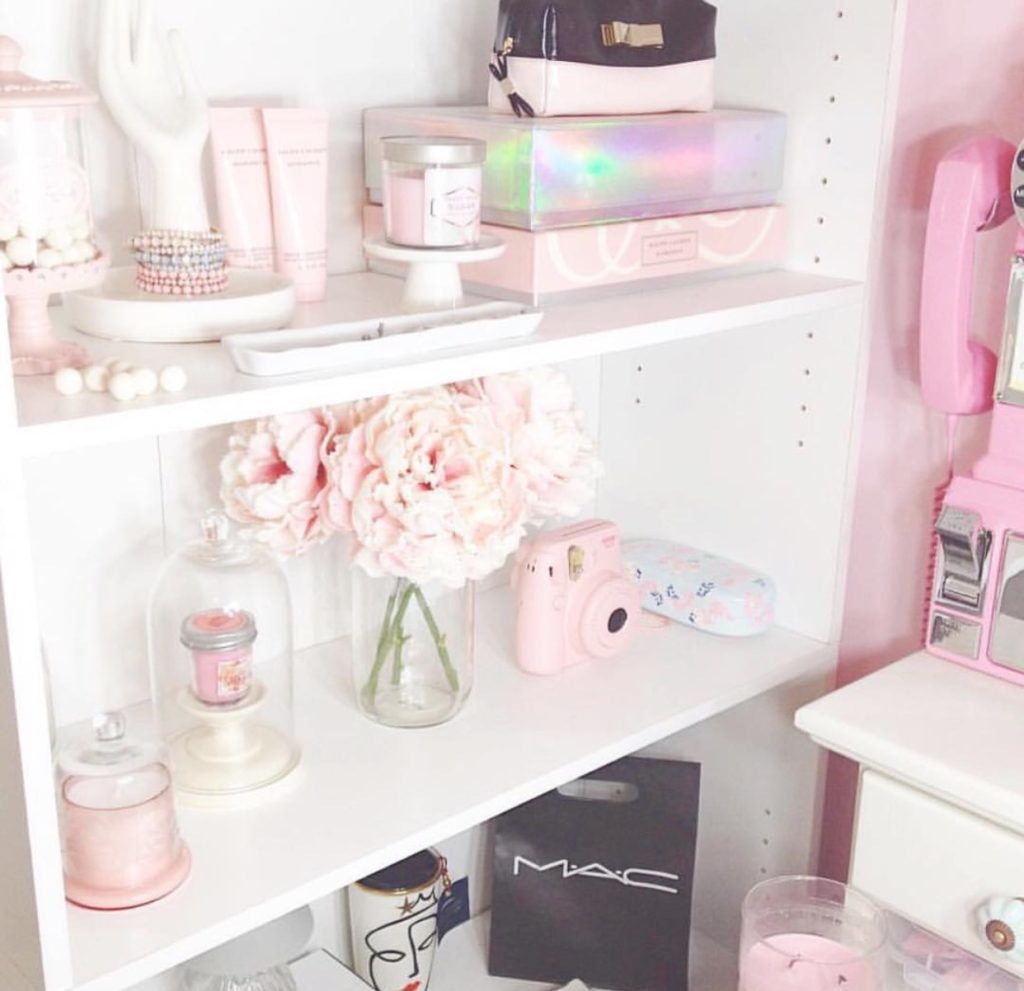 I cannot wait to share with you all of the glam looks that await in January!