This magical piece of decor that I am referring to is a bed crown & I am so happy to tell you that I finally found myself one!
For a while now, I've been wanting to add one of these beauties to my space. I have been searching and searching the vast web for one that felt just right for me.
While browsing Pinterest you're bound to stumble upon beautiful images featuring bed crowns. Most of the time I would only see them styled for little girls rooms.
I get it, some little girls like the princess look but a bed crown should not only be for little girls rooms!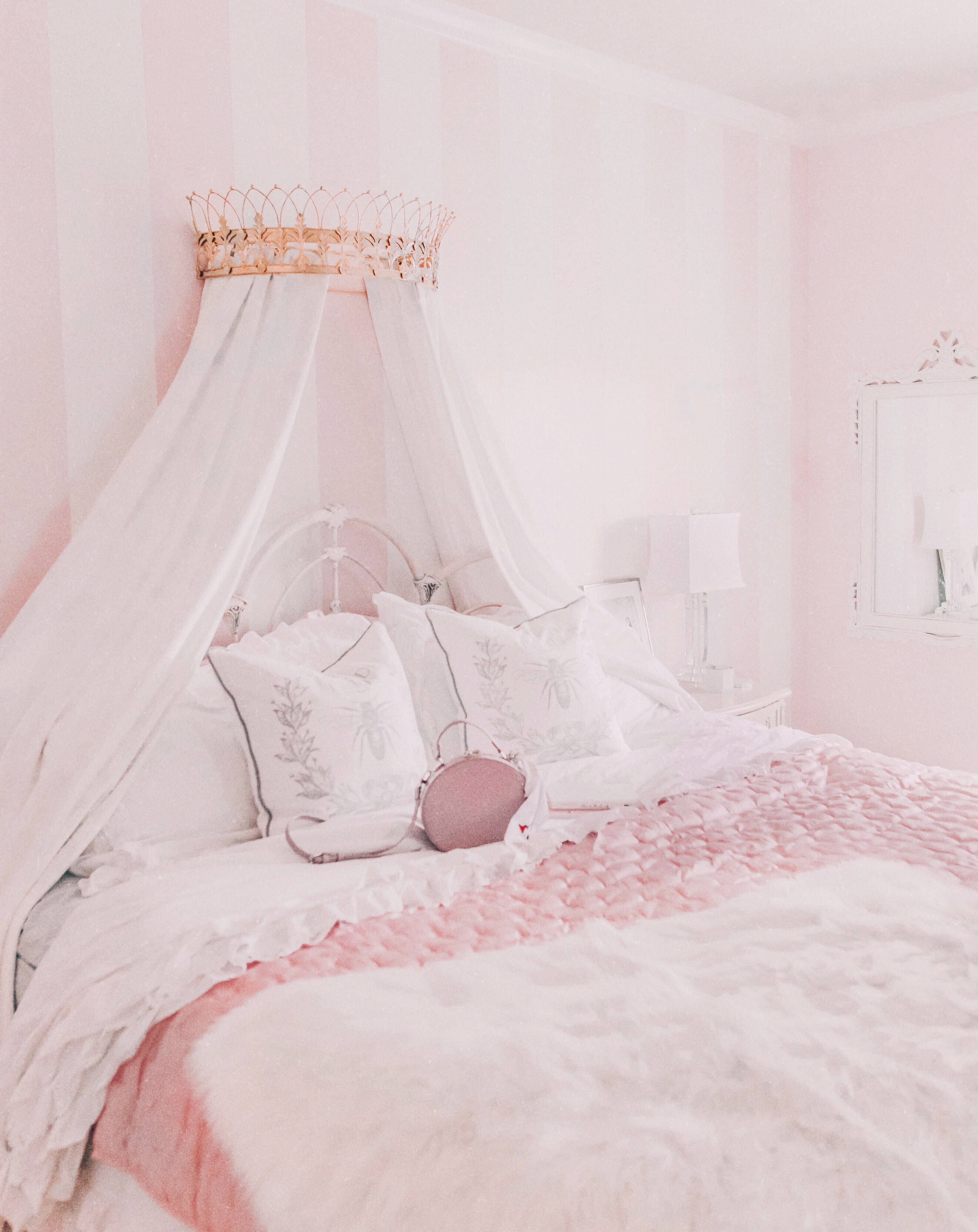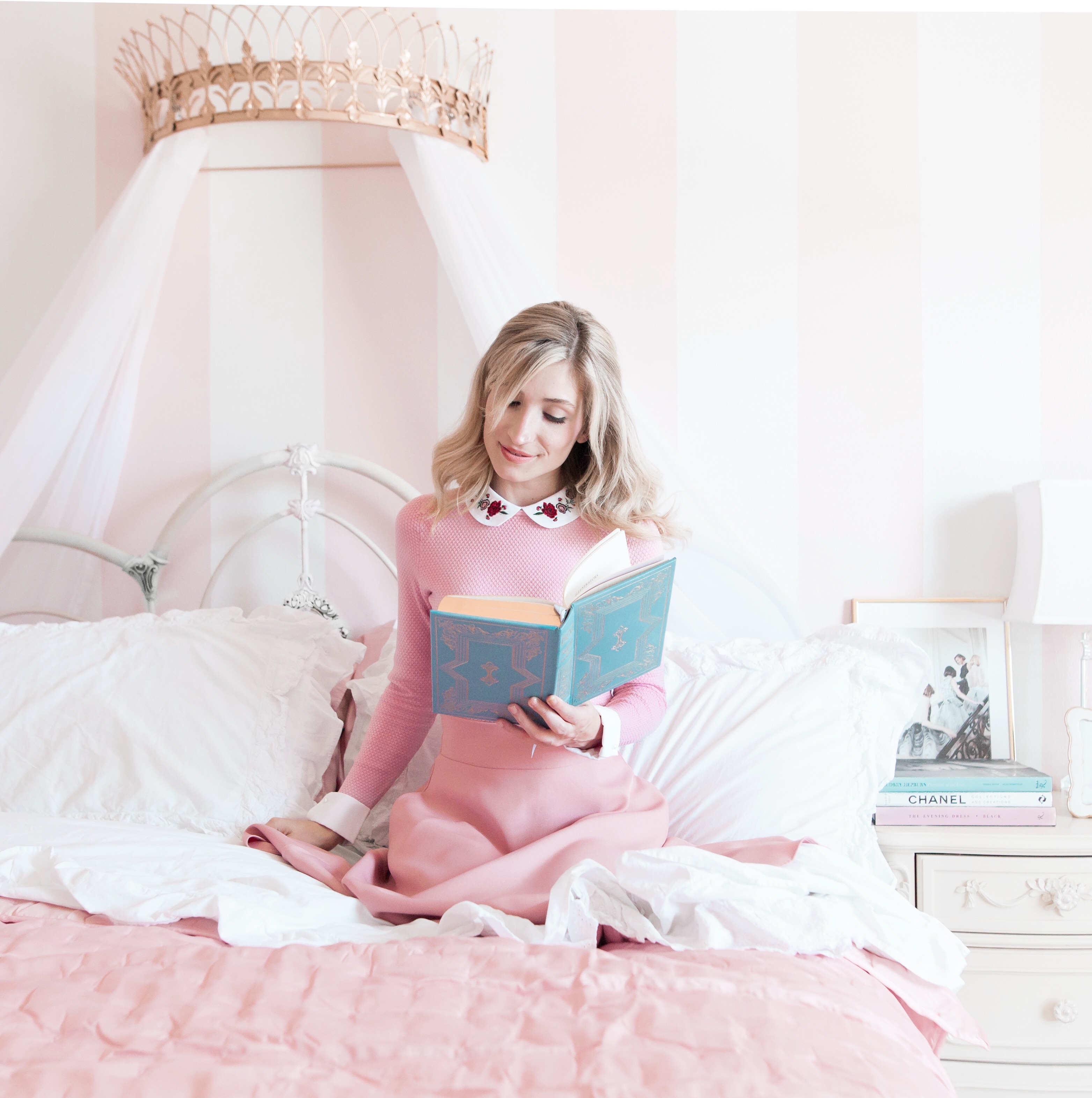 I love how they can instantly elevate the look of any bed and overall room.
Warning, It can also trick you into thinking you live in a castle and that's not bad either.
Before making this update to my room, I was using a canopy from Target. It did the job for the time being but it wasn't giving me the full effect of elegance that I was really looking for.
Where did I find mine?
This beautiful bed crown that I can now proudly call my very own, came from The Shabby Store.
Ultimately, I wanted a bed crown that was unique which led me to browse around on Etsy.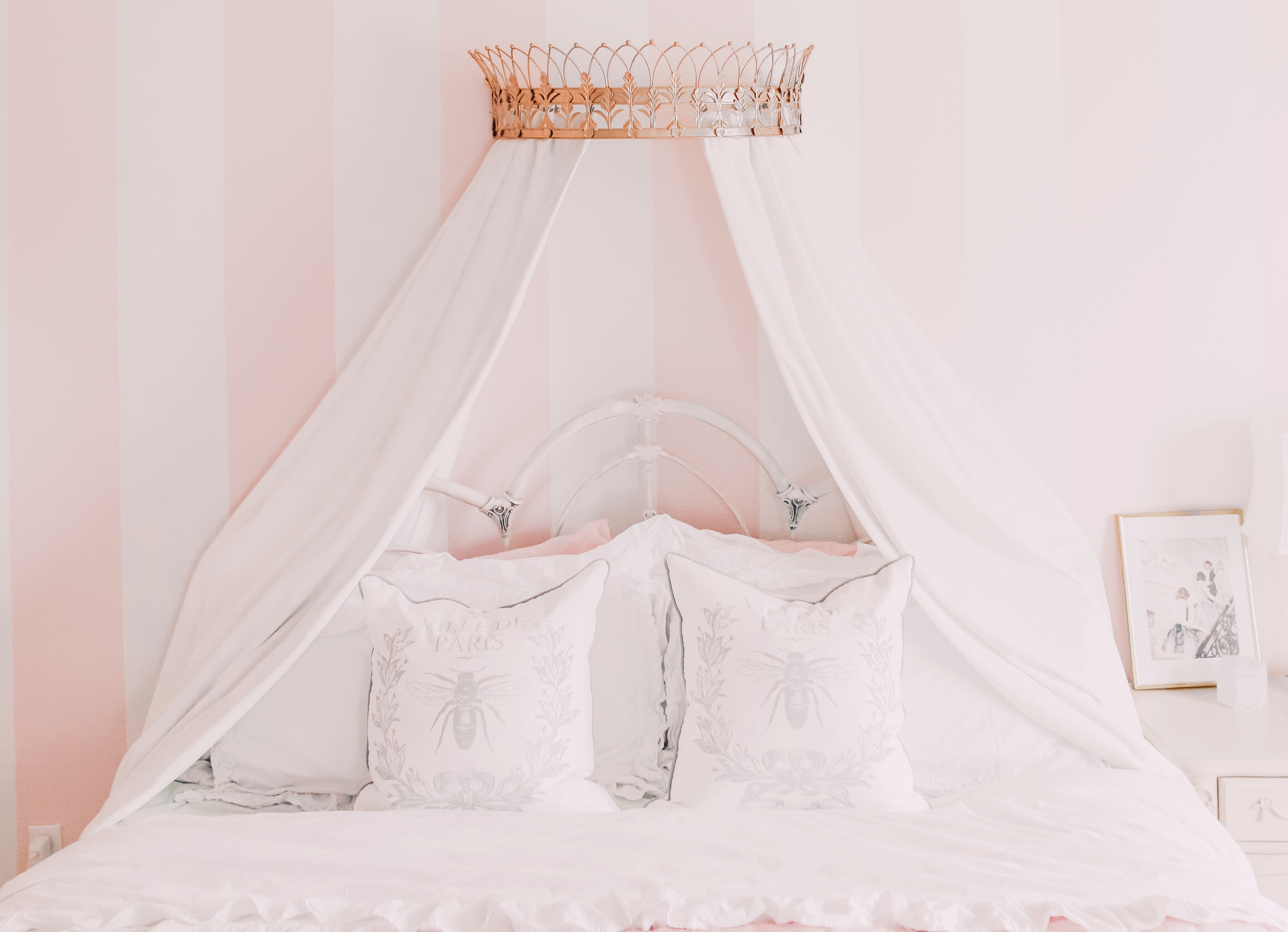 There are so many talented creators and shop owners and I love to see all of the beautiful things they have to offer. While searching for a bed crown on there, I found my self-drawn to The Shabby Store the most.
The Shabby Store features mostly bed crown canopy's but offers refinished unique home decor items as well.
What's wonderful about their bed crown canopy's are the options available. You can choose from multiple finishes so that you can be certain it'll go best with your decor.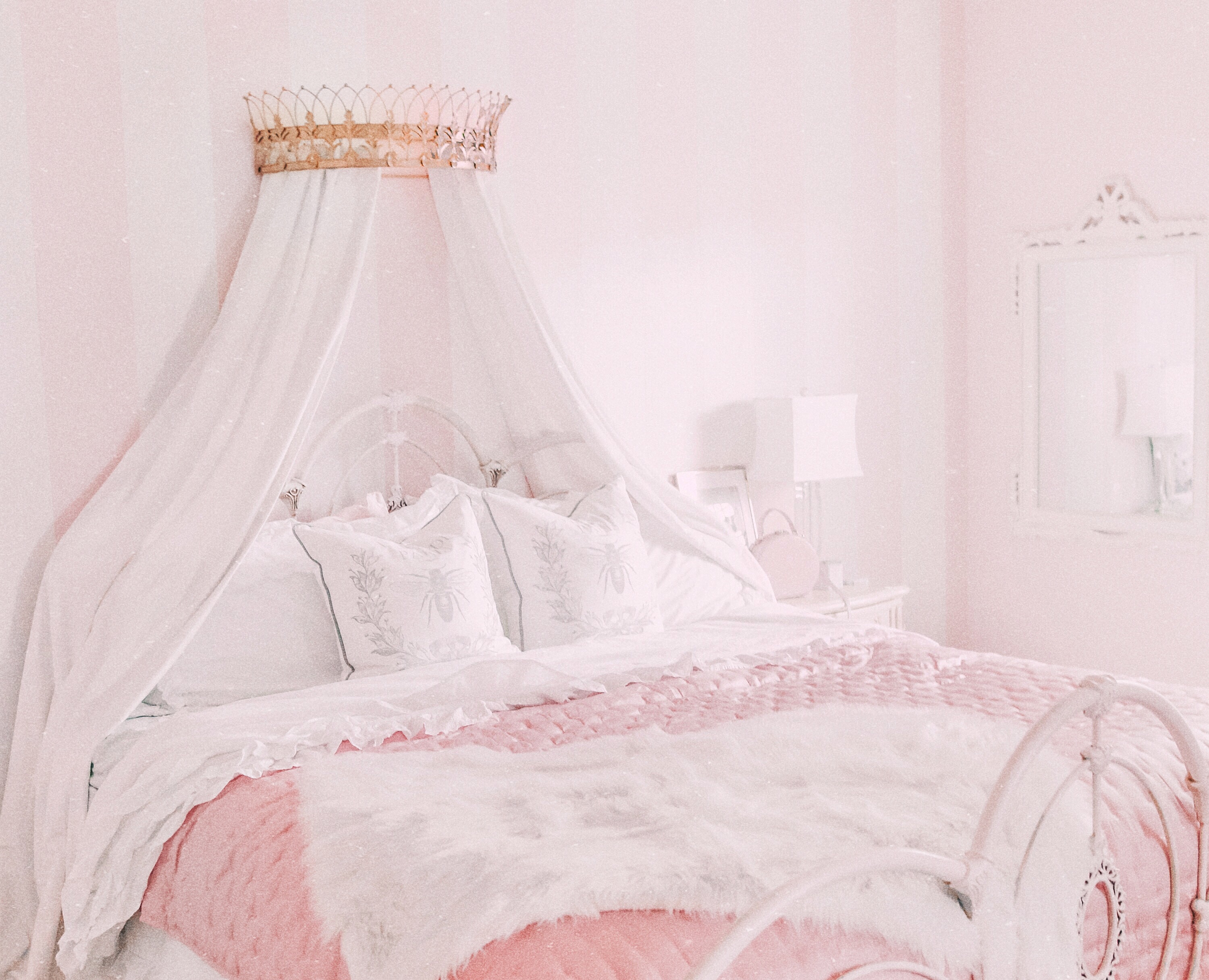 The owner Lindsey, is so wonderful I can't even tell you how nice she was to me. Don't you just love buying from people that are sweet?? I do!
What's even better is that you have so many options when it comes to colors. You don't have to go with gold, you can do something that suits you!
Styling & curtain options..
It's such a beautiful statement piece, especially if your decor is a bit minimal and you're looking to add a show stopping touch.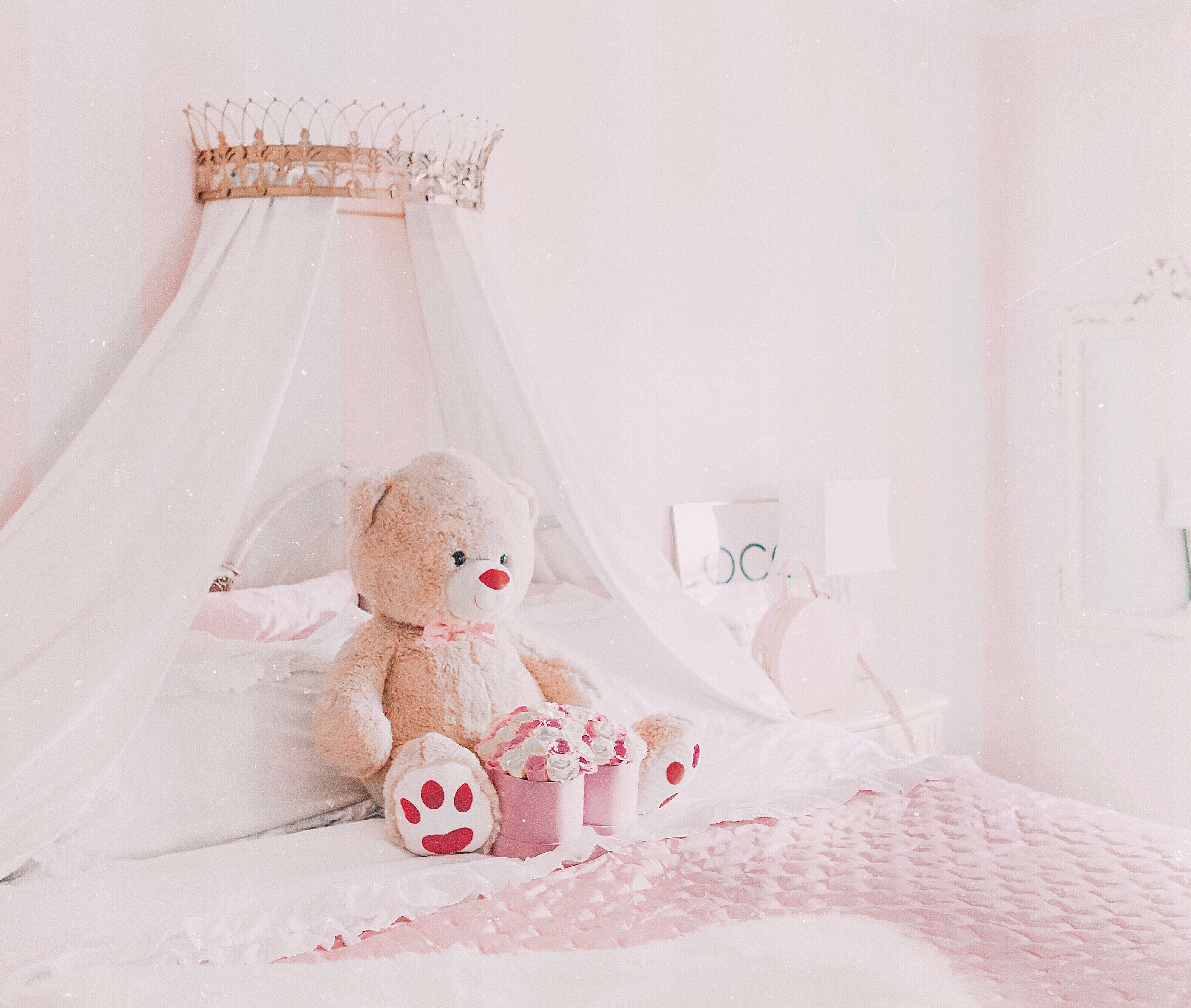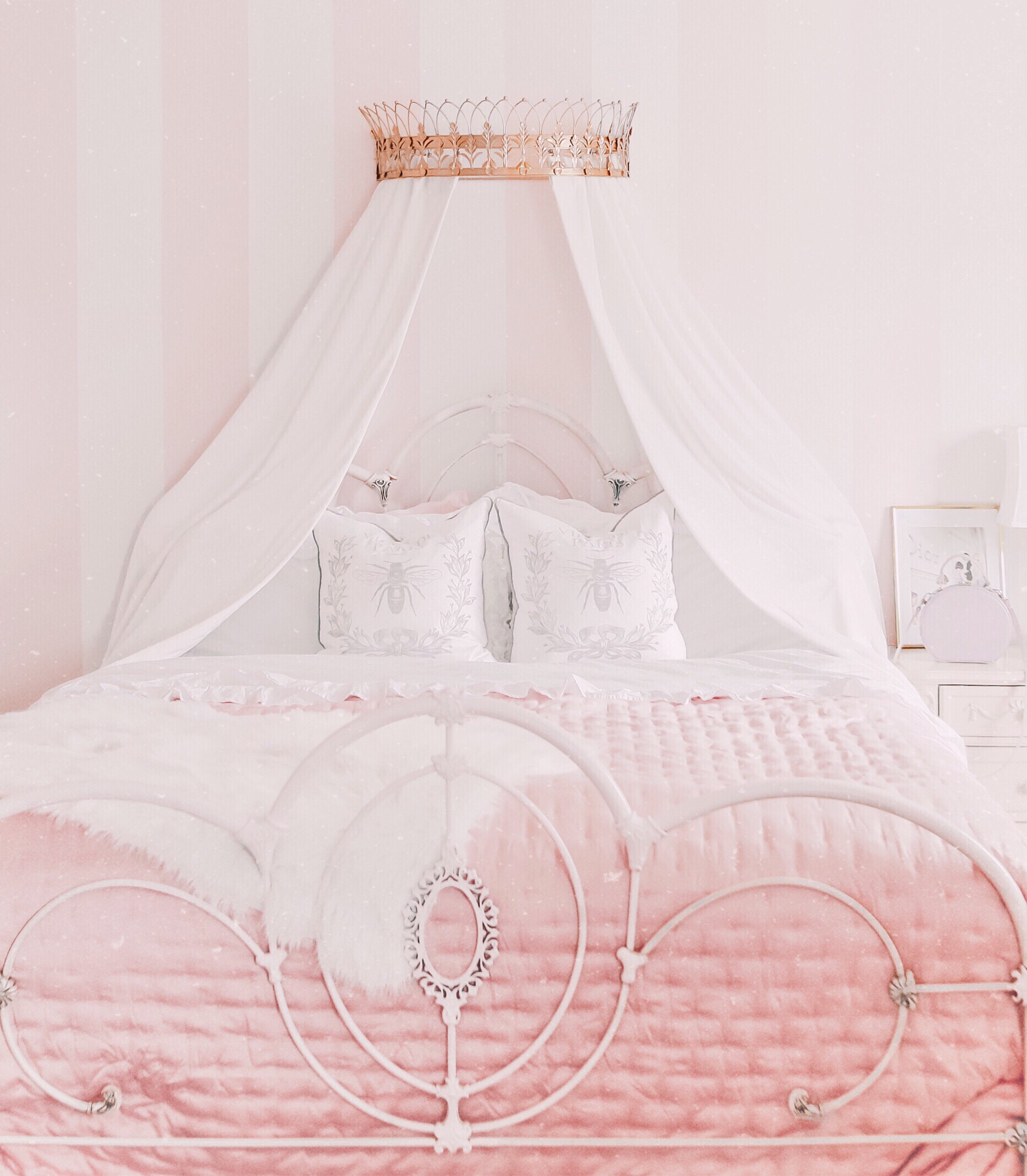 Just think, you can style one above a nice settee bench for a beautiful look in your living space as well.
The bed crown also comes with hardware for adding the curtains to the crown. It's really an easy process and you can simply switch out the curtains whenever you'd like.
Initially, I styled the bed crown with sheer curtains that are 96 inches long as seen in the photo below. I opted for sheer curtains because I desired a light an airy kind of look.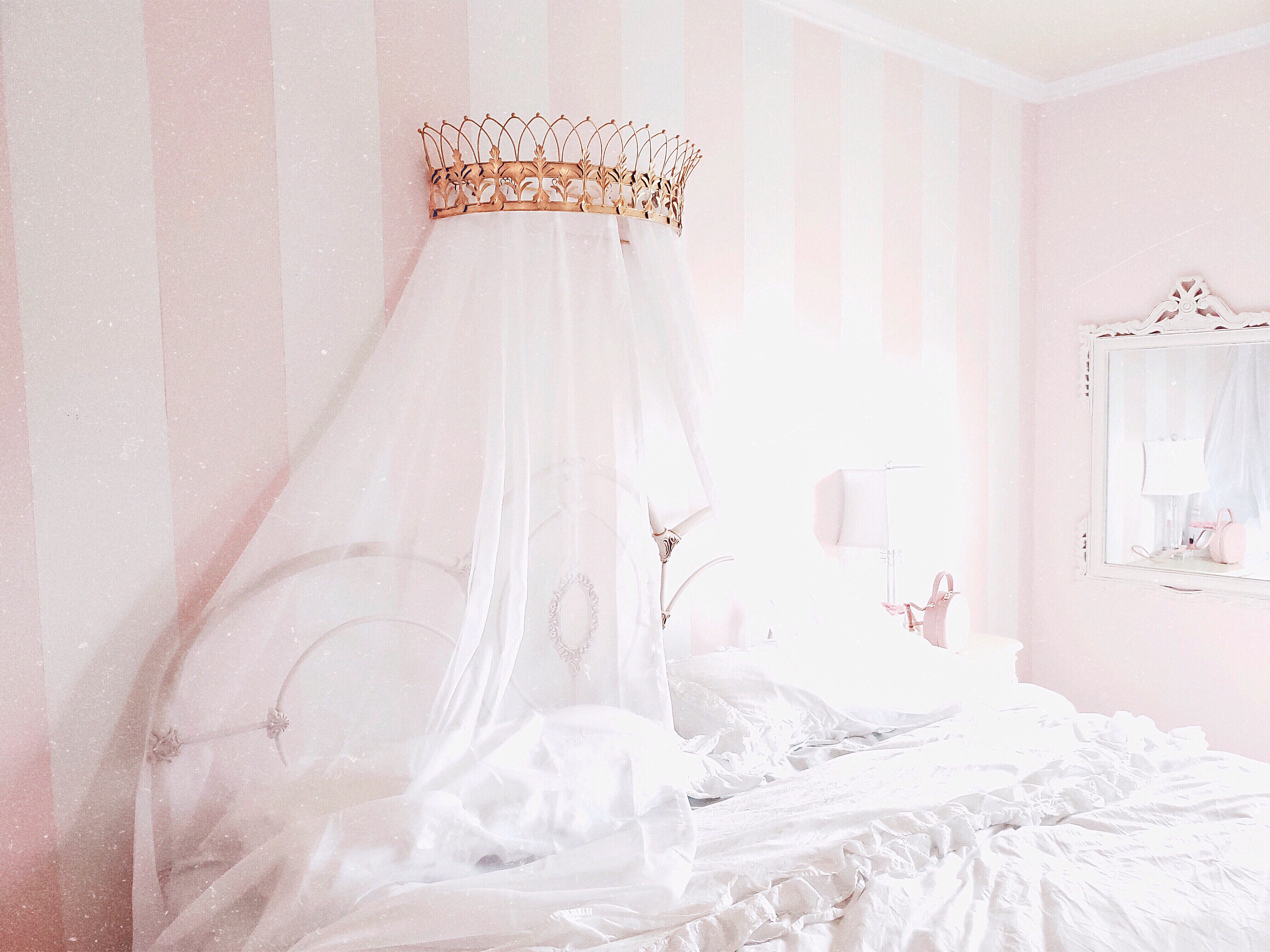 I switched the curtains out with white velvet 96-inch curtains for a more elegant look and I am really loving that combination much more so than the sheer curtains.
The reason why I chose 96 inches was for a more elegant look that would allow the curtains to reach the floor.
I'll also be adding some little hook/tie back pieces that will allow me to hold the curtains back beautifully.
And how cute does my sweet little bags and teddy in this newly elevated spot??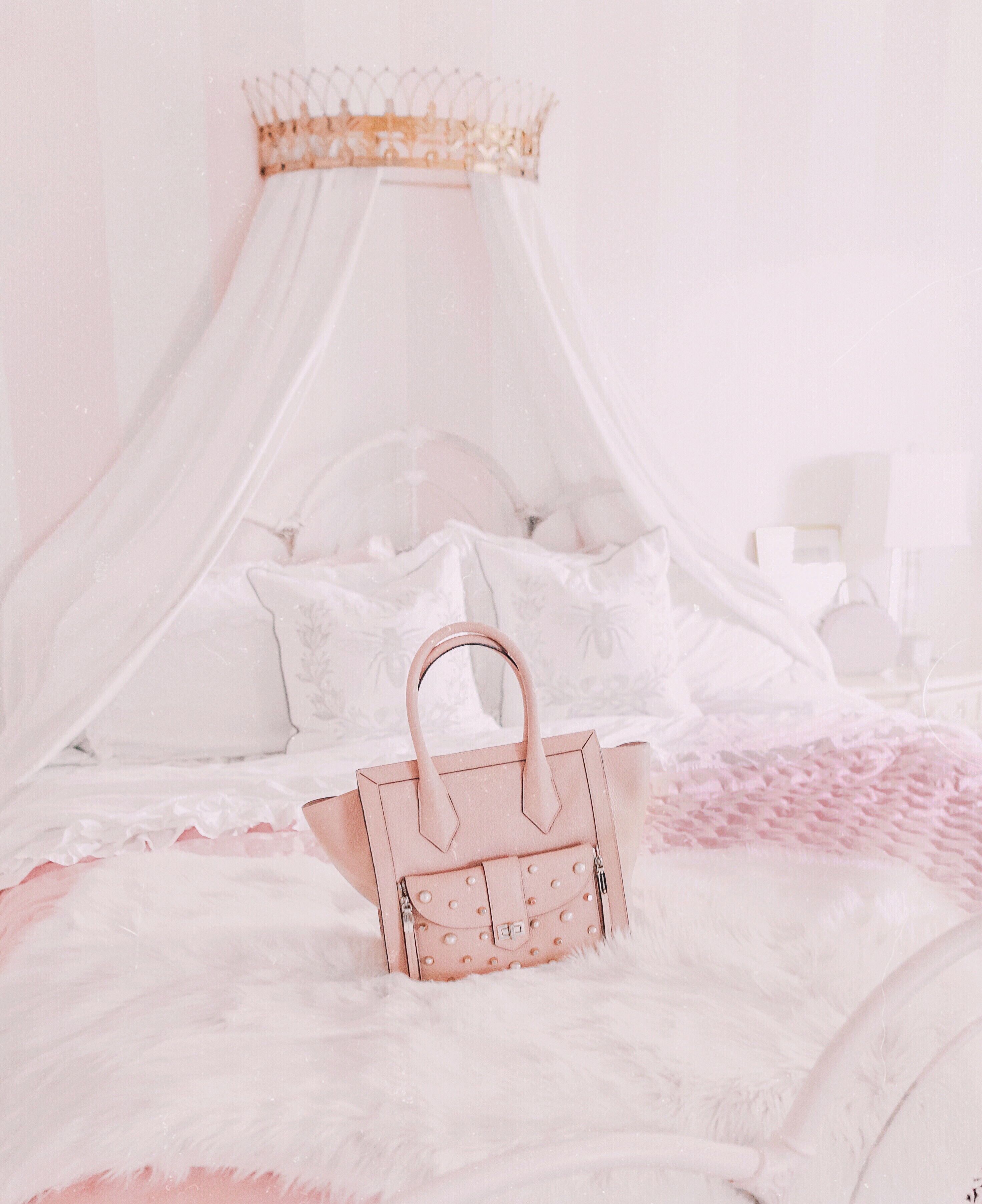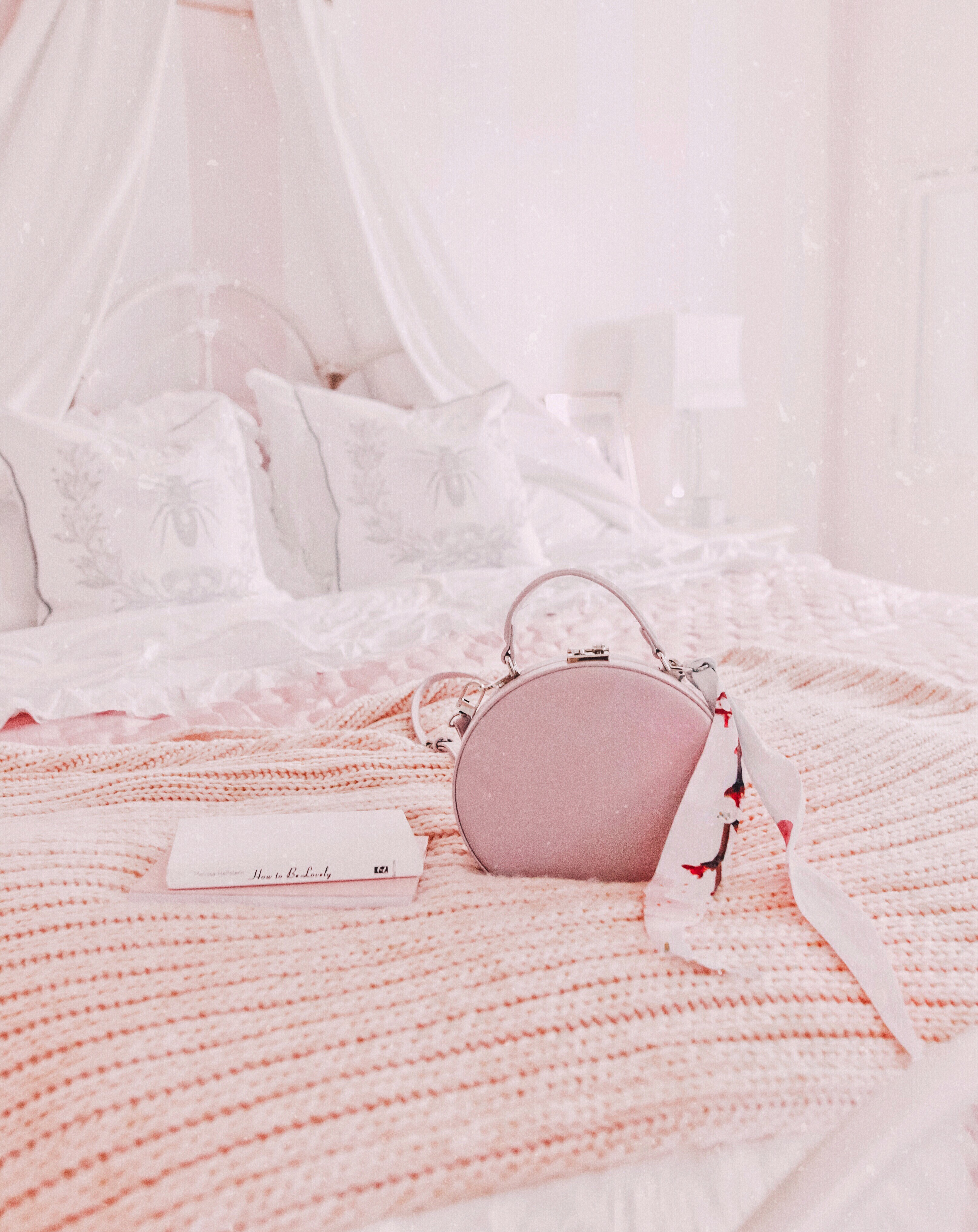 Now, I literally just got this and haven't had enough time to show you all of the beautiful photos that this darling is going to grace its self upon but if you follow along my Instagram you'll see all the magic I'm going to work with it and maybe get inspired to work some magic in your home with one as well.
To have a look around at all of the goodies that the shabby store offers, click right here.
Tell me below which color you'd pick for your room
xo.