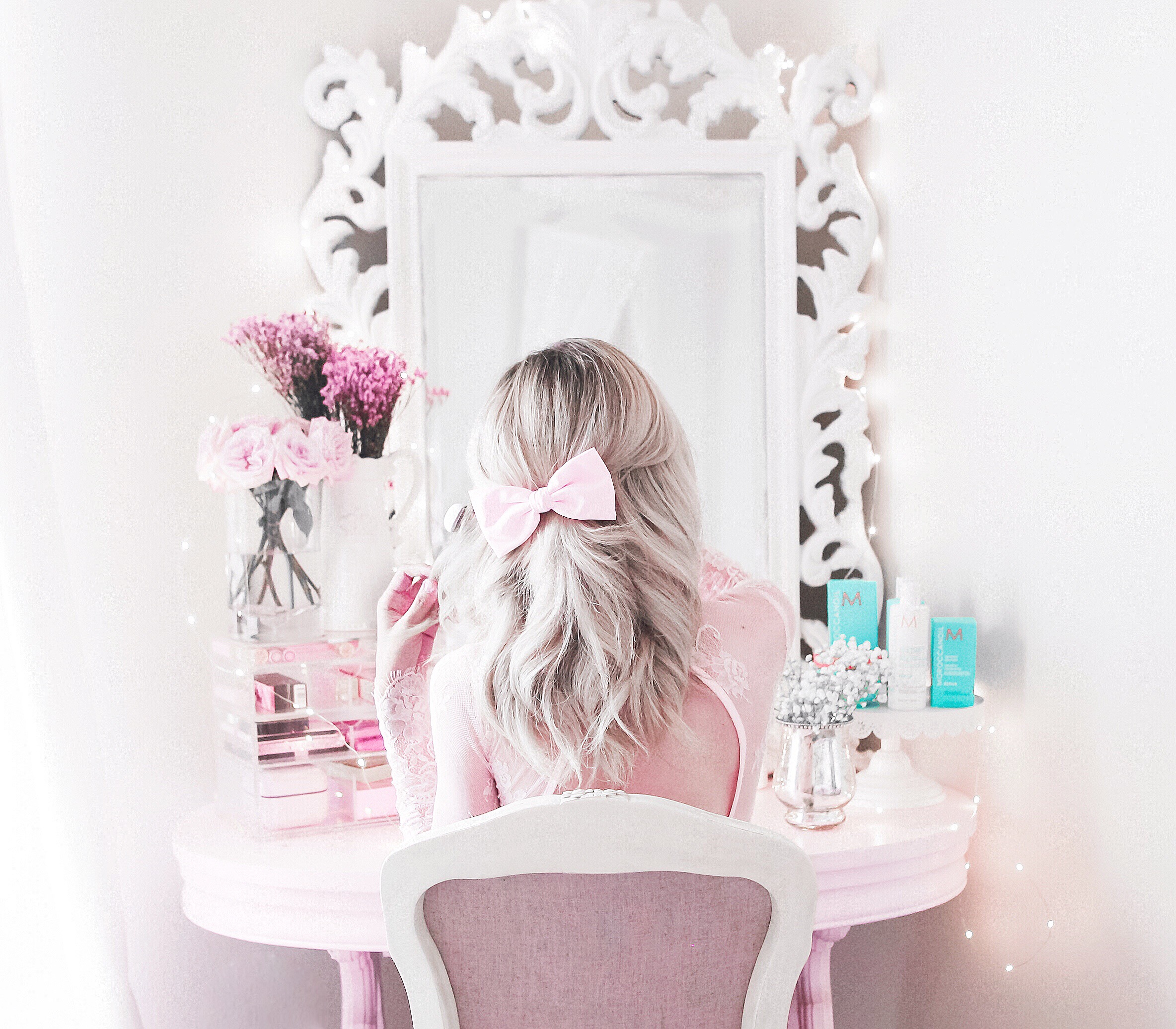 This post has been sponsored by Moroccanoil, however all opinions are 100% my very own.
Hello Loves! Today I am sharing with you hair products that I am absolutely in love with & the kind of products that your hair will thank you for using! They work wonders on repairing damaged locks just like my very own.
My Crazy Hair
When it comes to hair, this is always a huge concern for me because the kind of hair that I have is not the kind that can be washed and ready to wear.
My hair is thick, frizzy and wavy in the most unflattering way and because of this it takes me a lot of time to style it just right.
That includes a lot of heat exposure which leads to damaged locks.
Now, I know I've shared Moroccanoil with you before and I am here to share them with you yet again! Why? Because this is a brand that I have loved and lived by way before my blogging years.
I actually used to do hair! Can you believe it? And in those days Moroccanoil had just come out and for good reason people couldn't get enough.
The reason for this is because how effective their products are. Most of all their hair restoring and damage repair products are among my favorites!
These Are The Hair Products Your Locks Will Thank You For
These products save my hair from damage and also work to repair damage that has already been done. They are the Moroccanoil Treatment, Moisture Repair Shampoo and Conditioner, the Perfect Defense spray, Restorative Hair Mask, and Mending Infusion.
I also have been styling my hair with the Moroccanoil Hairstyling Iron which is seriously such a night and day difference compared to my other straighteners.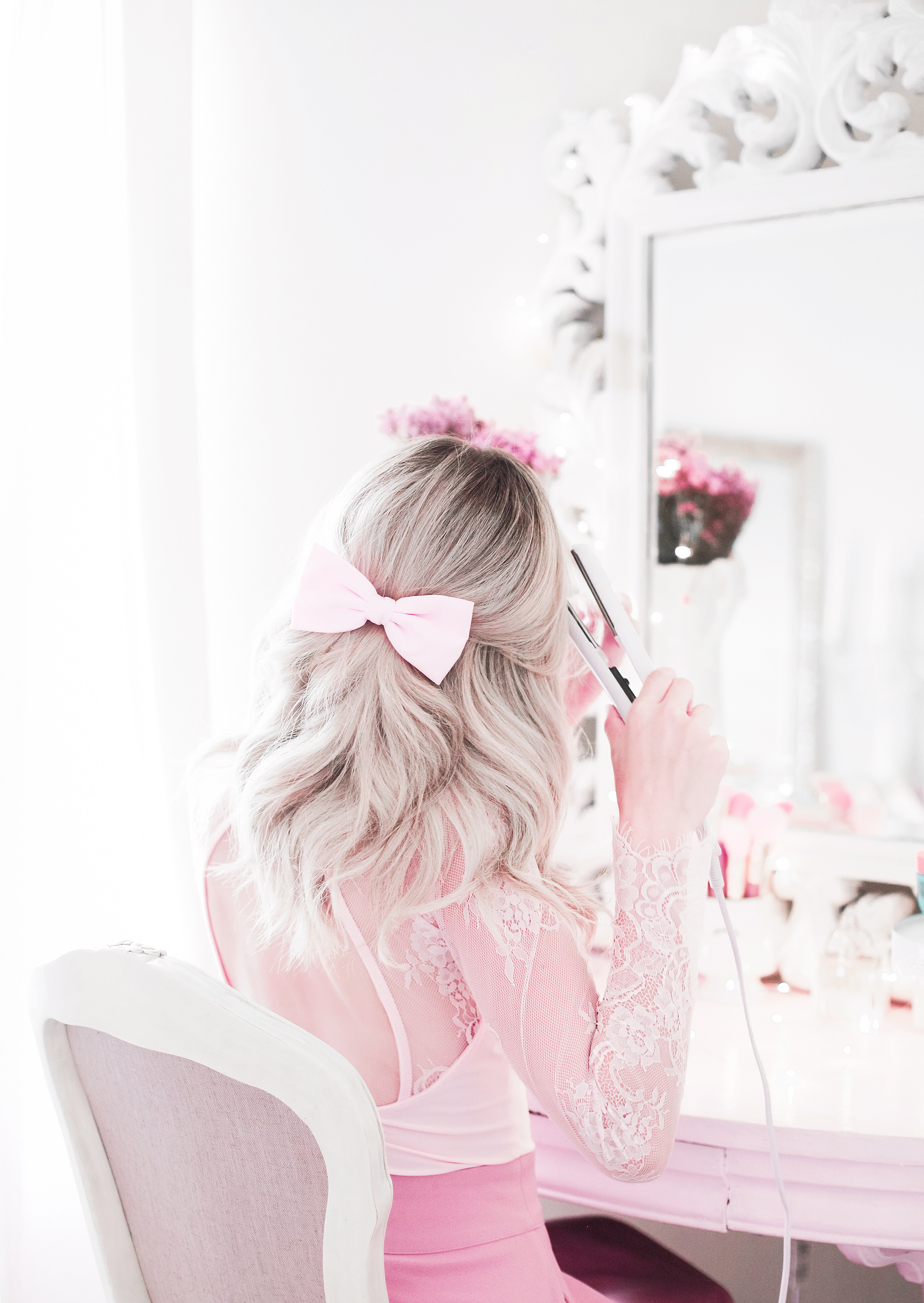 Sometimes, I can't help but cringe when using my other straighteners! Even on low settings, they smell and look as though they're immediately damaging my hair.
The Moroccanoil styling iron, even on a high setting couldn't be more different. It feels very gentle on my locks and has me feeling much better when it comes to using heat on my hair.
The styling iron pairs wonderfully with Moroccanoil's Perfect Defense spray to keep my hair protected from damage. I like to use the Perfect Defense while my hair is damp, right before I blow-dry. Giving me the ultimate protection before applying any heat to my hair.
I know my hairstyles are curly and you're probably wondering why I use a straighter. I find it extremely beneficial to use one before & after I curl my hair to smooth out individual pieces and to reduce any frizz.
Each product mentioned, works wonders on my hair! After using them all together, I notice such a difference in the quality of my hair.
My Routine
I start with the Moisture Repair shampoo and conditioner and also use the Restorative Hair Mask at least once a week. With towel-dried-hair I apply the Moroccanoil Treatment& the Perfect Defense spray. I then move on to blow drying and styling. Once my hair is styled, I use the Mending Infusion to give my split ends some love and finish off look.
[easy-image-collage id=12213]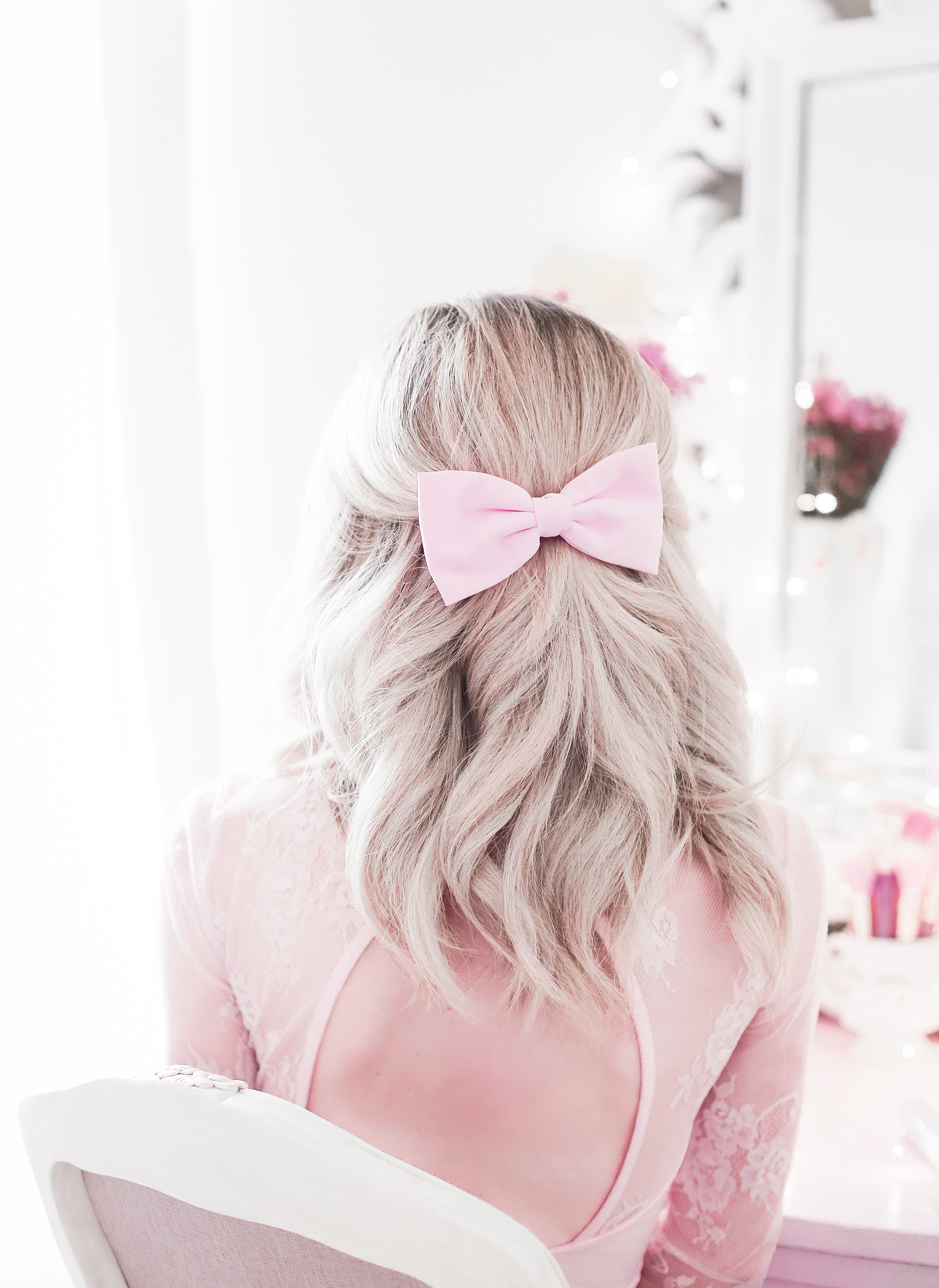 I can't tell you enough how much I love this brand and it makes me so happy to share that love with you!
You can find each product linked right below.
Moroccanoil Moisture Repair Shampoo
Moroccanoil Moisture Repair Conditioner
Moroccanoil Restorative Hair Mask
Moroccanoil Professional Series Titanium Cream Hairstyling Iron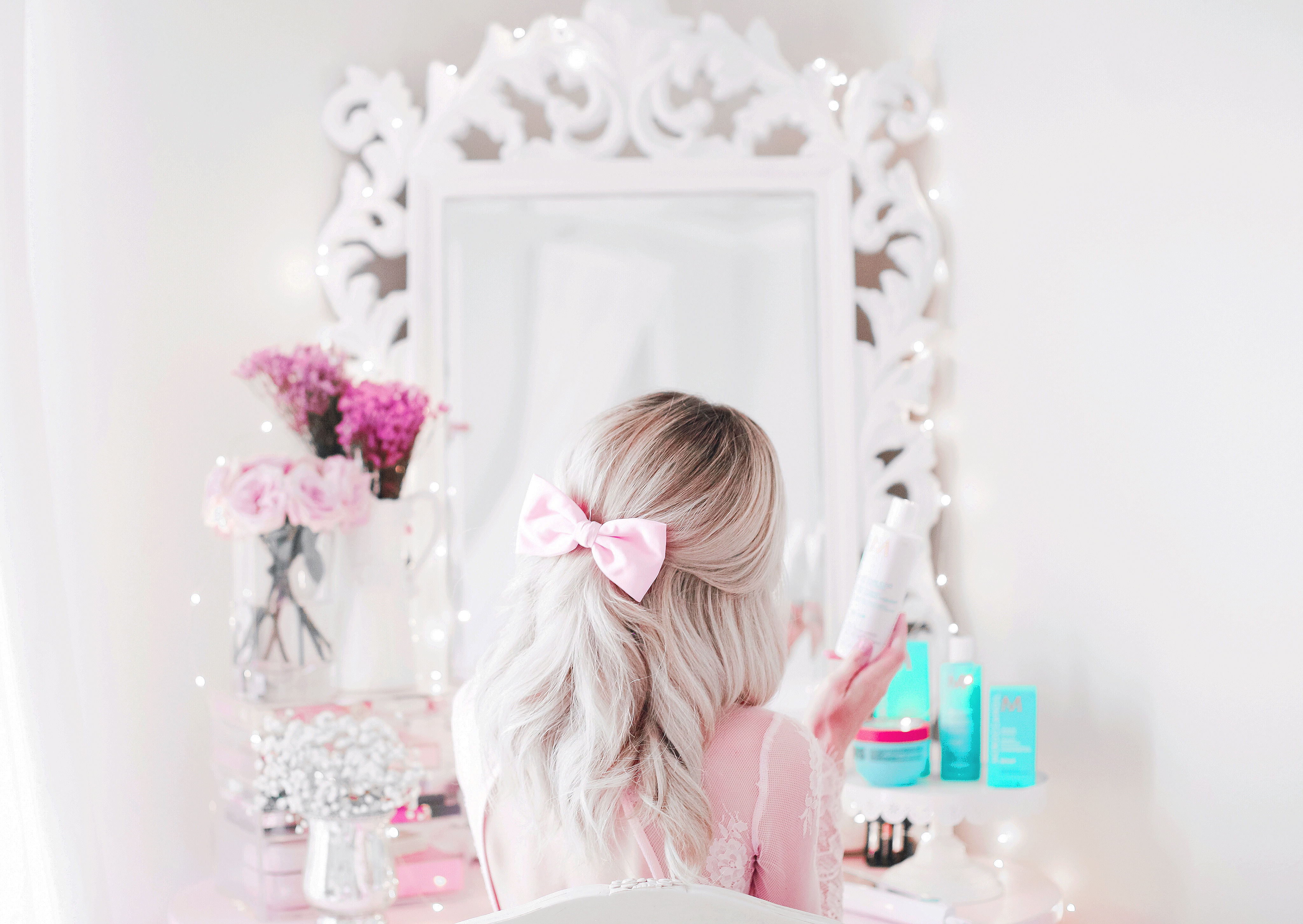 Let me know in the comments if you've tried Moroccanoil and your thoughts!
Xo.