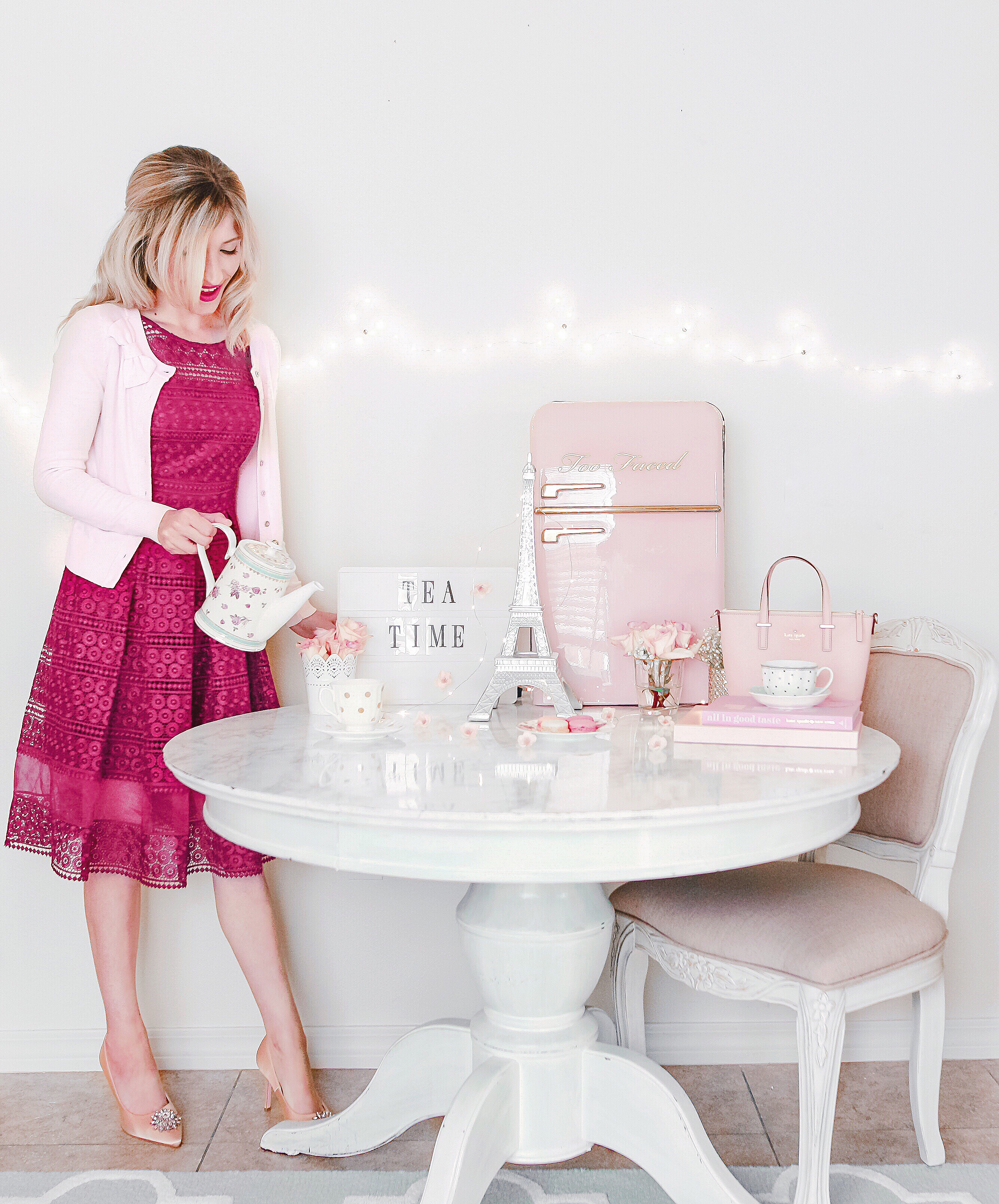 There are so many wardrobe pieces that have captivated me for the colder weather this year!
Autumn & winter typically call for dark and warm hues. These colors aren't usually apart of my feminine color palette. However, I think I've found some shades that are perfect for a feminine fall and winter wardrobe.
These shades include a beautiful mauve color, dusty pinks, lilacs, nude and beige hues, hints of black and cream-colored shades. I've been on the hunt for everything and anything ( wardrobe-wise ) in these specific colors.
One of my favorite closet staples for fall & winter weather are sweaters! I LOVE finding sweaters that are a great combination of elegance and comfort.
No.1 // No.2 // No.3 // No.4 // No.5 // No.6 // No.7 // No.8 // No.9 // No.10 // No.11 // No.12
This is my second fall & winter living in Florida. For a northern gal like me, it's pretty hard to enjoy it to it's fullest extent.
Fall has always been one of my most favorite seasons and there's not much here to remind me that. It honestly feels more like spring here and that makes it even more difficult to embrace my love for the sweater season to the degree in which I'd like to.
When it comes to sweaters, I'm really crushing on the styles currently offered at Ted Baker. These pieces feature subtle notes of femininity and elegance. I just LOVE that!
Mind you, they're rather expensive, but I look at these pieces as investment pieces. Ones that you'll be able to wear over and over again without losing the quality that made you want to buy them in the first place.
Despite this, I still love to do a good seasonal-wardrobe search and put together pieces that I love and want to share with you at the same time.
For autumn & winter weather, it's typical to see people embracing pants and leggings along with their lovely sweaters. However, when it comes to my feminine style, I prefer skirts.
To be exact, I'm loving the midi-length pleated look in either metallic or velvet textures.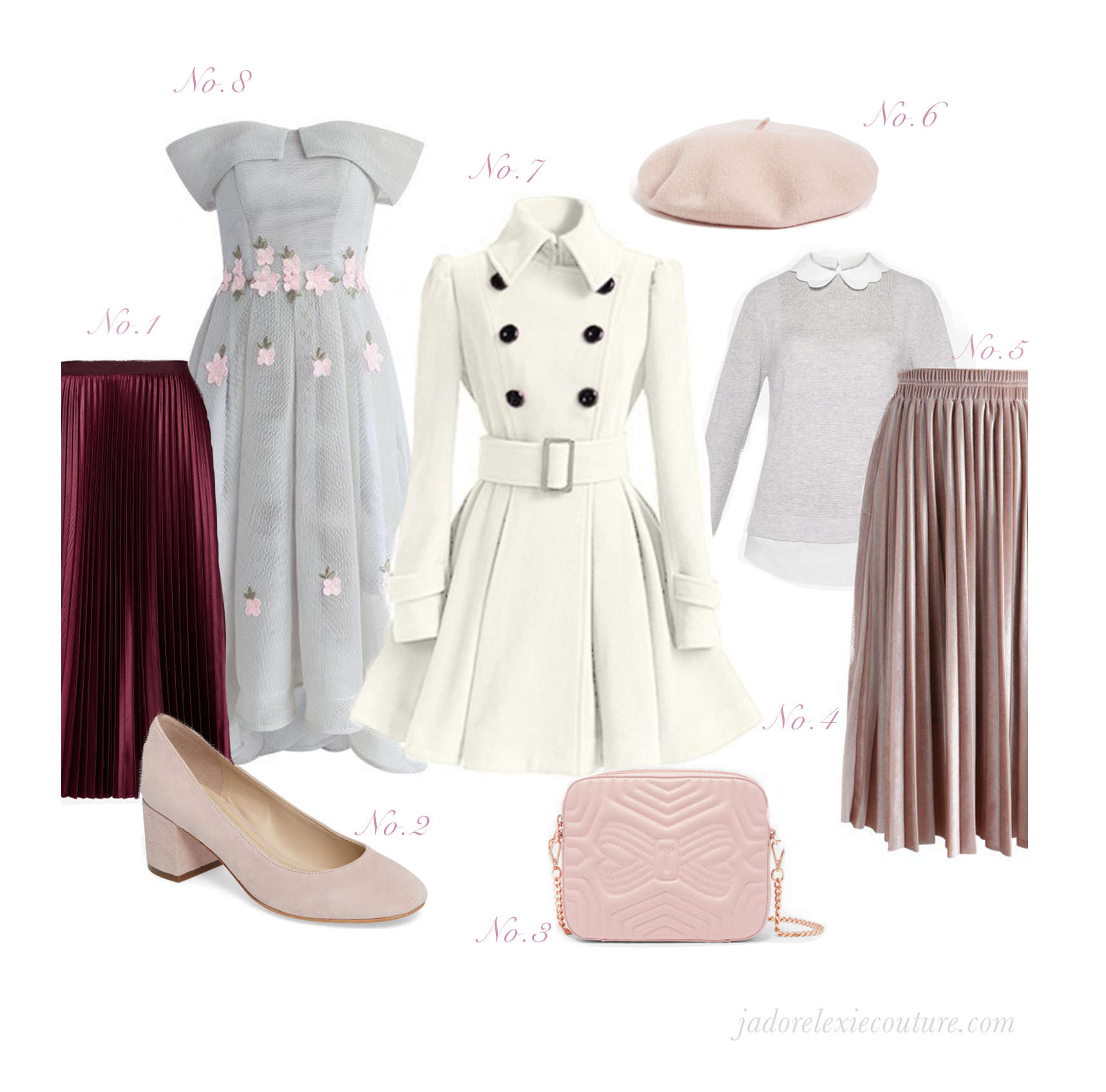 No.1 // No.2 // No.3 // No.4 // No.5 // No.6 // No.7 // No.8
These styles are so romantic to me and I think that's perfect for this season because honestly there's something that's just so romantic and whimsical about fall & winter.
Another wardrobe item that I am really LOVING is the beret. It adds a Parisian element to any look. What could be any chicer than that?
Every time I see someone wearing one now, I just want to go and swoop all of them up immediately.
I found one for a fabulous price at Nordstrom which I've linked above.
It's available in a soft pink, which naturally stole my heart, but also is available in a few darker shades.
When it comes to dresses this season, I'm absolutely loving the dustier & softer colors along with floral detailing and lace.
There are some fabulous deals to be found at Chicwish that offers this style of dress and I've linked those in this post for you too.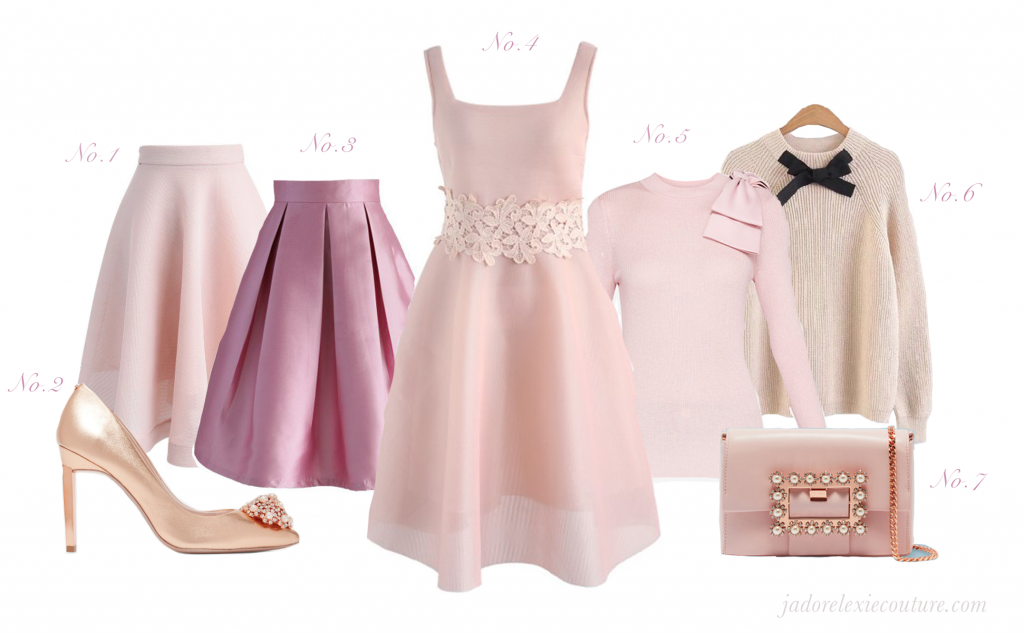 No.1 // No.2 // No.3 // No.4 // No.5 // No.6 // No.7
For bags, the top handle satchels have stolen my heart. I cannot, repeat, CANNOT get enough of these. And again I find that Ted Baker has some of my favorite styles for this kind of bag. I am also loving the camera bag style and bags with rhinestone buckles.
For shoes, I'm loving anything round-toe and that also features a latch at the ankle. It's such a polished, understated and classic look which ties in perfectly with an elegant outfit.
For jewelry, I'm always drawn to pearls and rose gold. You can't go wrong there. This style is always classic and timeless. That's always what I strive to be, just like these Tory Burch earrings.
For coats, I'm such a trench coat gal! I featured one in this post for a steal but there's another from Chi Chi London that I am just dying to get my hands on and I'll like that right here for you as well.
This is the FULL list so far, of my feminine winter & fall favorites. I hope that they inspire you to find some of your favorites for these seasons as well!
Tell me below, what fashion item has you most excited this fall & winter season?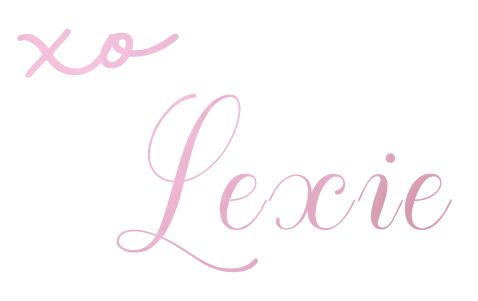 SaveSaveSaveSaveSaveSave
SaveSave
SaveSaveSaveSave
SaveSaveSaveSave