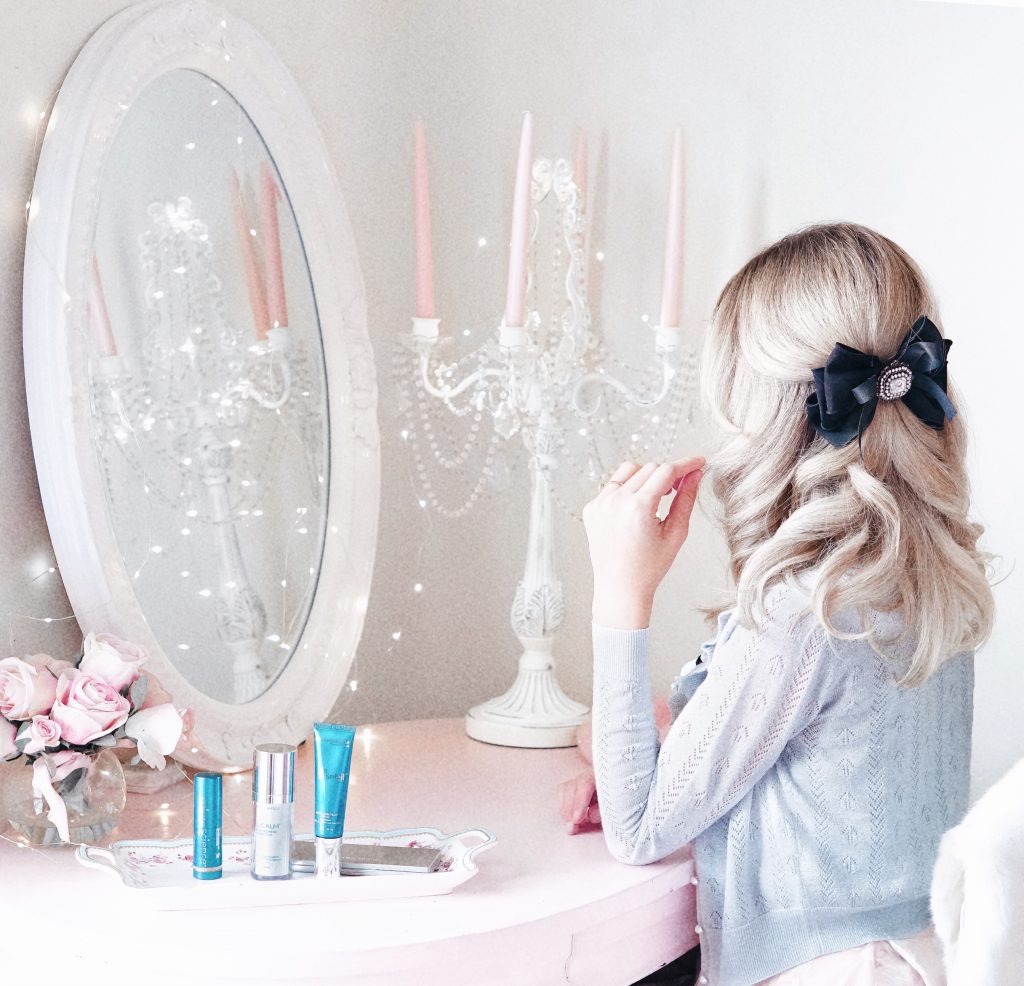 This post has been sponsored by Colorescience, however, all opinions are 100% my very own, as always.
Hello Loves! I'm back this week with a new beauty favorite that I've added to my routine for these oh-so-cozy & crisp fall days.
What's this item you may ask? It's called All Calm™ Clinical Redness Corrector SPF 50 by Colorescience.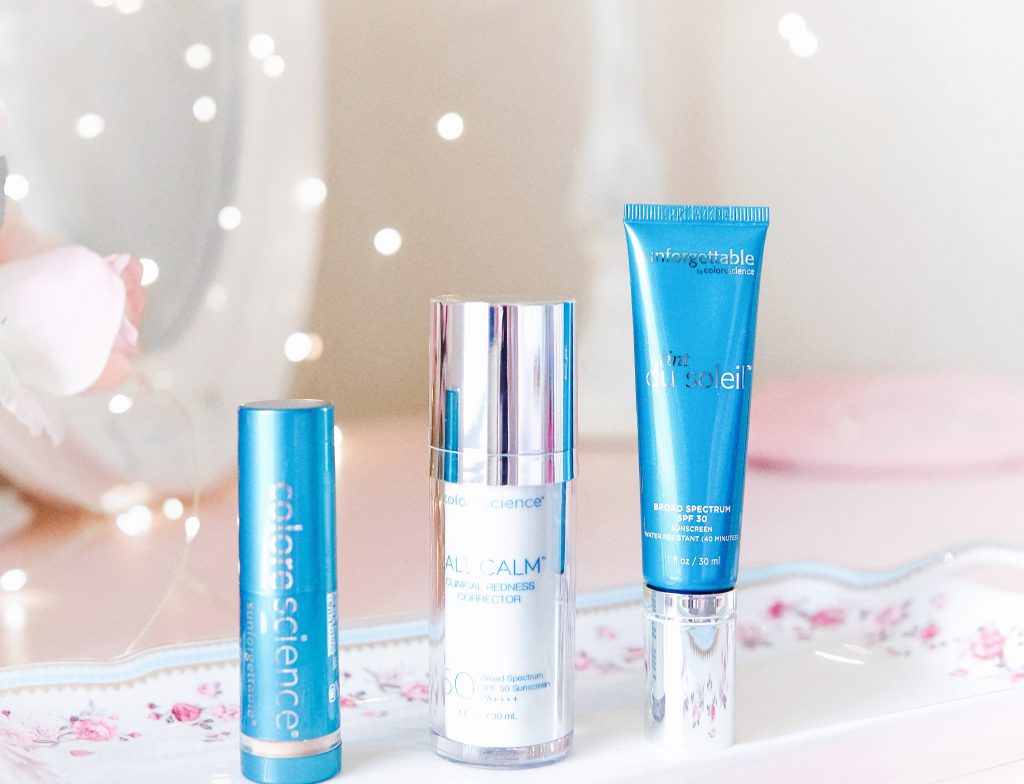 If there's one thing that drives me most crazy when it comes to my skin, it would be redness.
I want my complexion to be perfect. We all do, don't we? Specifically speaking, I want my skin to be ALL one color without having random redness making any sort of appearance on my face.
This new product I'm using comes extremely in handy for this issue and my goodness, let me tell you, this stuff is AMAZING! If you don't believe me, it won one of Oprah's Fall Beauty O-Awards this year!
All Calm was made specifically for those that are ready to say bye-bye to redness, rosacea and adult acne. To be exact it is a 3-in-1 solution for those with red & sensitive skin. It's designed to neutralize red tones in all varieties of skin colors.
Upon application, all you need is about 1-2 pumps for it to evenly spread around your face and then you're good to go.
[easy-image-collage id=12916]
The magic behind this beauty product is that it not only reduces redness by way of green undertones but it also works as a moisturizer with color correcting abilities plus sunscreen protection.
I LOVE the idea of having multiple products available all-in-one because it saves me time and stress when it comes to my beauty routine.
The benefits get better and better… All Calm provides ongoing protection against redness, rosacea and is also chemical free.
When it comes to the best time to use All Calm, you'll want to use it as the very last step of your skincare routine. You can even skip using your normal primer because All Calm will work to even your skin tone and give your skin the moisture it needs before you apply your foundation.
For results that aren't sticky, It's best to make sure that your skin has been lightly moisturized prior to applying so that All Calm will spread evenly.
Aside from All Calm, Colorescience also offers a range of other products that I tried as well which were the Sunforgettable Brush-on Sunscreen, Tint du Soleil UV Protective Foundation, and the Mineral Corrector Palette SPF 20.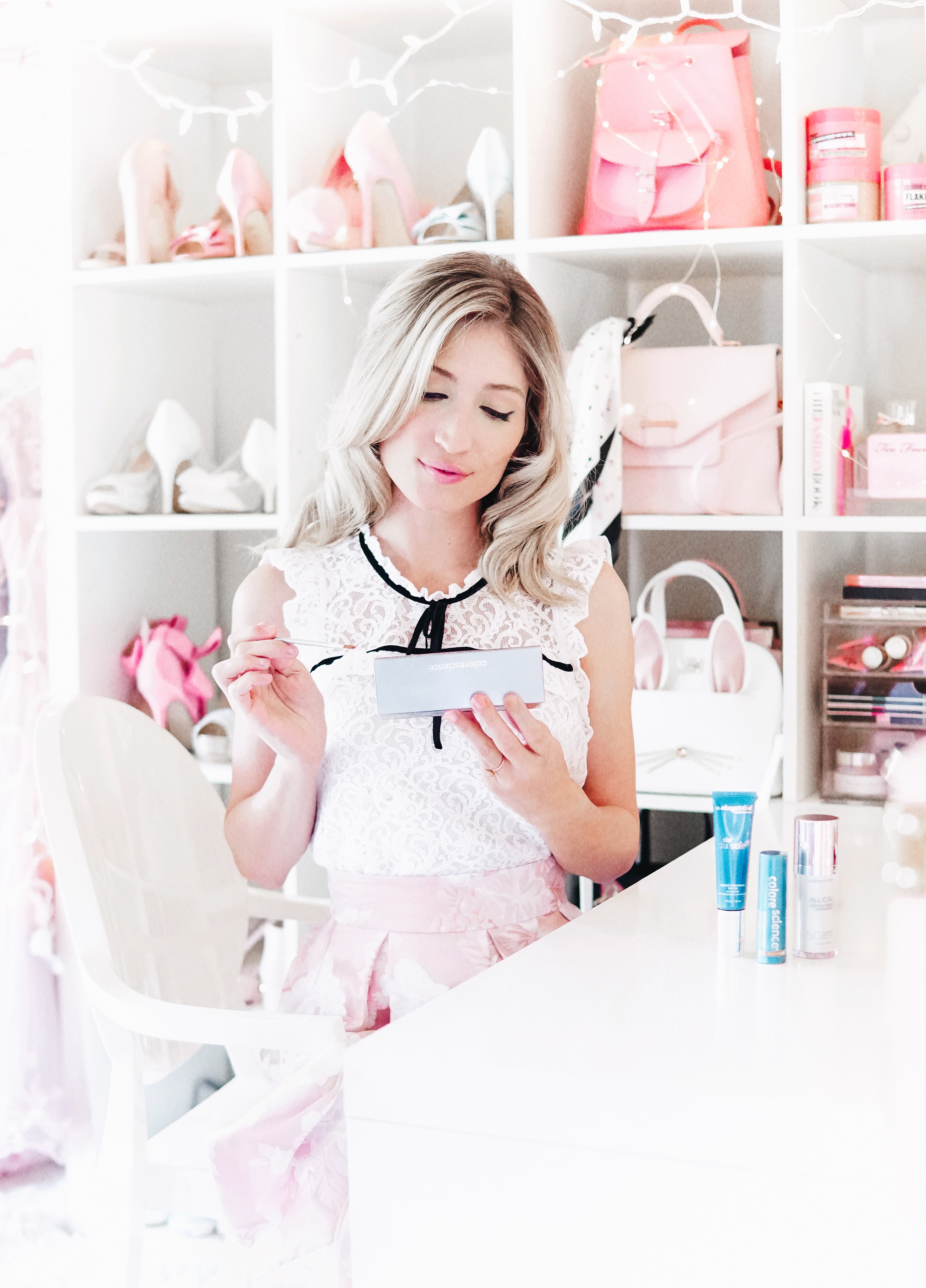 These beauties complement one another and work to perfect the look of your skin with sunscreen protection as well.
Want to receive a FREE Mini Brush-on Sunscreen SPF 50 from Colorescience? Use this code CALMLP and that darling brush will be ALL yours with a purchase of the fabulous All Calm.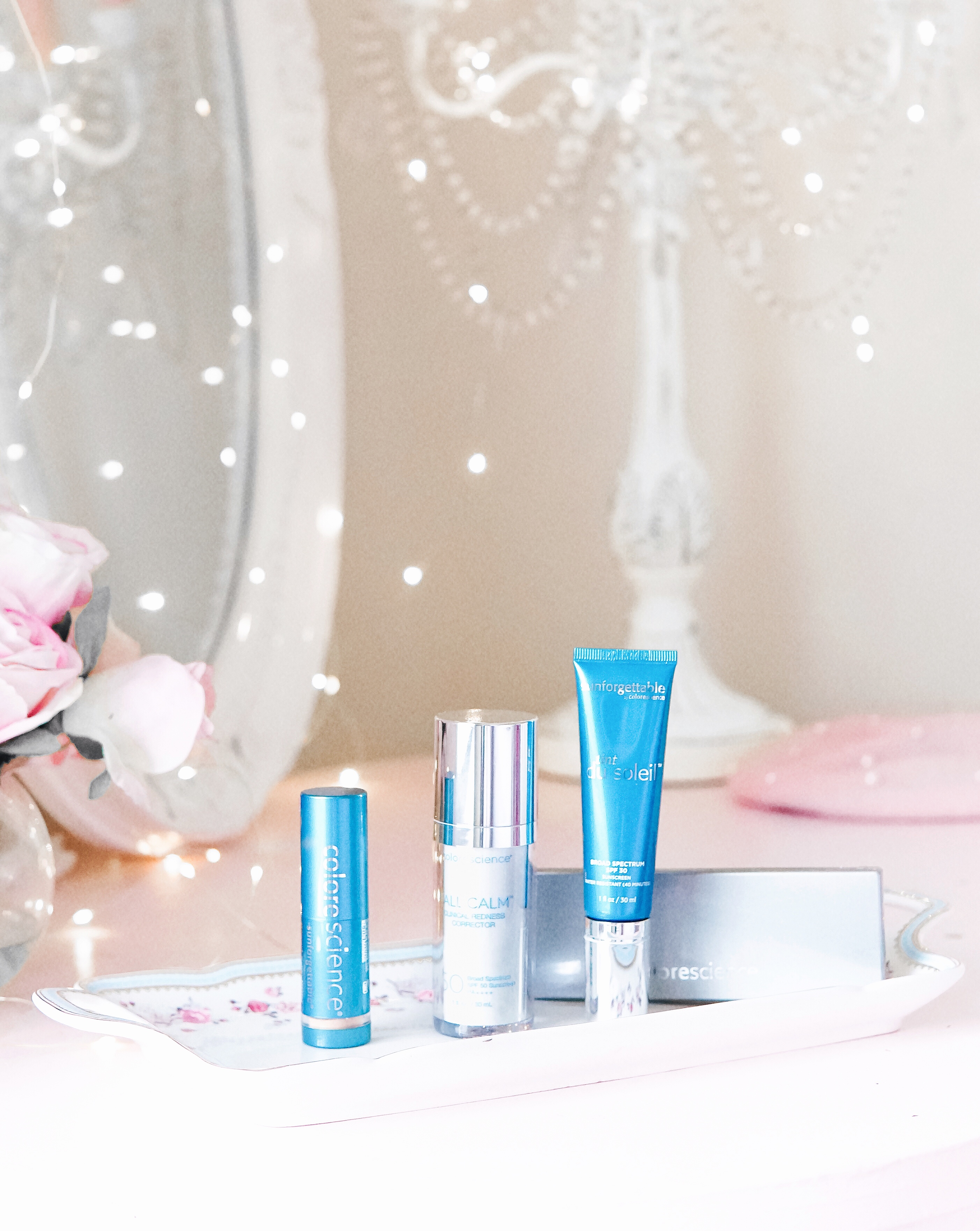 If you try All Calm for yourself I'd love to hear how it worked for you as well!
Xo.
This is a sponsored post written by me on behalf of Colorescience.
SaveSave