The Essential 5-Star Products To Add To Your Morning Routine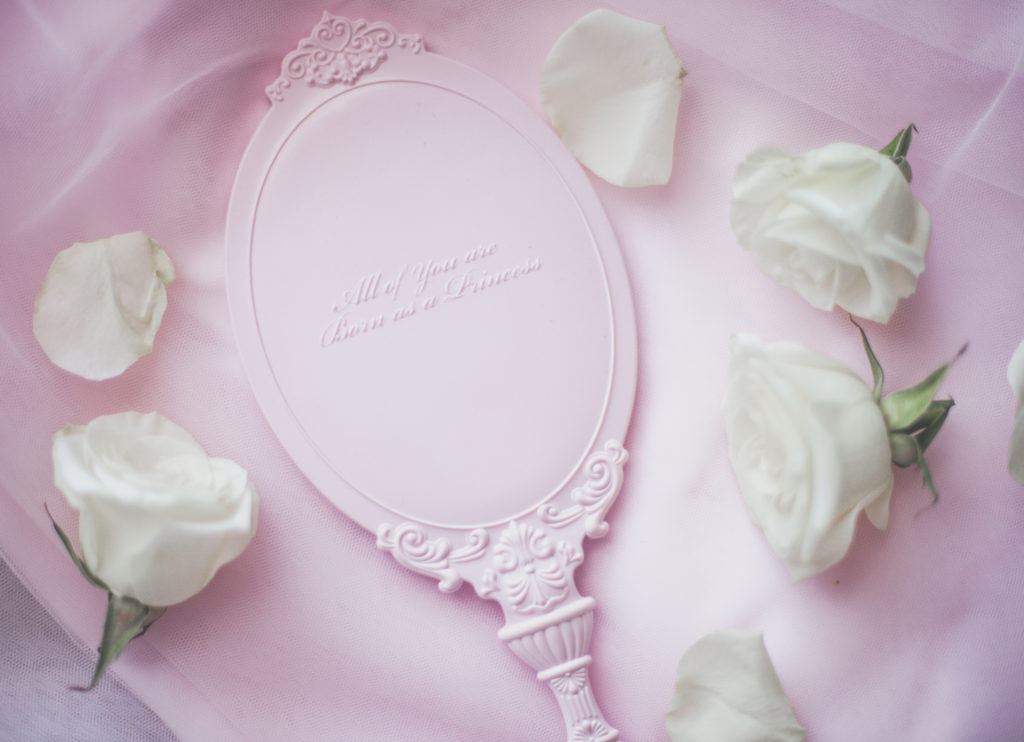 I firmly believe that the decisions you make in the morning have a significant impact on how the rest of your day will play out. Because of this, I think it's important to start your morning routine with specific beauty essentials that'll help jump-start your day.
In this post, I've rounded up my essential beauty staples that I recommend you add to your morning routine, with reasons as to why you should use them too.
The 5 star products I use, recommend & why?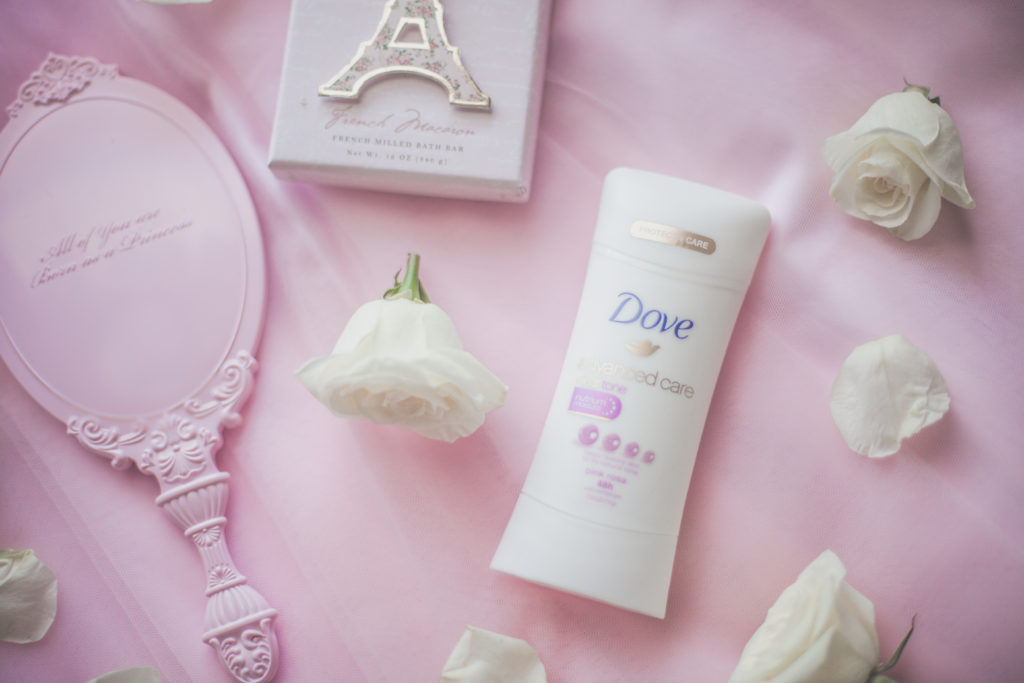 Face Scrub Brush
This item is a great way to get the morning going and to give you the freshest face possible too.  What I love about a good facial scrub brush is how smooth it leaves my face and minimizes my pores.
When it comes time for makeup, I find that it goes on so much more smoothly and looks flawless compared to the times that I don't use my scrub brush in the morning.
Face Wash
This is going to go hand in hand with the facial scrub but of course, you don't need a facial scrub to use this.
I specifically love face wash that has a rejuvenating quality to help me feel more awake and refreshed.
Face Moisturizer
This is such an essential! I can't stress that enough! My skin is actually pretty dry so I need a good facial moisturizer to keep it nice and smooth and in tip top shape.
I use different moisturizers through out the day.
For the morning I use a facial moisturizer that contains vitamin C which is great for producing more collagen to keep your skin looking youthful and also gives me that refreshed feeling as well.
Dry Shampoo
This may not be necessary for every morning but this is absolutely one of my go-to beauty products. I have really thick hair that's pretty dry as well and my hair is not ideal for being washed every day because of how dry it is. What I love about dry shampoo, is how quickly it'll fix up roots that are in desperate need of washing. Also, it can provide a lift to your hairstyle and give it a bit more volume as well which is totally fab, right?!
Dove Deodorant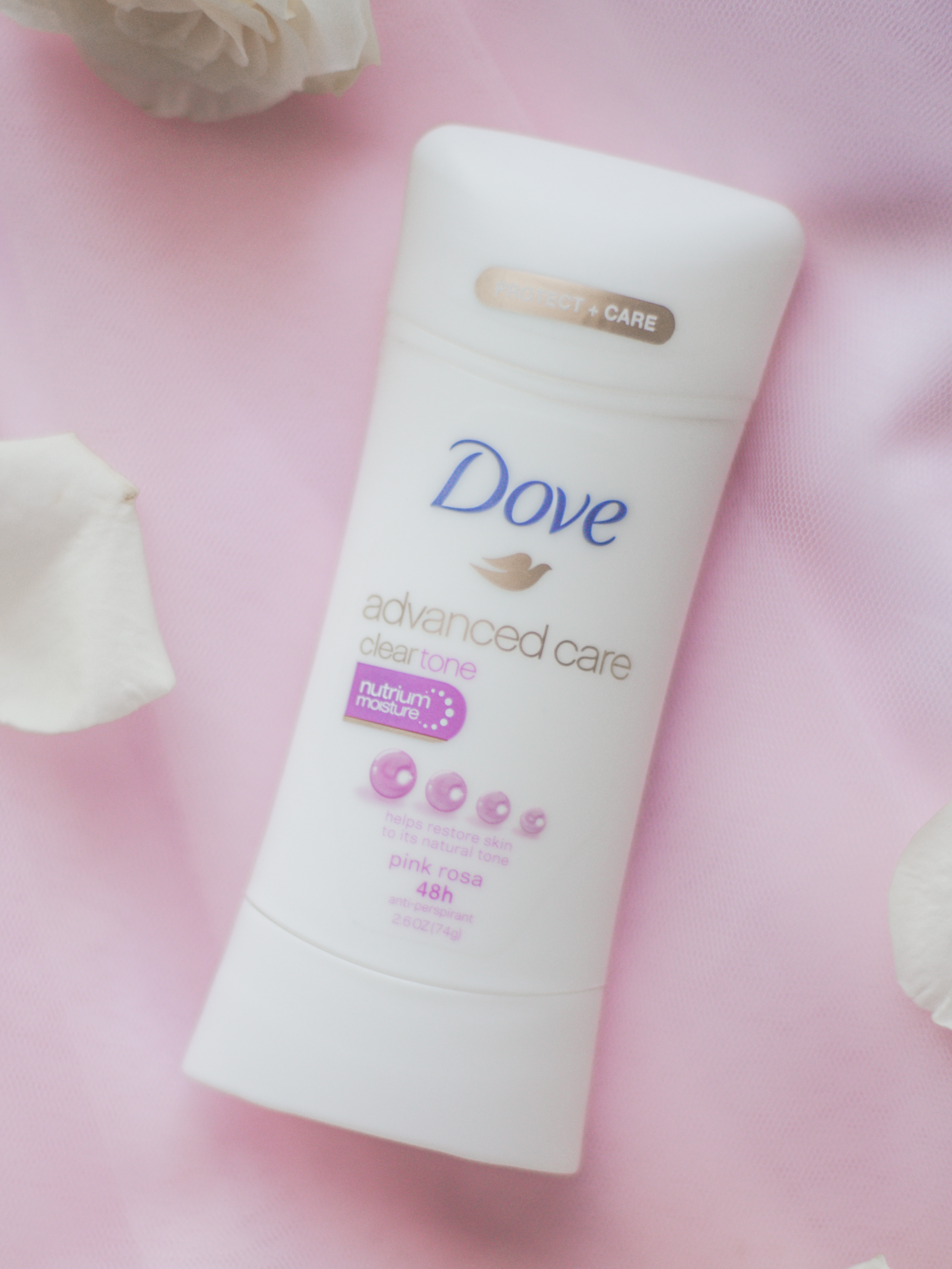 This I have to say is what every lady needs!
Deodorant is absolutely a staple but how do you choose which one to go with when you go to the store and see an aisle full of different products?
I have always loved Dove for my different beauty necessities and what I also love about this brand is that they're constantly innovating their products to better suit the needs of their customers.
As ladies we want to smell good, right? And also keep our skin and soft and smooth as possible, so that as we age we can age beautifully.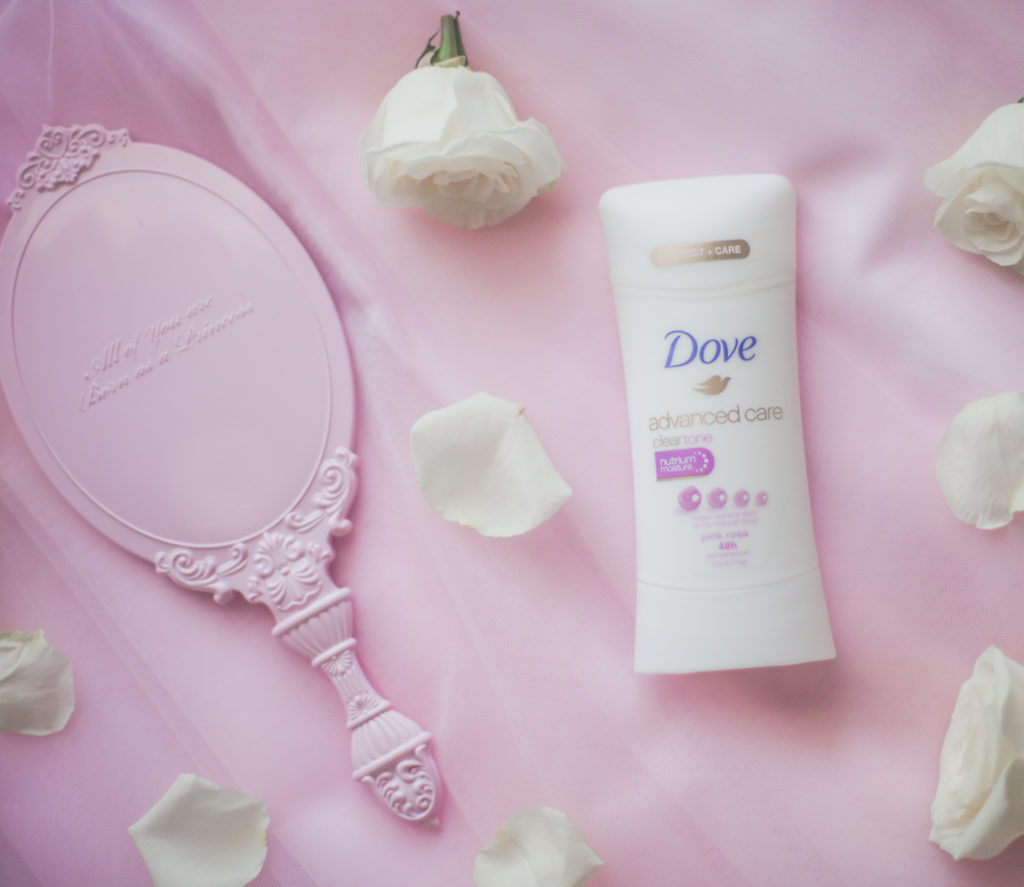 When it has come to shopping for deodorant in the past I've been guilty of just grabbing one off the shelf, without spending too much time thinking about what I really need out of such a product.
Recently I changed my method of shopping in this way and switched to using Dove Advanced Care.
If you ever read my tutorials you might know that I am a HUGE fan of reading reviews before making purchases because this is seriously helpful!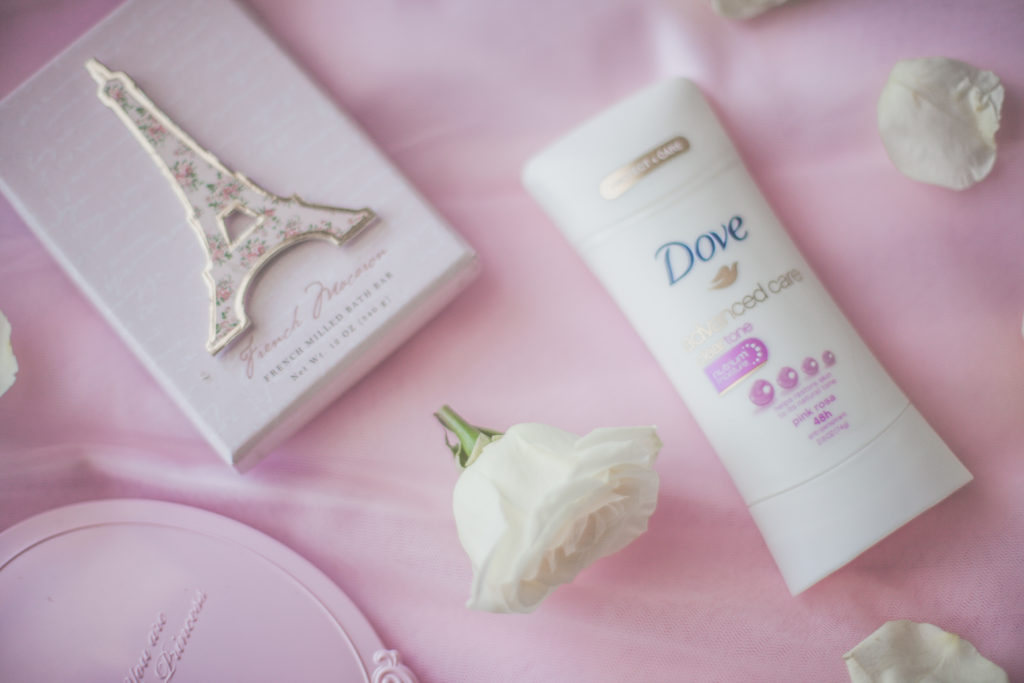 I was on the hunt for a deodorant that would actually last longer, smell beautiful, and keep my skin as soft as possible, so I did some digging and found some reviews that helped me make my decision.
"This scent is so amazing, I couldn't be more in love with it. And the even better part is the 48-hour protection and your underarms really do feel smoother!" – Kproffer
"Love how Dove goes on smooth and doesn't irritate the skin. Smells wonderful and works continuously throughout the day!" – melloddie
Specifically, this is what you can expect from Dove Advanced Care Antiperspirant : It offers 48 hours of odor and wetness protection plus added skincare benefits with its Nutrium Moisture formula and Dove ¼ moisturizers for softer, smoother underarms.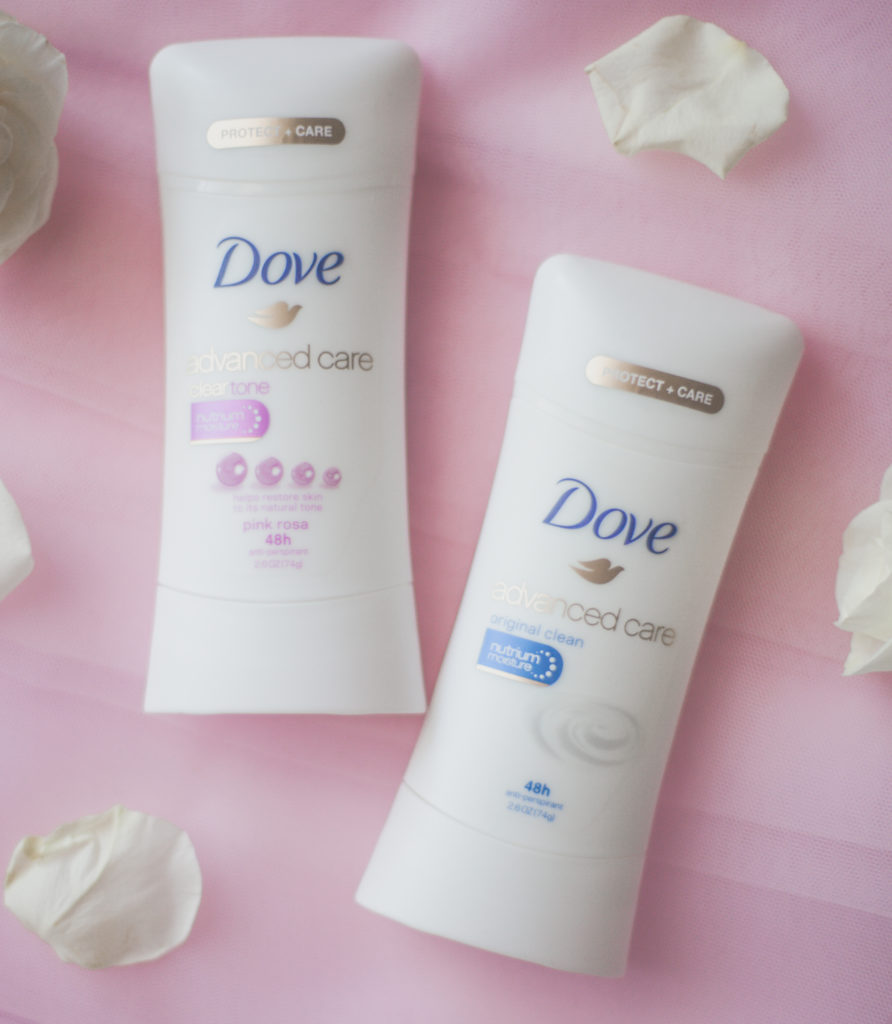 Sounds amazing right?
You better believe this has officially become an essential to my morning routine!
All-in-all, these staples help me get my morning off to a fabulous start and I think they'll help you just as much as they help me!
Tell me below, what are your morning essentials? I was selected for this opportunity as a member of CLEVER and the content and opinions expressed here are all my own.