A beautiful rose gold ring with a halo setting and emerald cut… what is not to love about this latest addition to my jewelry collection brought to you to by Angara??
One could get absolutely lost in their fabulous assortment of beautiful jewelry. I myself found it incredibly difficult when it came to picking out a favorite piece but ultimately the one I went with stood out the most among them all.
This beauty is a peach colored morganite which is a great choice when it comes to stone durability and for those that are interested in the magic of stones, it promotes relaxing energy and expels negativity.
Now that's all and more that I could want in a ring to wear everyday!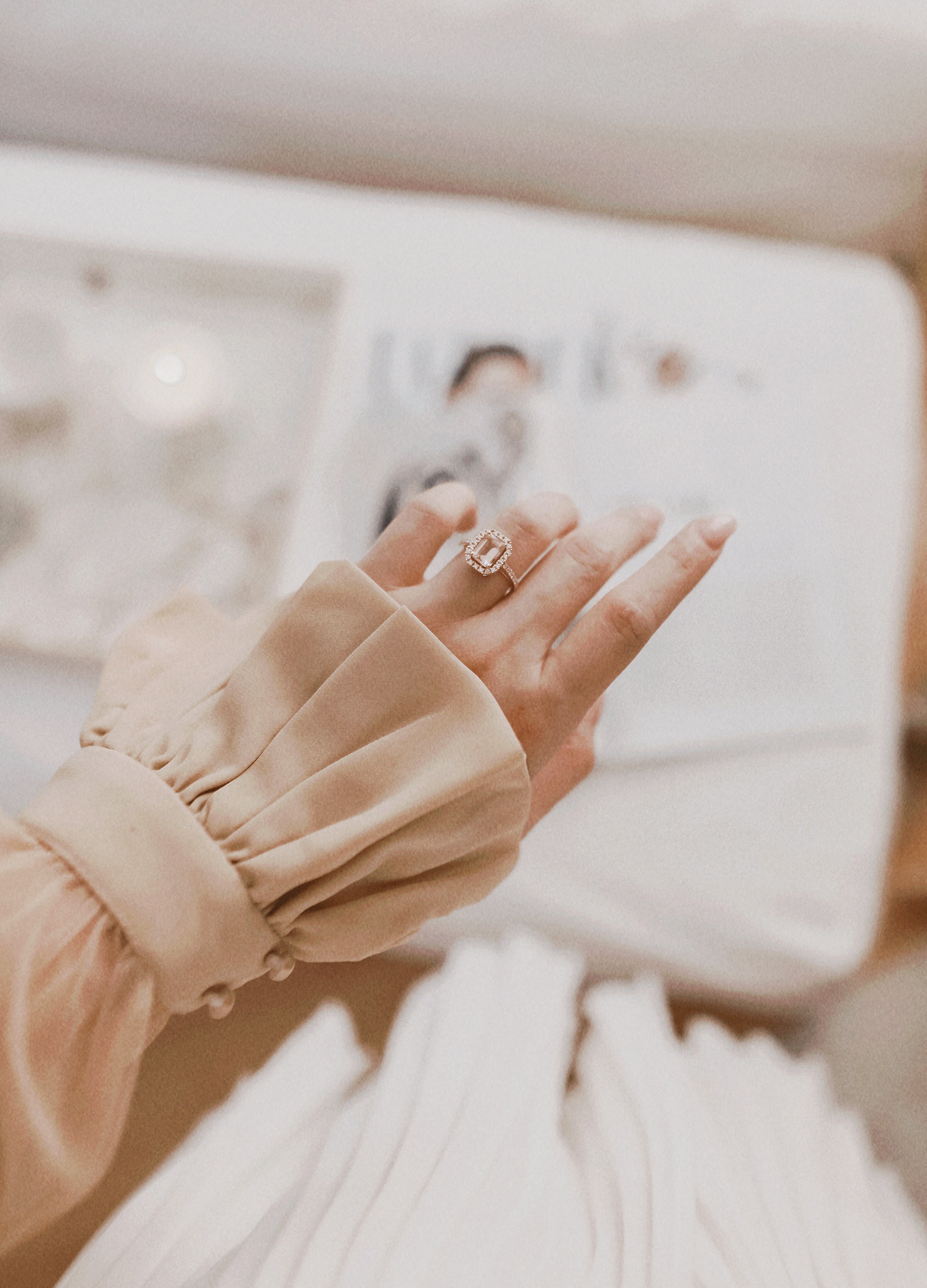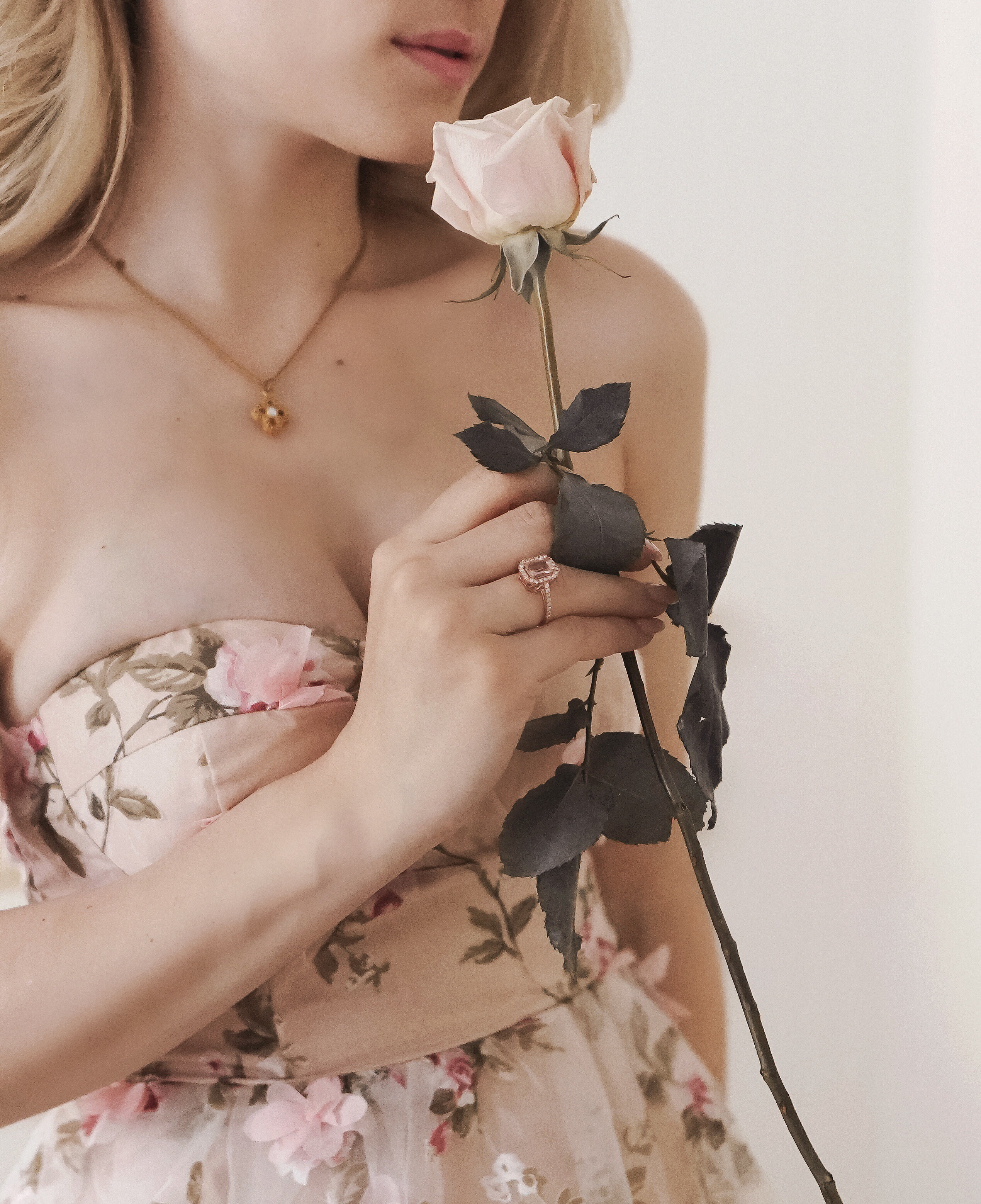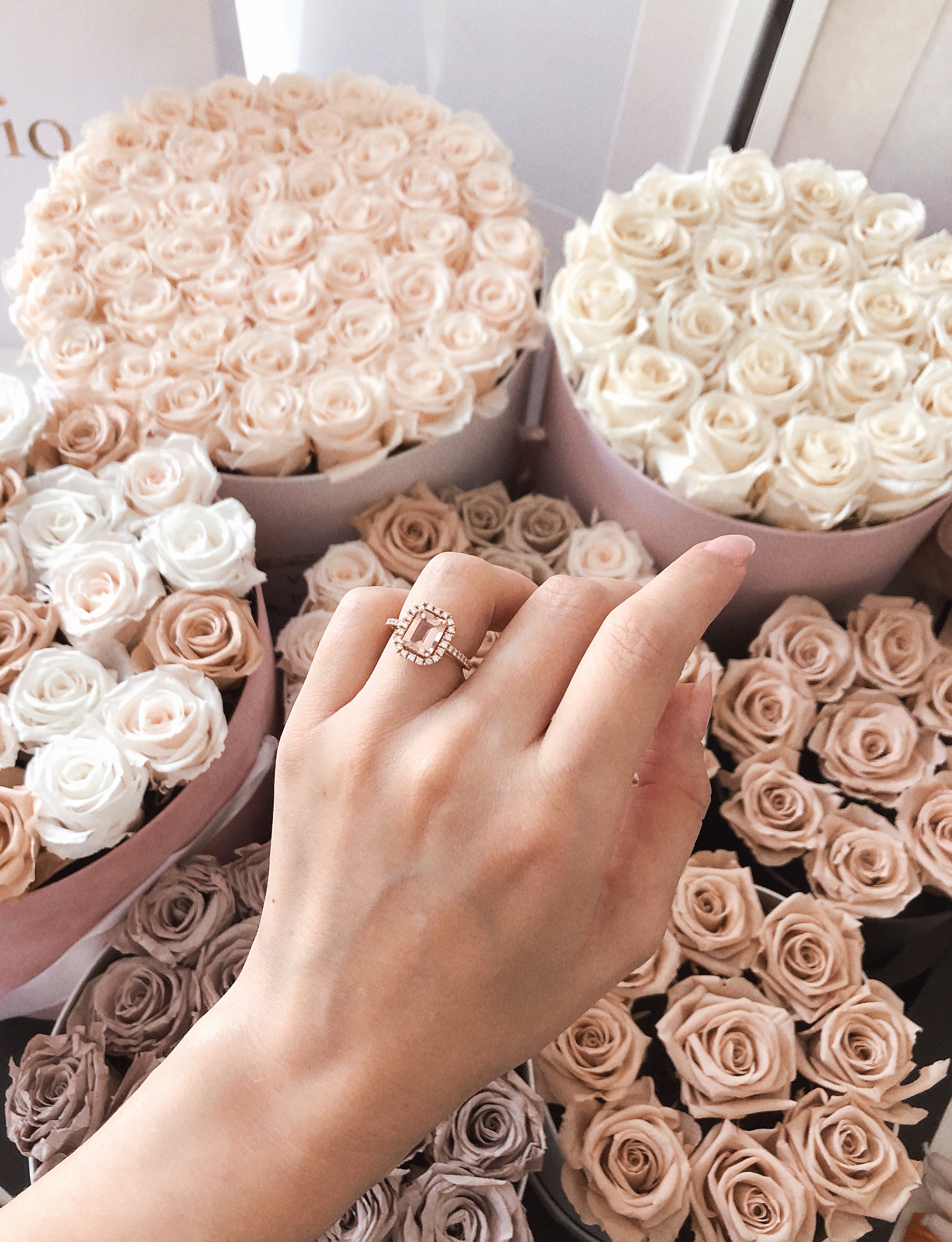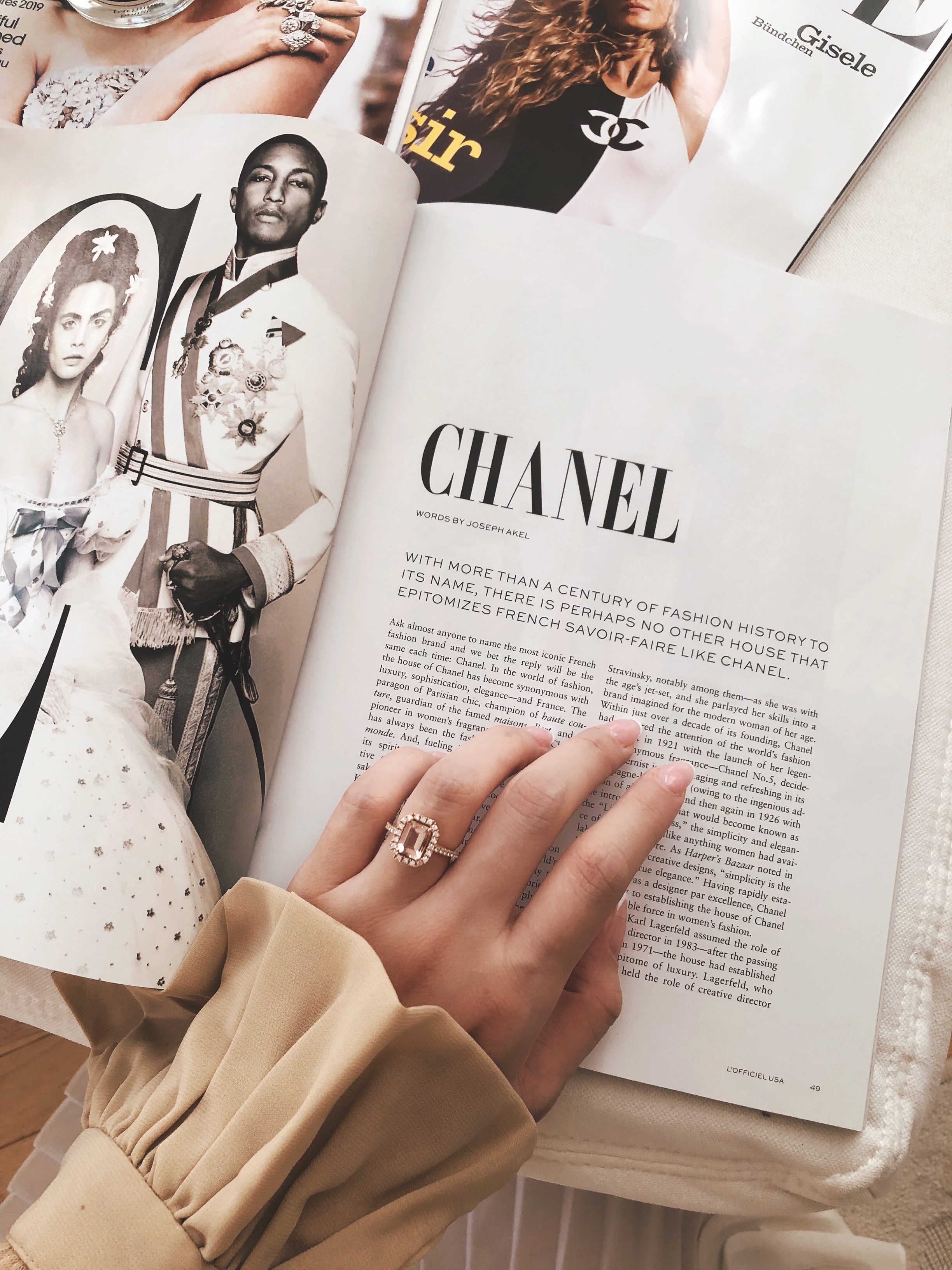 The size is 2.55 carats with an heirloom quality stone. The vintage style & halo setting of diamonds centered around the stone make it even harder to resist.
Inside the ring I have a custom engraving, "mon amour chérie". My darling love/ sweetheart in French. The ultimate romantic touch I just couldn't resist.
Thanks to Angara for the stunning craftsmanship and ease that comes with picking out an heirloom such as this that I will treasure for many years to come.
Find your very own at angara.com