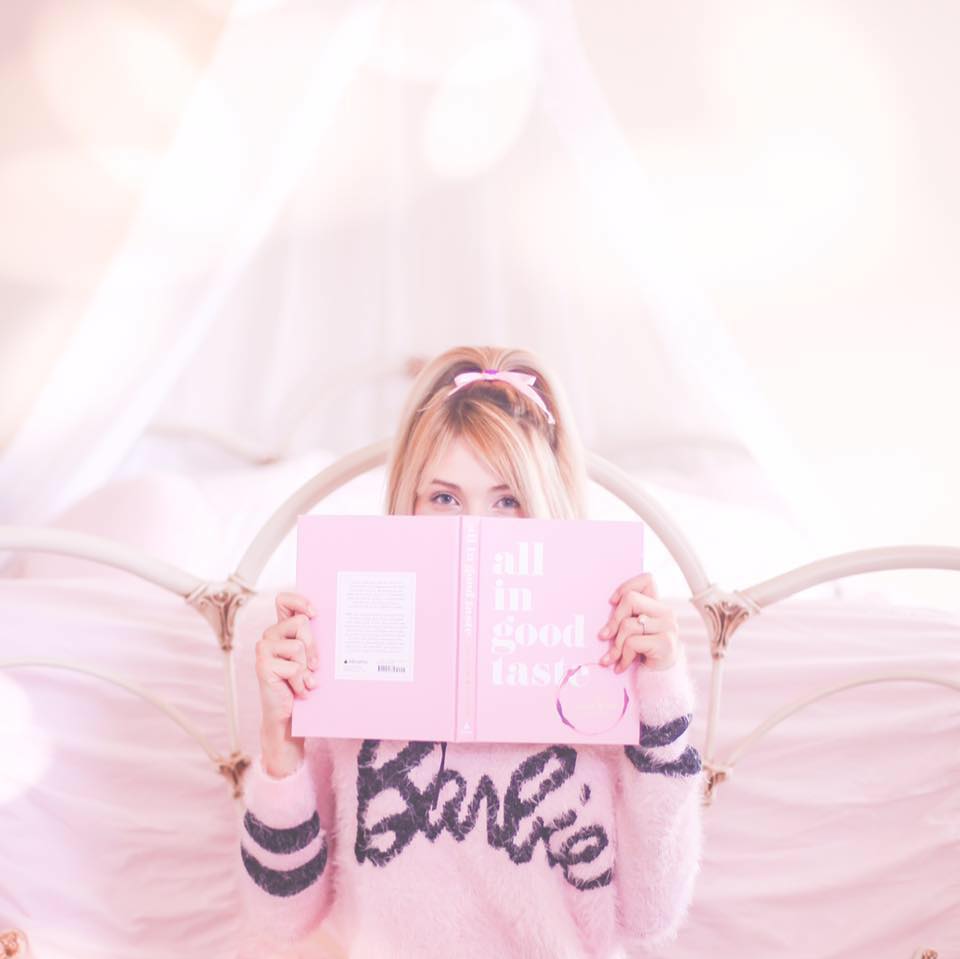 I must admit Fall is one of my favorite seasons! Although it's not usually associated with the pretty pinks and pastels like Spring is I still don't let that stop my love for fall or my passion for always wearing pink! Since Fall is finally here I wanted to go ahead and put together a lovely little post for you showing my favorite looks for the season that are inspired by the feminine style. I lso wanted to get a bit personal and share some of my favorites with you for the fall season as well!
  One major thing I was looking forward to this season was being able to pull my Barbie fuzzy pink sweater out of my closet! Honestly, it's still a bit warm for it but it's so darn cute I couldn't help but bring it out anyway! I am so glad I snatched this baby up when it was available at Forever 21! I LOVE, repeat – LOVE fuzzy sweaters! They're so cute and I also love that you can mostly find them in pastel shades which is so wonderful.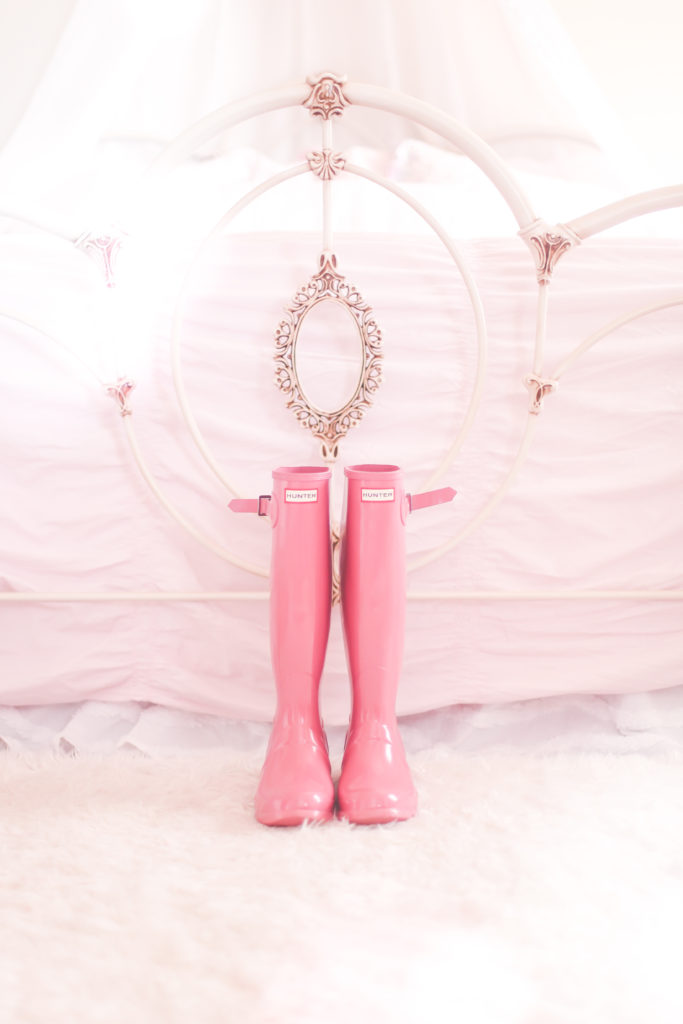 When I think of Fall I think of keeping toasty warm in my favorite & pretty threads while sipping on pumpkin spice lattes and cuddling up with a good book. As you can see I've already started my seasonal tradition! And seriously it's not fall for me without having the pumpkin candles lit all around my home. No joke, I seriously explode with excitement when I see these candles starting to make their way onto the shelves.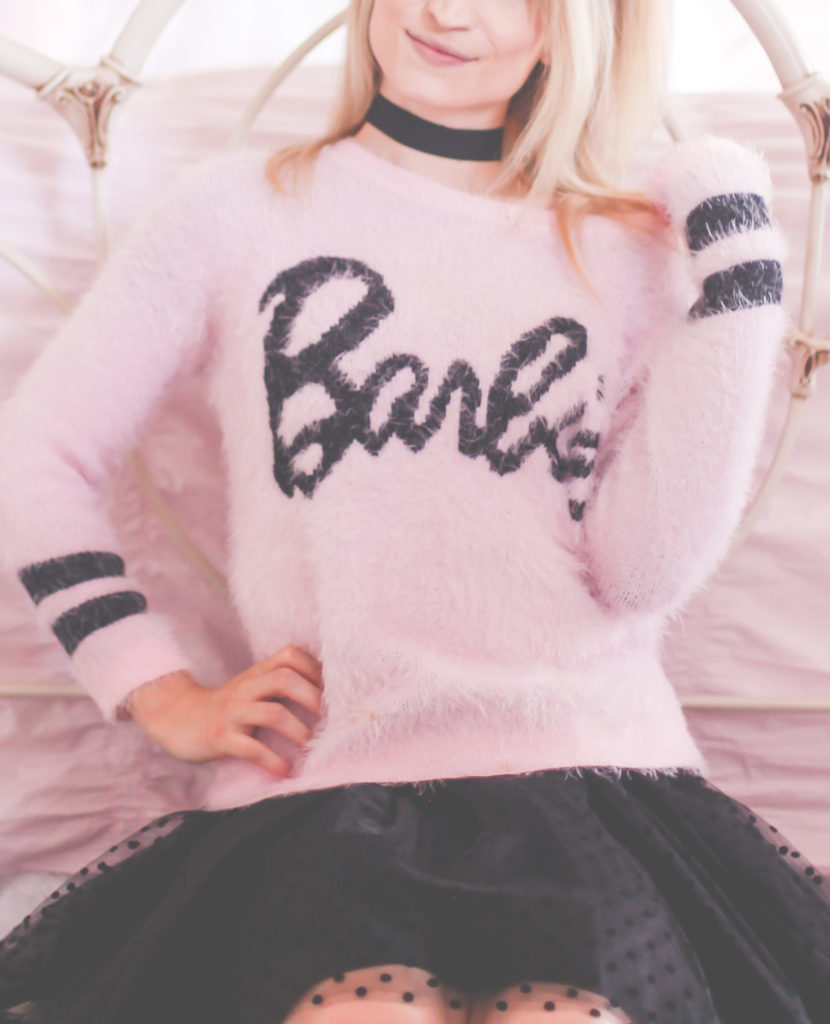 Another favorite of mine for fall is my sweet little pink Hunter boots! I'm sure you've seen all over social media just how cute these babies can be styled and worn for the cold and rainy weather and having them in pink is beyond perfect. I just wish the hot pink ones were available in my size.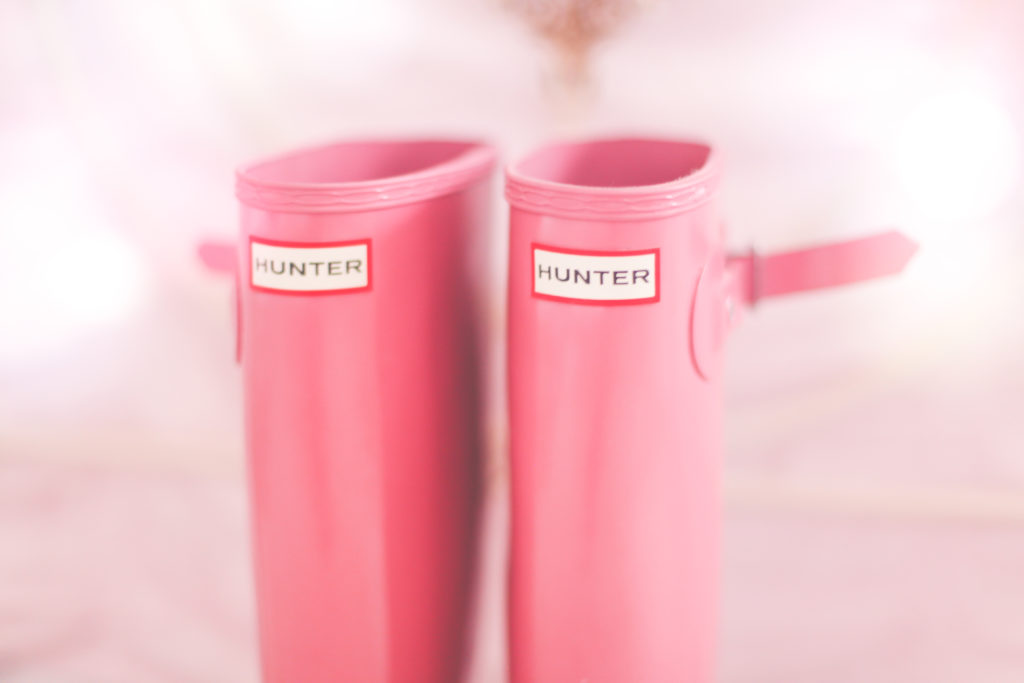 For fall it can really be challenging when it comes to having a specific style tailored to the season because I don't really like to wear the traditional styles you see for fall. I find it challenging because I still love bringing out the pink and pastel colors and avoid adding too much dark shades to my wardrobe. And as I am sure you can see, the new arrivals at all of the stores reflect darker colors, and a lot of pieces that I also don't find to be that flattering. So to be consistent with my style I find ways to still incorporate my favorite colors and my favorite styles but tweak my looks to cater a bit more towards the season.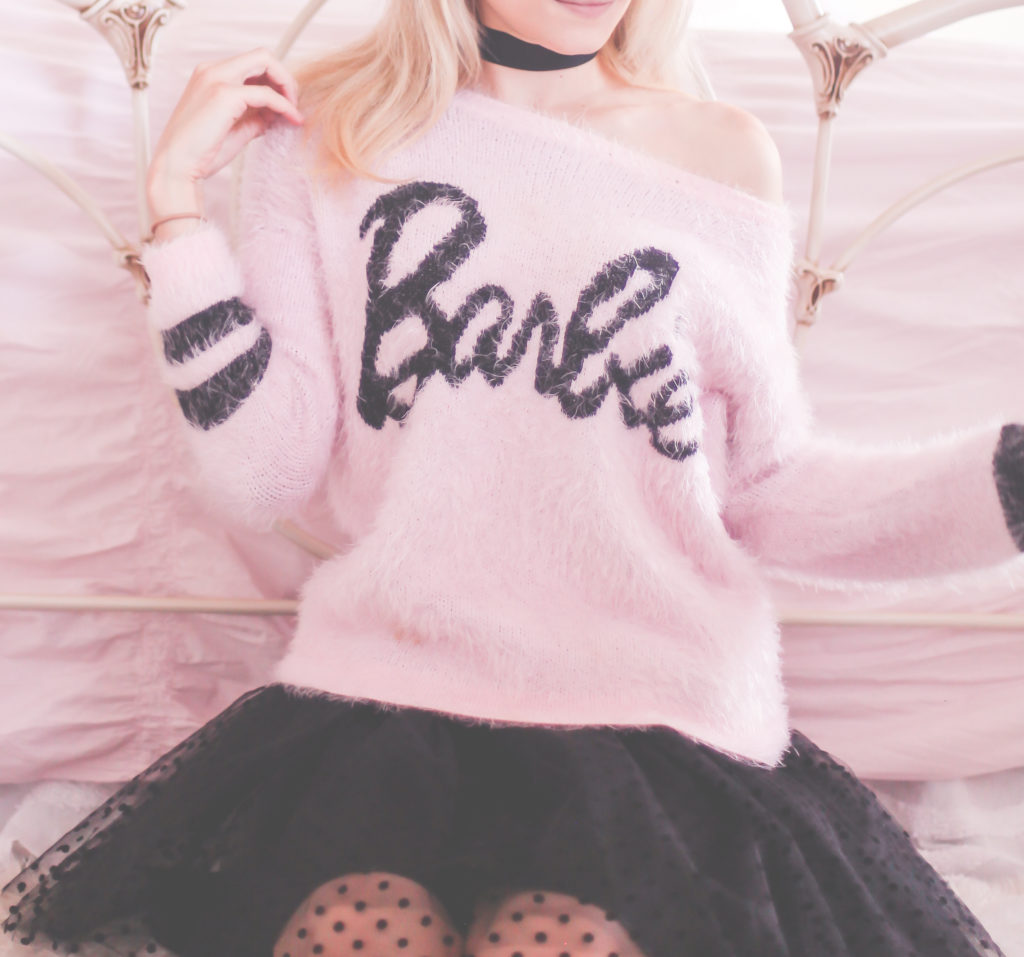 If you happen to be like me, and prefer a more feminine and girly style for fall, I made some examples to show you some of the looks that I am totally loving for this season and that you could put together yourself to get that girly style you'd like but embrace all the festivities of fall as well!
I'm still bringing out the florals for my fall wardrobe, along with the light pastel colors & don't forget, fuzzy sweaters! Also paired with light-colored cardigans, pink & white skinny jeans, pink trench coats and some thicker pink coats as well. I'm also LOVING the choker necklaces too. I hope you love some of these looks that I've made for you and don't forget to tell me about your fall favorites!
Sweater Weather Inspired Look
Pretty In Pink Inspired Looks