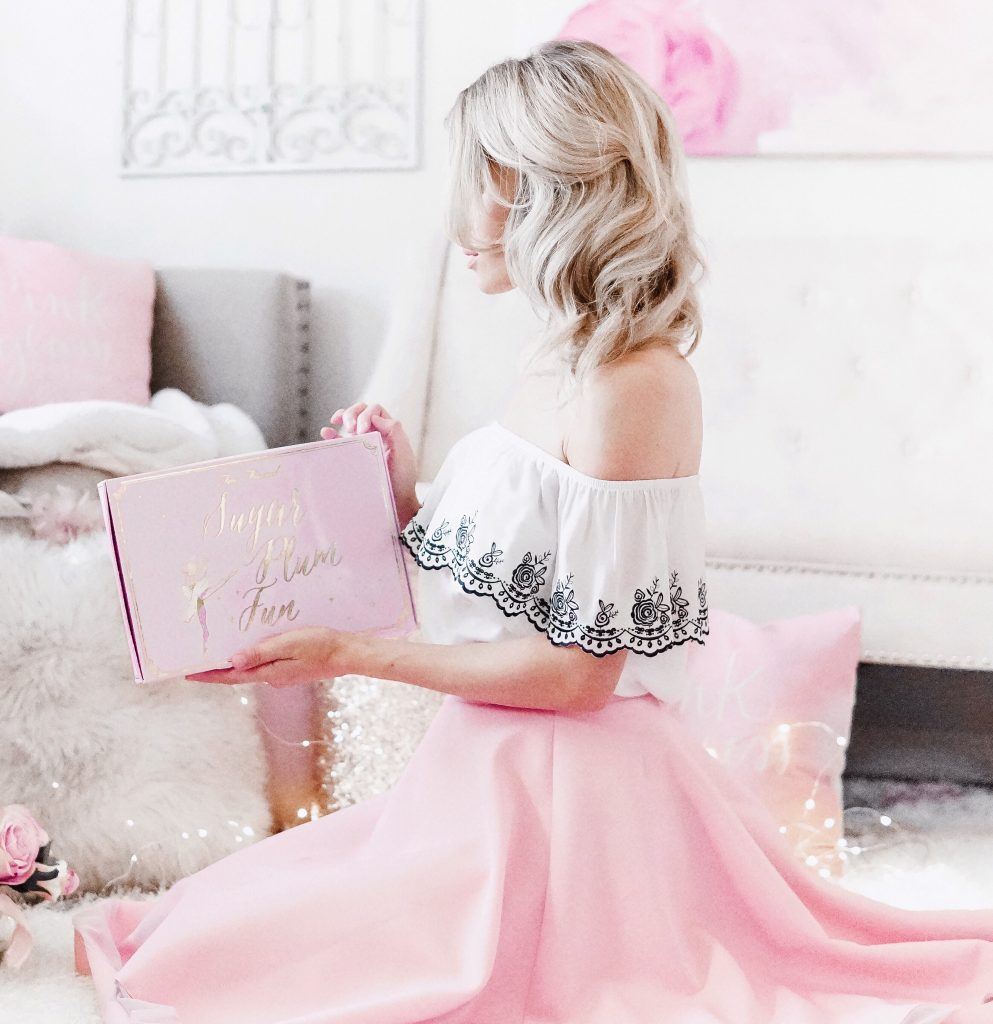 Hello Dolls! I'm back with another Toofaced post!
What Can I say?
I LOVE Toofaced and every time a pretty little package finds its way to my doorstep, it's just like Christmas over and over again! In this pretty post, I'll be sharing the Sugar Plum Fun Palette & Clover Palette by Toofaced.
The Sugar Plum Fun Palette is one of the recent palettes that i've managed to get my hands on and it couldn't be more perfect for the ladies that love the holiday season & the feminine style!
It's perfectly pastel pink on the outside featuring the pretty packaging that all Toofaced fans expect.
Growing up, every year during the holiday season we would go and see the Nutcracker. My most favorite part was when the Sugar Plum Fairy made her debut. Every detail involving her captivated me.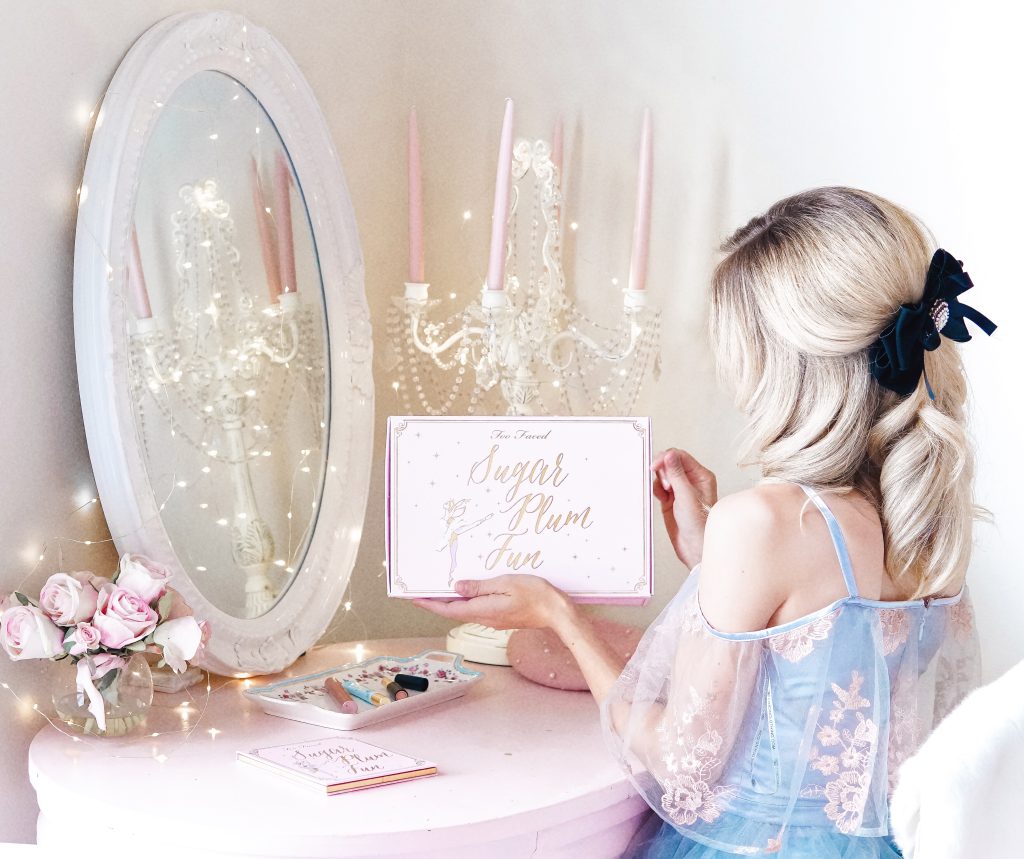 This is just one of the reasons as to why I was so pleasantly surprised to see this new Palette.
I don't think that I'll ever be able to get over just how pretty and wonderful the Toofaced palettes are. I always feel so inclined to collect them all, each year, but when I test out the eyeshadows and products inside, the idea of saving the palettes just doesn't work out.
It's so bittersweet! But honestly, Toofaced's eyeshadows are always my favorite and have been for years. The pigmentation and color range that is typically neutral works so well for classic & elegant makeup looks.
 Here's What You'll Find In The Sugar Plum Fun Palette..
Inside this pretty little palette are "powdered sugar pastels, creamy nudes and pops of intense color". Can you guess which are my favorites? If you guessed powdered sugar pastels, you were right! I'm all about the pastels and sugar!
To be more specific about my favorites from this palette, these are the exact shades I've been loving on repeat : Vanilla Snowflake (matte cream), Candy Fairy ( matte pastel pink), Tutus & Tiaras (satin creme), Ballerinas ( matte soft rose) & Fairyland (matte creamy beige).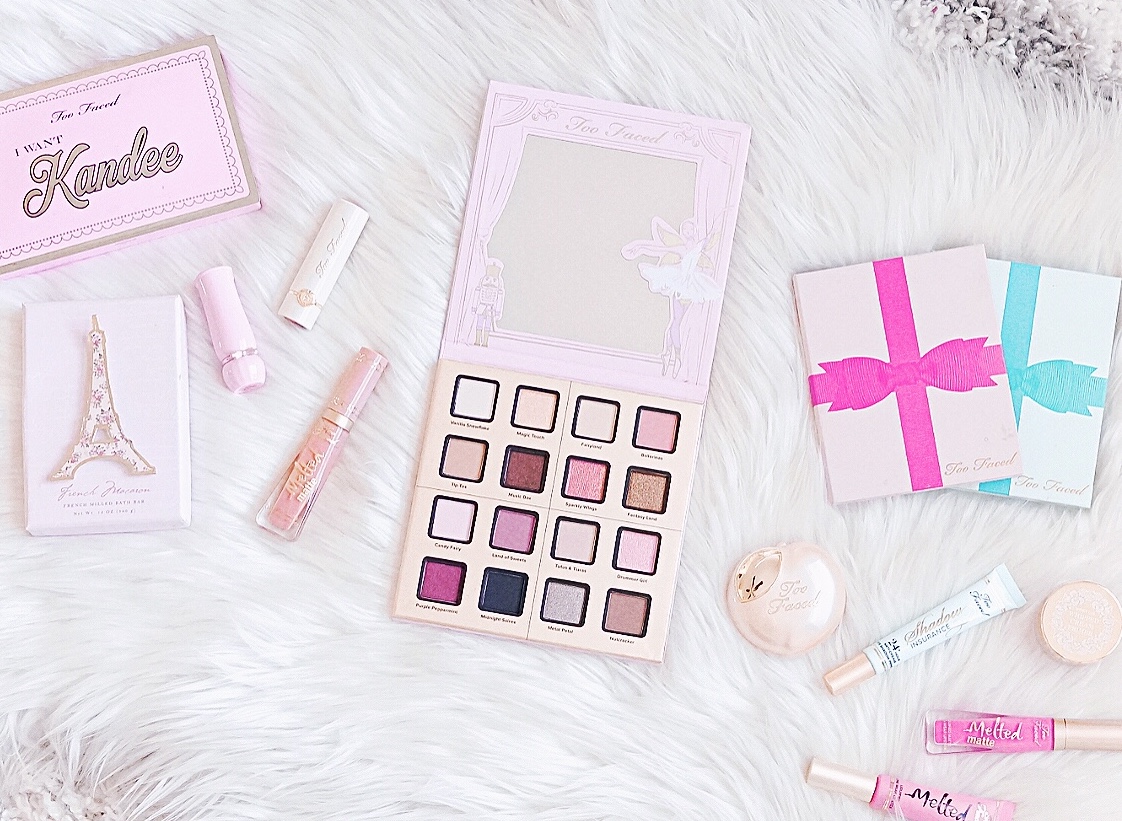 This collection also comes with the amazing Better Than Sex mascara.
When it comes to this mascara, let me just say this, if there was only one makeup item I could use, it would be this.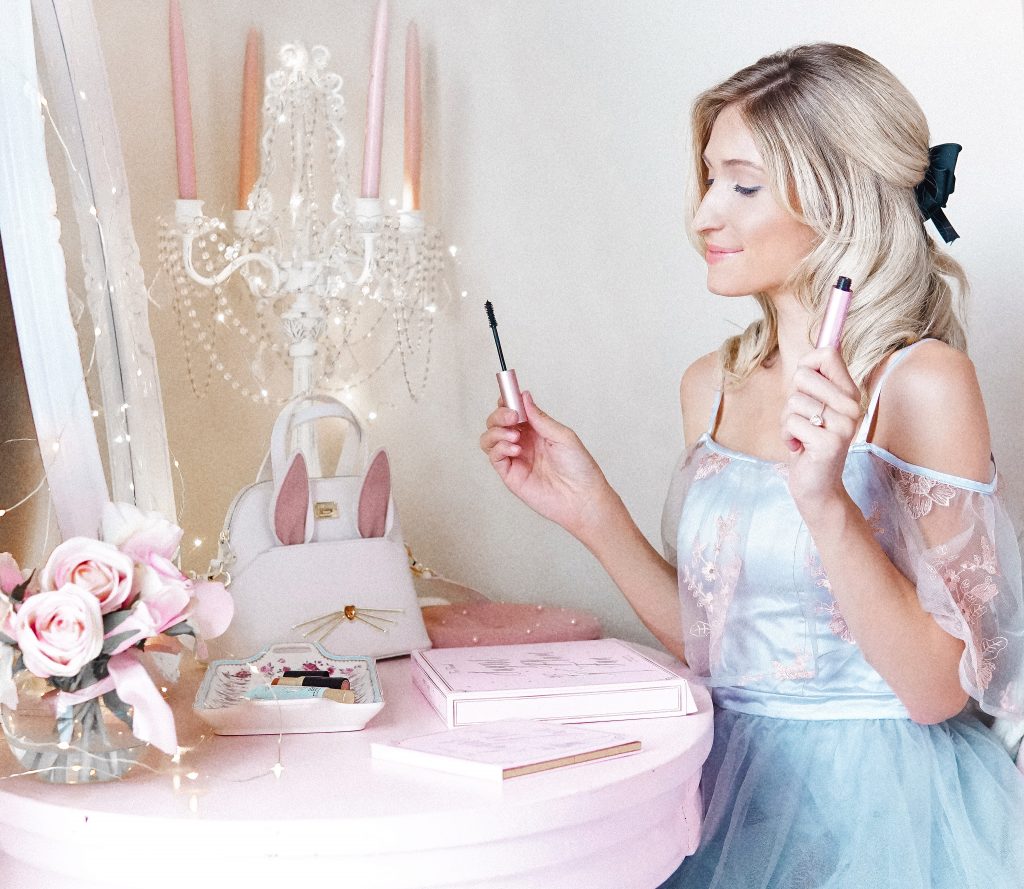 The Sugar Plum Fun Palette also comes with a pretty lipstick in a warm-beige shade and Toofaced's very own eyeshadow insurance. This, I can assure you, will make every eyeshadow look so much better!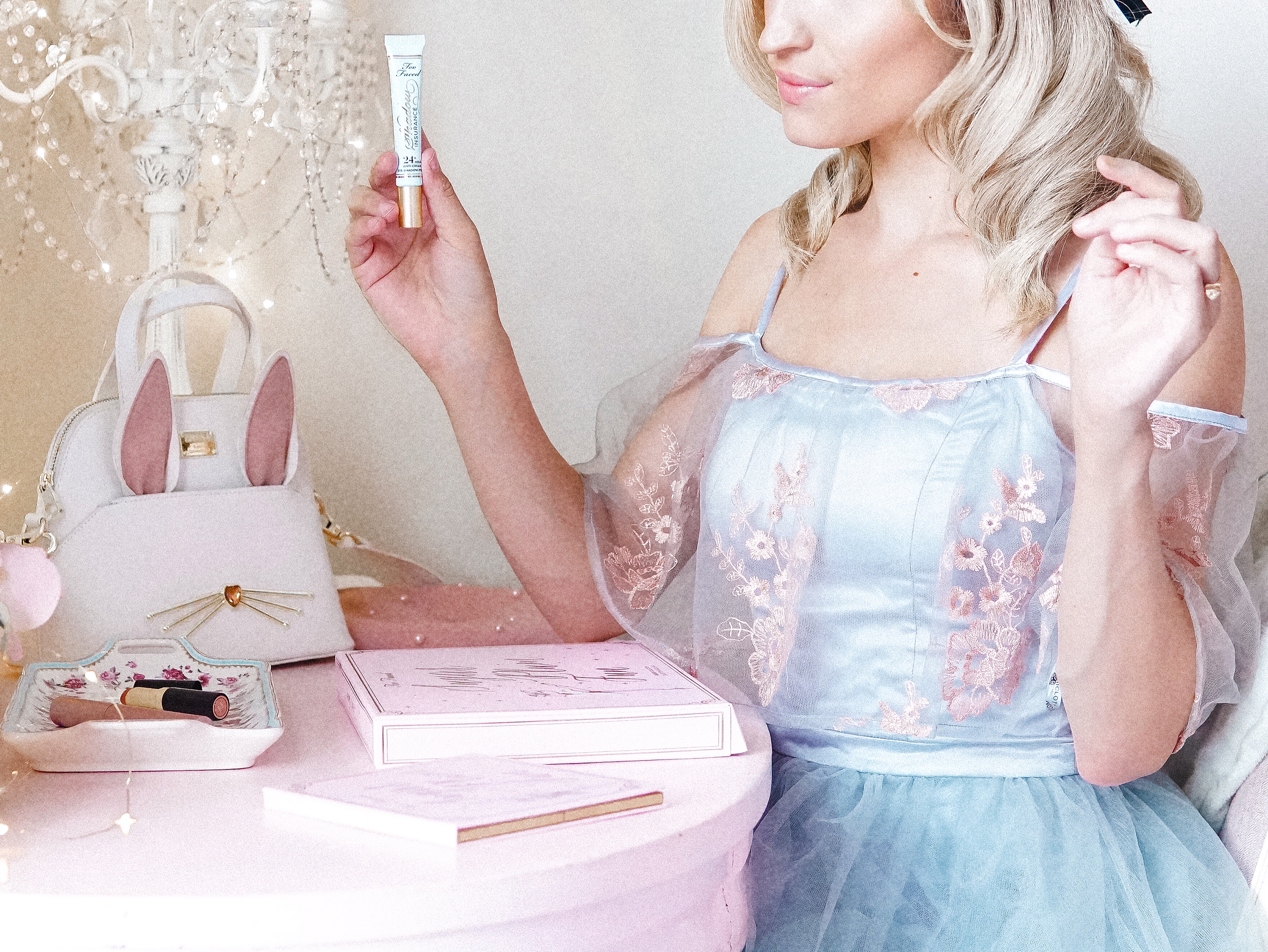 To pick up this limited edition collection you'll need to head on over to HSN.com because that's the only place you'll be able to buy it from at this time.
Don't worry though because I have the direct link for it right here.
I was SO excited to share the Sugar Plum Fun Palette with you in this post but the fun doesn't end there. I also got another palette from Toofaced recently and you wouldn't believe just how cute it is!!
This palette is called the Clover palette, and when it made its debut to me it arrived in a pink Toofaced fire hydrant. I have to tell you when I saw that fire hydrant I had NO IDEA what would be inside it lol.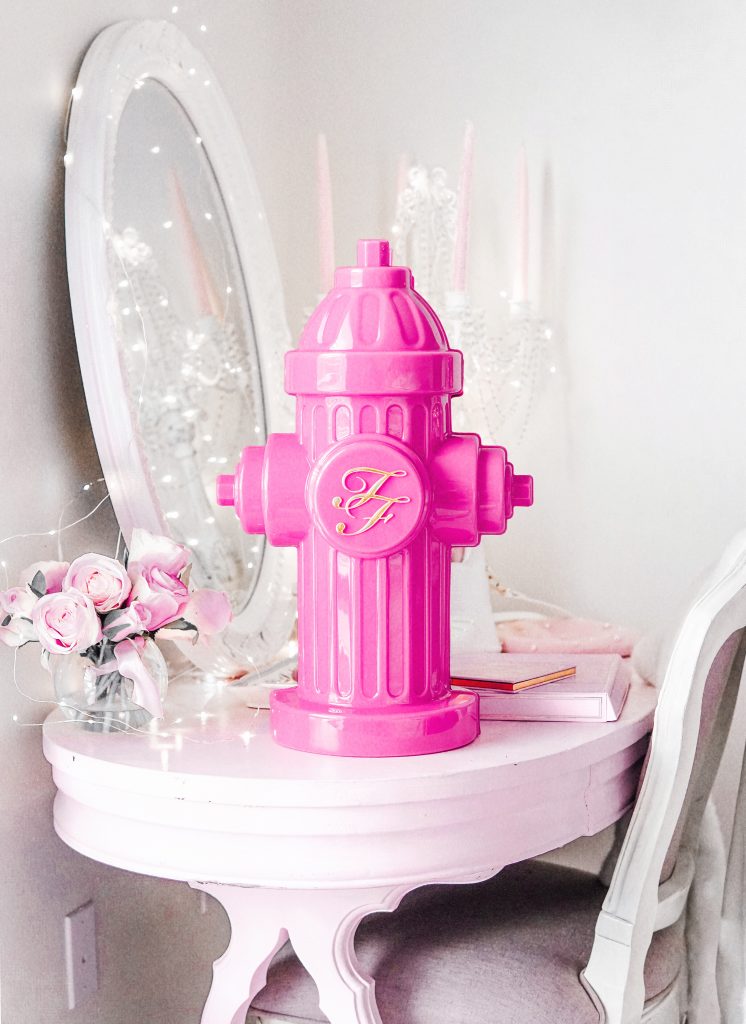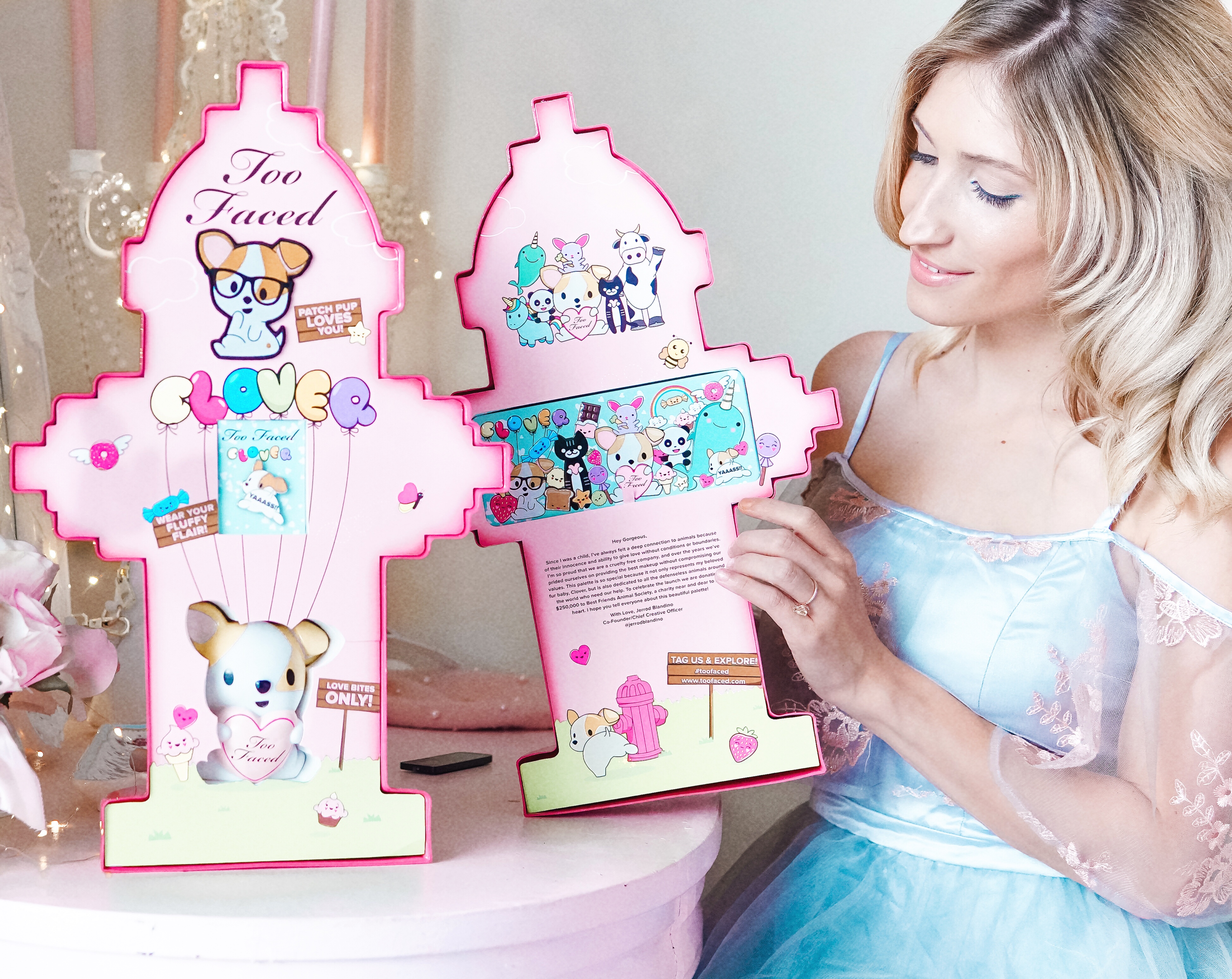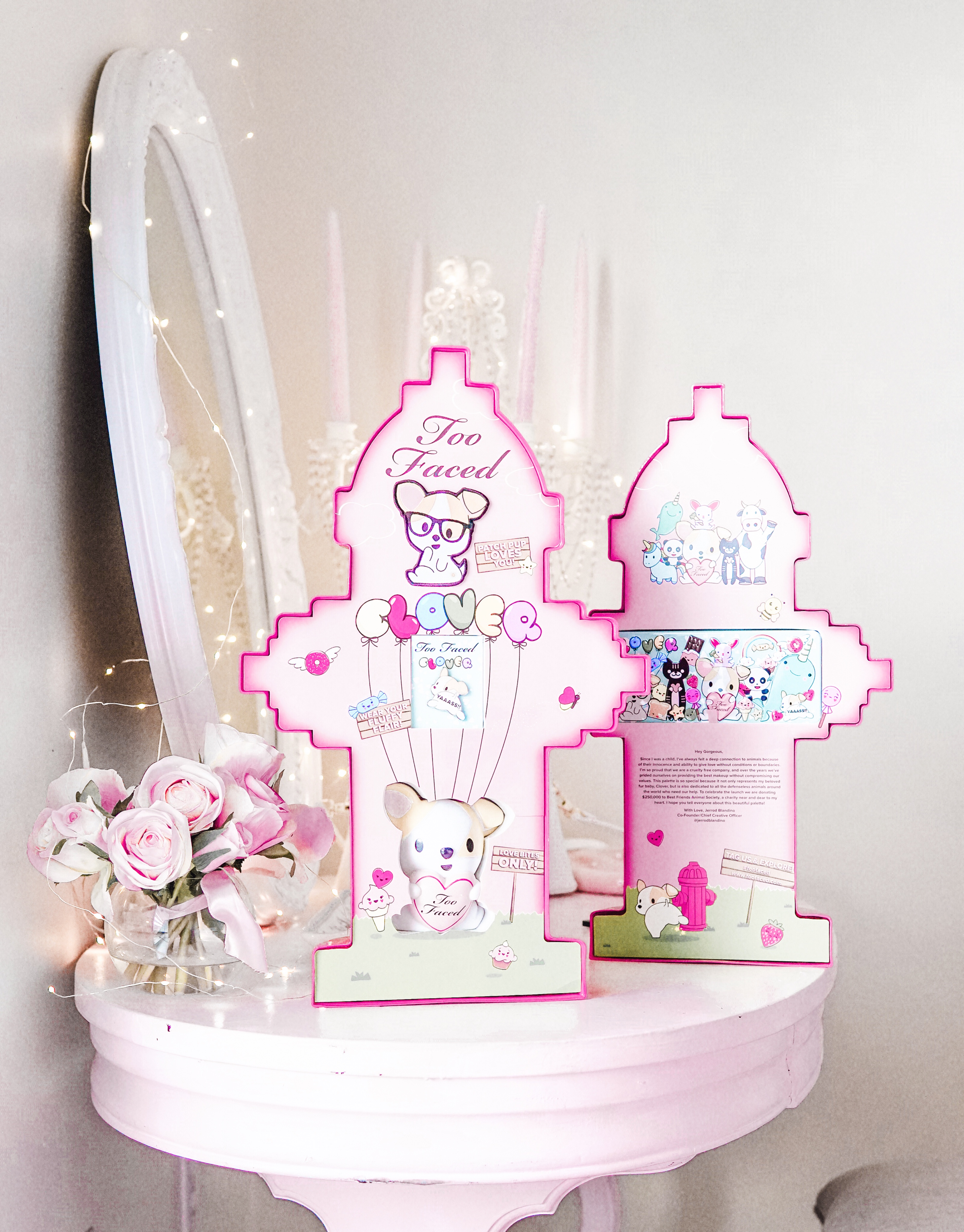 Inside was the Clover palette, a sweet little puppy squeaky toy, and a puppy pin.
This palette is the first ever TooFaced.com exclusive palette! Inside features 18 never-seen-before shades that include pretty neutrals & fun colors.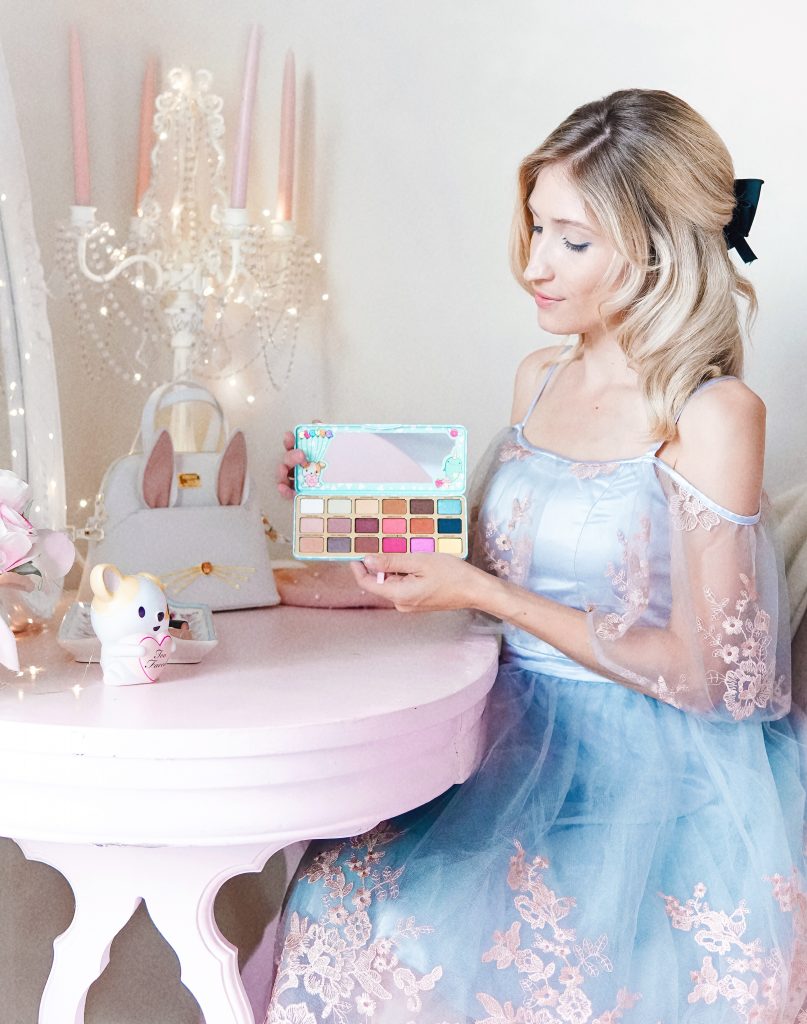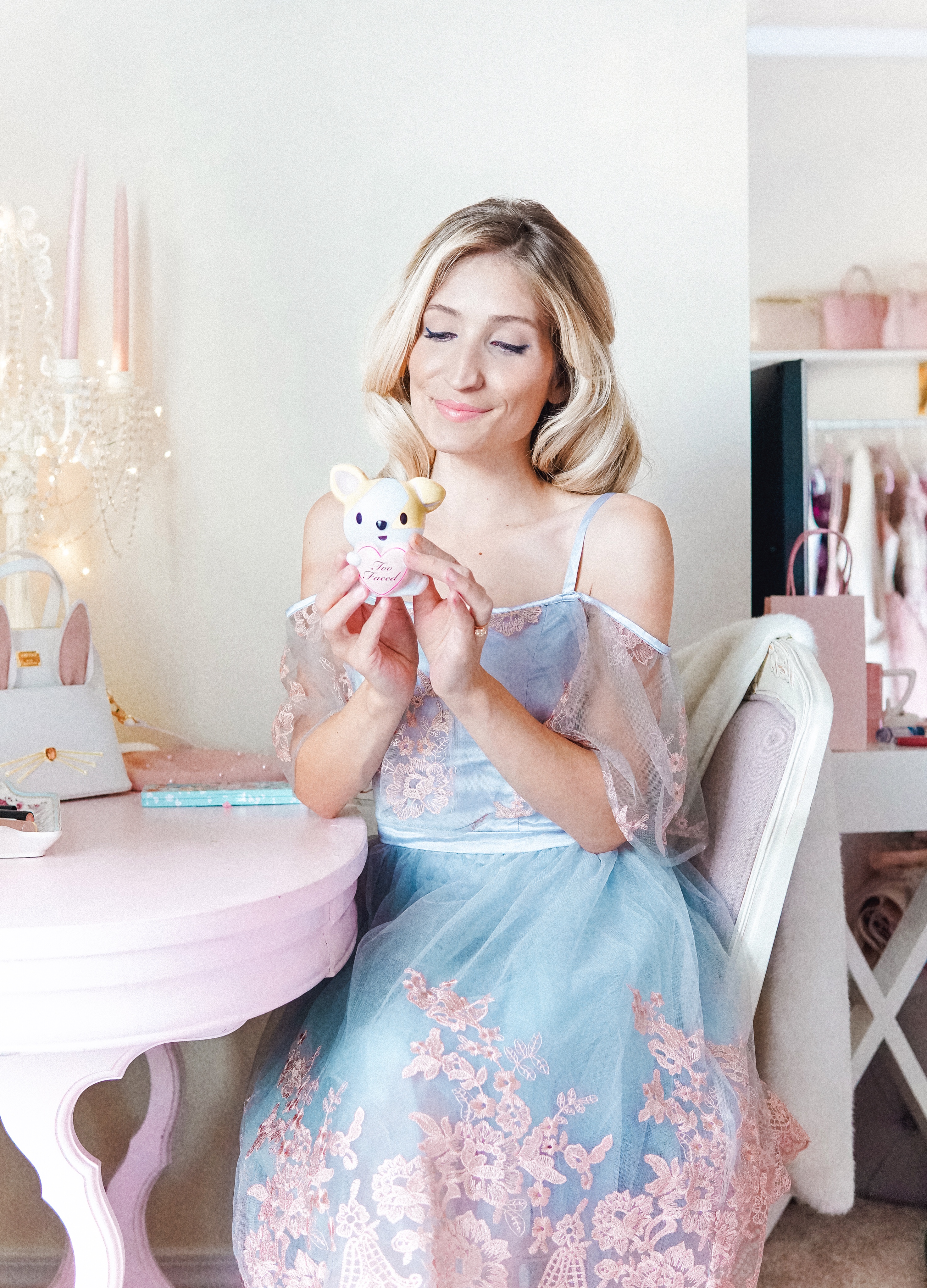 The Clover palette was inspired by the founders of Toofaced's sweet little puppy and is also a celebration of the fact that Toofaced remains animal-cruelty free.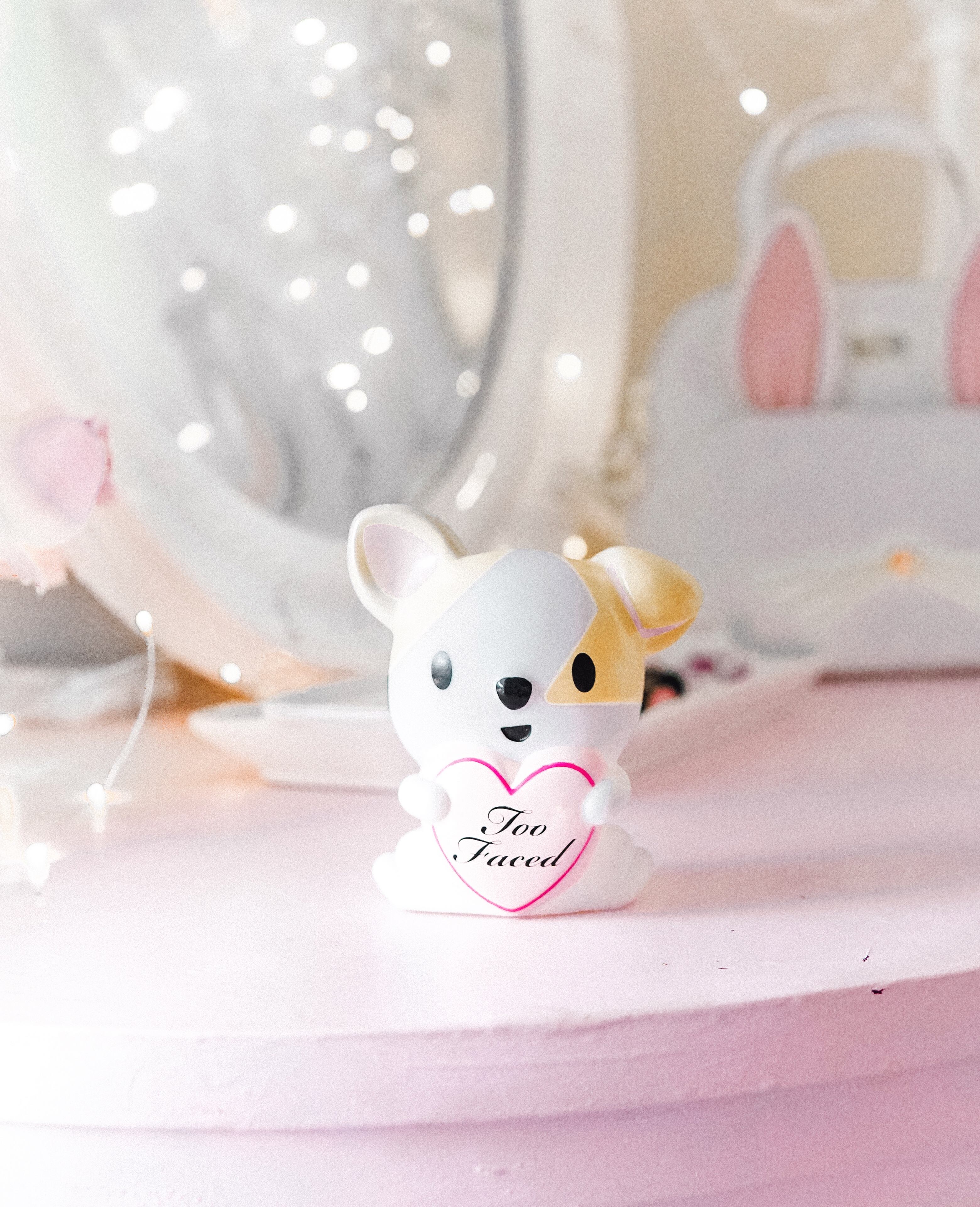 What is not to love about that?
Find this pretty little thing right here.
Any-hoo, I am off to play some more with these darling palettes and prep for some fun makeup looks for the holidays. I just may have to come back and show you!
xo.