I couldn't be more ready for spring this year and my outdoor decor is right there with me!
In the dreadful month known as January I found myself masterminding my outdoor spring decor plans on the Grandin Road website.
Their Christmas decorations didn't disappoint one bit, and their spring collections ladies, are simply to die for. Call me over dramatic but I'm a spring baby and who doesn't love the idea of the sun coming back out along with pretty blossoms?
Now I know January is pretty early to be planning such things but Grandin Road's items sell out super fast. Usually around this time of year their spring decor will already sell out. So it's a good idea to get the shopping and planning done early and I feel it also helps with the January blues if you happen to experience that too. Decorating excites me and pushes me to think and move forward, even on the gloomiest days.
Now for the new look, naturally I wanted to add flowers. I'm not the biggest fan of our outdoor brick exterior so I felt that adding floral just wherever I could would help me love the look of the exterior more.
Spring Tulip Love
Immediately I found myself drawn to this white tulip wreath. It's so beautiful & you could style it indoor as well. Get this here.
What I really found exciting though was the tulip swags. I've never tried adding these before and I'm so glad I did because it really makes our exterior pop.
To add them to our outdoor lights I simply tied a clear string through a metal loop on the top back of the swags and hung them over the lights. And Voila! Get these here.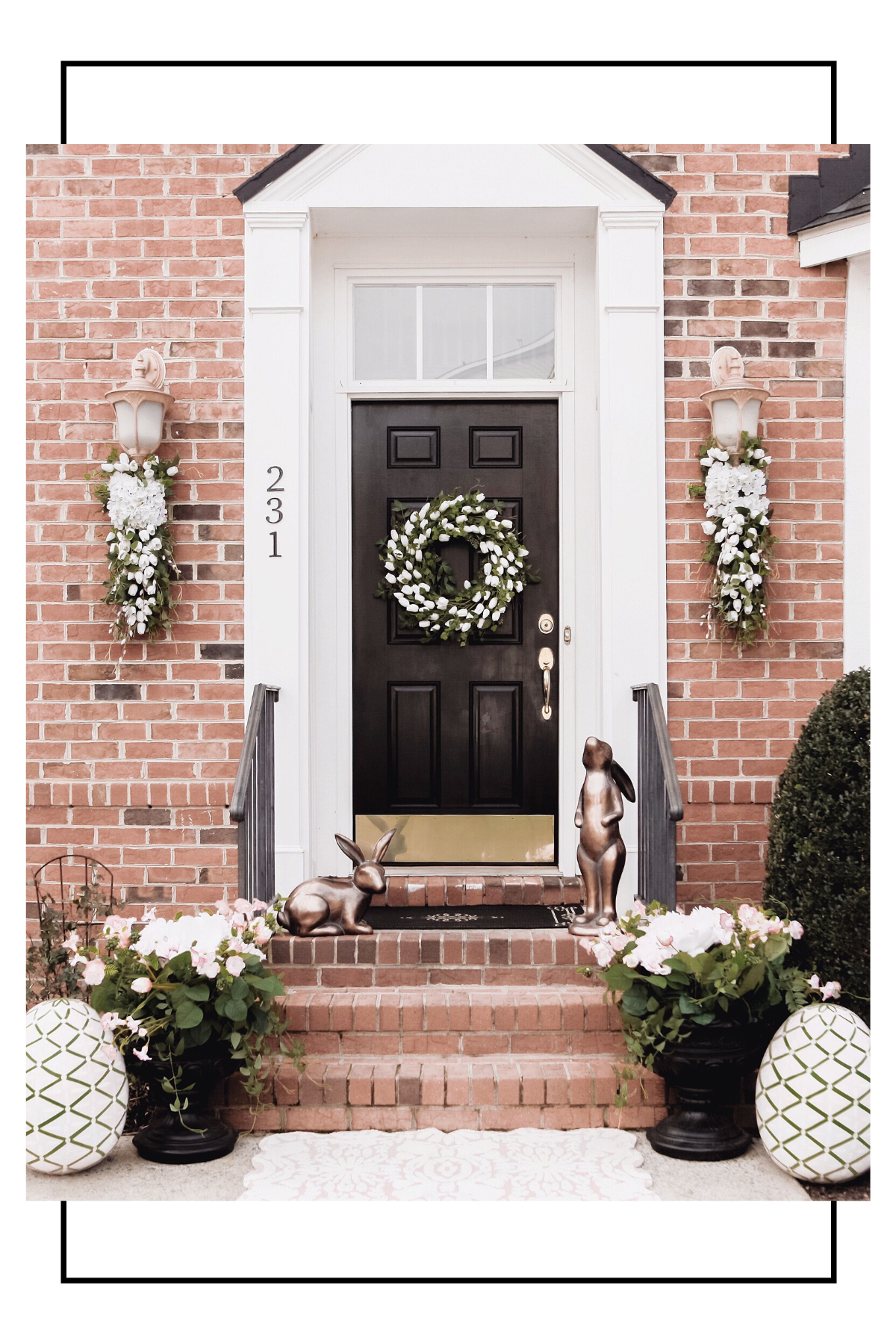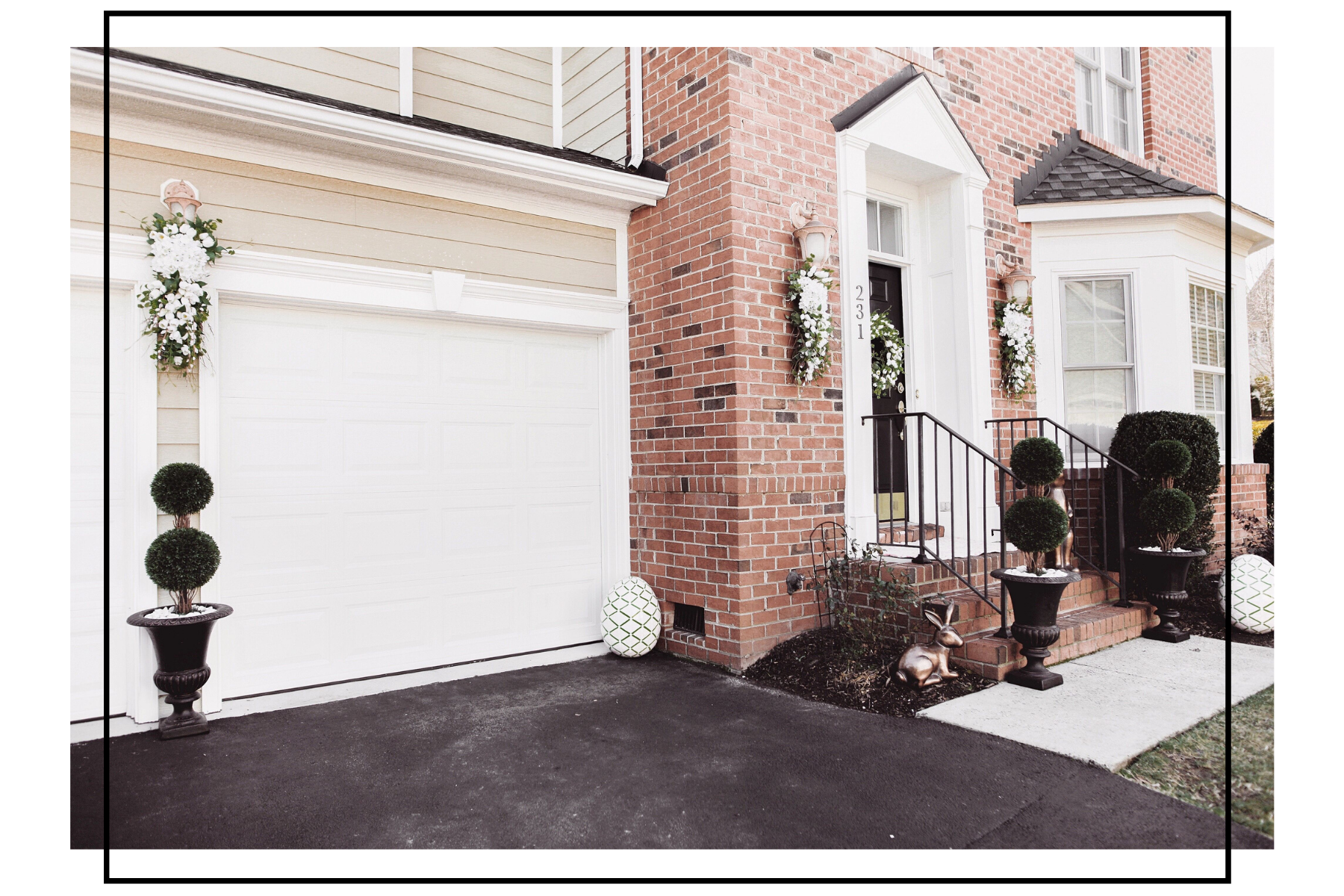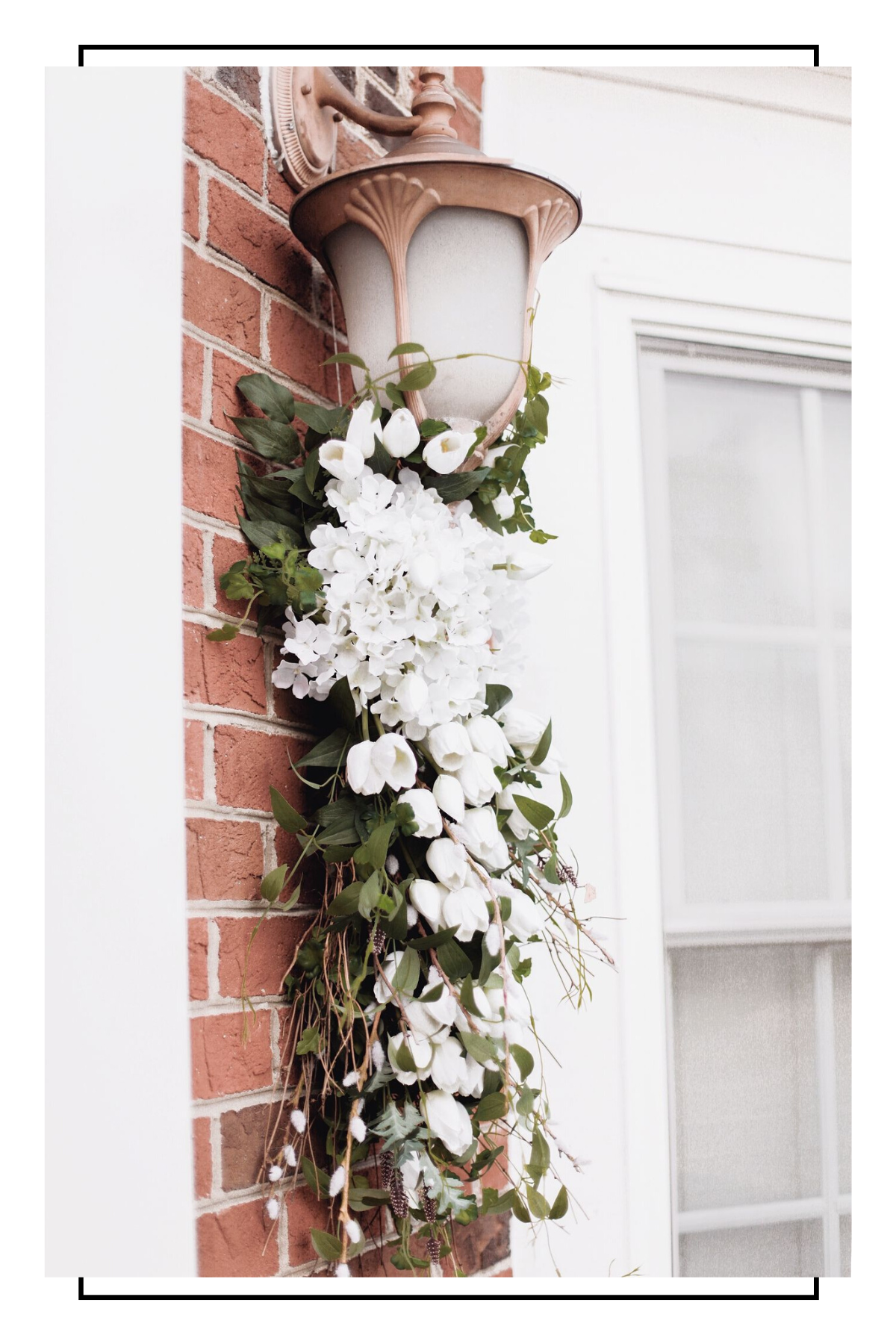 Blossoming Blooms
For more floral magic I went with their blooming blossoms which feature pink tulips and hydrangeas. I paired these beauties with Grandin Roads Lucas planters. They're just the right height for displaying these blossoms in a way that makes them truly shine. Find them here.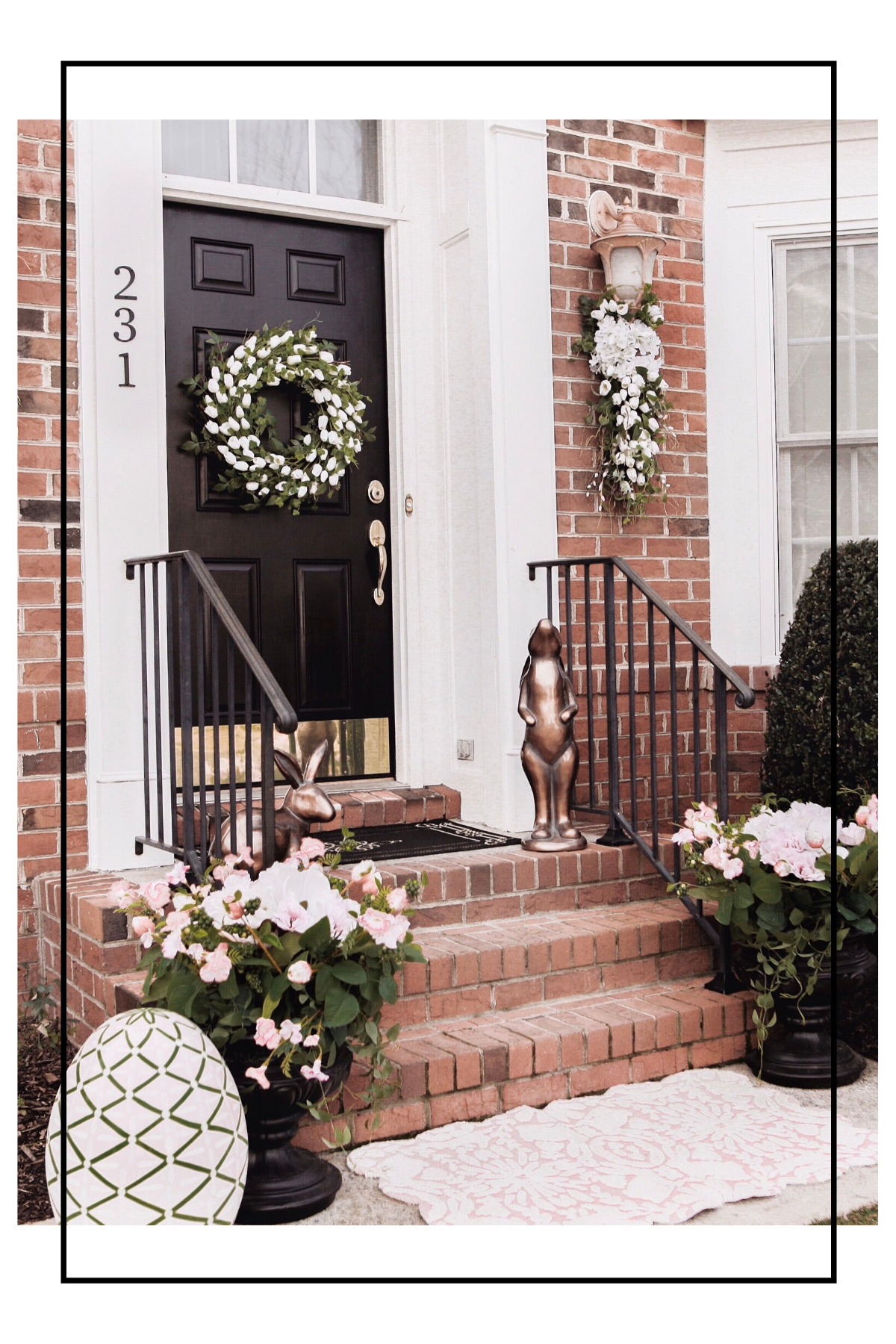 All about those eggs
For Easter I thought that cute lattice eggs would be perfect to pair next to the blooms or even spread throughout our garden area once it's time for real florals to make their debut. Get these here.
Pink Please
Another Easter favorite is this pink bunny door mat which goes beautifully at the end of our porch steps and at the top as well. Get it here.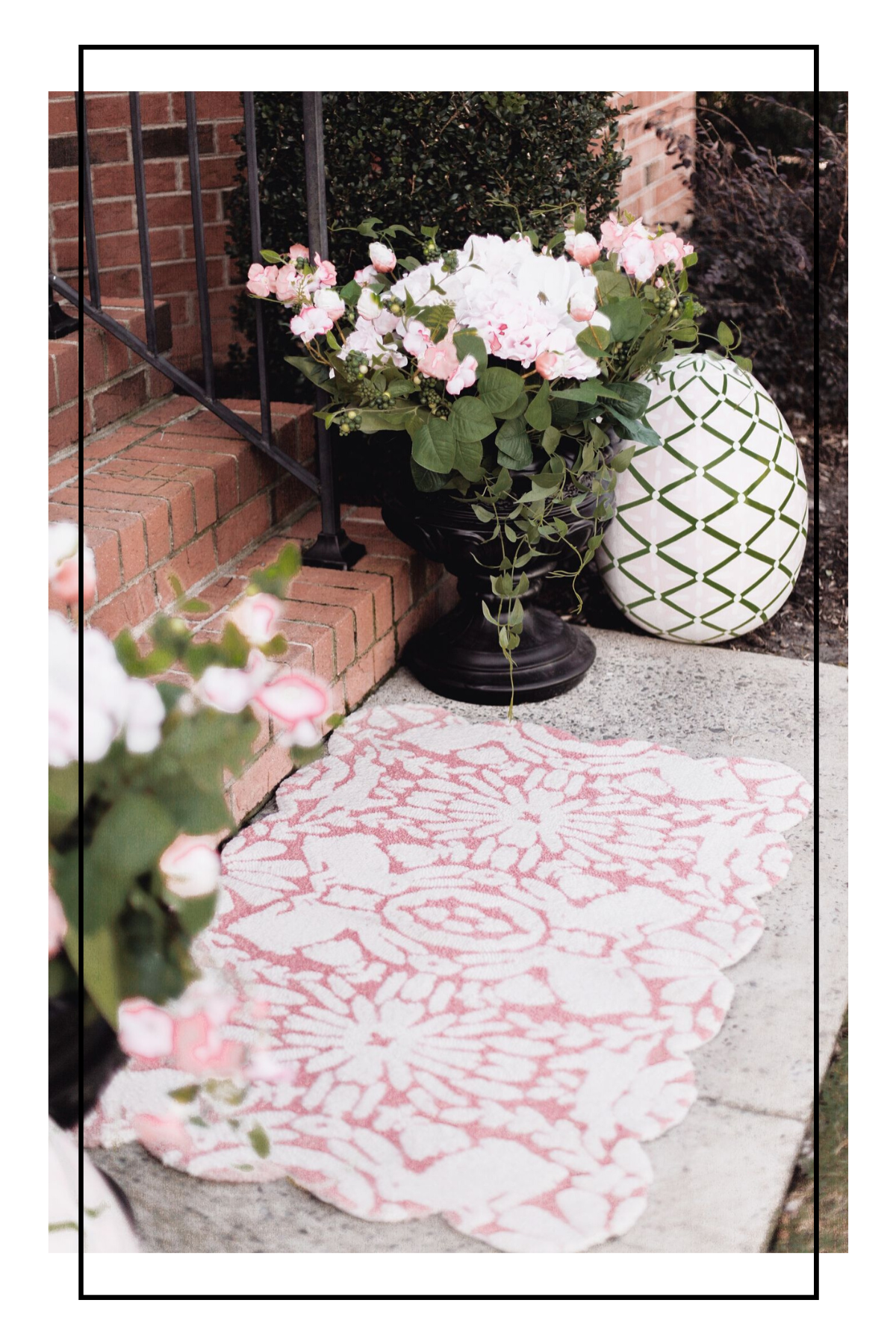 Bunny Love
I also found these super cute bronzed bunnies which I've found my self arranging them in different ways on our steps or around the porch area. Find these here and here.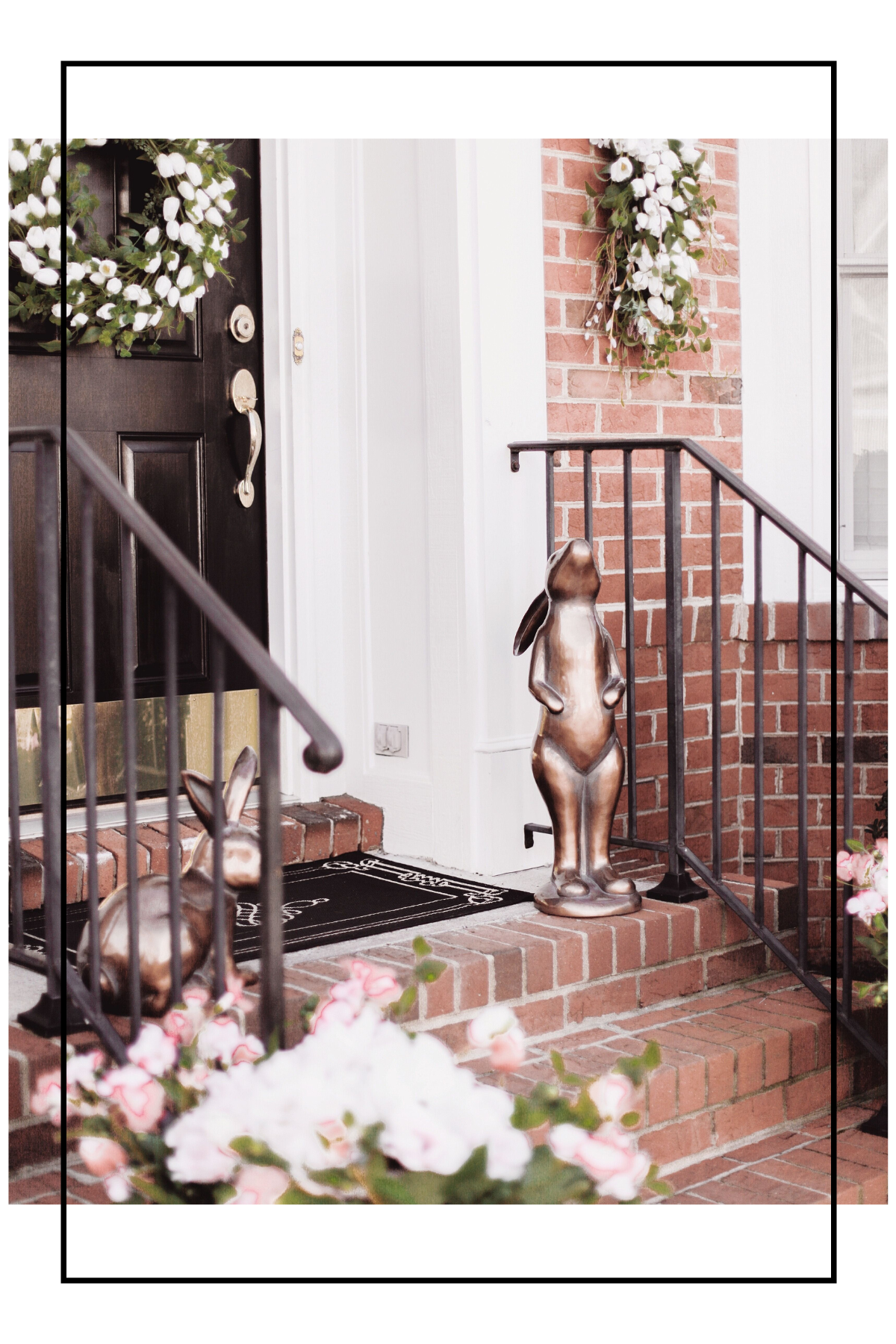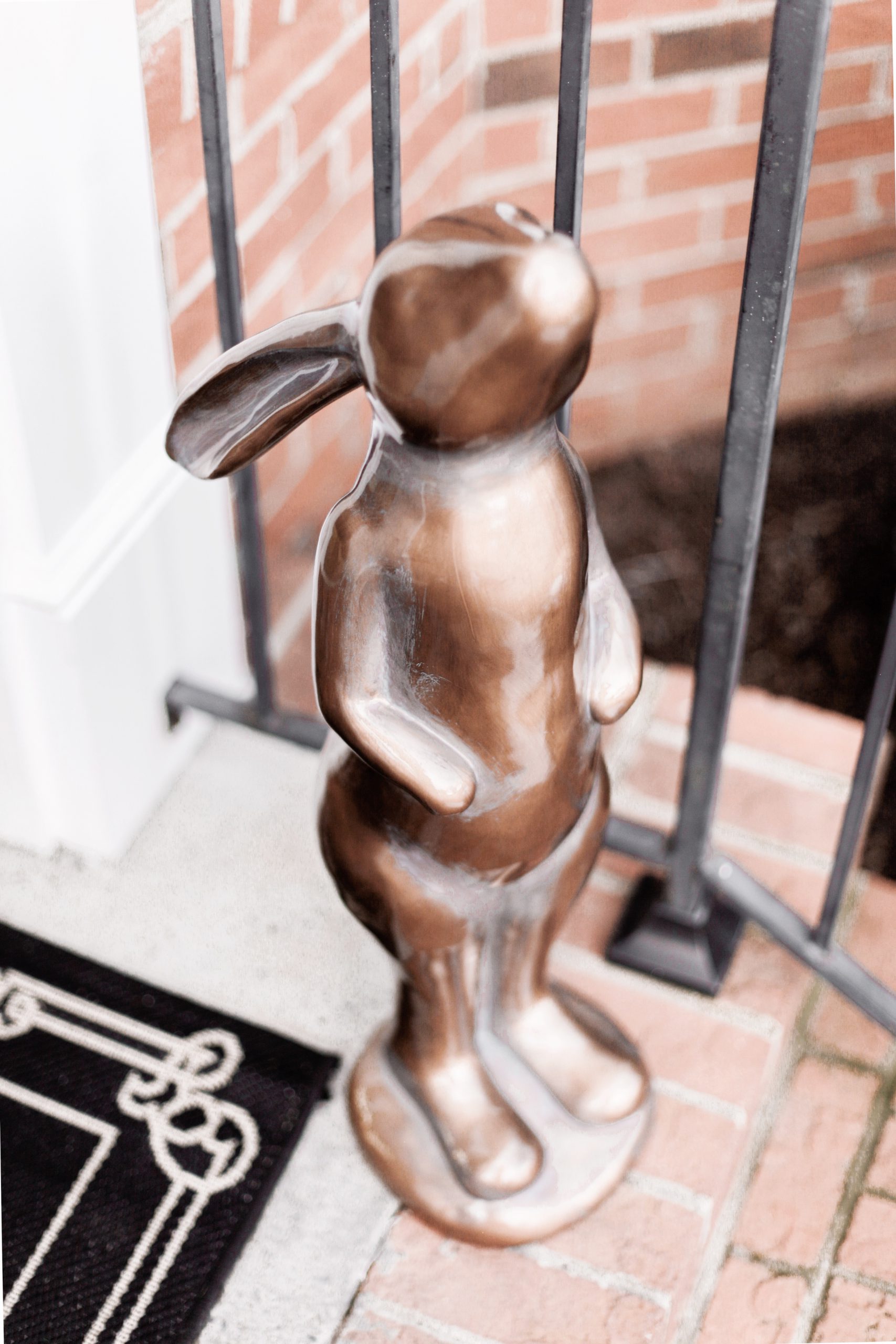 Topiaries
And to switch things up I also got Grandin Roads Ball Topiaries which honestly I have been wanting for our home for the longest time.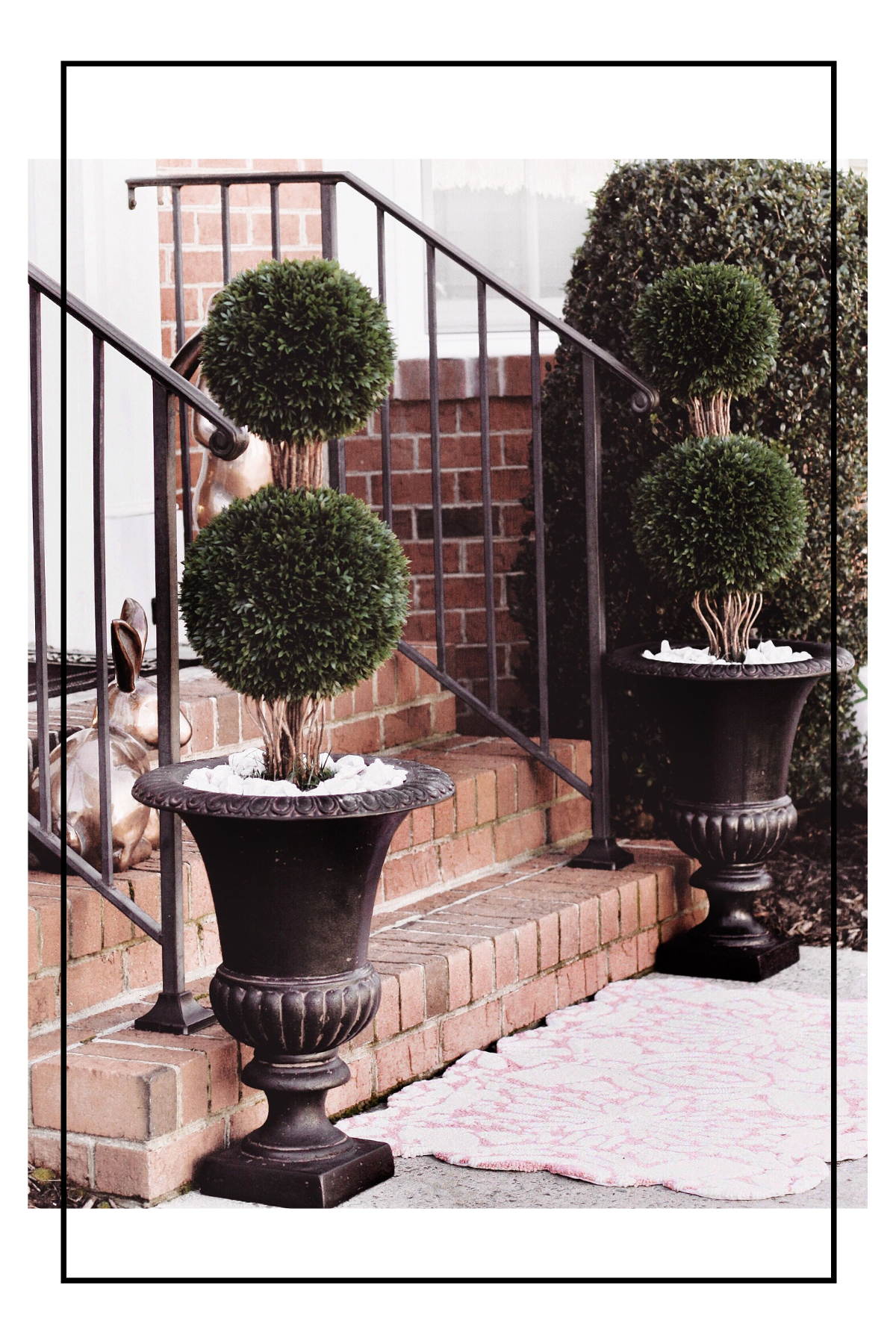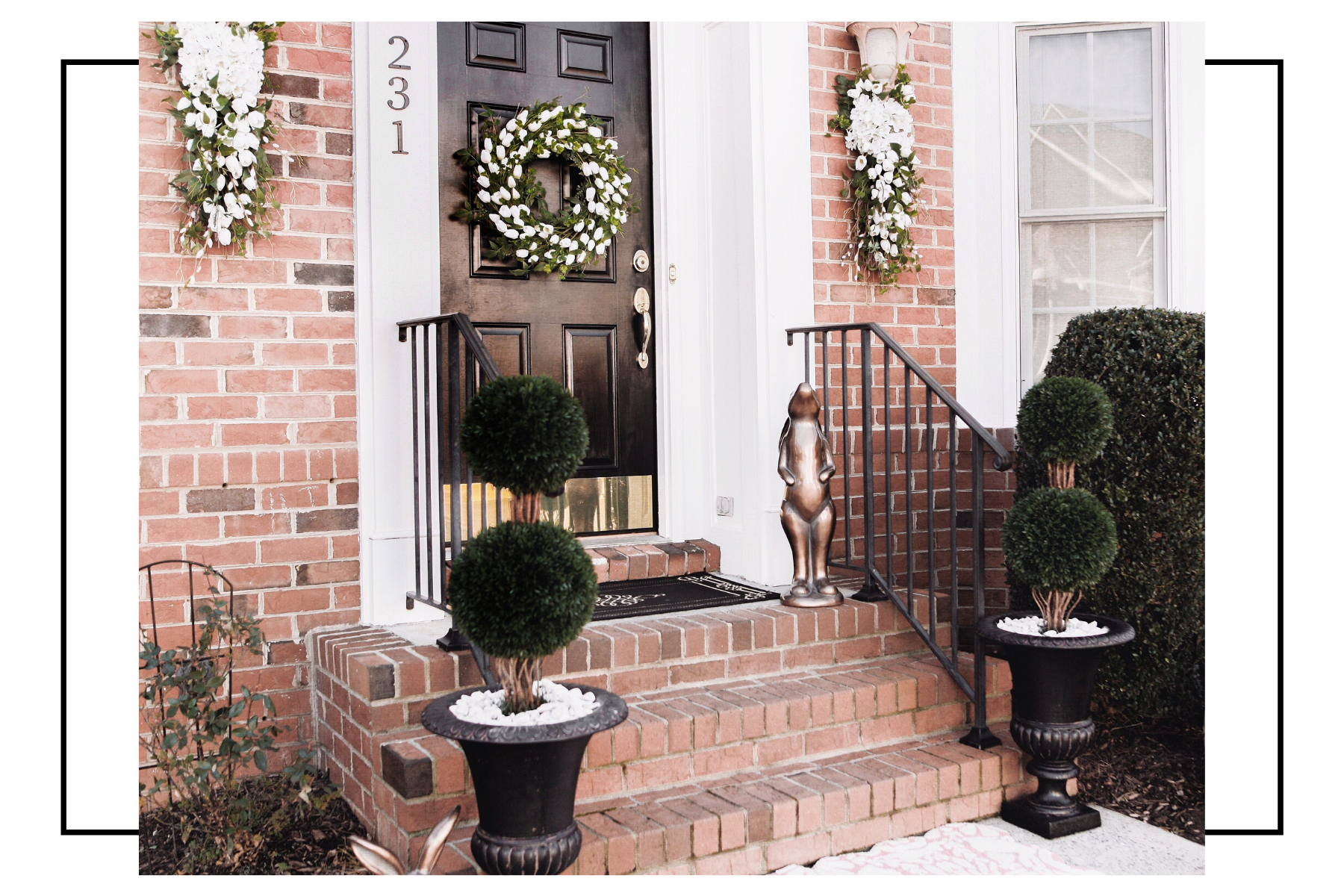 They give such a classic touch to the exterior and are even better in person. I used the same Lucas planters as shown for the blooming blossoms for these as well. Find the topiaries here.
I hope you loved these pieces just as much as I am loving them and if you don't be sure to look more around at Grandin Road. They have such a fabulous selection of decor for in and outdoors. I'm positive you'll find something you LOVE.
Keep an eye out late next week – early the following week because I will be featuring a total room revamp here with Grandin Road as well.
xoxo.