Pretty & Feminine Additions To My Girly Decor
In this post I'm going to share with you new decor that I've recently acquired and also show you how I've styled them in my home to create a feminine and glamorous look.
I'm always looking to find new products to add to my home to make it that much prettier.
Recently, I was browsing the lamps plus website and found shabby chic & feminine decor that I thought would be perfect for adding to my home.
A huge selection of lamps, especially chandeliers, which I just love, is what Lamps Plus is known for.
There's also a lot of home decor on the site as well.
 I found candelabras and decor that I thought would be perfect for my home, while searching Lamps Plus's site.
What I found & What I Love
First, I found this beautiful candelabra that's incredibly gorgeous. I thought that it would look perfect in my dining area to help add that glamorous style that this room really needed.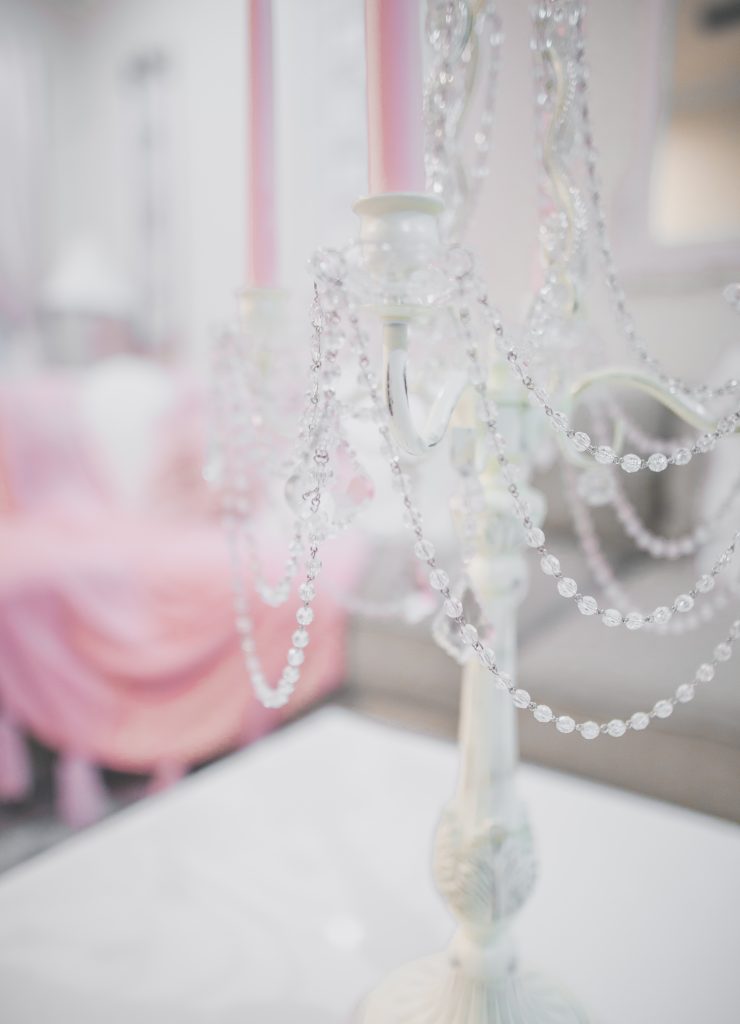 The candelabra features beautiful crystals with the base being an off-white shade.
I thought that it would go very well with baby pink hued candles so I put them together and really love the look.
The candelabra is also very well-made. It's not the kind that you'd expect to not last long. It's really sturdy and quite heavy which should last me quite some time and that makes me very happy.
I actually purchased two of these, one for the dining room and the other to add more of a glam look to my living room.
One thing about me is that I'm really terrible about reading the dimensions of things before buying them.
The candelabras together were too large for my table and initially I was hoping they wouldn't be too big.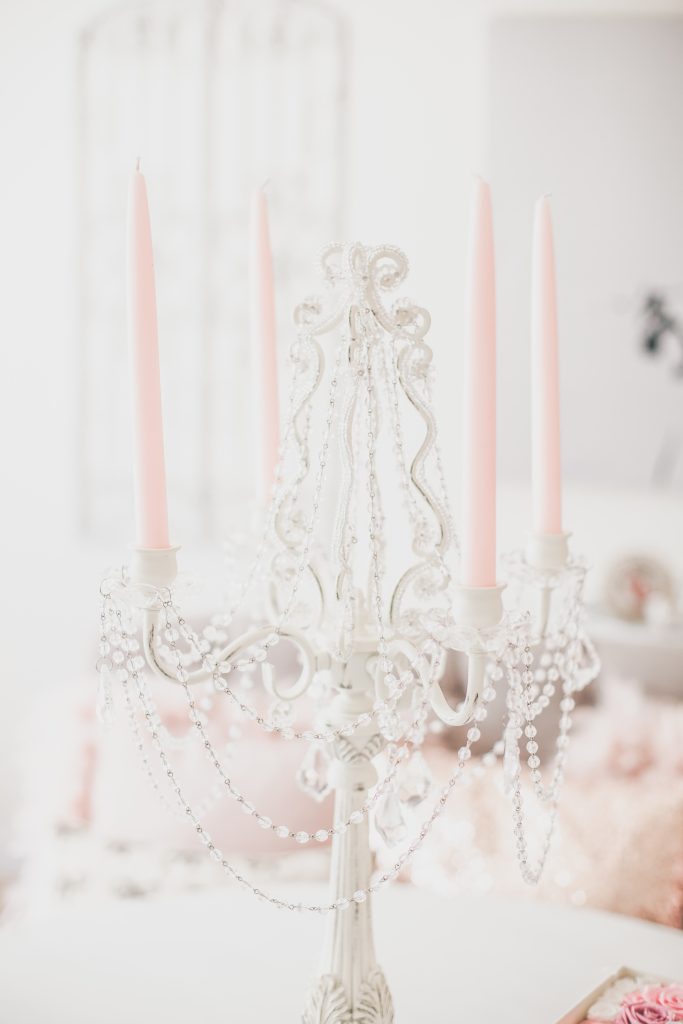 This worked out though because just having a candelabra for the dining table is more than enough.
Wall Decor
I was also in search of wall decor for my dining area. The walls have been a bit bare for my taste. Finding pieces that I thought would work for my dining space, took me quite some time.
Luckily, I found these two wrought iron gate-like pieces that are also an antique white.
I am such a fan of the shabby chic look and that's exactly the style that these pieces exude.
While I love the shabby chic style, I don't want my home to be completely that decorated in that fashion.
 I want it to be a mix between shabby chic & glamour and I feel that these pieces help bring this desire of style to life.
After combining my new wall decor with the lovely candelabra and dining set, I completely fell in love with it.
Final Thoughts
I'm so happy to have added this new decor to my home and was pleasantly surprised to find them at lamps plus, as well.
 I'm always looking for new decor that has a feminine style to it.  Mostly I find it quite challenging, especially here in the US. The feminine look just isn't that popular, unfortunately.  That's what made the ease of finding these pieces that much better.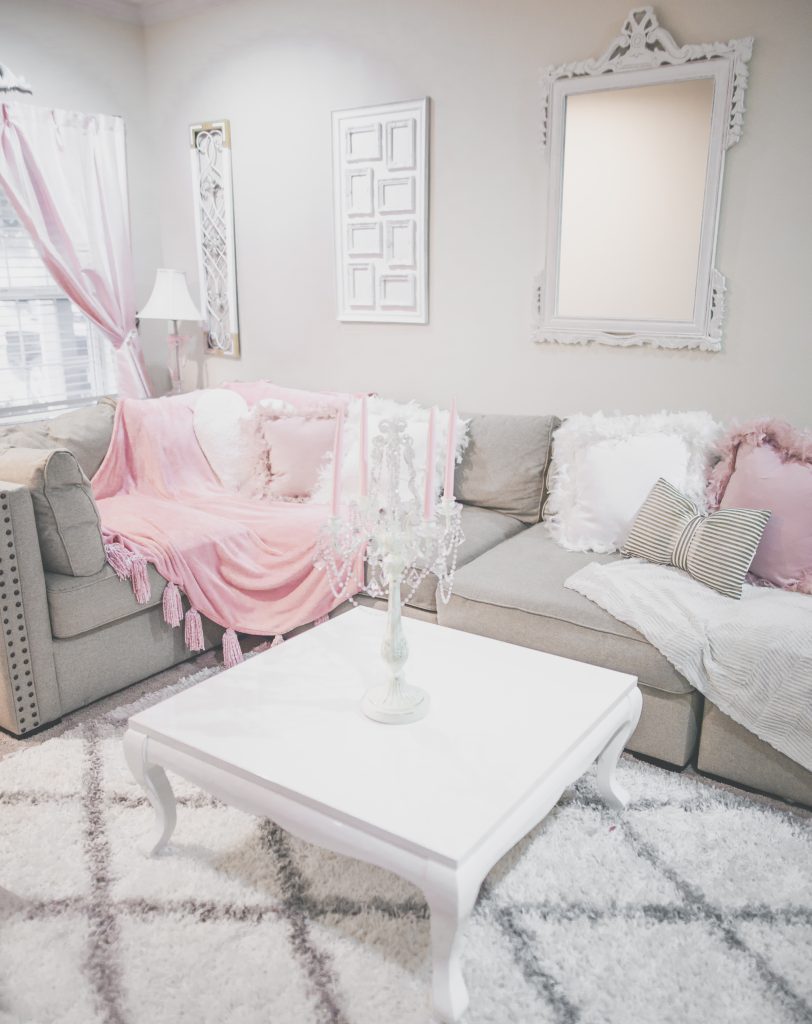 Honestly, I'm working towards hoarding as many pretty things as I possibly can get my hands on, so that one day they'll fit perfectly with the castle that I plan on having… I only wish that I was kidding right now…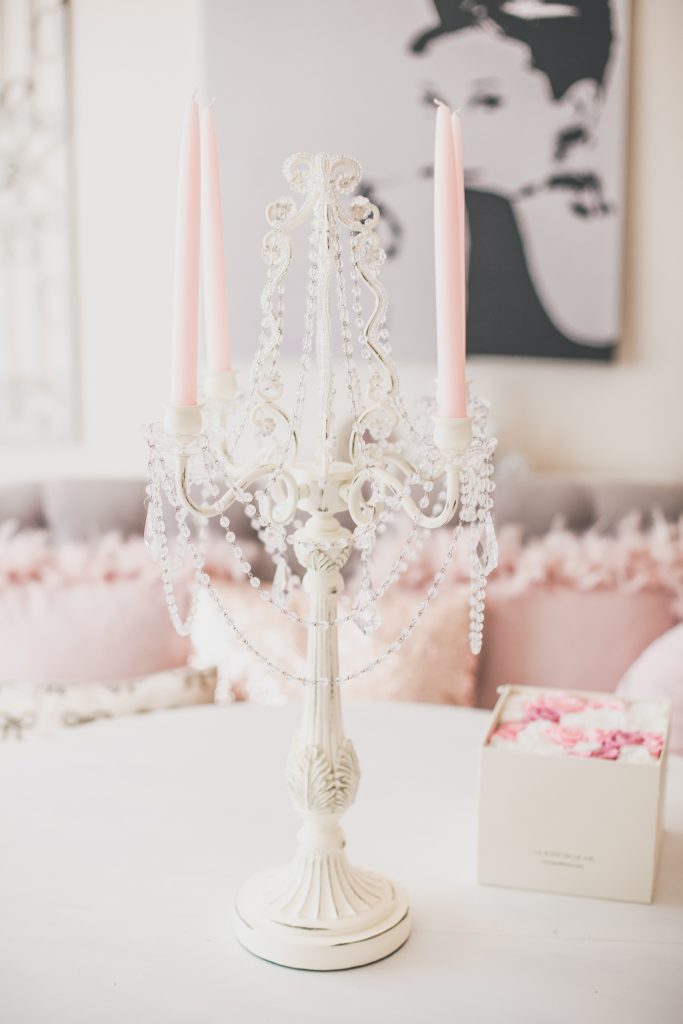 If you'd like to shop these items or see what other pretty things you can find here are the links: Candelabra + Wall Decor.
I hope you like my new pretty pieces as much as I do. I can't wait to share the next coming post with you!
Ta ta for now my lovely!
xo,
Lexie