Forever 21 shopping haul + What I've added To My Spring Capsule Wardrobe
I just Love forever 21! Don't you? They have something for everyone. Even for someone like with me with a very specific style. Spring is on it's way so I did some shopping and added to my spring capsule wardrobe.
My Spring Capsule Wardrobe
Now that we're headed into the spring, i'm adding to my spring capsule wardrobe.
What this is exactly, is a combination of pieces I've curated that I can mix and match to wear all season.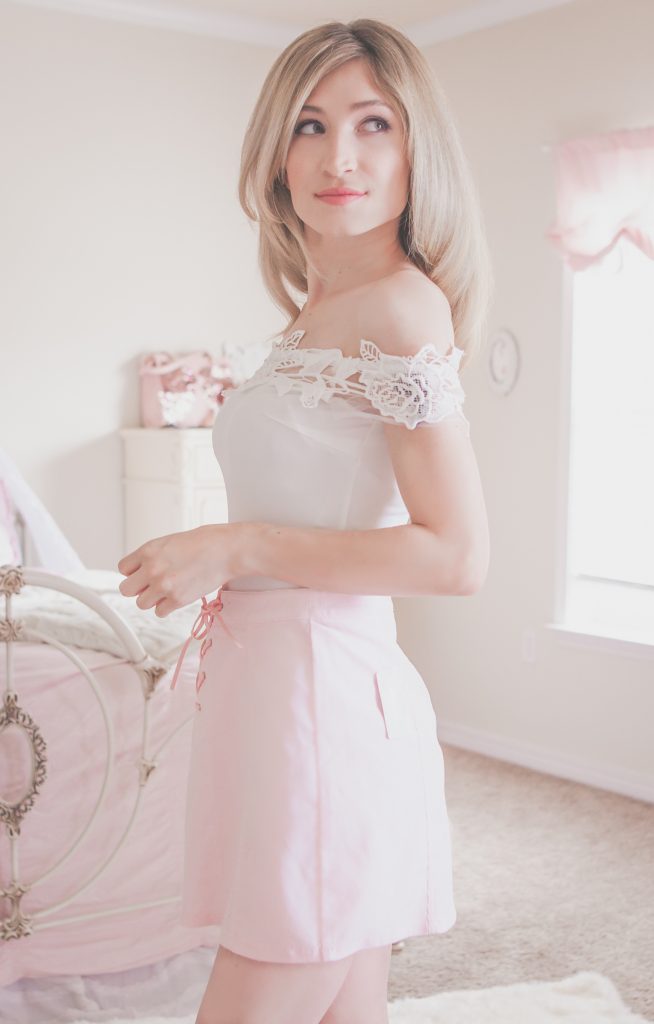 This includes dresses like the ones I showed in my previous blog post + blouses + skirts + cardigans & accessories.
These are all going to be my "go to " pieces for the season.
So while shopping online at Forever 21 I started searching for key pieces to add.
Mainly I needed blouses that featured lovely details + pastel colors.
So here's what I found..
The Skirts
I also wanted to add more skirts to my wardrobe but was let down with the lack of selection that was available.
However, I found a few skirts that I thought were worth a try.
The first, a pleated skirt in a color of blush pink. This made me happy, of course.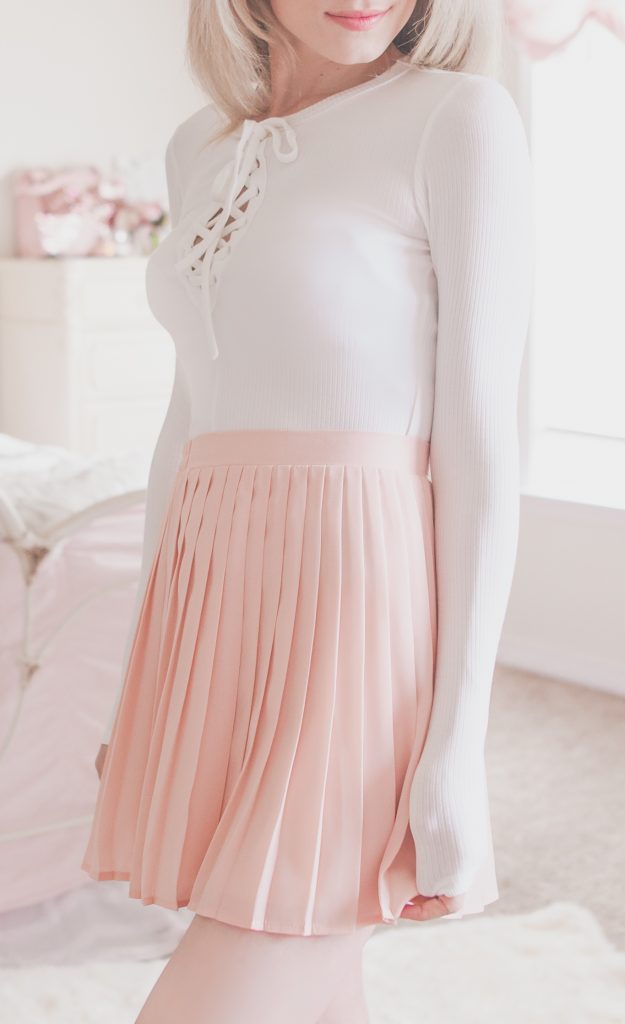 The next two selections came from a decision to be brave and try something a little new.
These skirts are what's currently popular featuring corduroy material, button up & and lace up fronts.
Out of those two, the lace up I liked best, It also came in a darling shade of pink!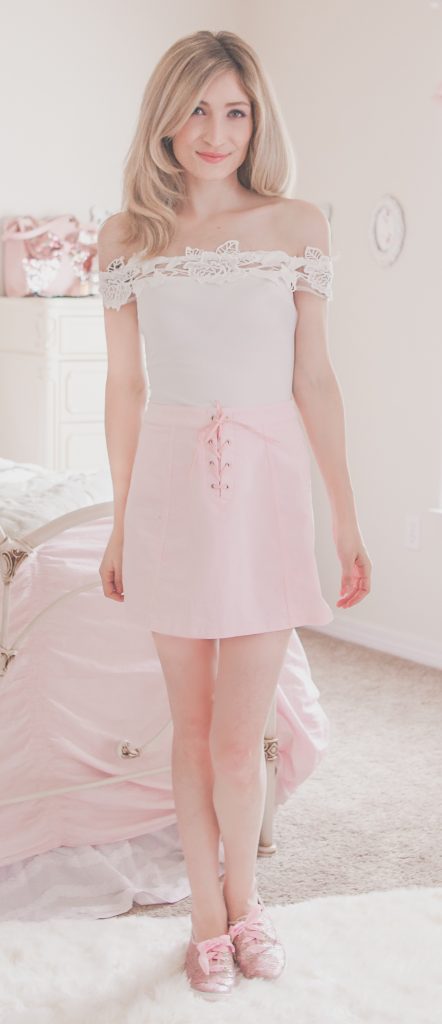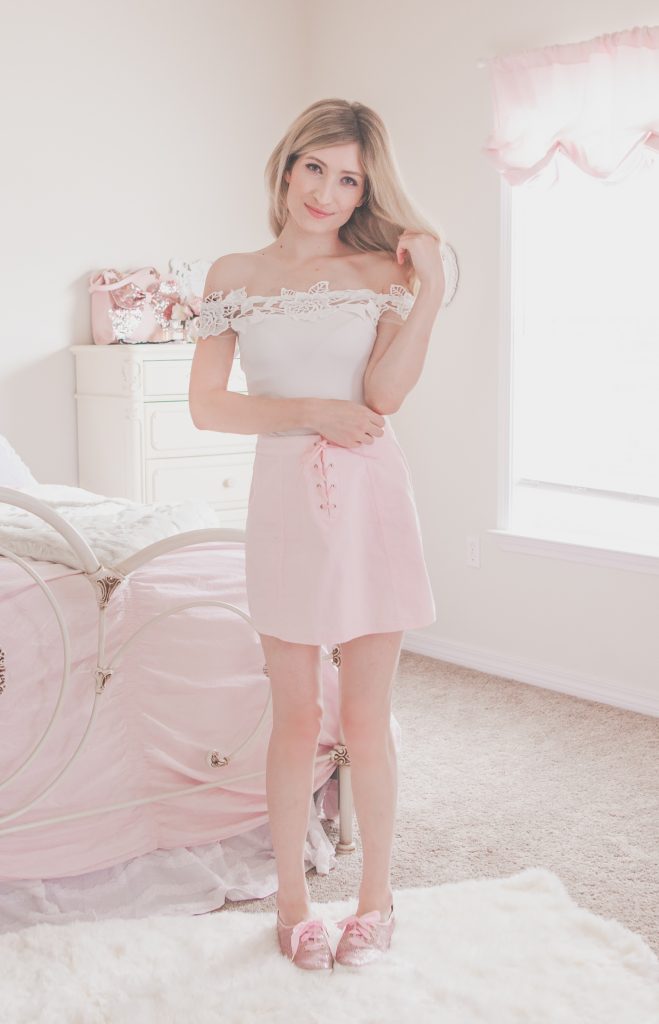 The other skirt was a beautiful powder blue but the fit was so not flattering for my body type. Because of this I didn't take any photos of it.
The Bodysuits
What I really loved out of everything I got, were these two beauties.
I totally see myself reaching for these a lot this spring and can easily mix and match them with many skirts.
One features lovely lace material across the chest and arms in a beautiful shade of pink.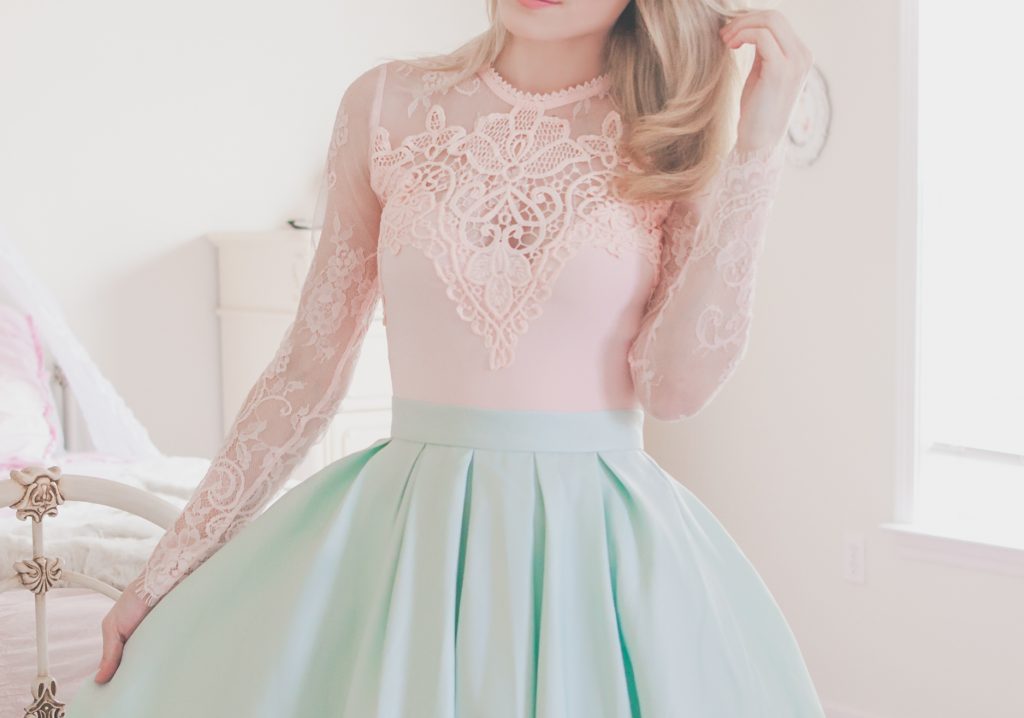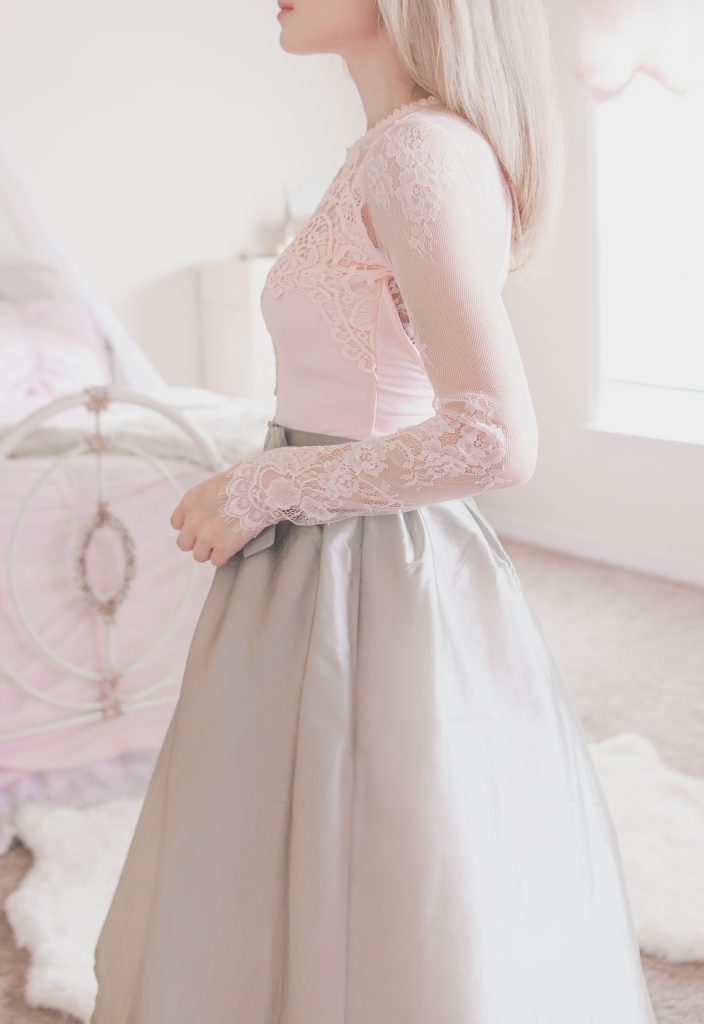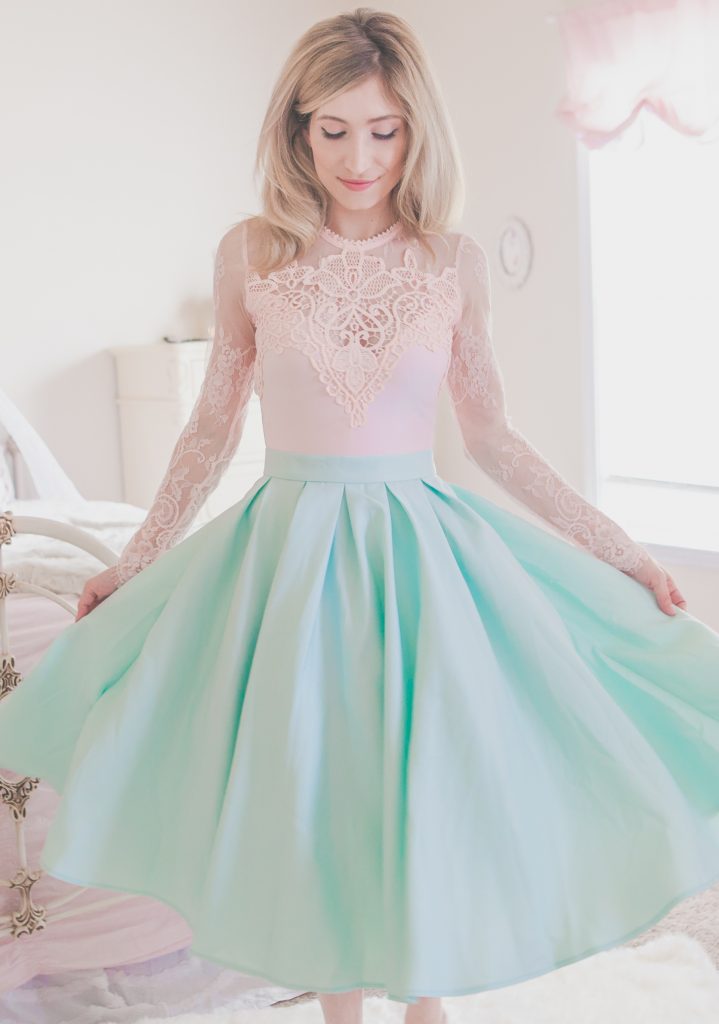 The other is so sweet yet not overwhelming with it's subtle feminine & floral details. It features off the shoulder sleeves which I adore as well.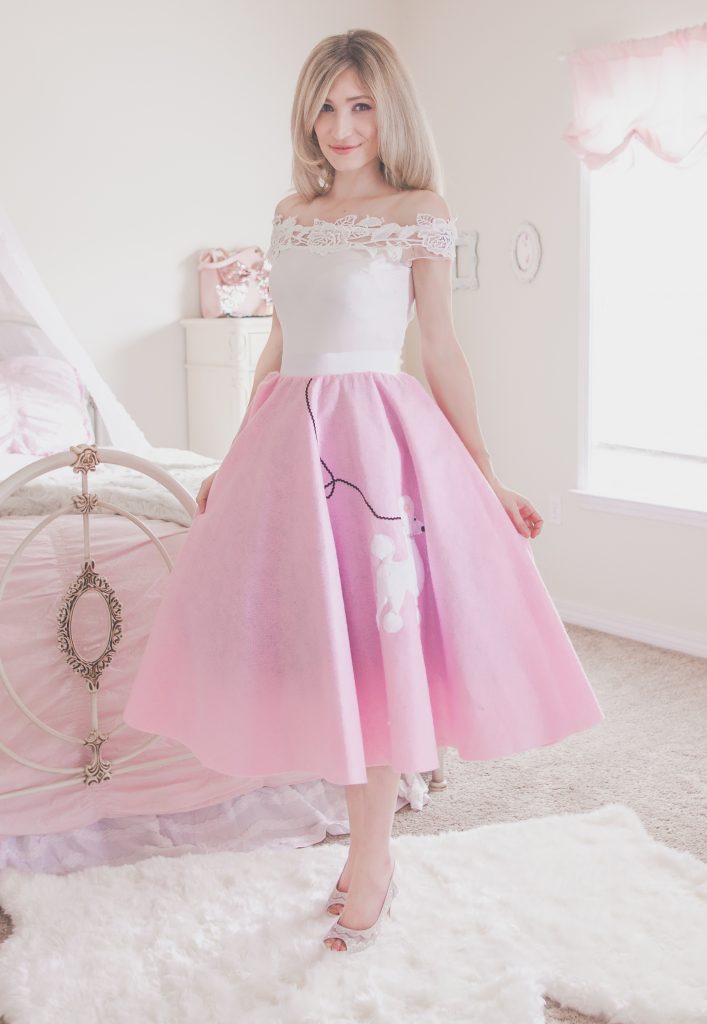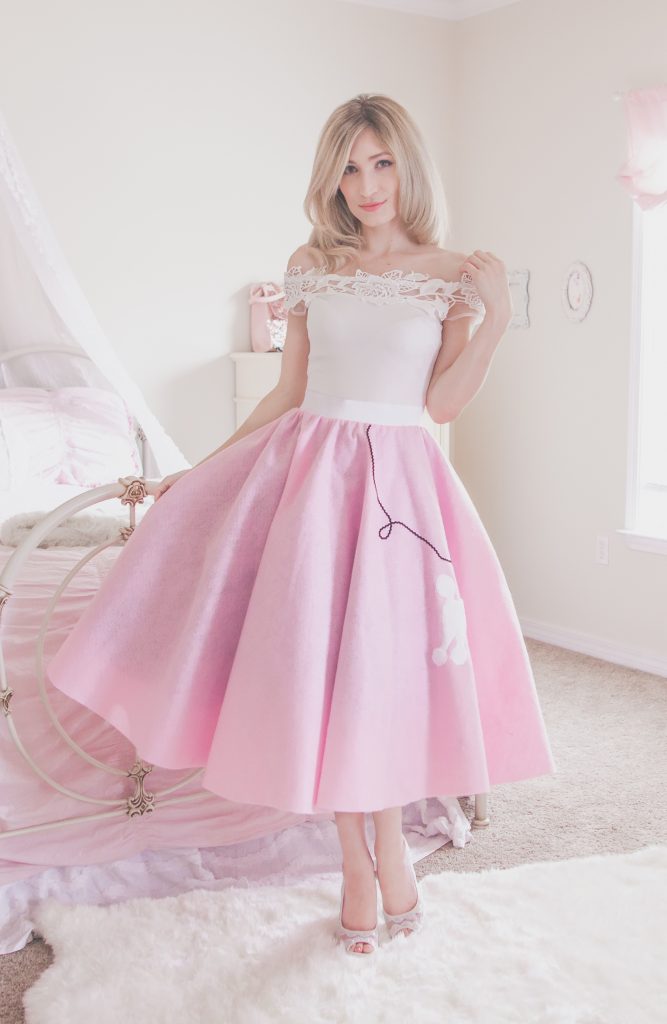 The Lace Up
The great finds just kept on coming.
I found a super cozy crop top, perfect for pairing with skirts.
Any time I find tops in this ribbed material, I have to get them.
They're not extravagant but there's something so darling about the way that they cling to my skin and form, they're easy to love.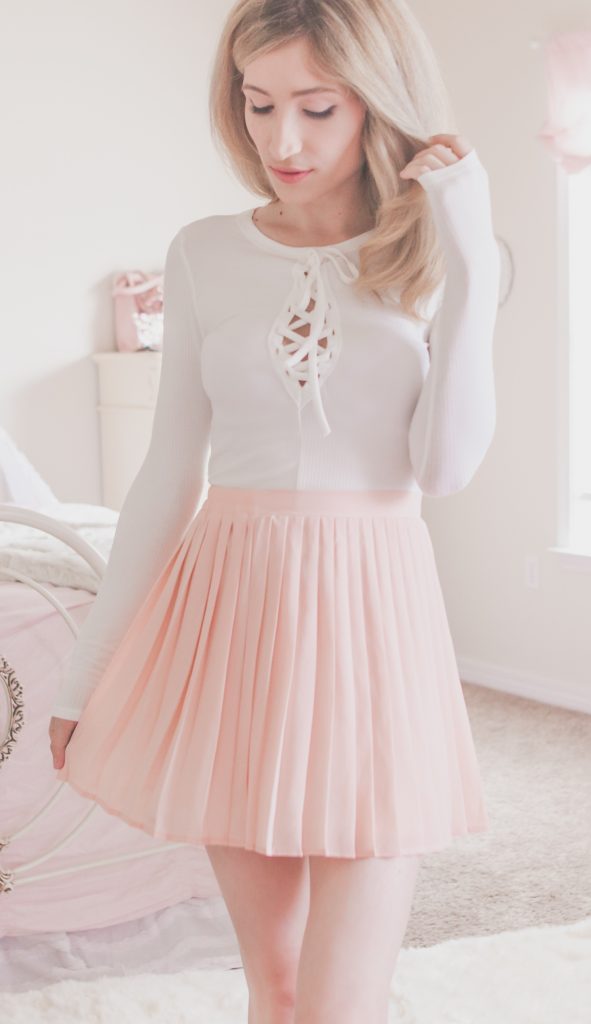 The lace up dealing of the top is such a trend right now. I'm not too crazy about that because I don't like revealing too much but fortunately it can be adjusted.
I thought the top would be really cute mixed with the pink pleated skirt I grabbed, and it turned out it was!
This blouse will make for a pretty & comfy-casual outfit, on those days I don't feel up for wearing a dress.
The Cardigan
This darling powder blue cardigan from Forever21 was also a must. It was a steal and it looks cute with this outfit and a lot of the dresses I have as well.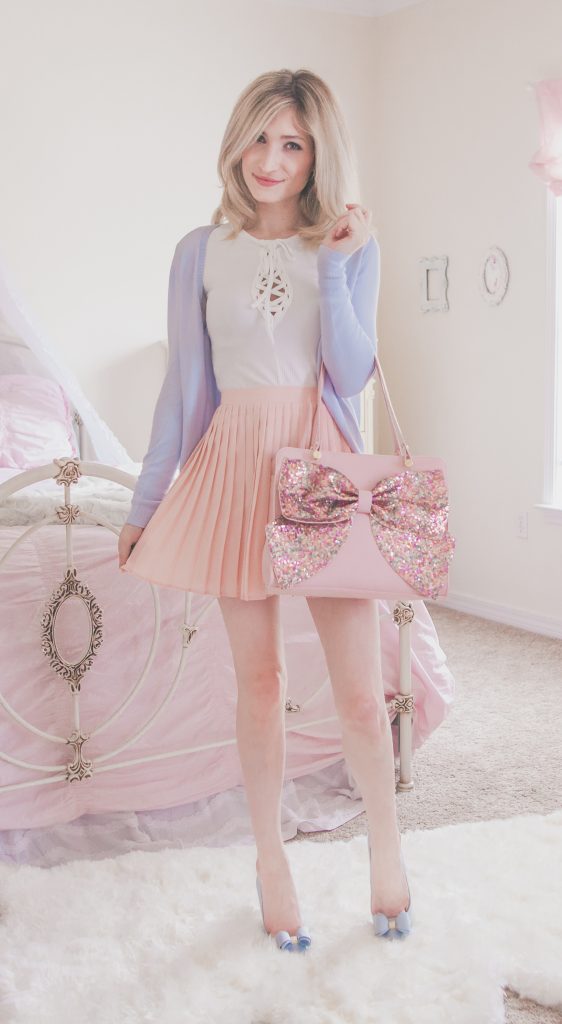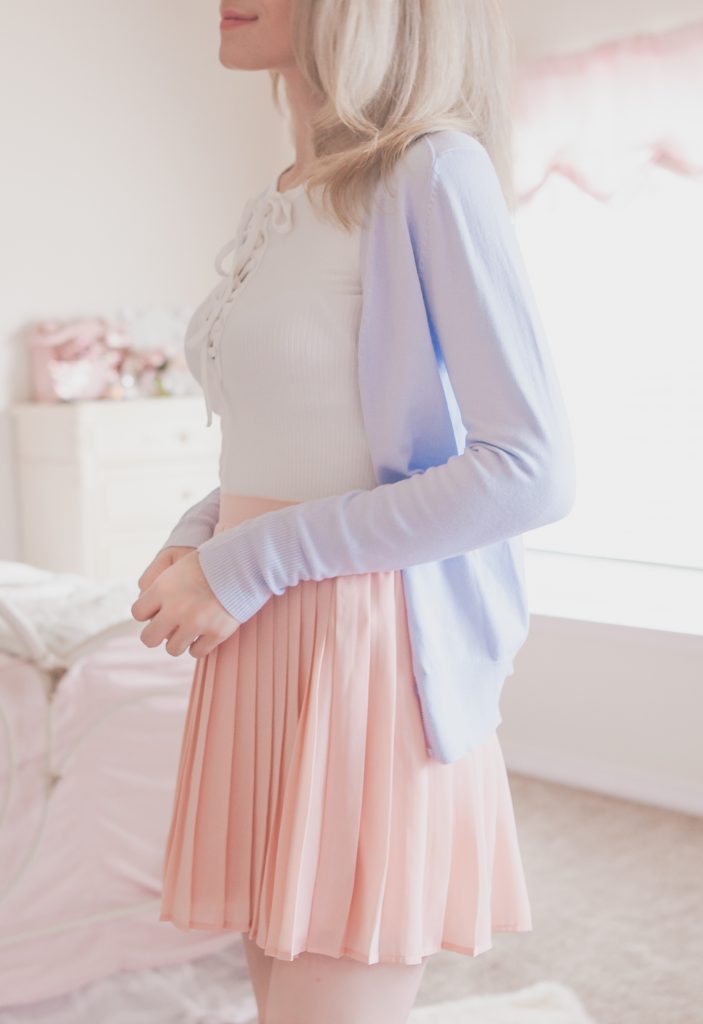 The Off The Shoulder Lace Top
This top looked really pretty online with its lace detailing. I felt that it would be a great addition to my capsule wardrobe.
When it arrived in person I noticed something that I couldn't see online. It's a top that I think would pair well with pants and not a skirt because it's kind of like a peplum top.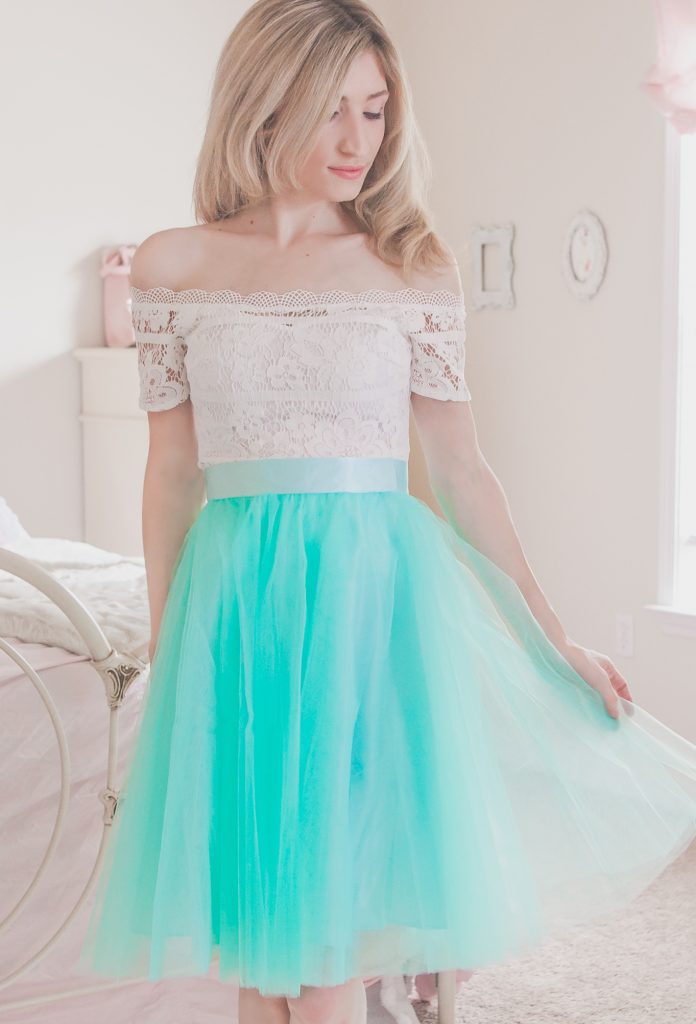 Despite this I wanted to mix it with a tulle skirt as see if it would work. For the most part I think it could work like this but I'm not feeling 100% about it.
The Bell Sleeve
I wasn't so sure about this style of top at first but I decided to still give it a try. It's a top that would pair well with pants. Despite this, I chose to match it with a skirt since I'm not too fond of wearing pants.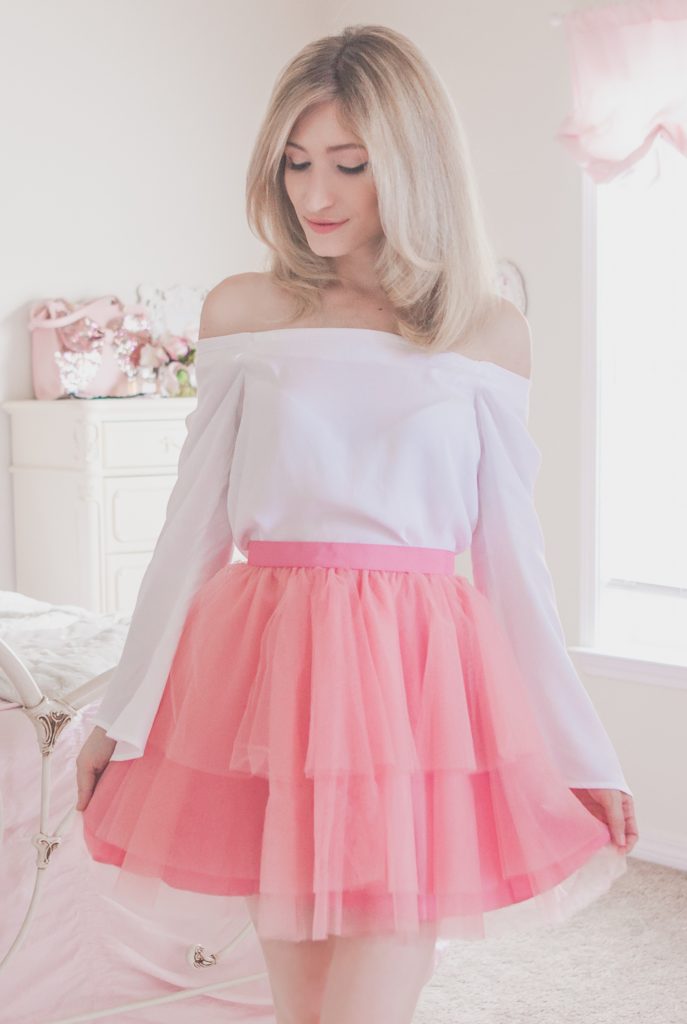 The Choker
When I was a little girl and chokers were all the rave & like most tends they're back in all of their glory.
When the chokers started to make their way back into stores I was finding them mostly in darker colors and of course being me I wanted pink or lighter colors.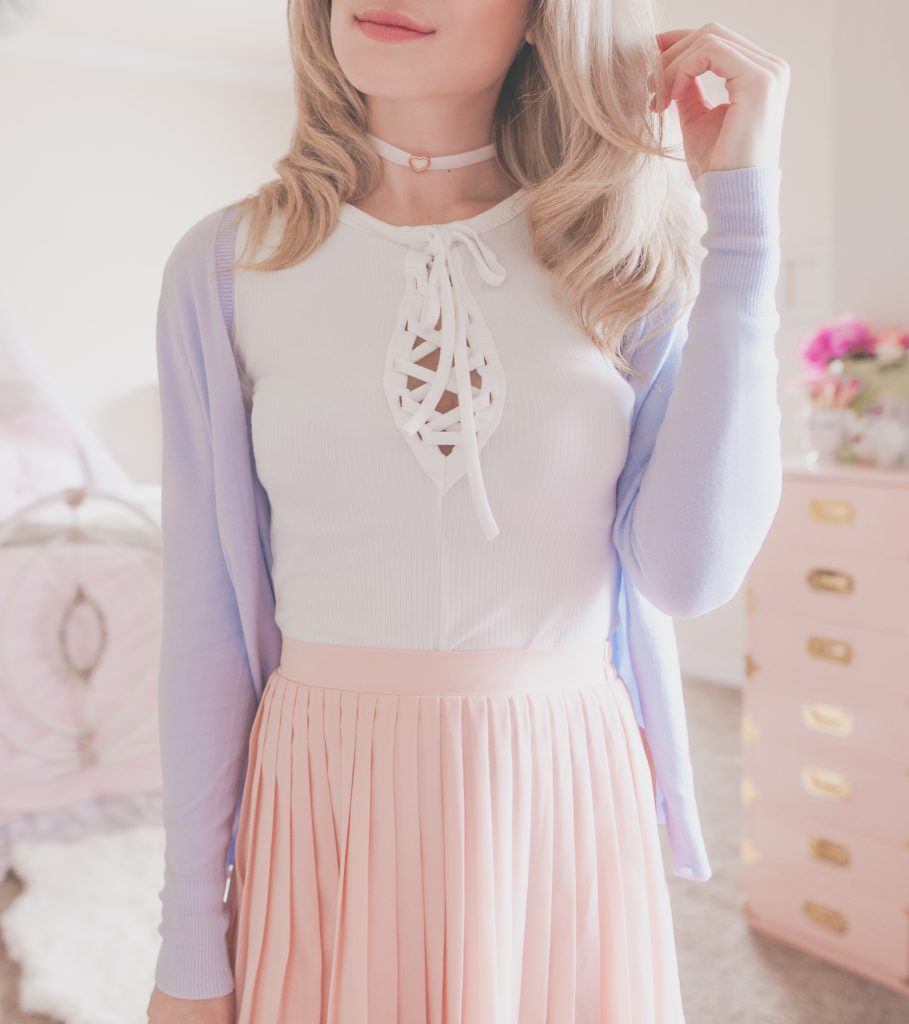 As months have passed more colors and styles have become available and I am loving it!
Just like the white velvet & heart accented one above.
Details To Shop The Looks
Blue Cardigan + Ribbed Lace Up Crop Top + Pleated Pink Skirt + Pink Bow Bag + Choker
Off The Shoulder Floral Appliqué Body Suit + Pink corduroy Lace Up Skirt + Glitter Keds
Pink Lace Bodysuit + Mint Skirt
Pink Lace Bodysuit + Gray Skirt
Off The Shoulder Floral Appliqué Body Suit + Pink Swing Skirt + White Heels
Off The Shoulder White Lace Top + Mint Tulle Skirt
White Off The Shoulder Bell Sleeve Top + Pink Tulle Skirt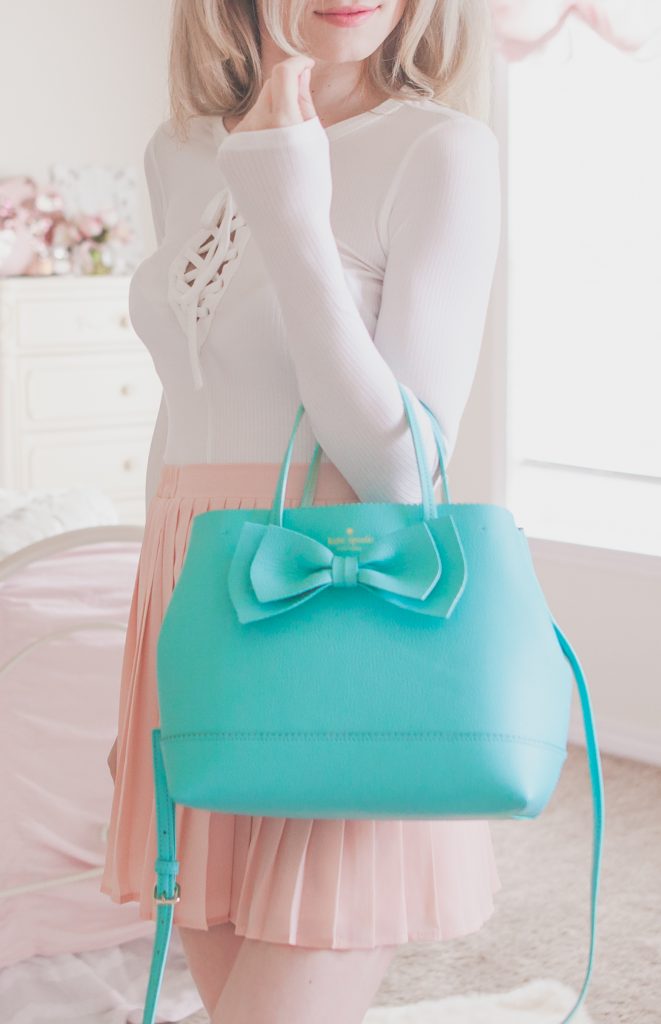 I hope you love these pieces that I'm currently loving just as much! If not, I at least hope this shopping haul will help you prep your spring wardrobe in some way.
Until next time Love!
Xo