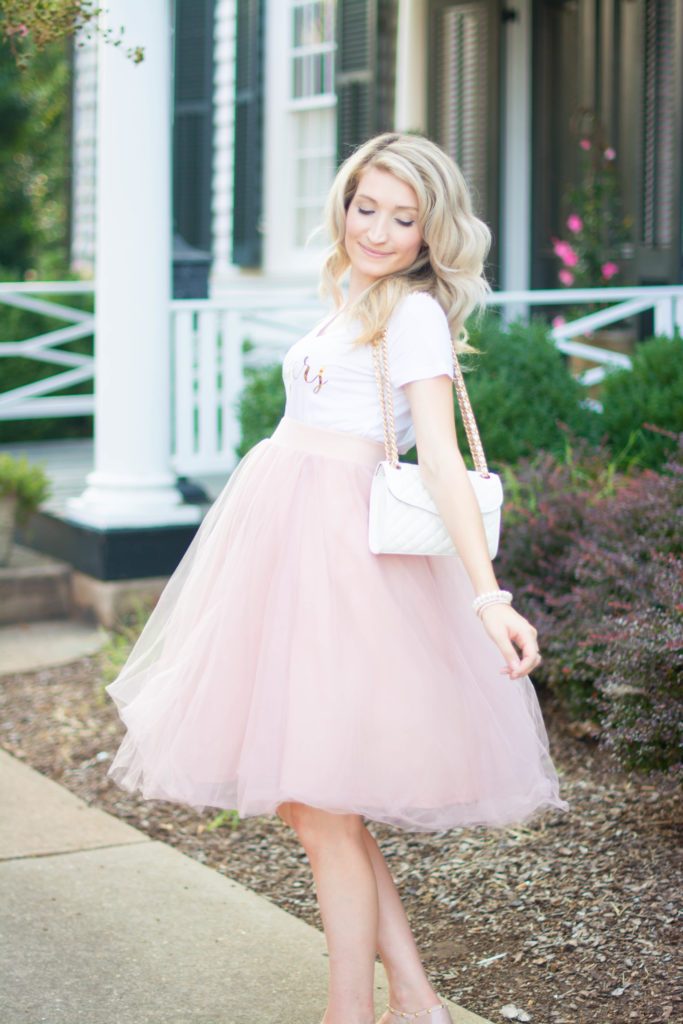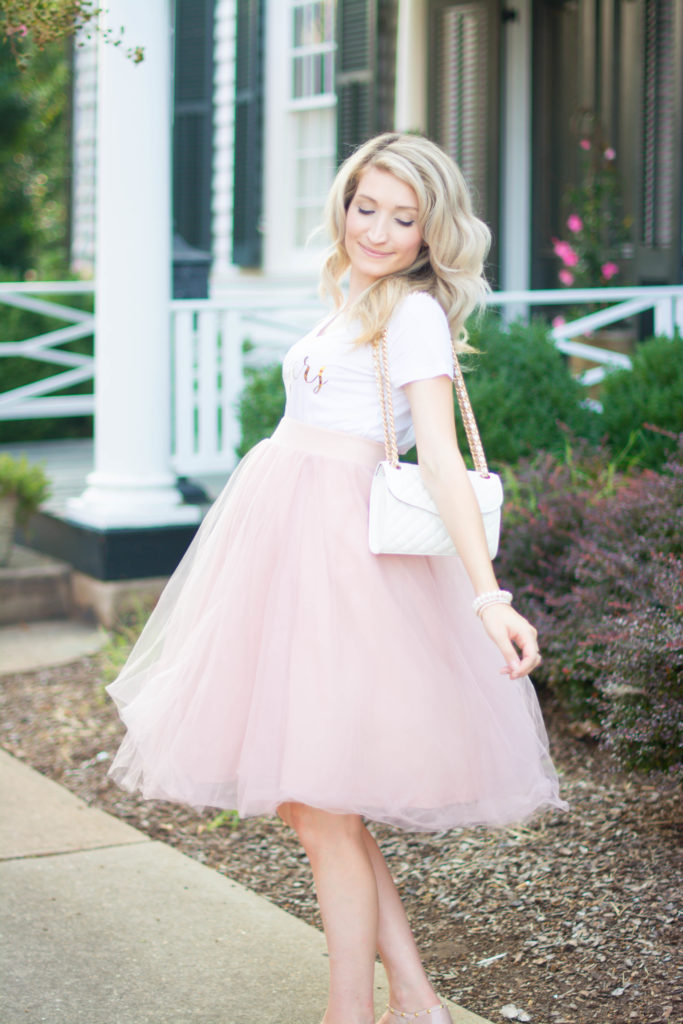 ---
Hello beautiful ladies! I am back this week with this cute pregnancy top that I styled with a darling tulle skirt for all the expecting mamas out there!
---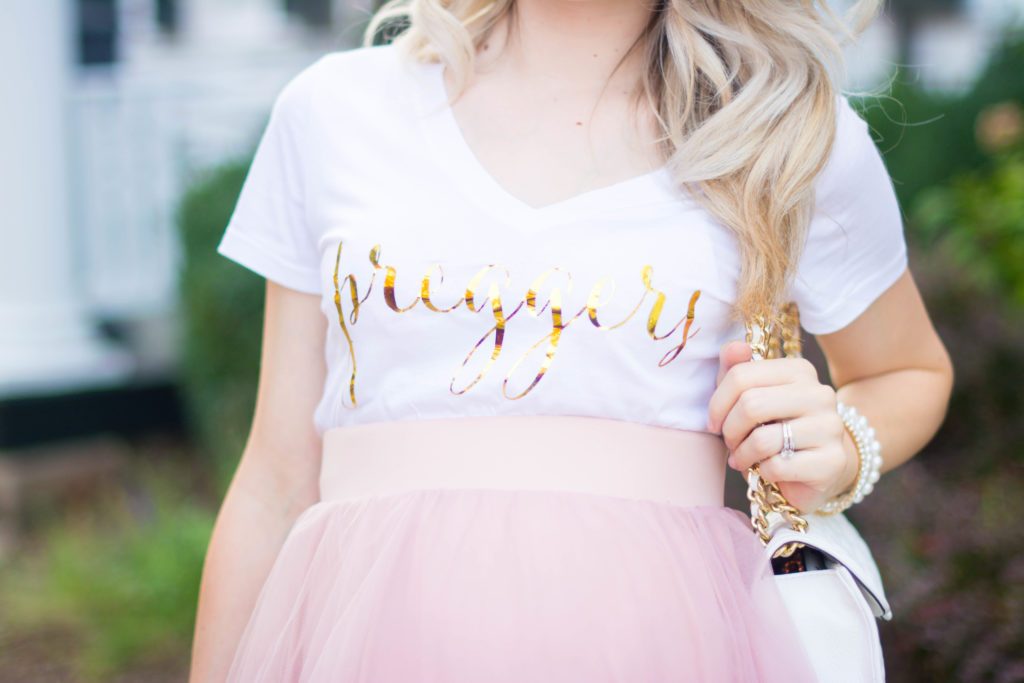 ---
As you may know this has been currently, a major favorite combination of mine when it comes to my pregnancy wardrobe and half of the look isn't even maternity wear!
---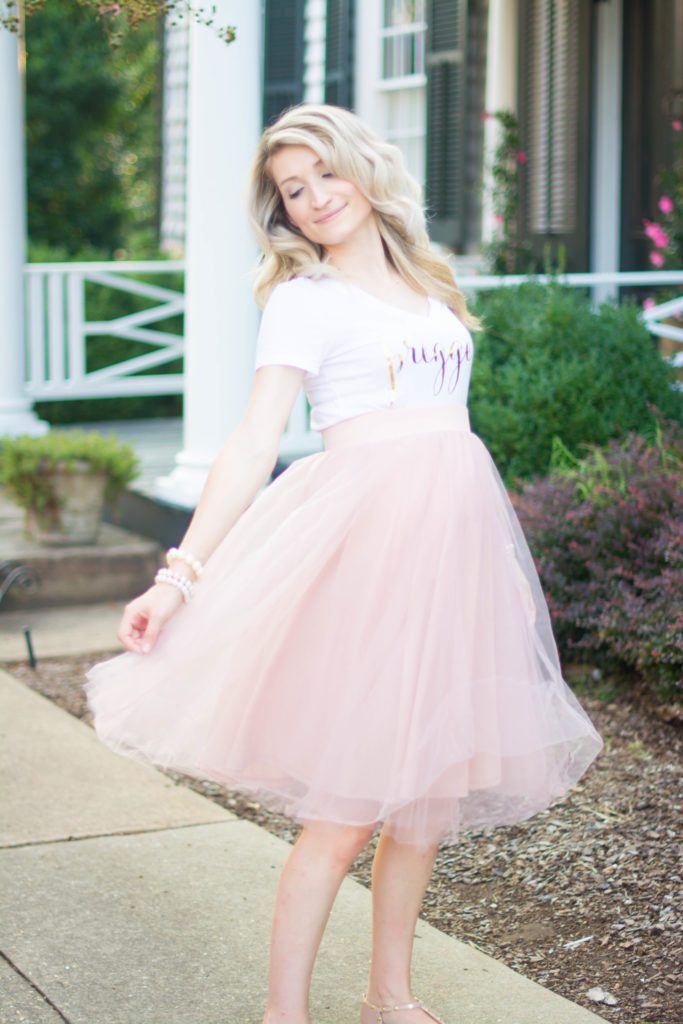 ---
So that's wonderful news for you ladies out there that are expecting and not expecting because this look will look fabulous either way!
---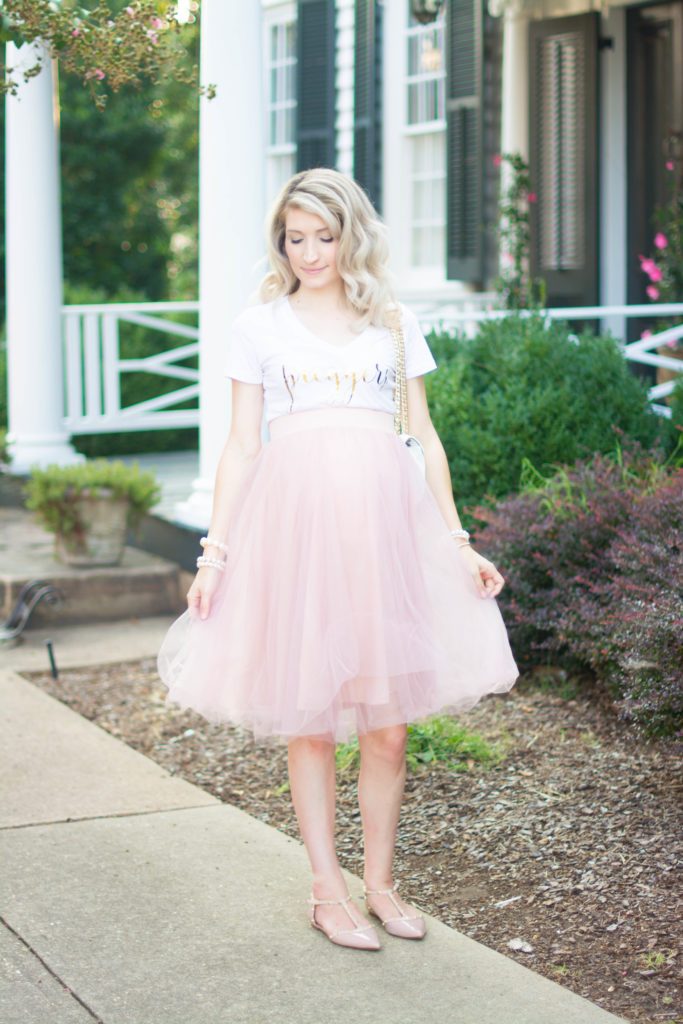 ---
Now for my pregnant ladies out there that are wanting to achieve the same look, the key is to picking a tulle skirt that has an elastic and stretchy waist band.
I think if you are earlier along in your pregnancy you can get away with the skirts that come with the zippers but I would still recommend the stretchy to achieve max comfortability.
---
---
I also would stay away from the shorter tulle skirts, because as you can imagine they may not look so flattering when paired with your growing belly.
I opt for the "midi-length" tulle skirts because so far they have looked the best length wise!
---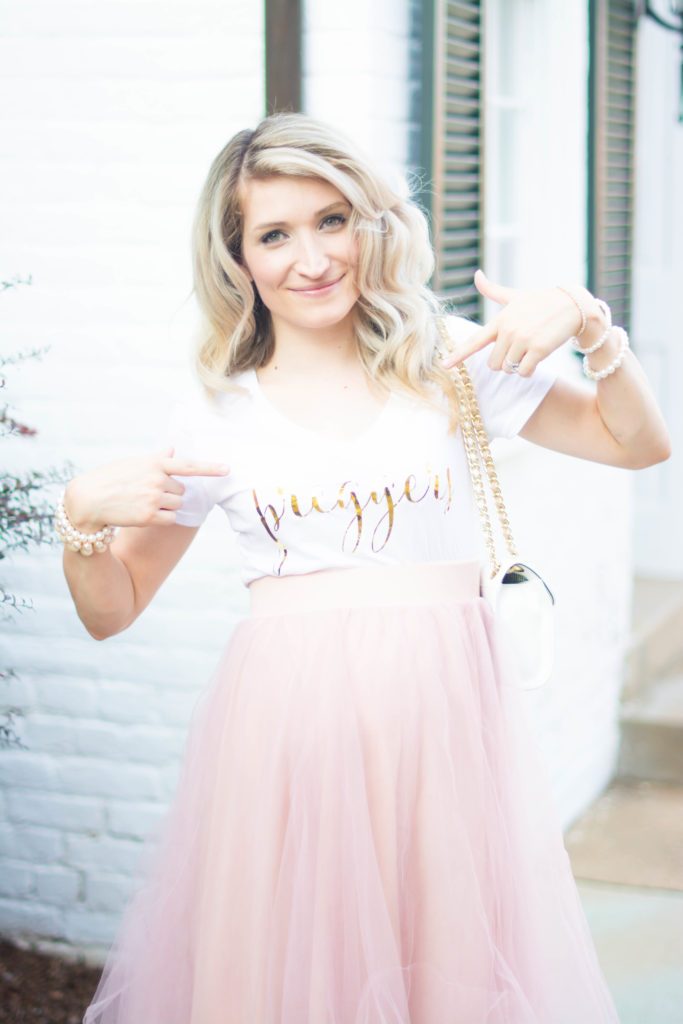 ---
Now let's talk about this top!
It is an absolute must for you soon-to-be-mamas! Isn't just the cutest shirt ever? I am totally obsessed with anything gold foi, so it makes for the perfect pregnancy top for me right now.
You can find this darling top at (only the cutest shop ever) The Couture Kitten.
---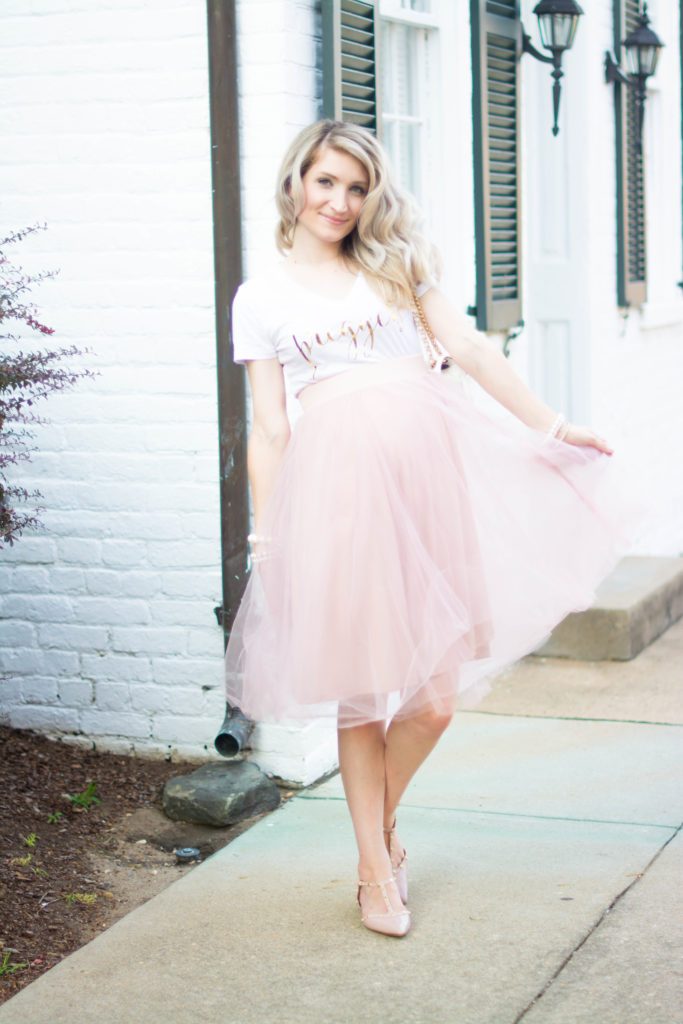 ---
As for this exact skirt, it's from The Windsor Store and for a tulle skirt, it is totally affordable!
Usually when I check their website I'll find these beauties on sale, I think I actually snagged this one for only $17, and that's a major win!!
---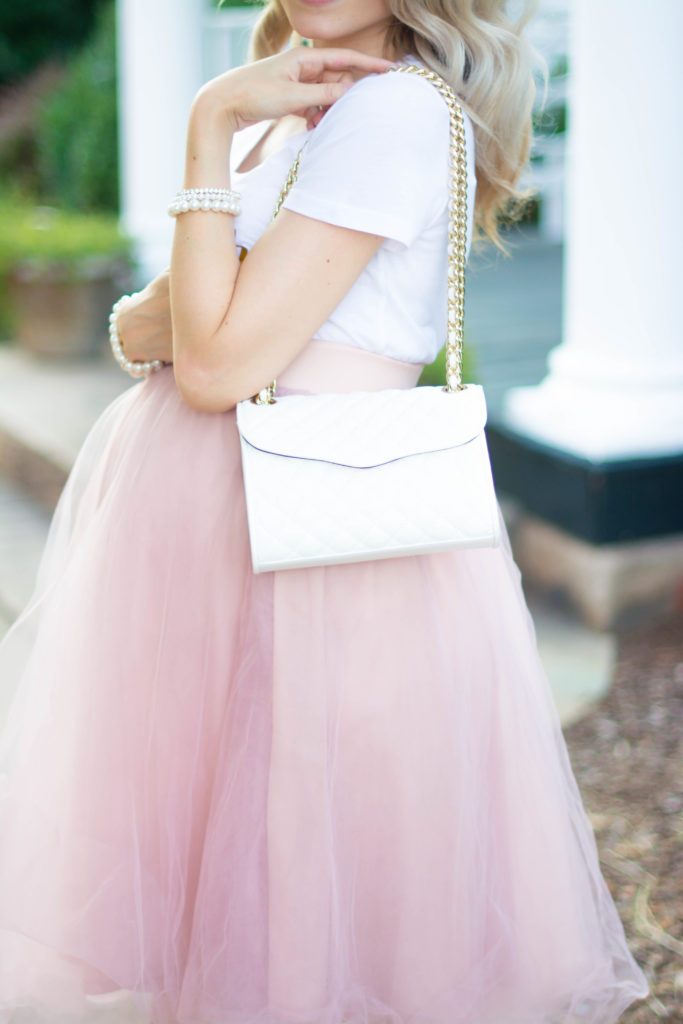 ---
When it came to accessorizing this overall look, I kept it a bit simple and added just a few pearl bracelets along with my lovely Rebecca Minkoff mini affair bag in white and my favorite pink shoes (ever!!!) the pointed Halogen beauties from Nordstrom.
---
---
The Adorable Top|| Preggers Graphic Tee Slogan T-shirt || Found 
here
The Lovely Bag ||Rebecca Minkoff Shoulder Bag – Quilted Mini Affair ||
Find it here
My Favorite Shoes || Halogen® 'Olson' Pointy Toe Studded T-Strap Flat||
Find them here
---
---