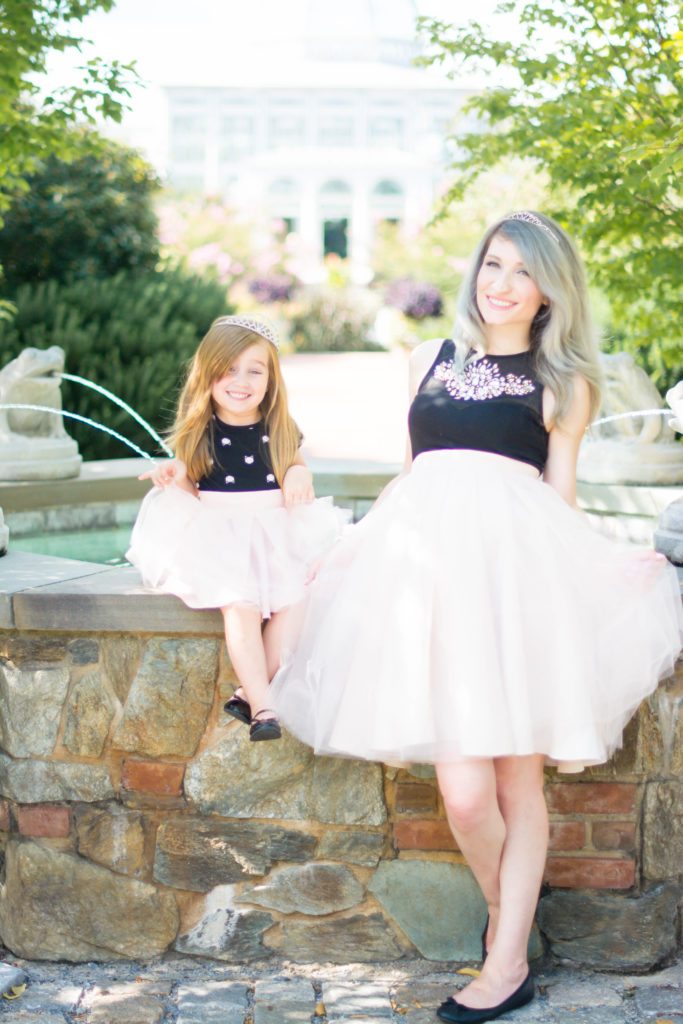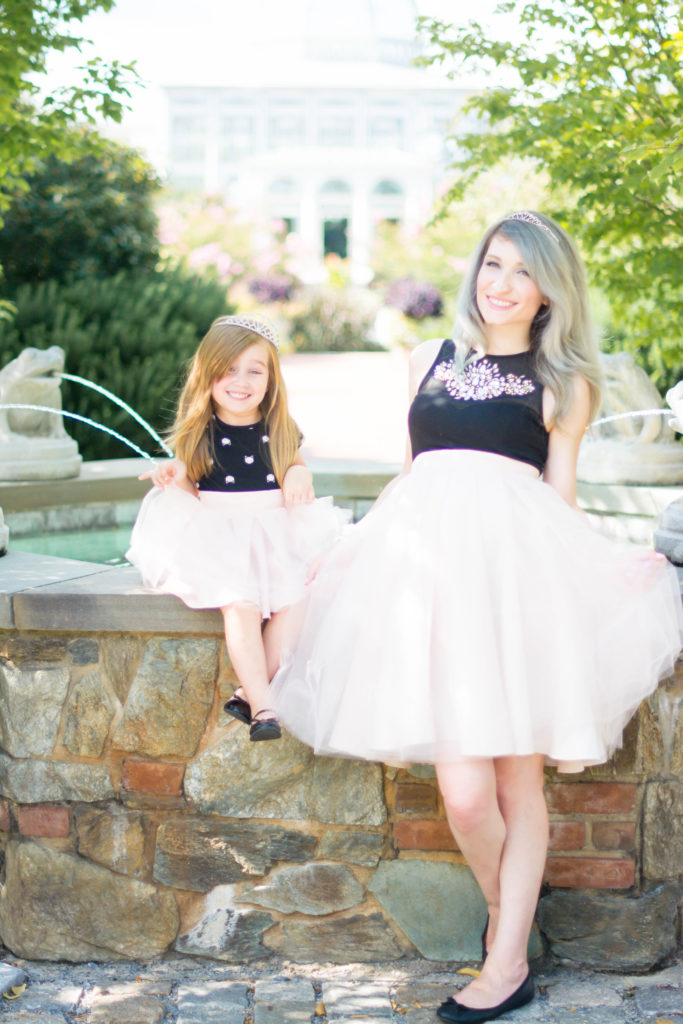 ---
Hello lovely ladies! I hope you have had a wonderful week! I am so incredibly excited to be sharing this adorable Bliss Tulle, mommy and me tulle skirt tutorial with you!
We love tulle skirts, as you very well may know, and so when I discovered the Bliss Tulle actually makes their very own matching set, we were beyond excited!
---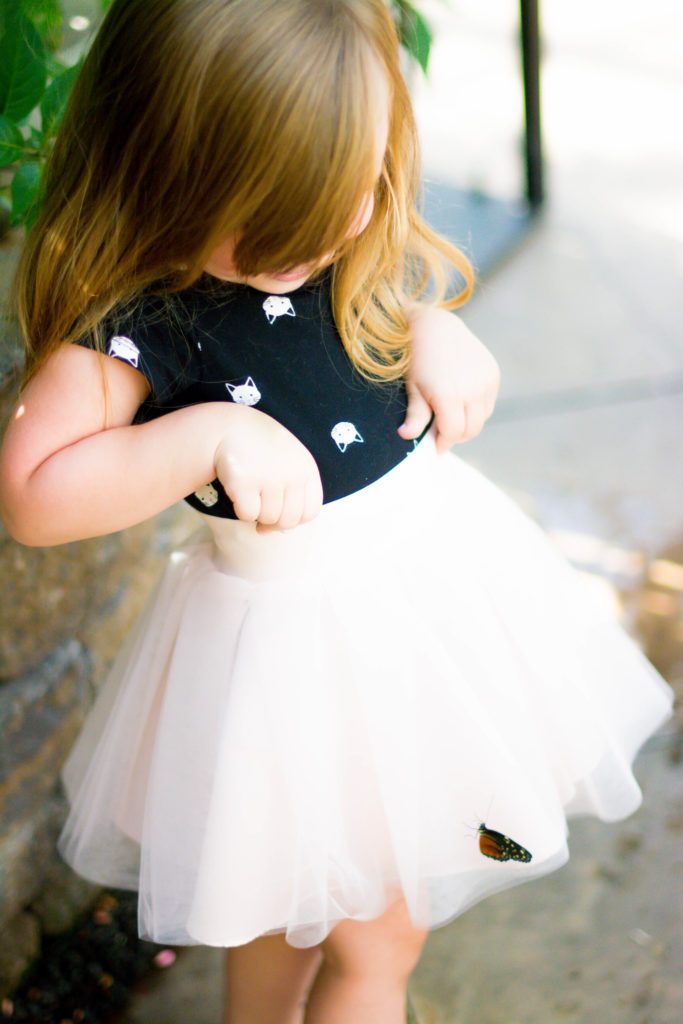 ---
Even the butterflies were loving these gorgeous skirts too!!
If you have happened to catch any of my previous tulle skirt tutorials, I mentioned before that there are tulle skirts that are definitely worth the investment and I also mentioned that I would let you know which ones were actually worth the splurge and let me tell you ladies, it is definitely these!
---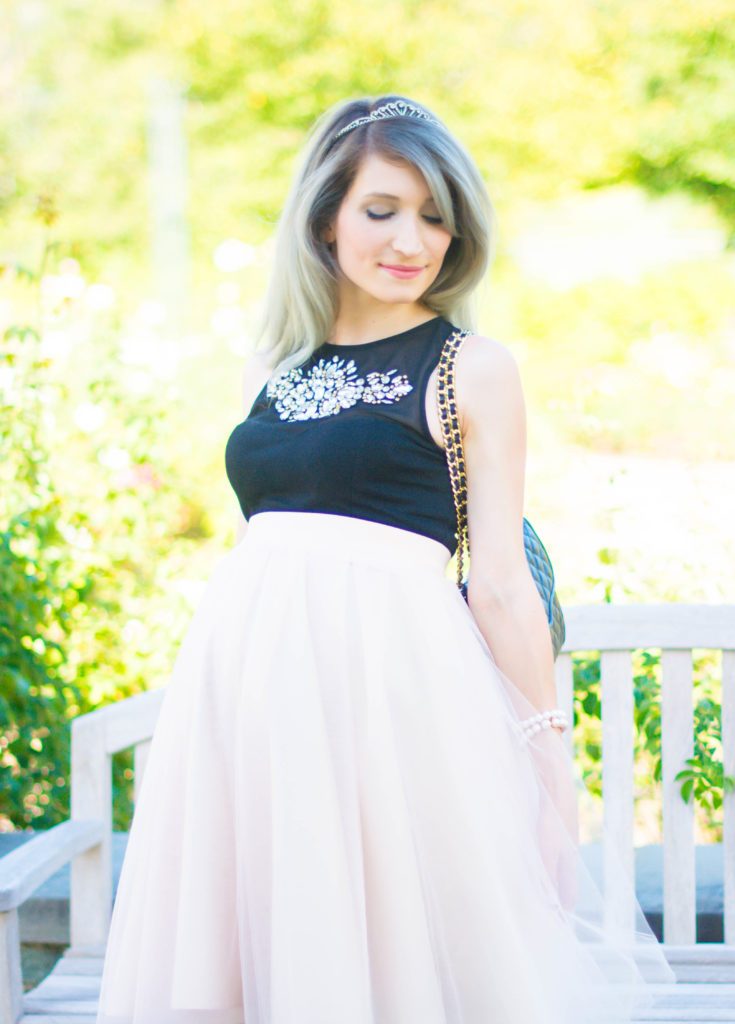 ---
I own many tulle skirts and the price tags and quality on them vary from super affordable to investment status. Because of this fact, I have a pretty good idea on what kind of tulle skirt you can expect to get for the price you decide to pay.
I have also mentioned before that I've paid the higher end prices for tulle skirts and have ended up with bad results so it's not always consistent when it comes to quality matching price because some companies will definitely try and squeeze what they can out of you, but you truly don't have to worry about this issue when it comes to these darling skirts from Bliss Tulle.
---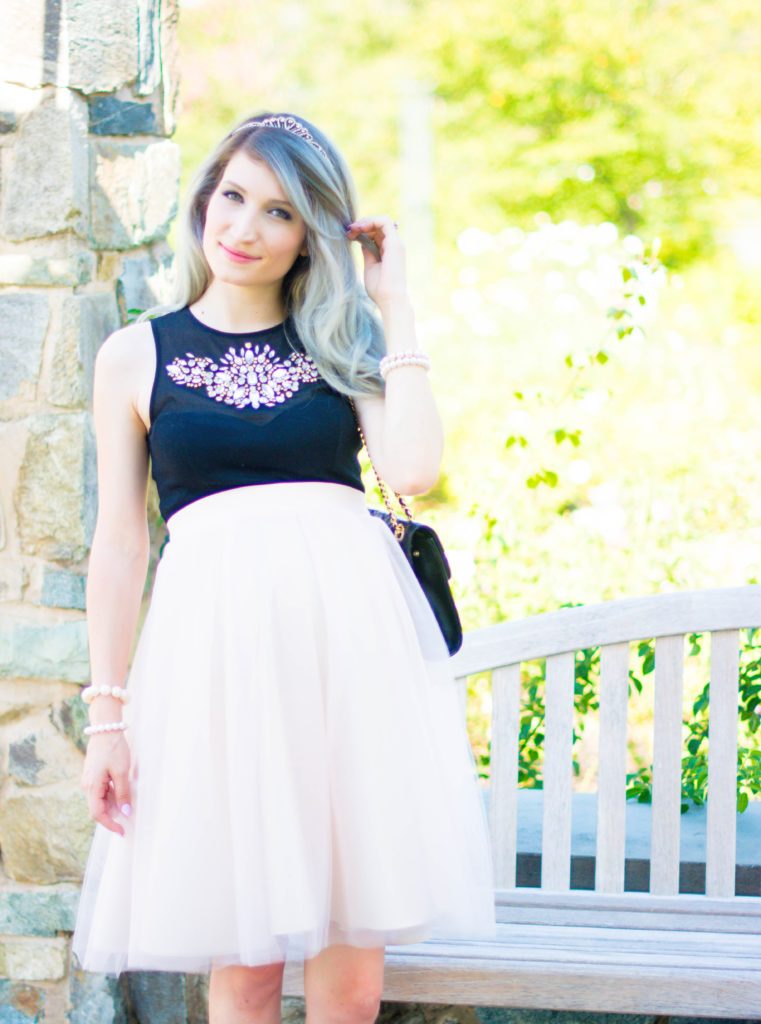 ---
What gets me so incredibly excited about these skirts, is the quality. As soon as I took them out of the package my eyes were so in love! Put one of these beauties next to a cheaper tulle skirt and the difference is just astounding!
---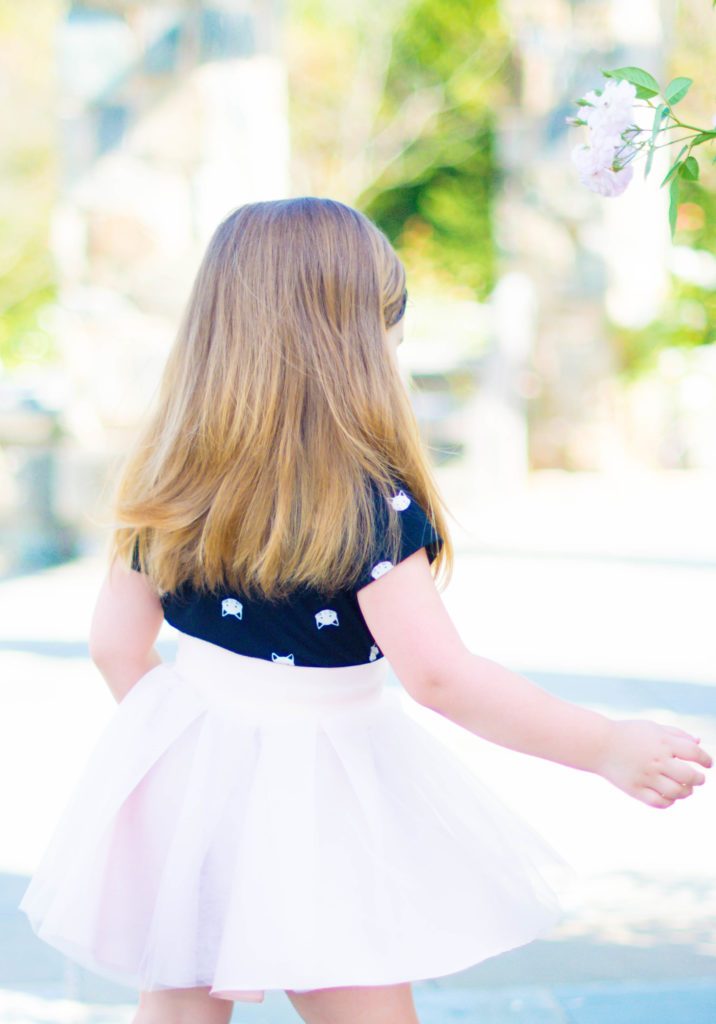 ---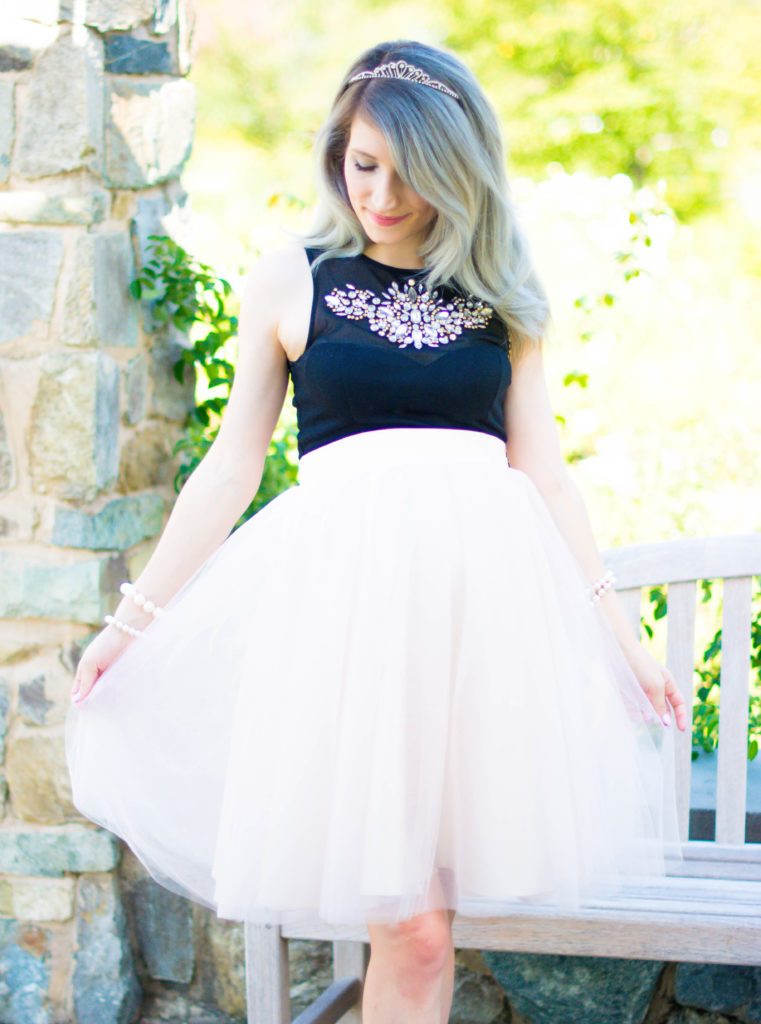 ---
I knew right away when I got my hands on these darling skirts that they were worth every single penny and will last us quite some time and will look absolutely fabulous while doing so.
---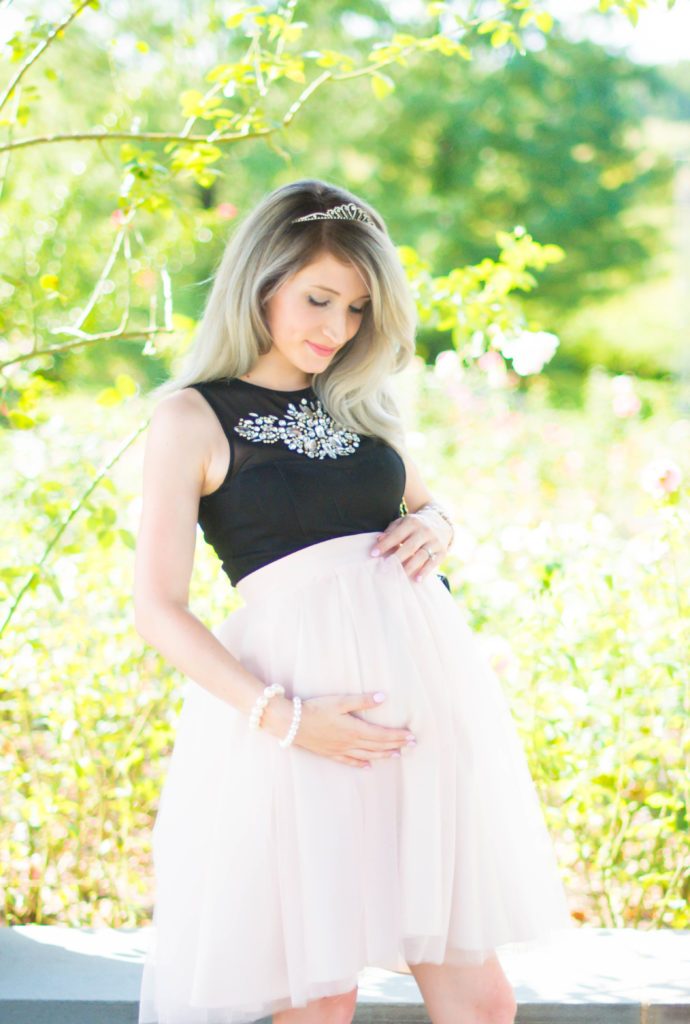 ---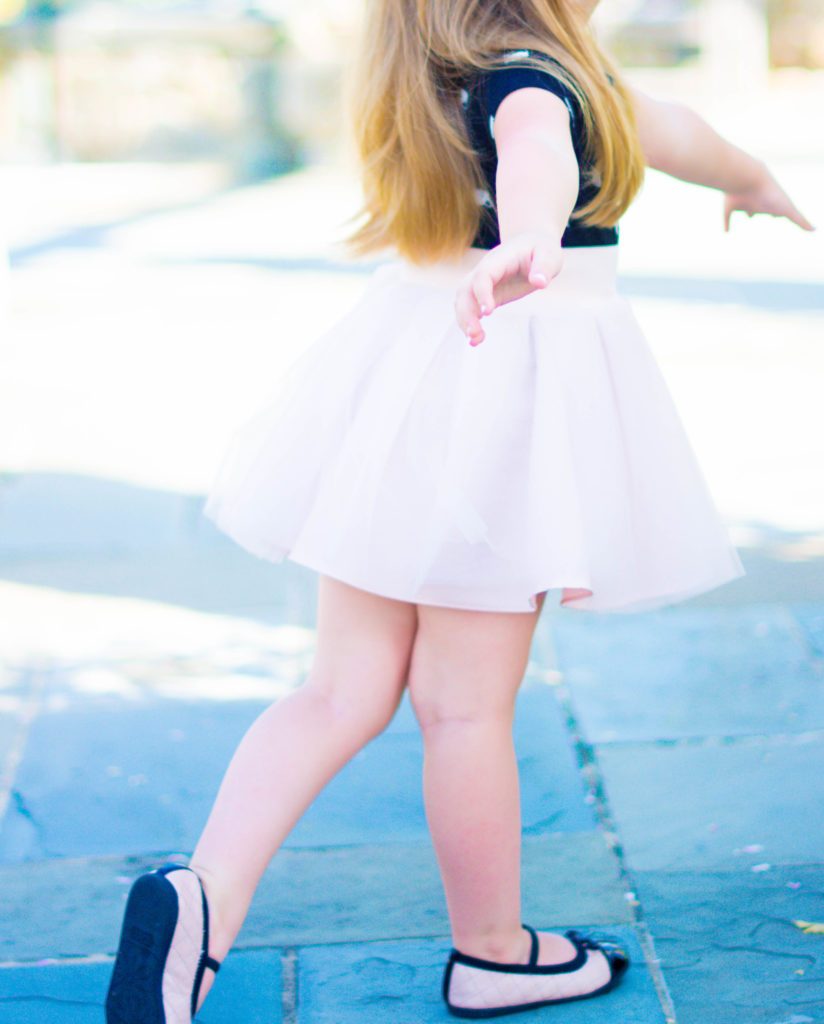 ---
Both skirts are made with elastic stretchy waists so as Chloe grows we don't have to worry too much about the fit, unless it's her little legs growing in height, And for me, I can wear this skirt to my pregnant and non pregnant heart's full delight!
---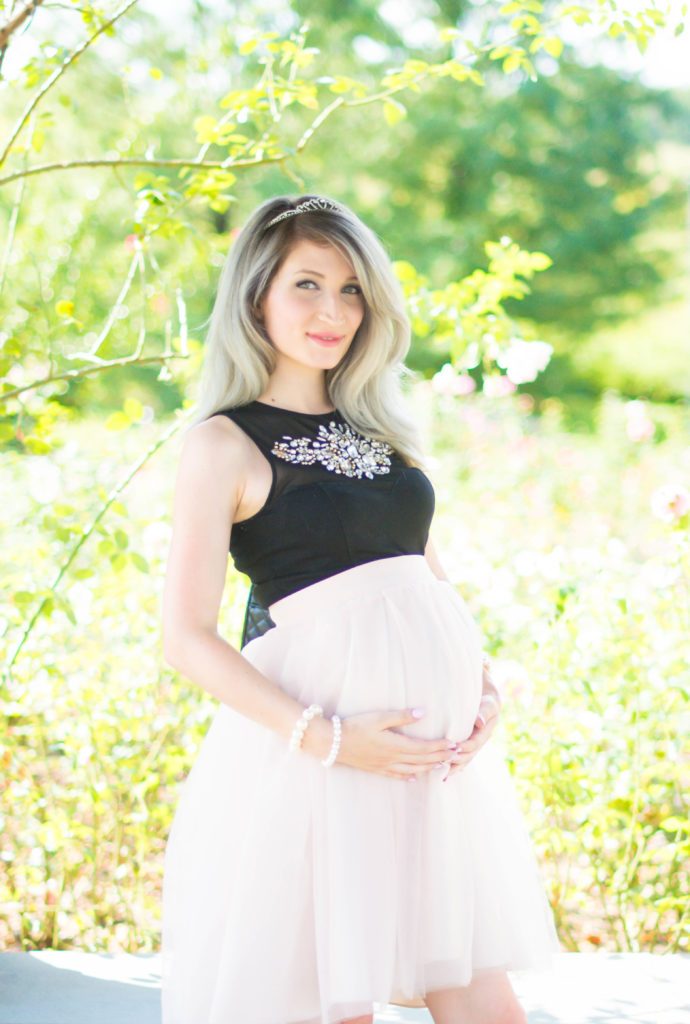 ---
For this look, we paired our blush pink mommy and me tulle skirts with black tops ( Chloe's is actually a dress that we just put the skirt overtop!) Because I absolutely adore the color combo of blush and black together!
You definitely don't have to limit yourself to just black for this look because blush compliments other colors as well. There are also many overall different looks you could go for with these skirts as well( which i'll cover in another post for you!).
As for my complete look, the top that I'm wearing is originally from Forever 21 but unfortunately it is no longer available, so instead I tried to find some replacements for you that I thought would be great substitutes. This top also was a non maternity top and the replacements are the same as well.
Here are my suggestions if you want a
similar look

:

Embellished Black Vest || Found 

here

River Island Women's Black embellished peplum top || Found 

here

Carolina Herrera Top || Found 

here
---
---
Bag|| Rebecca Minkoff Quilted Affair With Studs Shoulder Handbag|| Found here 
Chloe's Top|| Short Sleeve Cat Print Skater Dress|| Found here
My Shoes for this look|| Halogen® 'Olson' Pointy Toe Studded T-Strap Flats|| Found here
Chloe's Shoes|| Prima Quilted Ballet Flats || Found here
Our skirts|| Mommy & Me set|| Found here
---
---