Okay, so I have a bit of an obsession with planners. Scratch that. I have a HUGE obsession with planners!!
You may not quite believe me if I told you just how obsessed I am with planners. I haven't shared this obsession with you very much so I would understand if you didn't.
As a mother and blogger, I believe planners are a total essential. They can be so fun to personalize after a long day.
If your brain is a total scrambled mess like mine this planner is THE perfect companion for putting down all of your thoughts and to-dos.
One of the planners that has been a go-to of mine since 2013 has been the Day Designer.
Isn't it just beautiful to look at?? I'm pretty big on aesthetics so that is a factor for me!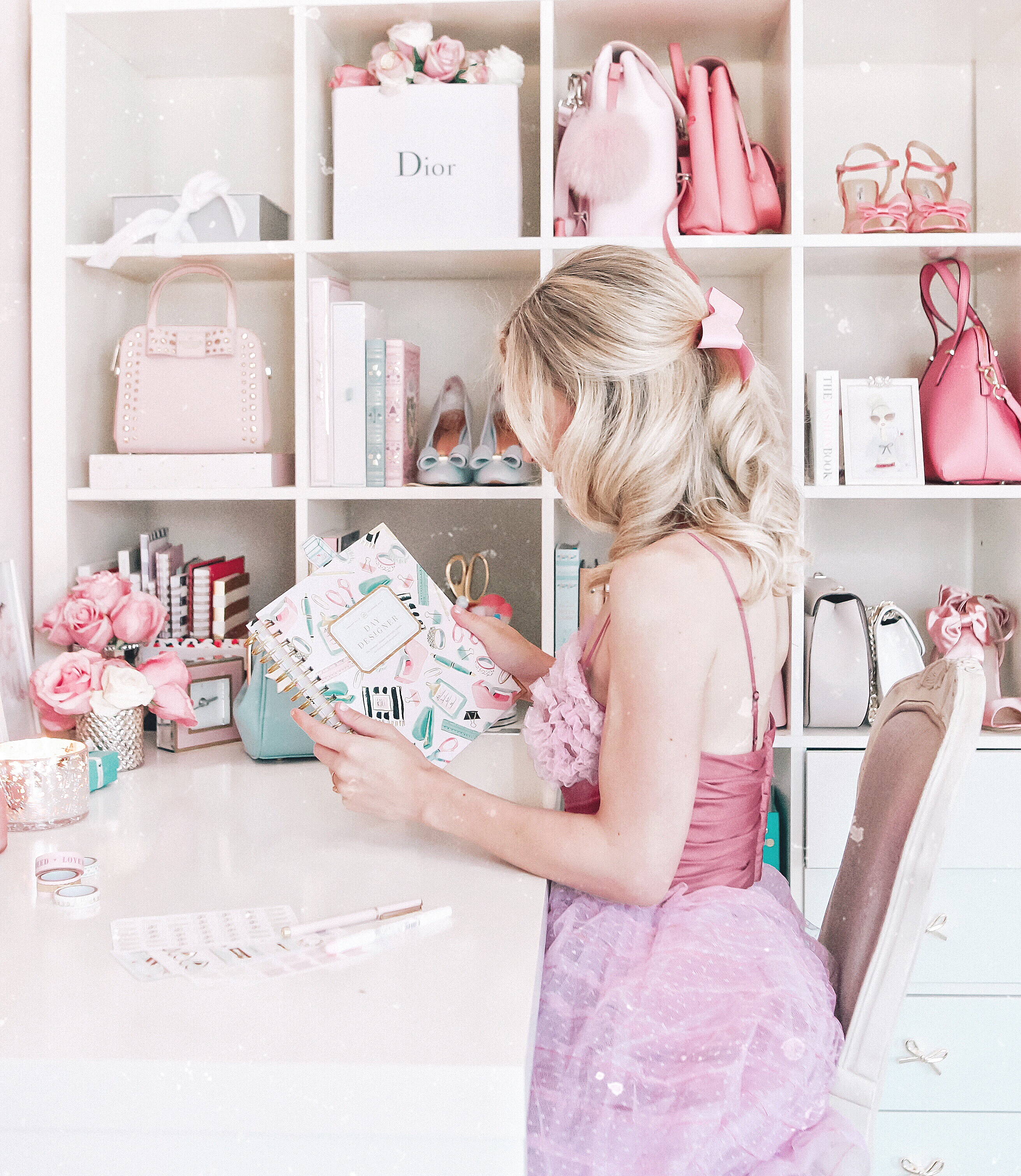 In the sea of planners available, it can be a bit confusing as to which one is best for you.
So in this post, I'm sharing with you what I love most about the Day Designer.
What has always stuck out to me about the Day Designer versus other planners is the quality and size.
The quality
There have been times when I'm strolling down a lane at Target and a random pretty planner pulls me in. I buy it on a whim because I'm obsessed with planners and paper. At these times I'm really not thinking through whether that planner is what's best for me.
I tell you this because some after a week or few will start to break down on me. The covers will bend and it won't look as pretty.
Since I need a planner to last for a whole year, that's a major drawback for me.
The covers on the Day Designer are durable and sturdy. They will even allow you to easily wipe away smudges or whatever else happens to find its way onto it.
Size of the day designer and pages
I tend to write large and I love big notebooks. Most of the planners that I come across are just too small.
I get the appeal of those because you can easily fit those in your purse or what not. However, there's just something about a larger sized planner that draws me in more. That's one reason why I love the day designer planners so much.
They do also have mini versions which is great for those that prefer that size.
The layout
Every planner you meet will have a system or specific layout. This will make or break your daily planning success.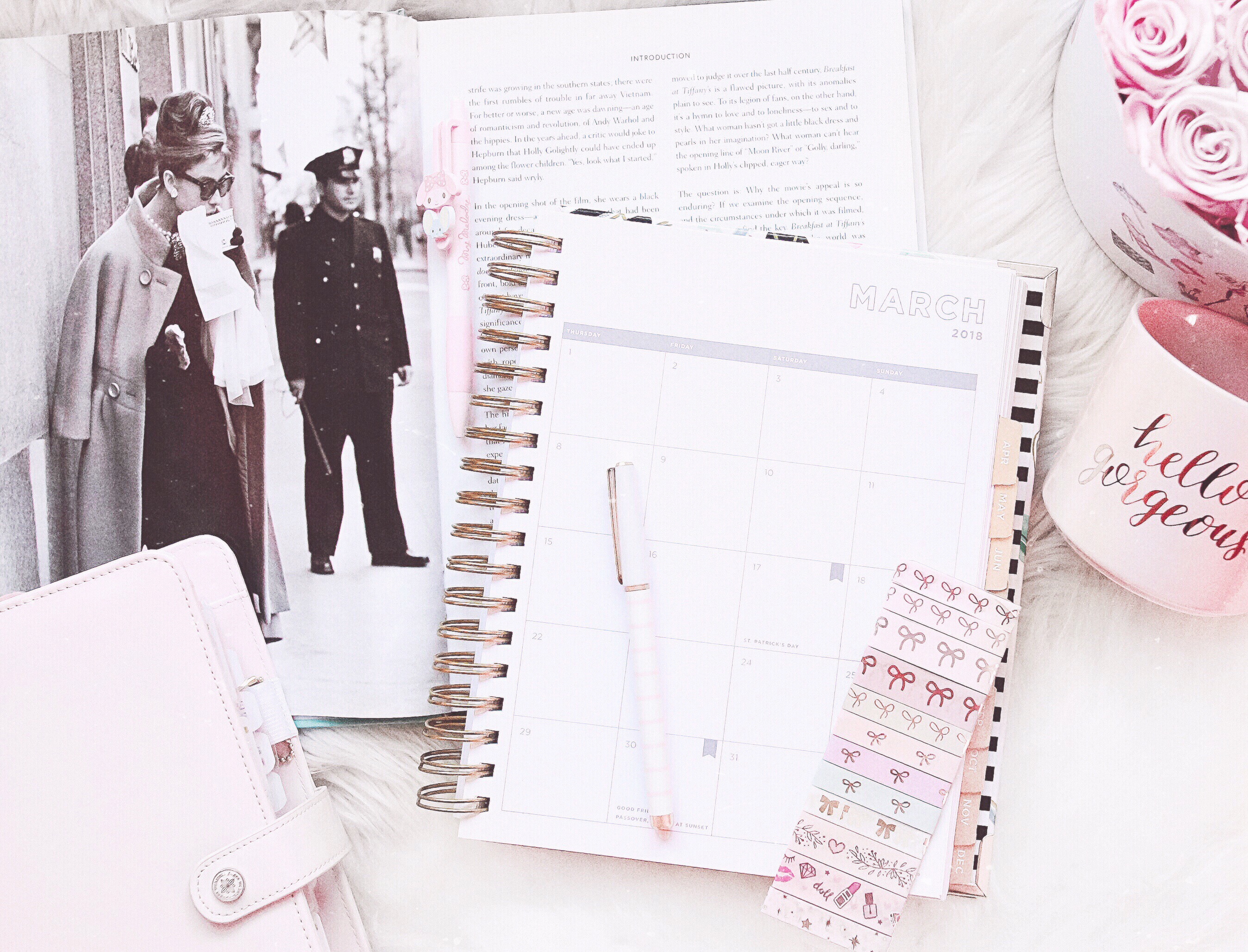 If the layout has way too much going on it can be problematic.
You may feel like you don't have enough space for writing down the things that actually matter.
This planner allows me to focus solely on the priorities for the day. That includes top things I need to get done, meal plan, an hour by hour schedule & notes.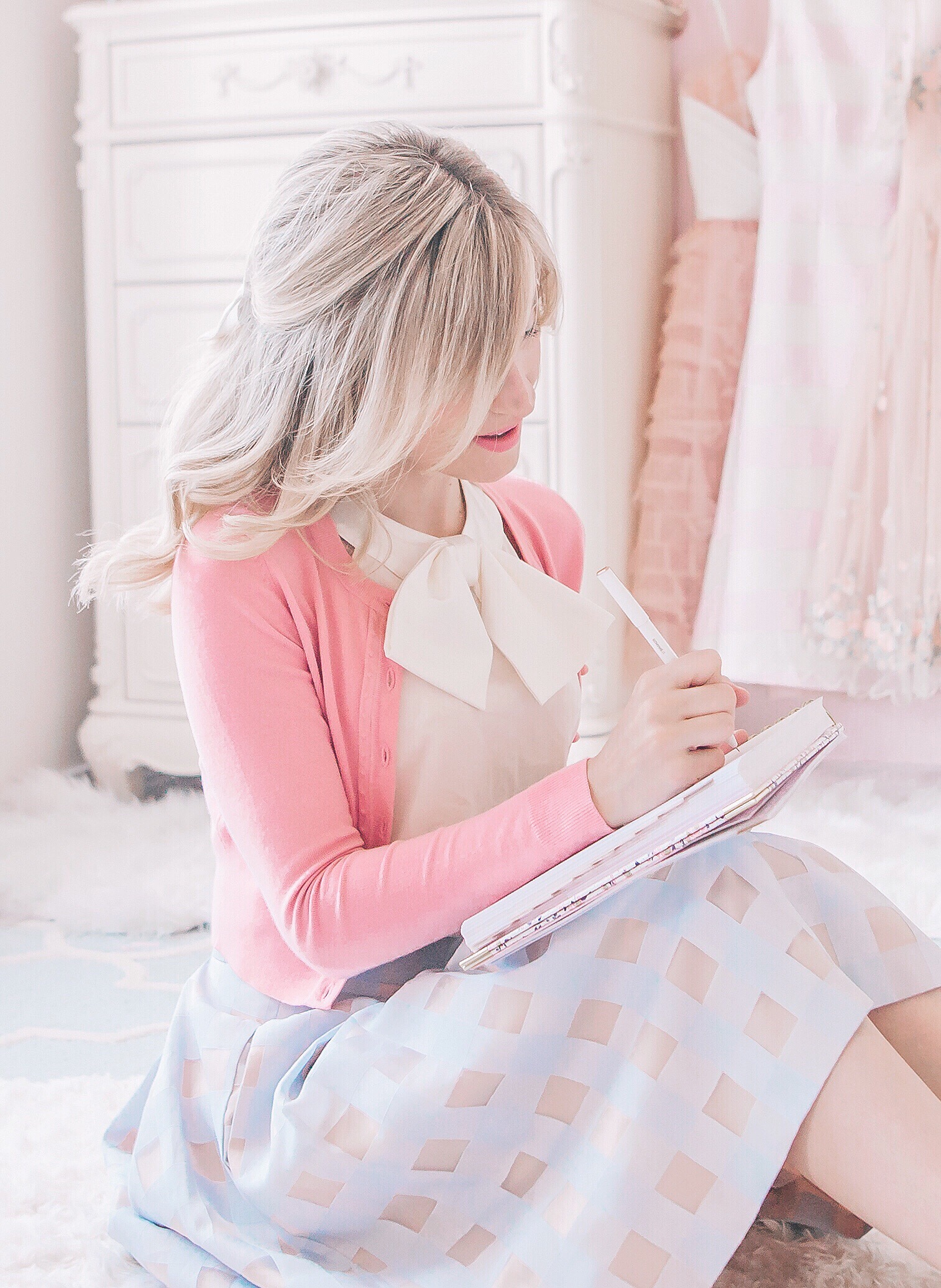 In any planner, the monthly pages are the most important to me. These pages guide me with what I should be prioritizing on a daily basis.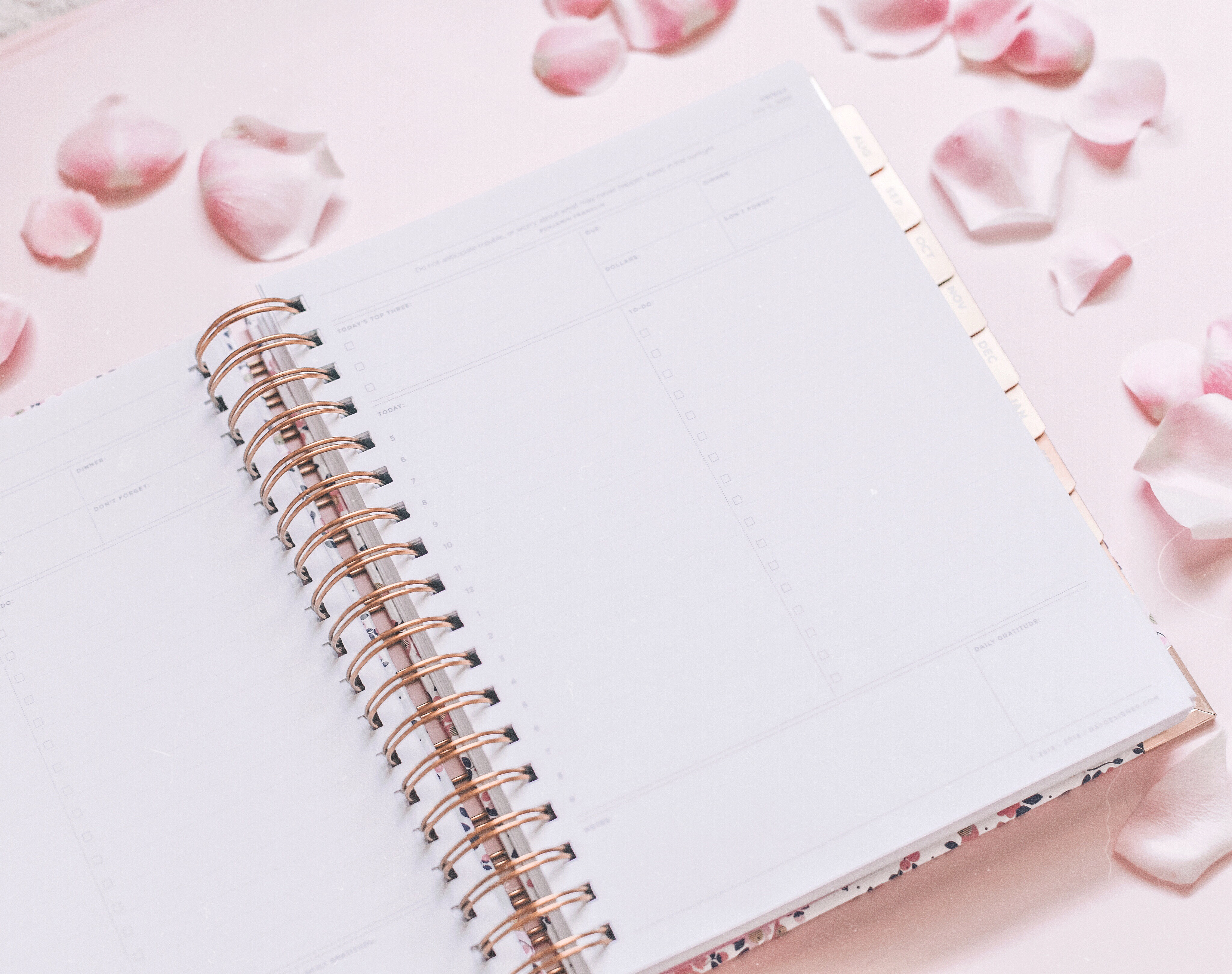 That's another reason why I love the size of the day designer. It gives me so much more room to write down my monthly plan compared to other planners.
Color & theme options
Each year the Day Designer releases two different calendar versions of the planner. One is designed for use between Jan-Dec & the other is for months Jul-June.
The amount of designs to choose from right now is 12. That's huge! Although I am a pastel gal I always find myself very drawn to their black & white stripe design. It's so classic and chic.
This year I wanted a pop of color so I went with their Snow & Graham floral design.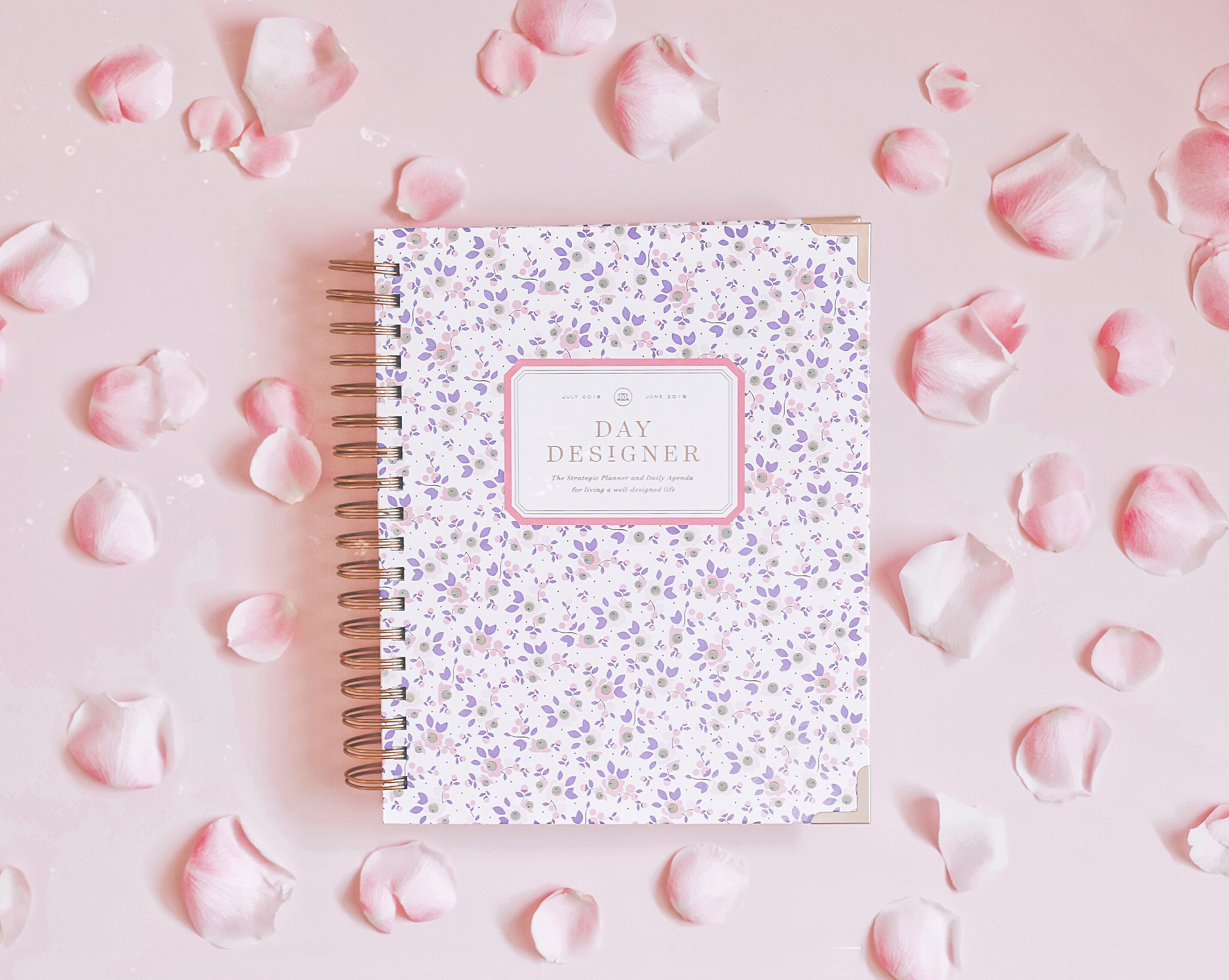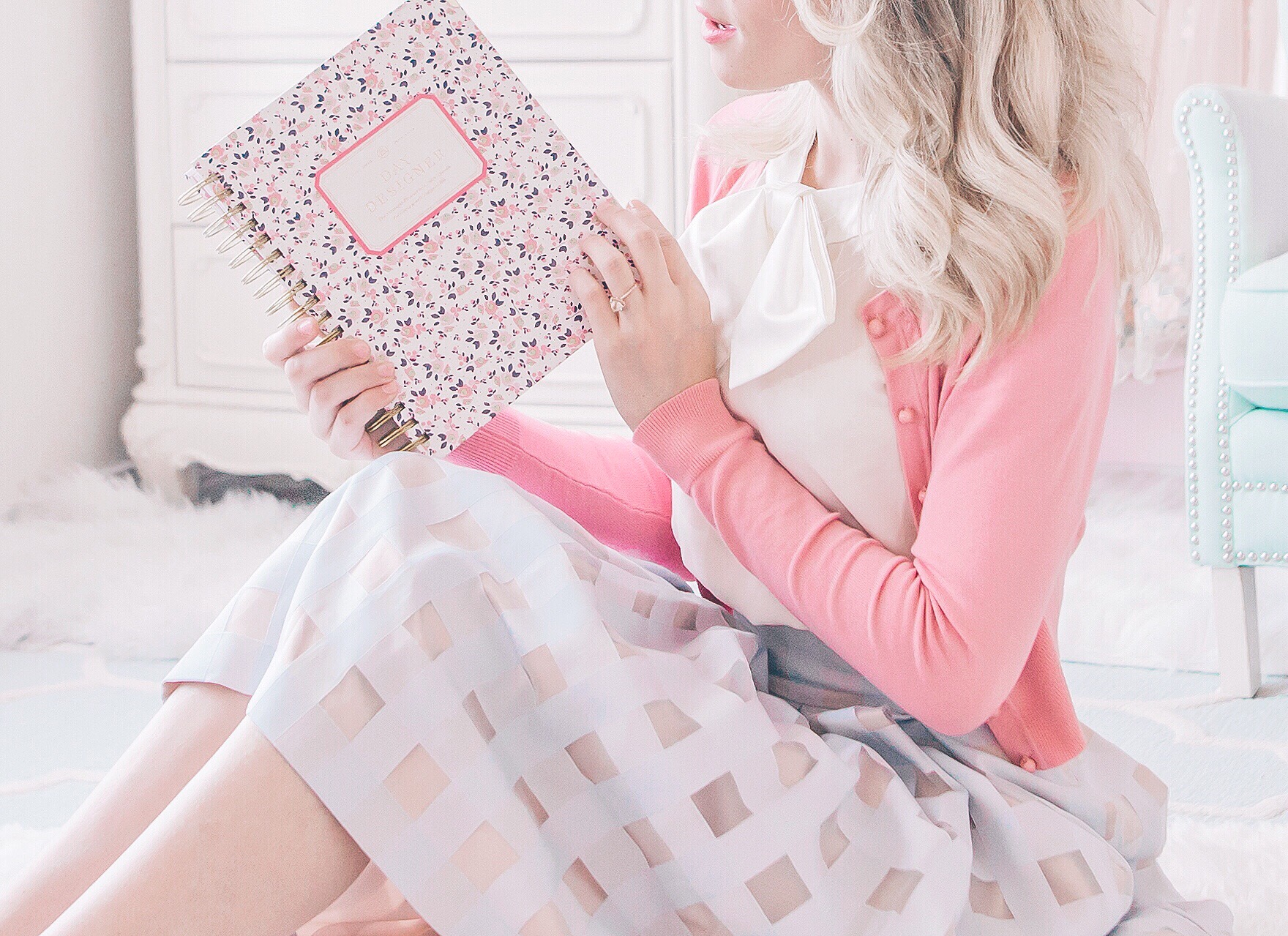 Multi-use
There are days where I don't get a chance to actually get to my planner and write down things for that day. For a while, I would feel so guilty like I was just wasting my planner by not writing every single day.
I then realized that its MY planner and I should use it in a way that works best for me. So when I do skip some days, I go back and use those pages as note pages or whatever else I need at the time.
My hour by hour schedule also doesn't match what's listed out on the planner. So I cross out the hours and tailor them to the hours that fit me best.
The Day Designer does come with guidelines and lists to help you with your planning journey and goals. But there are no rules saying you have to use your planner strictly a specific way.
Find what works best for you and go with it.
Where to find the Day Designer
If you don't have your pretty little hands on one of these yet, you can shop any of these retailers for one: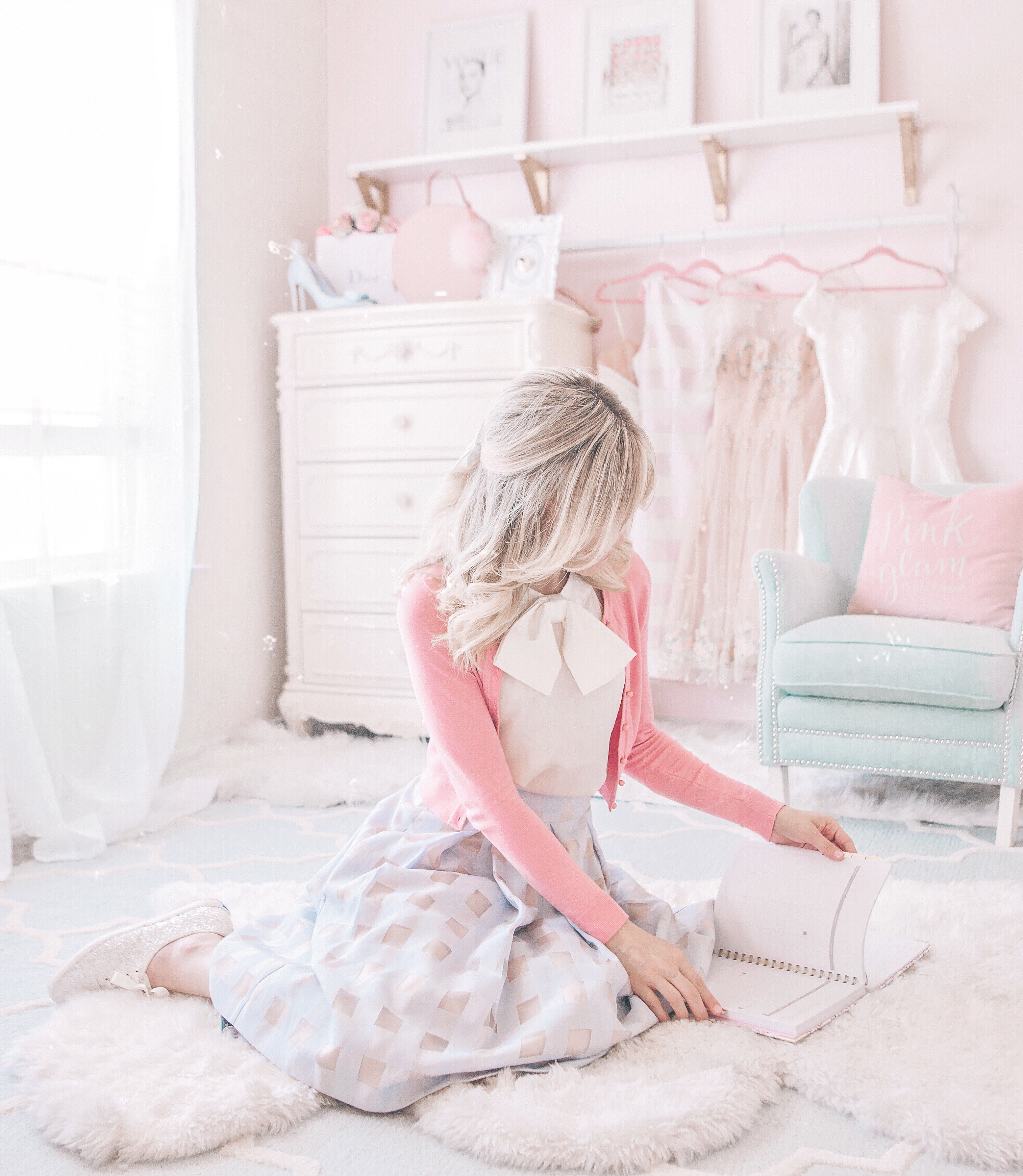 Is there a planner you simply can't live without? Tell me below!
xo.