I have some juicy style advice for you this season and it of course involves how you can perfect your holiday style with this one must-have!
Dressing for holiday parties and get-togethers is supposed to be fun because these things only happen once a year and any excuse to dress up is a great one but I think we can also admit that sometimes you simply just don't know what to wear!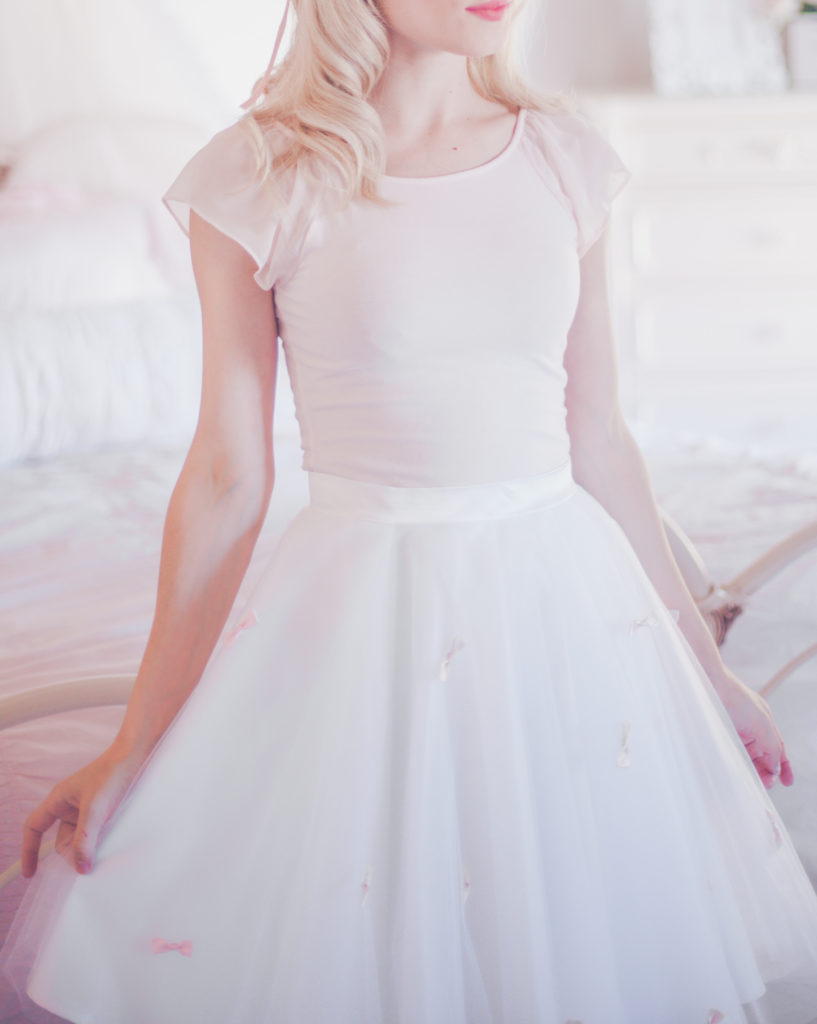 What is the one must-have item that's going to PERFECT your holiday style this season? It's a tulle skirt OF COURSE!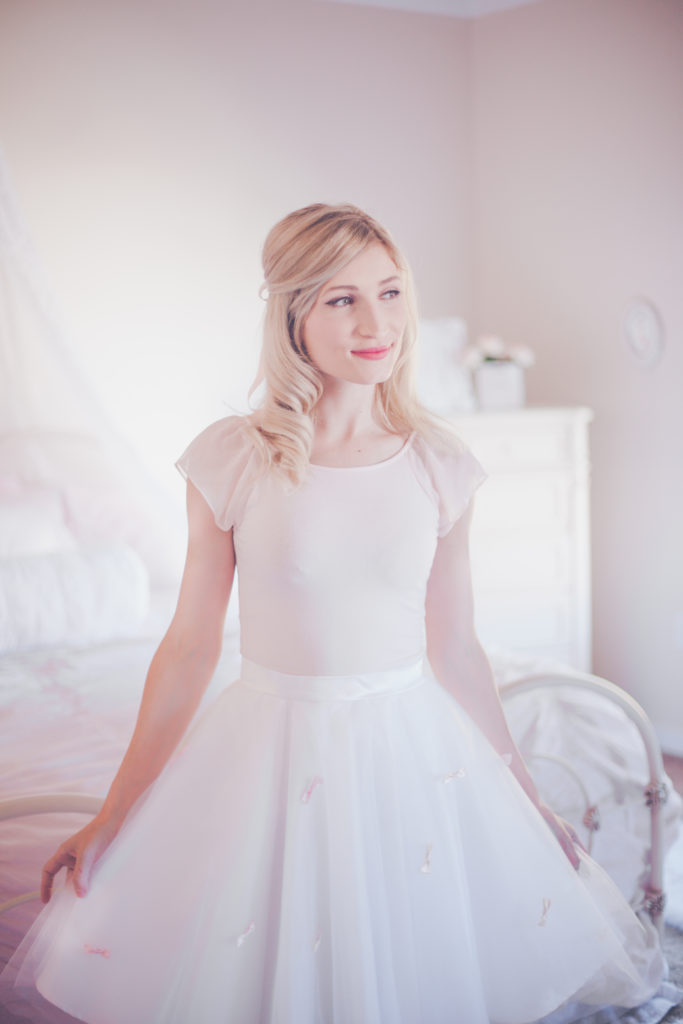 Adding tulle to a darling little top will definitely have you holiday party ready! Of course we can get more specific as to certain tops that would look best and colors of tulle that would be best but a tulle skirt is definitely going to be the way to go!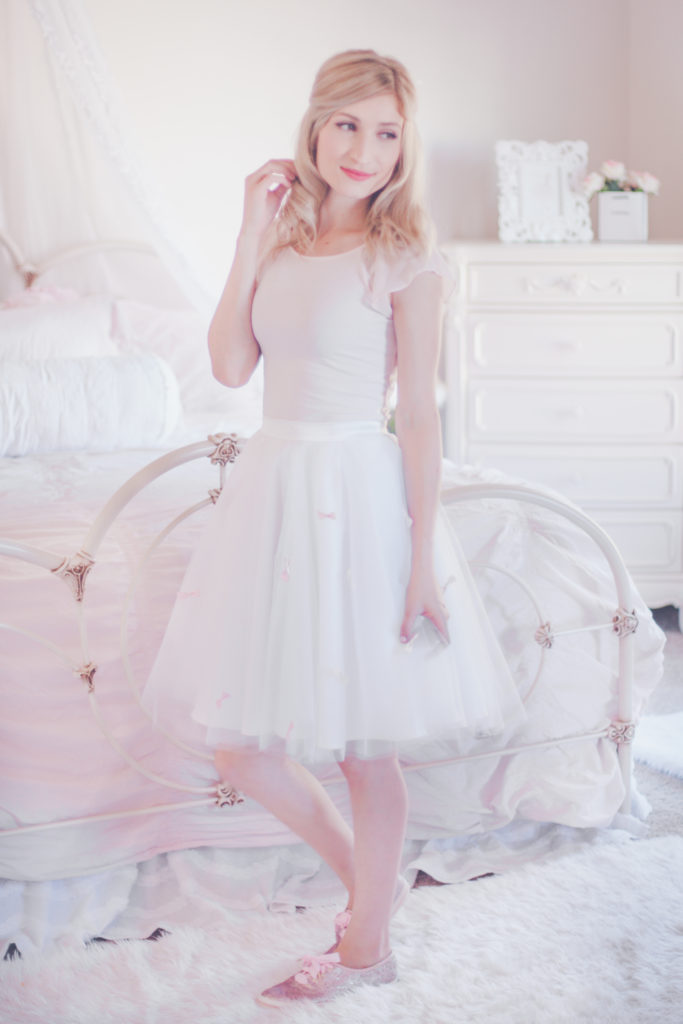 Also, If you look at my Instagram over the next few weeks you'll see great examples for looks to wear this holiday season but for now i'm going to give you some tips.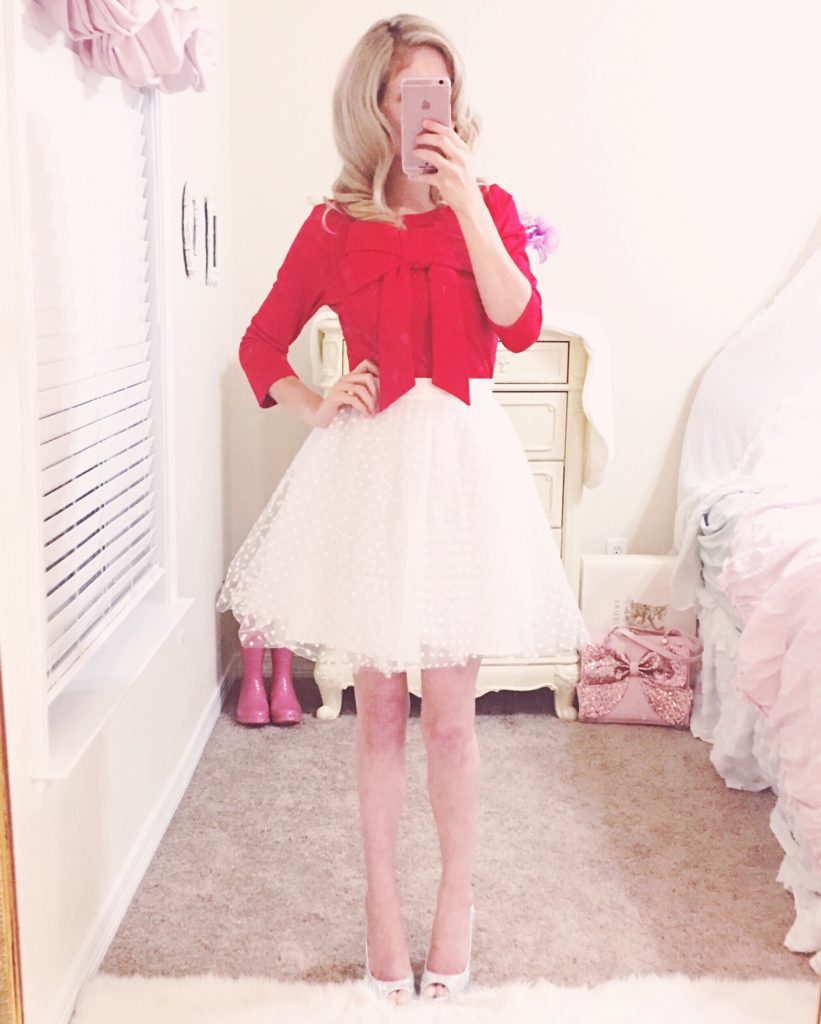 I am always ready to throw on pink whether that's a top, skirt, bag, or dress but since it's the holidays I am mixing it up and adding in red. Can you believe it?!
Now for achieving a darling holiday look I suggest sticking to these colors: reds, whites and pretty pastel pinks!
Mix these colors up by doing maybe a red top with somebody white tulle, white top with pink tulle or pink top and white tulle!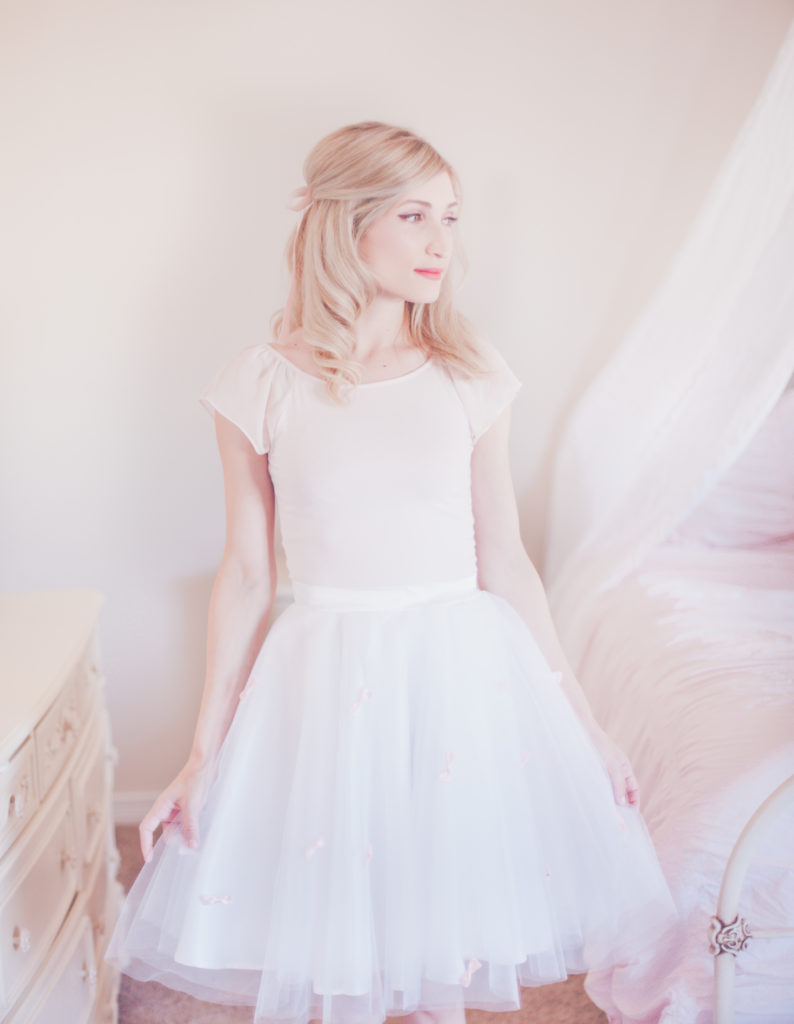 These combinations are festive and feminine and I love how they remind me of snowflakes, a cute take on santa clause or the sugar plum fairy!
For tops you could go with something simply like the blush colored blouse that I'm wearing here with the tulle skirt or you can go with something that pops a bit more by choosing a top with a big bow like below or lace! Lace is one of my favorite combinations with tulle.
Adding in a fur sweater or wrap is another darling touch for a holiday look as well!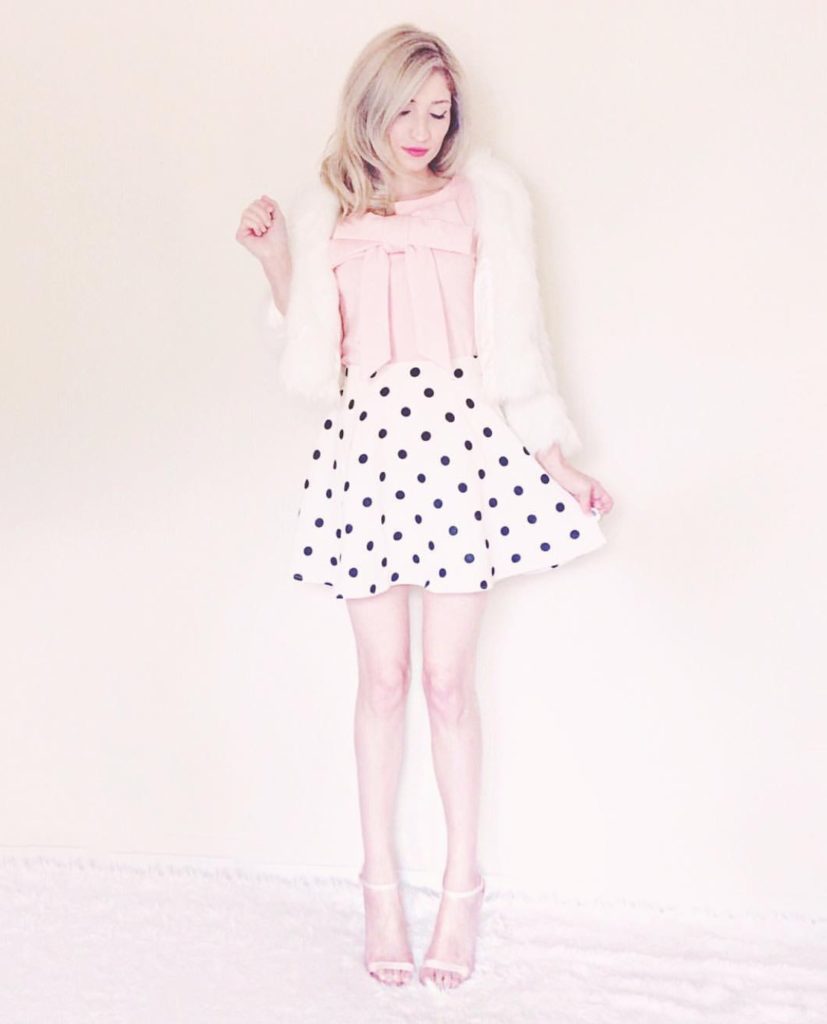 While you're at it add a darling little bow to your hair style as well!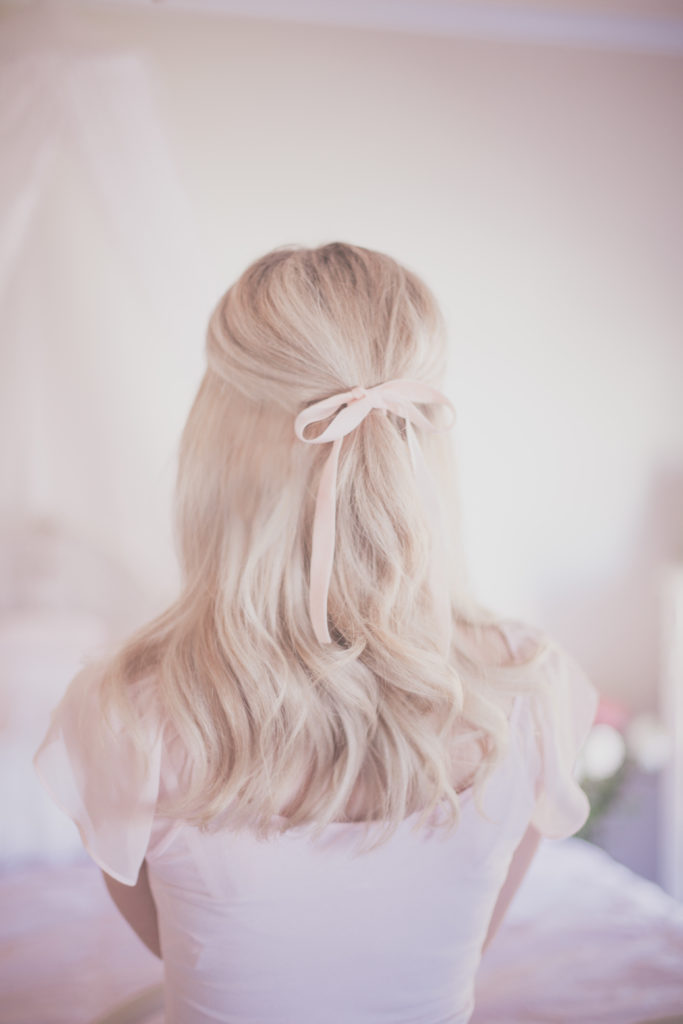 There are so many adorable looks that can be achieved for the holidays with tulle and I want you to show me what you come up with!
Comment below or tag me in your photos on Instagram @jadorelexiecouture ????.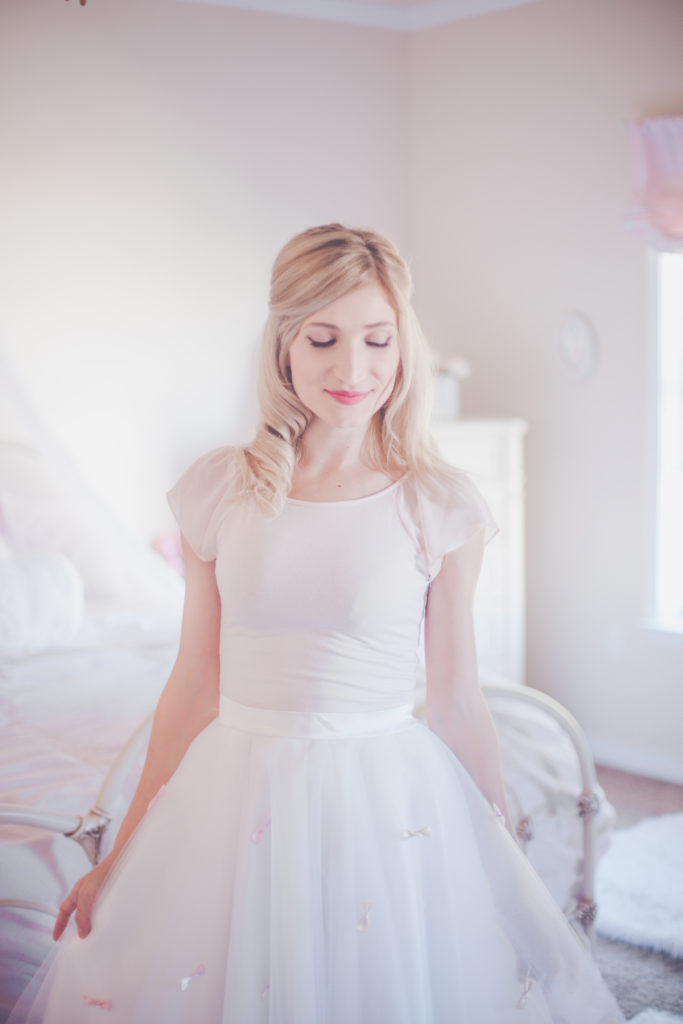 shop the look : tulle / glitter sneakers
Happy Holidays!