The Nordstrom Shopping Haul + Outfit Planning Tips
Recently I did another shopping haul, this time at Nordstrom.
I wanted to share with you the looks that I found & what I'm absolutely loving from my recent shopping adventure plus outfit planning tips to save you some stress.
 Sharing shopping haul posts with you makes me so happy! I love being able to show the goodies I discover and the potential that there is for you as well.
Nordstrom has such a large selection of brands that I really love. My favorites are Ted Baker, Kate Spade, Eliza J, Adrianna Pappell, Top Shop, Misguided and much more.
I don't know about you but that sounds like the ultimate shopping experience, doesn't it?
So out of all the choices, here's what I got.
Ted Baker Look
I can't tell you enough just how much I adore Ted Baker. This brand exudes the classic and elegant style that I adore so much.
Ted Baker is yet another brand that is perfect for the feminine style and you can be sure to find florals and bows within their collections at any season.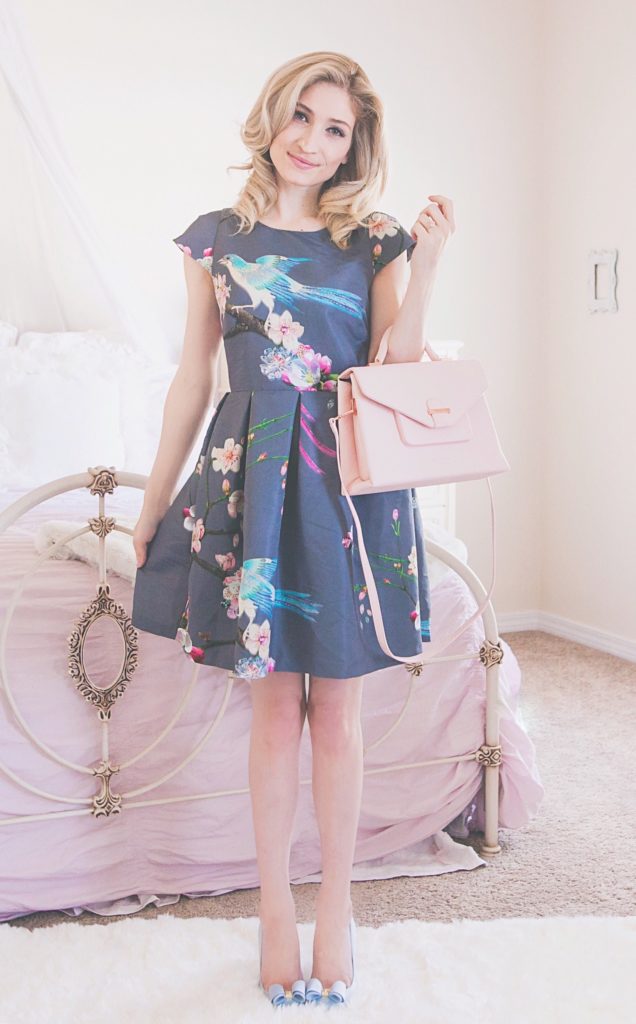 They also have beautiful heels and handbags too that are beyond cute and almost always available in pink.
This lovely little dress right here just so happens to be a Ted Baker dress as well. It's a bit different from what I normally wear, hence the darker color, but it features a lovely fit & flare silhouette and hints of bright colors.
I truly love the unique contrast of colors within the dress.
I recently got these adorable blue Ted Baker bow heels that I thought would go wonderfully with the dress. They remind me so much of Cinderella and I just can't get enough of them!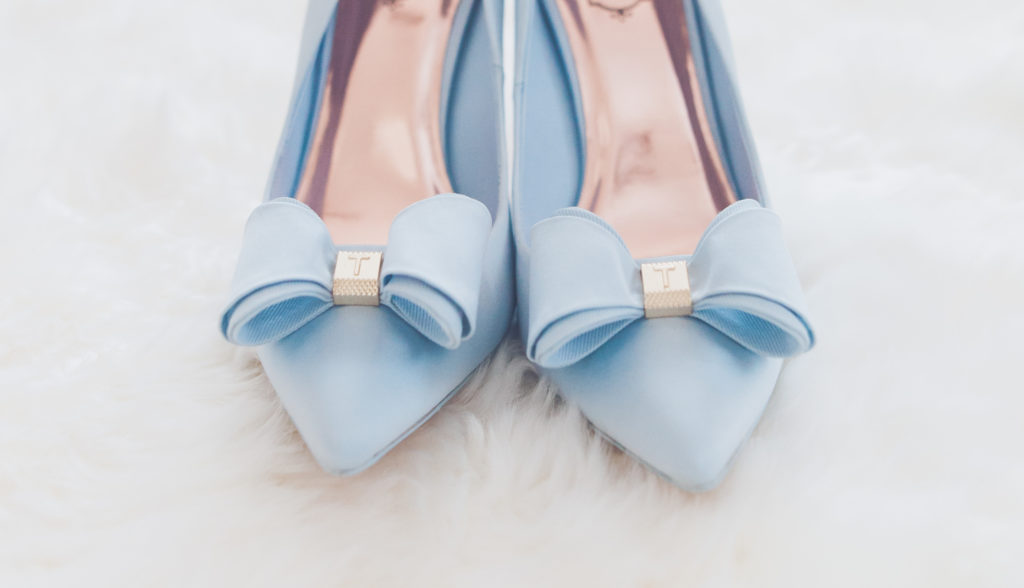 Top Shop Crop
How adorable is this top?? It's cropped which makes it perfect for just about any skirt in my closet and features a little peek-a-boo back with a darling bow tie closure.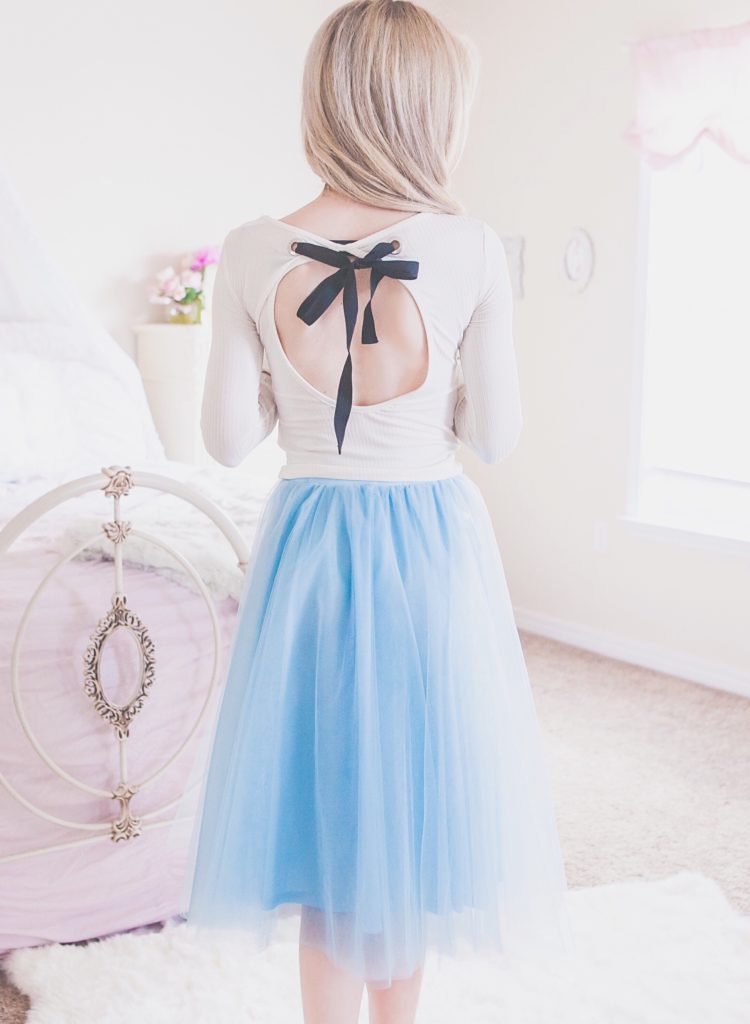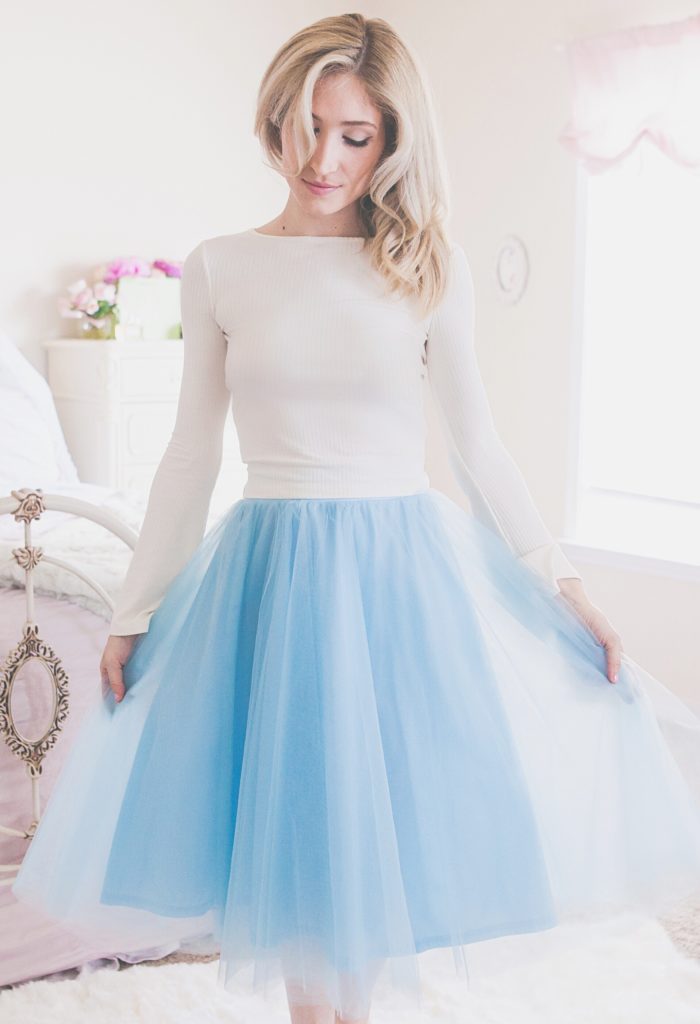 Top Shop Off The Shoulder Beauty
I really love the color of this top. It features the oh so popular off the shoulder look at the moment and feels so feminine.
For an ultra feminine look, I paired it with a tulle skirt.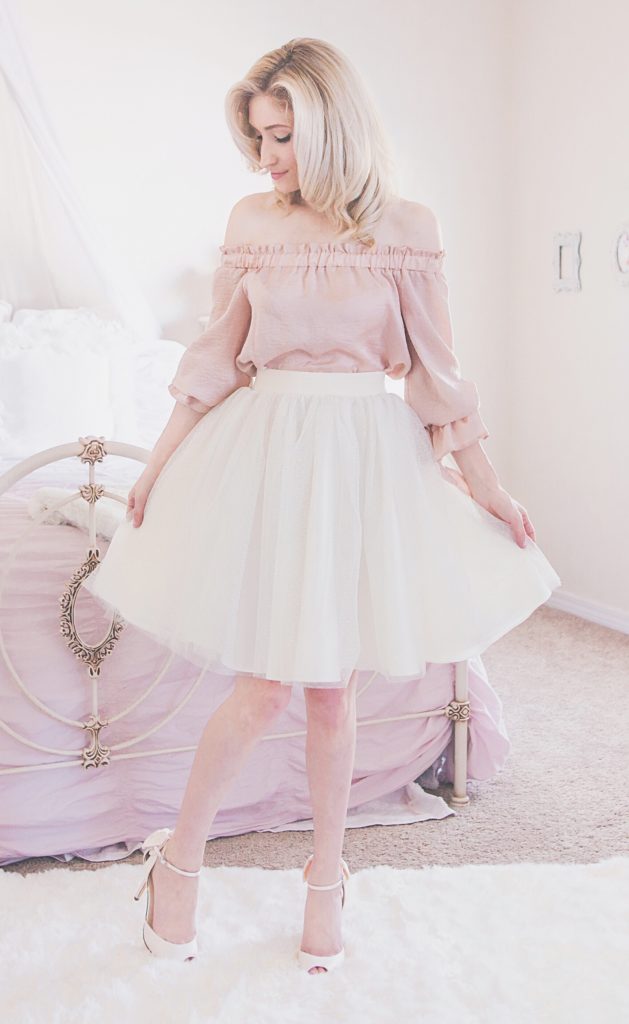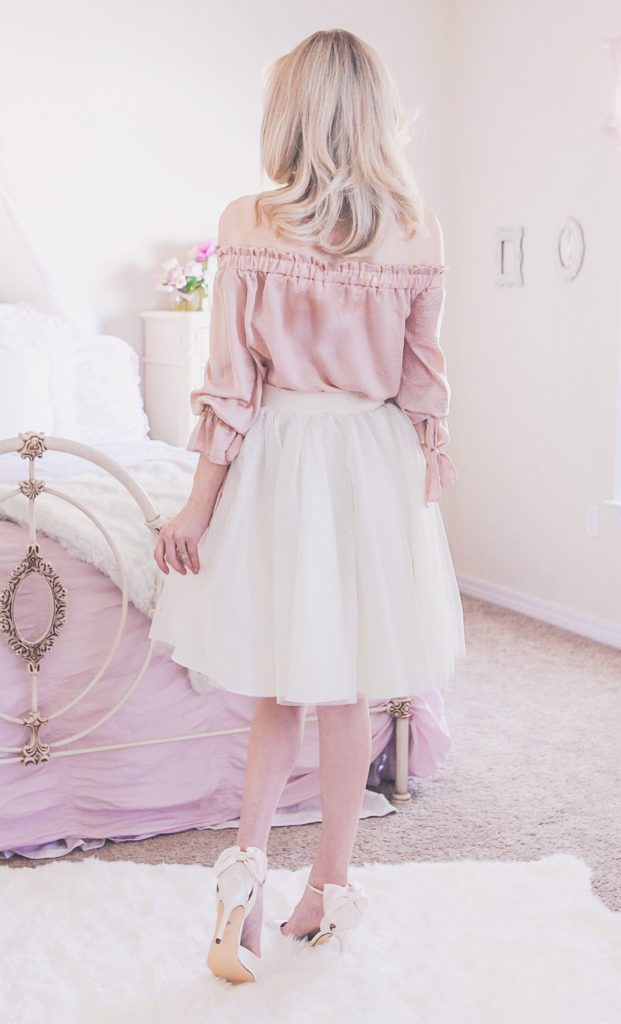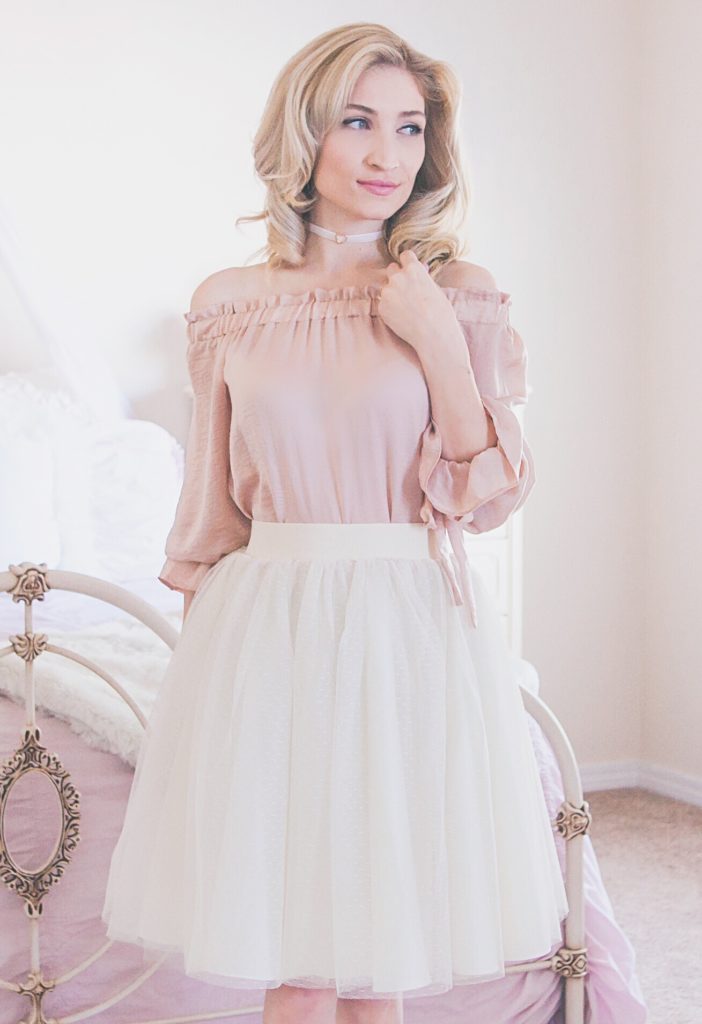 Eliza J Bardot Top
This top reminds me so much of a Disney princess and it has me beyond excited to pair it with all of my skirts!!
I have been eyeing this one for so long and am glad I finally pulled the trigger and got it.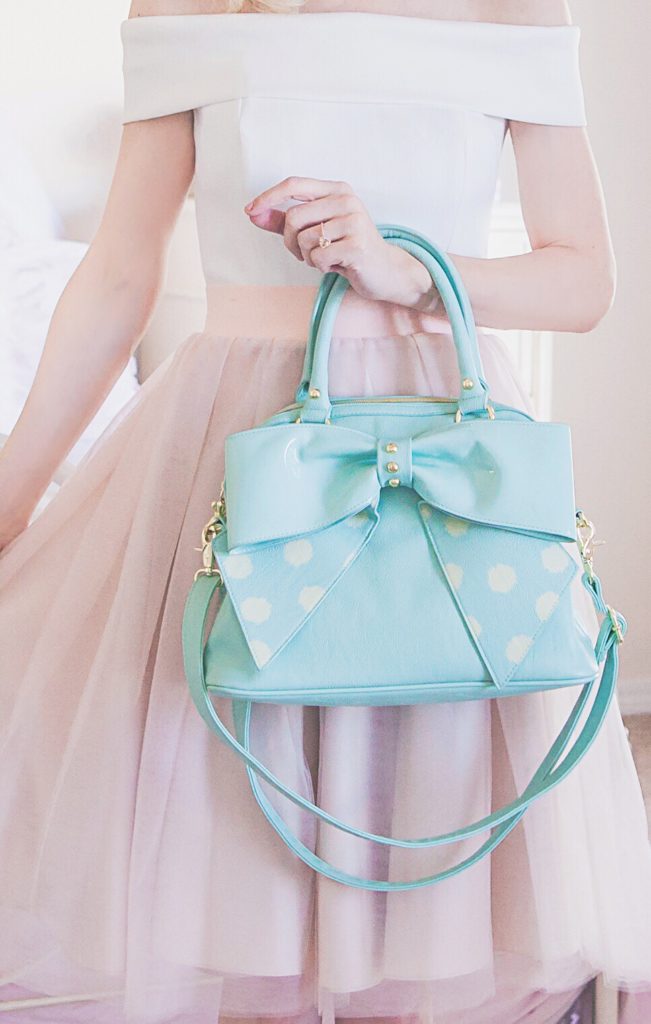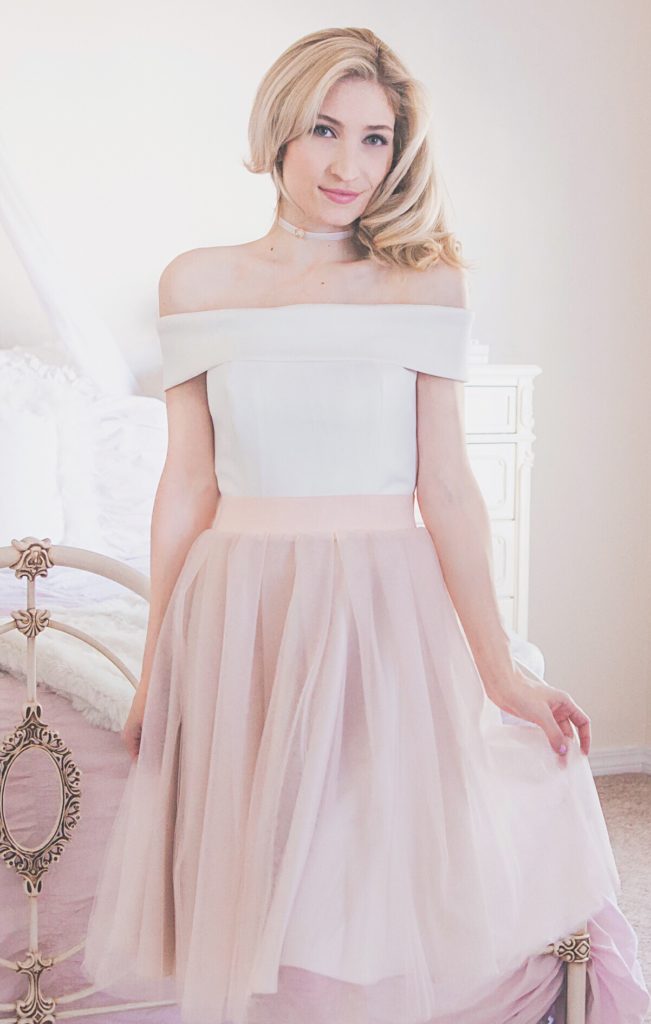 Seriously, I feel like this top could transform any skirt to look like a Disney princess dress. It's such an essential to my wardrobe and luckily I snagged one before it was gone.
Final Thoughts
I also got some things that I chose not to take photos of because I wasn't loving them so much. I'm sure you can totally relate when you see something really cute online but it arrives and it's not what you expected.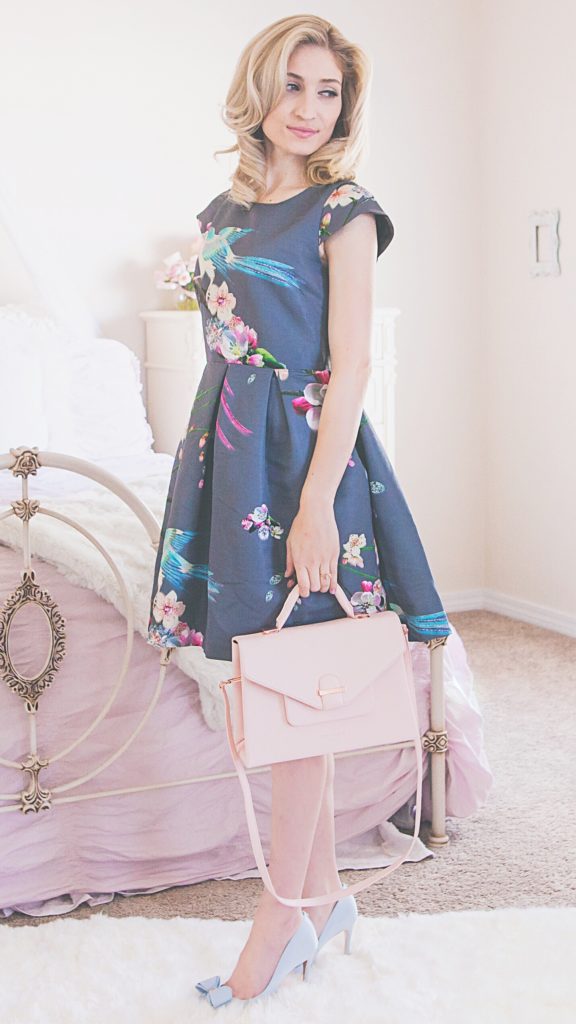 All in all, I love the fab pieces I showed above. I feel like the tops are perfect for creating multiple different looks with and I love adding pieces to my wardrobe that offer a lot of versatility.
Now, on to the juicy tips, I have for you!
Outfit Planning Tips
It goes without saying that getting ready for the day can be a stressful and even frustrating ordeal. I believe we can all relate to that very annoying feeling of having nothing to wear!
This feeling usually arises when searching endlessly through the closet for the perfect look but with a little forethought, this frustrating ordeal can become much simpler.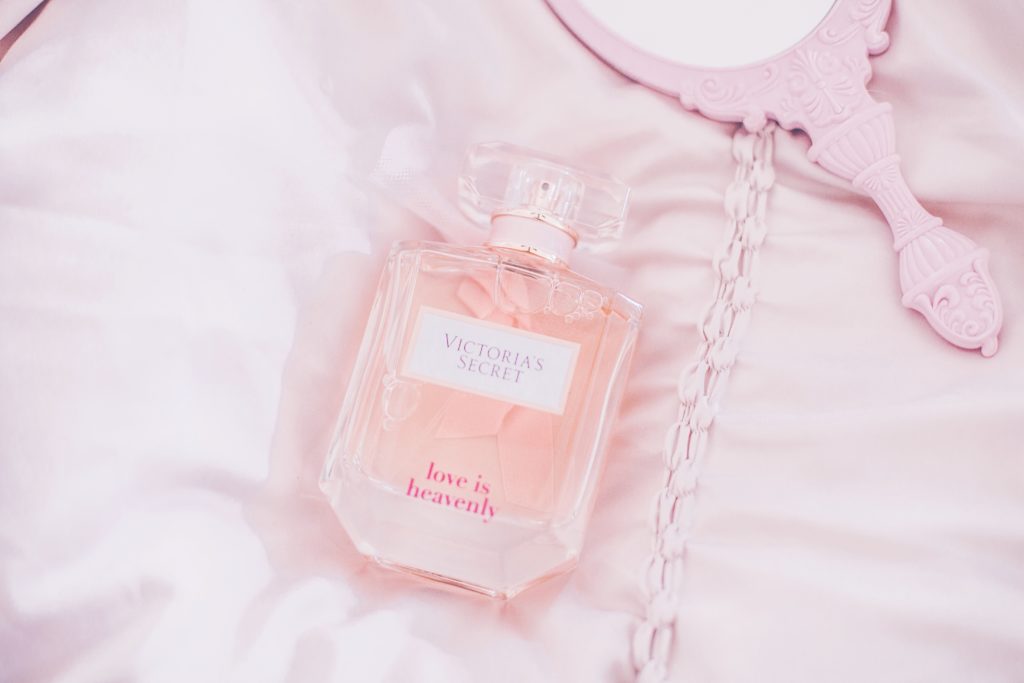 Personally, I know that I struggle most with this when I'm under pressure from running out of time while getting ready.
The Solution
First, put a little planning into the mix.
Carve out some time each night, stress-free, to look through your closet and see what you have and what you'd like to wear for the next day.
Better yet, if you can carve enough time, let's go with on Sundays, go ahead and do it then for the entire week.
Make sure to check the weather so you can be best dressed in that regard.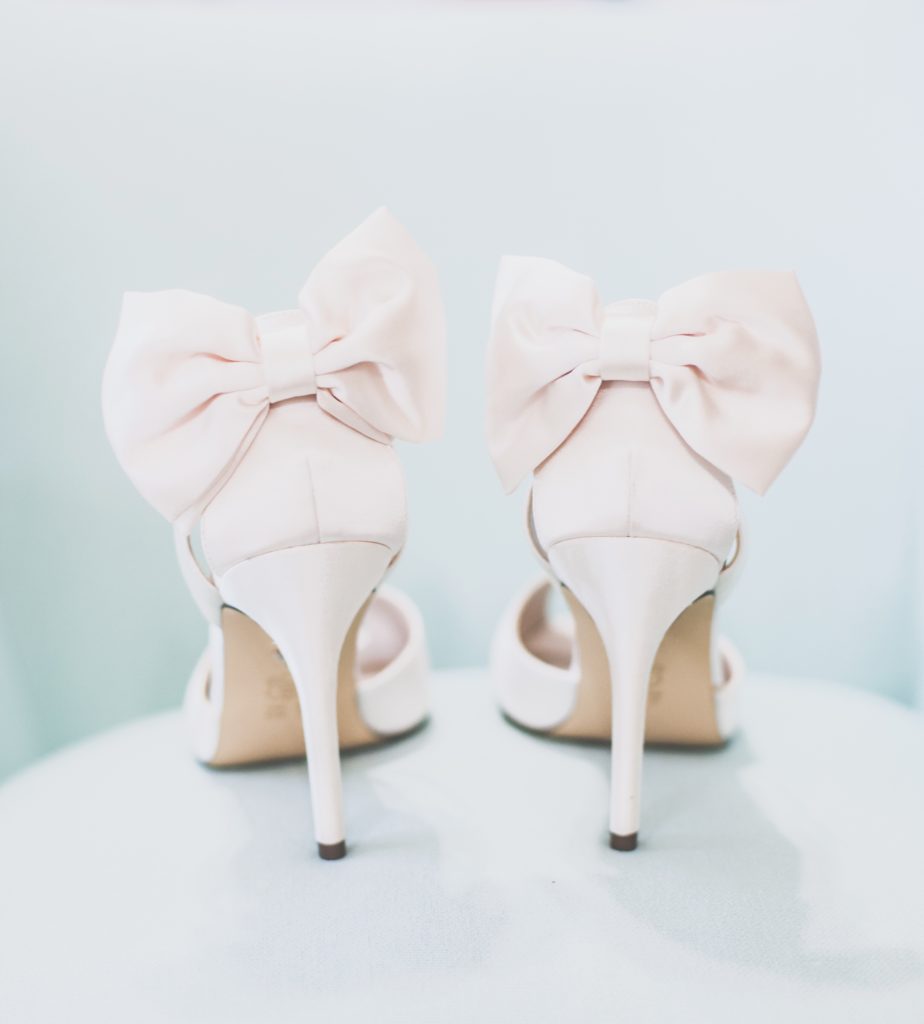 Take a good look at your calendar/planner to see your plans so your outfits are prepared for that as well.
When I'm under the pressure of time I truly feel like I have nothing to wear. This is just crazy because I have so many viable options!
Stress leads me to second guess everything I put together and then I just spend the day worrying about that too.
Allowing yourself to pre-plan your weekly wardrobe will give you a better start to each day which you know affects how your overall day goes!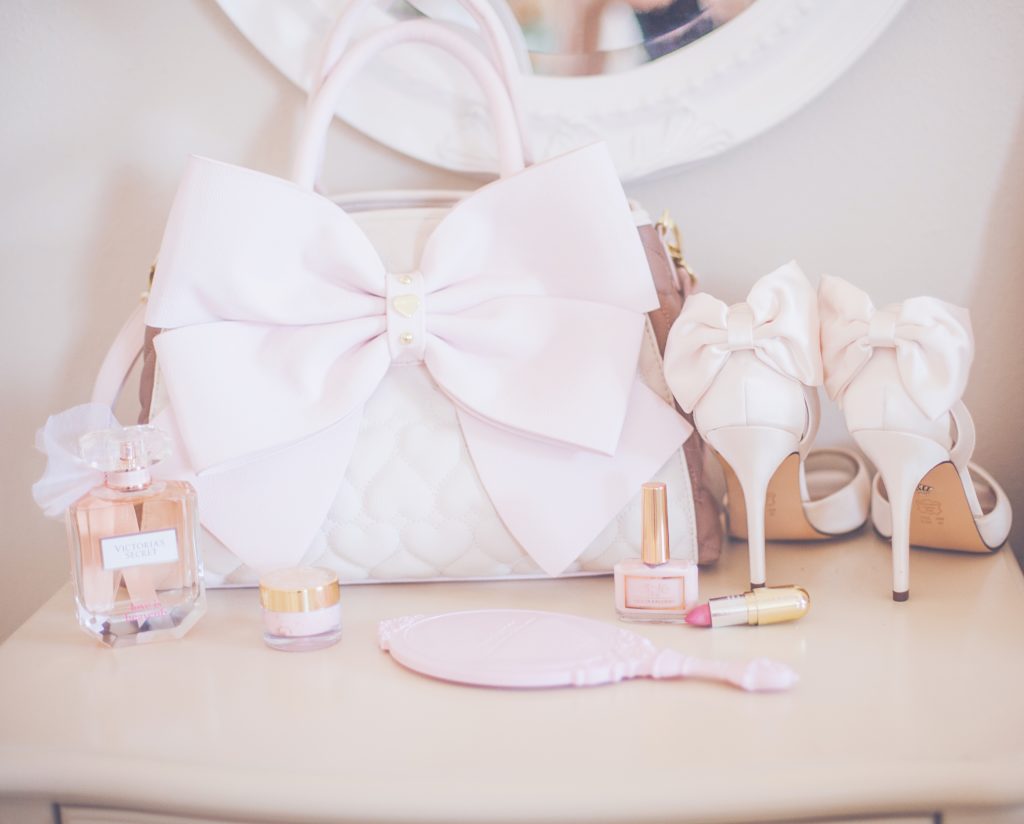 You will worry less about running out of time & will have the chance to really put some gorgeous looks together, accessories and all.
Get excited about the days ahead, when it comes to your outfits!
Remember, dressing pretty isn't about just looking pretty, it's about the way it makes you feel and that my dear is the most important thing of all, isn't it?
Love What I got? Shop The Looks Below
Pink Glitter Heels + Pink Bow Heels + Pink Pom Pom Heels
Ted Baker Floral Dress + Blue Bow Heels + Pink Messenger Satchel ( similar )
Top Shop Crop + Blue Tulle Skirt
Top Shop Off-The-Shoulder Top + White Tulle Skirt + White Bow Heels + Heart Velvet Choker
Eliza J Bardot Top + Dusty Pink Tulle Skirt + Mint Bow Bag
If you found this post helpful or enjoyed it please let me know. I LOVE hearing from you!