I don't think in all of the time that I've been blogging I've shared with you my nail routine or the polishes I love! One of my favorite nail polish brands is Essie & I think most would agree that they love them as well.
Just to get an idea as to how popular their nail polishes are, all you have to do is a type in the keywords, "nail polish" on Pinterest and you'll find a vast amount of pins featuring colors that have people head over heels. My point is that most of the colors you'll see are all brought to you mostly by Essie.
Essie's Gel Couture Collection
When they launched a gel collection my obsession only grew.
For years I went and had gel manicures done by professionals. There are a lot of pros to this but disadvantages as well. For example, spending $40 dollars with your nails looking like they were done by a toddler. That I will pass on…
So I've been doing my own gel nails at home for some time now and that's a huge factor in my desire for trying the latest collection by Essie. Honestly, aside from my shaky hands I really love doing my own nails. The whole process is just very theraputic and It's part of my "me time". I let my self totally relax, turn my brain off, put my favorite show on and paint!
The Collection
The collection that I am featuring today is the Reem Acra Gel Couture Wedding Collection. It's a collaboration between Essie & the sought after bridal & occasion wear designer, Reem Acra.
This collection features 6 beautiful shades that are perfect for the Spring season.
The colors honestly remind me of shades you'd find in a fairytale book. They're just beautiful!

Pastel Colors
First we have a Picture Perfect which is a creamy white color with a golden shimmer. Sounds so lovely right? It is one of my favorites from this collection and I've been also using it for a french manicure look as well.
My next favorite is Moments to Mrs. This beautiful polish features an orchird-like purple with iridescent flakes.
The third color which I really love as well is, Getting Intricate. It reminds me so much of a Cinderella Blue and you must know how much I love that!
Those 3 are ones that I simply can't get enough of from this collection because of their feminine & soft shades.

Darker Colors
Now for the darkers shades.
First we have Handmade of Honor. It's not really a dark color but I would prefer it to be lighter lol so in the dark category it goes! This shade features a metallic tint of rose & is really pretty!
Second, we have You're Golden.  This is yet another pretty option to go with and reflects light like no other. Personally, I would only use this color to add in details on top of my base paint color. I think it pairs beautifully with the Getting Intricate & Picture Perfect. These combinations give me so many fairytale vibes!
Third we have Forever Family. I don't know about you but this color really makes me think of a fairytale! To be exact this color features a pearly mulberry red with violet blue undertones. But if you just asked me I would say it's the color of Snow White's juicy red apple lol.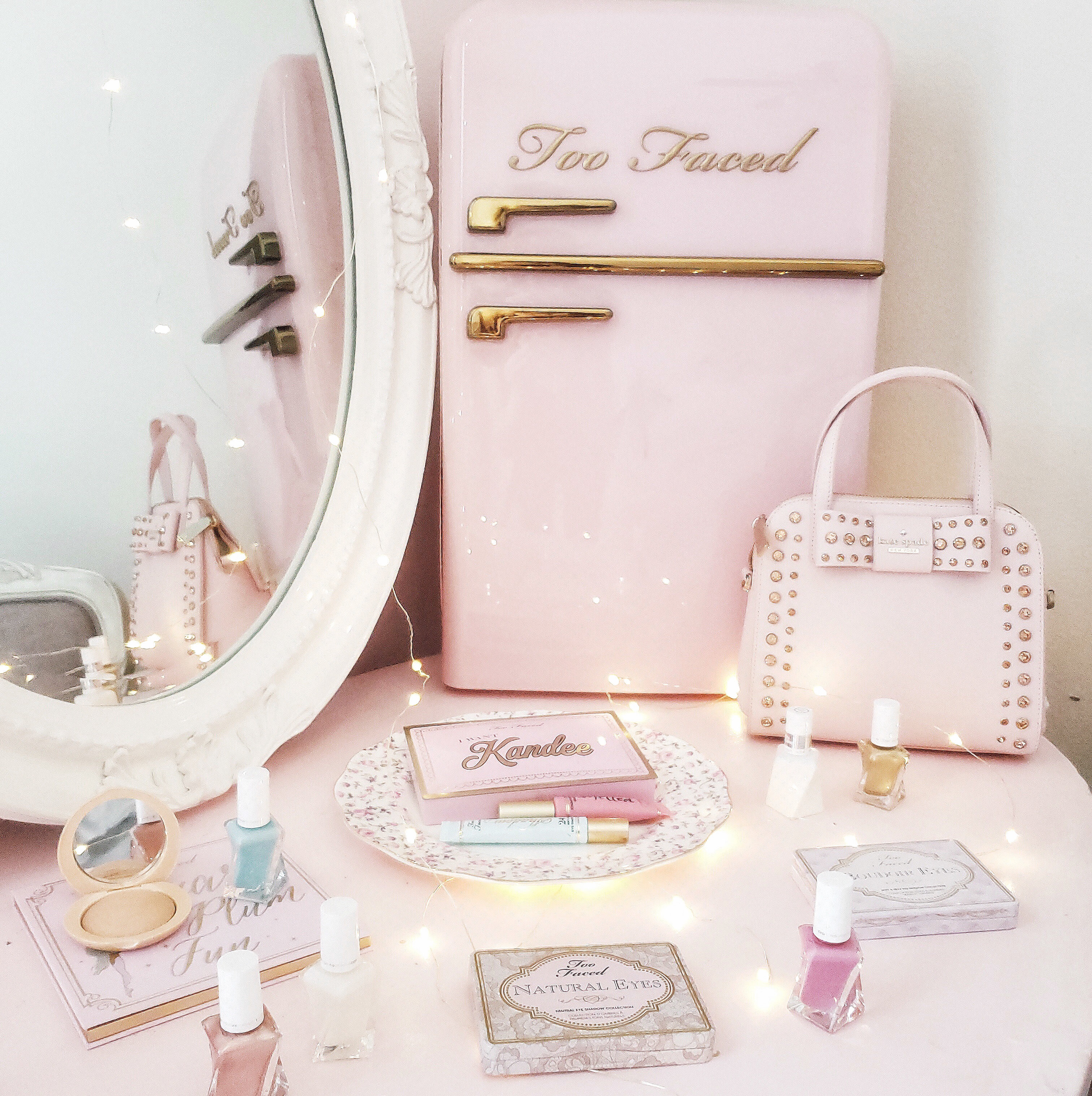 That is all that comes in this collection my loves! Short & sweet yet really beautiful. Like I mentioned before, I really am enjoying the combination of the colors together. They truly pair beautifully and I highly recommend them too.
Let me know below, which color above would suit you best?