Thank you to Macy's for Sponsoring this post & helping us to continue sharing content we love with you!
We're so close to Easter & that fact is something Chloe couldn't be more excited about. Next to Christmas, Easter is one of her favorite holidays and of course, finding a beautiful dress for this day is essential!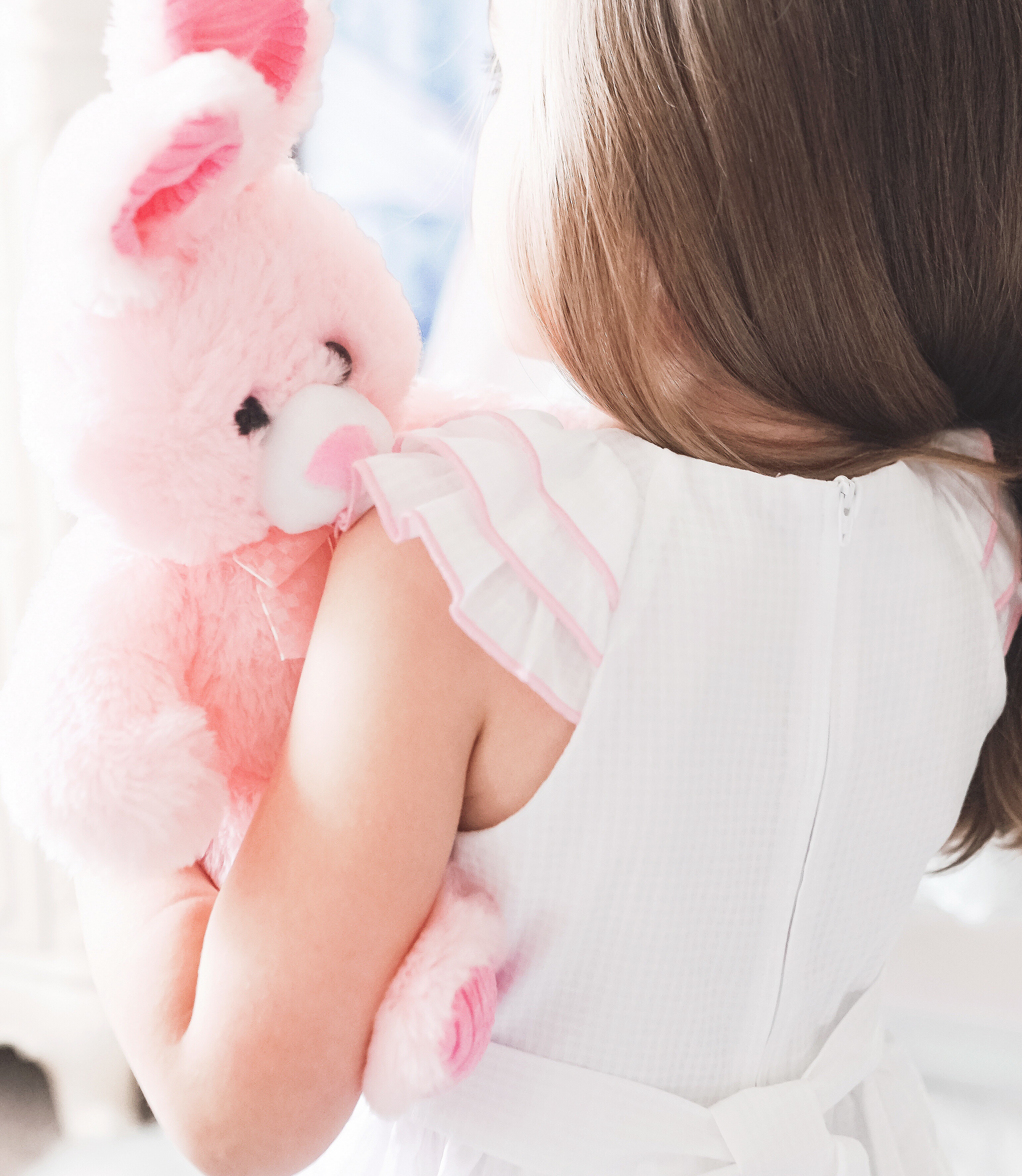 To find the perfect dress for Easter Chloe and I headed to Macy's. They always deliver when it comes to beautiful dresses and occasion-ware for the kids, especially for Easter.
This year they will also have a one day sale going on which would be the perfect time to pick up your Little ones Easter Clothing if you're at all feeling inspired by Chloe's choices.
The darling dresses
First is this darling little white dress by Bonnie Jean, known as their Embroidered Smocked-Waist Dress. It features pink floral detailing, ruffles at the sleeves and a bow to tie the back.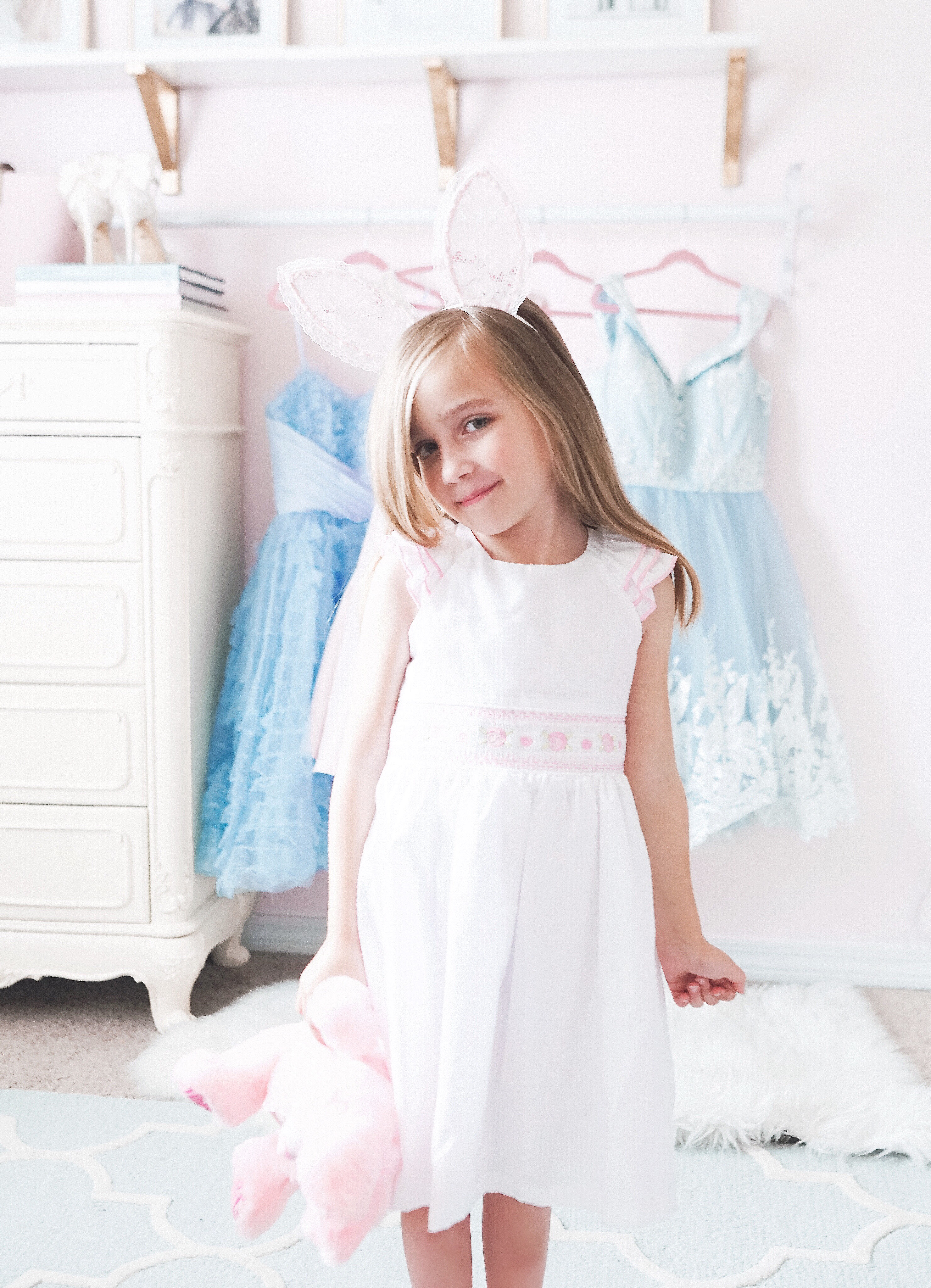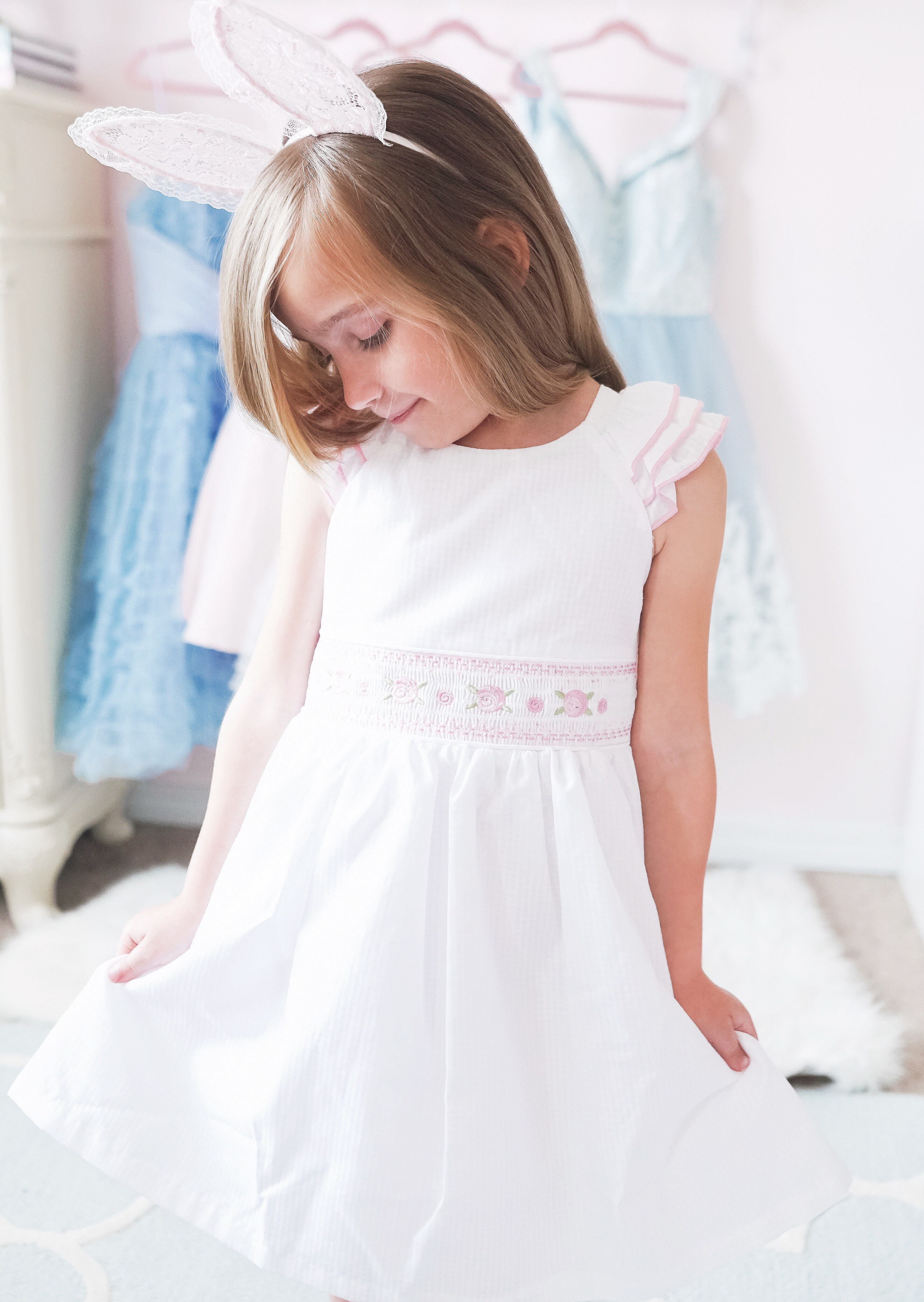 One of Chloe's favorite colors is white which is why she really wanted to get this dress.
It also screams Easter vibes so it seemed like a good choice.
The second dress is hands down our favorite. It's a design by Bonnie Jean & is known as their Floral-Print Smocked-Waist Dress. It kind of reminds of Alice from Alice and Wonderland, yet another great style choice for Easter!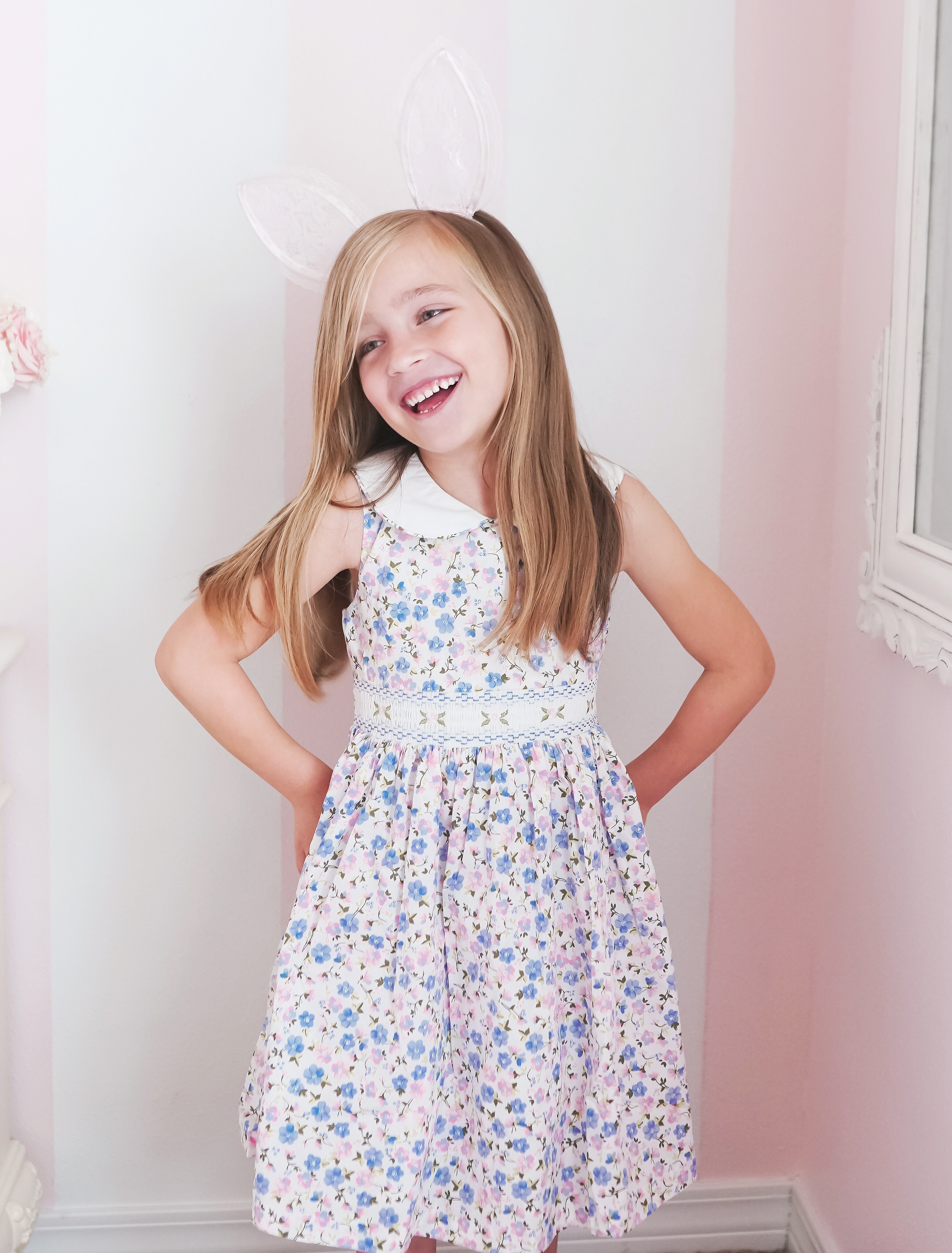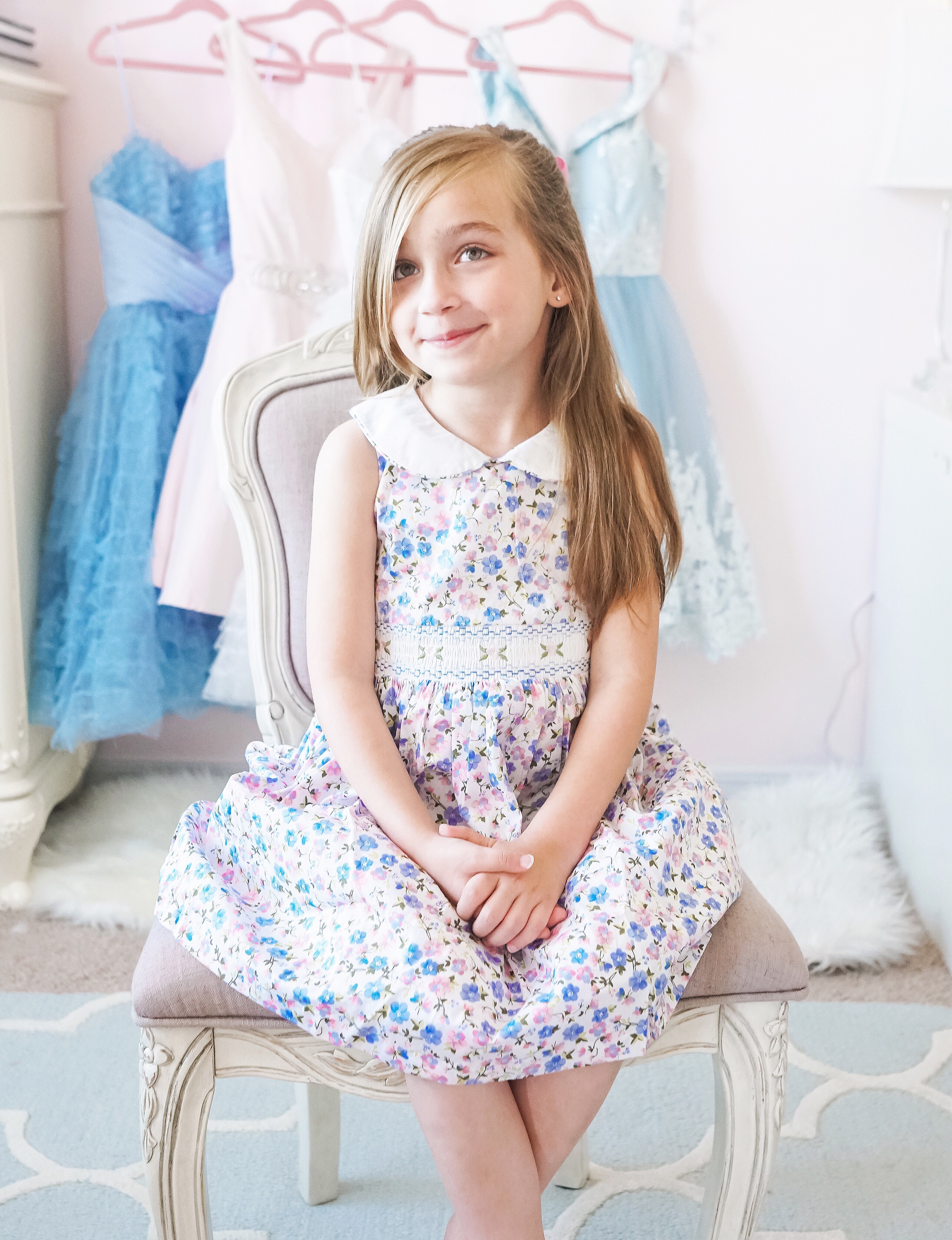 Personally, I'm obsessed with the collar, I love collars to no end and I also adore the floral print.
Chloe can't pinpoint exactly what drew her to this dress but all she knows is when she tried it on she felt pretty special. That's a good selling point, am I right?
For fun, we paired the dresses with lace pink bunny ears. It seemed like the perfect combination and we just couldn't argue with that.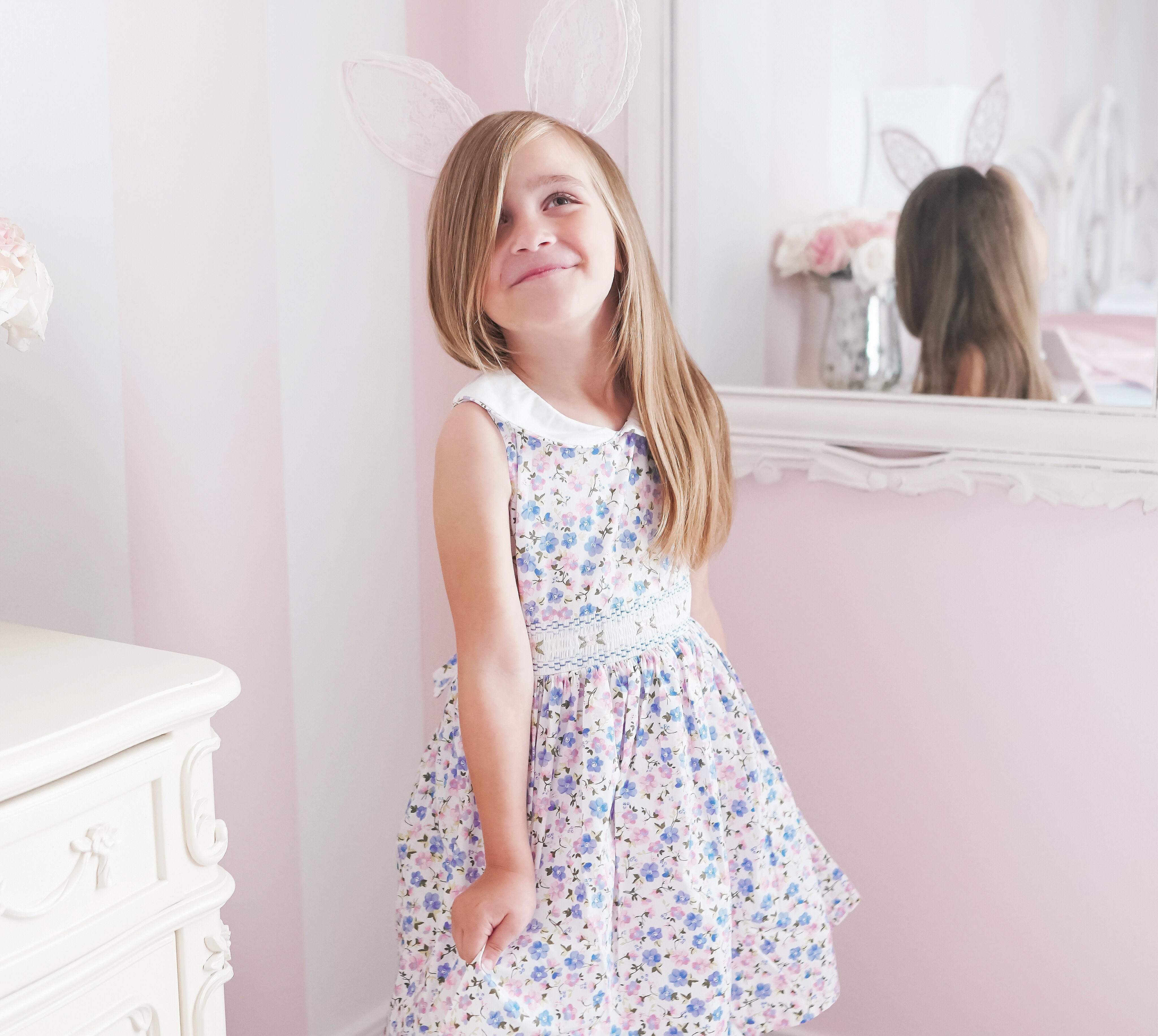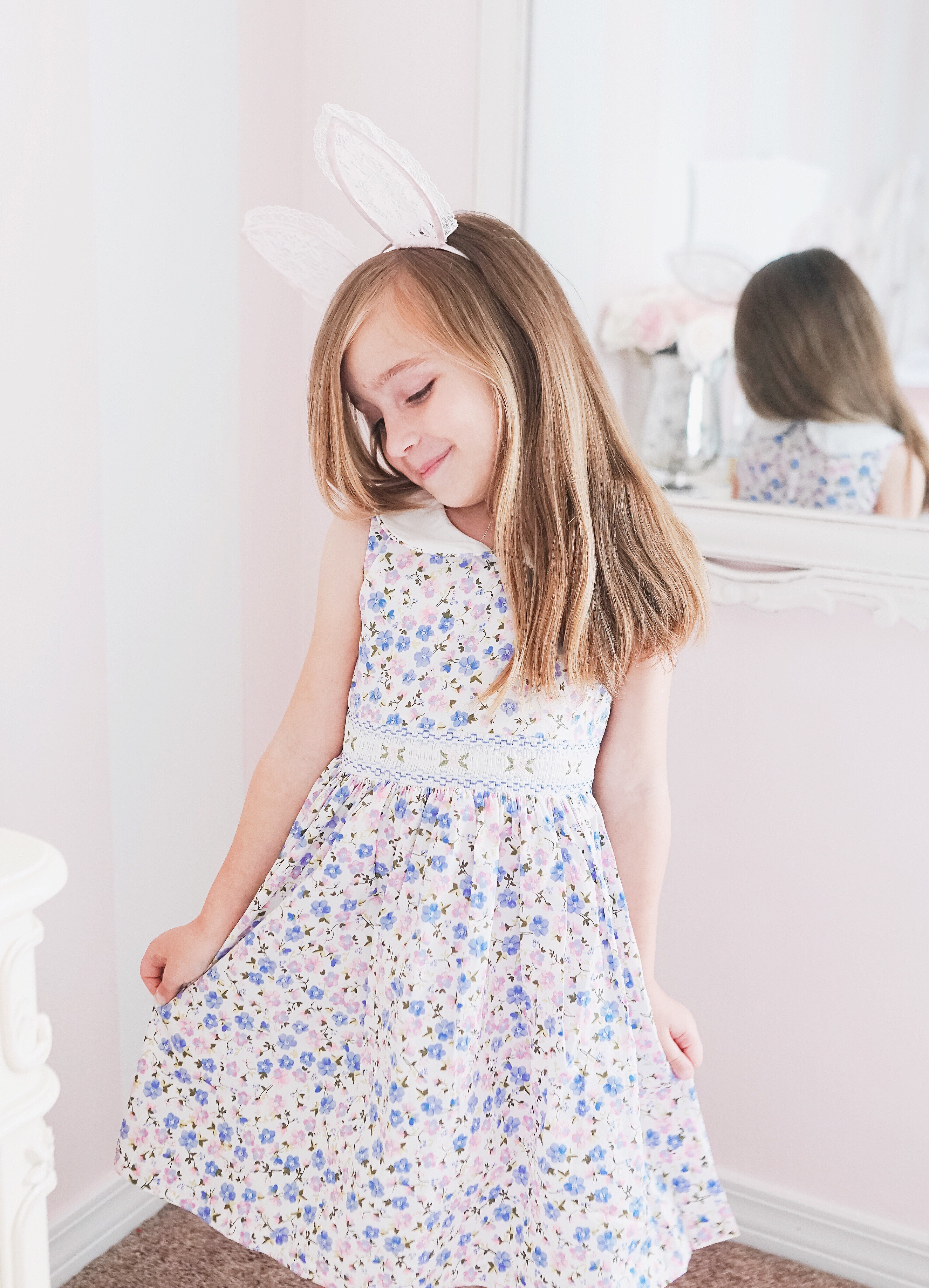 I know we only shared a few dresses with you but my goodness let me tell you, we wanted them all!
There are so many lovely ones to choose from and Macy's also has adorable dress shoes and little girl handbags to match.
To see just what I'm talking about head to their Easter & Spring special occasion shop right here.
Easter is a month away, but as you can tell we're already getting quite excited about it. I find that it's always better to plan ahead and pick up the things you know you're going to need before the day sneaks up on you.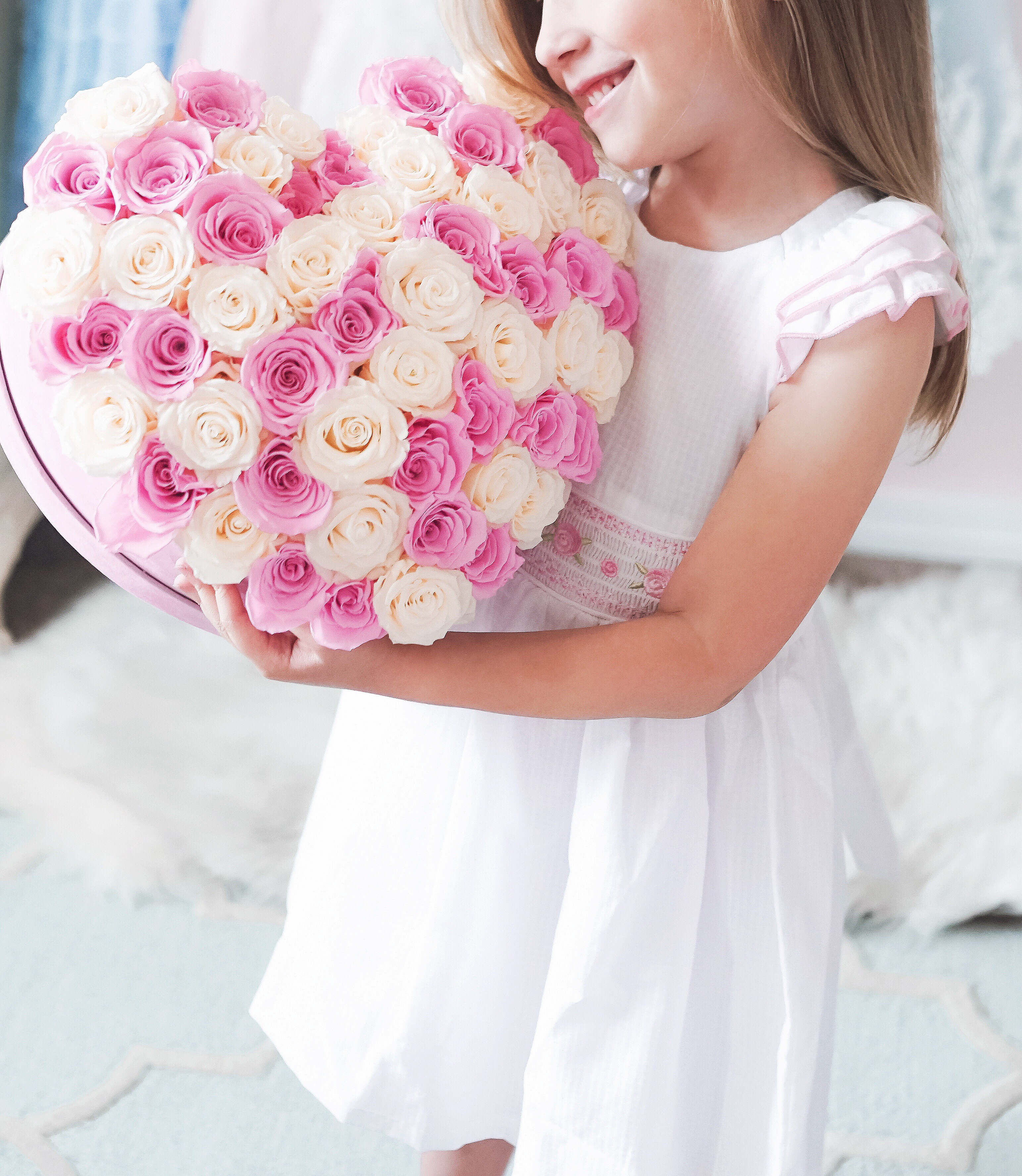 Happy Spring Loves!