Hello loves, I'm-kicking off a new month with content that's coming to you weekly featuring reveals and progress on our new home. This week we are starting with one of our living spaces, a room that our family happens to be in most and it also happens to have the TV. Surprise surprise there lol
What I love about this space..
Our last home featured two story ceilings which can be so beautiful and grand but left me craving something more intimate. Do you ever get that feeling that someones watching you? I kept feeling that when I would try to relax and watch a show. I hated it, so in the new home having this space feel more private is so comforting to me.
One of my favorite couch setups is when you can place two sofas of the same size opposite of one another, and in this room it works wonderfully. The new home was also going to call for some new pieces and when it came to sofas I looked no further than Grandin Road.
In this space specifically I used the GR Clara sofas. They add a feminine touch with their rounded arms and skirted bottoms. Oh and did I mention that they're WHITE?! 4 kids later, and yes I'm going back to white with no regrets. Grandin Roads Clara and Ava collections feature extremely durable fabric that can easily wipe away stains and can also be thrown in the wash. That's such a big deal with children, and you can also buy different sofa covers later on if you'd like to change the color.
Aside from the aesthetic, the comfort is just BEYOND. Find these beauties here.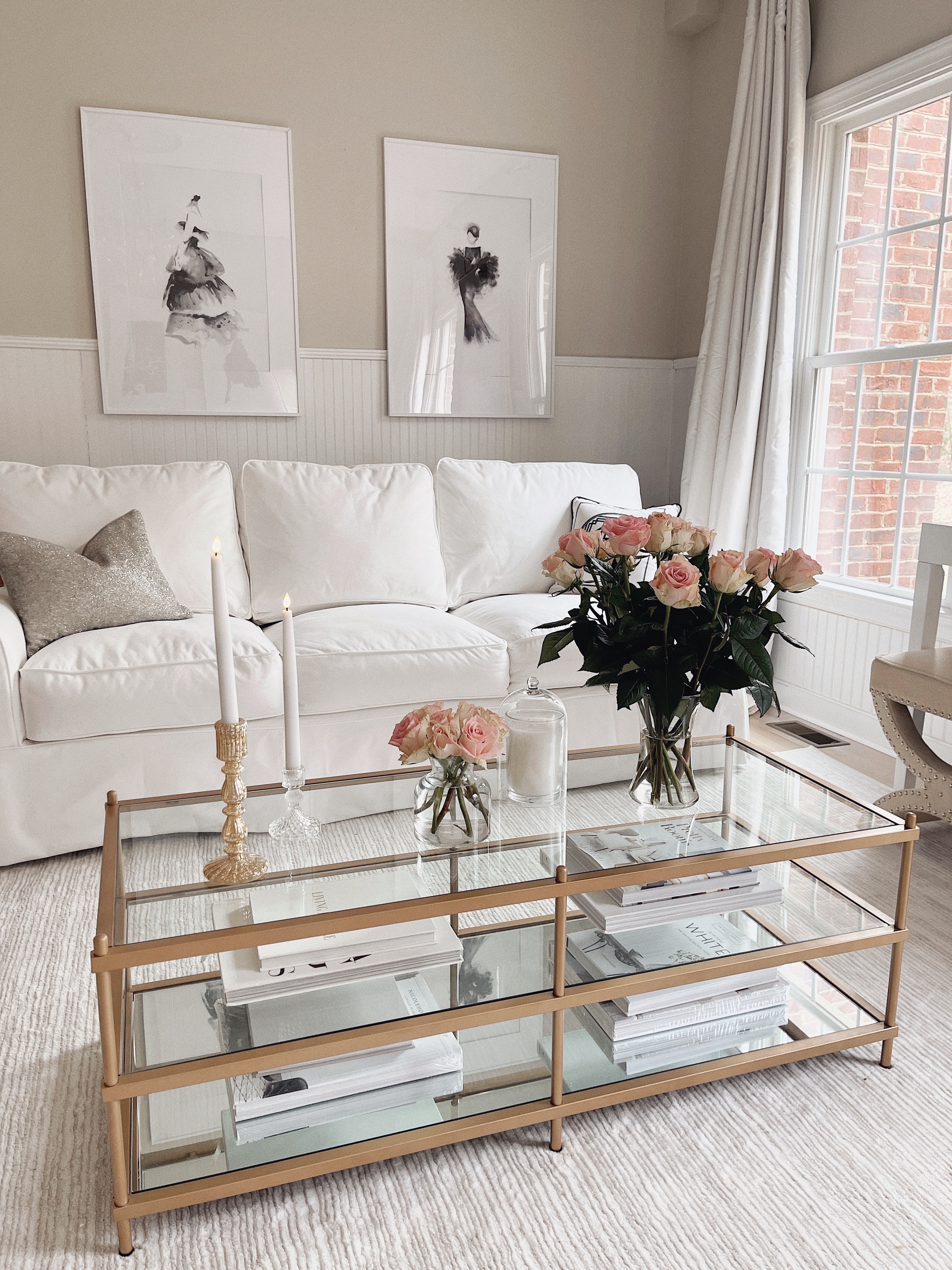 To pair with these lovely new pieces I added a coffee table by Safavieh found here. It's a pretty heavy piece that features multiple glass shelves allowing me to show off some of my coffee table book faves.
Another Safavieh find for this space, is the accent table under the TV. I've always been a big fan of high gloss / lacquer look. I also love the height combo the table gives when paired with the tv. Let's not forget it has the ability to again, feature more fashion books. Get that here.
As for the ottomans, they too are Safavieh goodies. I've seen these styled before under accent tables and thought now that I have one under the tv it would be a great way to round out the space. Safavieh offers multiple colors to choose from, I'd love to get my hands on the blush next! Find this style of ottomans right here.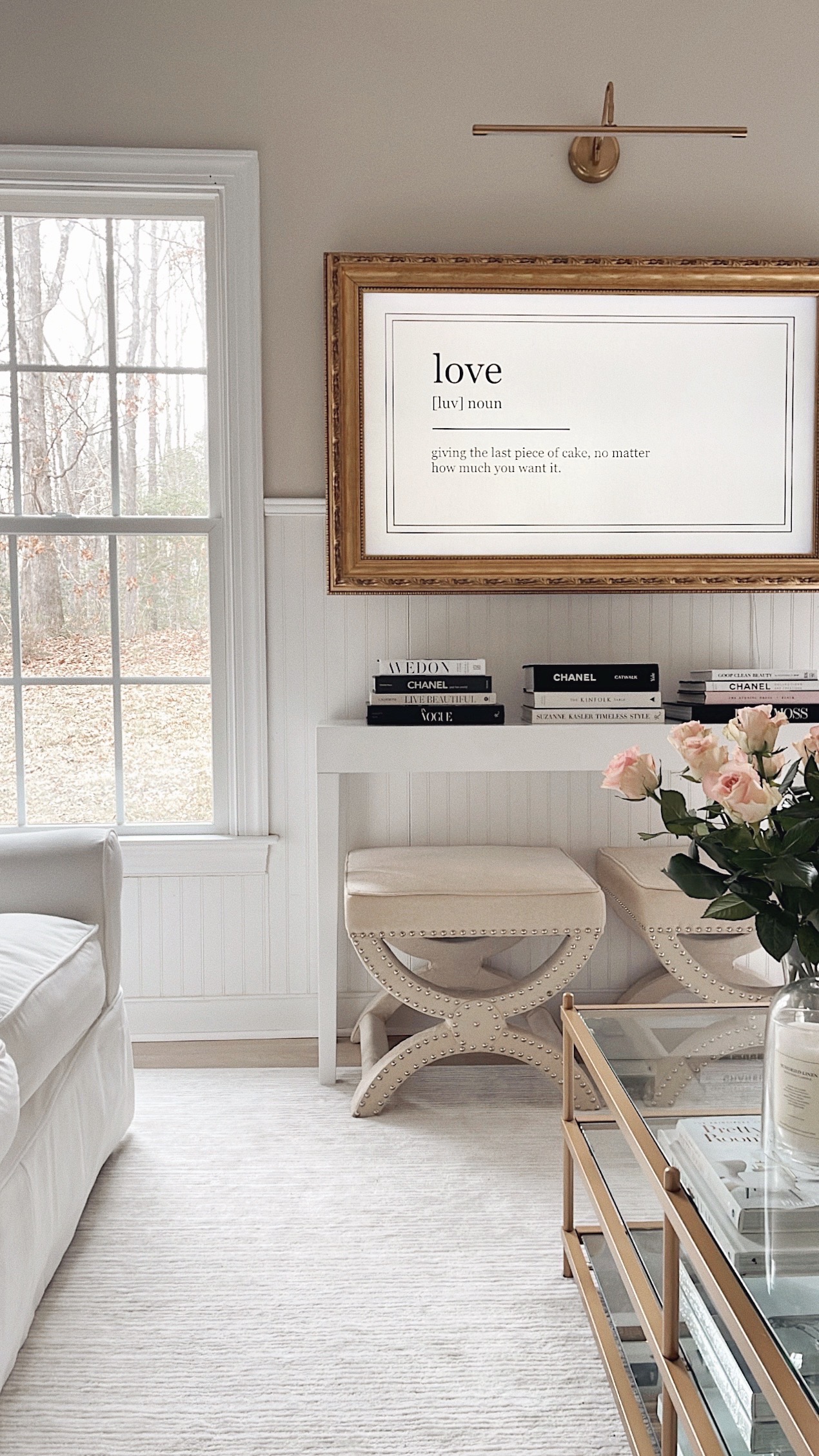 The gorgeous rug featured in this space is also a Safavieh find. It is incredibly comfy I find it to be the perfect shade of white and somehow it stays that way. After months it has yet to lose it plushness, luster or its' shade of white. Find it here.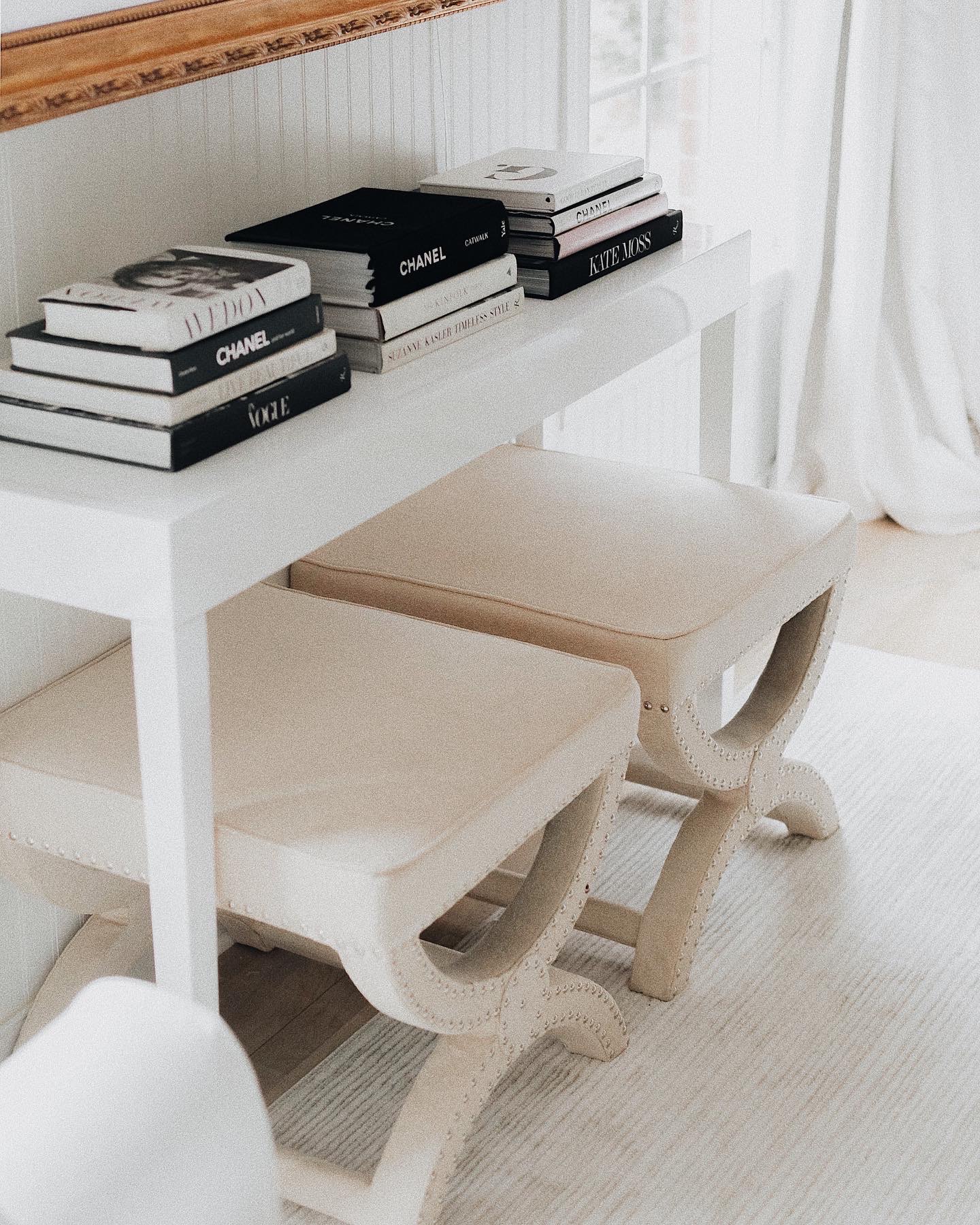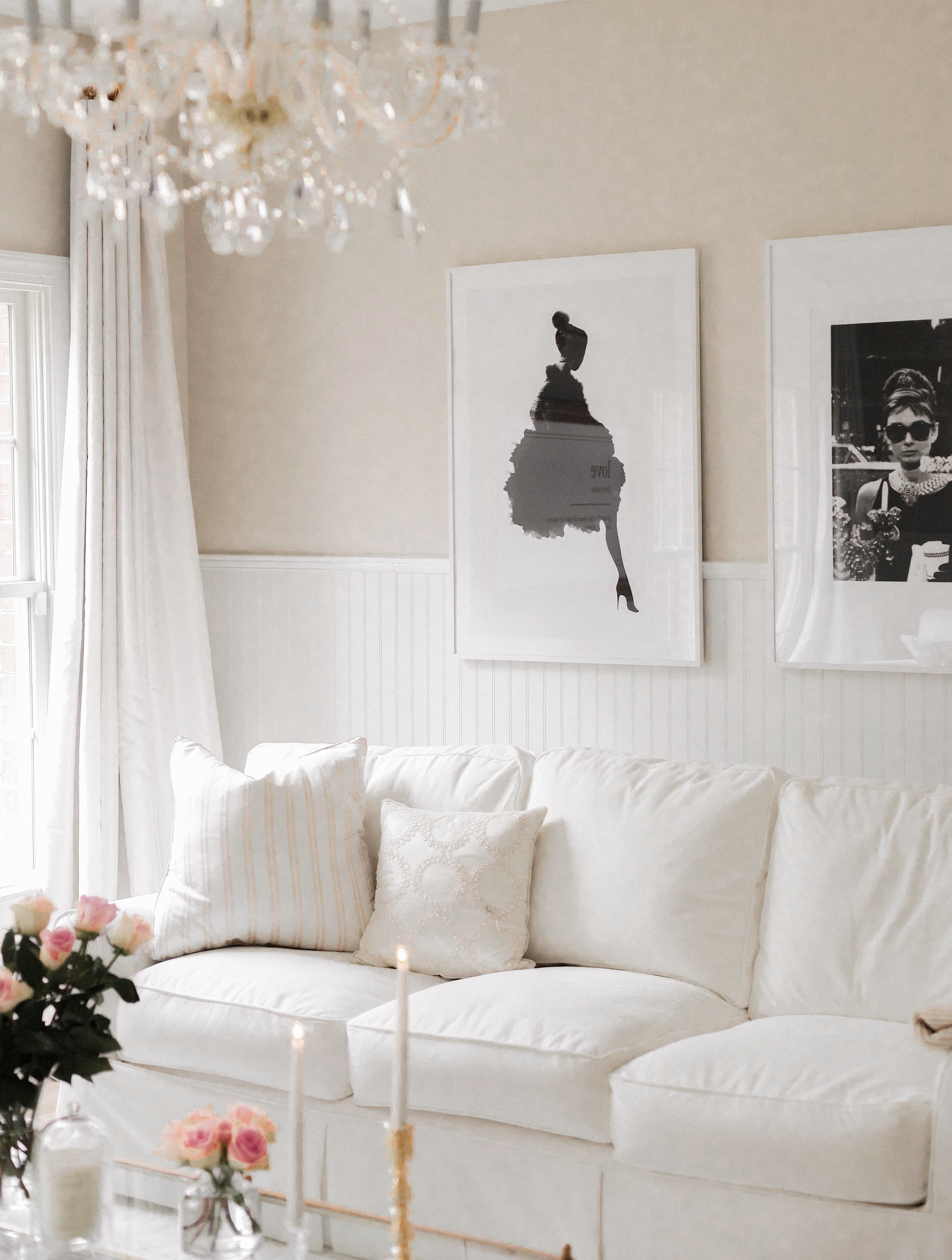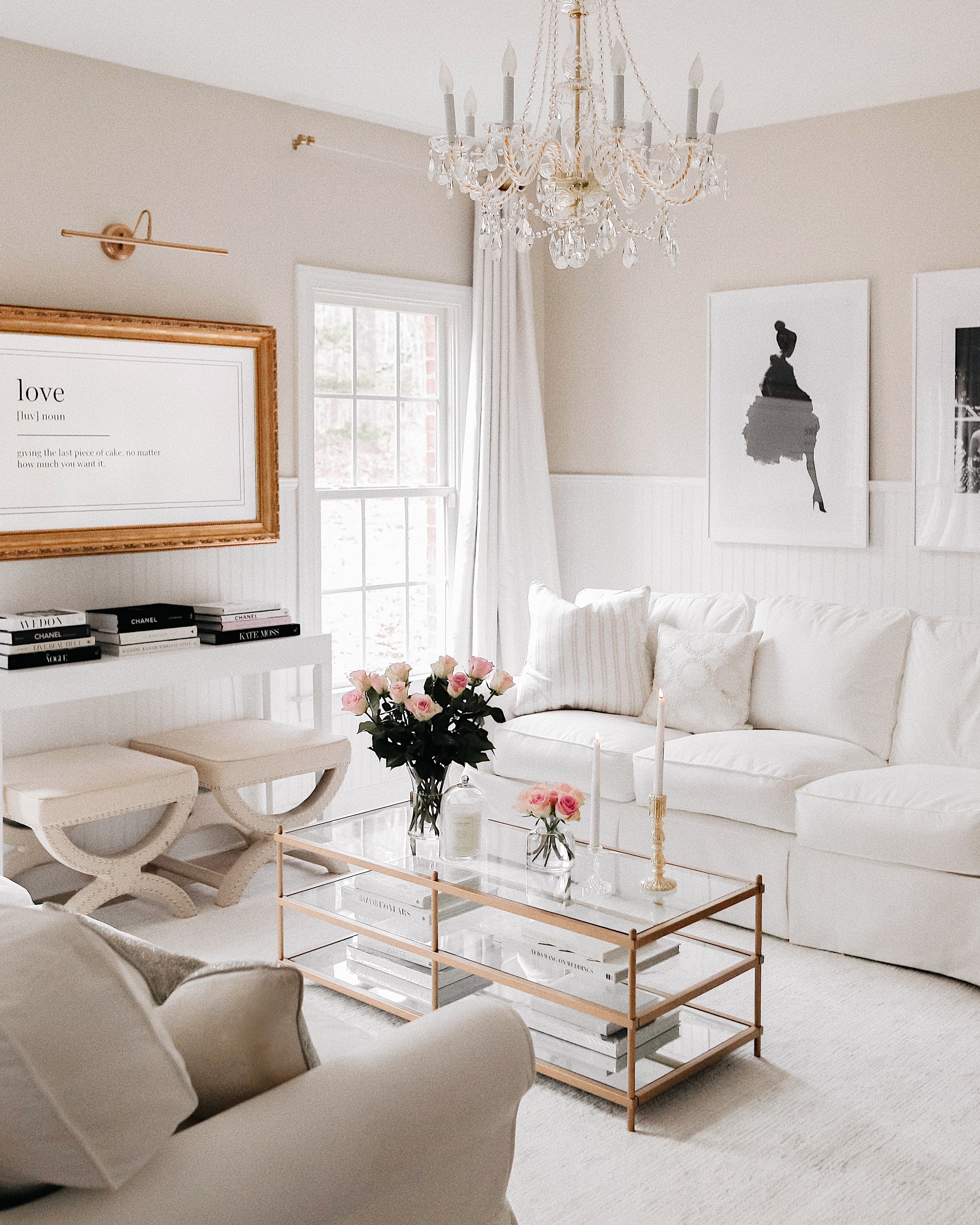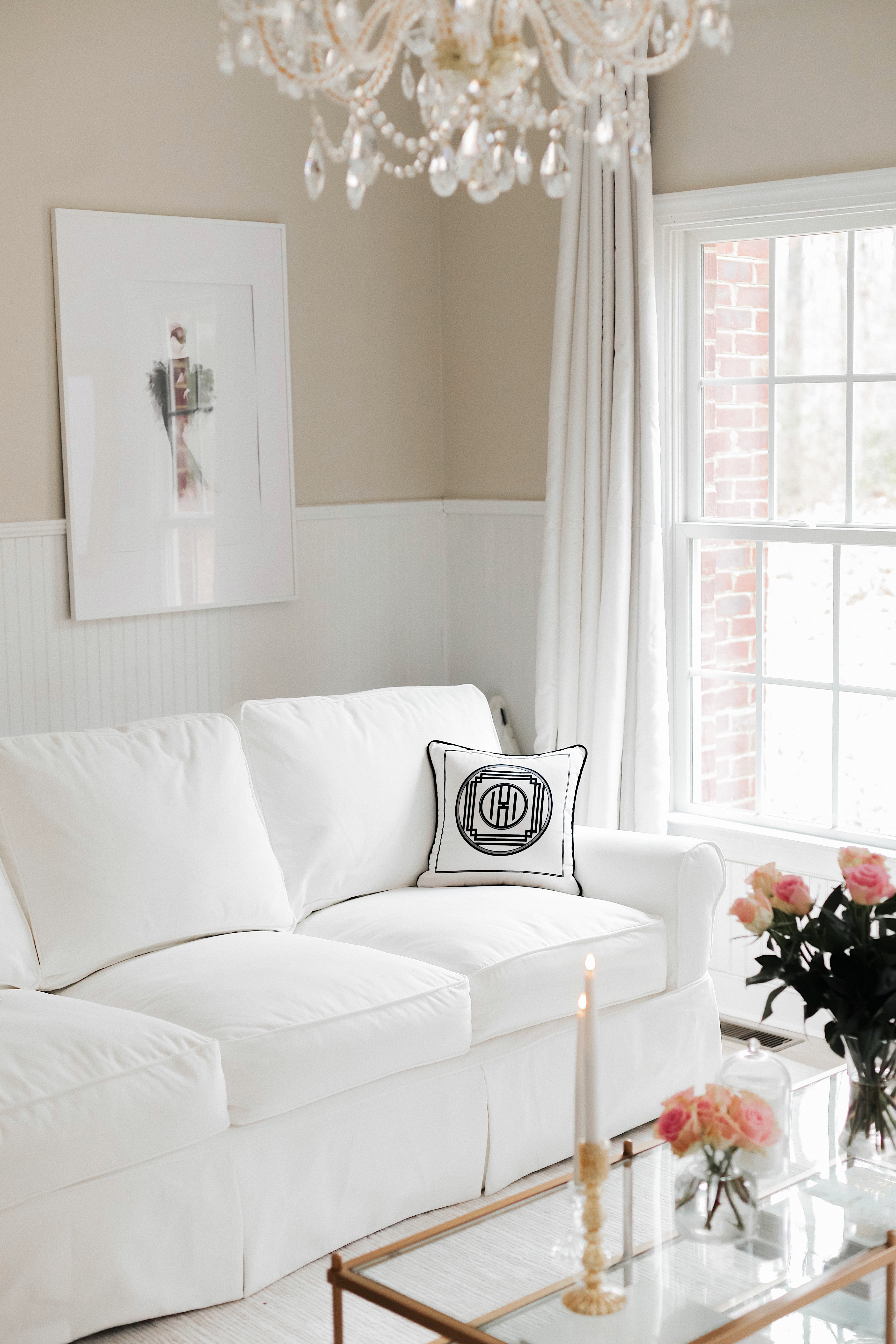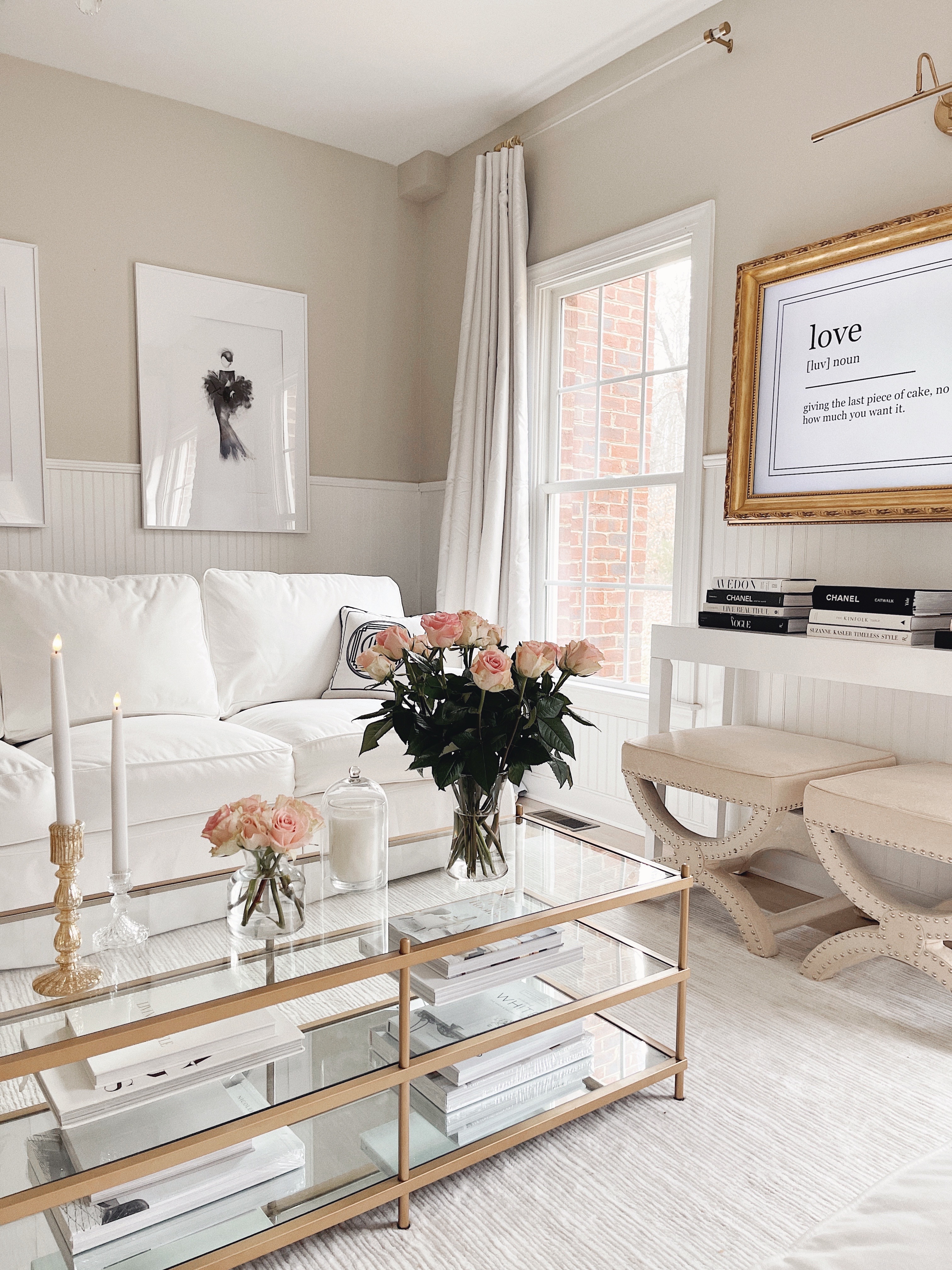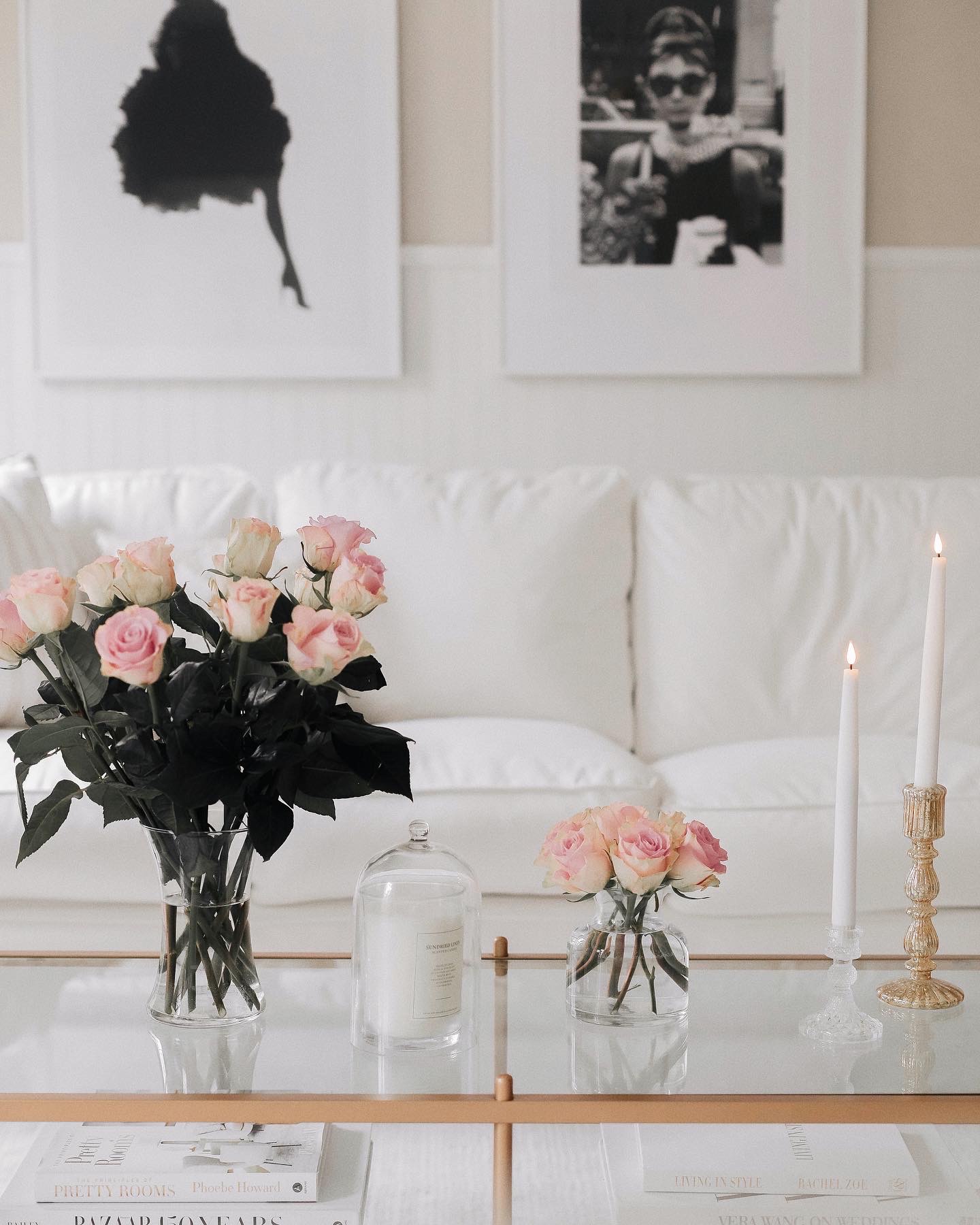 Other lovely finds in the space worth noting, would be the gorgeous crystal chandelier by the one & only, Crystorama. Find that here.
The acrylic curtain rods are from Amazon, find those here. Curtains are also on Amazon, linked here. And the tv frame you can find here.
See you on IG this week @jadorelexiecouture for sneak peeks of next weeks reveal.
Love,
Lex