Now that we're in a new home, I've been shopping for new artwork and frames. I wanted to add pieces that were similar and just alike to what I've had before and this required some shopping at Desenio.
They have a huge assortment of artwork that also pairs well with their assortment of classic looking frames.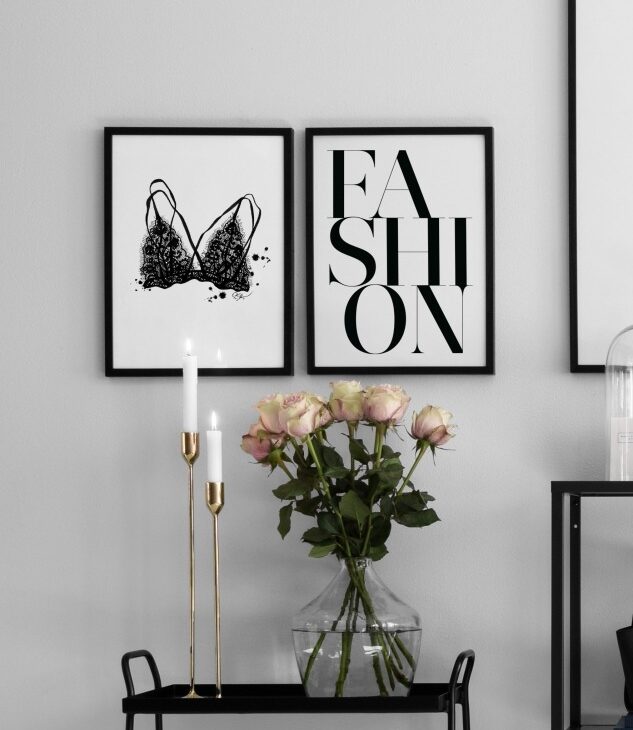 I've been ordering from their site for years and what's so unique to me about Desenio is their frame sizes, their collection of fashion prints and the fact that you can also buy mats for the frames from them too. All combined, you're left with a very high end look at an attractive price.
Among their frames, the all white wood is my favorite because it truly gives off such a clean look and I just love how glossy the artwork looks when inside. It gives the same affect with whatever color frame you choose.
My second favorite would be the black. It's such a classy look to have a thin black frame, reminds me of Chanel. Their gold frames are also a really beautiful option. And there are multiple sizing options that you can choose from. My go to sizing options have been among the largest size available and when it comes to the photos in this post, the frames featured are Desenio's largest size.
The fashion black and white illustrations shown in the photos are from Desenio and if you've been around for sometime you might have recognized them from posts a few years ago before I redid my living room. I had two of these styles before, in a smaller size and this time I was so excited to see that they were available in larger sizes.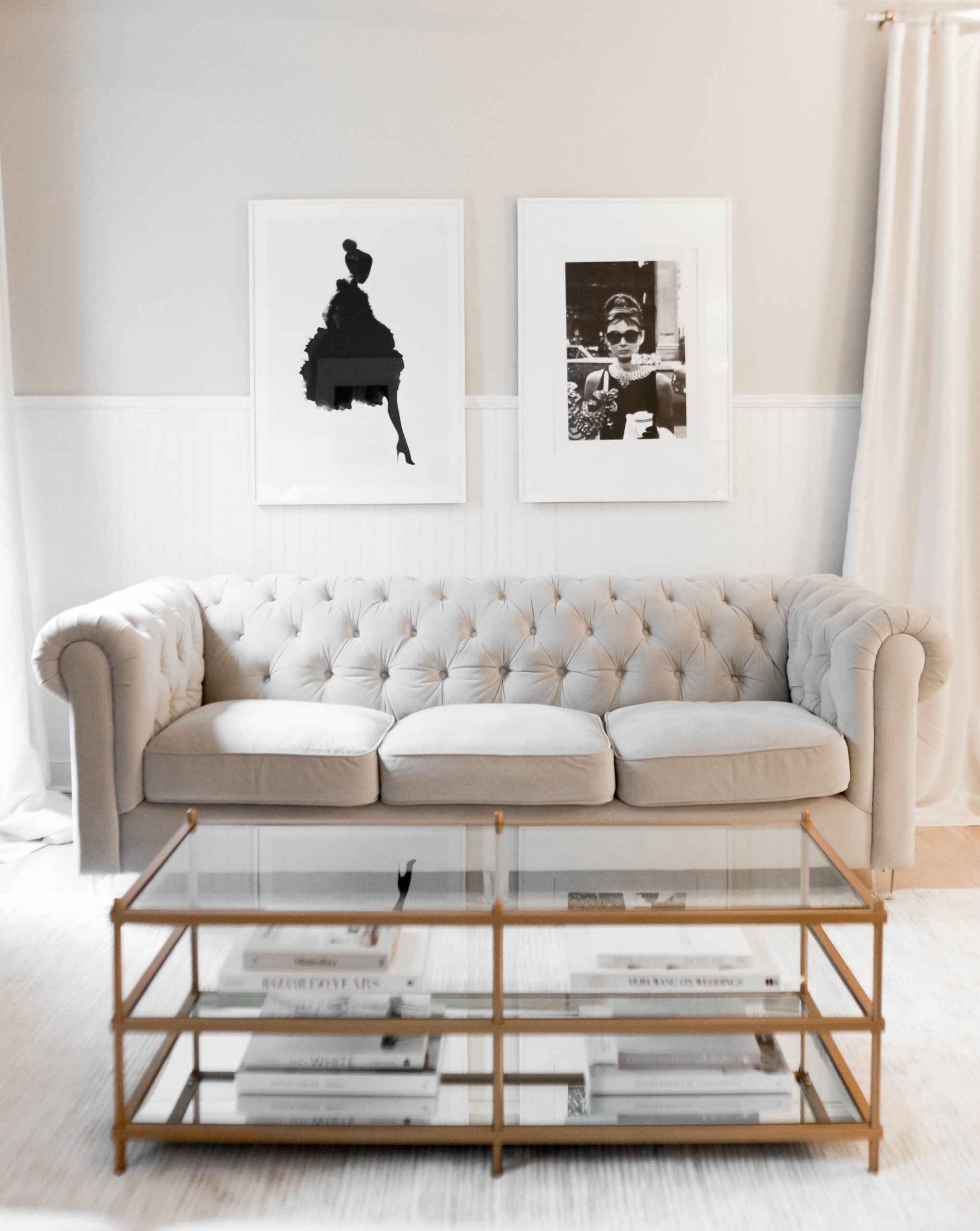 It was hard for me to part with them before, so getting to bring them back in this bigger size and in this new home makes it feel more like a home to me, and that makes me happy.
I also love the Desenio black and white photography collection and chose some of my favorites for the new home like the classic Audrey Hepburn photo shown above, the Marilyn and I also have a Kate Moss one that isn't shown here. I can just about assure you that you're going to find something you'll love to frame from Desenio.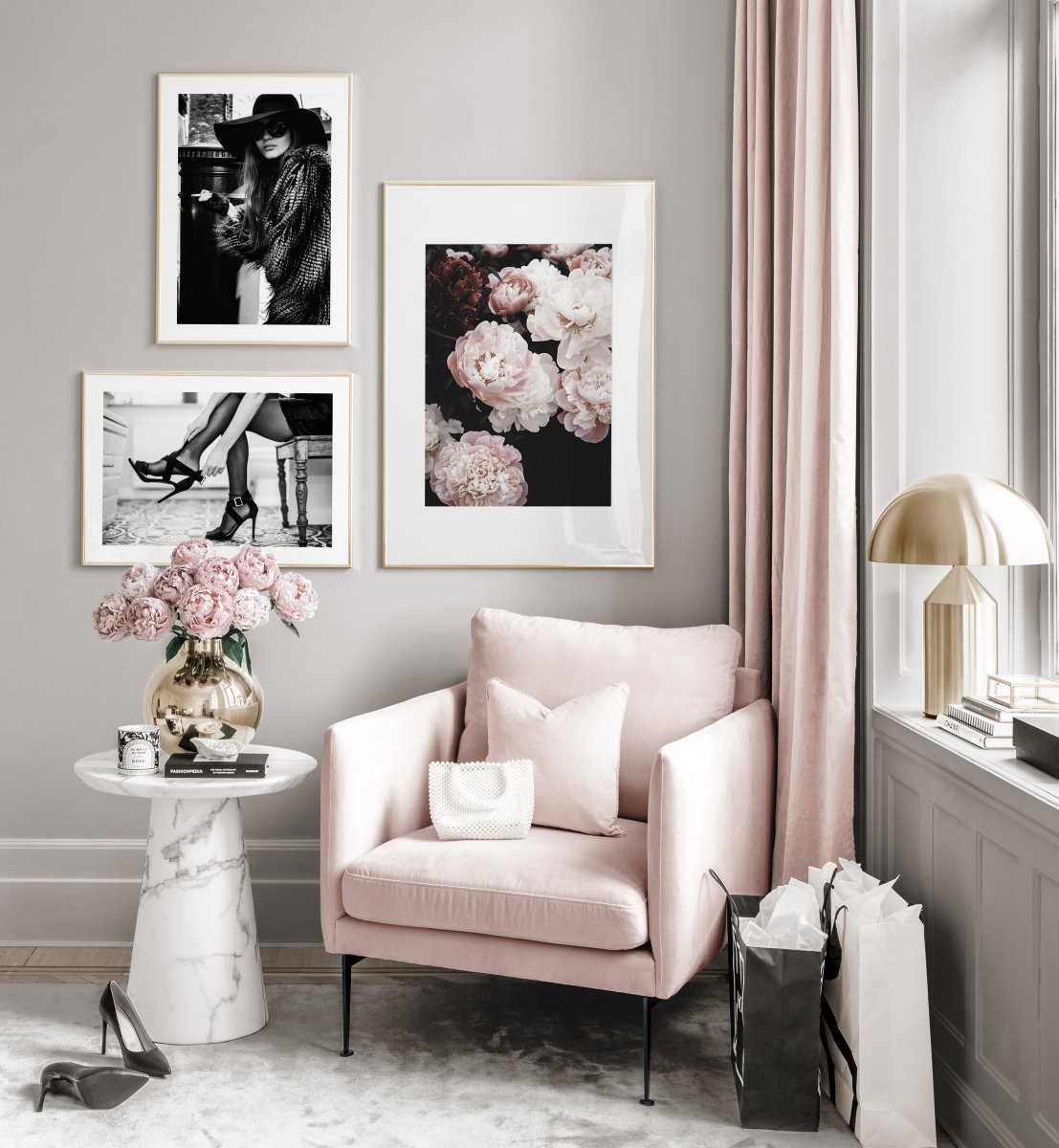 I'm going to be working on putting together other spaces in the home that'll feature more artwork from Desenio and I can't wait to show you once it's ready.
Hugs & kisses to you for now.
With love,
Lex