I have waited so many years for this very time to come. A home that's truly our own. One that I can make my own. No one to hold me back from changing this or that. The possibilities are endless and the excitement has been beyond.
But if I'm being truly honest with you, I miss my old home.
I forgot how much it sucks to have to leave behind a place you've lived. A place where you've created so many memories, the good and the bad. I have taken my family with me, but there are so many things I remember of them in that place I have left behind.
Those ever-growing little people that they were over years frozen there in time, in that home we leave behind.
New life, babies brought home there for the first time. They'll all never quite be the same. We have done this many times.
And the reality is, while I am still excited to be working on this new home that I am blessed to share with my family, it is also hard.
So before I carry on with my making my little chateau series I want you to know that I am happy that you're here reading this and that I get to share with you what I've been trying to work on day in and out these last few months.
I have been believing and also hoping that as I work on these rooms, giving them my personal touch that it'll grow on me. I've been hoping that by doing this, it will begin to feel like my home too.
It is certainly looking prettier but I long for that home-feeling that comes with love, memories and most of all time.
This is the way of life, a series of phases.. and this new phase that I'm going into I share with you.
As for the making my Chateu series..
Our new home didn't really give us a designated dining space so we decided to this spot would be best.
This is one of the areas in the home that got the largest glam up yet with all new paint, moulding, a new chandelier and refinished floors. It was such a beautiful transformation and has made me more excited that I would have ever imagined for a dining space.
As we moved in we utilized the marble Anthropologie pedestal table and some gorgeous new black velvet chairs by safavieh for the room. Get those here.
However, due to our family size we decided to that with the move it was time for a larger table and I'll be showing you that change in the weeks to come.
It's going to be hard to let go of this gorgeous marble table, but I just don't have the room to dedicated another space to a table unfortunately.
The fireplace received a total glam up with a fresh coat of paint. Wait until you see the before of it below. It also features another safavieh addition which is the gorgeous gold mirror on the mantle. You can find that here.
As for the moulding, those are actually a moulding kit from luxe architectural. I used them before in my Parisian bedroom makeover. For this space we rearranged them a bit and also added in chair rail for an even more detailed look.
Find the kits here. The table here, the rug here and the chandelier here.
If you made it this far, kudos to you & thank you with hugs and kisses.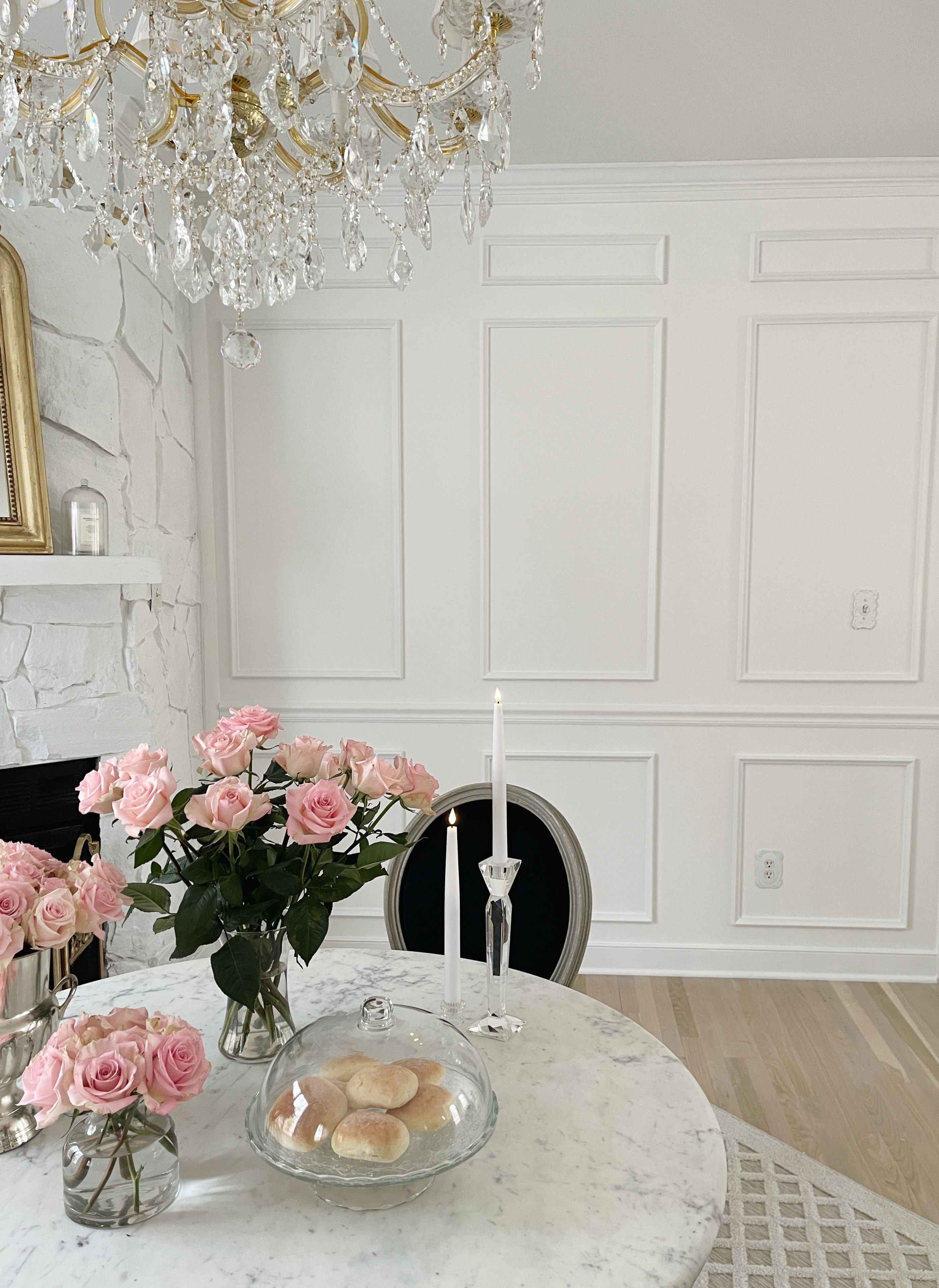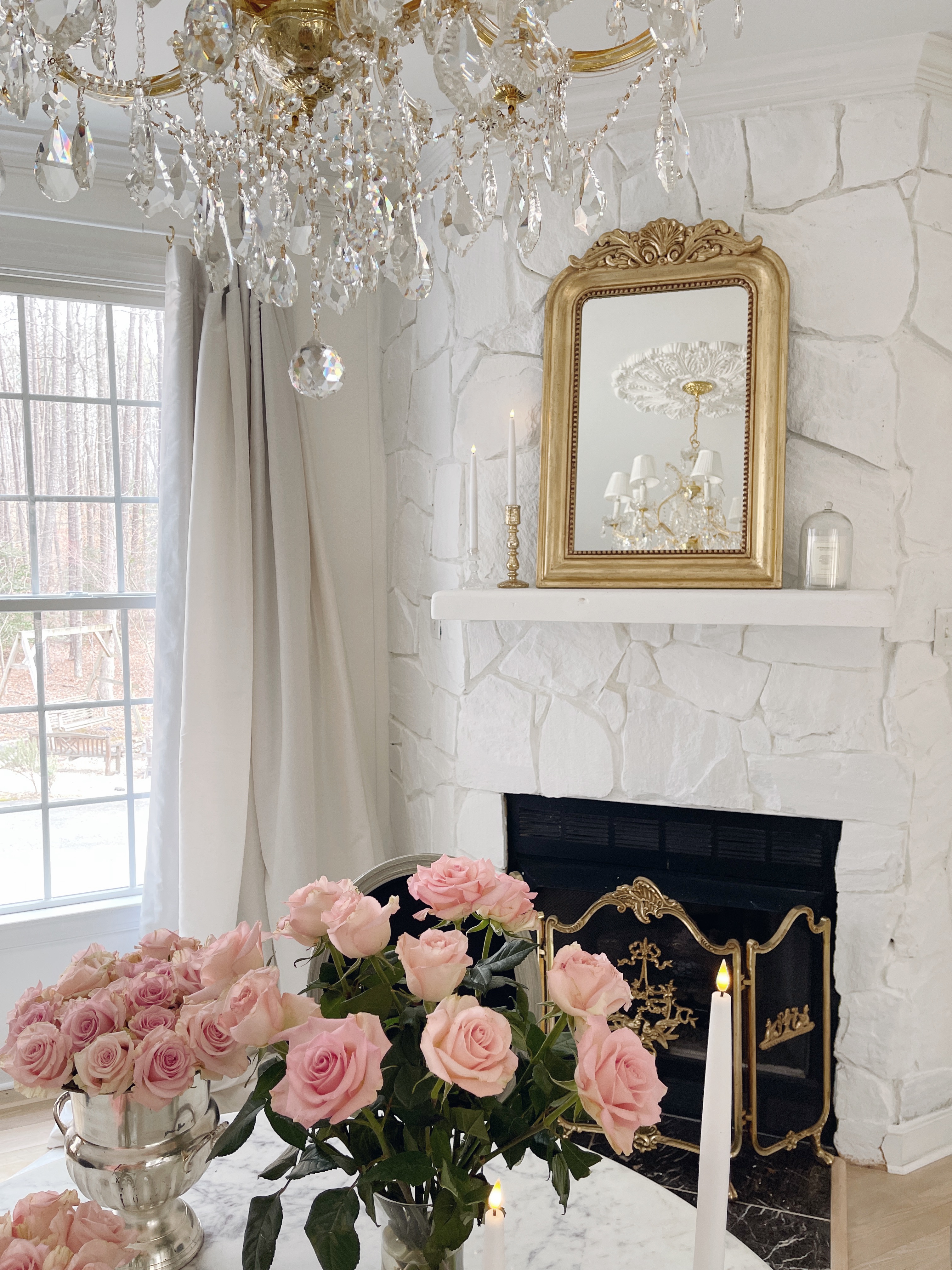 Before I forget, my favorite thing to share, a good before & after