JLC Visits The Eliza J Showroom
Another adventure I was so glad to make, was my visit to the Eliza J showroom located in the fashion district.
I know that you've heard me talk quite a bit about my love for Chi Chi London but Eliza J is another that I simply cannot live without.
Their dresses, tops, skirts, & as you've recently seen, coats are so darling.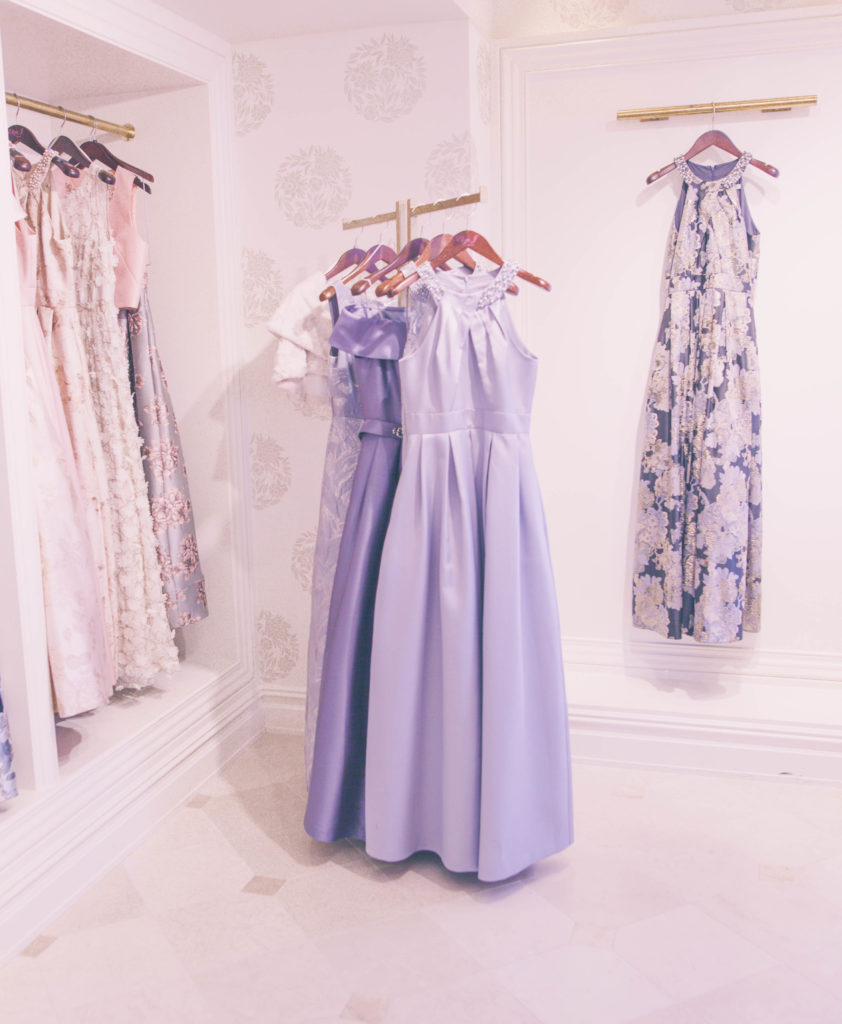 The Magic
My love for clothing goes beyond the colors, beauty and the quality of the fabric.
For me, my passion really is a combination of all those things plus the fit of the clothing.
I feel like that's really where the magic happens.
By magic, I'm referring to when you put something on and instantly feel transformed.. You feel more confident and feel like anything is possible.
That's the magic I'm talking about here!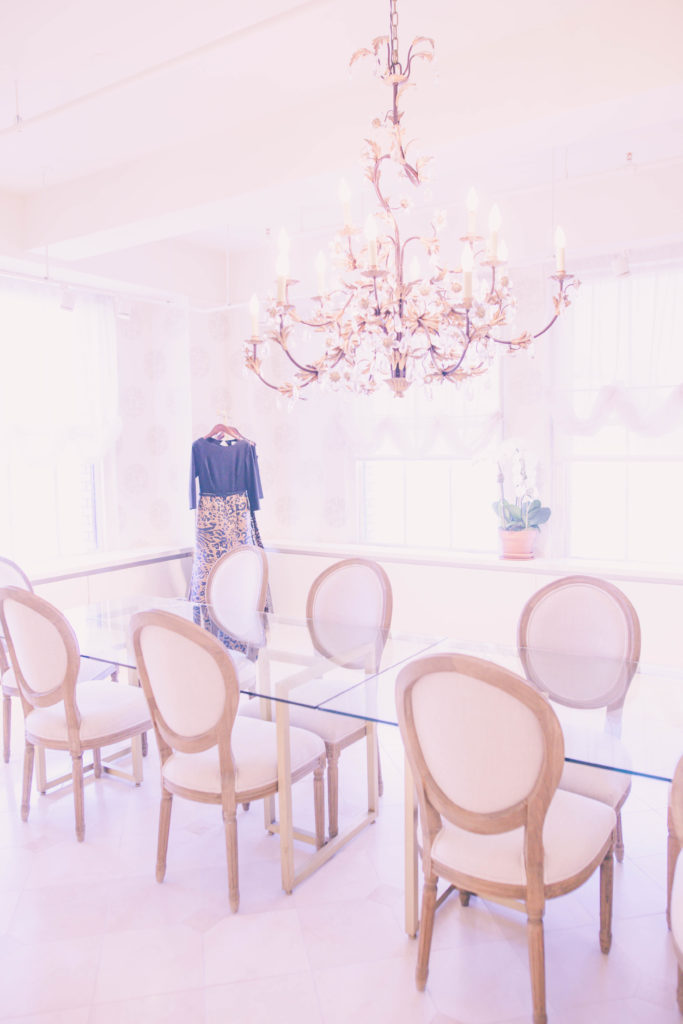 This is the kind of magic that I find in Eliza J's clothing and that's why my visit to their showroom during NYFW made me feel like a kid in a candy store.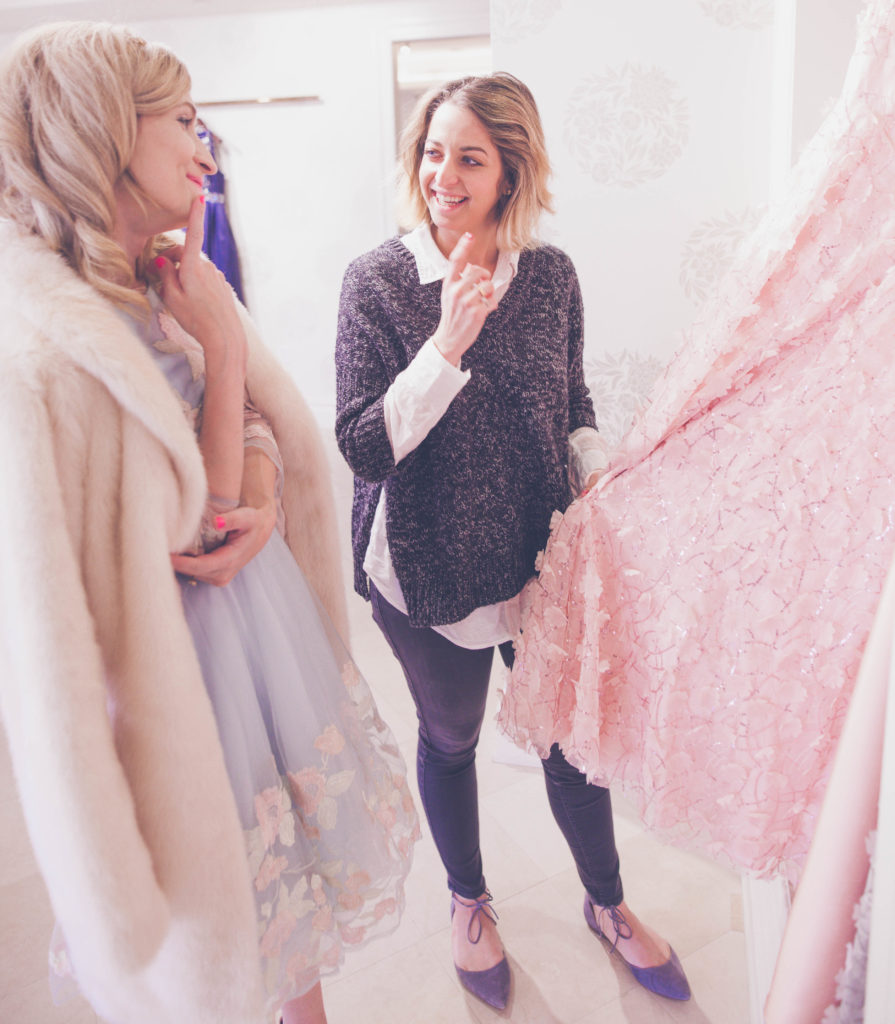 The showroom was on the 34th floor. It was really neat to stop at the floors along the way to let others out and get a teeny sneak peek at each of the designers workplace as we made our way up.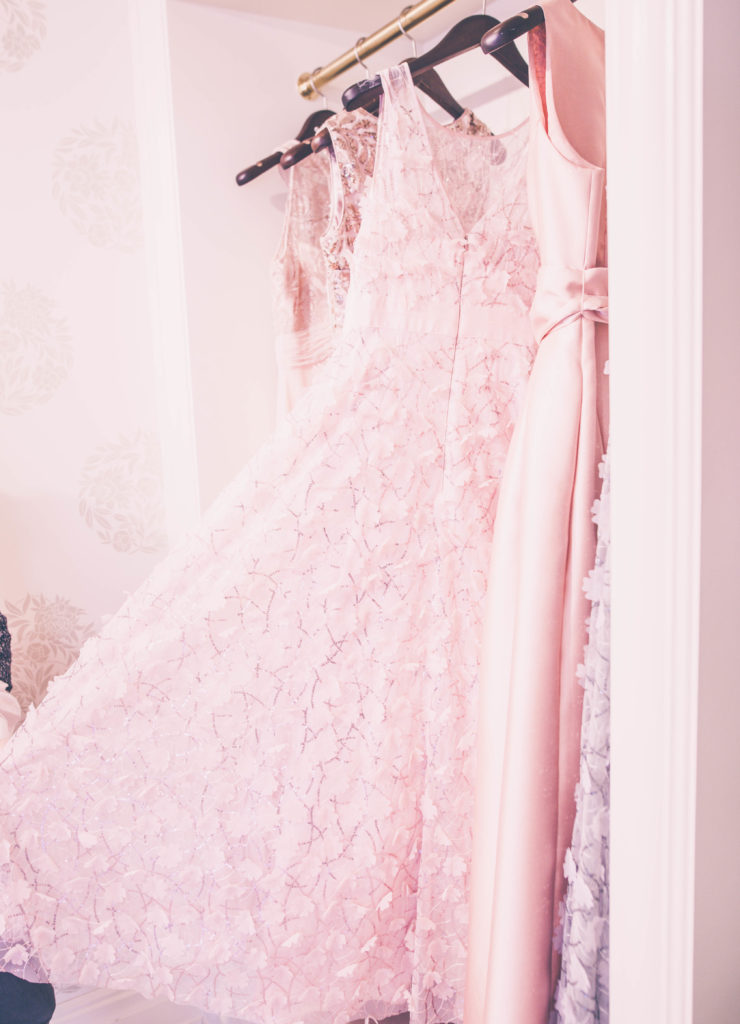 My Favorite Things
One of my absolute favorite things ( aside from dresses and purses) is meeting people and making friends. Maybe that sounds corny but it's so true!
I was invited to the Eliza J Dresses showroom by my friend Ashley. At Eliza J, she handles collaborations with bloggers as well as media relations for the brand.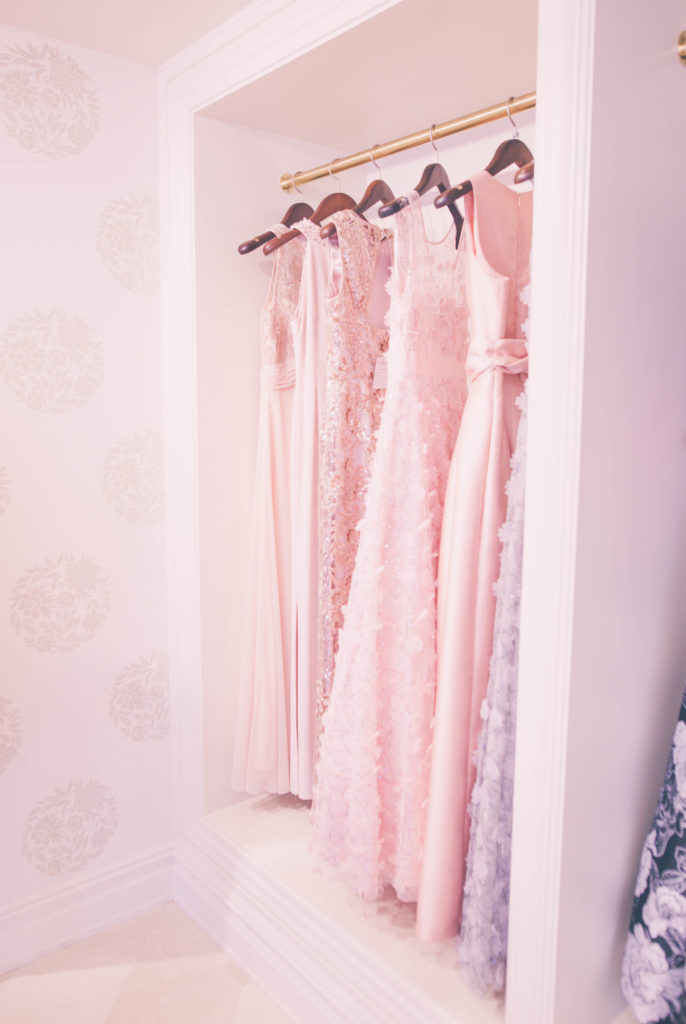 To finally meet her in person after all of the emails was a wonderful experience because everything about her was so lovely. She's one of those people that you meet and right away you feel as though you've known her your whole life.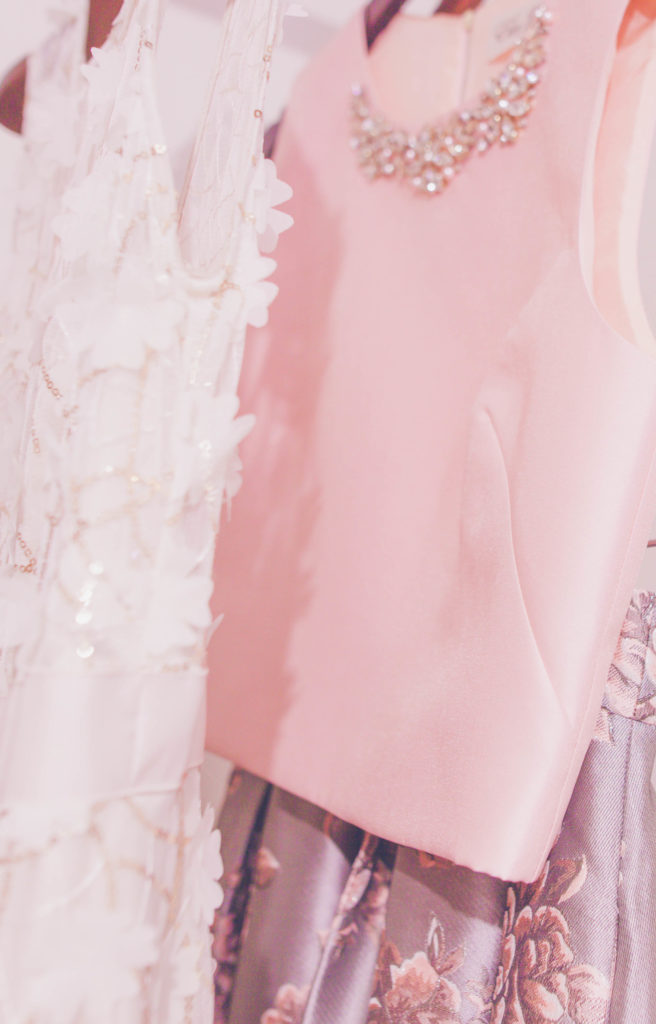 She took me through the showroom and showed me the styles that would be debuting for the fall & winter collections.
 Let me tell you, I wanted it ALL!!!
I was gushing over the pink hues, the floral details, and the femininity of it all.
Let's just say if I worked there, I would be walking around in an evening gown all day.
That's how much I adored these designs.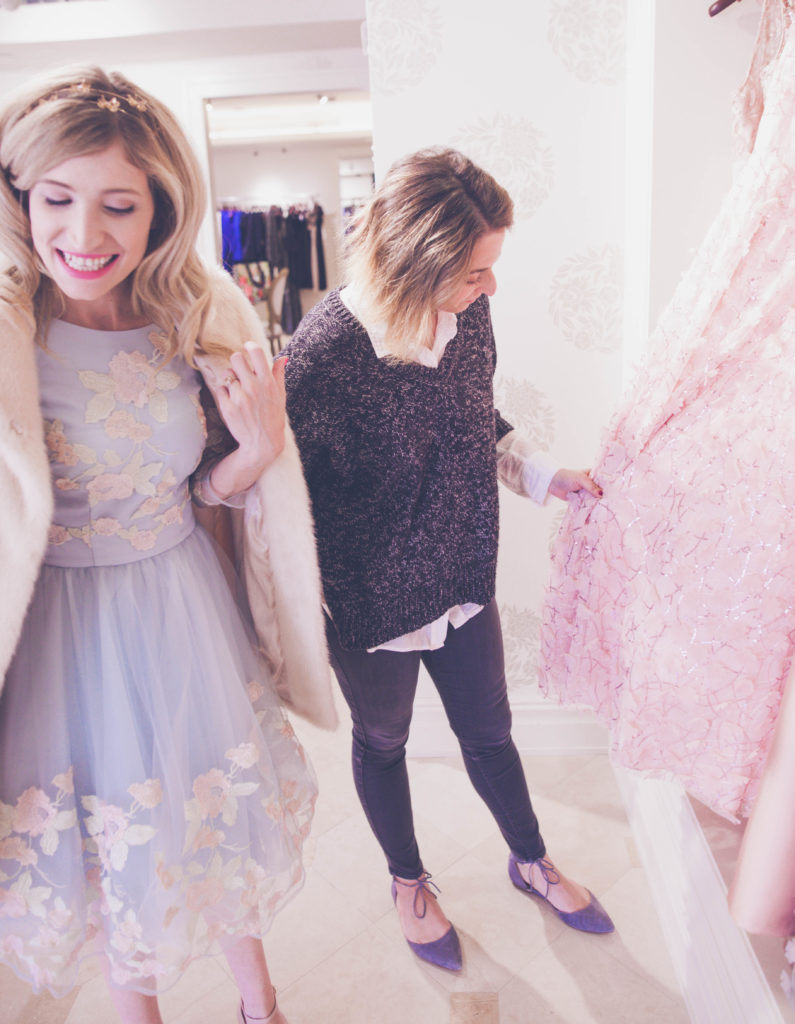 Ashley and I were such kindred spirits, we both couldn't stop ourselves from giggling and laughing as she continued giving me a tour of the showroom.
While we looked at all of the glamorous dresses, we talked about what makes Eliza J so special.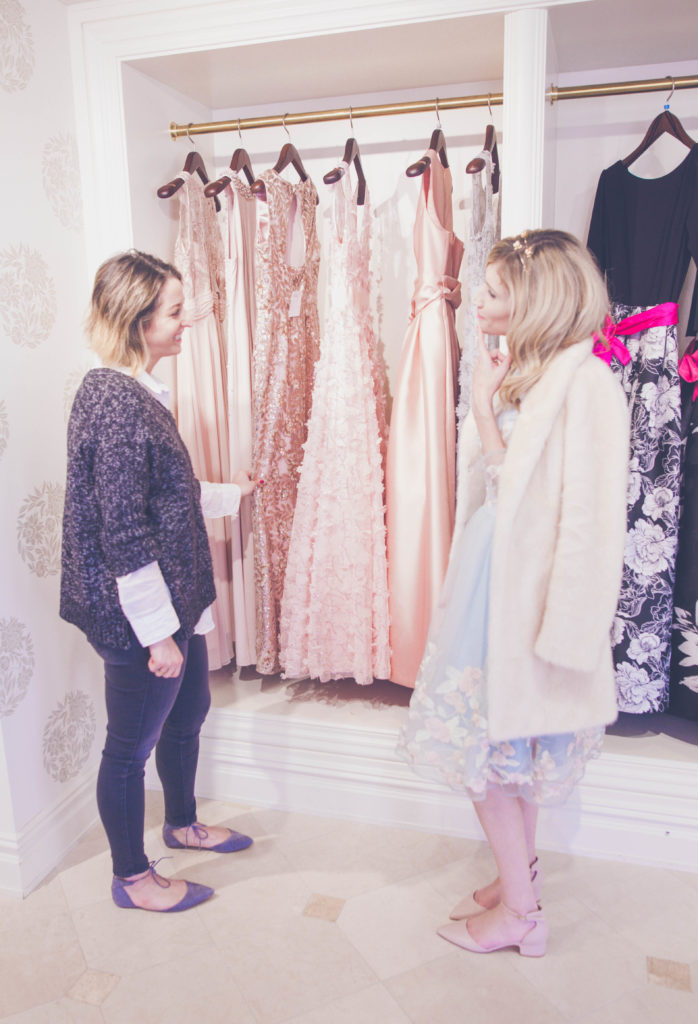 What Makes Eliza J Special
The details, quality and price-points that Eliza J offers for their clothing is truly hard to find.
I especially find it difficult to find pieces like this that are located in the United States.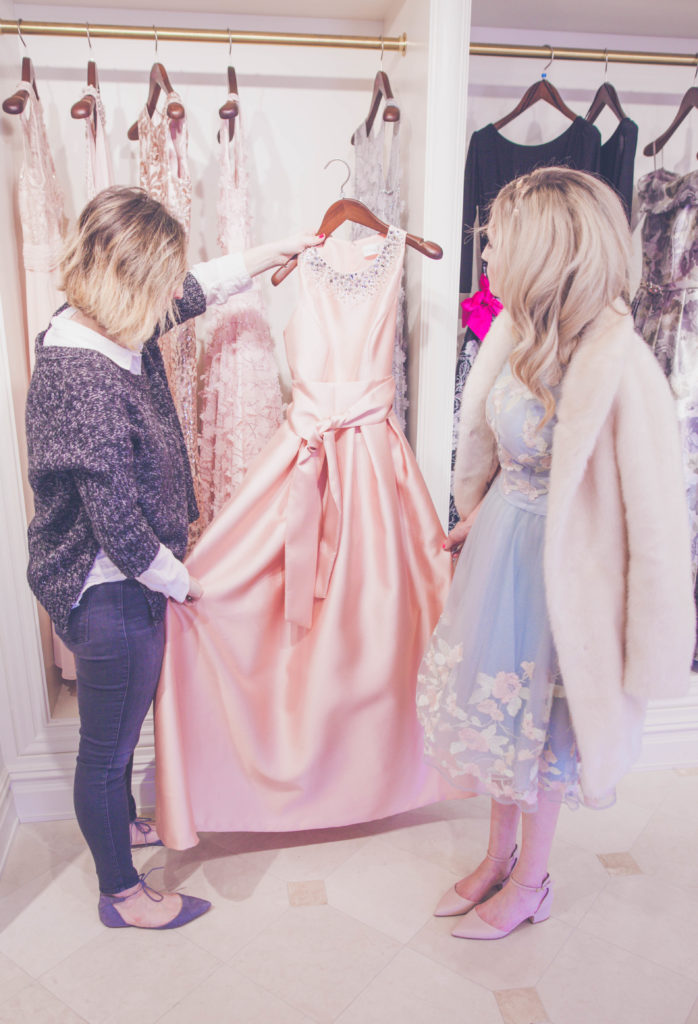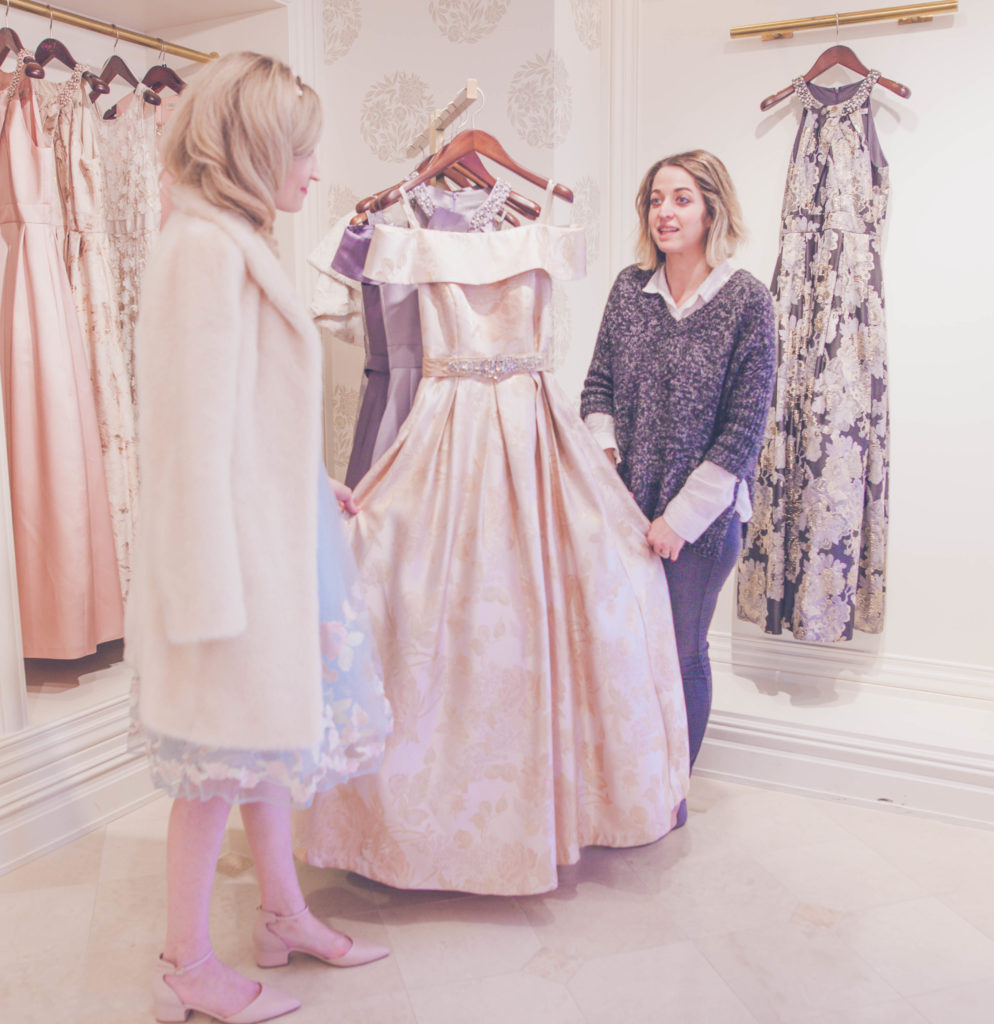 Dresses for everyone!
Ashley and I also talked about the fit of dresses and how amazing it is that such dresses can compliment women with a variety of body types.
For example, if you happen to be curvy, dresses like these can accentuate your curves and compliment your features. Or if you happen to be like me, with a very thin body type, dresses like these can also create the illusion of curves.
It's a win-win in my book!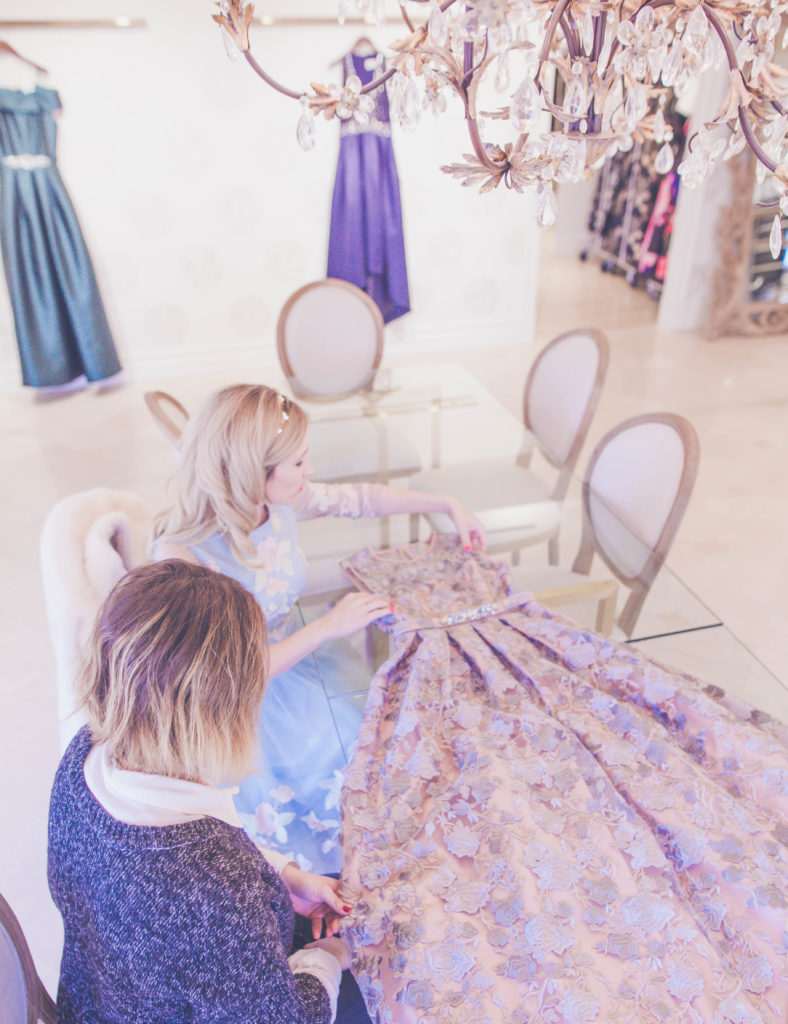 All-in-all I am so glad that I was able to visit the Eliza J showroom and to share with you how beautiful it was!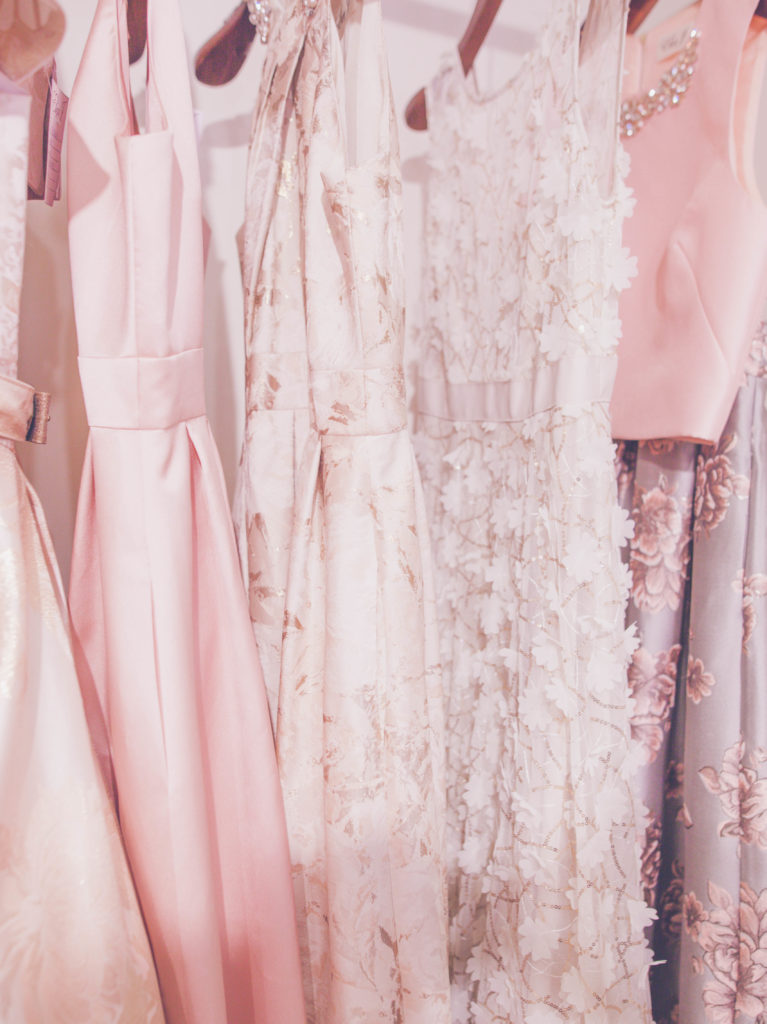 Shop Eliza J
If you'd like to see more from Eliza J you can find their clothing at Nordstrom, Bloomingdales, Dillards, & Lord and Taylor.
Also, here's what I am currently loving from Eliza J if you wanted to take a peek!