While I was in New York it was a must for me to stop by Laduree in SOHO. We chose this location out of the two in New York because of the fine dining section which wasn't available at the other Laduree. I had never been before but I knew it was going to be a place that would be my little haven.
As we pulled up to the darling little green building, I whipped out my phone to try and capture a few shots of its cuteness.Snow still laid upon the ground from the storm that had hit New York just days before, which made New York that much colder.
That didn't stop me from getting my photo in front of the building before heading inside.
Inside
As I walked through the doors my heart skipped a beat!
Pink and pastel hues were everywhere and I felt like I needed everything inside.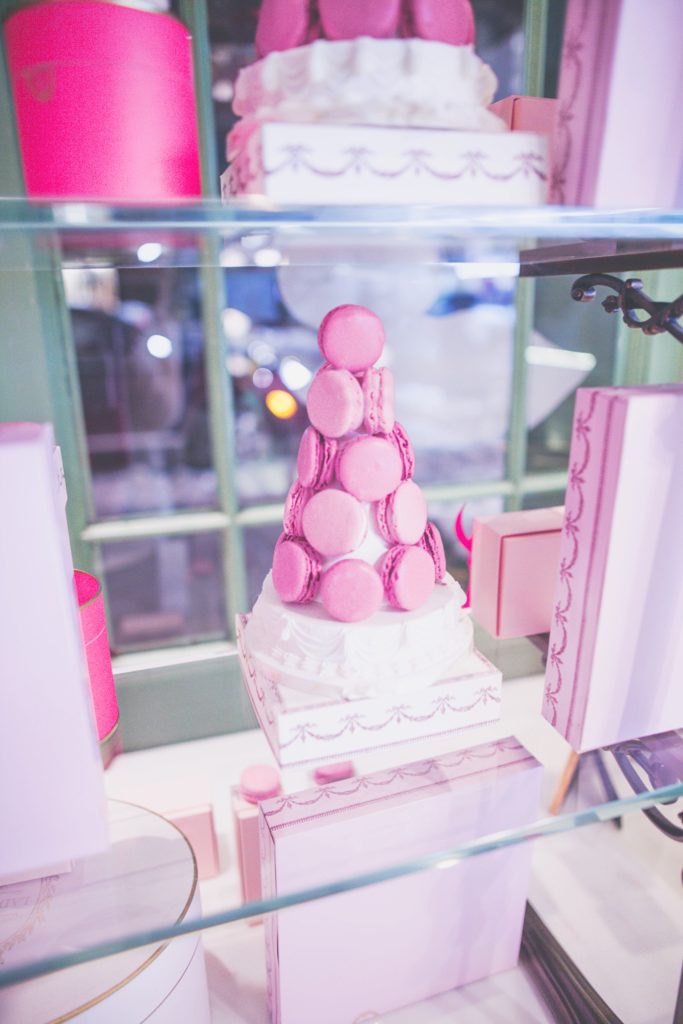 There were macaroons and plenty of sweets all ready to be taken to go in darling little boxes.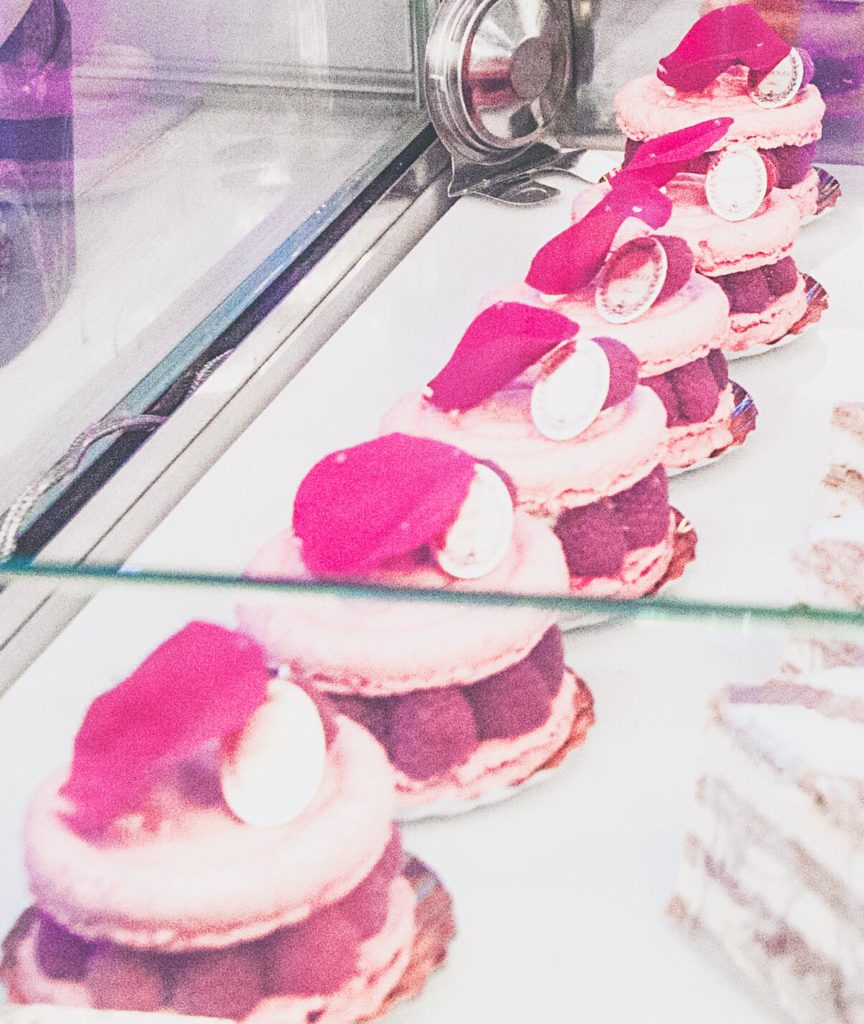 I tried to get as many photos as I could before we were seated at our table.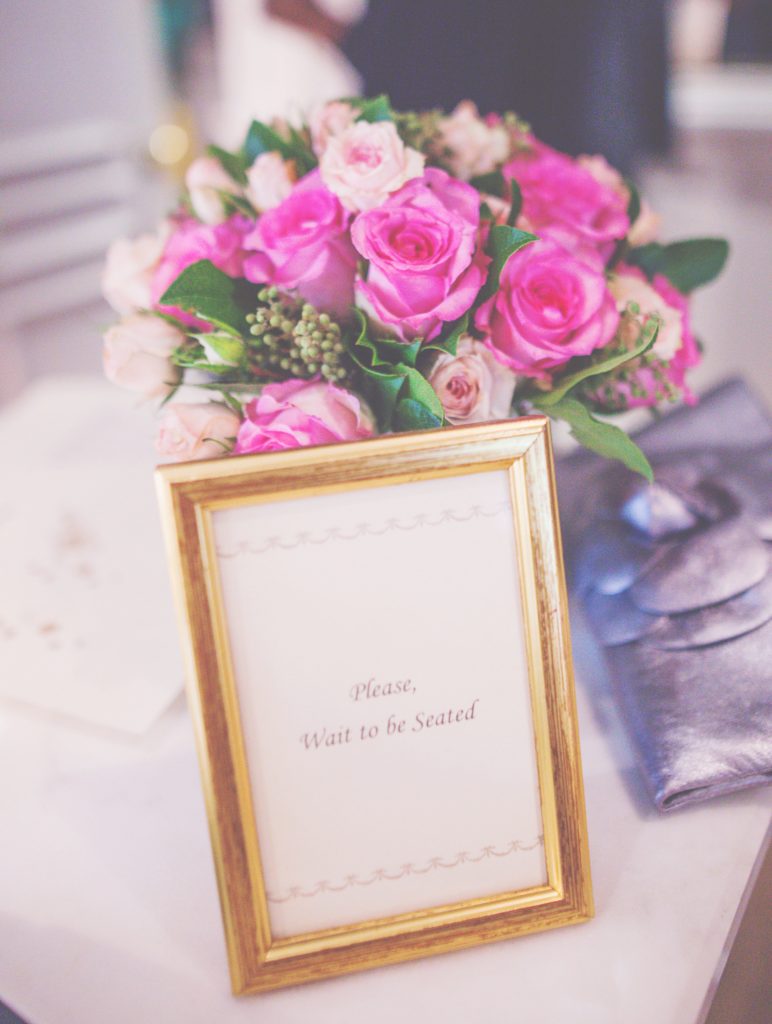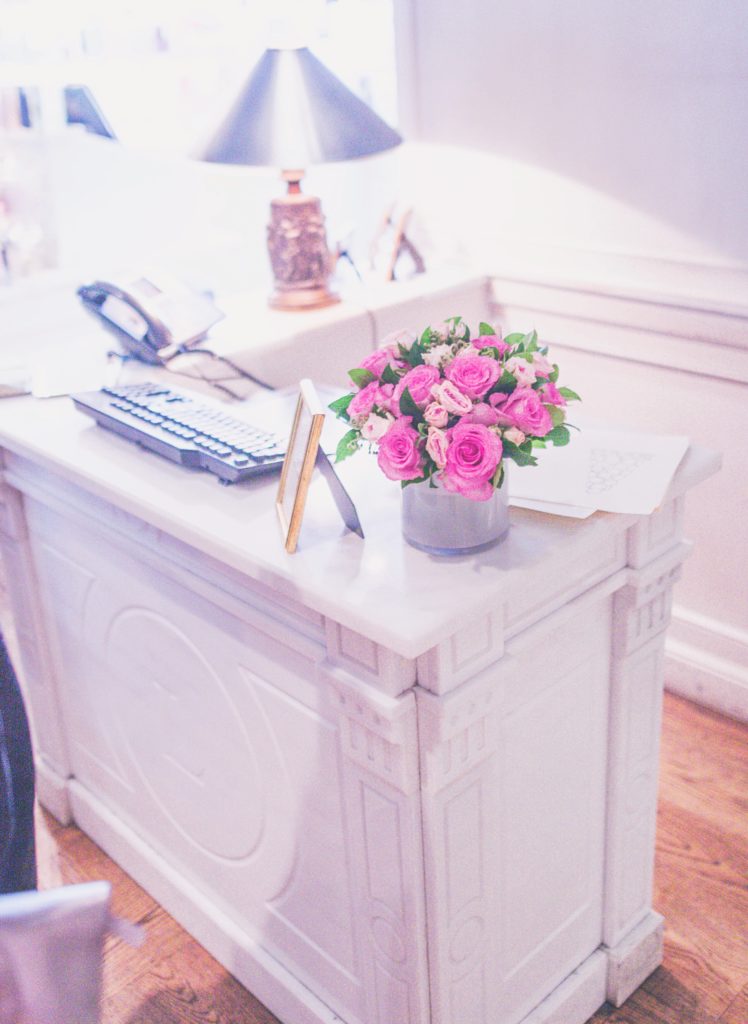 I knew that you could have tea and sweets at Laduree but I didn't know that they served actual food.
So while we were at Laduree we treated ourselves to some champagne, a delicious dinner, and coffee with their infamous sweets.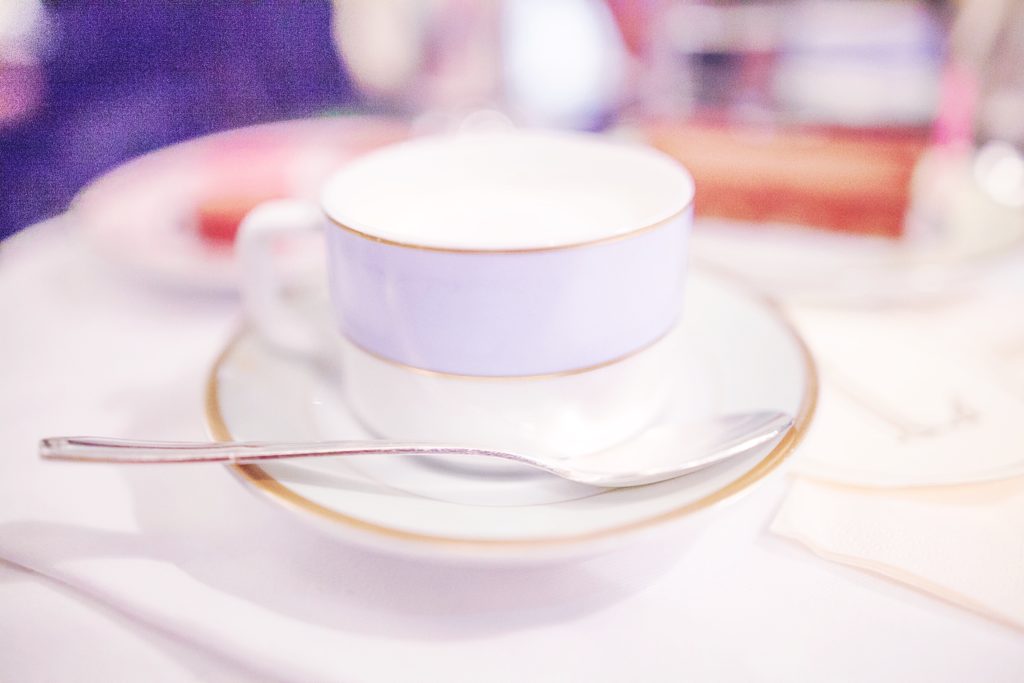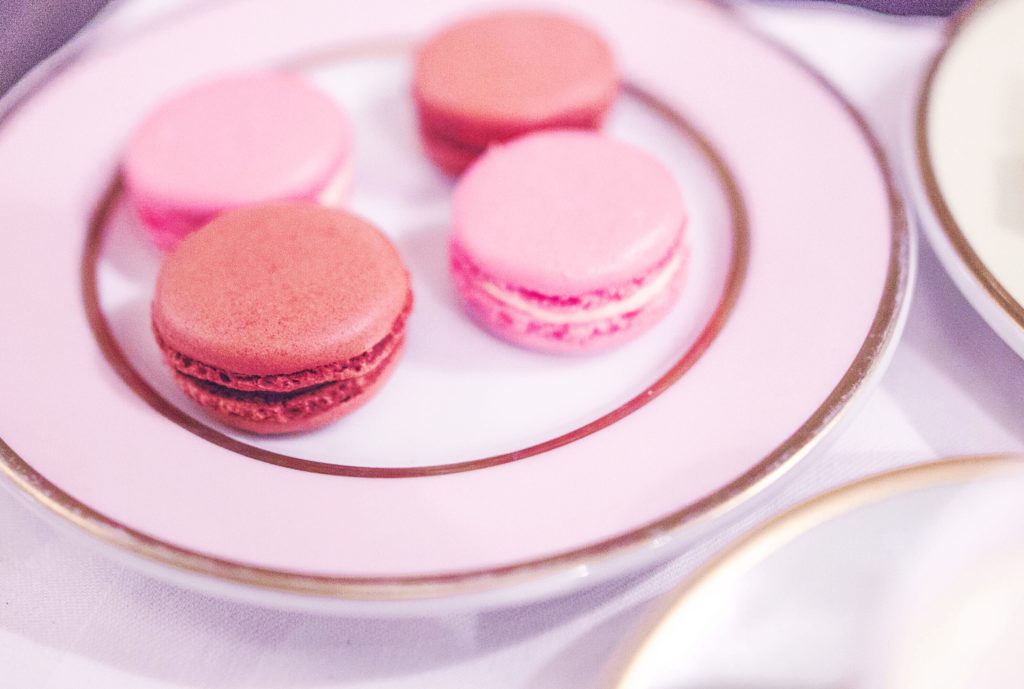 My tastebuds were blown away. I can't even put into words how delicious my dinner was. It was like a yummy little bread bowl with this mouthwatering gravy that included chicken and mushrooms.
Also, the menus were so adorable! I tried to buy them but they wouldn't let me lol, in fact, it was crazy hard to get any packaging from Laduree.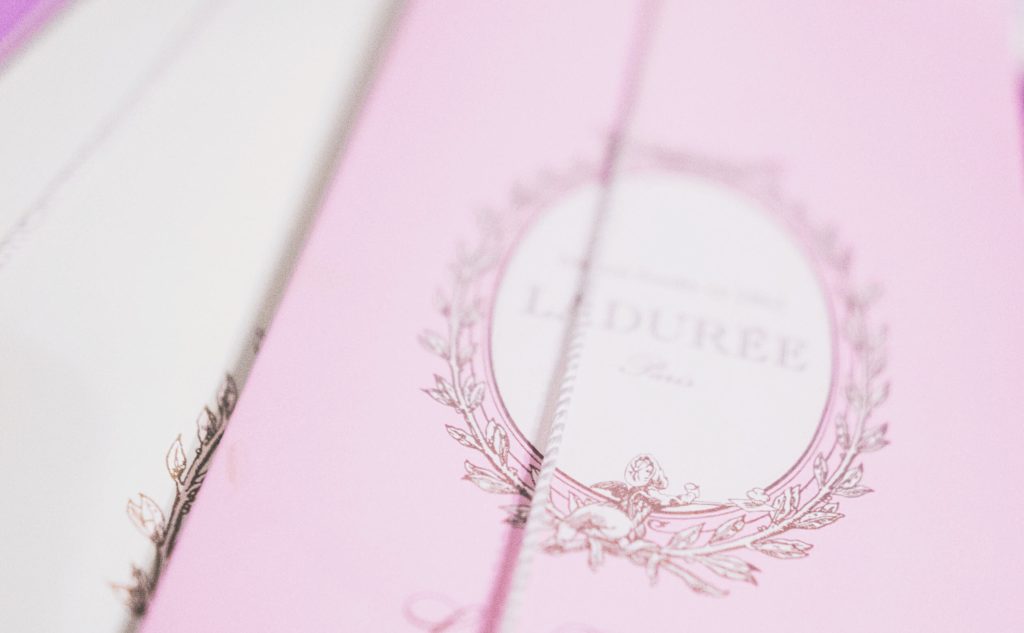 We also spent a great deal of money while dining, purchasing macarons & a macaron key chain set and  but they still wouldn't budge about letting me buy extra pink boxes.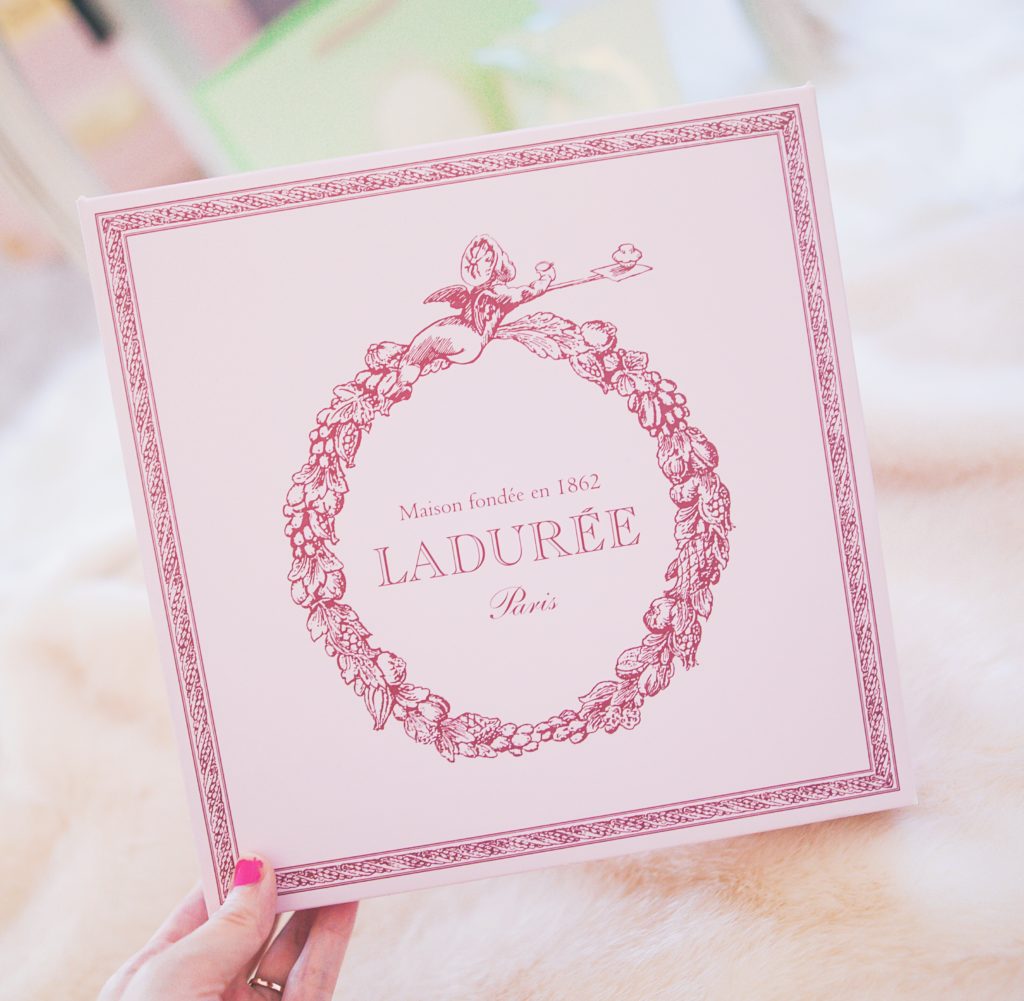 That was very sad for me lol.
Despite that disappointment it was such a charming little experience and has me dying to visit another Laduree.
Here are some more pretty photos!